It's 2022 Christmas Home tour day! We've had quite the year and I think this year, more than ever, I was desperate for the reward of embracing our house, covered in twinkle lights and happiness. My energy heading into the season wasn't at peak performance level, but the more we did, the more motivated I was to see it through so we could enjoy the outcome.
As I do each year, I worked to mix color combos and dig into bins to revive decor that hasn't been out in a while. I used a lot of stuff in different ways, some stuff in identical ways to last year, and also, as always, there's still plenty left in the basement bins that will have to wait to see if next year is the year it comes out of hiding to be incorporated. Some spaces, I concept — at least generally in terms of color — a year in advance, and some spaces I concept on the fly, as I'm digging into bins.
We have multiple rooms that are in "transition" which limited some of our efforts — and I'll share those as we go along — but there's also some peeks of spaces that haven't been shared just yet.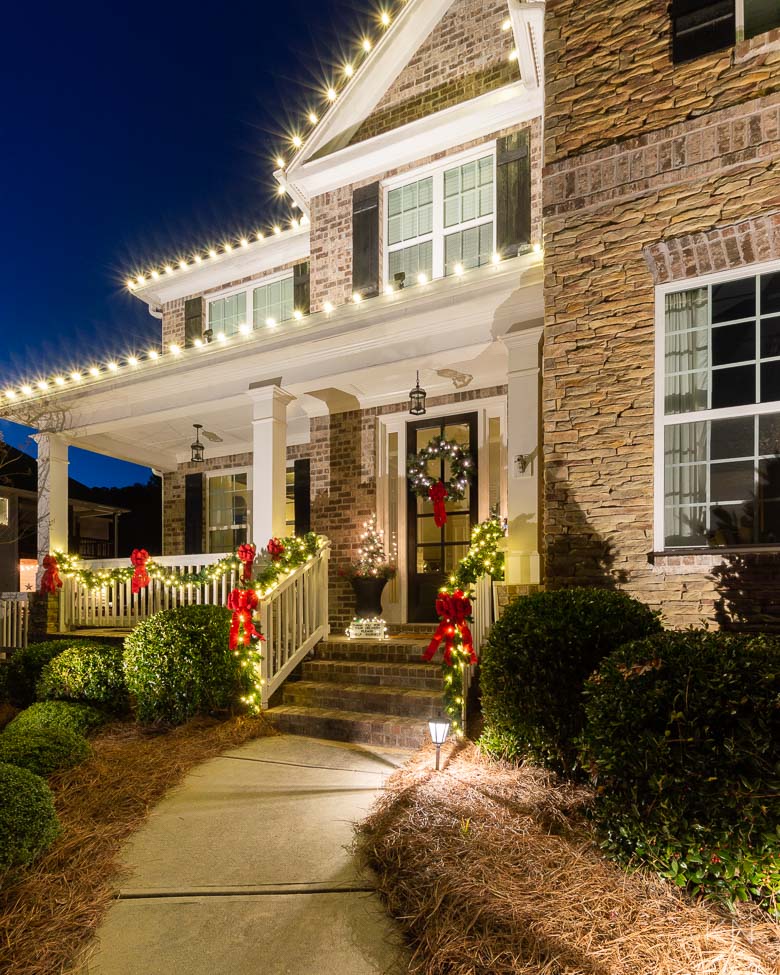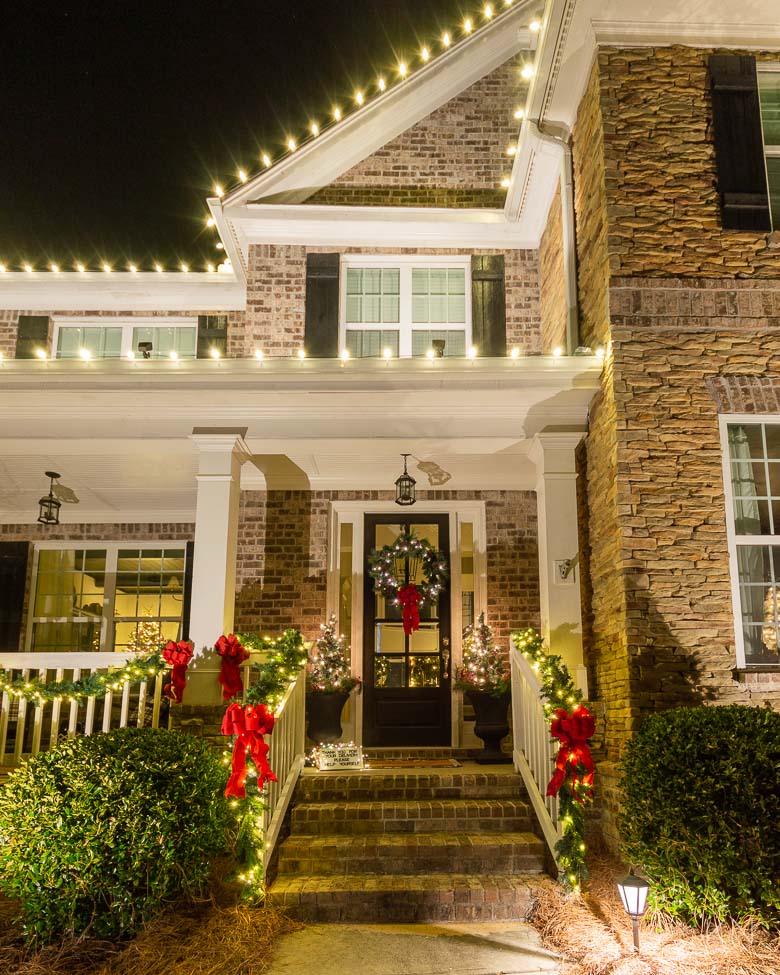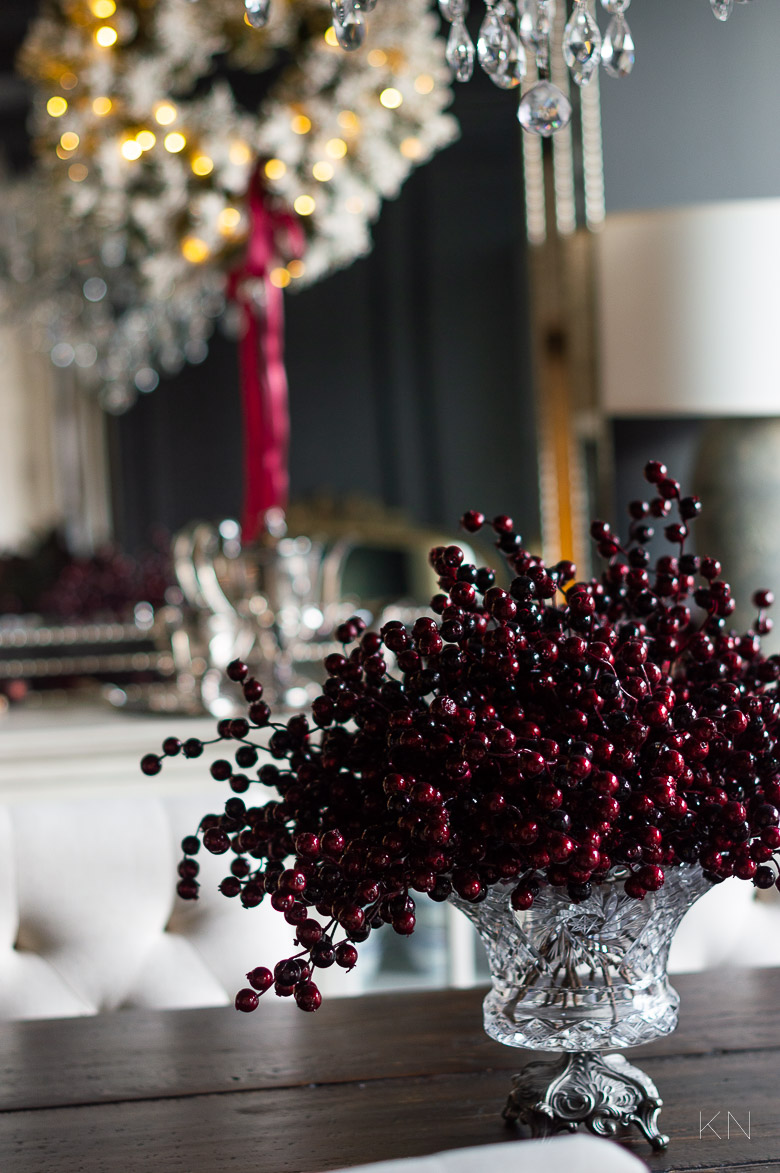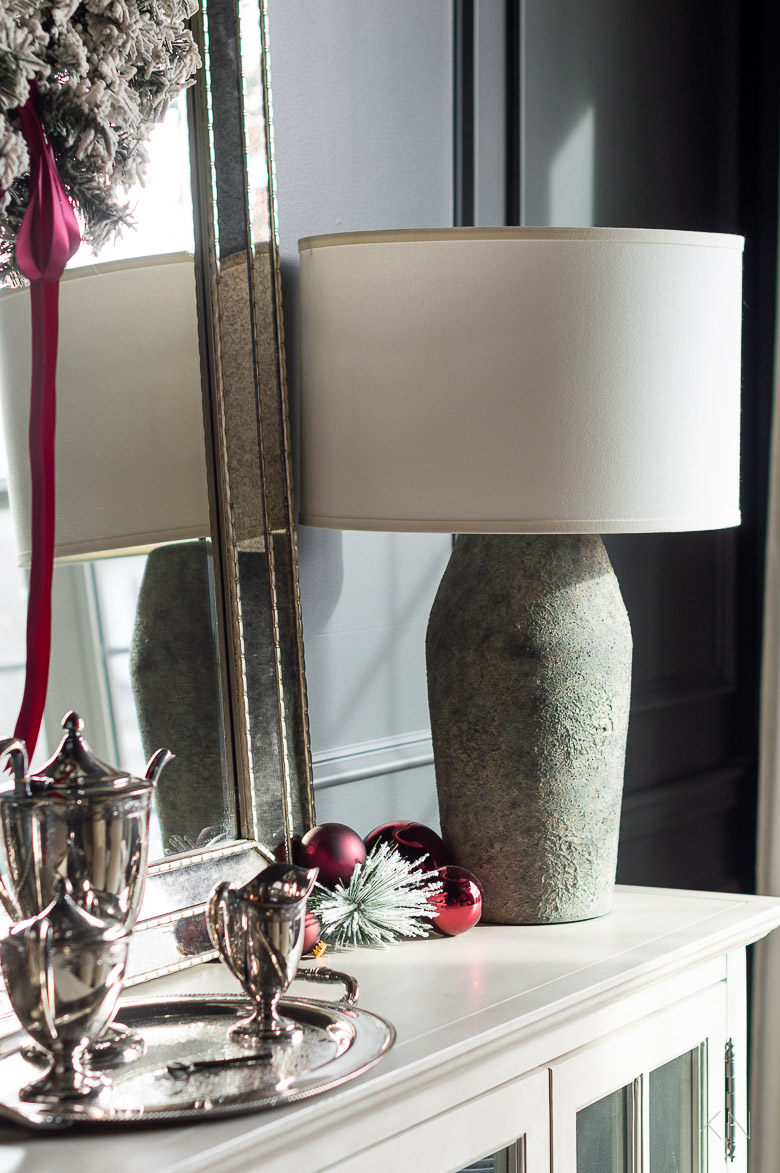 Sources: Cement Lamp
I wrote a post last year with five tips to decorate a family Christmas tree HERE. No ornaments are off limits and everything goes. Eliza decorated the family tree with me this year and I loved her reaction to unwrapping each ornament. We'll be decorating my mom's tree later this week and with decades and decades of memories, it's probably my favorite tree to tackle.