On the first Tuesday of each month, Jennifer of Dimples & Tangles, Kris of Driven by Decor, Lisa of Shine Your Light, and Pam of Simple Details host a "My Five Favorites" series. For this month's theme, favorite tabletop and entertaining accessories, I was beyond thrilled that they asked me to participate as a guest co-host. If you are a regular reader, you know tabletops and entertaining are my most favorite things ever as they provide plenty of opportunity to infuse all things "gracious living". Growing up as a product of my mother and mother's mother, I watched as they catered to each of their guests and made each gathering an "event".
A few general "rules" I learned from them are:
If you are expecting two guests, prepare for four. It's always better to have too much than not enough.
Take everything out of the package. Take an extra step to even pour condiments into individual bowls; your guests will appreciate the extra special effort.
If you are preparing a buffet/food table, stage all of your serving pieces so you know all the pieces you will use and places they will go ahead of time.
I have followed the Five Favorites series for a while and each of these ladies always share so many incredible ideas, you won't want to miss their five favs for this month. I will link to each of their "favorites" posts at the bottom of the blog. The entertaining elements I am focusing on today are collections of accessories and practices that I have carried with me through the years. If you come back to visit, and I hope you will, you will probably see some of these popping up pretty often 😉

APPETIZER BOARDS
I firmly believe if you style your food setup, you can make potato chips look fancy. Because I am all about the presentation when hosting, the majority of my kitchen cabinets have been taken over with serving pieces. A LOT of serving pieces. My favorites that have proven to be versatile time and again, both in display and functionality, are my appetizer boards. While I don't keep much on my countertops, this wooden paddle board and this marble cheese board are permanent fixtures AND my go-to's for serving apps around the kitchen island. You can use them to elevate bowls/plates, or, use them as the direct serving piece.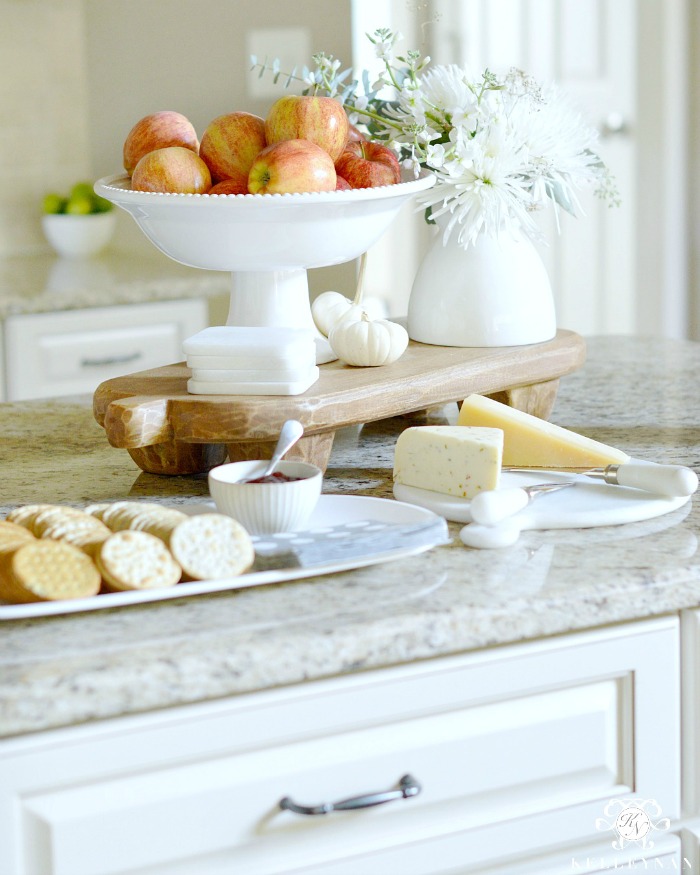 | From my recent ladies night HERE |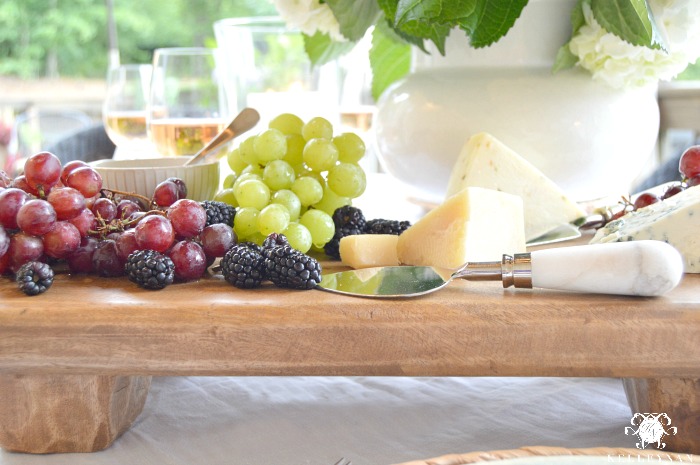 | From my Father's Day Table for Pottery Barn HERE |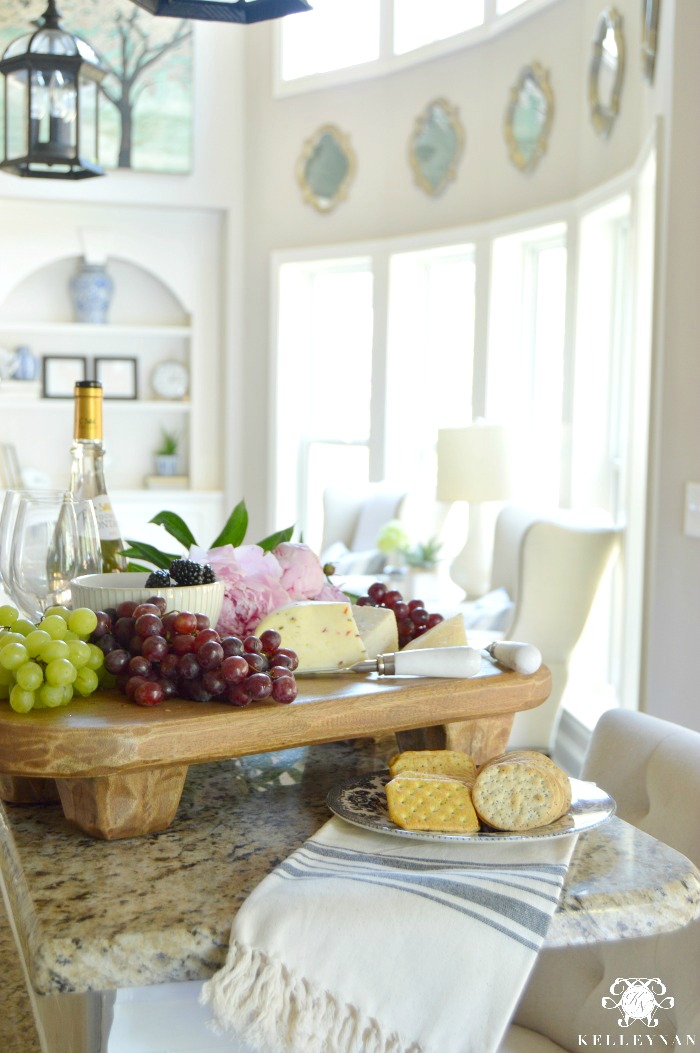 | From my summer home tour HERE |


A STATEMENT CENTERPIECE
Arguably, my favorite component of creating a new table is constructing the centerpiece. If faced between something sweet and modest or something over the top and borderline obnoxious, I will go for the big 'ol, in-your-face statement every time. I'm not an artist. But, dreaming up concepts and pulling together tables makes me feel like I am. My recipe for a centerpiece is natural elements, a unique vessel, and lots of ambient lighting. When I'm working on a floral arrangement, I typically keep stuffing stems in until I think I'm done… then I add a lot more. 😉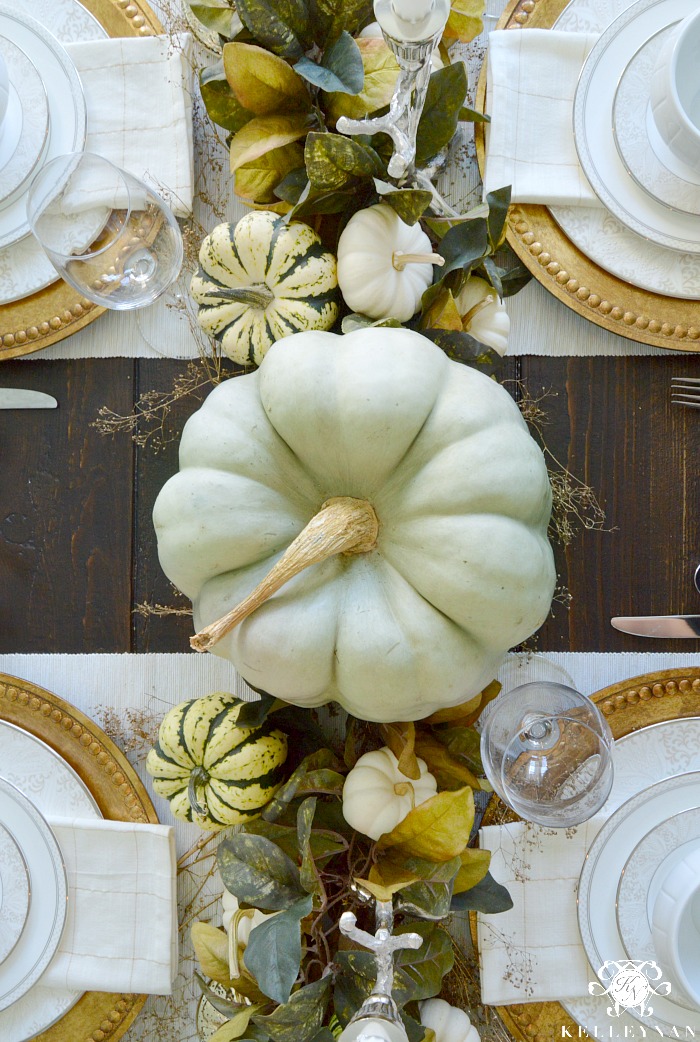 | From my fall table and chicken tortilla soup recipe HERE |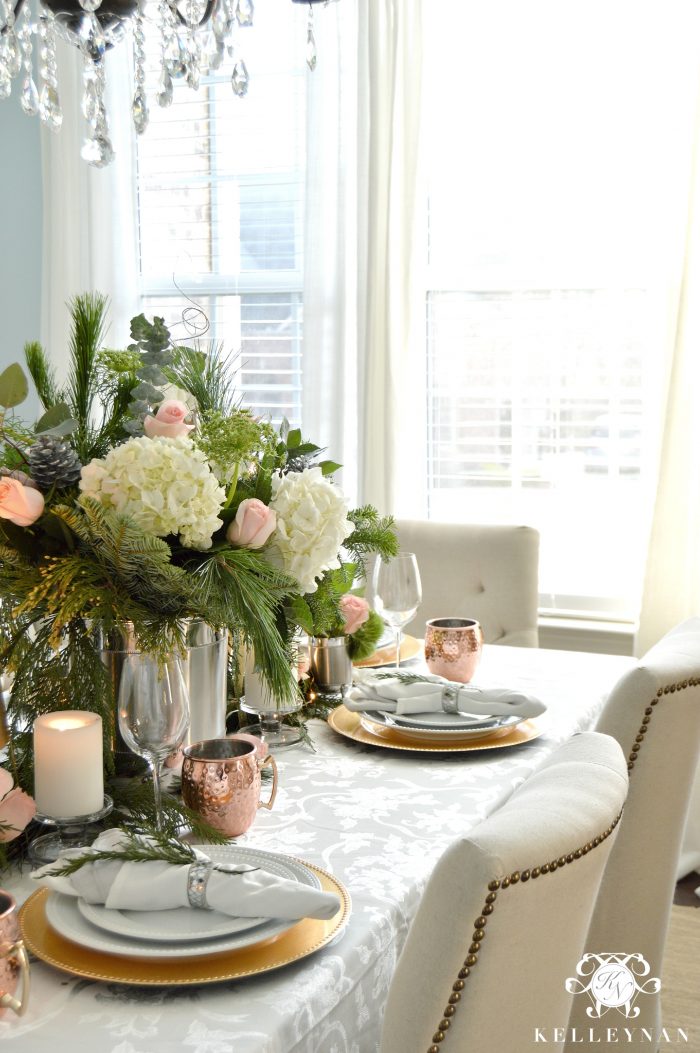 | From my copper Christmas table HERE |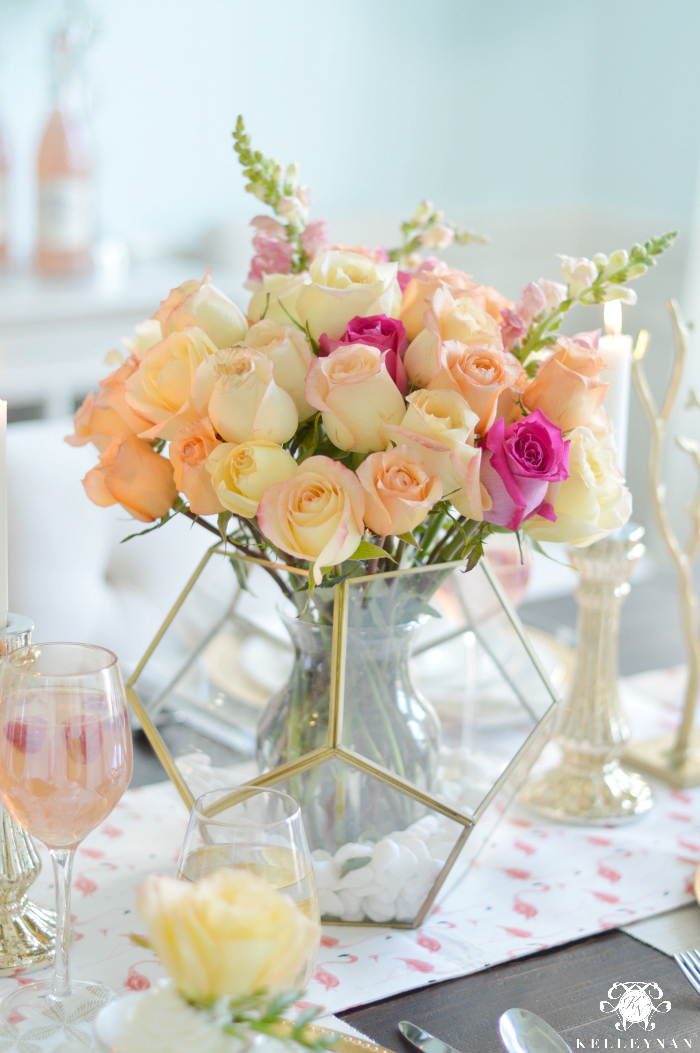 | From my pink flamingo ladies luncheon HERE |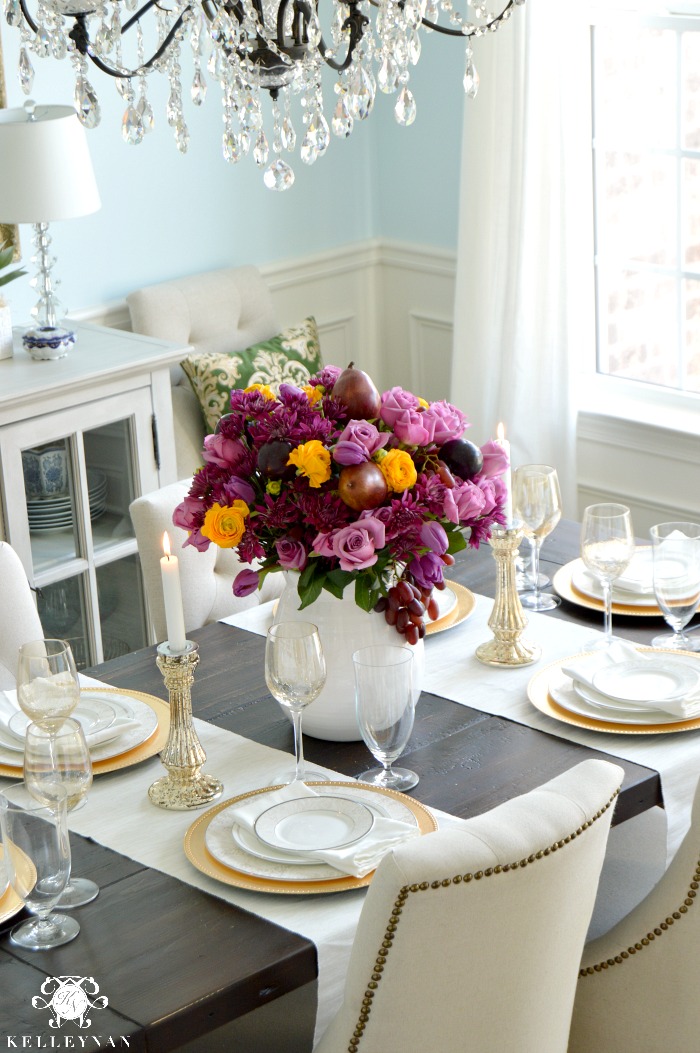 | From my white vase challenge HERE |


A BEVERAGE CART/STATION
Whether you have a bar cart (HERE), a tray table (HERE), or simply clear a space on your kitchen counter, a dedicated area for serving beverages is practical and fun. Setting up a little station/bar for your guests is a special touch that will remind them they are being hosted. And, who doesn't like to build their own ultimate, customized drink? Think of a theme and go nuts with accompaniments.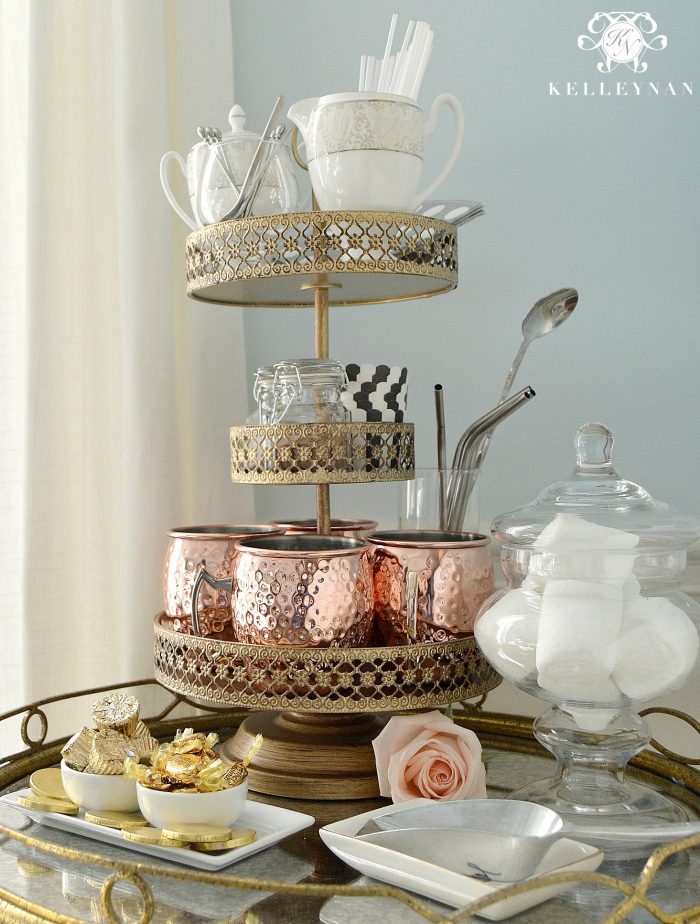 | From my hot chocolate bar HERE |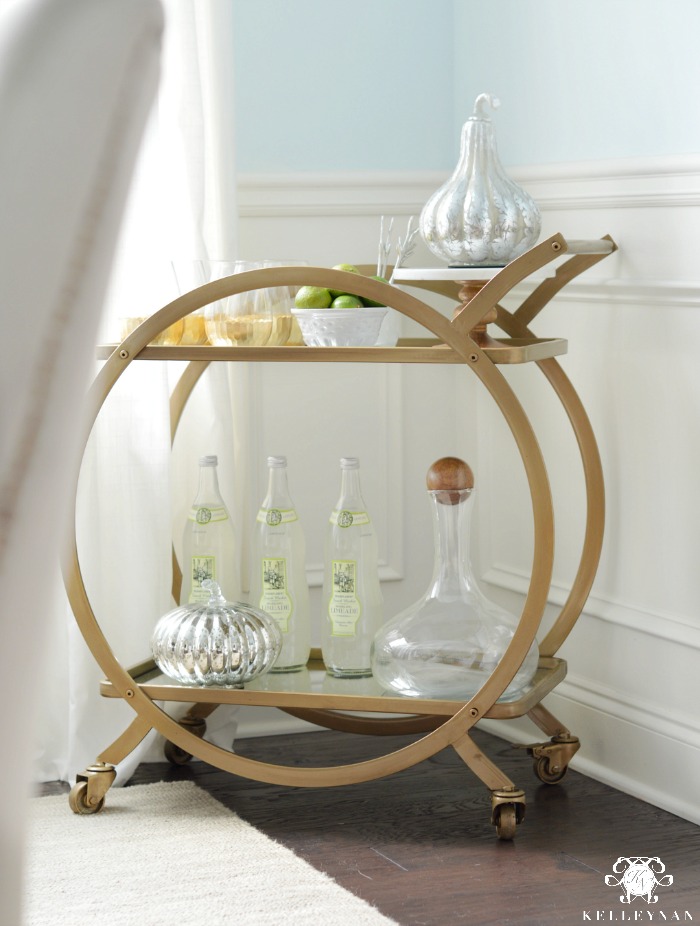 | From my ladies night/chili bar HERE |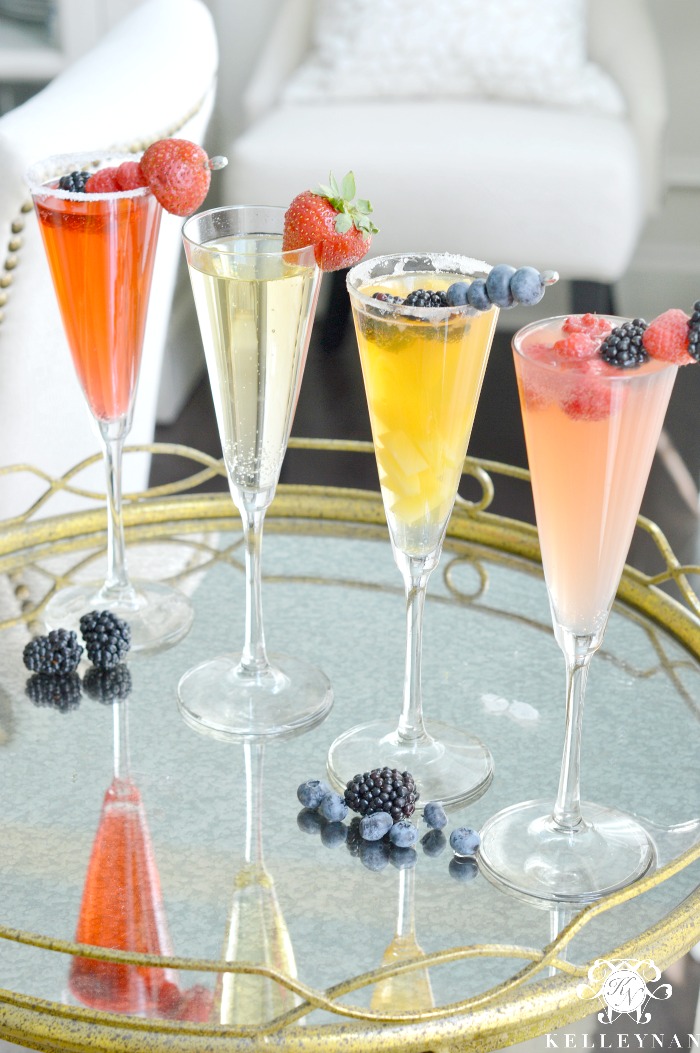 | From my MTO mimosas HERE |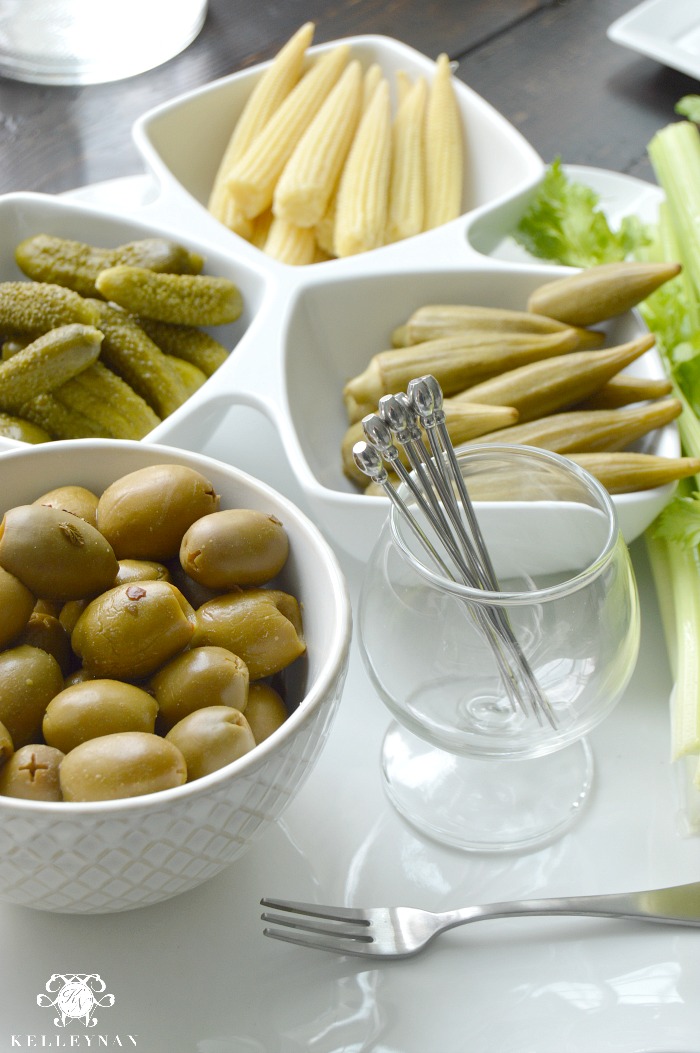 | From my ultimate Bloody Mary bar HERE |


AN ARSENAL OF NAPKINS
If you only have one set of dishes, make them white. Your napkins can easily do the work of changing up the look of your table with a simple switch-up. I recent shared a post on the difference one napkin can make (HERE) where I displayed a series of one place setting with the napkin as the only changing element. Some other reasons you need more napkins in your life? You can instantly add a fun pattern without committing to dishes, they are inexpensive, and, they are easy to store. I have about 30 sets and don't regret a single one.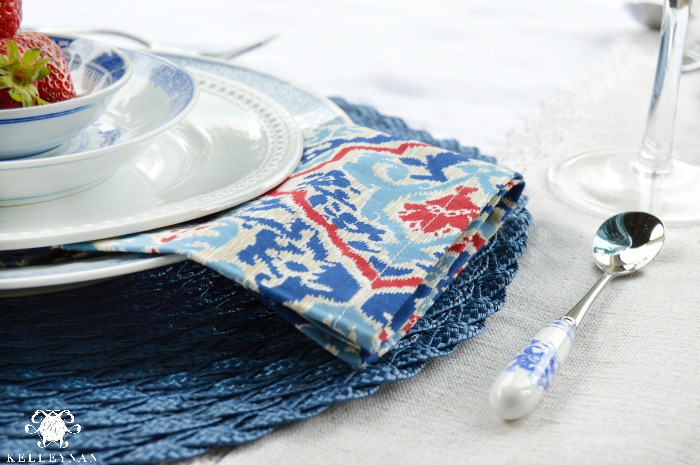 | From my Fourth of July table HERE |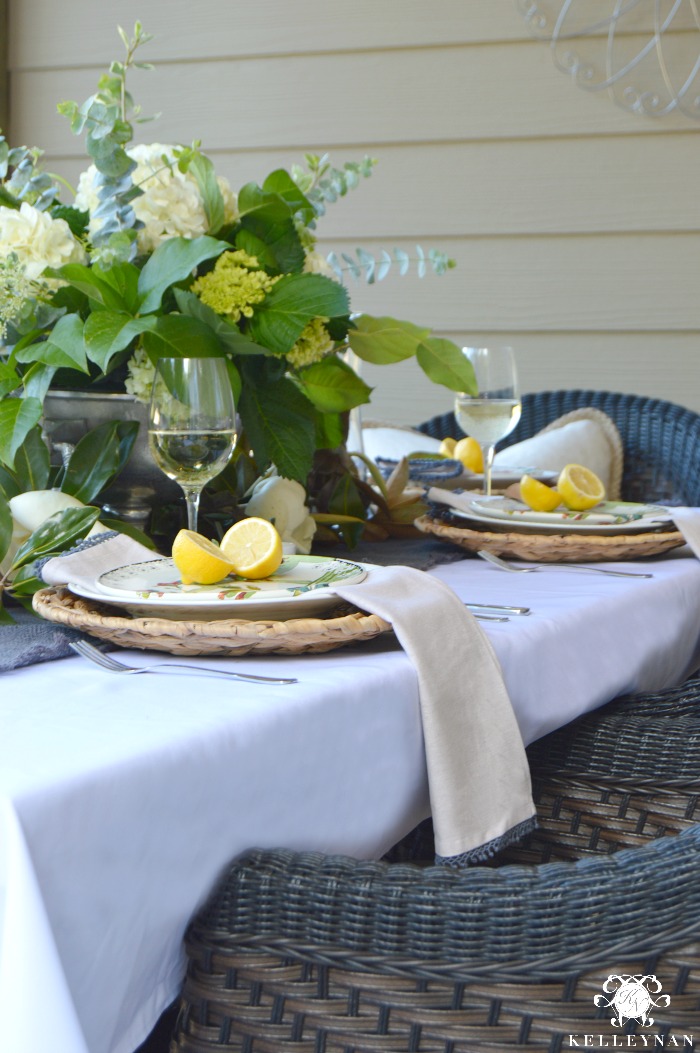 | From my progressive dinner party and mango salsa tilapia post HERE |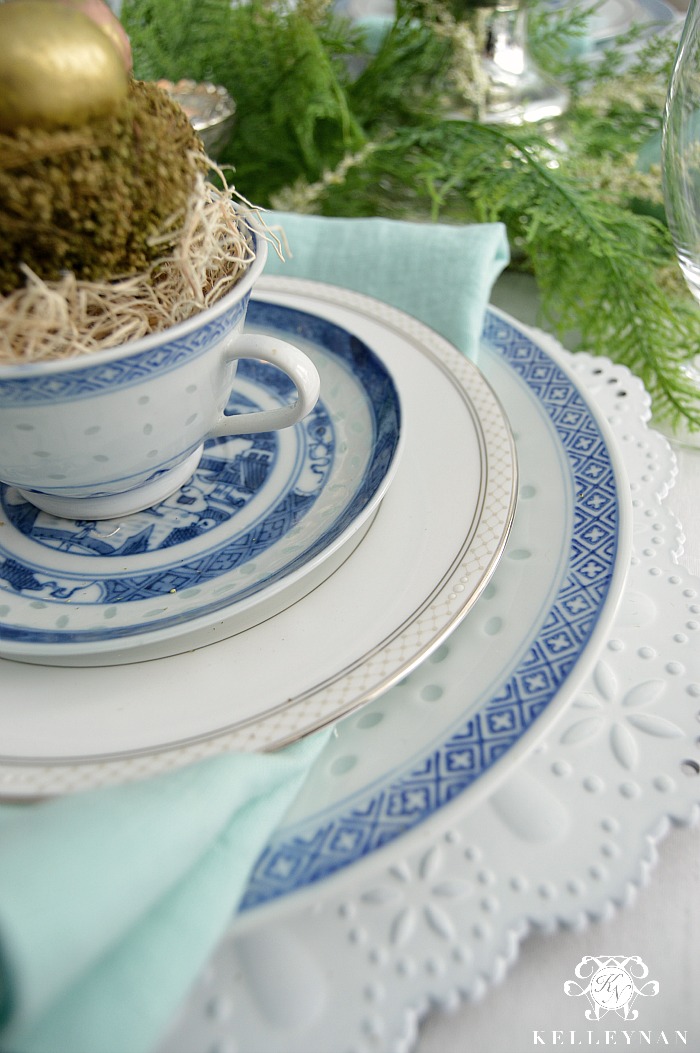 | From Easter table HERE |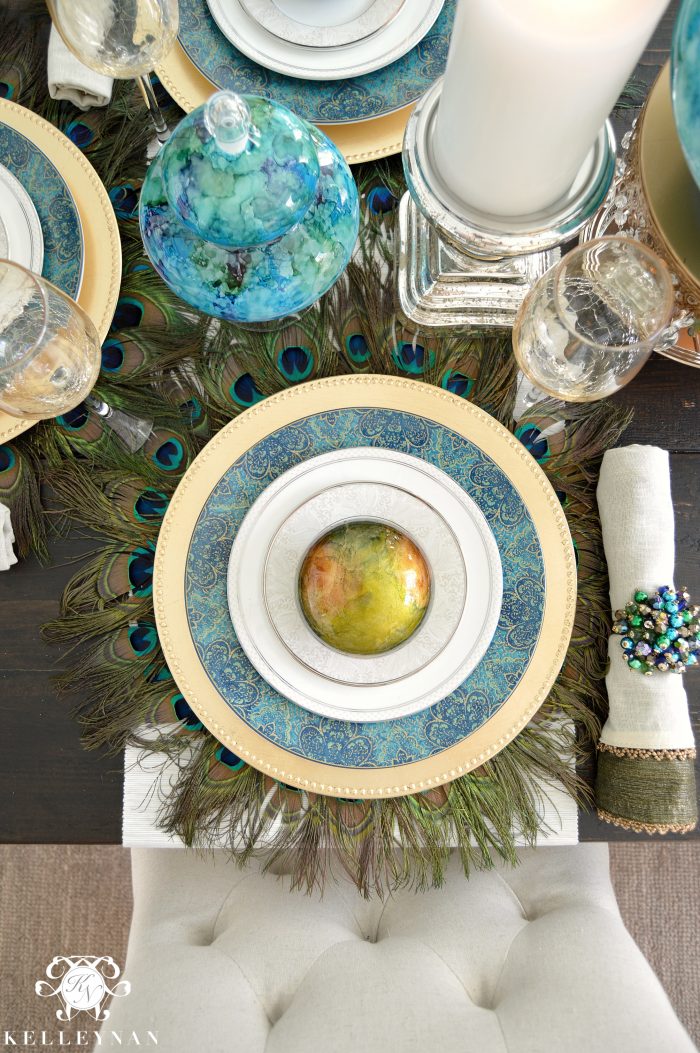 | From my peacock table HERE |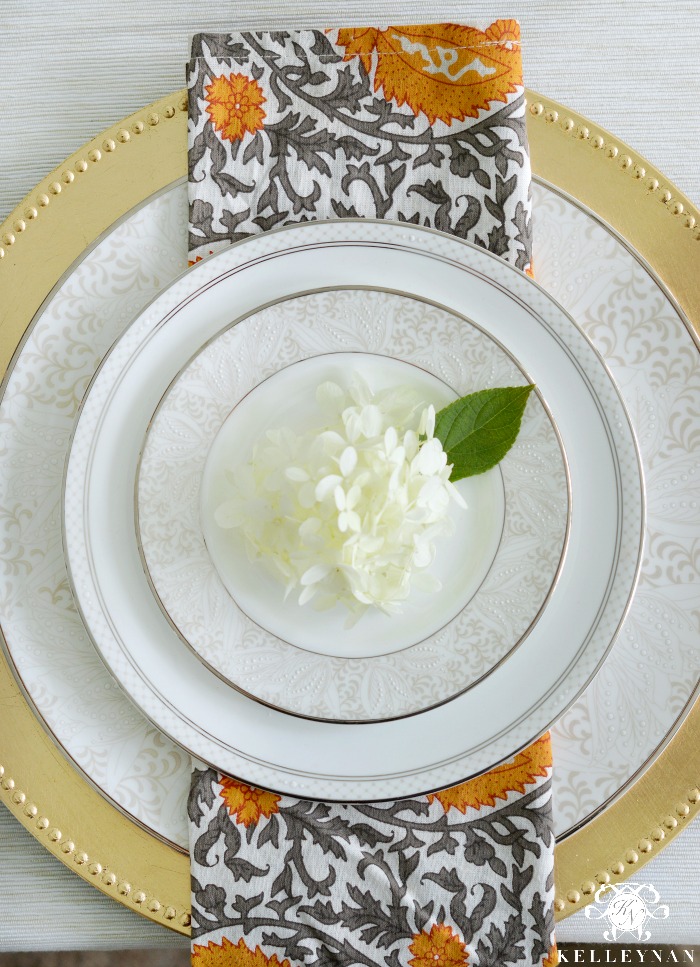 | From my napkin post HERE |


PLACE CARDS
Yes, place cards are practical. But, the reason I love them is because they can dress up even the most casual tables. You can get creative with your place cards (they don't have to be cards at all), but I typically stick to a simple white card stock with my go-to, Edwardian Script.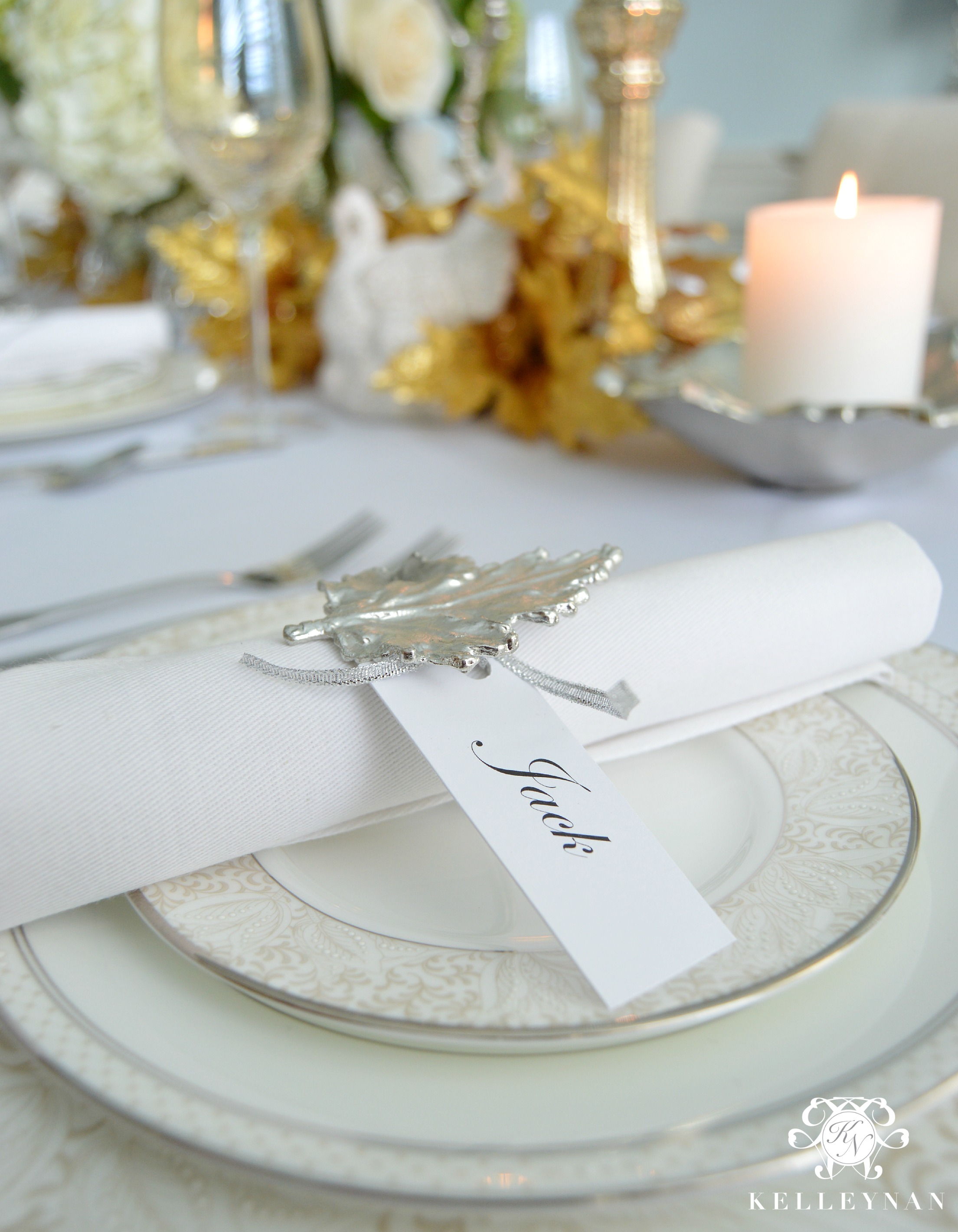 | From my Thanksgiving table HERE |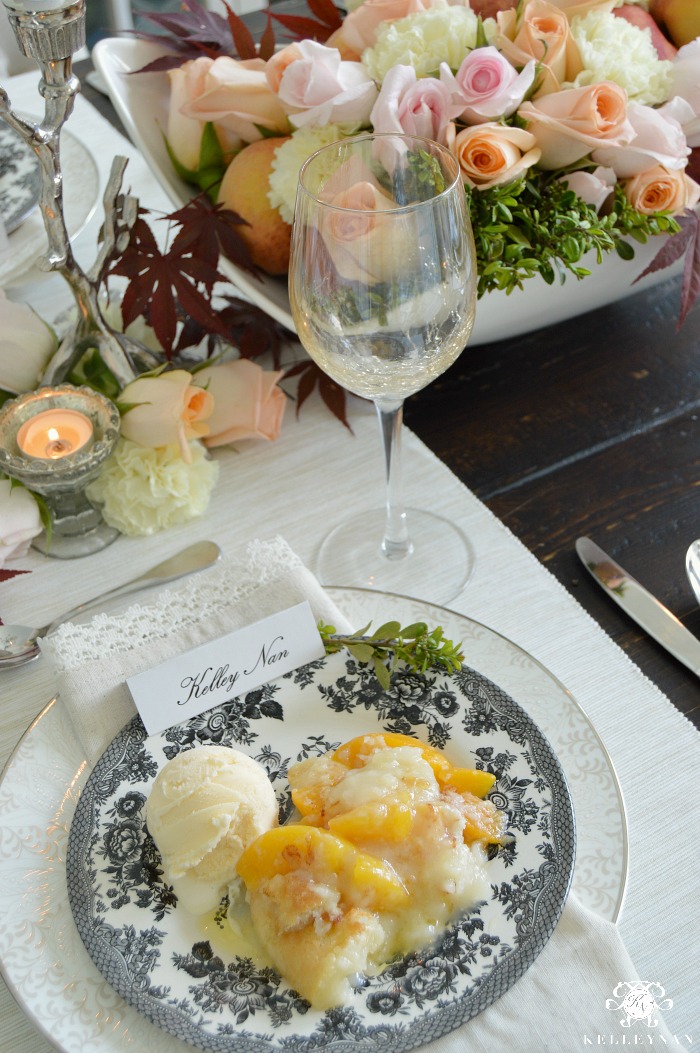 | From my Mother's Day table and peach cobbler recipe HERE |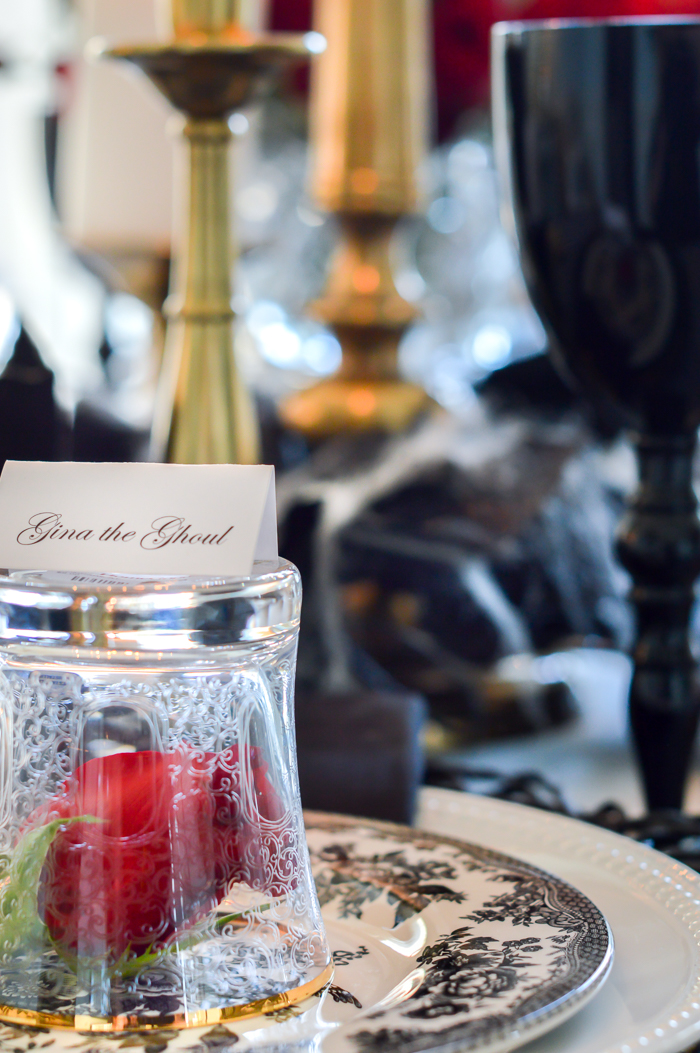 A sneak peek of an upcoming Gothic dinner party. Stay tuned!
Sign up below to receive my email updates and don't miss when this Gothic dinner party for Halloween goes live! 

A special thank you to the wonderful hosts who invited me to participate in this month's Five Favorites; you can check out each of their top tabletop and entertaining accessories by visiting them below.
Jennifer of Dimples & Tangles
Kris of Driven by Decor
Lisa of Shine Your Light
Pam of Simple Details
For a full list of my tablescapes, you can visit my table gallery HERE. Each of my posts contain full product listings and sources.
*post contains affiliate links*