When I was in college, I worked at a sports bar. On Sundays, Bloody Mary's were the drink special; we would pass out cards to all of our guests so they could customize their cocktail to their exact specifications – type of vodka, type of salt on the rim, type of tomato base, garnish, wing sauce for extra spice, etc. I loved those cards. I pretty much love anything that can be customized to my preference; salad bars are totally my thing for this reason. Since I already shared the ultimate Bloody Mary bar, I wanted to take a different approach and create customizable cards for mimosas made to order.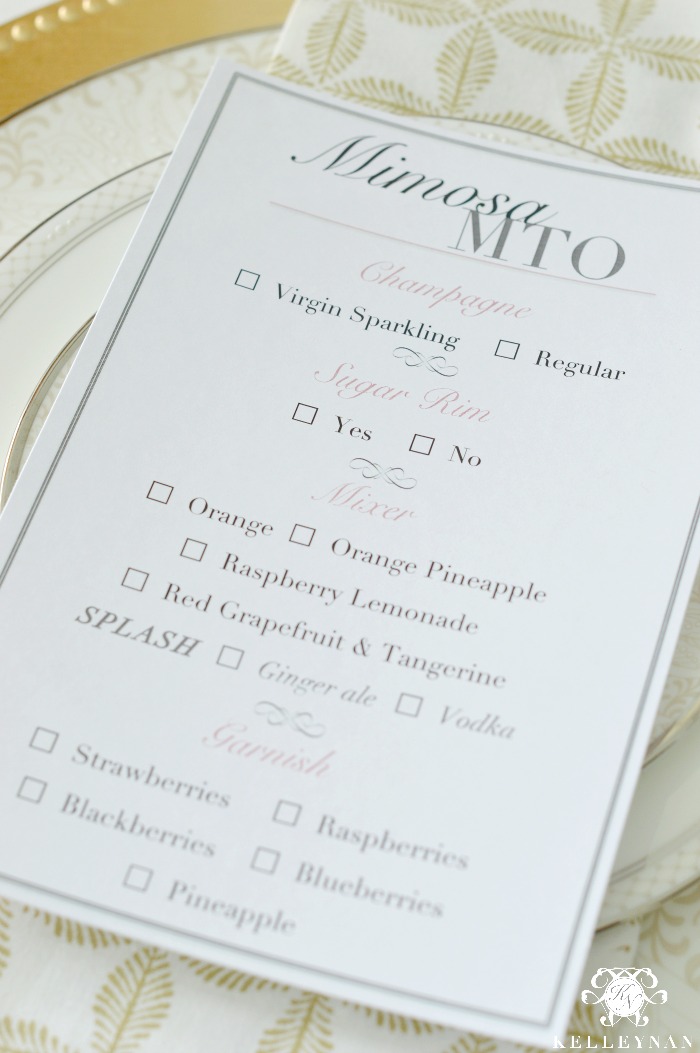 If you are serving your guests, have a bartender, or have one person in charge of cocktails, this is the perfect way to offer a menu of options to guests without crowding the beverage station. You can tailor your cocktails to the ingredients you select to have on hand, but for inspiration, I have posted mine below. Also, take note if you are preparing for a shower or girl's night. These would be a hit! 😉 You can hover on the image to pin it onto your Pinterest board for later.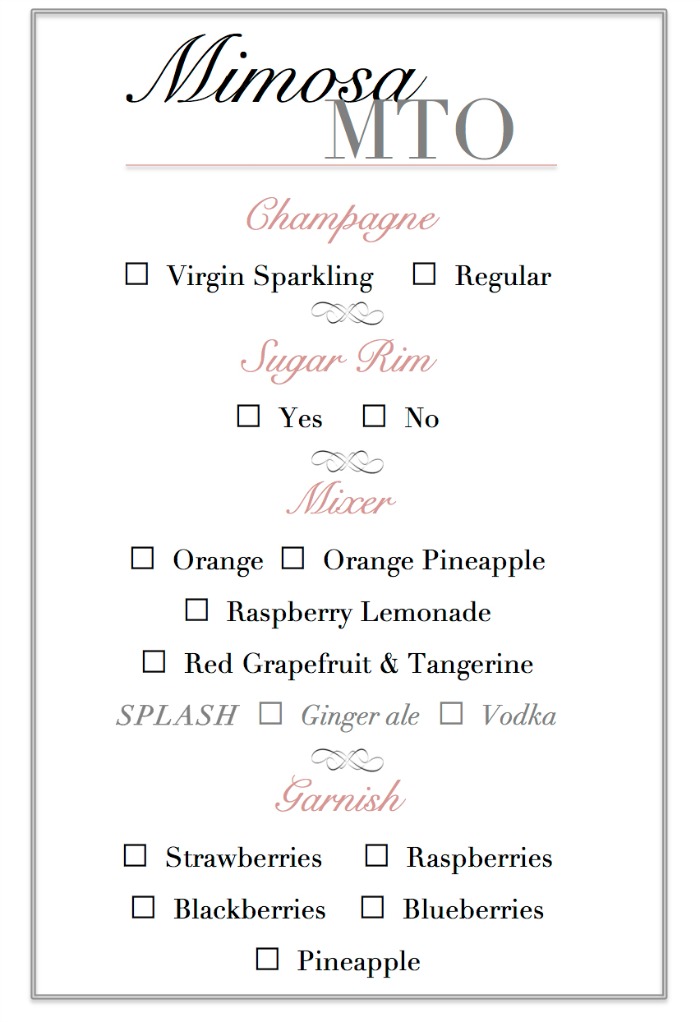 Depending on surface space for your get together, with these cards, you technically don't have to have a formal setup but it makes the preparations much easier. If you are able to set up a station, I would advise dedicating an area that is away from where guests will be mingling. And of course, if you prefer to go the standard mimosa bar route this time around, you can use a similar setup; just label your juices 😉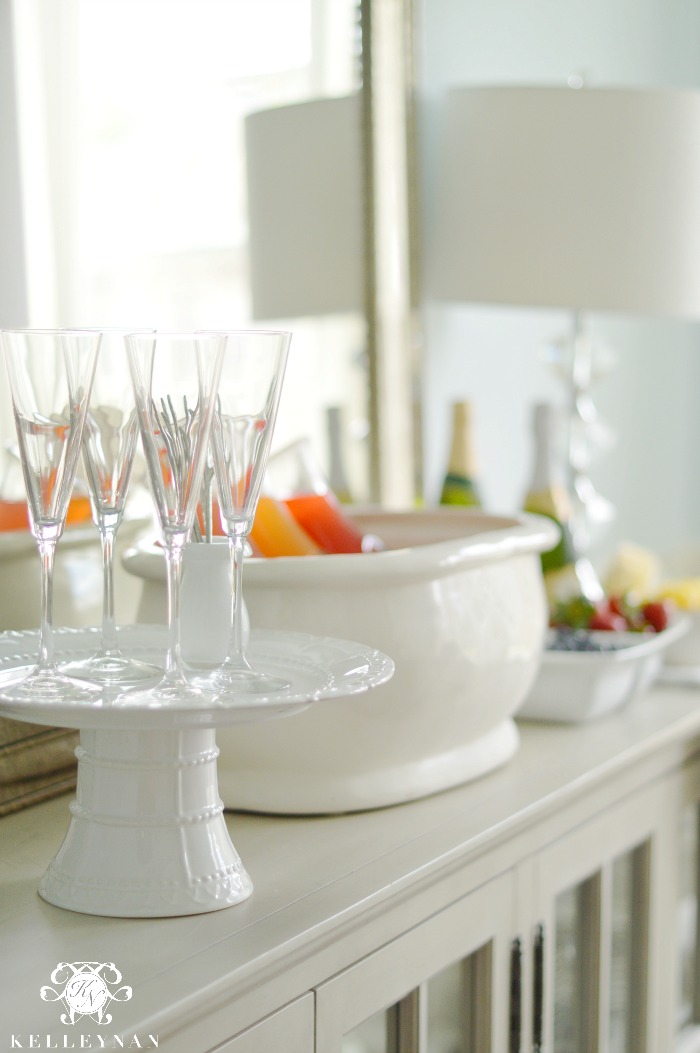 When it comes to your mixers, you can get as creative as you want. My go-to juice is V8 Splash; it comes in so many yummy flavors, your guests will want to test out all of the fun flavor combos.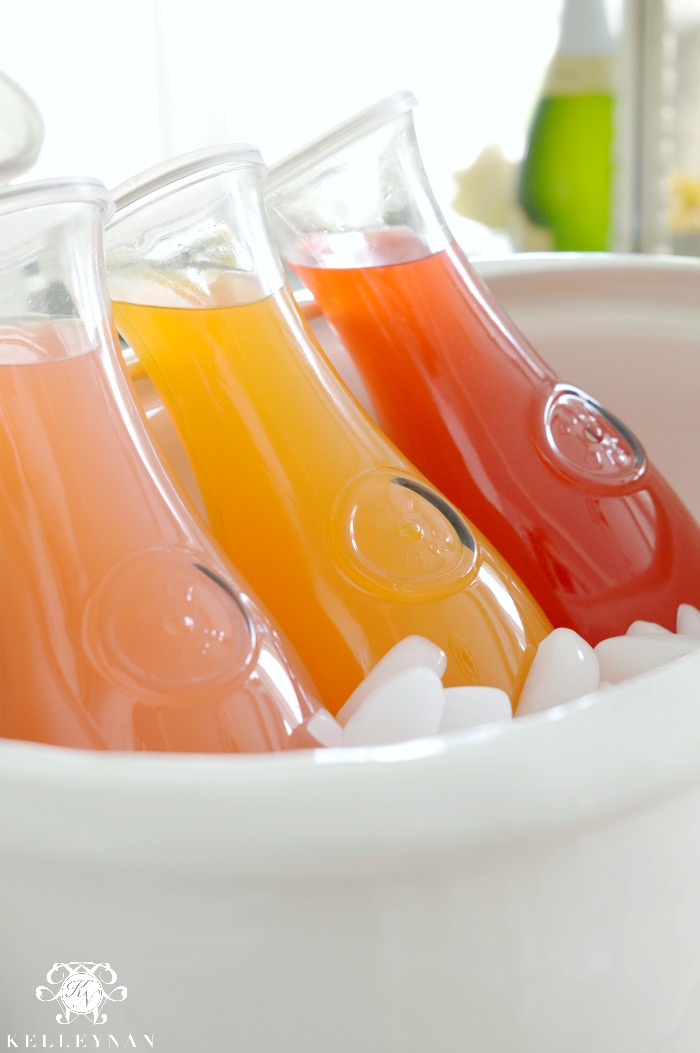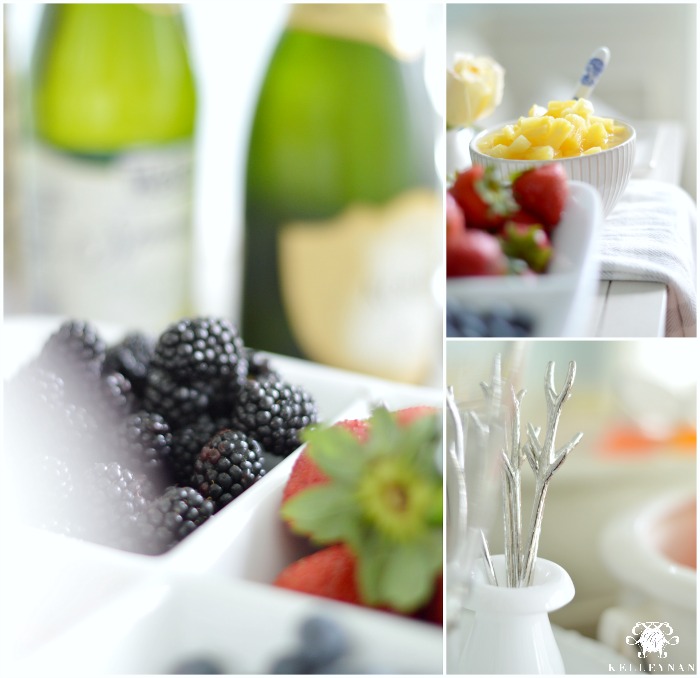 Depending on your crowd, offering a sparkling grape juice option will ensure that no guest will be left out. If you are hosting a shower, make sure you stock up on a non-alcoholic option.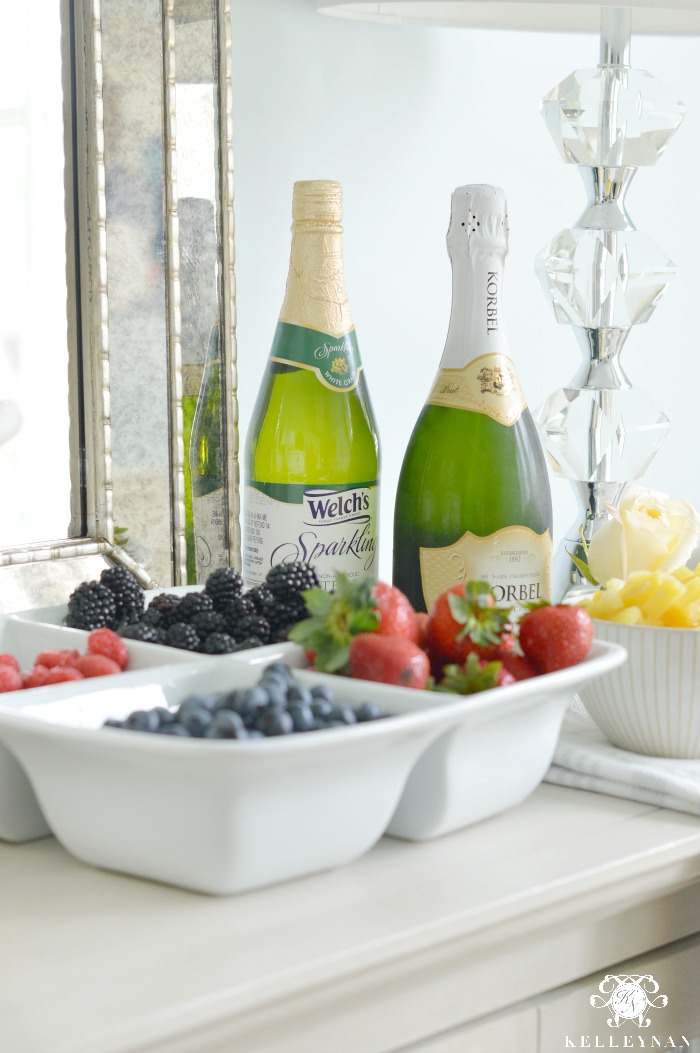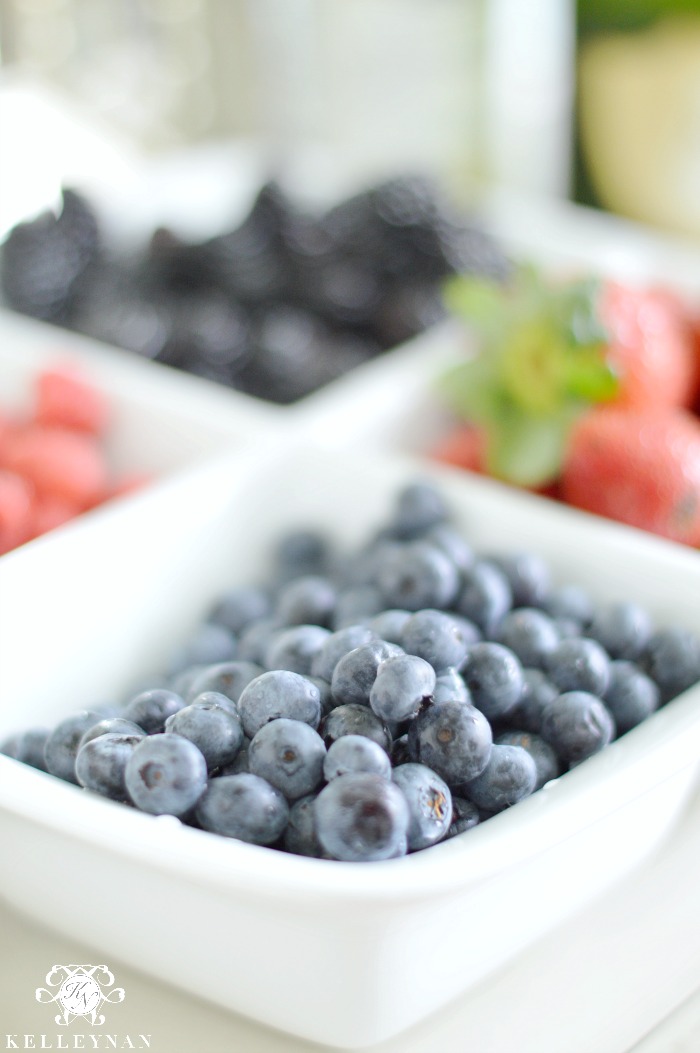 An advantage to incorporating this fun way to serving your cocktails? It makes a non-event feel like an event. Your guests may not recall what you served for lunch a week later, but being able to customize their cocktails is something they will remember. If I'm having a large get together, I am not above using plastic. THESE are a great option.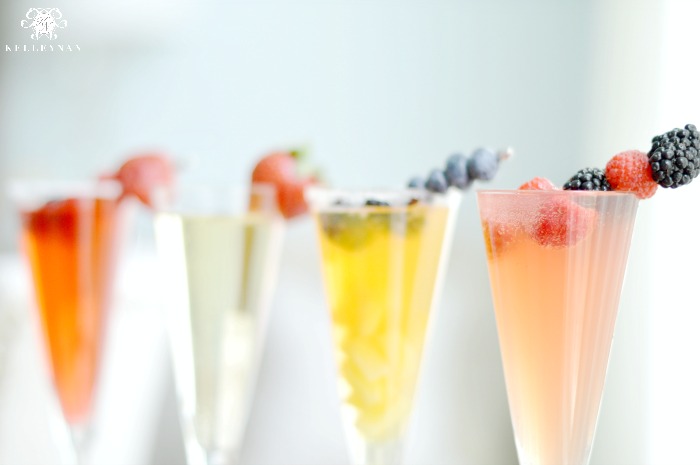 If you are hosting a girl's birthday party, you can use this same "Mimosas Made to Order" concept; just nix the alcohol and stick to the sparking grape juice and sprite. It's basically the sophisticated version of a drink suicide (mixing all the flavors at a fountain drink dispenser 😉 ).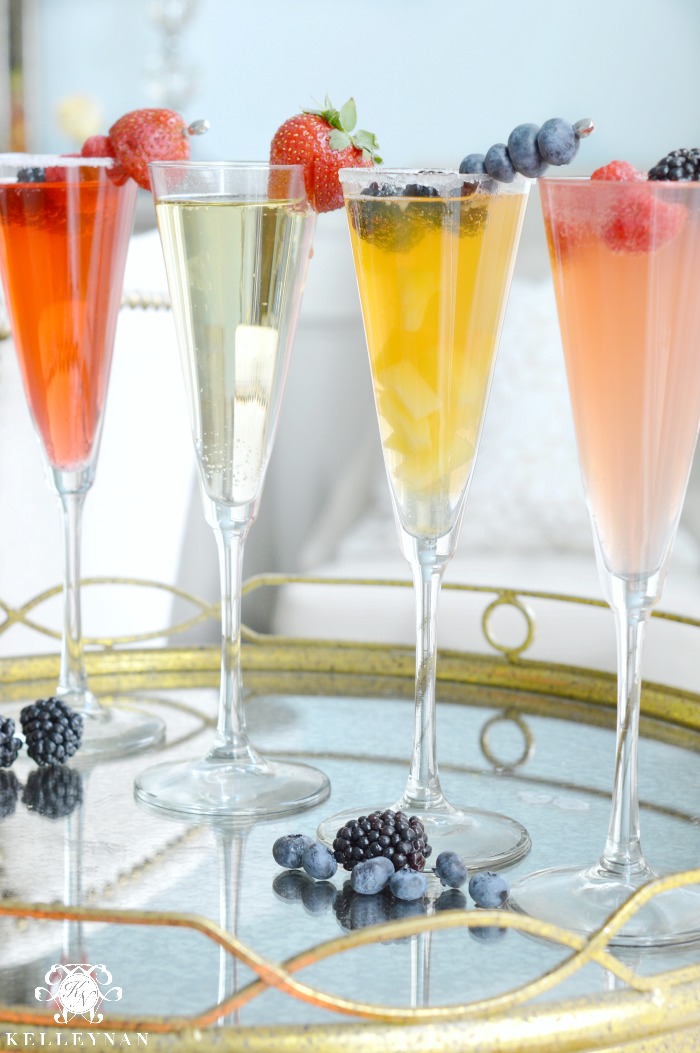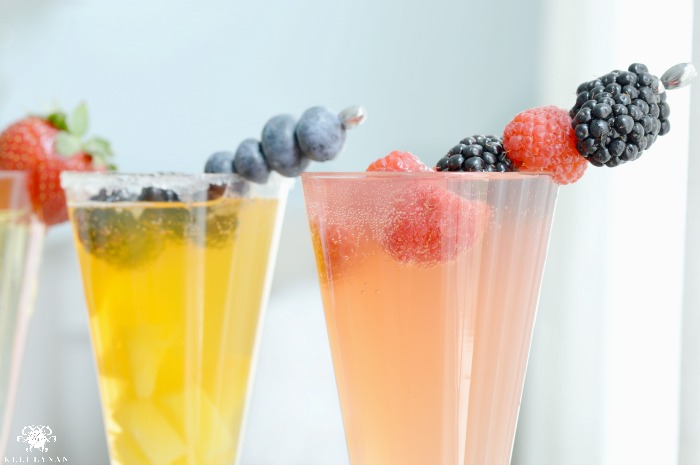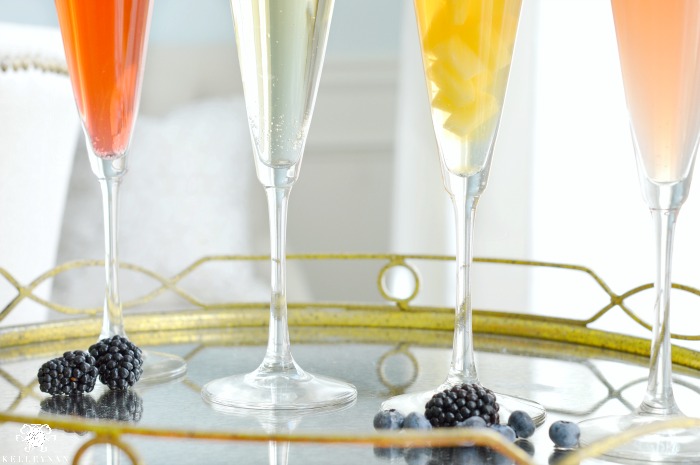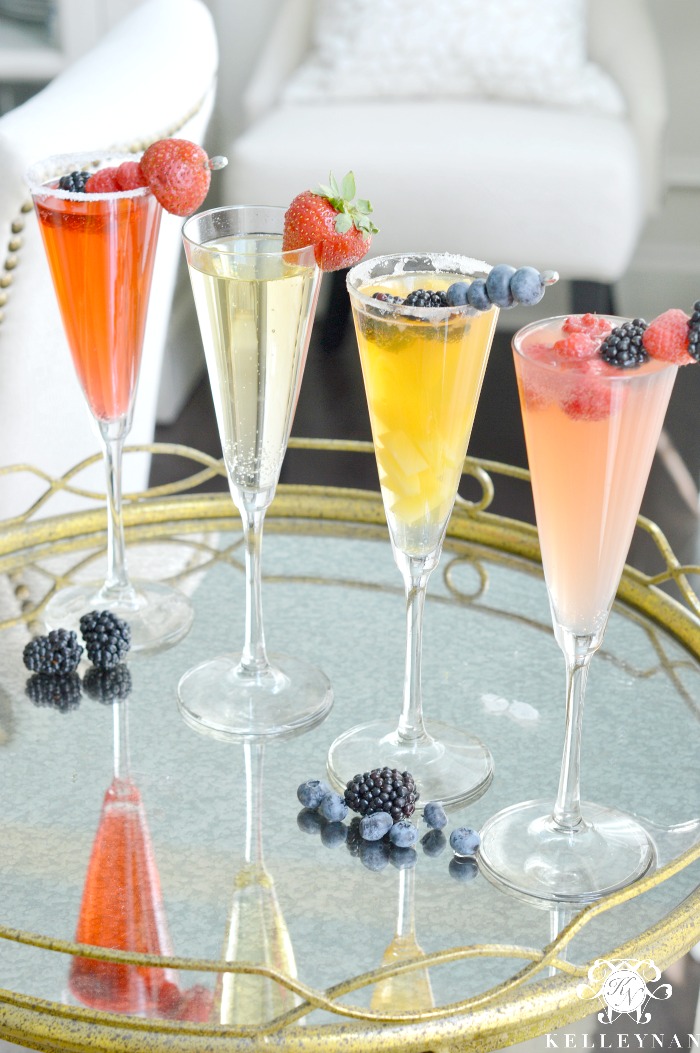 Unfortunately, Williams-Sonoma no longer carrier those cute little stag cocktail stirrers, but you can find everything else by scrolling the affiliate images below.
SHOP THE SETUP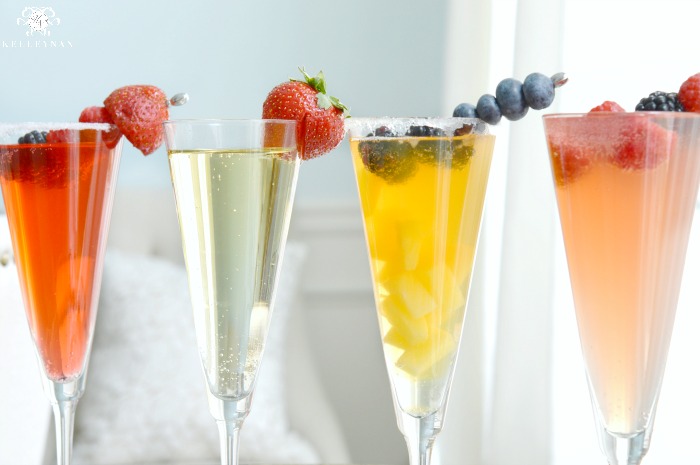 I would love to hear the ingredients you would add! You can leave a comment below and if you use this as a party idea, be sure to email me a photo.
*Post contains affiliate links*