I love getting creative with floral vessels; in fact, when Kris at Driven by Decor featured me in her Tips, Tricks, and Trend series (you can catch that HERE), my first trick was "If there's an opening, it can hold flowers". Last week I used a terrarium as a centerpiece on this pink flamingo inspired table and before I had even finished arranging the roses, I knew what I wanted to do next. Using a smaller vase inside the clear bulbous vessel allows for tons of creativity to decorate around the base of the terrarium. This is why you should use a terrarium as a vase.
I started with this large brass terrarium (HERE), which is currently on sale for 25% off 😉 . I placed a basic clear glass vase (the cheap kind you get when flowers are delivered), small enough to clear the opening, filled with water, in the bottom of the terrarium.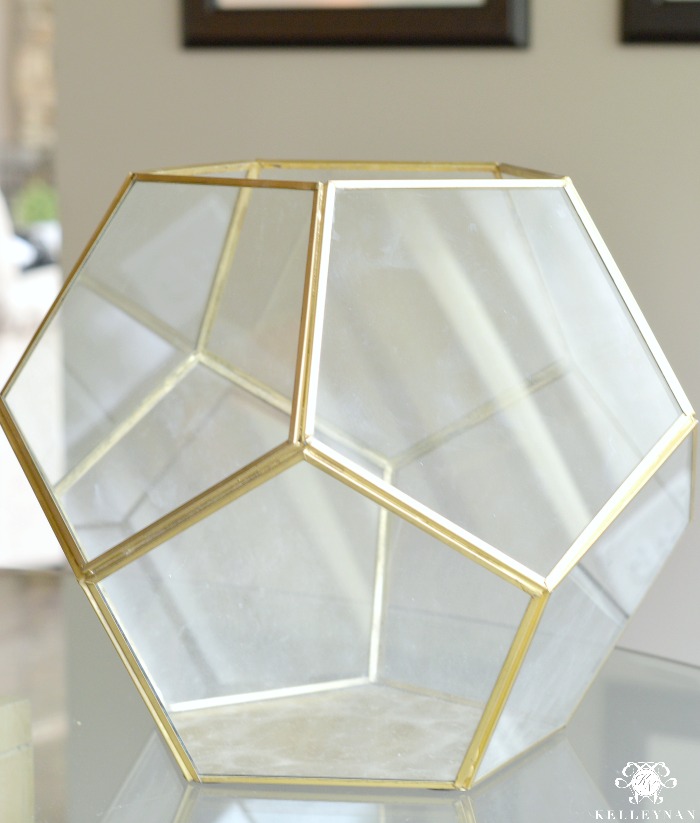 I hadn't planned to use white filler rocks but realized I hadn't picked up enough clementines to fill the terrarium without that little "extra". I wanted to go for a jewel tone schematic for this display, but as the holidays approach, I can't wait to try some seasonal arrangements. Pinecones, mini glass ornament balls… my wheels are spinning and I can't wait!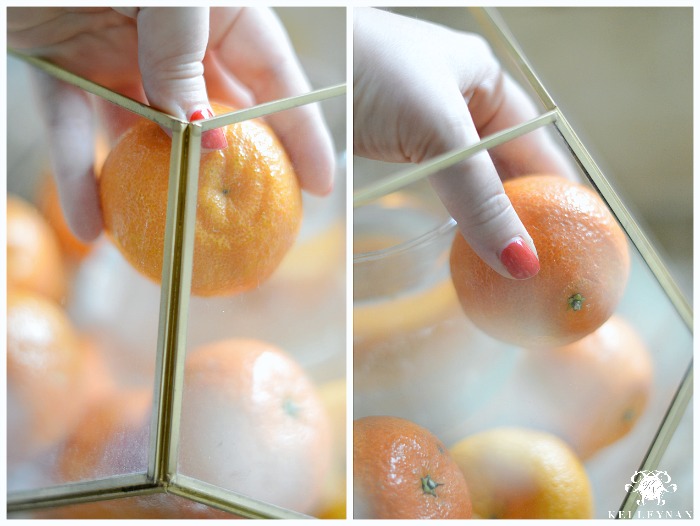 I filled around the vase until I reached the top of the center vase holding the water.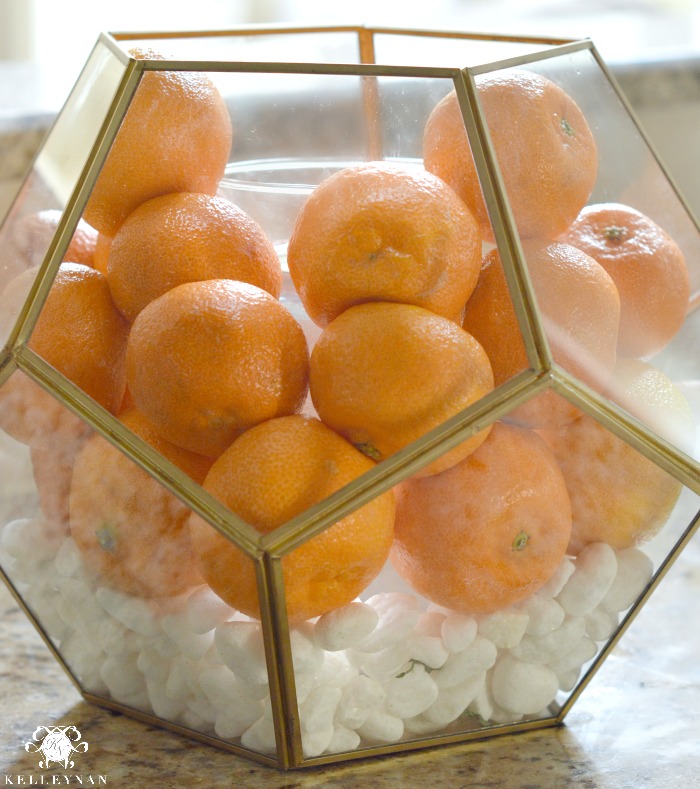 After arranging my jewel-toned flowers, this was the final result.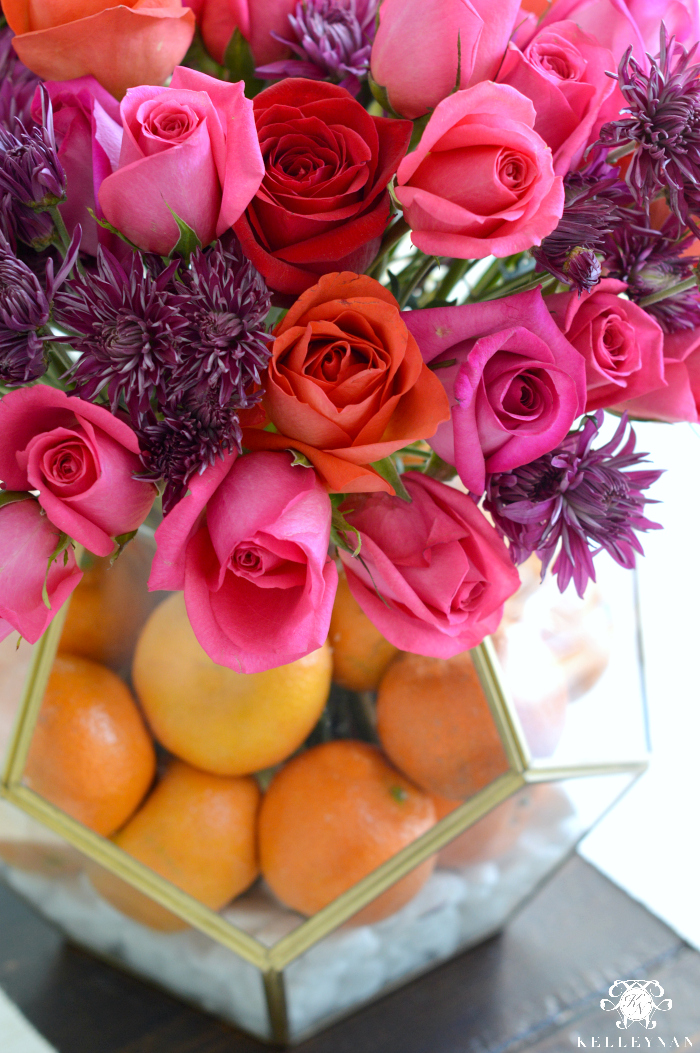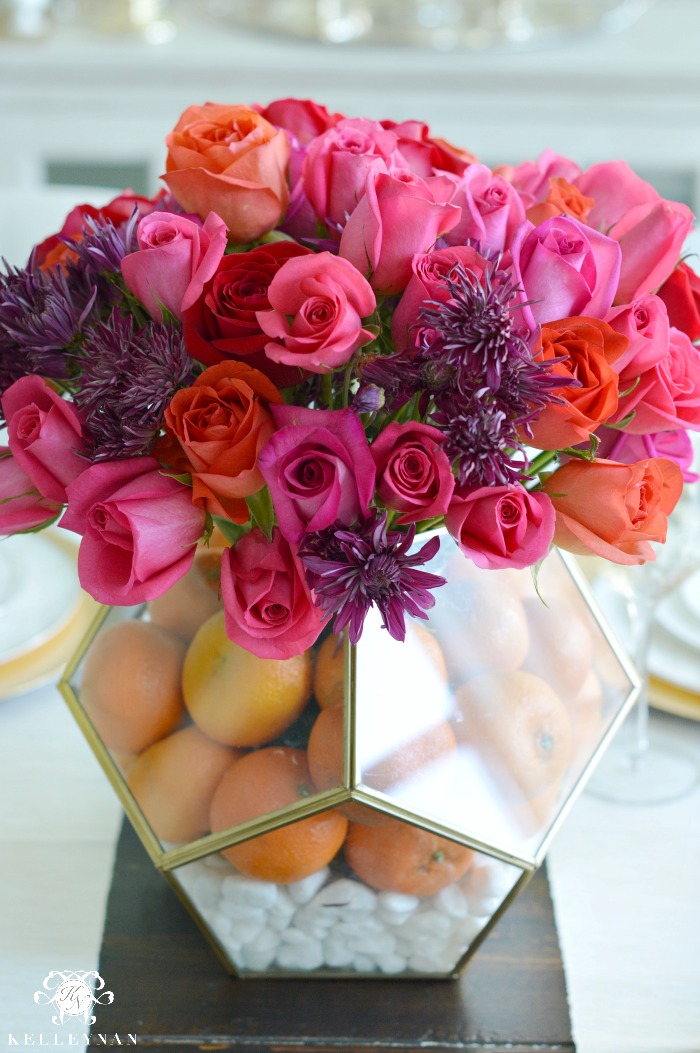 As a bonus, if you use a terrarium arrangement filled with fragrant fruit as a statement centerpiece, it smells absolutely incredible.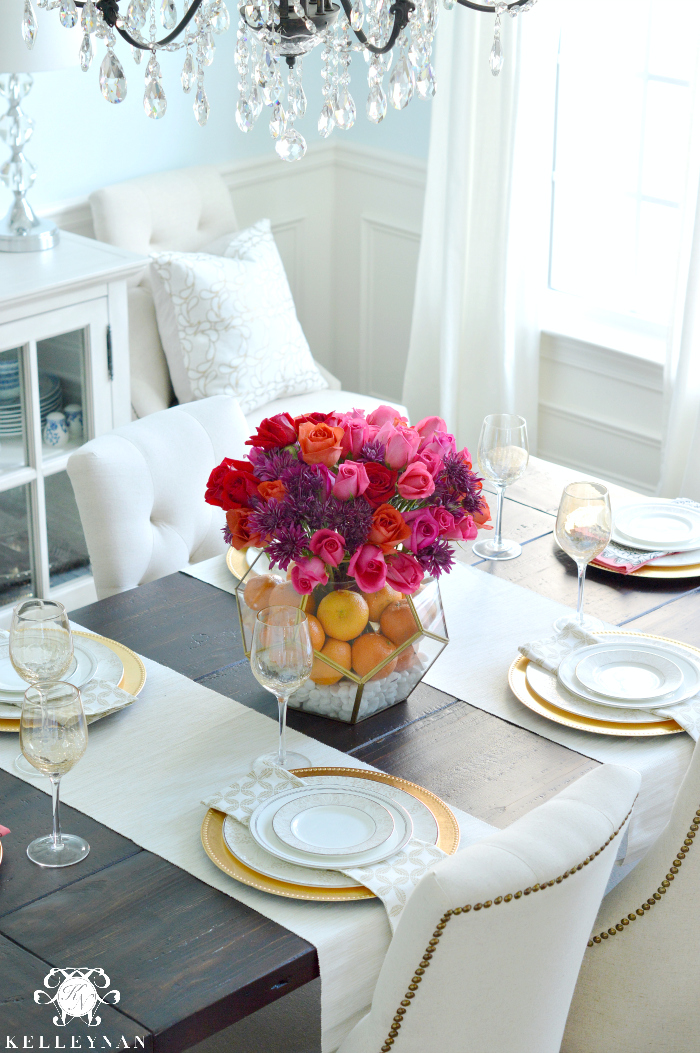 GET THE LOOK | SCROLL & CLICK THE IMAGE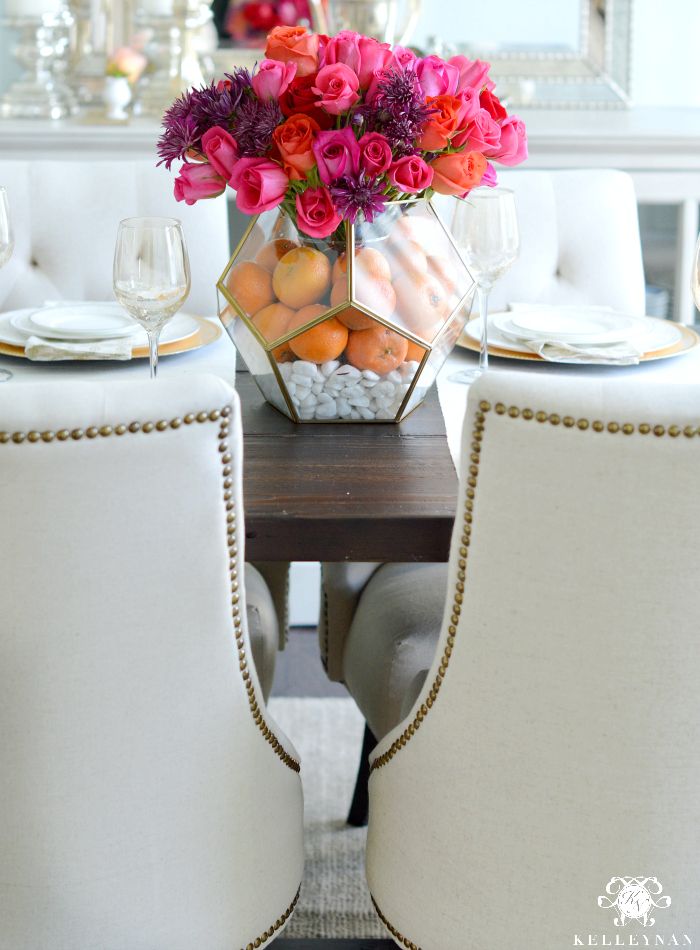 If you have any suggestions for my next arrangement, leave a note in the comment section below. And, if you end up using a terrarium as a flower vase (which let's be honest, you totally should), send me an email!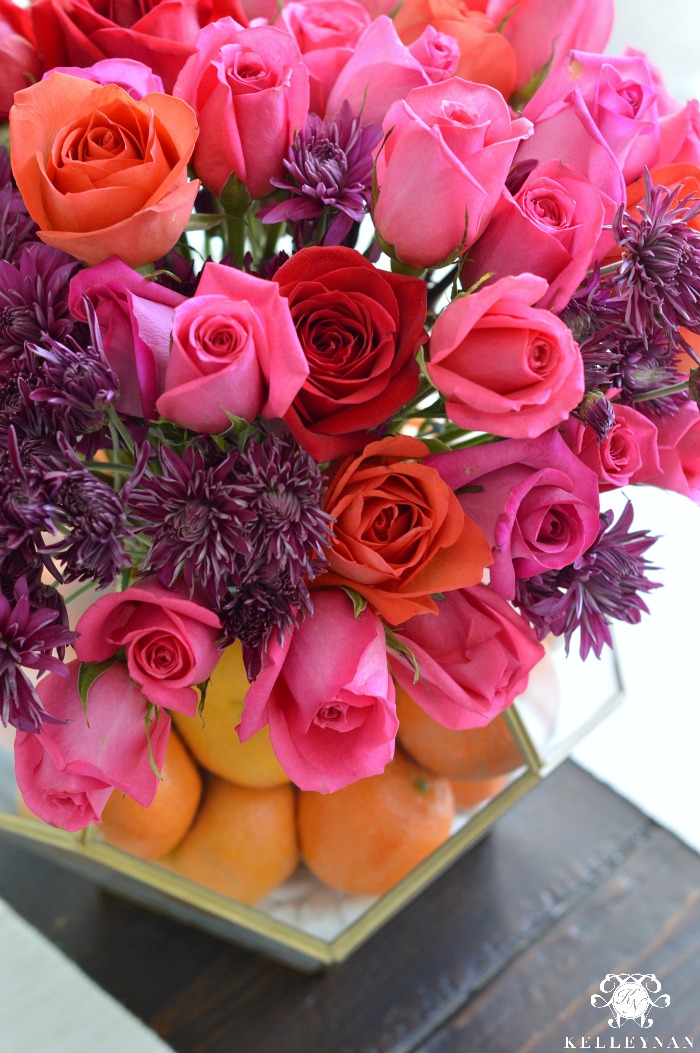 *post contains affiliate links*