The difference one napkin can make in a place setting is everything. In an earlier blog post on "when to go white" (HERE), I addressed why if you only have one set of dishes, stick to something neutral/simple. Not only are they more affordable and simple to store, but you can change the look of your table with minimal effort. Napkins have become one of my favorite things to collect and I hope after you finish this post, you'll be ready to clear some space in the linen closet 😉
I used the exact same gold charger, dinner and bread plate, salad plate, and hydrangea bloom in the same configuration in over a dozen settings, switching only the napkin layer. Whether you are going for a simple, elegant scape or are looking for a punchy, fun setting, this is what it looks like when you let one simple, versatile element be the "hero" of your place setting.
The Prim and Proper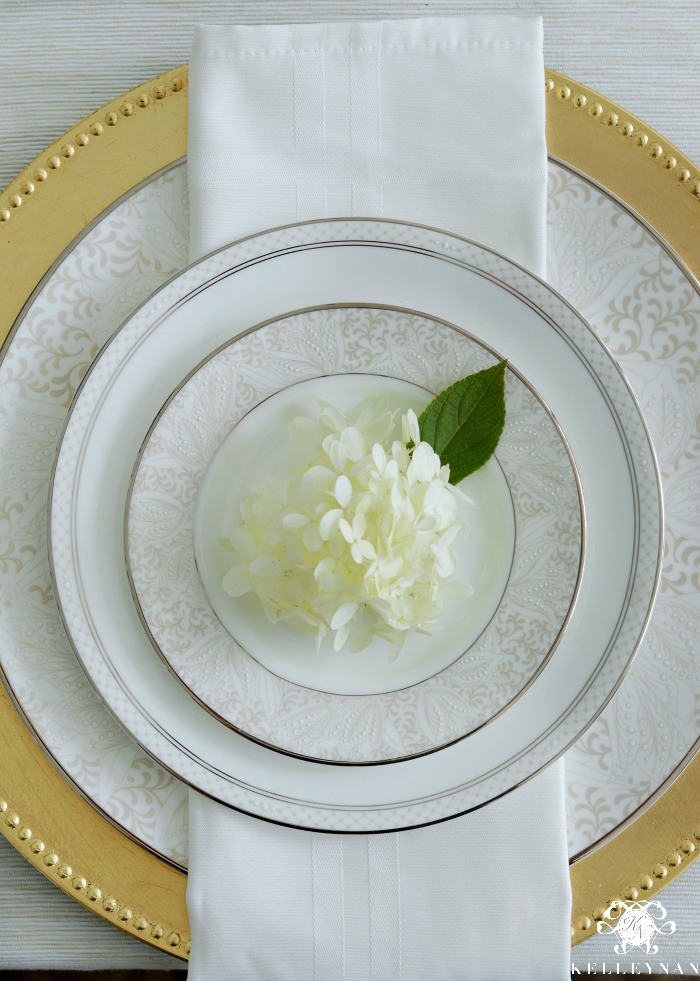 The Favorite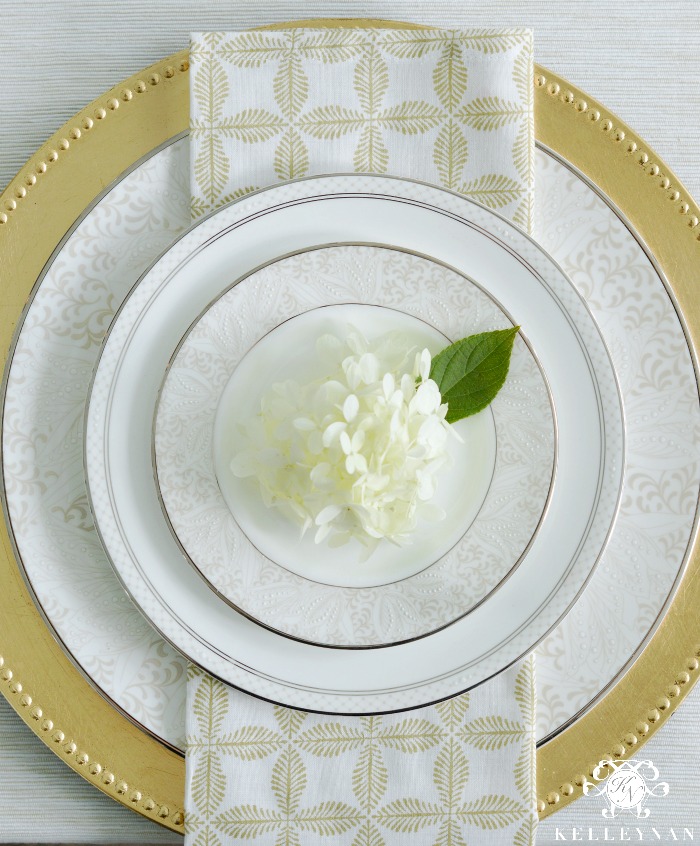 The Pink Lady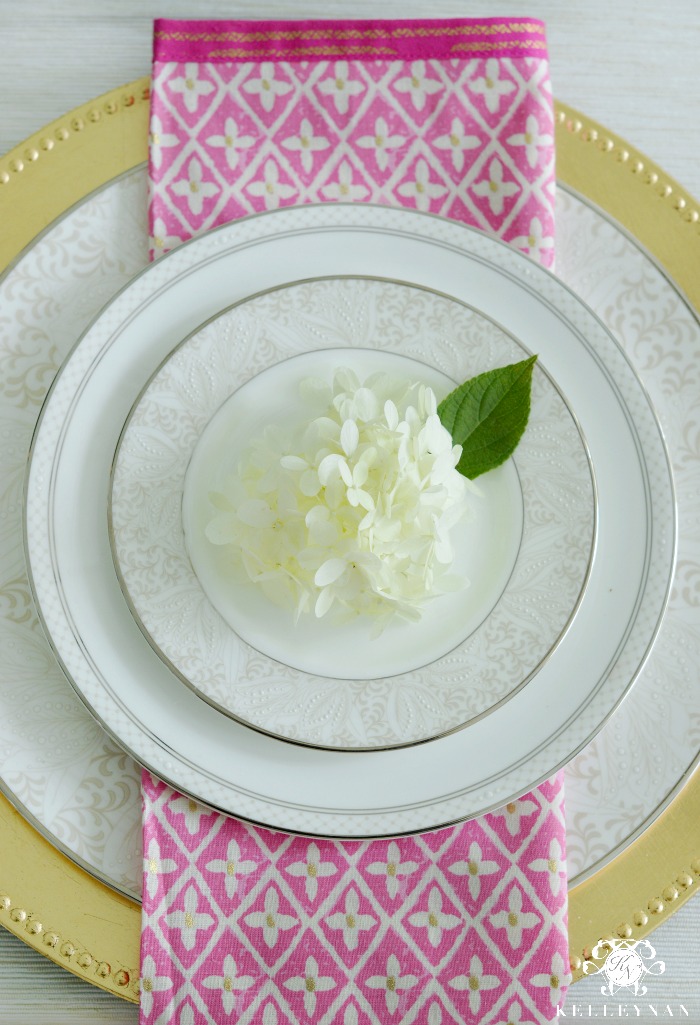 The Aztec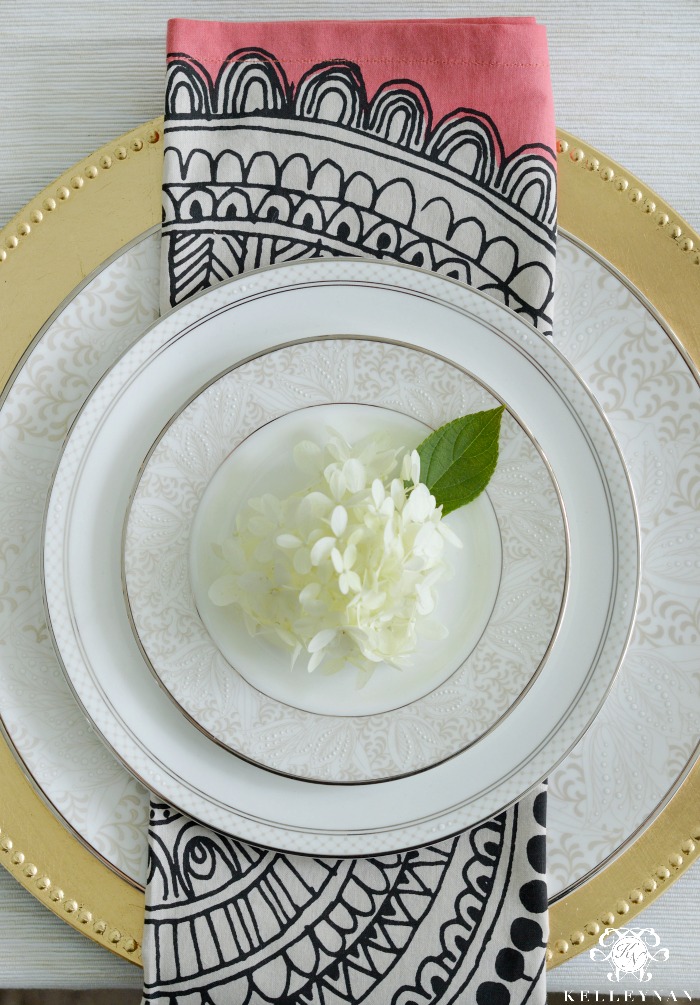 The Summer Lunch Date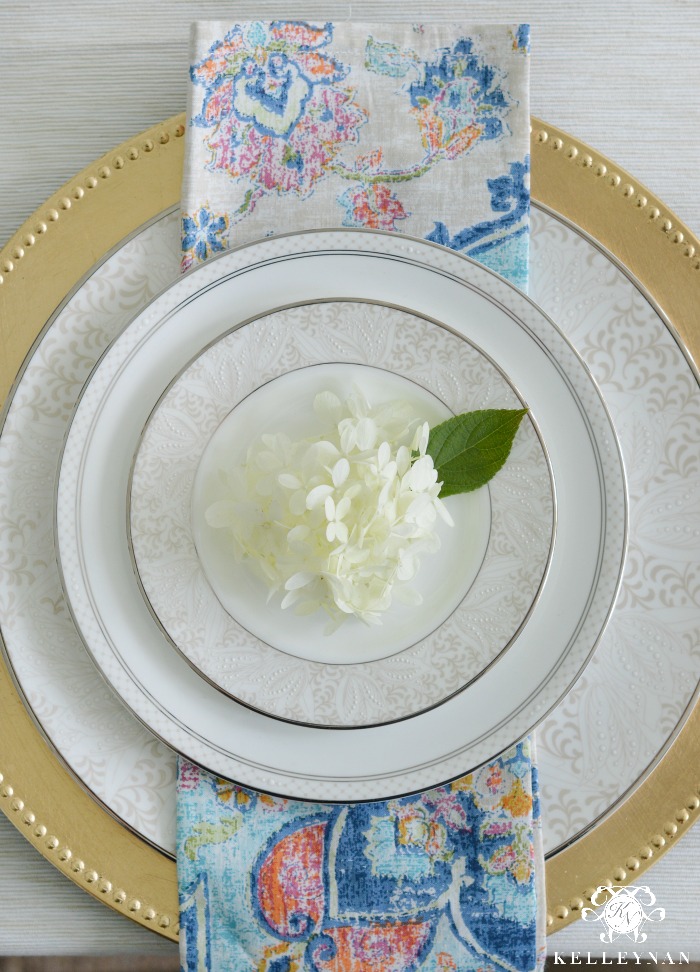 The Vintage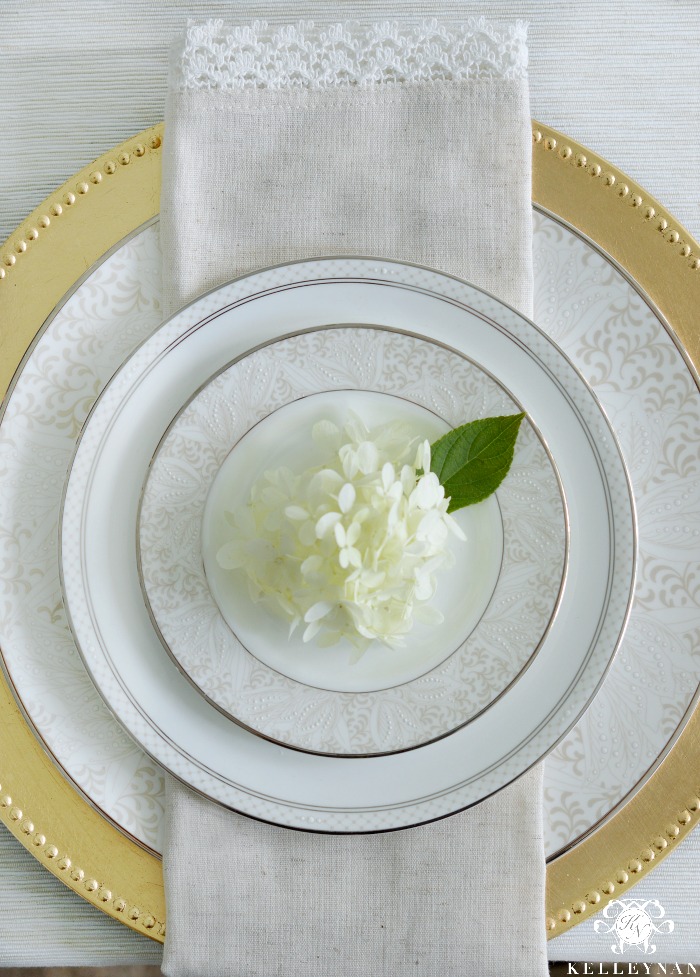 The Sunday Best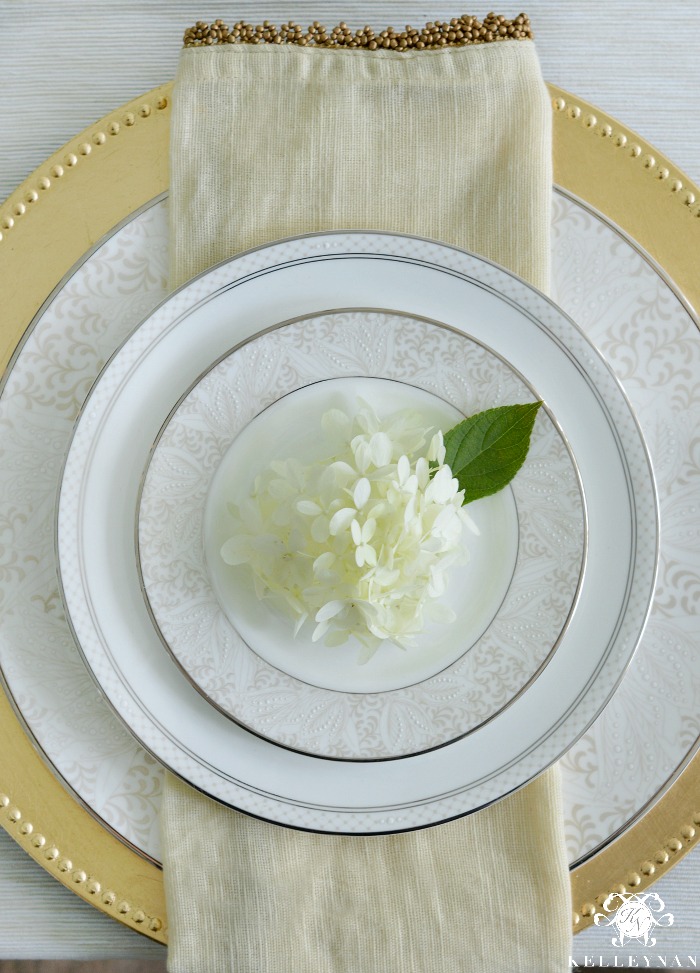 The Surprise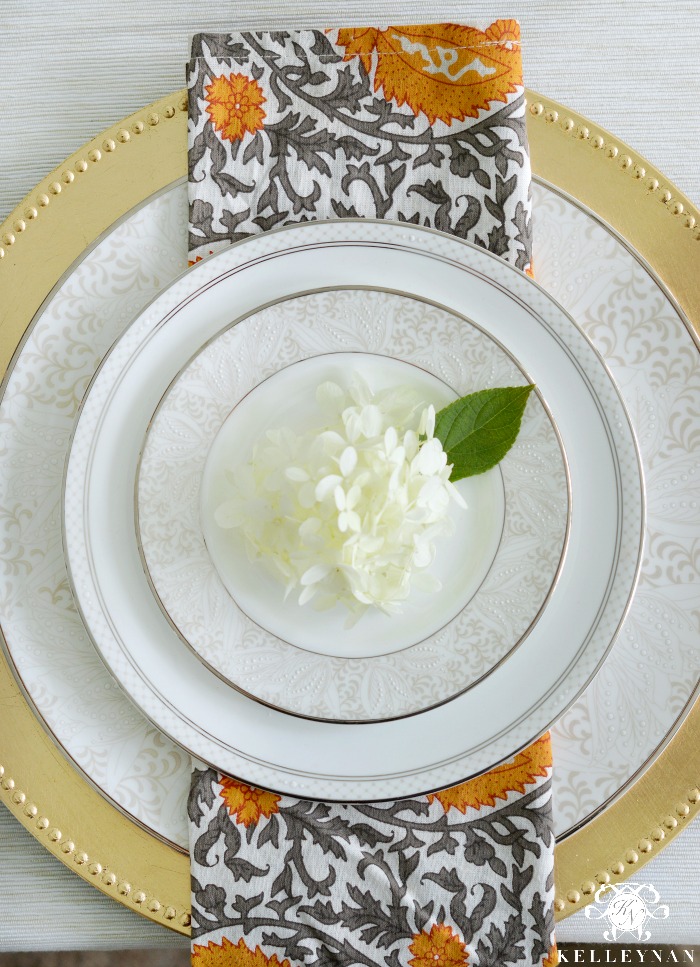 The Sophisticate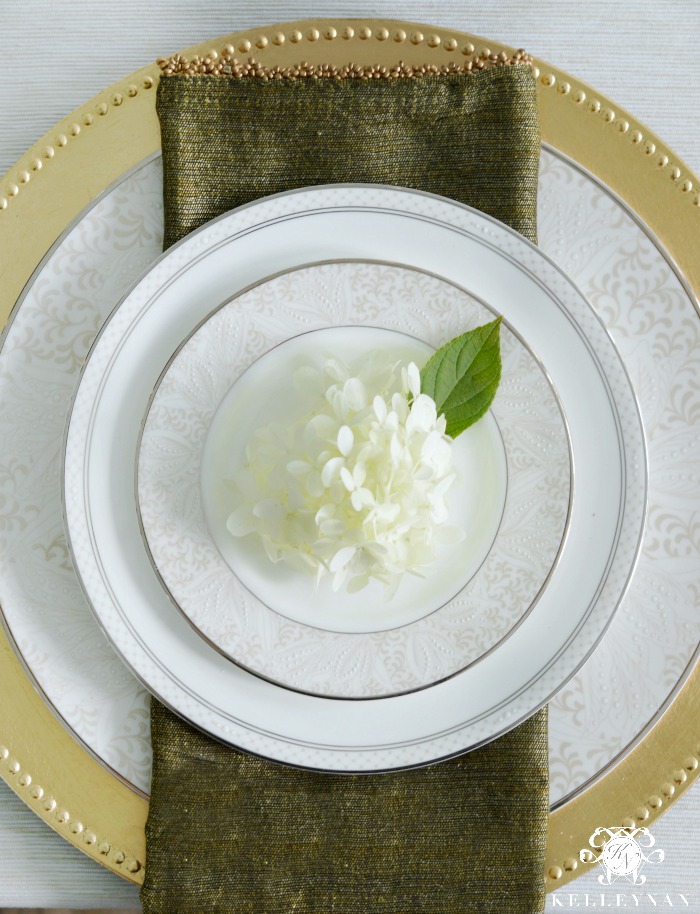 The Patriot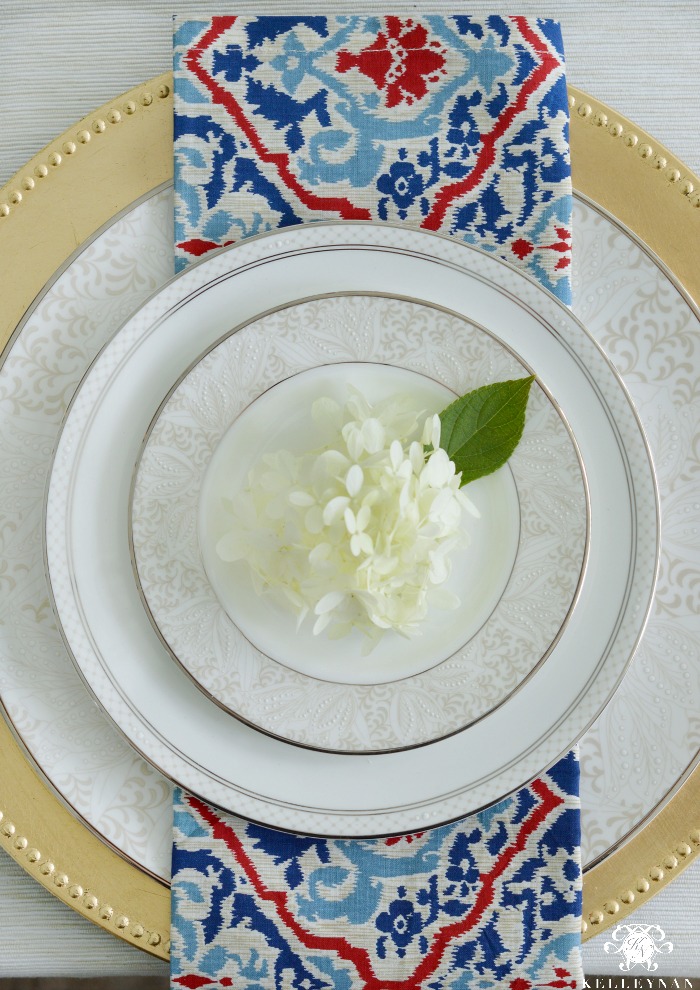 The Dress Blues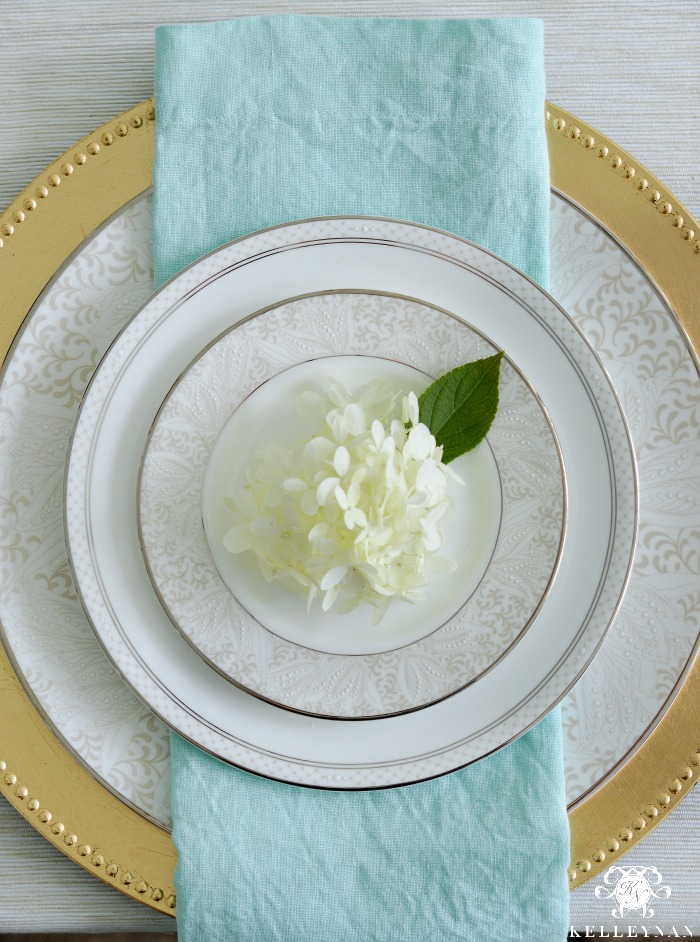 The Finishing Touch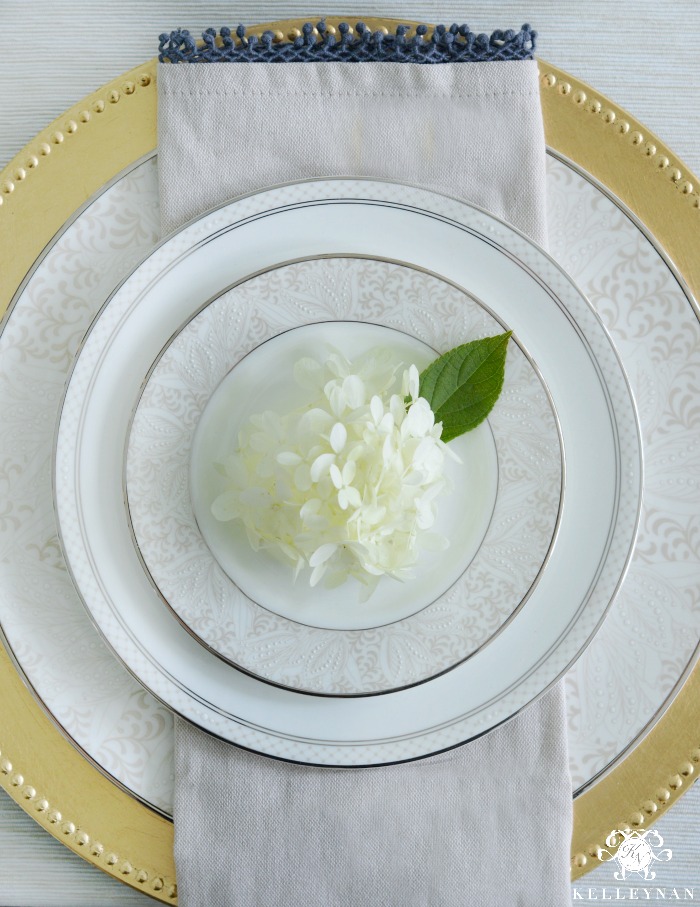 The Bold Statement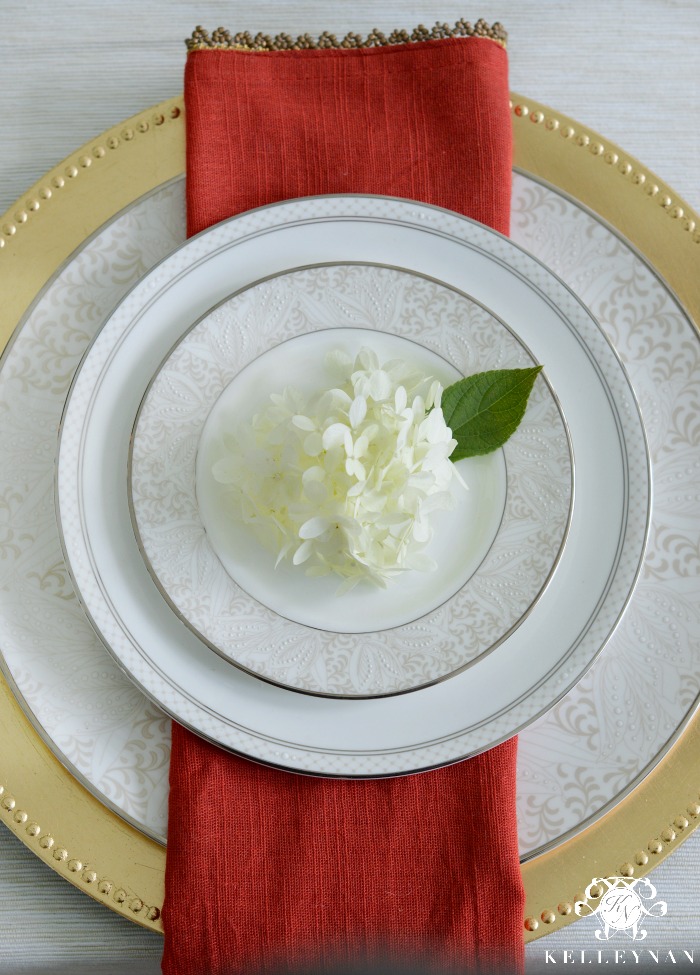 GET THE LOOK

*Note: Post contains affiliate links and sources throughout the post. Where product is no longer available, a similar substitute has been listed.