You've probably seen Drew Barrymore's new home line, Flower Home, popping up all over the place since its recent debut. And, for good reason — with summer just around the corner, the eclectic, bohemian vibe couldn't have come at a better time. It has a global, collected look and whether it's mixed and matched, layered and paired together, or, is singled out in smaller doses, there are tons of awesome color combos and themes within the collection. Today, I'm sharing three summer looks, including my own sunny entertaining setup (plus, a few easy color tips!), curated from the new line.
*Posts on KelleyNan.com may contain affiliate links. While this post is sponsored by Walmart, all opinions, concept, and creative are my own. Click HERE for full disclosure.*
Lemon & Lavender
I love bold color in small, easily interchangeable doses. While I prefer a neutral backdrop for the majority of our home, when it comes to entertaining, I don't hold back. This is when I really go for it and I'm pretty much open to any vibrant hue, pattern or floral combo.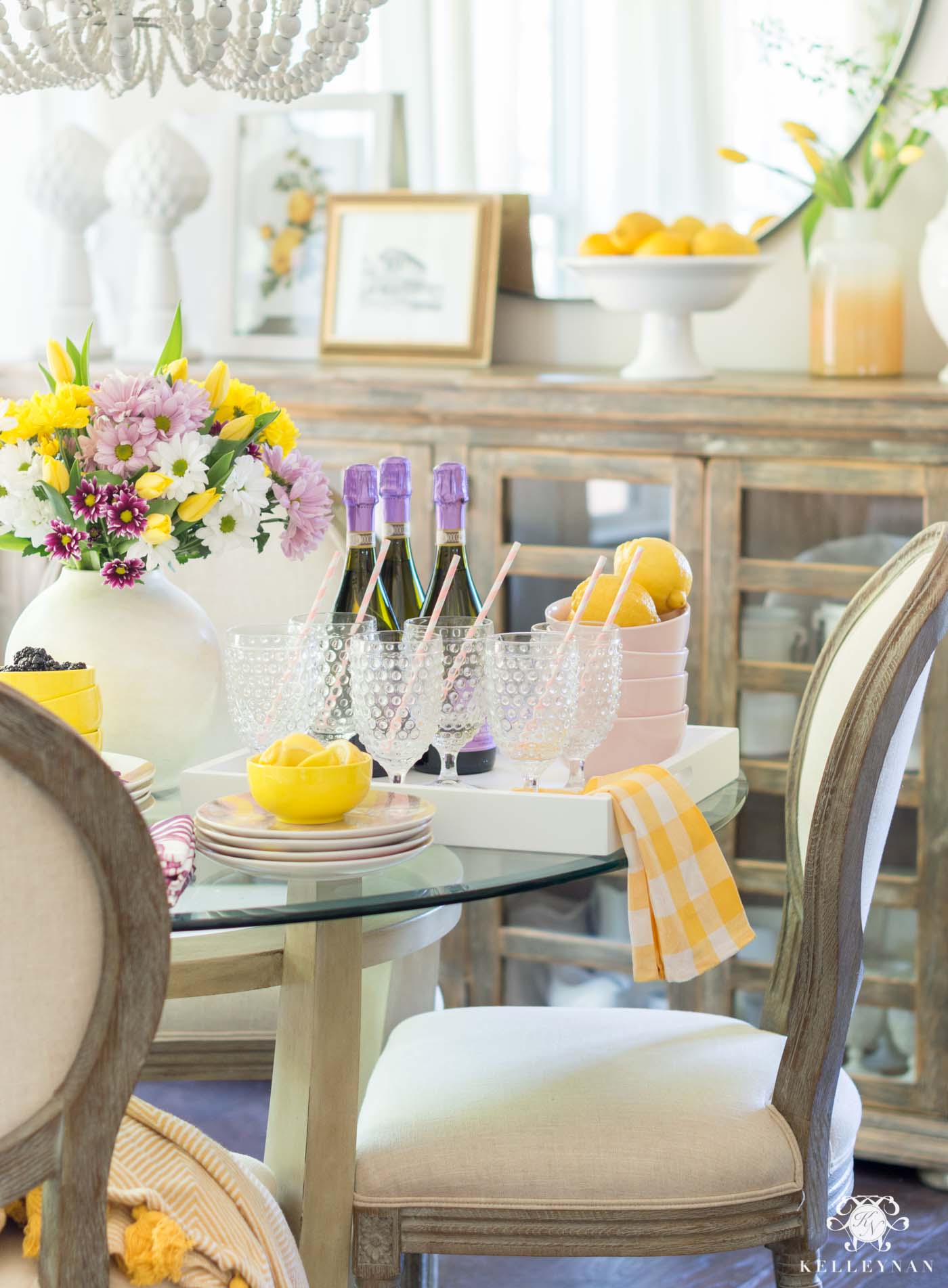 Nervous about bringing in color? Think bold hues like yellow are a little tricky? Here are a few easy tips that may help when incorporating them.
Identify the hue you want to introduce in nature… and then bring it into the setting. I'm talkin' fruit, flowers, stems, leaves, etc.; it's an easy integration and will make the whole look appear more intentional and planned. Here, I have lemons, blackberries, flowers, (and while not "natural", foil on the beverage bottles)… the stage is set and coordinated.
Bring in a colorful "buddy". If you're wanting to bring a color into your decor but feel like it looks too stark compared to everything else, bring in a complimentary color. For example — Imagine if this look had no purple. My mind would probably tell me it was sunshine-y, yellow overload. Bringing in the pinks and purples makes it no less yellow, but helps to keep it more evened out and less "alarming". Make sense?
Balance with more plain neutrals to break everything up. To keep even my brightest, layered looks feeling authentic and like me, I always try to balance the most colorful pieces with more plain/classic staples. For example, I used THIS colorful Vintage Marble Jamaican Yellow Dinnerware Set as my starting point, along with matching grocery store flowers, purple floral napkins, and a yellow buffalo check hand towel from THIS set. To balance it out, I went more simple with these favorite clear hobnail goblets, white tray, classic gold flatware, and natural vase. If you have some layers to break it up, you can do anything.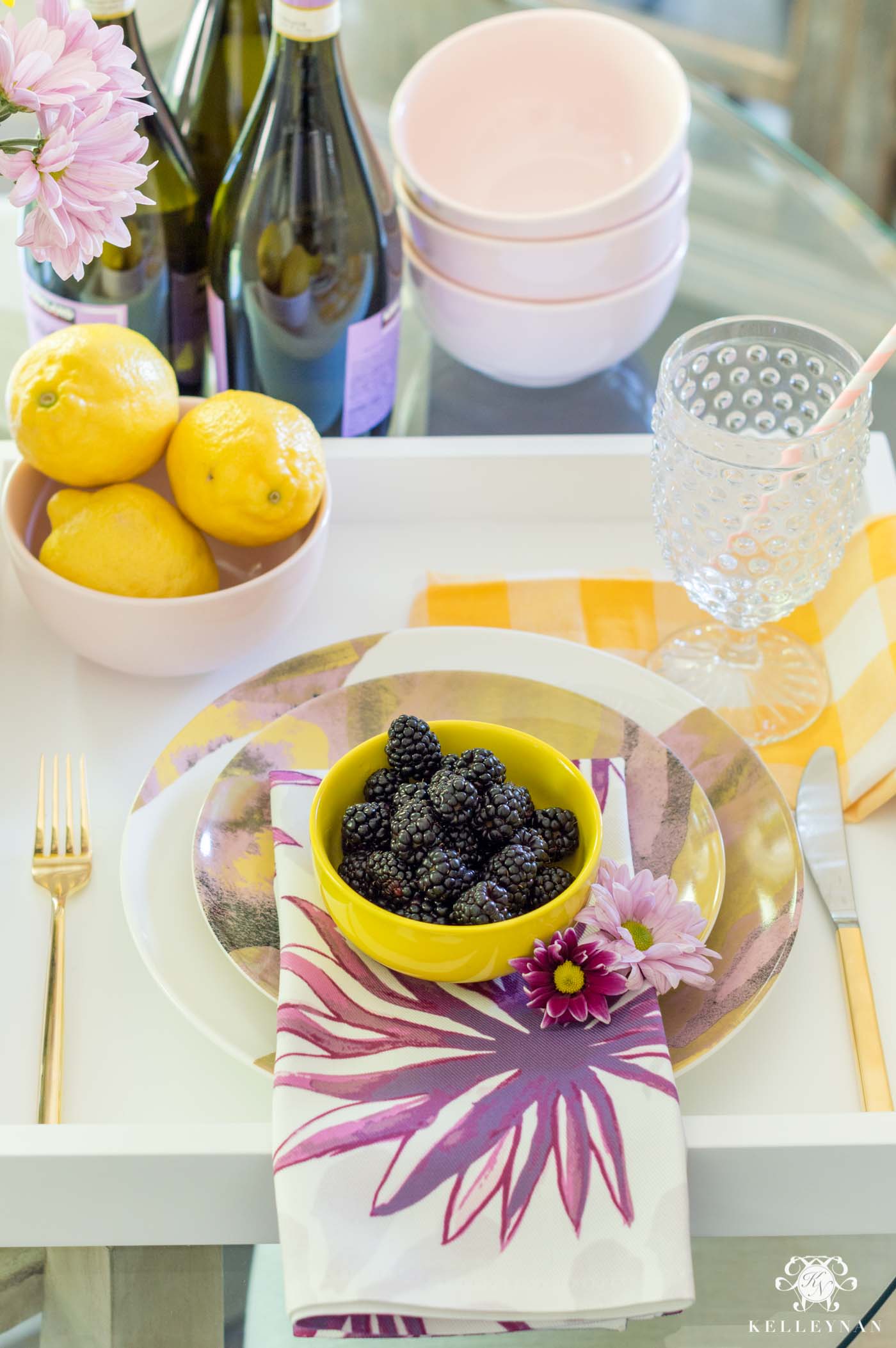 ---
Get the Look

---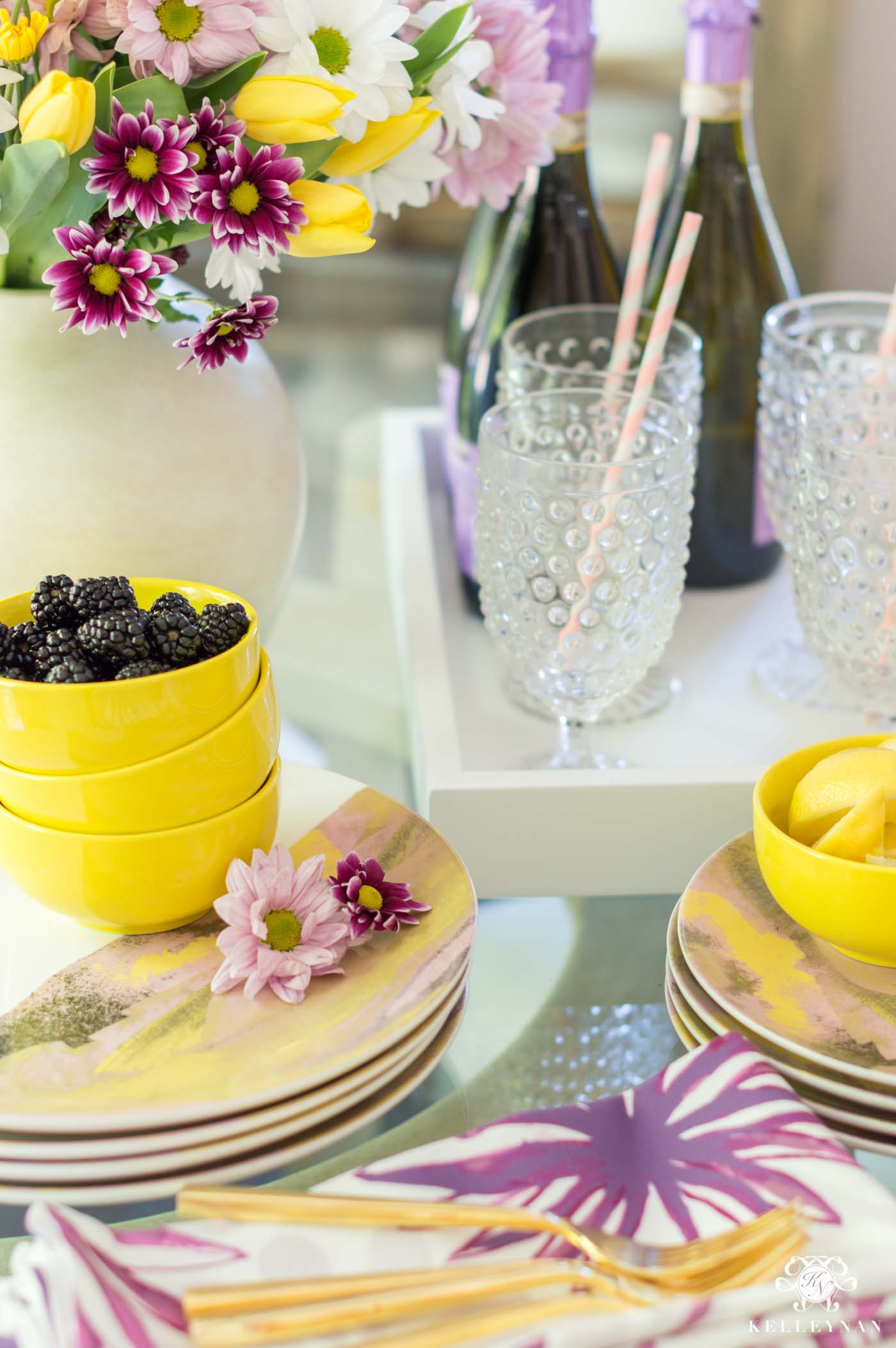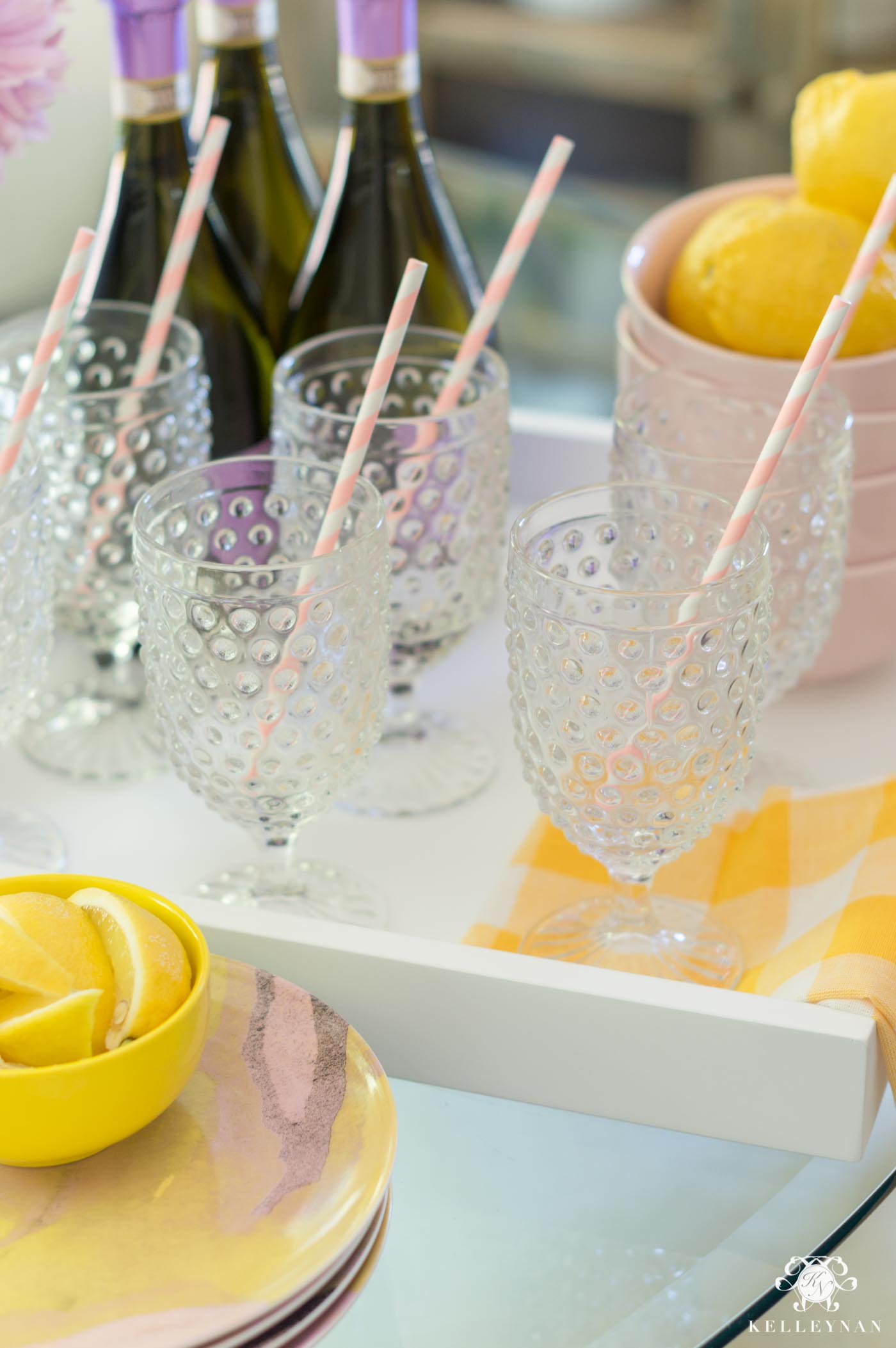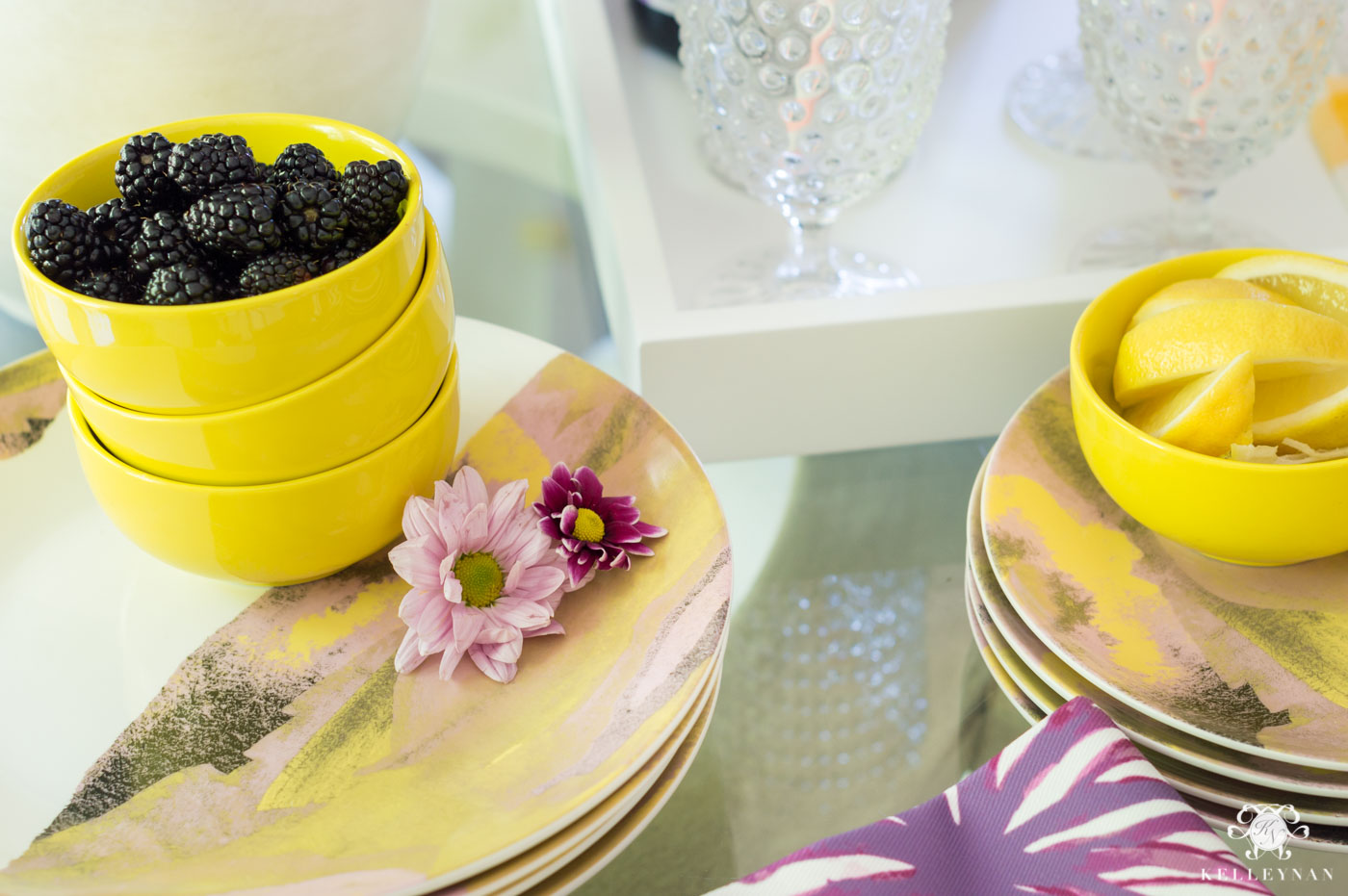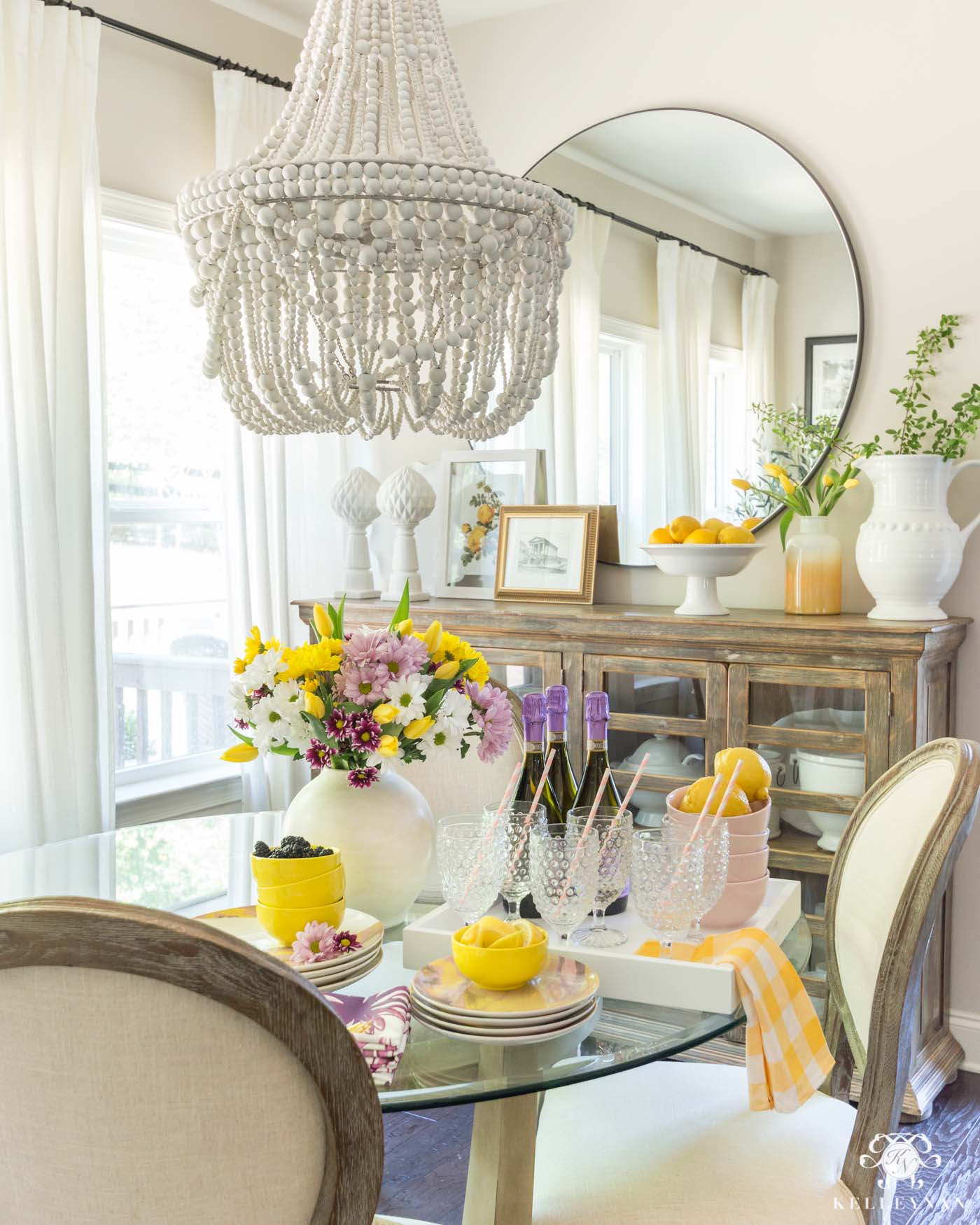 And just like my summer entertaining look, you can can see how each of my bold color tips above can be applied to decor and shelf styling. 1. yellow in nature — check! (lemons & tulips (; 2. color buddy — check! (green); 3. intense color broken up and layered — check! (with white frames, mats, and ceramic).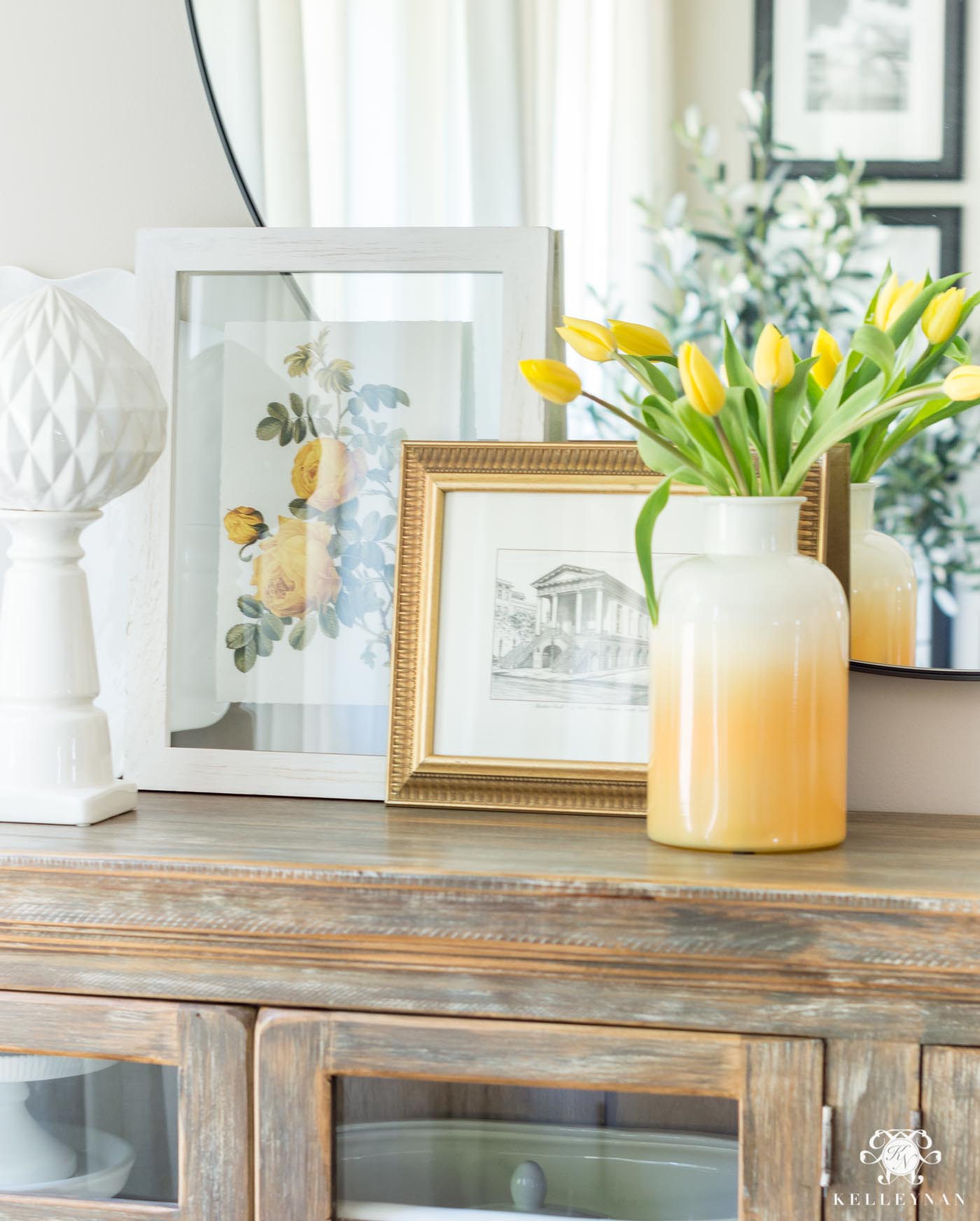 ---
Get the Look

---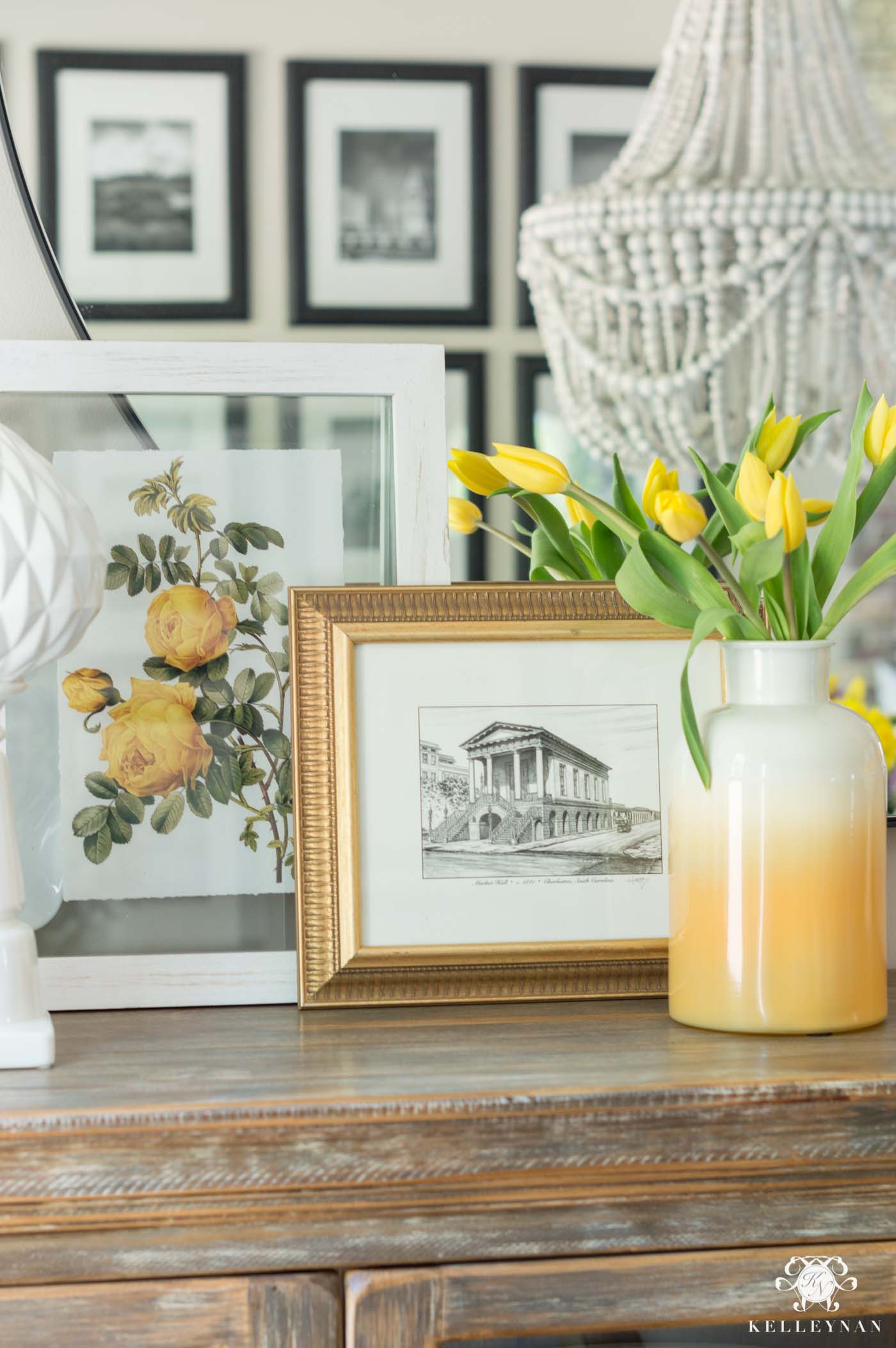 Even though I was drawn to the yellows in the collection (I've been craving bright, happy vibes for summer!), there are several other themes and color stories that can be singled out in the line.
Two More Summer Themes
1. // 2. // 3. // 4. // 5. // 6. // 7. // 8. // 9. // 10. // 11. // 12. // 13. 
Like all Walmart orders, Flower Home orders of $35+ ship free. You can see the full collection HERE — with some really fun pieces, it's more affordable than most bohemian home decor lines you may be used to 😉 And, just like any specific style, my favorite way to incorporate some of the more bohemian, colorful pieces from this collection is to mix them with standards I already have — choose a couple of things; not everything to bring the vibe to the space.
One of my favorites is the set of woven, macrame baskets. It comes with three fabric bins of varying sizes and can "fit" in just about any room, regardless of season or style. They are great "planters" (with a plastic dish inside)… (small shown below)
and can be used in indoor or outdoor living spaces. They make great toy storage, car organizers, or a catchall for shoes in the entry/mudroom and at $70 for the full set, that breaks down to about $23/basket.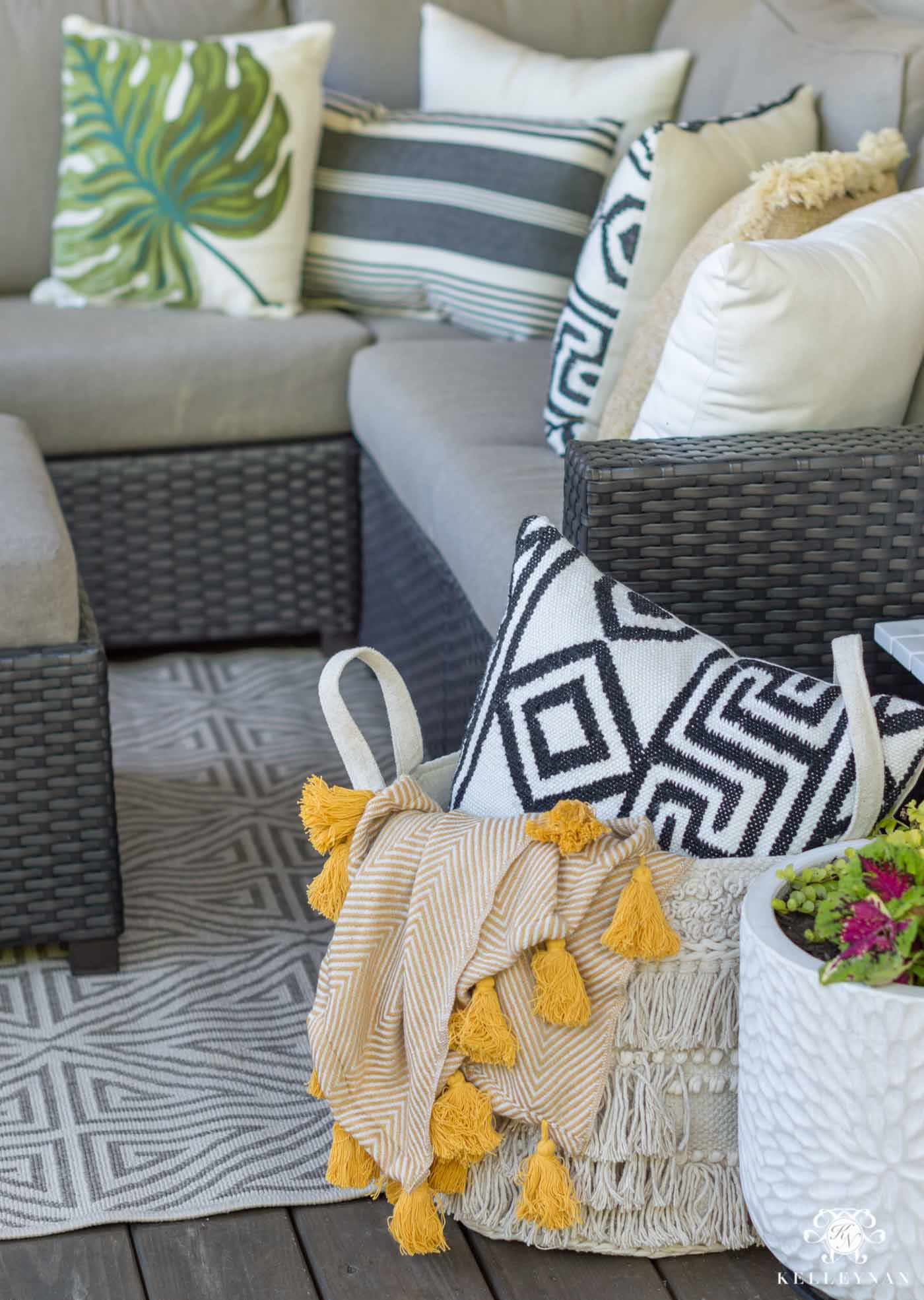 ---
Get the Look

---
Have new summer colors you're craving to bring into your home this summer? Share in the comment section below!
Other Summer Posts You May Be Interested In
SHOP THE POST & COLLECTION FAVS