Over the past several months, I've been working through a checklist of home to-dos; some are as simple as a quick maintenance repair, others are day-long improvements, and others are full blown makeover projects. It's been totally random over here and because of that, I haven't been great at sharing many updates. I also get frequent questions about how XX project is going or if I've finished YZ yet. Some, I'm working through slowly; some, I finished but forgot to share; and others, I haven't even started haha. So, today, I wanted to take inventory of a bunch of randomness and give a full rundown.
*Posts on KelleyNan.com may contain affiliate links. Click HERE for full disclosure*
As most of you  know, the main priority consuming the majority of our lives is preparing for a baby and everything involved (from the adoption stuff to the gear to the nursery). You can catch the nursery reveal — the project I've been most invested in over the past six months — HERE. I think I even shared that I totally surprised myself in how I've 100% gone off the deep end when it comes to all the baby boutiques. These days, it's rare if I don't place an order of some sort before I head to bed; mail days are my favorite now and I should probably be a little more ashamed than I am haha. I work to keep our laundry basket empty for the most part and try to stay caught up on house chores in case we have to head out of town suddenly. On a totally different note, Game of Thrones is back and I'm basically living for Sunday nights. Y'all – this past Sunday! ARE YOU KIDDING ME?! As of yesterday evening, Dave and I actually started the series over for the third time; it's crazy what new things you pick up on each time. I'm also heading down to lower Alabama to spend the weekend with my mom (#muchneeded).
The dogs need to be groomed and our groomer is booked until late May (awesome :/) but I have to mention. I have been on the quest for an indestructible dog bed that they will love and after years of zero success, we've finally found it. The Kirkland dog beds at Costco aren't the cutest but they have become our saving grace. We were spending hundreds on all kinds of beds — even those that were supposed to be indestructible — just to be disappointed each time. If you have the same problem, TRY THE ROUND KIRKLAND BRAND ONE at Costco!
Moving right along, let's go ahead and get into the projects.
Update & Status on the Powder Bath
After sharing four potential powder room designs (HERE), the project was put on hold before it was ever started when I ended up needing to focus on the kitchen. We had picture frame molding installed and have lived without a mirror in there for about six months. It looks like the beginning stages of a construction project. I knew that when I finally ordered the vanity, I would have to actually DO the project and I wasn't ready to commit to the time and $$ it would take just yet. But then, the WayDay sale happened and I couldn't pass up the price of the vanity; I went ahead and ordered it. It's actually still on sale for a great price HERE. All those orders and projects I mentioned have turned our entry and front rooms into a shipping/receiving station of sorts. Here's a peek (just imagine this times 7).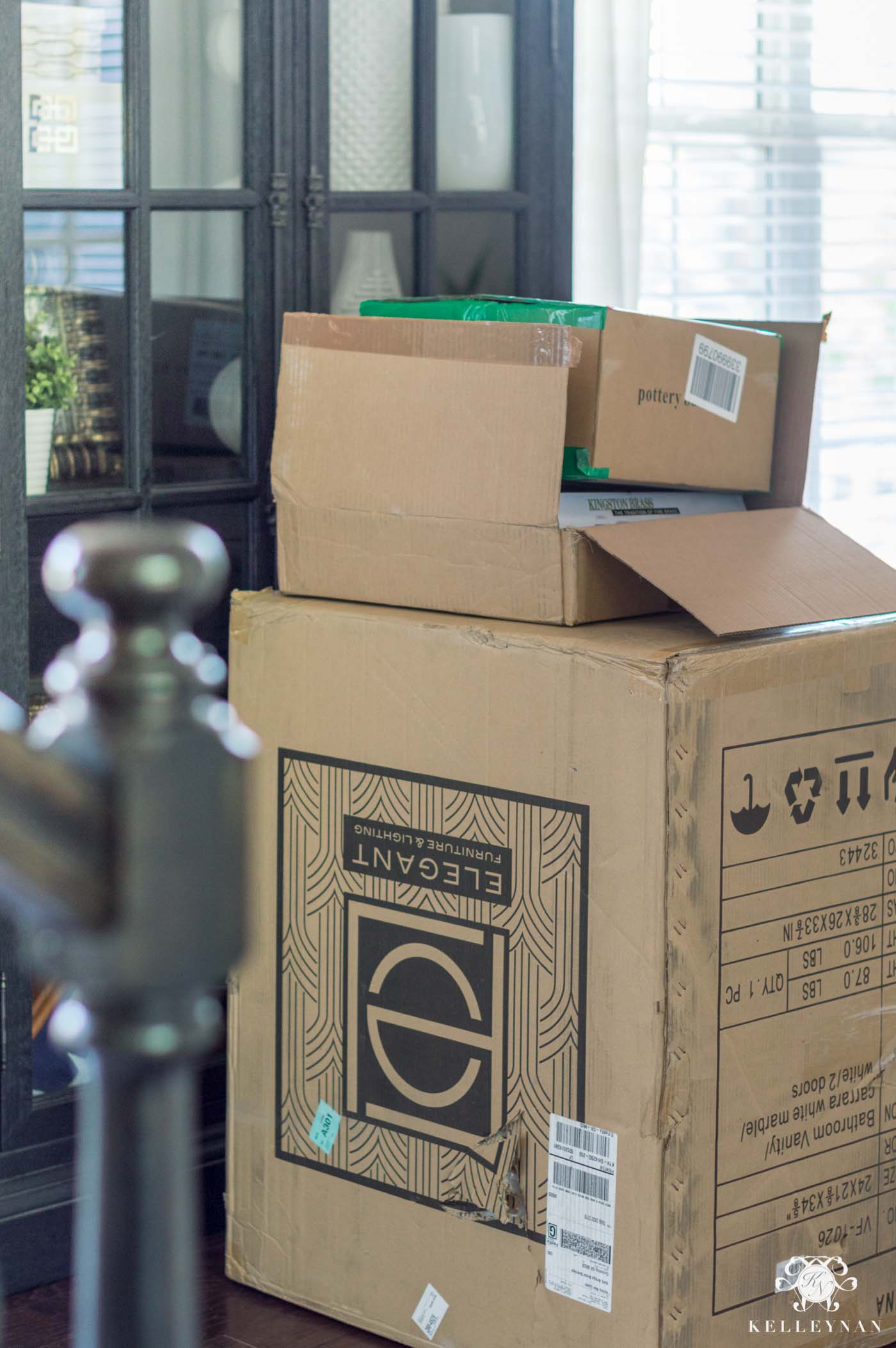 We haven't opened the vanity just yet so I can't speak to what it looks like in person but here is a stock image of it.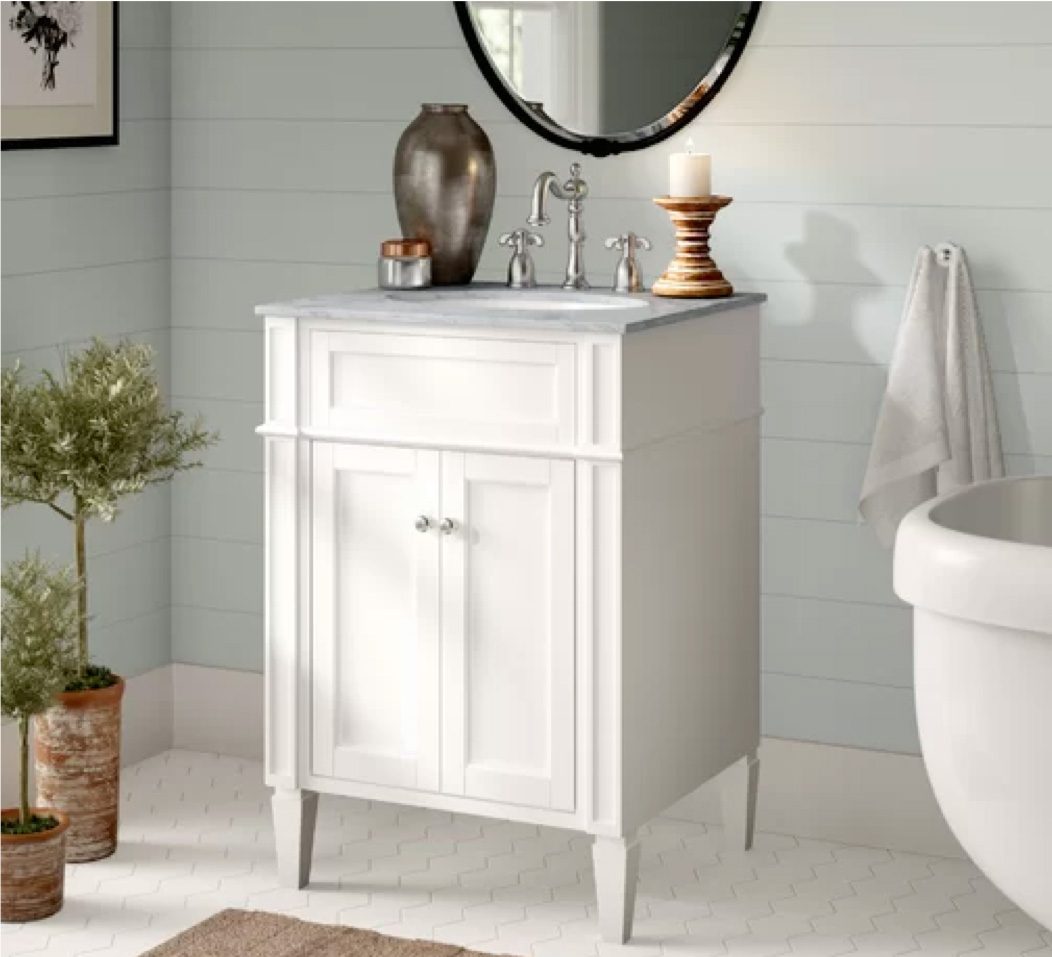 This is the faucet set I also ordered on WayDay but I believe the price is the same today as what it was when I placed my order. It has the look I wanted at a good price point and tons of positive reviews.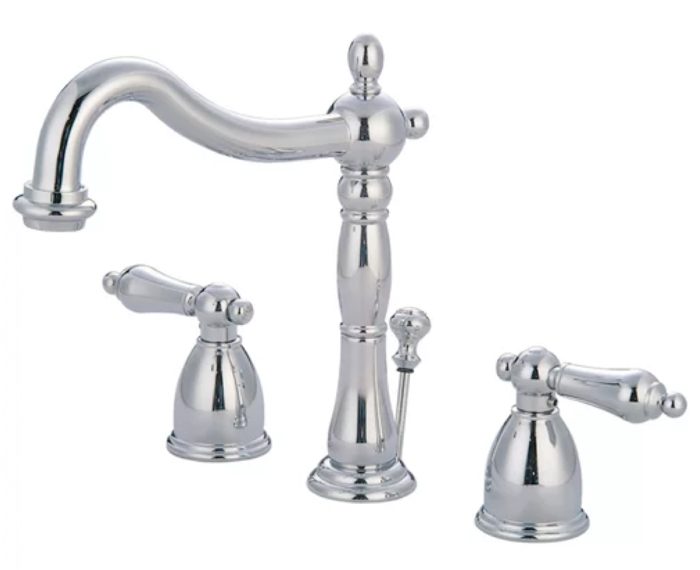 Widespread Faucet (mine is chrome finish)
My plan is to order THESE pulls to switch out on the cabinet doors to help marry several of the styles and finishes. I think they are so pretty!
I actually ordered THIS mirror a while ago and it's been sitting in the box ever since. I just opened it this past week and am all about it. It also comes in a silver finish 😉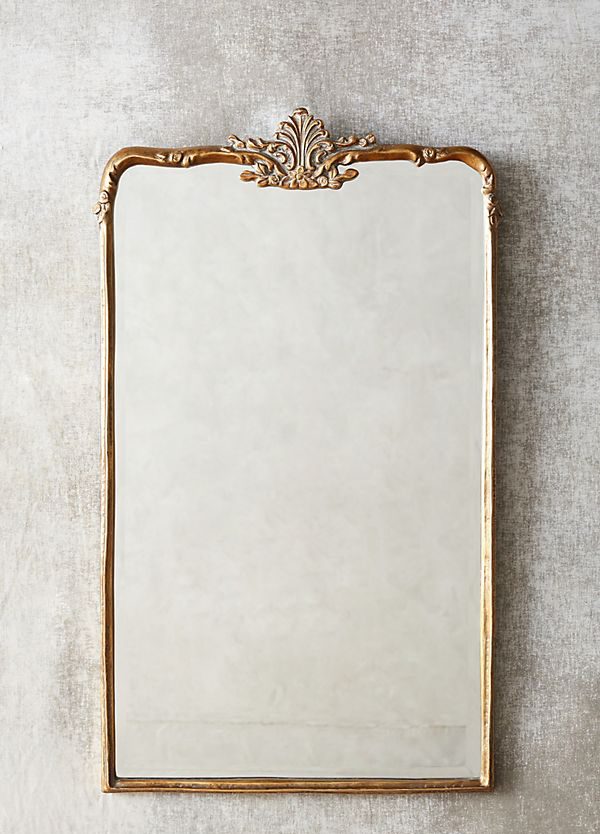 I mulled over which light fixture I wanted to do for a LONG TIME. Ideally, I would have loved sconces flanking the mirror but with our layout and limited wall space, it would have been too difficult. I ended up splurging on THIS pretty (also comes in several finishes).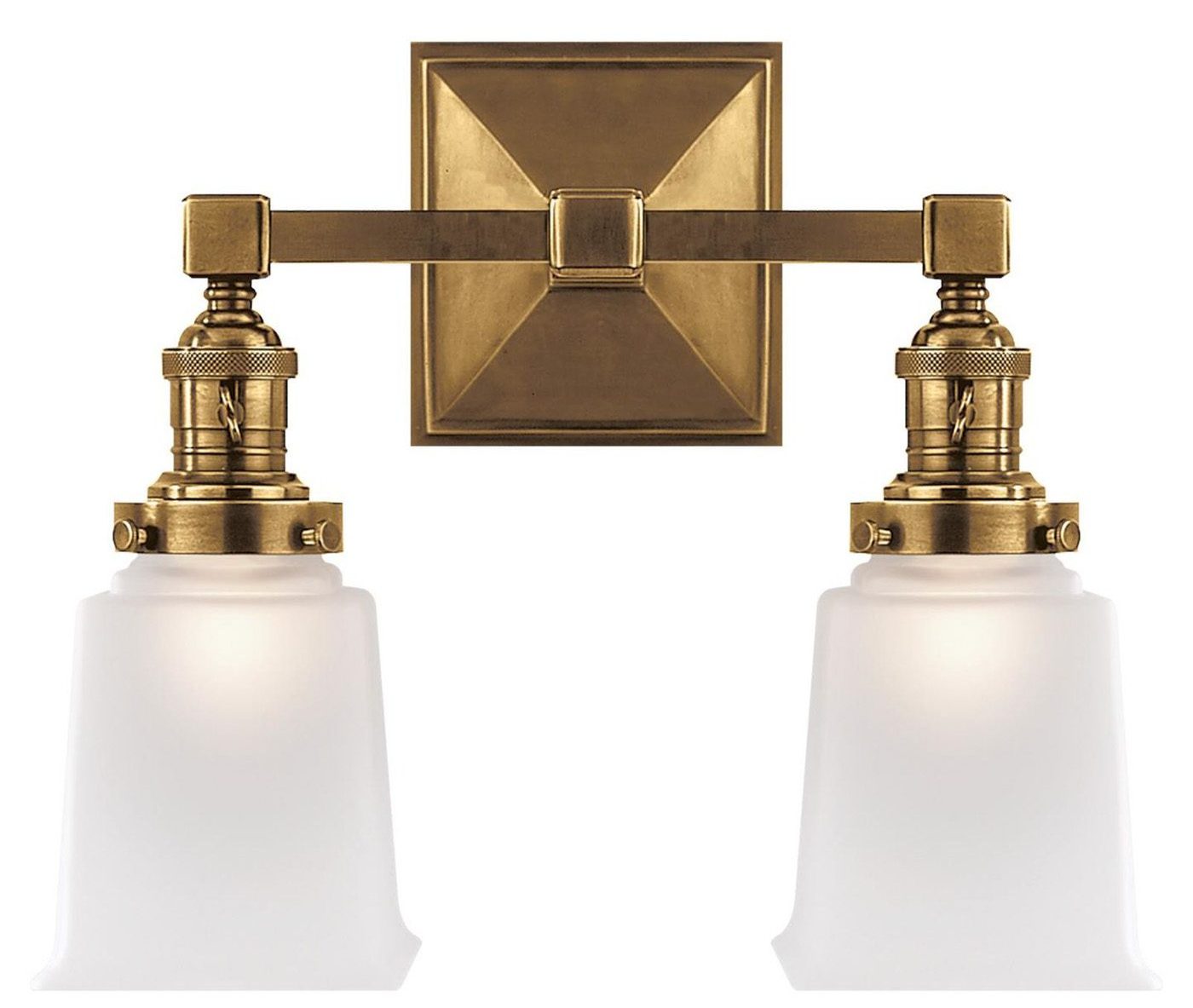 Visual Comfort Vanity Double Sconce
I just had a contractor out to give a quote for installation, am waiting to hear from my painter, and still need to pick out wallpaper and hire someone for that job. I'll be looking at window treatments and options soon too, and then will focus down on some of the smaller details.
New Light Fixture Additions
I've been on a quest to replace lights in my house for years and there are some that have been made (even toward the end of last year!) that I have yet to share. This one replaced a "boob light" on the main floor, between the kitchen and powder room, in front of the garage door. It was another splurge this past November but has to be one of my top three favorite fixtures in the house now. It also comes in several finishes and shapes.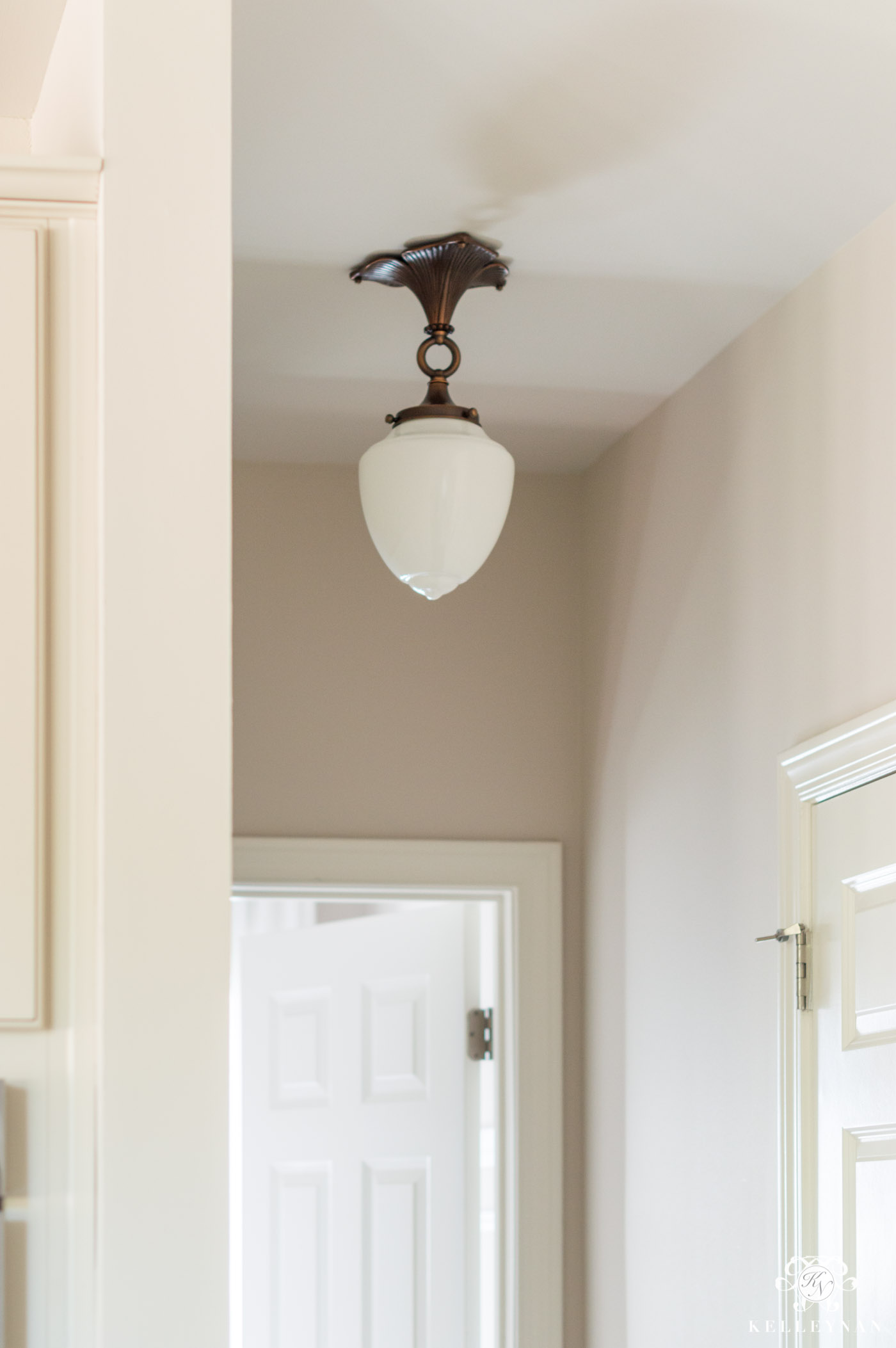 Wildwood Semi-Flushmount (mine is Antique Copper finish)
The catwalk finally got THREE new flushmounts, too! I like the look of these but they actually don't make as big of a difference as I had expected. I ordered when they were on sale so if you like 'em, I would definitely wait as these DO have promotions fairly often.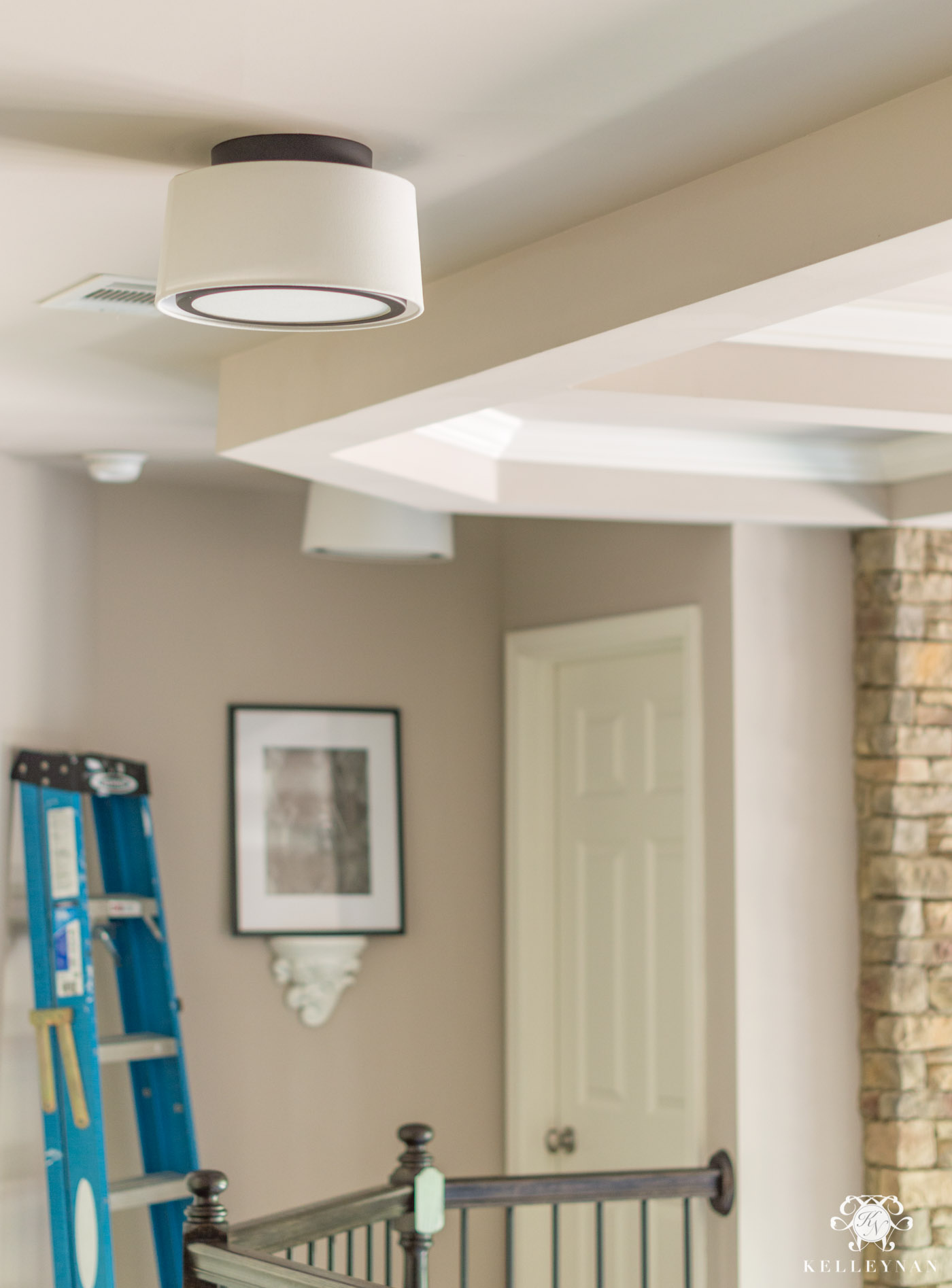 Cedar & Moss Conifer Flush Mount (mine is 13″ in oil rubbed bronze)
While I'm gone this coming weekend, Dave will be getting this simple flush mount installed in the laundry room (on sale right now for a DEAL at $88)…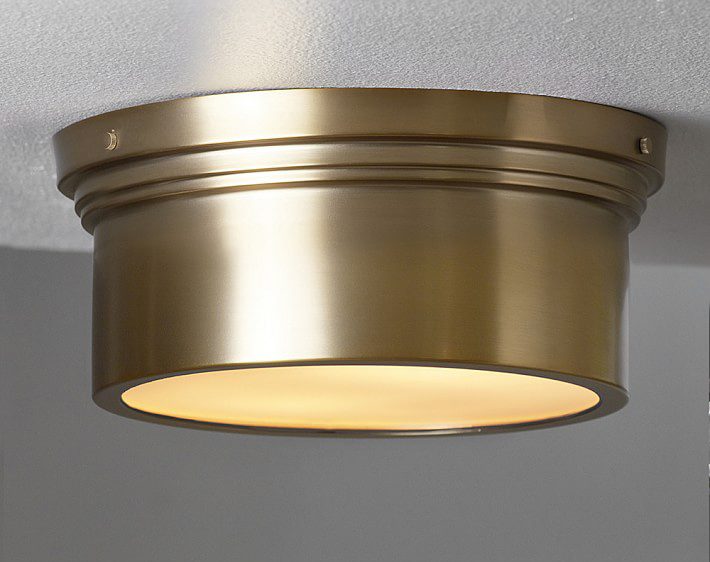 And one of these installed in our dim closet. I actually ordered two of the "build-your-own" fixtures and we already  installed one in the nursery closet.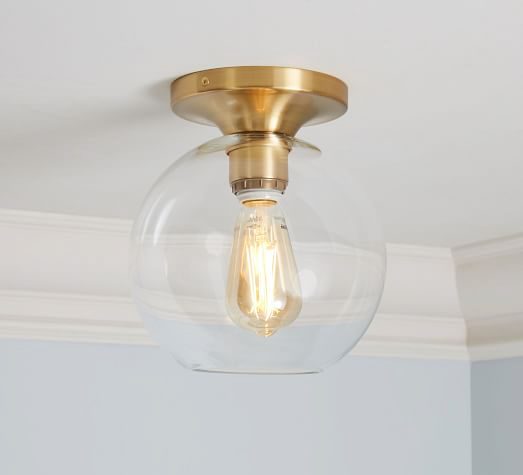 Build Your Own Sculptural Flush Mount (I ordered the clear medium, globe, with oil rubbed bronze base for the master closet and clear small pebble with brass bass for nursery closet)
I *think* one of the last major lighting changes I am looking to make is in the great room but as I mentioned before, because ceilings are SO high, it will require me deciding it's the right time to commit to hiring someone(s) to likely bring in a scaffold and do the whole deal. I also have zero clue what I want to replace the current fan with so… we're hanging tight on that one for now.
OUTDOOR PROJECTS
We've spent the past couple weekends outdoors, working to get the house, yard, and lounge areas set. We pressure washed (and kind of messed up) the deck, am waiting on a quote to pressure wash the full house, and the furniture and cushions have been given a nice "bath". It's been three years since we've really done anything different on the deck so I did make a few switches — like a new rug, and few pillow additions, and this new, cute chair.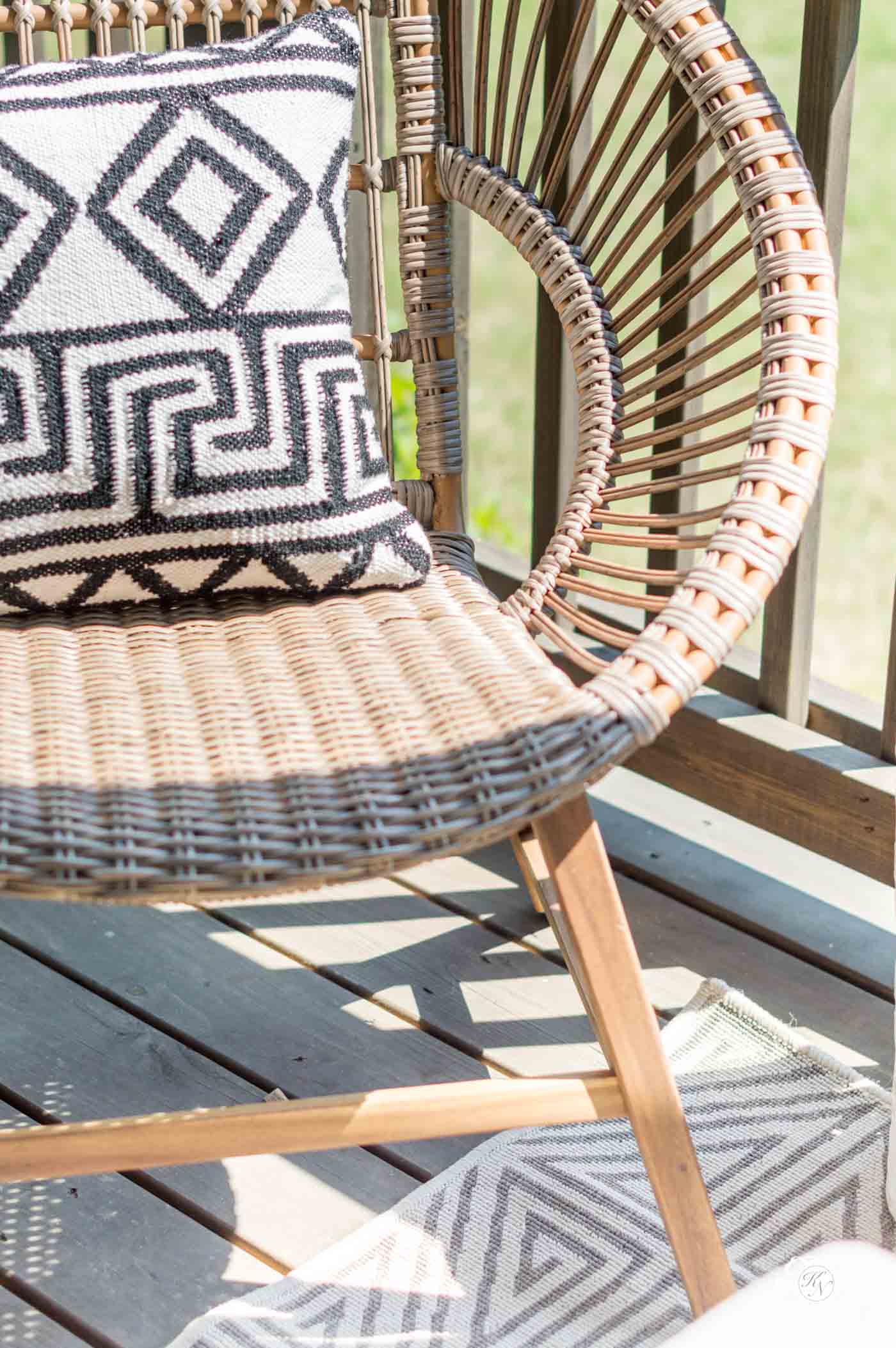 Pillow // Chair // Outdoor Rug
Another home item on Costco trial for us is this 10′ Sunbrella tilt umbrella. Our outdoor furniture all has Sunbrella and the quality is phenomenal — we have been thrilled with it since we purchased the first table five years ago (our sectional is also from Costco). Our outdoor umbrellas have been struggling to even make it a year so I'm hoping that this one will do us right. It isn't as pretty as something scalloped with trim/patterned like I would love but I'm confident in the longevity and the price was awesome. Do any of you have the big Costco Sunbrella outdoor umbrellas?? Also, don't mind this in-progress phone snap 😉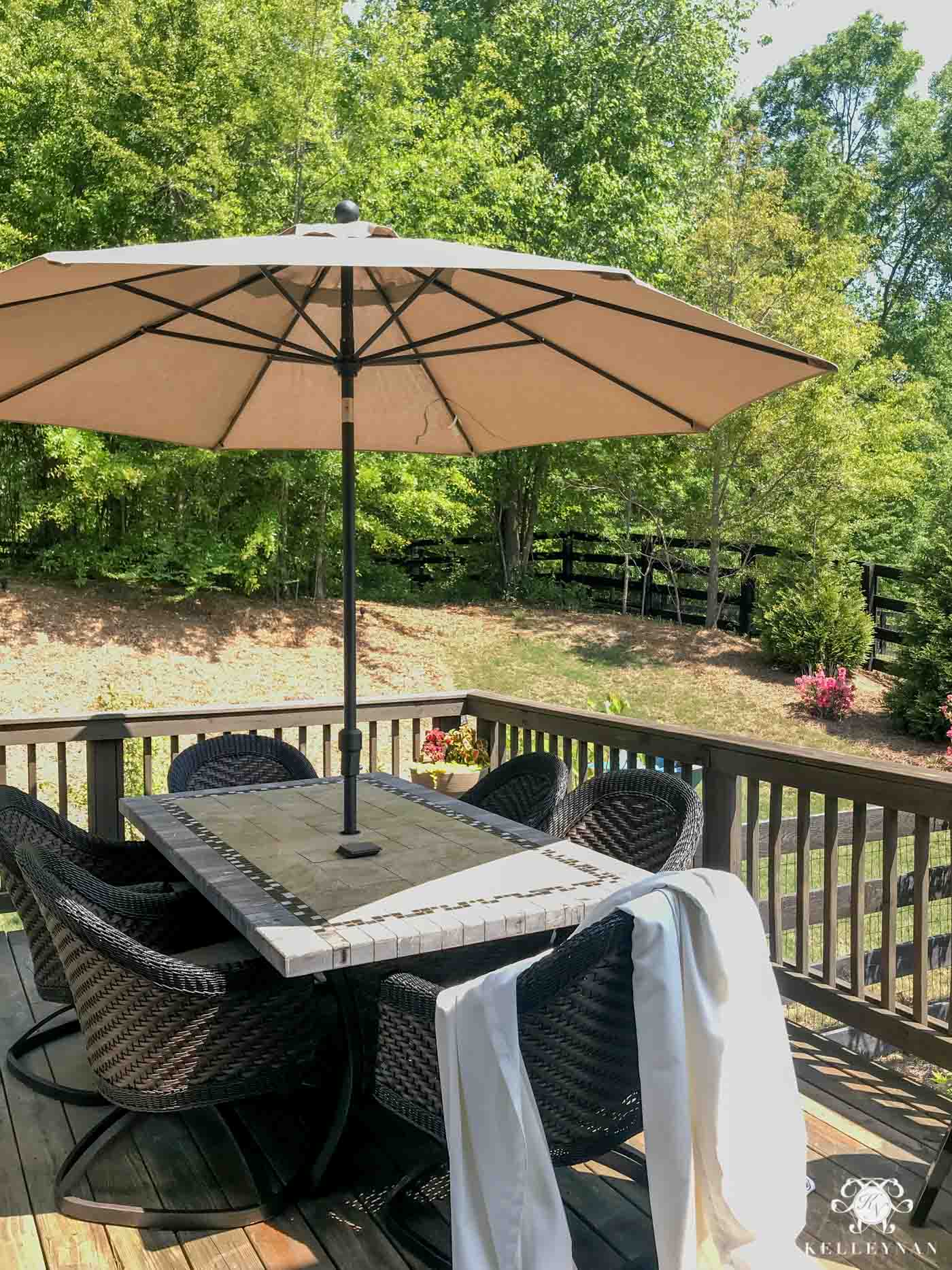 We shopped our fav nursery (Scottsdale Farms in Milton for you locals) for new potted flowers, a new batch of shrubs and two trees — we even did a hydrangea form tree which I'm excited about. The outdoor curtains have been washed and are ready for the year, too.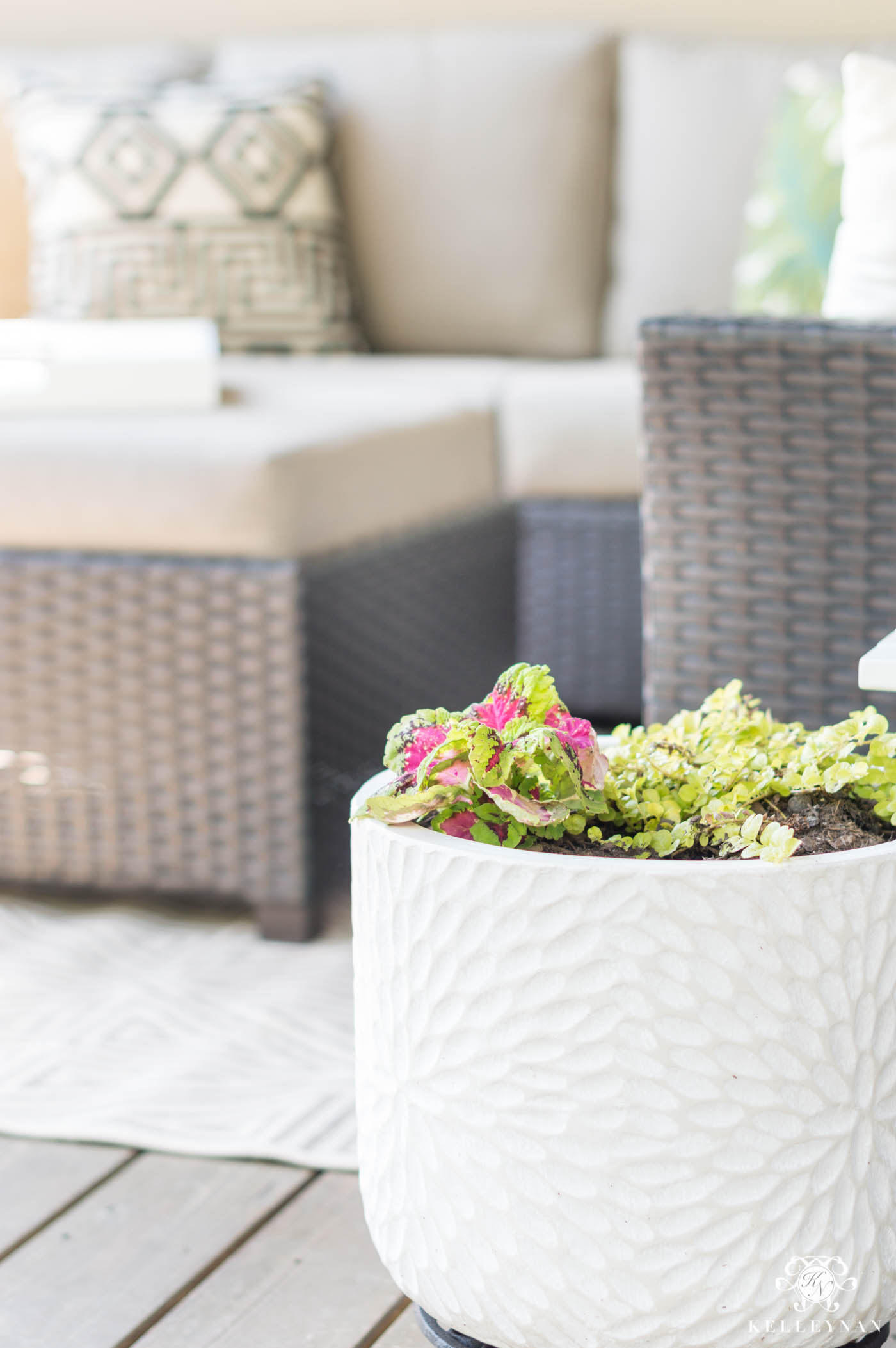 Planter (mine is the small)
My front porch is still looking a little sad, but I can explain! We set up the annual ferns but with our weird weather, they haven't really started out too hot. I ordered this cute front door mat (it runs on the smaller side for our door so I ordered a small outdoor rug to layer underneath) but I haven't set them outside just yet because I want them to be fresh when the ferns really start doing well.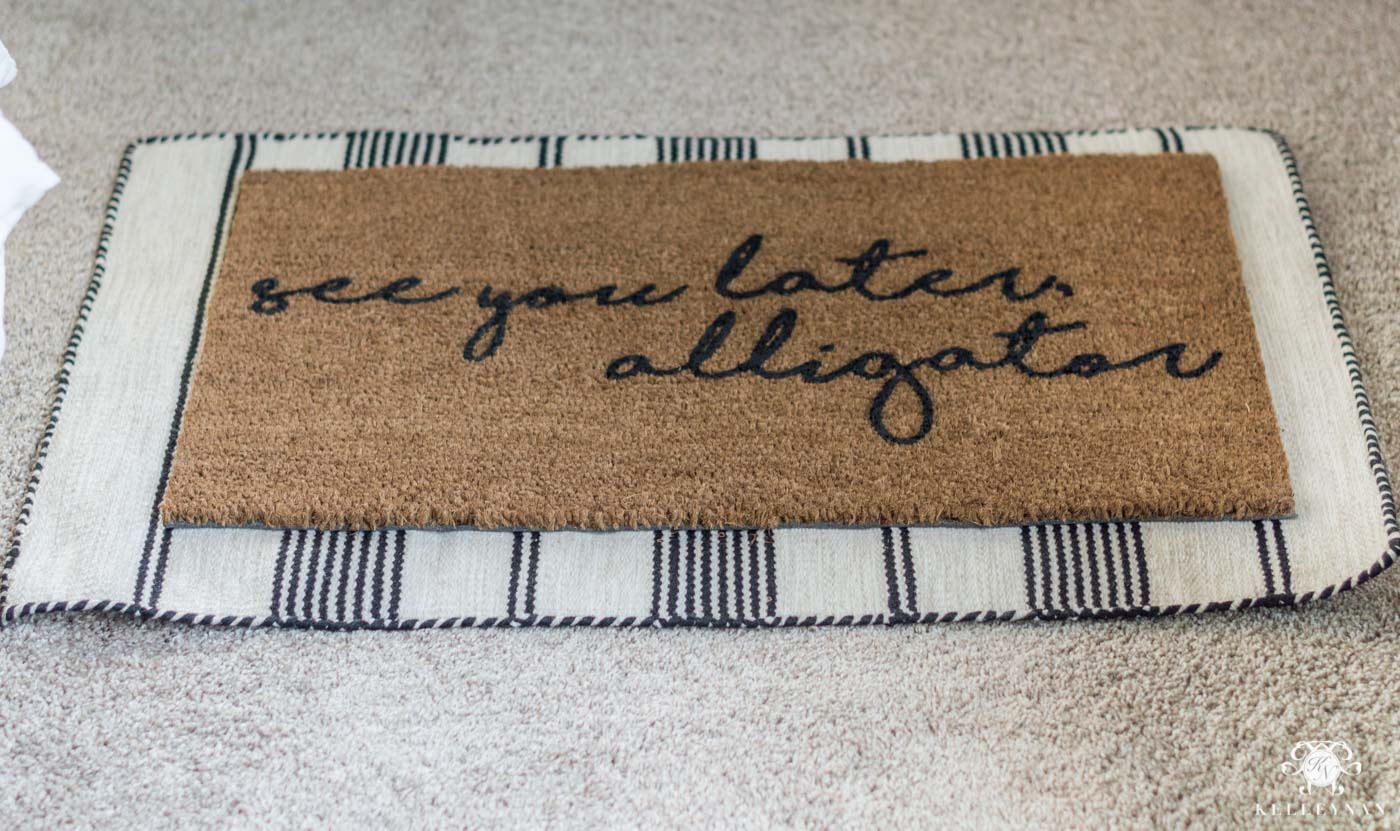 Striped Indoor/Outdoor Rug (mine is  2'x3′) // Doormat 
OTHER  RECENT KEY PURCHASES
First of all, I just ordered THREE MORE of these gauze maxi dresses that I'm addicted to (I think I now have 6?). For under $30, these have become my warm weather uniform the past few seasons.
Here's the affordable dining room rug I just switched out in the dining room; I absolutely love it in person and for an option that won't break the bank (we are really rough on our rugs right now), I couldn't be more pleased.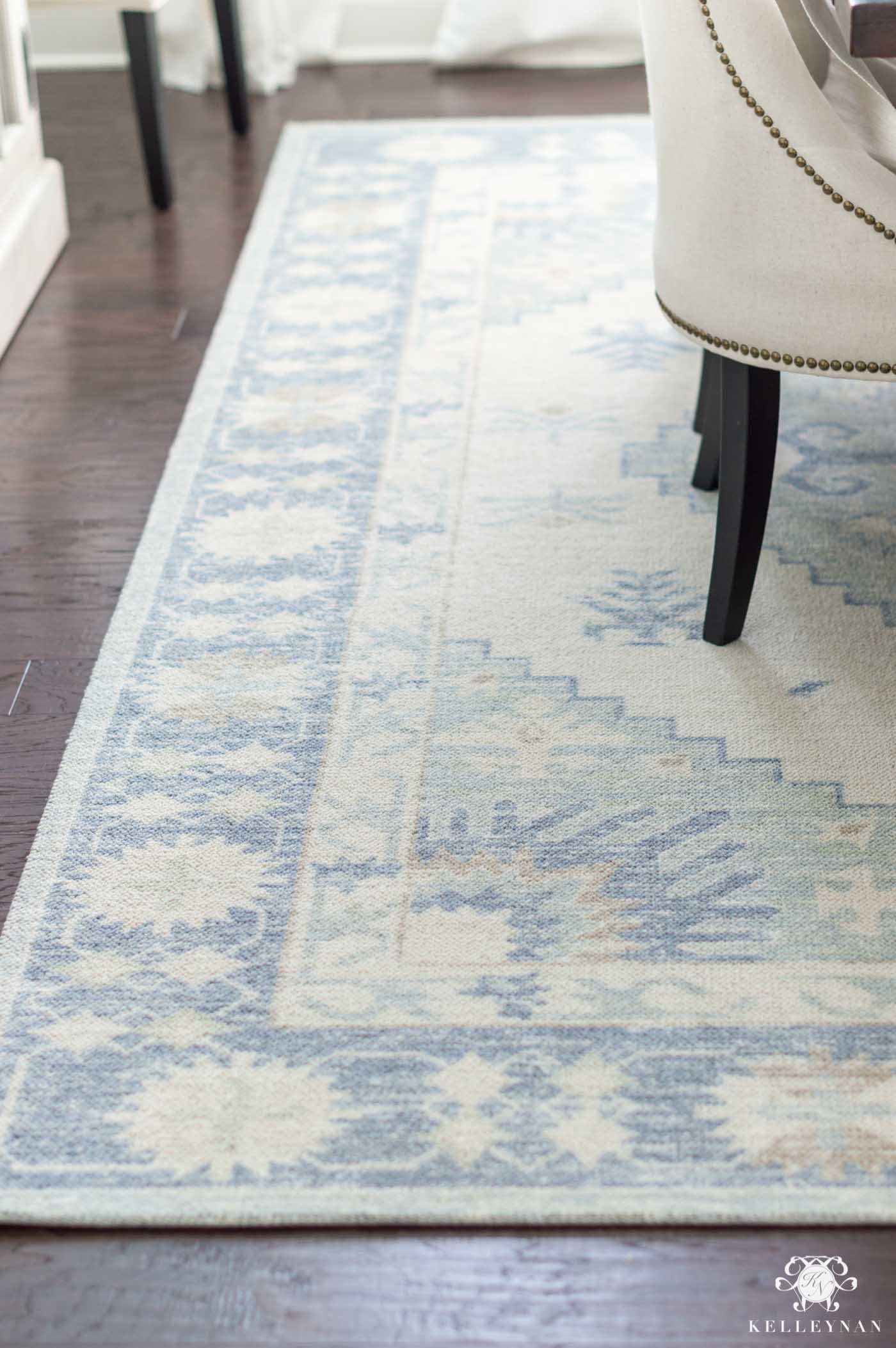 I've also been on a really big coffee table book kick lately and with spring here, I'm especially loving all the prettiest floral pages I can get my hands on. This one is my latest and because I feel we have a special connection and memories with New York, I had to get it. The pages are stunning and I believe I paid around $13 for it. It's great closed, stacked…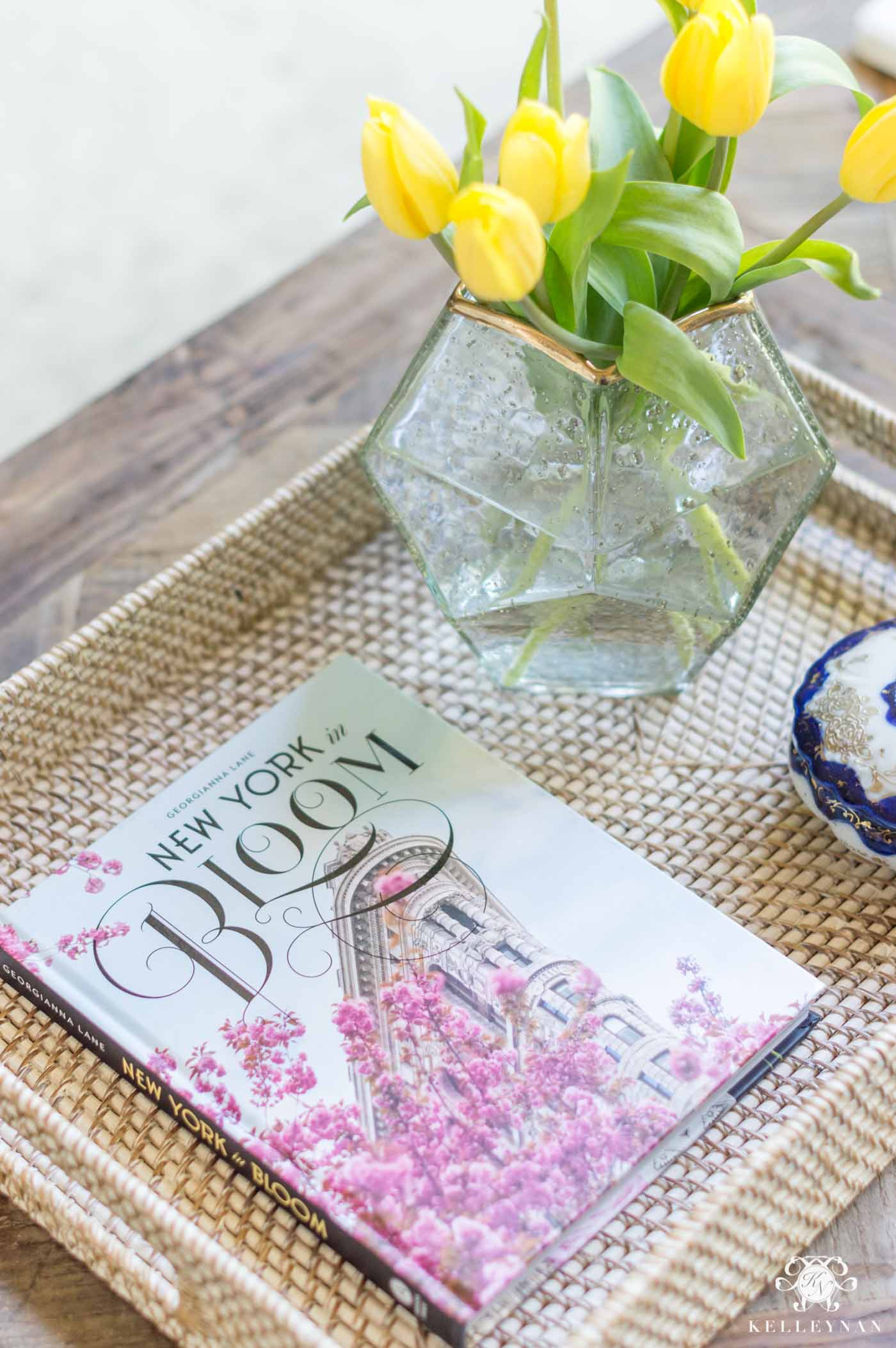 … or open like this one. I've literally been alternating spreads and leaving THIS BOOK open for the past few months. I try to coordinate the pages and colors with whatever floral arrangement I have on the coffee table at the same time.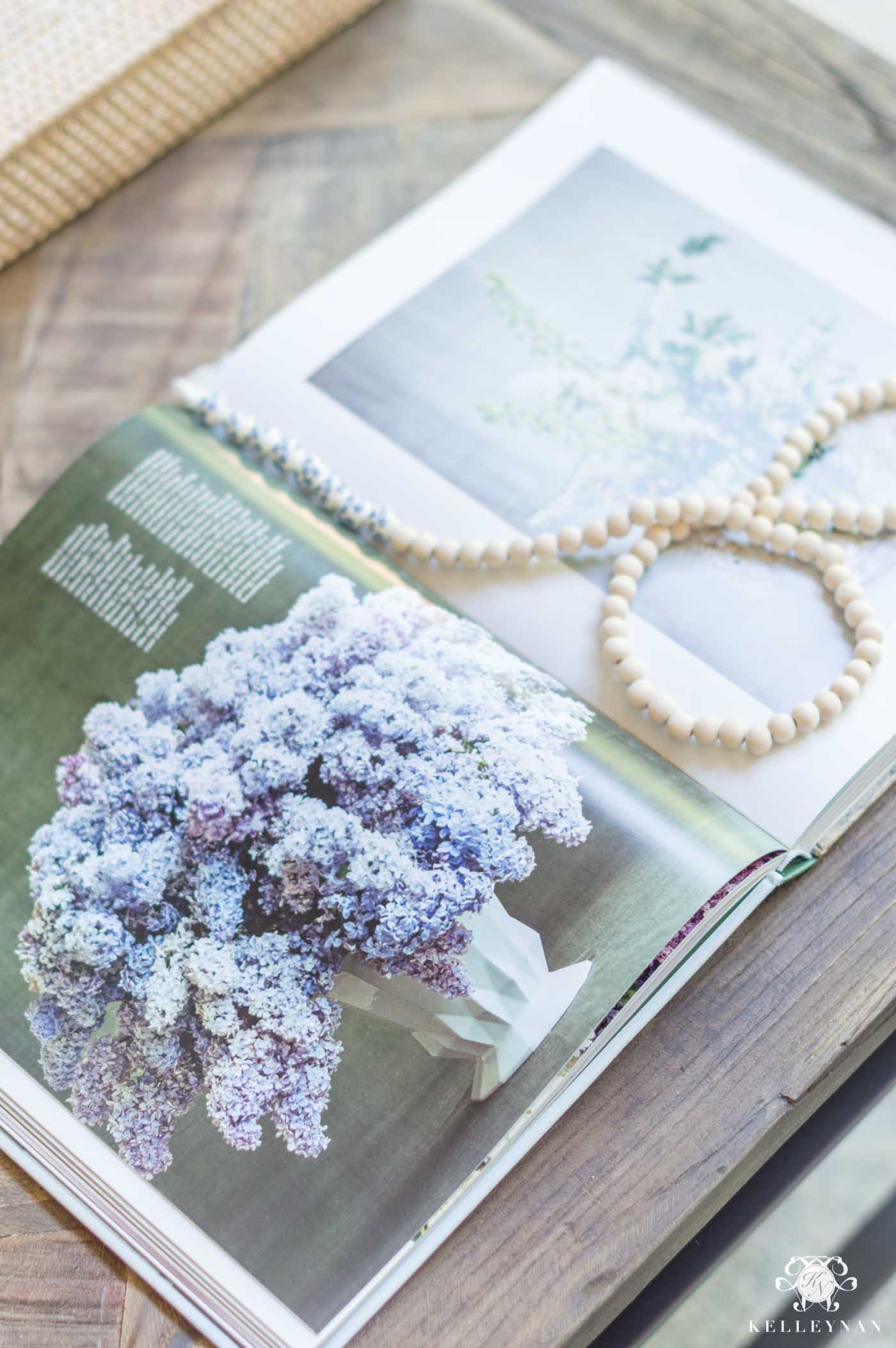 ---
Scroll & Tap to Shop Favorite Coffee Table Books

---
ORGANIZATION PROJECTS IN PROGRESS
Ok, I'm REALLY pumped about some of the organization projects I'm working on. I've actually already installed the bulk of the solutions but am fine tuning so they aren't ready to share (they likely will be in mid-late May!). The first project that I knew would need to be tackled was the nursery closet. With a single bar and short baby clothes, there is SO MUCH wasted space. That wasn't gonna work. This is where I started; before I settled on a solution, I painted and upgraded the light fixture, too 😉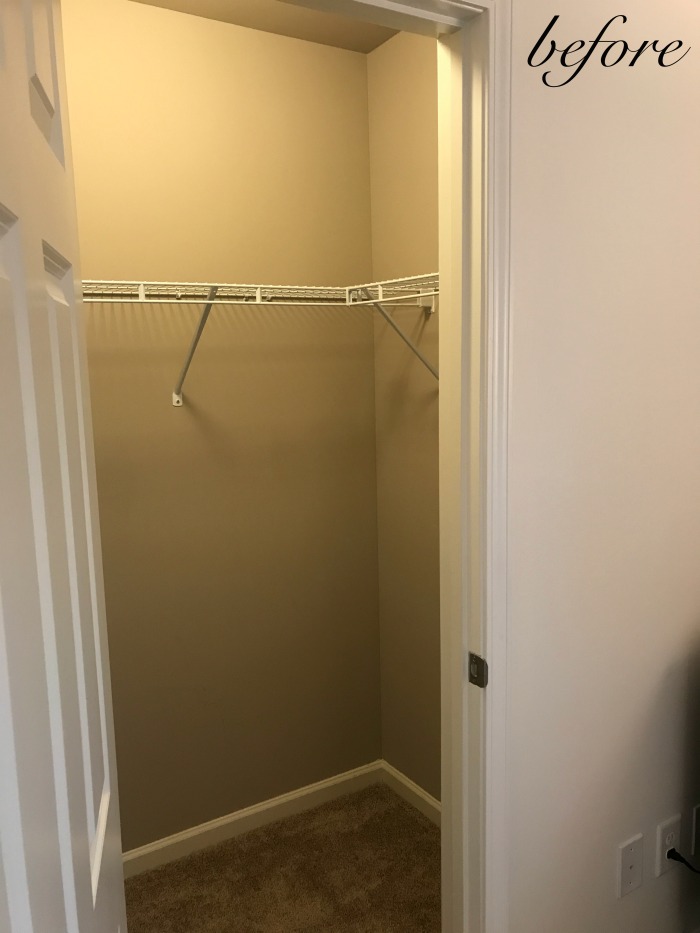 And while I was on that journey, I went ahead and decided to work on a space I'm asked about frequently, but honestly thought I'd never share. My pass-through laundry room. As a caveat, this one won't be some crazy, viral Pinterest special in terms of aesthetic BUT, in terms of functionality, I think the solutions I've brought in has made it work the best way it can for us. As always, remember we are friends here and this is a no-judgement zone haha…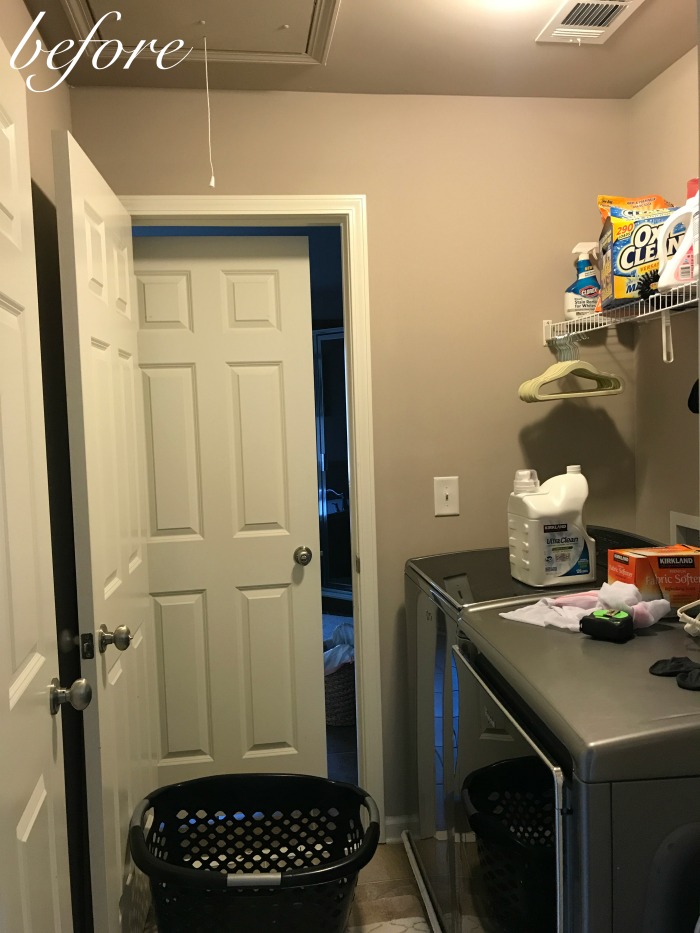 Well, I guess that sums up my random brain dump of "stuff" — at least for today 😉 One more order of business — I haven't had time to address everyone individually who has sent such incredibly kind thoughts, words, and prayers our way but please know how much we appreciate them and every single one of you! Have questions, thoughts, or like/don't like this kind of random-style post? Let me know in the comment section below. And, be sure to subscribe to my emails at the bottom of this post to catch all that I have coming up 😉