Over the last few months, an increasing number of readers have emailed and messaged me inquiring about the camera I use. I am super flattered but I am certainly no professional!! Most of what I have learned has come as a result of practicing, spinning knobs, and researching. Today, I'm sharing the camera equipment I use for my blog; I won't go into detail on settings but I will give an overview of what each thing "does". Having zero prior experience on a DSLR, this has been an excellent, easy-to-learn camera.
THE CAMERA
If you've asked around or have started the research/buying process, you probably know your camera will likely come down to Canon vs. Nikon. After reading, asking, and digging into as much information as I could find, I settled on a Nikon D series. While my model is two generations behind (a D3200), here is my camera in its latest model.
Nikon D3400 w/ AF-P DX NIKKOR 18-55mm f/3.5-5.6G
The generation just prior to the latest model (the D3300) is around $50 less expensive (HERE). The kit lens that comes with it is still the lens I use for full room shots. Actually, until several months ago, I didn't use any other lens. It does zoom so if you are just starting to get your feet wet and find your way around the camera, this lens is a good versatile lens. Here are some shots from my standard 18-55mm kit lens.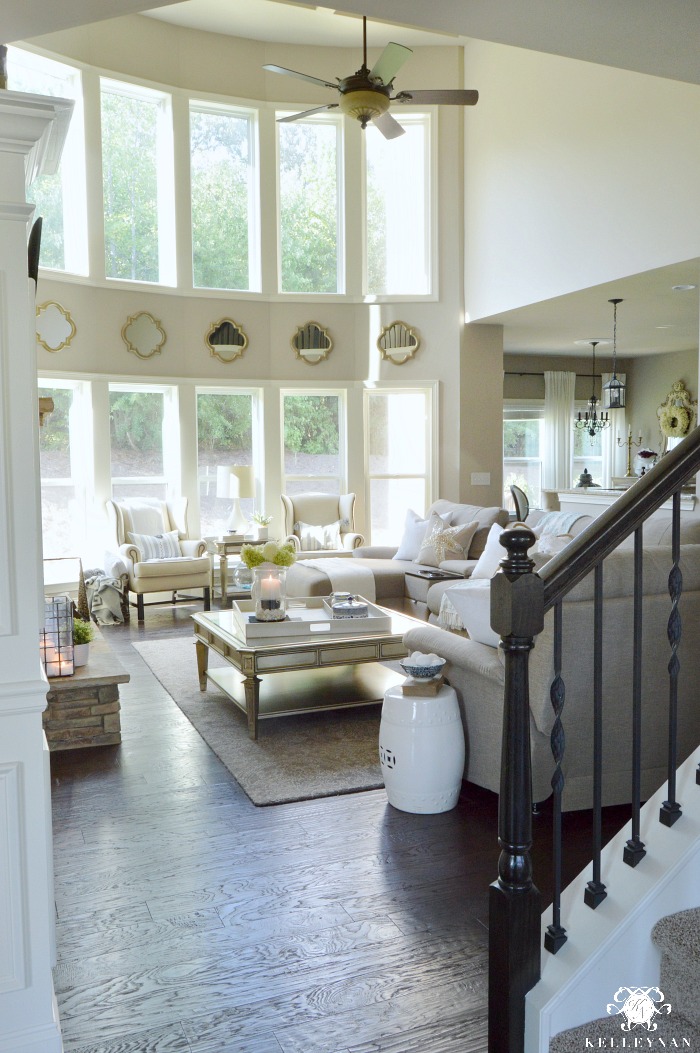 First appeared in my Summer Home Tour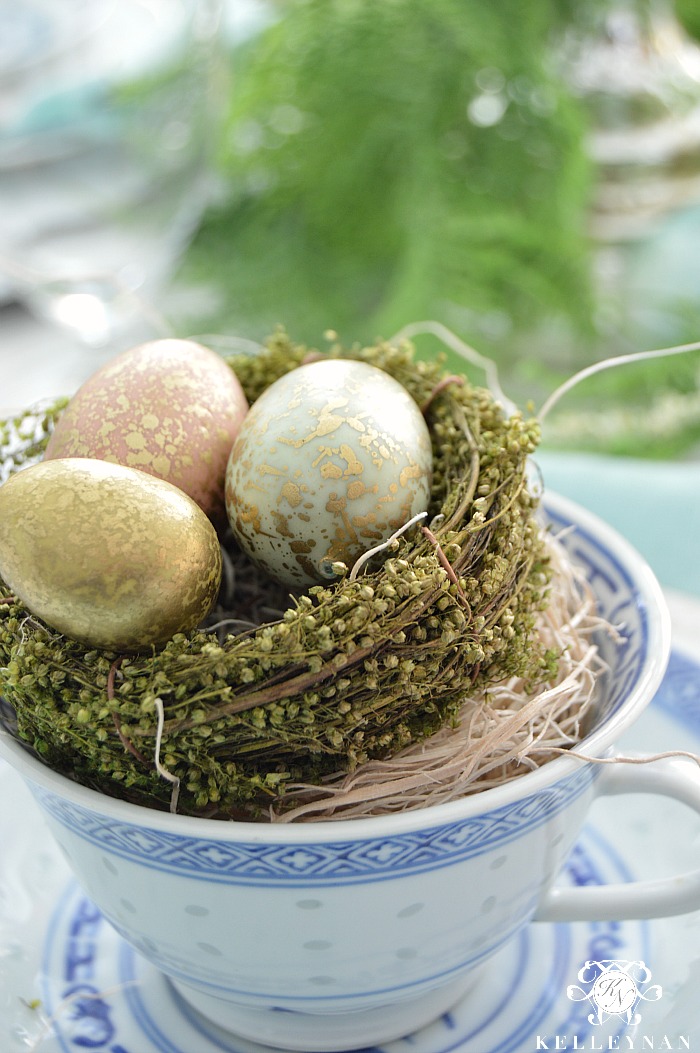 First appeared in my 2016 Easter Table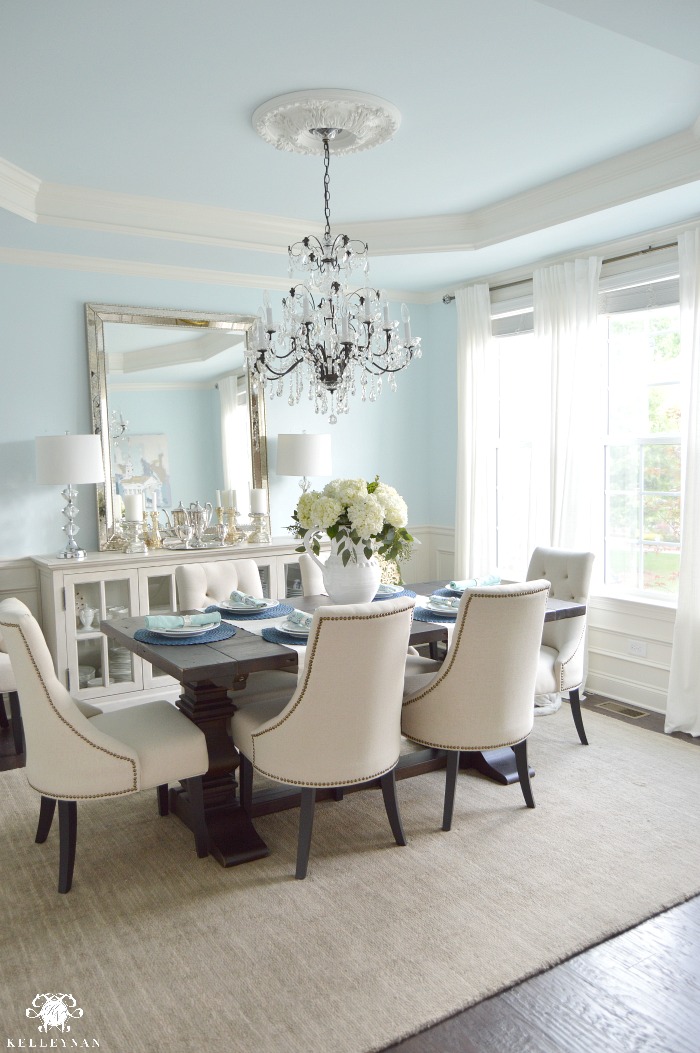 First appeared in my Dining Room Revamp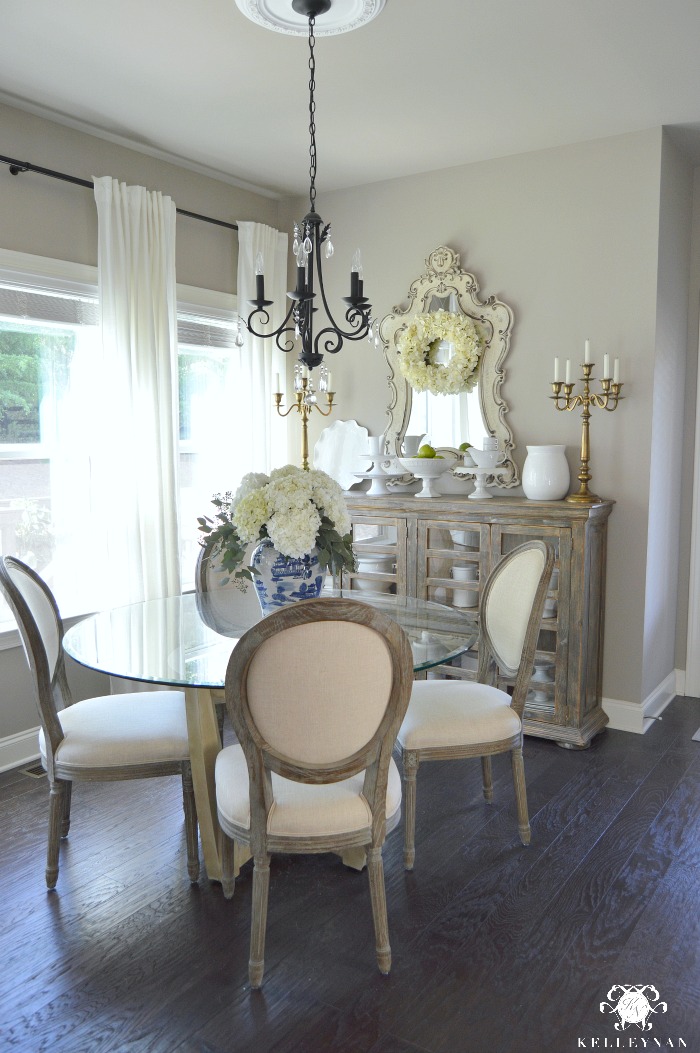 First appeared in my Summer Home Tour
THE LENSES
My first and favorite lens I purchased beyond the kit lens was a 50mm 1.4 prime lens. ("Prime" means it is a fixed depth and doesn't zoom). While this lens won't capture full room shots, I use it whenever I take close ups and of pieces of the room when I can back far enough into a corner to capture a bit of a space. It allows a lot of light in and can give that pretty bokeh/blurred background effect. For crisp, light, and bright photos, this lens is my fav essential.
Nikon AF-S FX NIKKOR 50mm f/1.4G Lens
Here are some photos using my 50mm lens.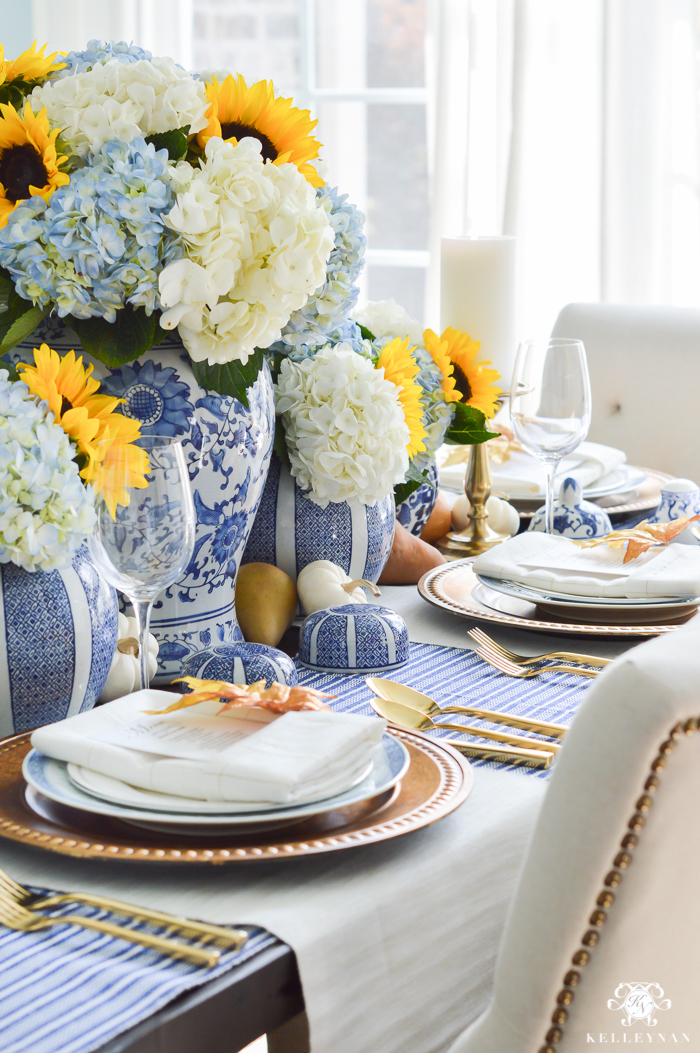 First appeared in the Blue & White Thanksgiving Table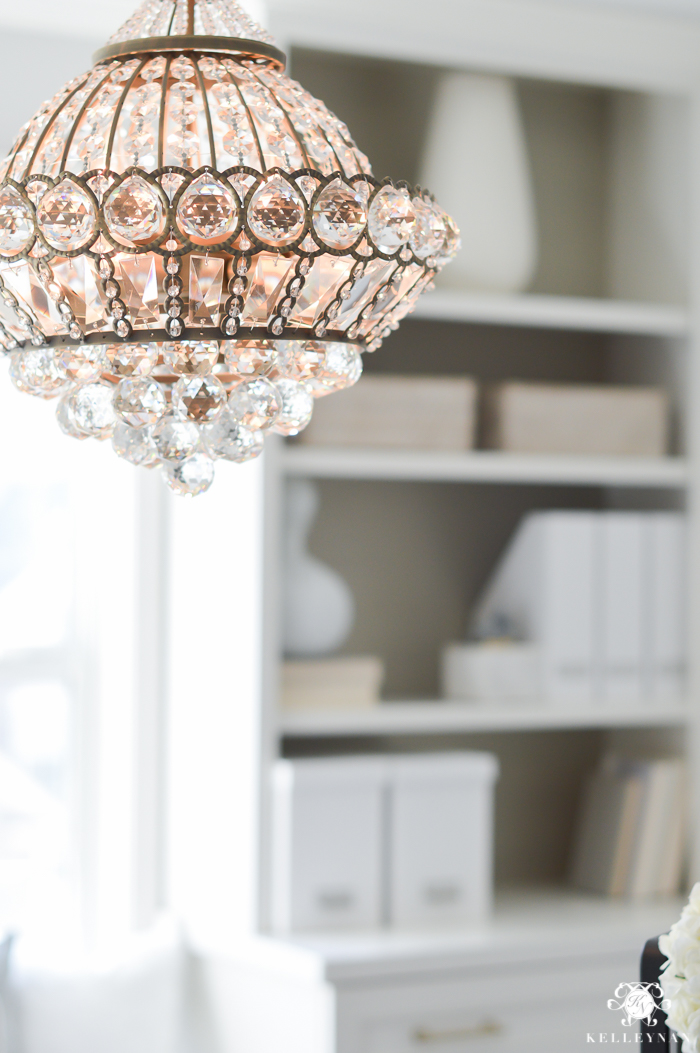 First appeared in my Office Reveal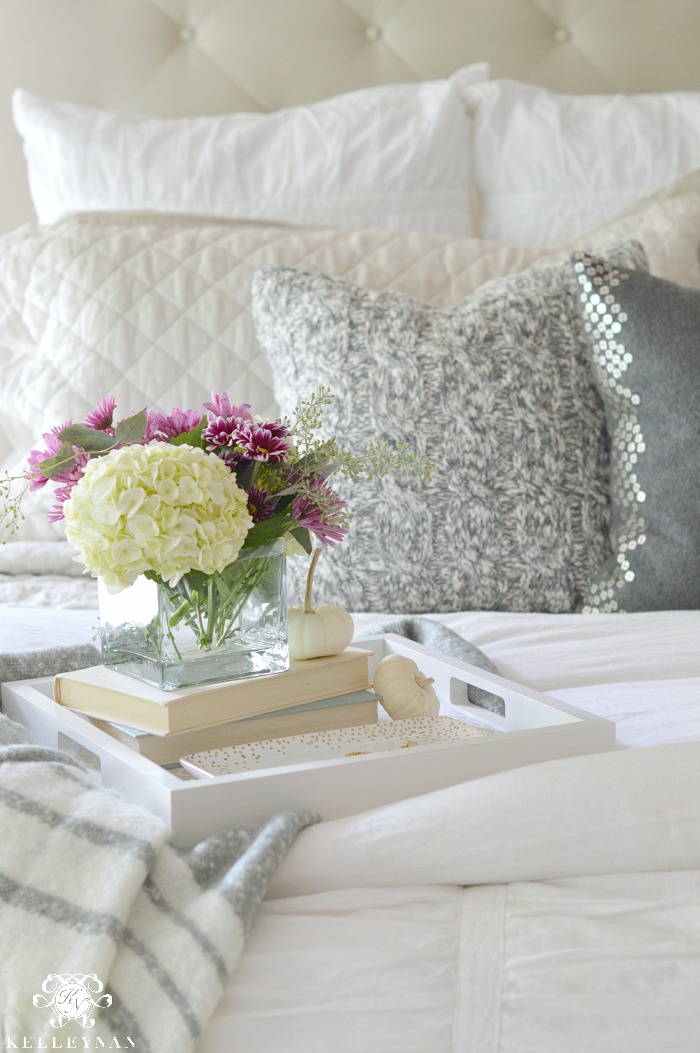 First appeared in my 2016 Fall Home Tour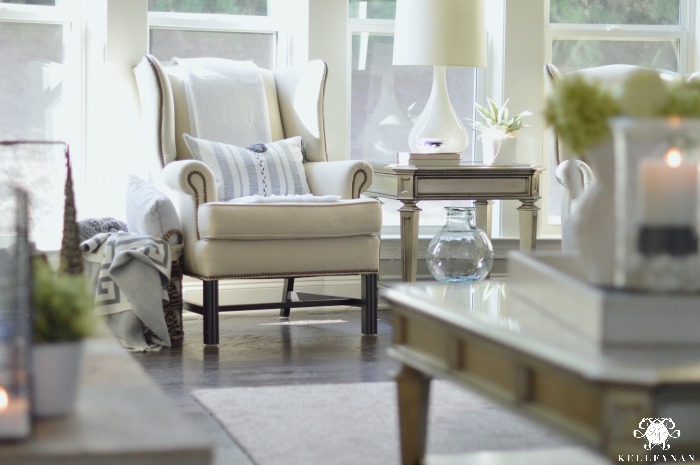 First appeared in Form vs Function in the Living Room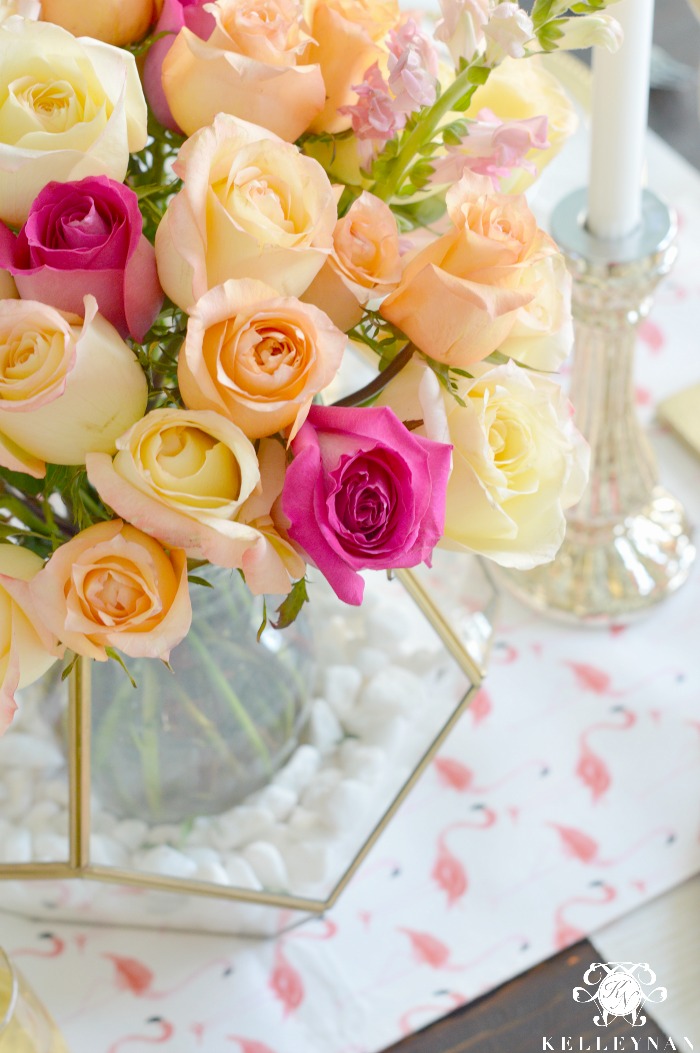 First appeared in the Flamingo Inspired Luncheon
On my wish list (and next on my list of lenses to purchase) is this Sigma wide angle lens. It does zoom and I am hoping it will take the place of my current kit lens. This Sigma is about half the price of the comparable Nikkor lens.
Sigma 10-20mm f/4-5.6 EX DC HSM Lens
THE TRIPOD
Admittedly, I just got this tripod for Christmas. I used to not use a tripod and then when I started shooting more in straight manual mode (when I was first learning, I shot primarily in aperture-priority mode) or needed to be able to slow the shutter speed for dreary days, it became a necessity. I made due with my husband's flimsy old tripod (until I broke it around Christmas). My favorite feature about this sturdy guy is the ability to shoot straight down (flat-lays). What I didn't realize when I was first looking is that you have to purchase the head (listed below, also) separately. I purchased this model based on a recommendation from Aniko at Place of My Taste and am so glad I did!
Manfrotto MT055XPRO3 055 Aluminium 3-Section Tripod with Horizontal Column
XCSOURCE® Pro All Metal Camera Tripod Ballhead with Quick Release Plate
Here are a few photos where a tripod was necessary.
At night with Christmas lights, the shutter speed was so slow, I could literally set the timer, go pour a glass of wine, and come back to the photo processing.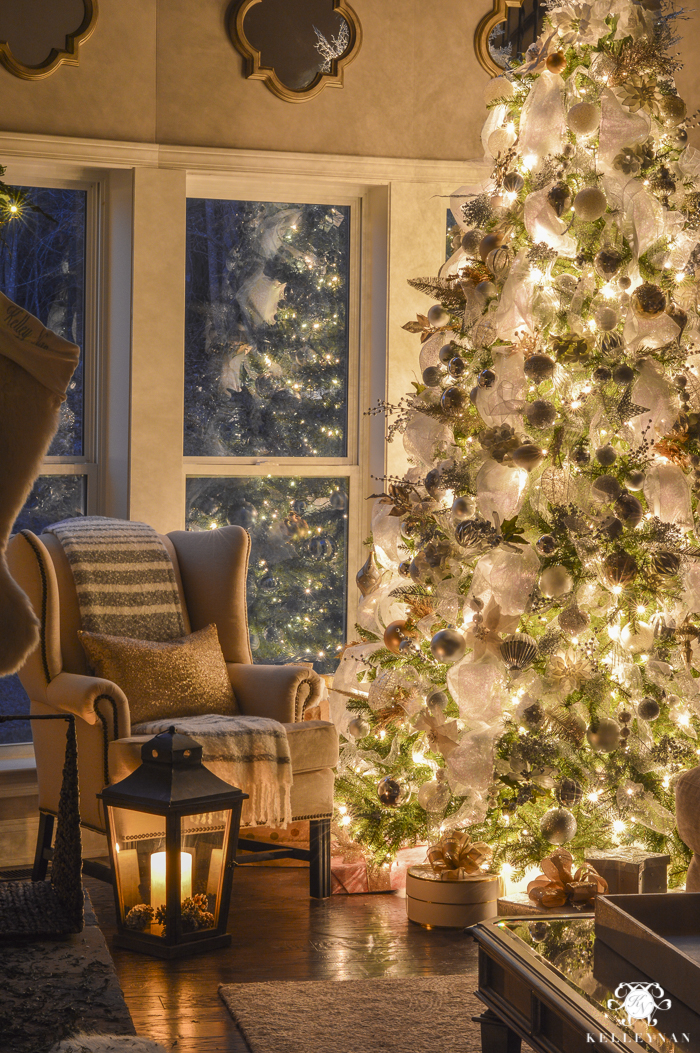 First appeared in my Merry Christmas post.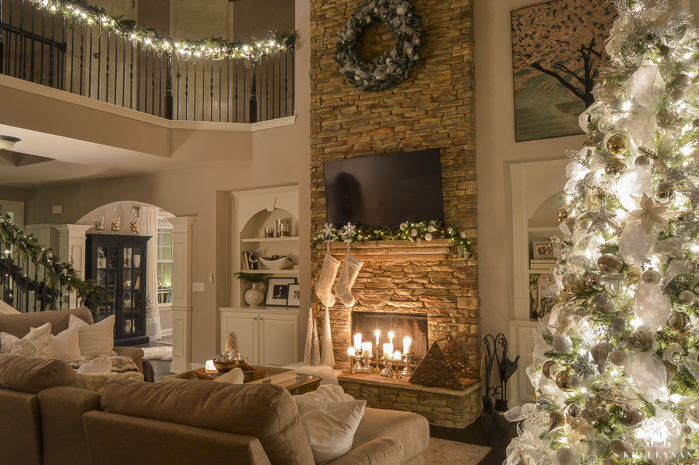 First appeared in my Merry Christmas post.
What you can't tell here is that the day I shot my Christmas home tour, it was nearly black outside. Totally dreary with little light inside.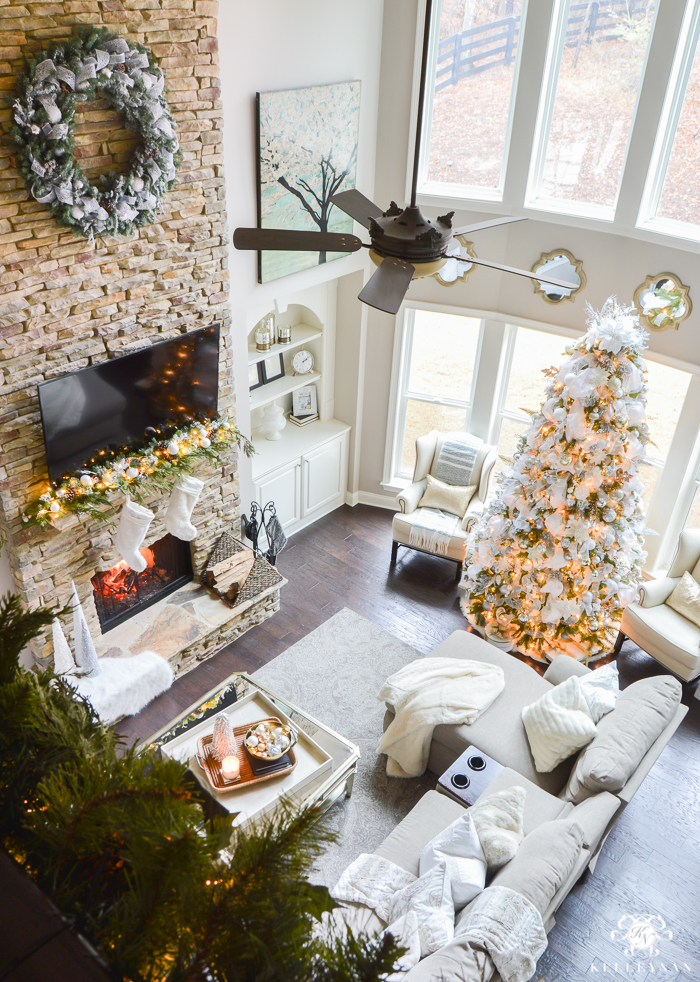 First appeared in my 2016 Christmas Home Tour.
On this day, our dimly lit kitchen was super dark; it was also evening after the sun had gone down.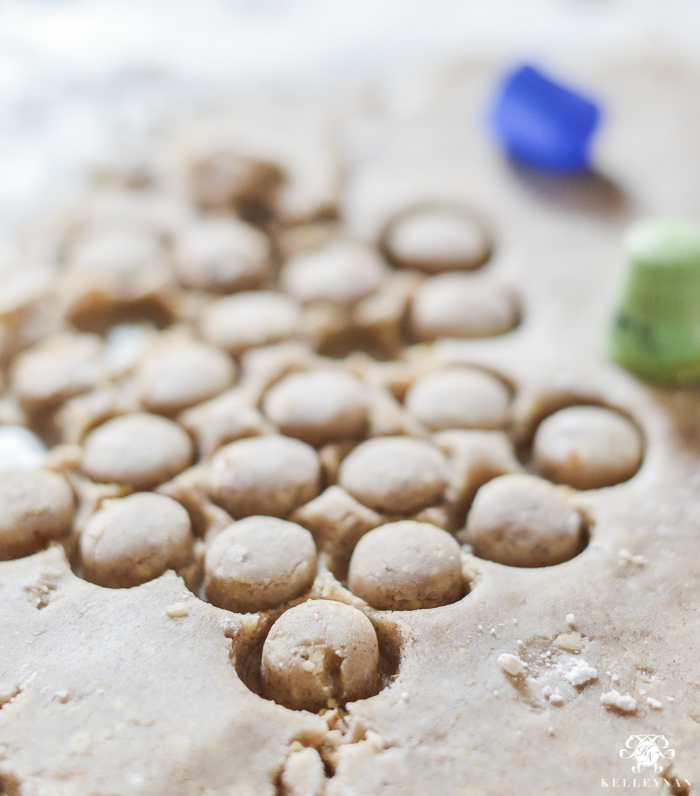 First appeared in the Christmas Cookie Exchange.
As I indicated, I am no professional and am learning new techniques/changing how I photograph all the time. But, if you are looking for a camera to get started on, the Nikon listed here has been used exclusively throughout my blog and Instagram (aside from old posts and the rare trip when iPhone is king 😉 ). Lastly, never underestimate the power of photo editing. I started with PicMonkey (I talk more about that HERE) but now use LightRoom. It was a GAME CHANGER. There is definitely a learning curve but it has improved the aesthetic of my photos tremendously. If you have any questions/camera-related blog requests, please share them in the comment section below. I may not always know the "correct" way but am willing to share "my way". 😉
*post contains affiliate links*