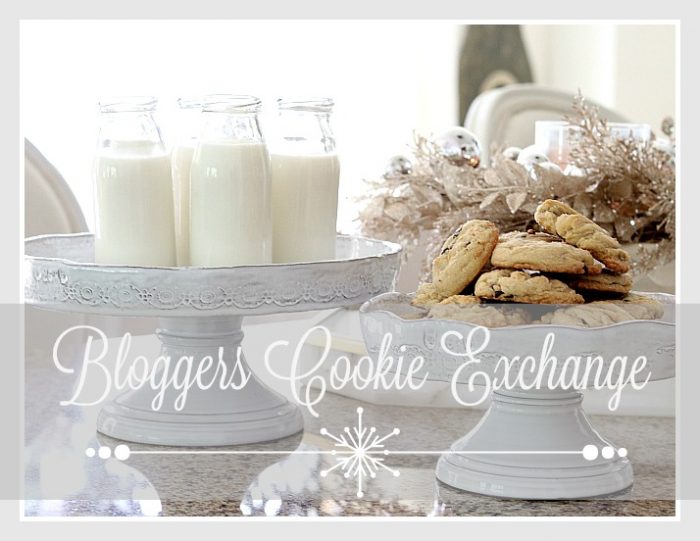 I think there are three different types of holiday bakers. You have the:
Early-in-the-season-baker– bakes a huge amount to freeze, gift, and thaw as necessary throughout the season
Holiday-round-baker– bakes non-stop (the person you wish was your neighbor/mom)
One-and-done-baker– bakes one cookie as an activity/tradition, close to Christmas
I fall into the last category but would like to work my way up to being a combination of Type 3 & Type 2 😉 . With mere days until Christmas, I am joining a few of my favs to share some of our favorite Christmas cookies. These are perfect for the Type 2/Type 3; if you are a Type 1, go ahead and pin for next year! If you are joining me from Jennifer at Decor Gold Designs, thank you for paying me a visit! Today, I'm sharing the cutest little cookie morsels you ever did see – Pecan Thimble Cookies.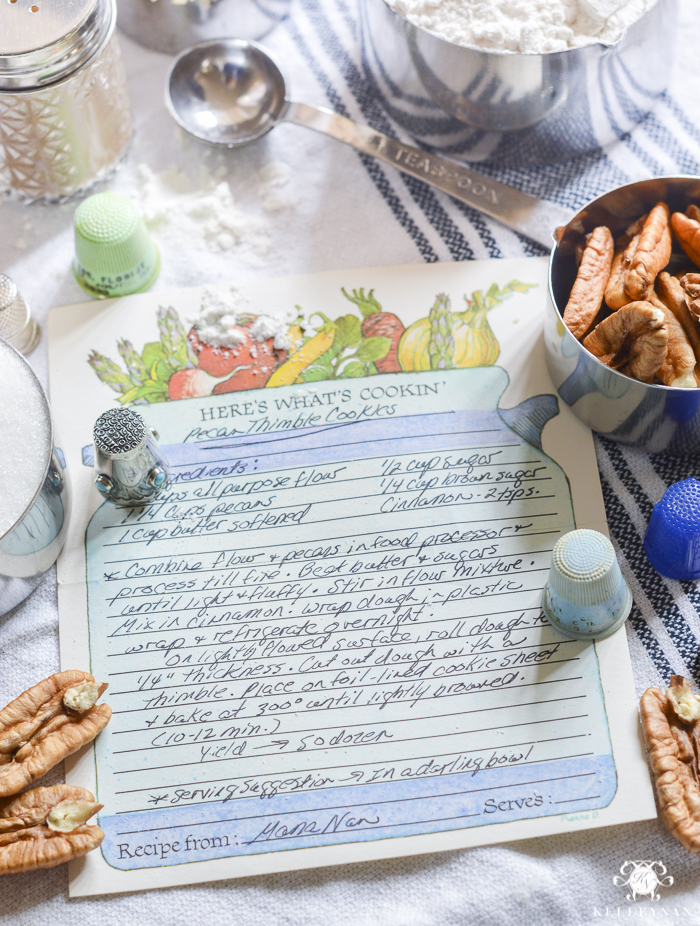 Something my mom and I share (if you have followed along for a while, you know that list is long) is our love for all things in miniature sizes. Growing up, I loved fairy houses, Polly Pocket, and more than anything, wished I was a mouse in Witches so I could explore small spaces. The tinier, the better. So, it only made sense that tiny thimble cookies became a tradition in our home. They are easy, but, they are time consuming. These are best made with others joining in on the fun with a Christmas movie on/holiday tunes up high. Surprisingly, Dave's cookies looked better than mine!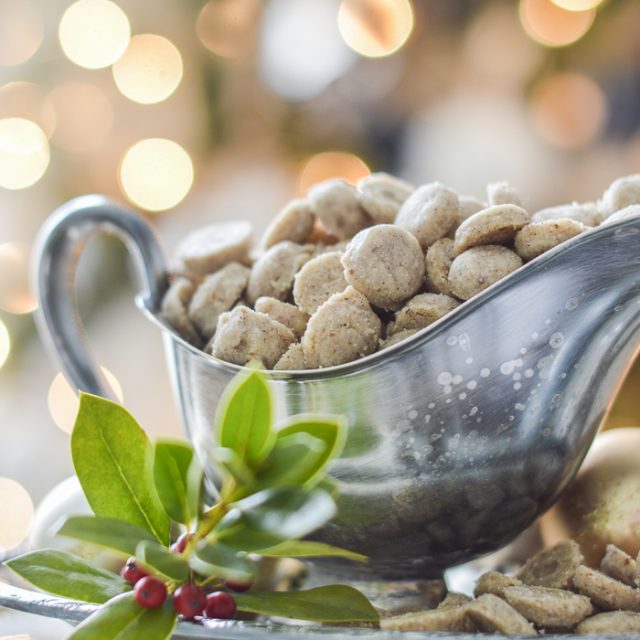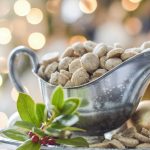 Pecan Thimble Cookies
Prep Time
1
hour
30
minutes
Total Time
1
hour
39
minutes
Ingredients
2

cups

all purpose flour

1 1/4

cups

pecans

1

cup

butter

softened

1/2

cup

sugar

1/4

cup

brown sugar

2

tsp

cinnamon
Instructions
Combine flour & pecans in food processor and process until fine.

Beat butter and sugars until light and fluffy.

Wrap dough in plastic wrap and refrigerate overnight.

On lightly floured surface, roll dough to 1/4" thickness. Cut out dough with a thimble. Place on foil-lined cookie sheet and bake at 300 degrees until lightly browned (about 9 minutes).
Recipe Notes
Instead of dusting the rolling surface with flour, I use powdered sugar. Also, I occasionally dip my thimble in the powdered sugar to prevent sticking. If your dough gets lodged in the thimble, use a toothpick to carefully remove it. I went through about five cookie sheets; once one was filled, I popped it in the oven and continued to cut cookies. Continue to re-roll your dough until it becomes too small to cut.
Although the recipe calls for refrigerating the dough overnight, I split my dough into two mounds, wrapped and refrigerated them seperately. I put them in around 9:00 a.m. and pulled them out around 3:00 p.m.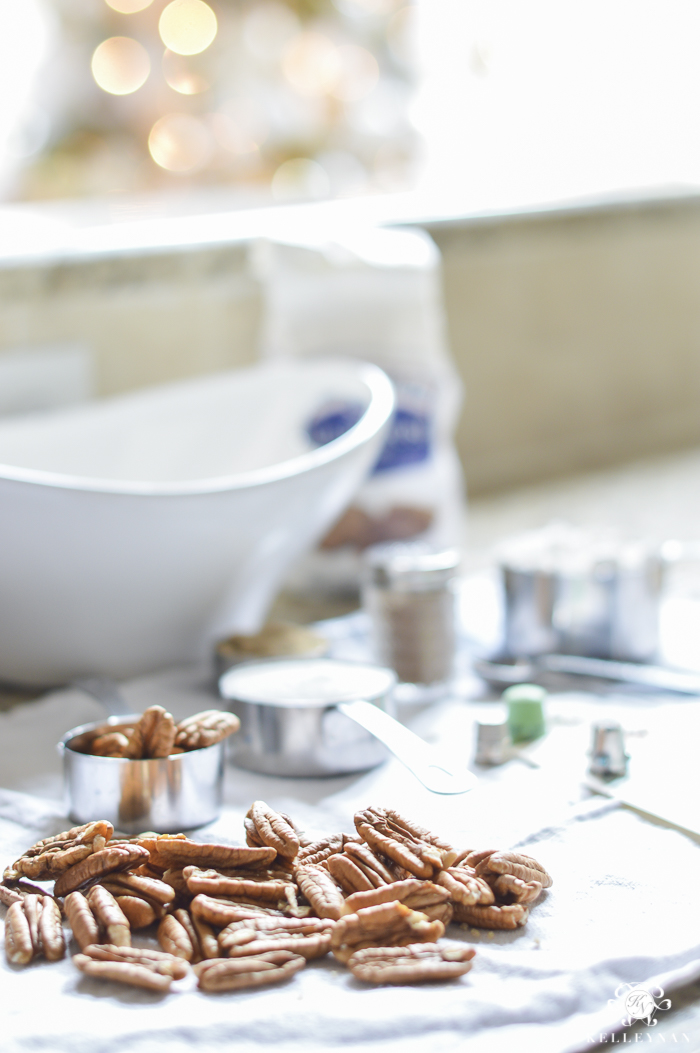 A few more tips- lay the dough on wax paper before you roll it. If your dough is firm, beat it a little first with a heavy rolling pin. If your dough starts sticking to the pin too much, put a layer of clear plastic wrap on top of the dough and roll it until 1/4″ thickness. Wider, plastic thimbles seem to work best for me, but my husband was partial to the metal. Because they don't rise, you can place them close to each other on the baking sheet.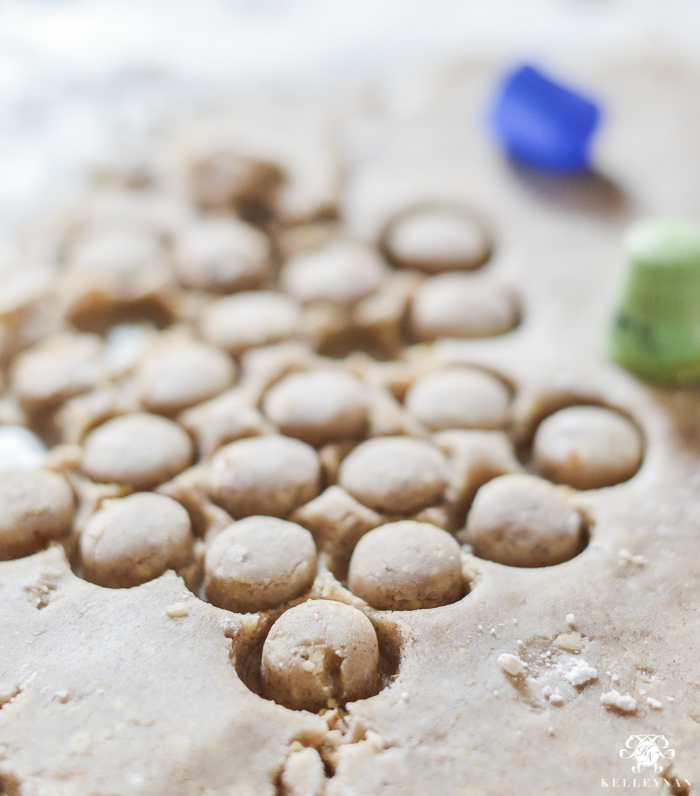 Depending on your oven, start monitoring the cookies. Mine only take 9 minutes but it could take up to 12.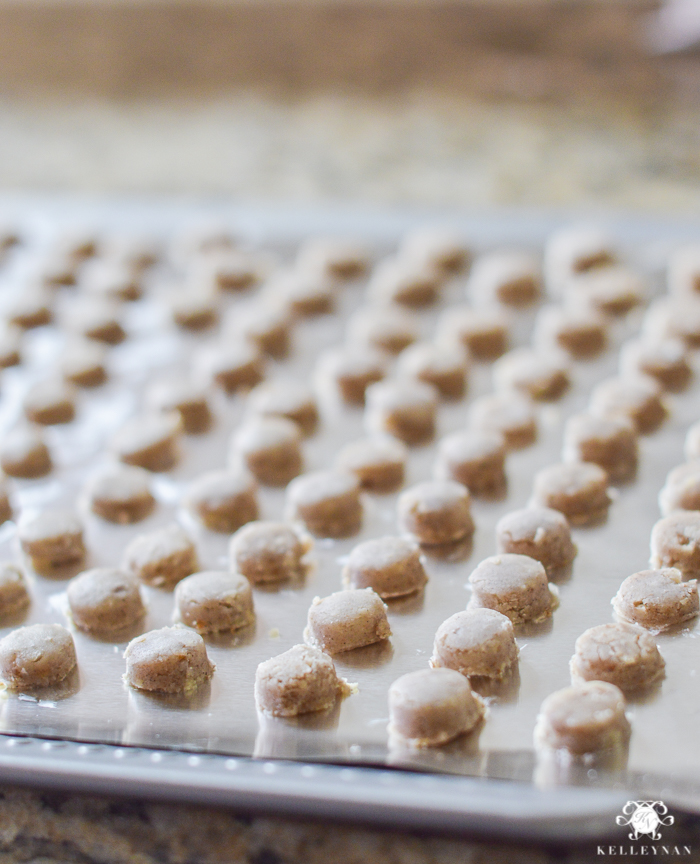 The most fun part? The display and presentation.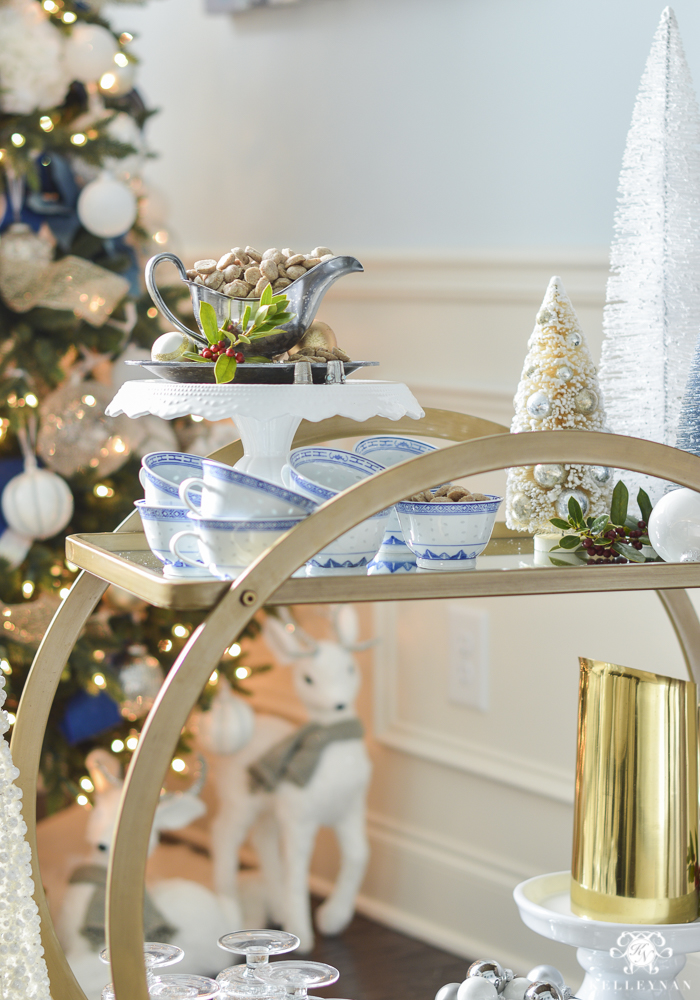 Think of how much fun you can have displaying these adorable, delicious little morsels! My mom has been dying for me to make these and display them in a silver gravy boat, literally, since this summer.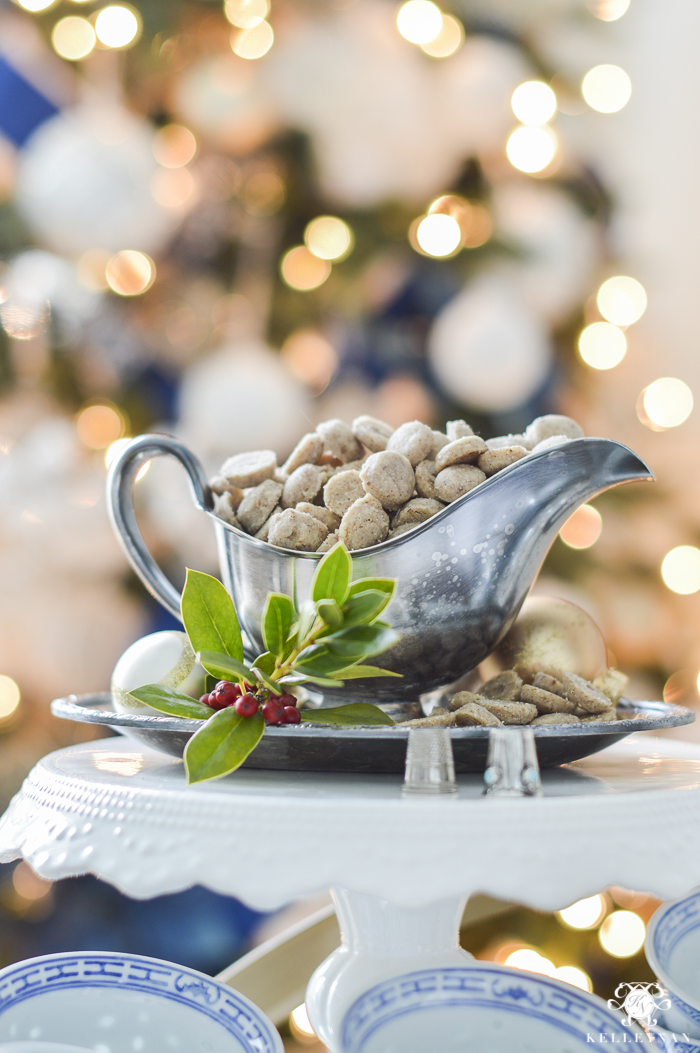 You can serve them in little teacups or tiny bags. Even though these cookies are small, they are time consuming and special. You don't have to prepare tons to convey that they are a special treat. In fact, a small serving implies that they are rare delicacies.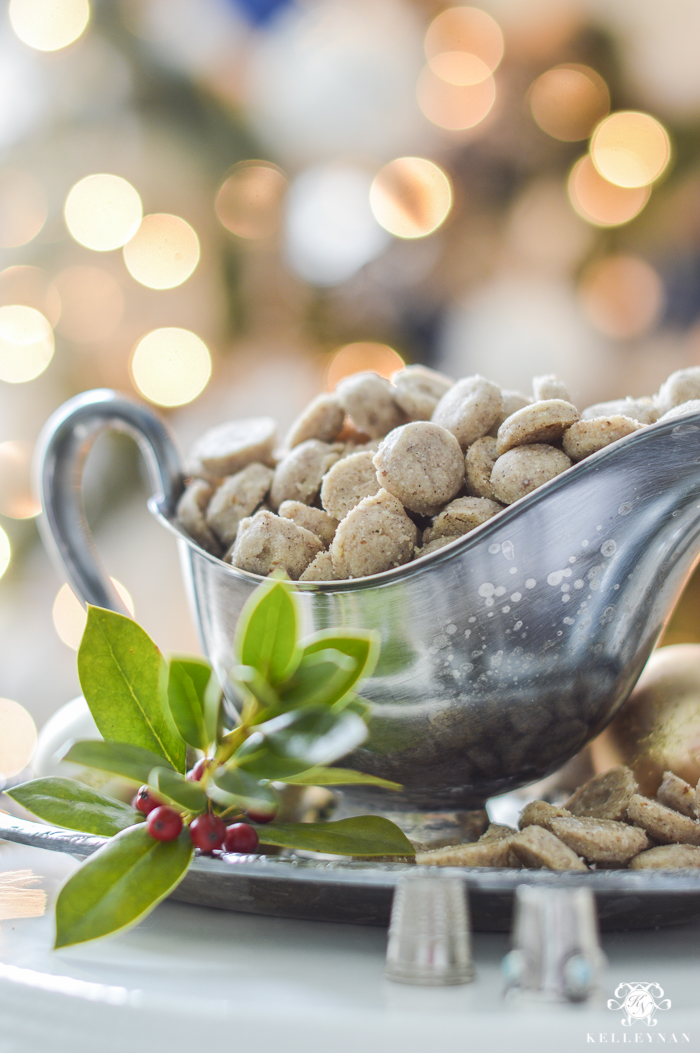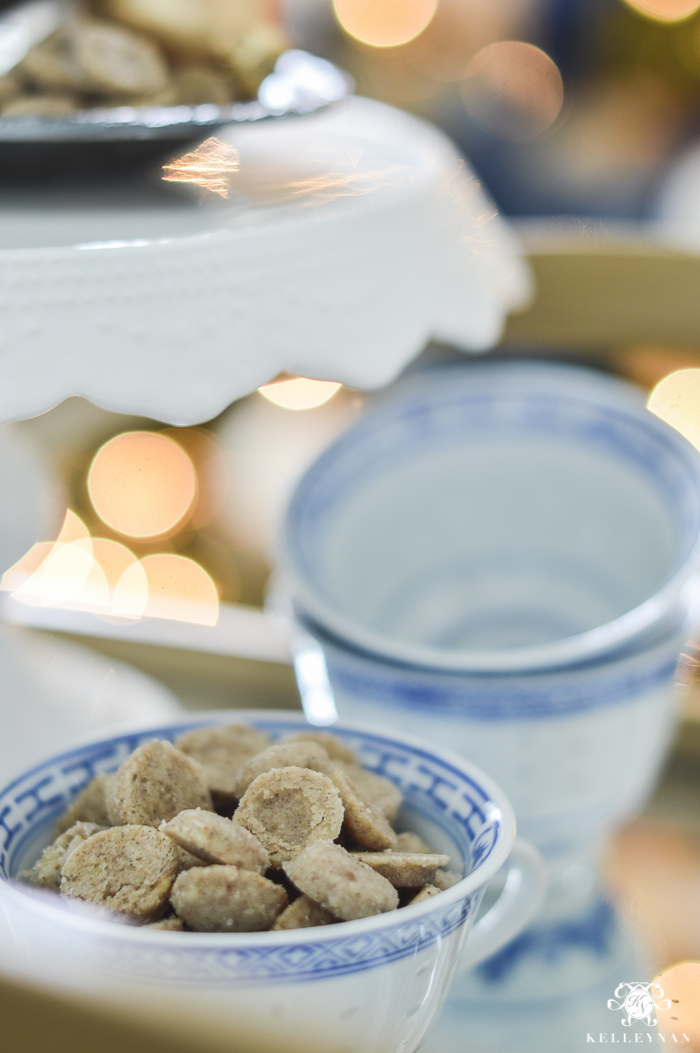 The silver is vintage, the teacups are heirlooms and the thimbles have been passed down.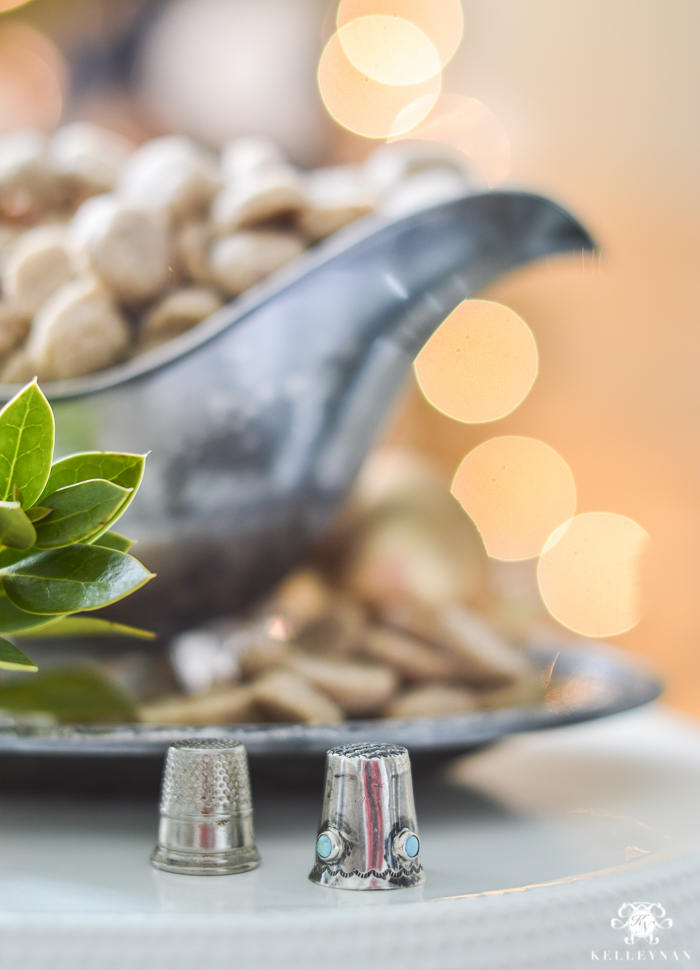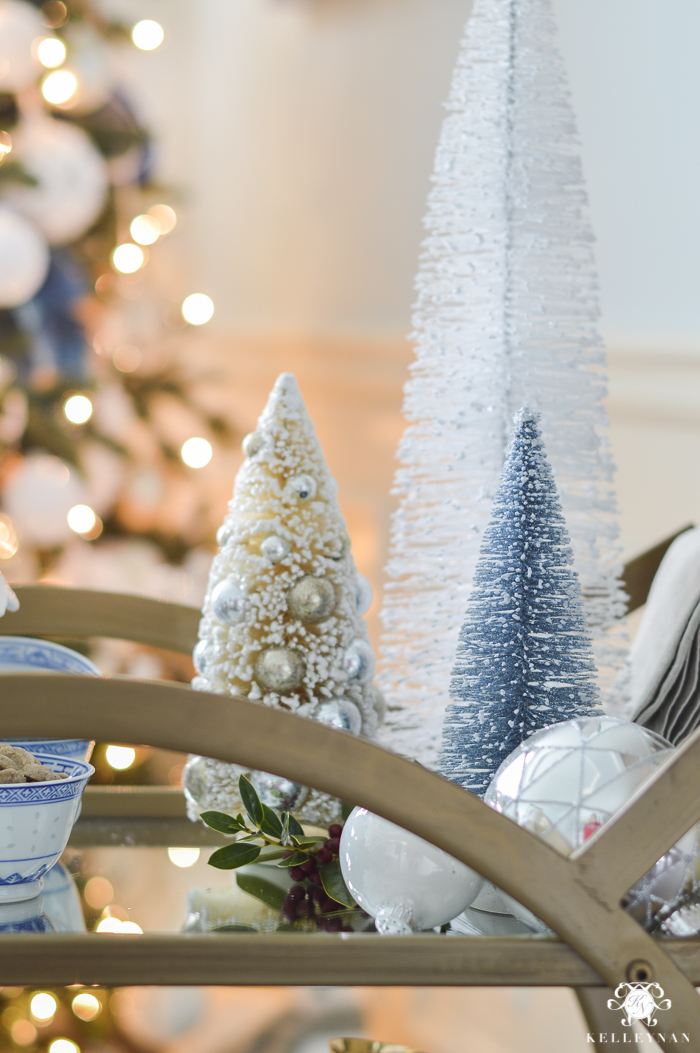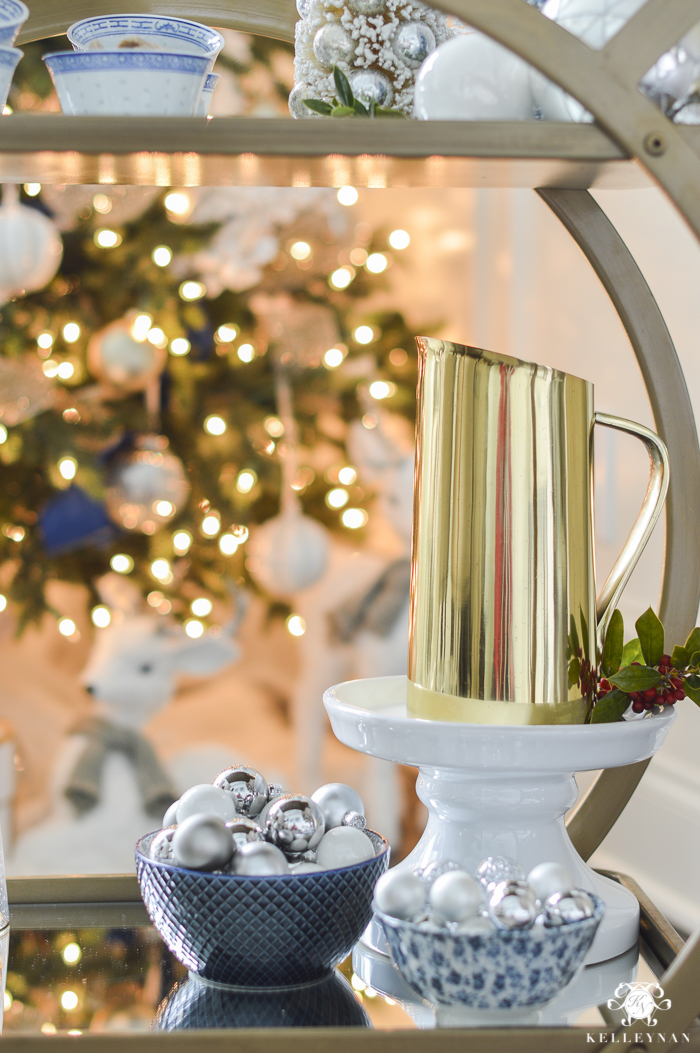 Do you have a special Christmas cookie tradition with your family? I would love to hear about it!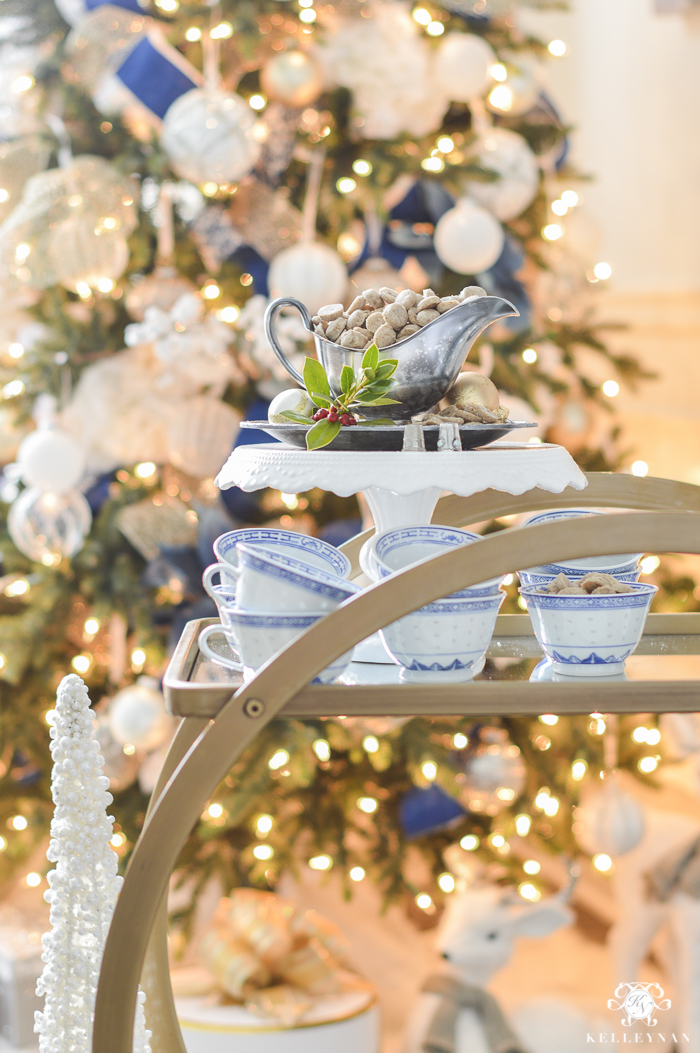 Up next, my friend Tamara at CitrineLiving is sharing her special chocolate chip shortbread cookie recipe she made with her daughter. If she didn't live literally a country away in Canada, I would be there like yesterday to help myself to a heaping portion! If you haven't already, be sure to check out her Christmas-decorated home. Easily one of my favorites EVER.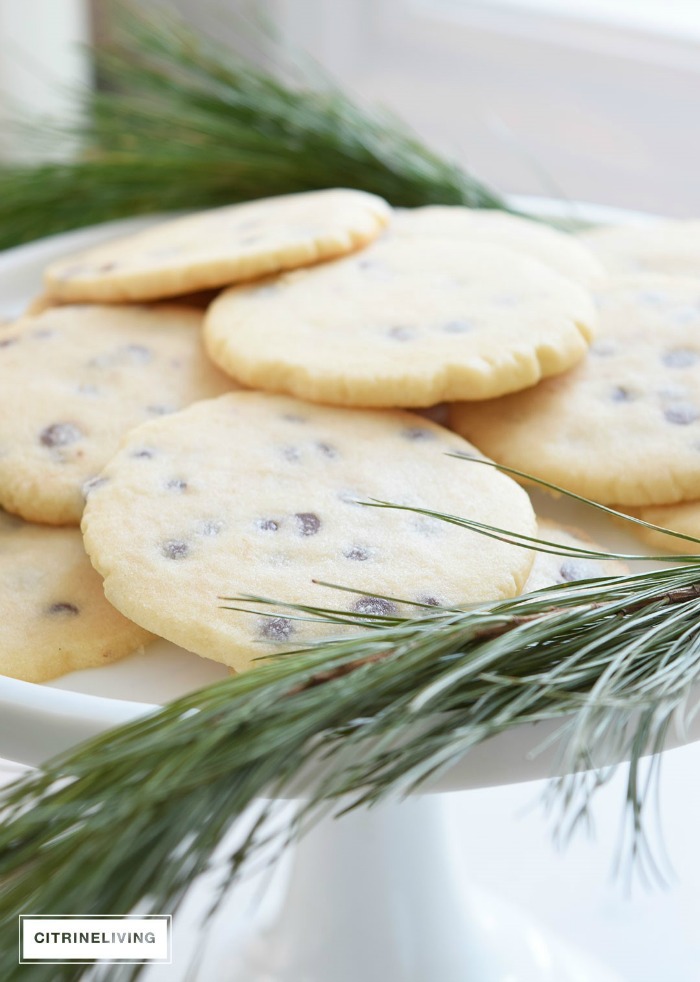 You won't want to miss the others in the Bloggers' Cookie Exchange! Be sure to pay each of these blogs a little visit before settling in to cap off the season.
Thank you from the bottom of my heart for an incredible year. Thank you for your encouragement and for following along. Thank you for making me love my passion even more. Wishing you a wonderful and very merry Christmas. xoxo- Kelley Nan
*post contains affiliate links*