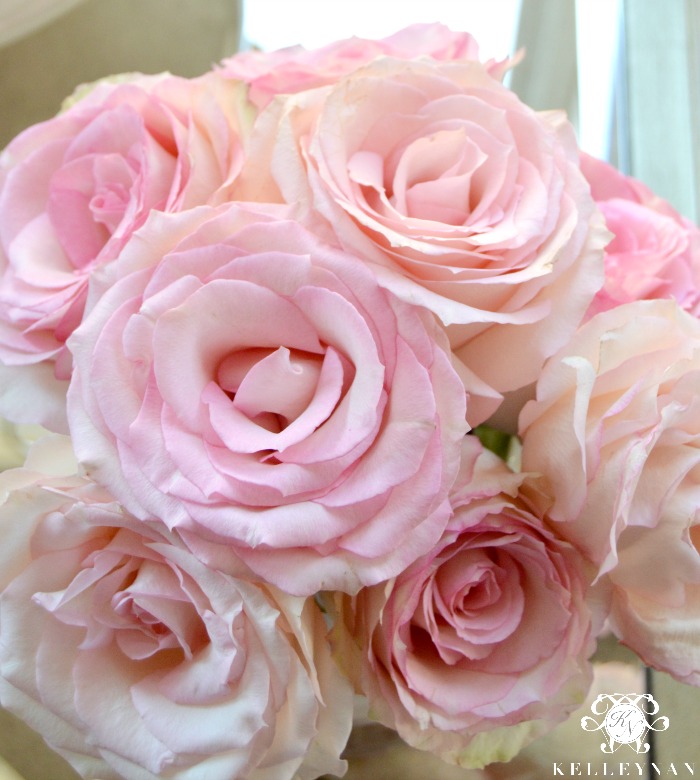 I would venture to say the question I am asked most often, even more often than my paint color or where my bed is from, is how I capture and edit my Instagram photos. Once upon a time, Instagram was a medium which I primarily used to post quick moments as life was  happening. Over the past year though, it has transitioned into something beyond that… it has become a home portfolio. When I started posting home decor, I started noticing that other accounts had brighter, sharper images… they certainly didn't appear to be heavily filtered in "X-Pro II" or "Lo-Fi". My only experience in posting photos for social media was my typical method of filtering each photo to death so they would appear more "artsy" (in my mind at least). I noticed that some of my favorite accounts had certain photo "styles"; while each person's style may have been different, they used the same technique with each photo and their pictures all looked uniform. I could easily identify photos belonging to certain accounts without even looking at the name. That's what I wanted. It took a good bit of trial and error until I was confident I had achieved a consistent look, but if you are looking to change up your photo style, hopefully the following tips will get you going in the right direction. To my fellow Instagram rebels, this post is for you!
Before I get into my specific methods, I wanted to share a snapshot of two contrasting points in my Instagram life (you can find me on Instagram @kelleynan). This screen capture shows my first photos of our home on Instagram…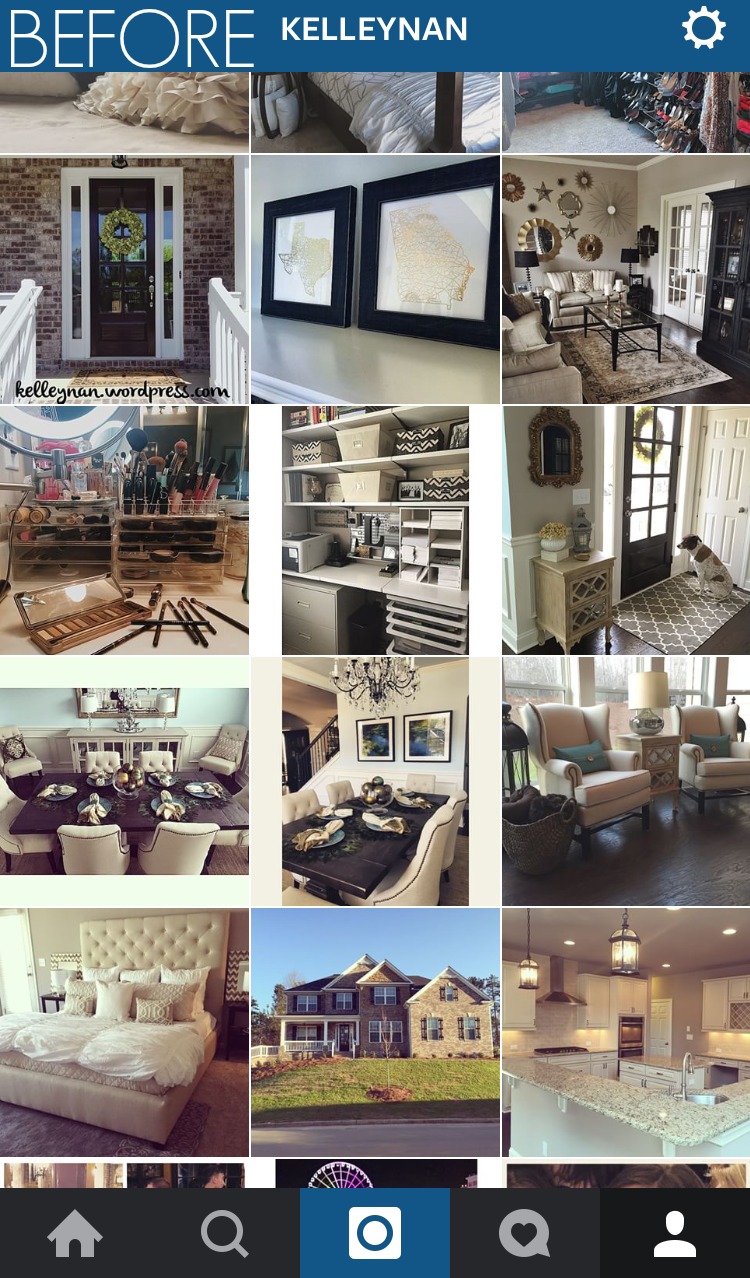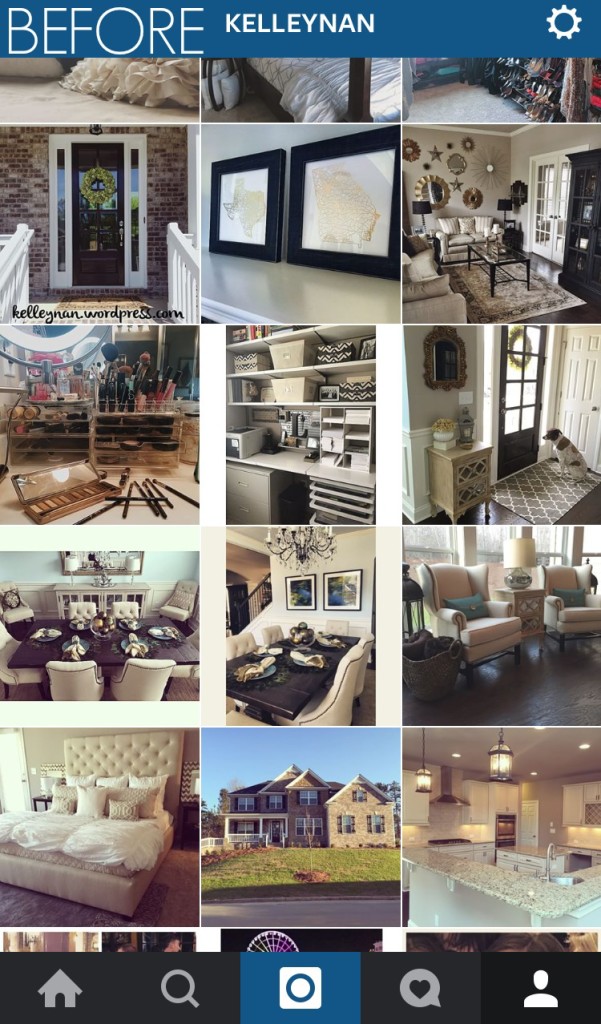 …and this photo shows a screen capture of my feed present-day.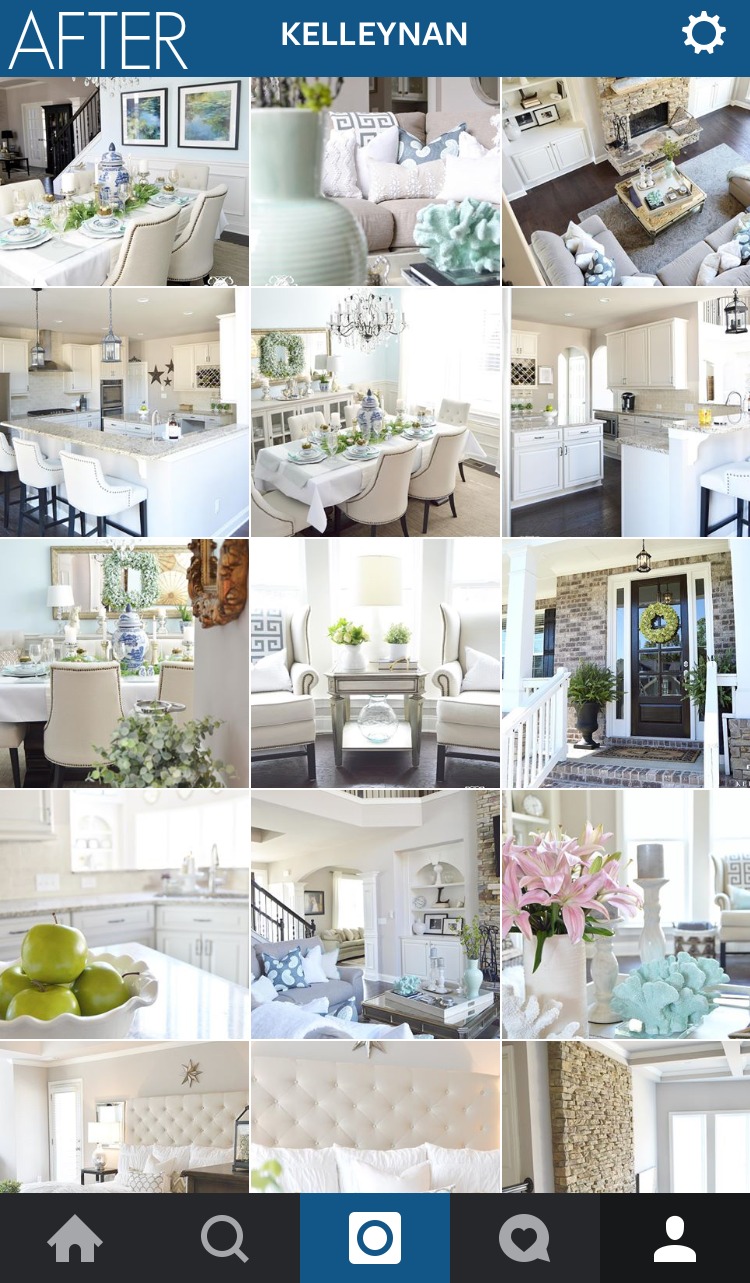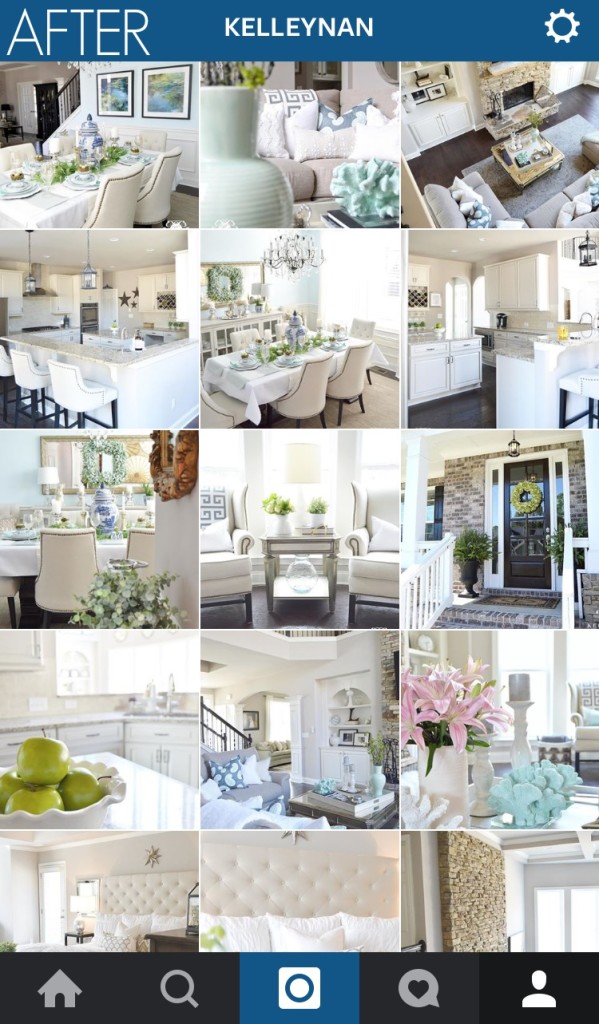 The transition is obvious- I am more drawn to natural light and brighter, sharper photos. When I look at the first screen grab, it appears more muddy and dull. Even if you prefer deeper contrast, warmer tones, or a more faded, ethereal look, determine what photo style you want to achieve and be consistent.
Before proceeding, I will go ahead and place this disclaimer: I have never taken a photography course. The methods I used are from my own questions, research, and trial and error. For all I know, a photographer could look at my process and cringe (haha) but this is personally what works for me.
The next series of photos shows the difference in choosing angles. This photo was taken by just snapping down from eye level…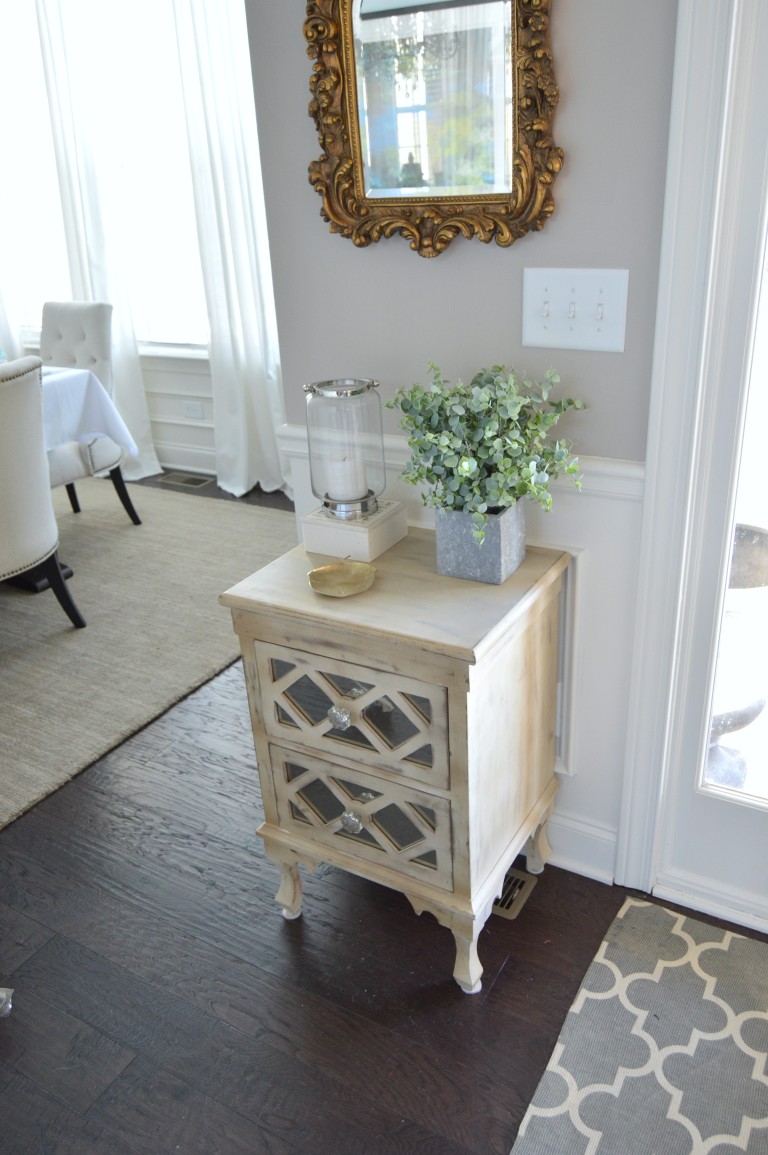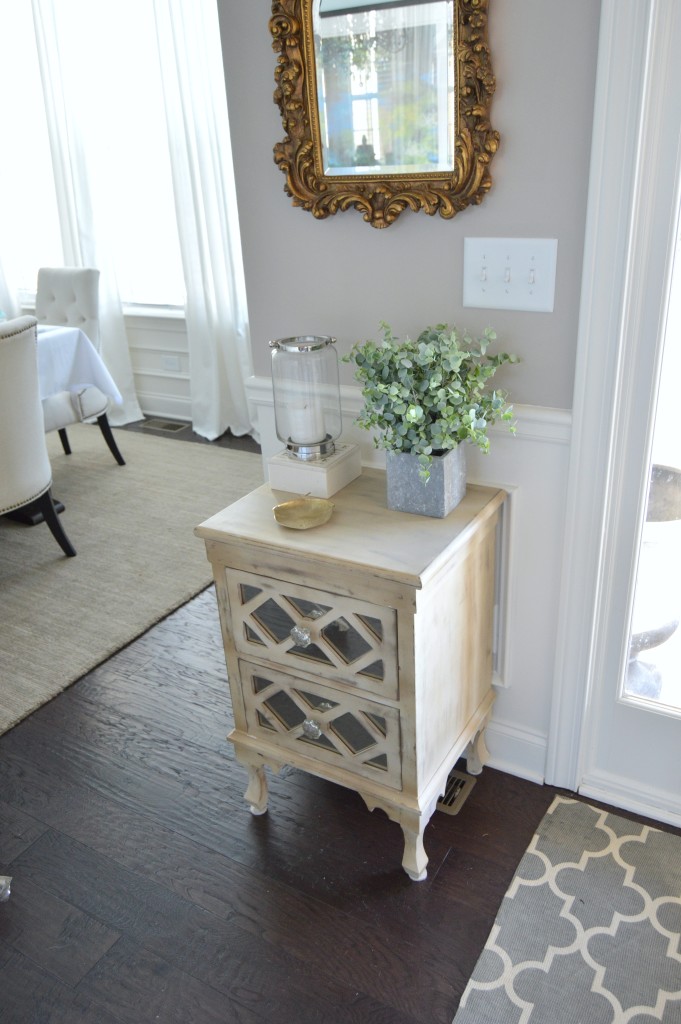 …and this photo was taken by getting on the same level as the table.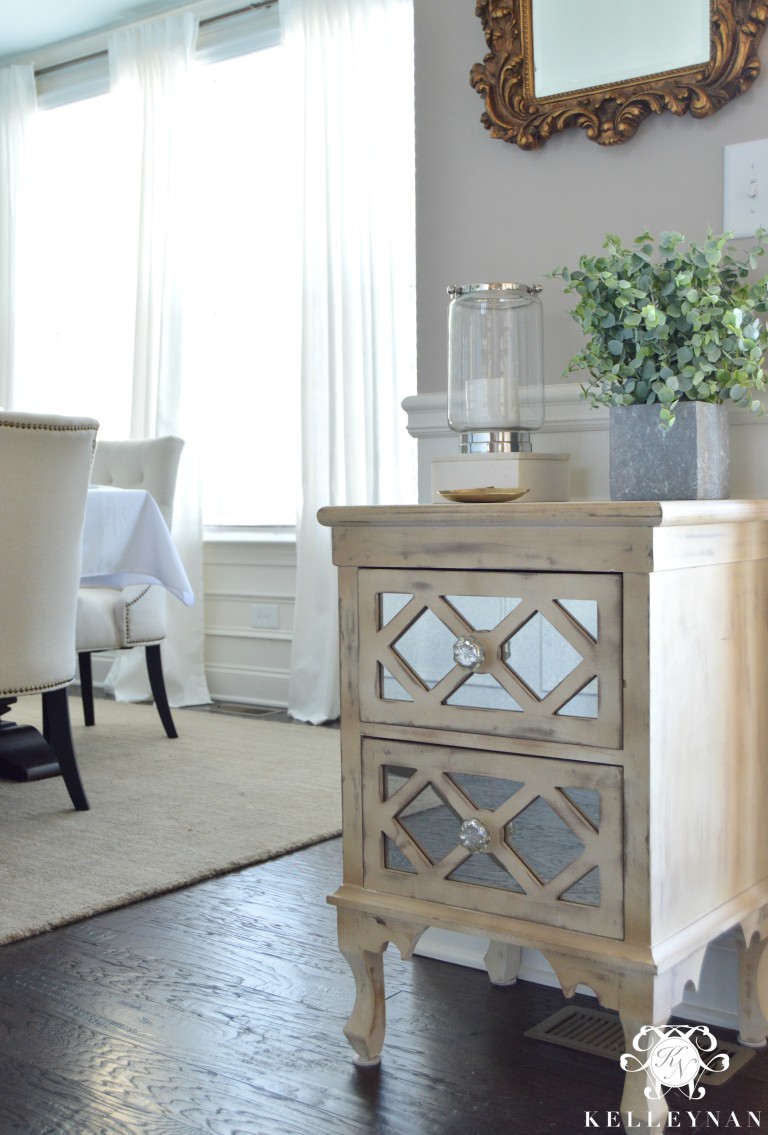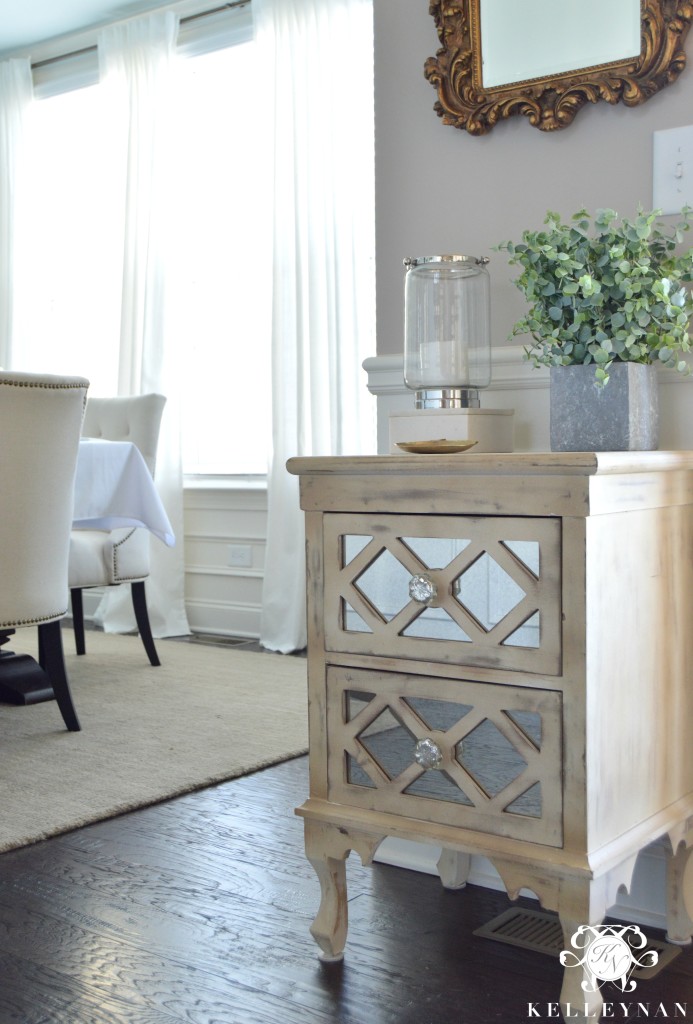 GET THIS LOOK 

Don't get me wrong, I like taking downward shots and climbing on chairs as much as the next person. Typically though, if I am standing in a room, I will get level with my point of focus. You don't have to take each photo from standing straight up and pointing your phone/camera. Pay attention and play with your angles.
Here is another example. The first photo is from eye level perspective, angling the camera down…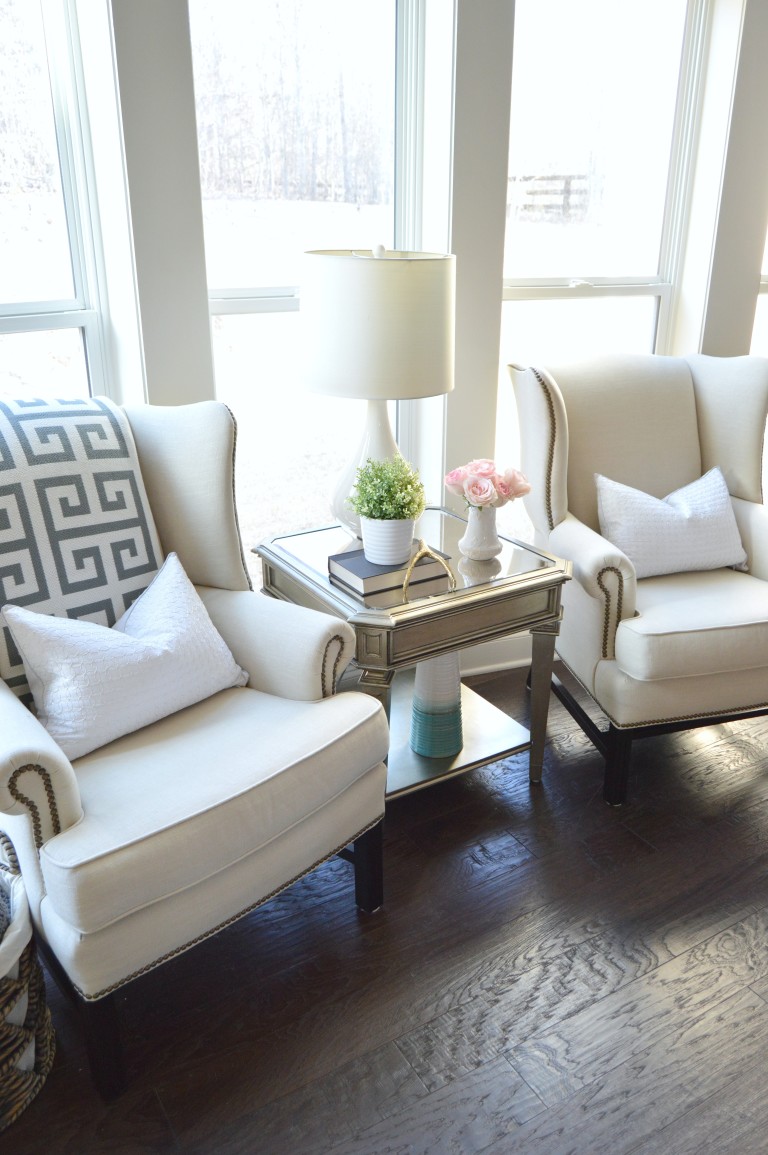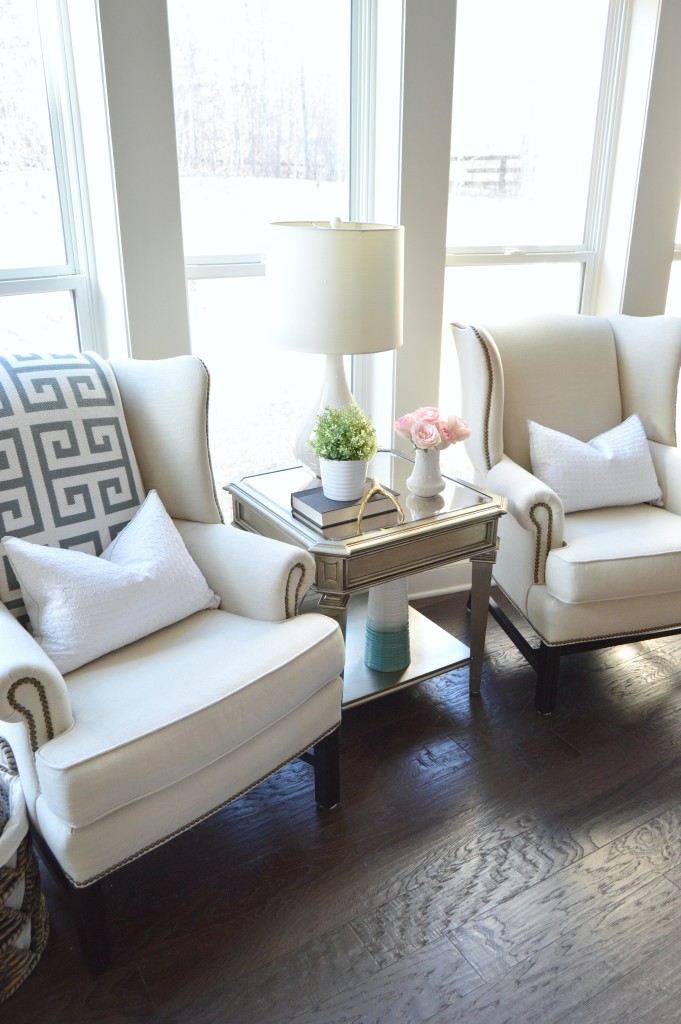 … and the second shot is from crouching to get level with the chairs. Another note here is don't feel like you have to get EVERYTHING into one shot. My first instinct is to "fit it all in" – if I am going to show a photo of my chairs, I want every piece of the chair in the photo. Getting close and focusing in can be the difference in creating an interesting perspective with depth, or just showing a picture of a chair.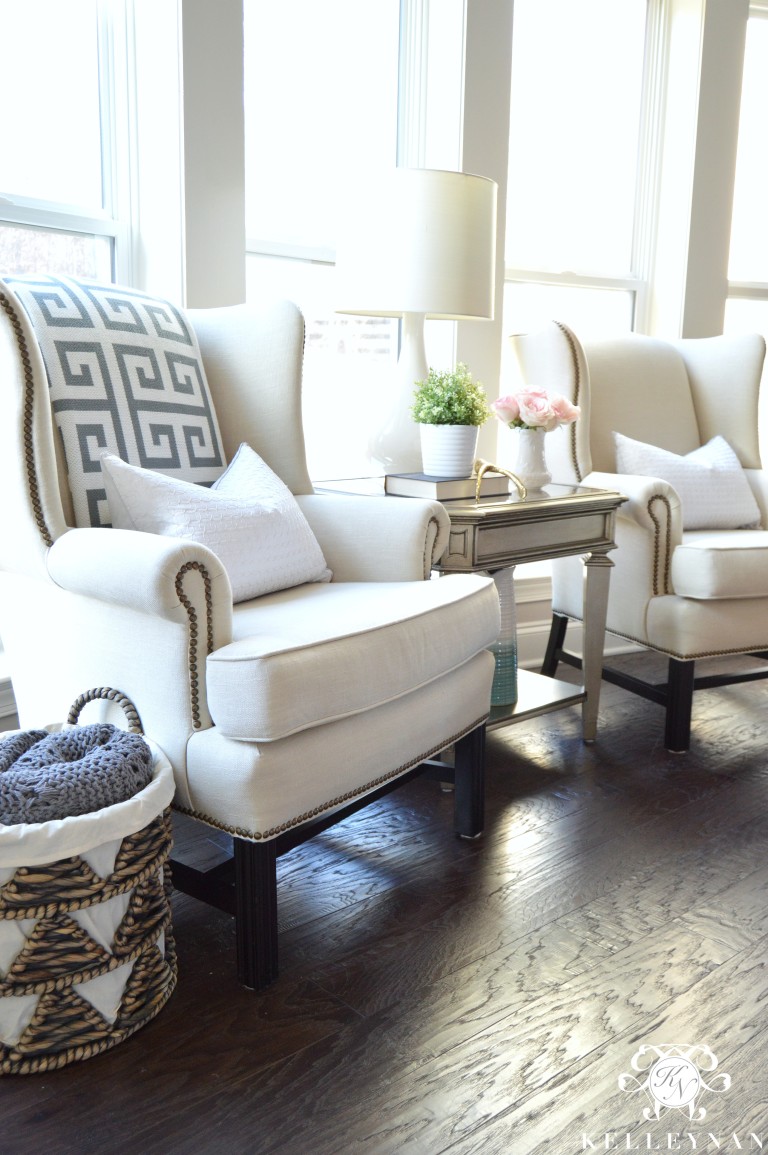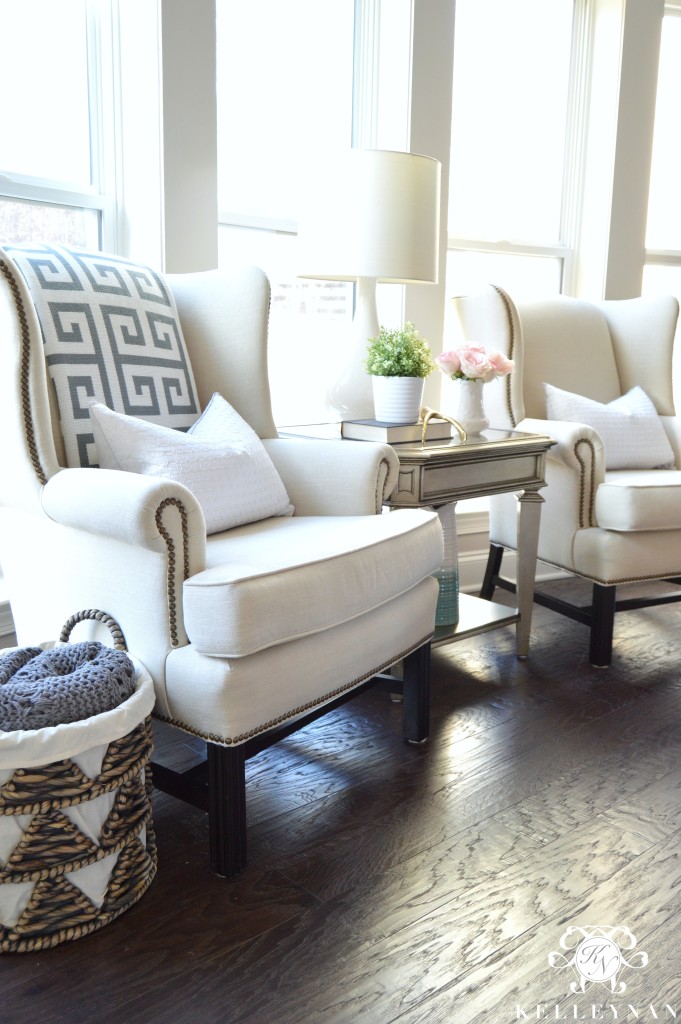 GET THIS LOOK  

Lighting is everything, specifically, natural lighting. Even with editing tools, photos you are able to capture in areas around windows during prime times of the day will always turn out better. For this reason, the right side of my living room and my dining room are my favorite places to take photos. I still take nighttime shots every once in a while to capture a "quiet" evening ambiance, but daytime photos are much easier to work with and help me achieve the sharp, bright style I try to create. To edit my photos, I take the same steps. (This is where it is much easier to post to Instagram as a casual user. But, for those looking to create a "portfolio" so to speak, the extra effort is worth it. If the thought of someone taking the time to edit photos for social media on the computer makes you cringe, now is a good time to stop reading HAHA).
I started using this NIKON DSLR kit several months ago and it has made a world of difference in my photos. A lot of people have a knack for taking stunning shots with their camera phones, but I have never been one of those people. This is not a DSLR photography post so I won't go into detail (and I still have a lot to learn!), but my typical indoor settings are: Aperture Priority Mode, ISO 400 (800 max if in lower light), F4, light balance + .7 – 1. I always up the light balance because I am still learning my camera and it helps to brighten photos without going into manual mode. For each shot, I take several photos – close up, far away, different angles, slightly altered vignettes… once I have my photos, I review on my computer and pick the one that appeals the most. Because this is a bit of a process, I typically take multiple types of shots at once to edit in one session.
While I have downloaded Adobe Photoshop and LightRoom, I have not taken the time to learn those programs just yet. My tried and true go-to is PicMonkey; it is super easy and you can jump right in and start using the program without having to do research. It is web-based so you don't download anything; you just log in online. Below I will take you through the features I use to edit each photo.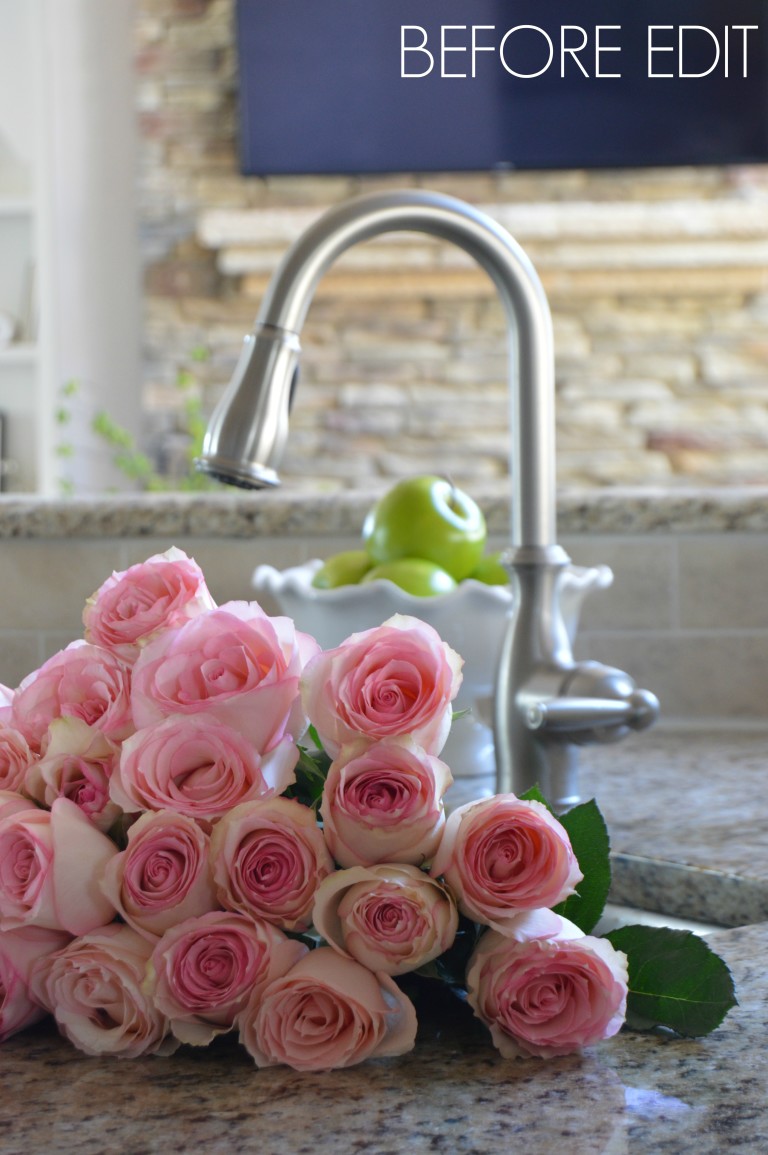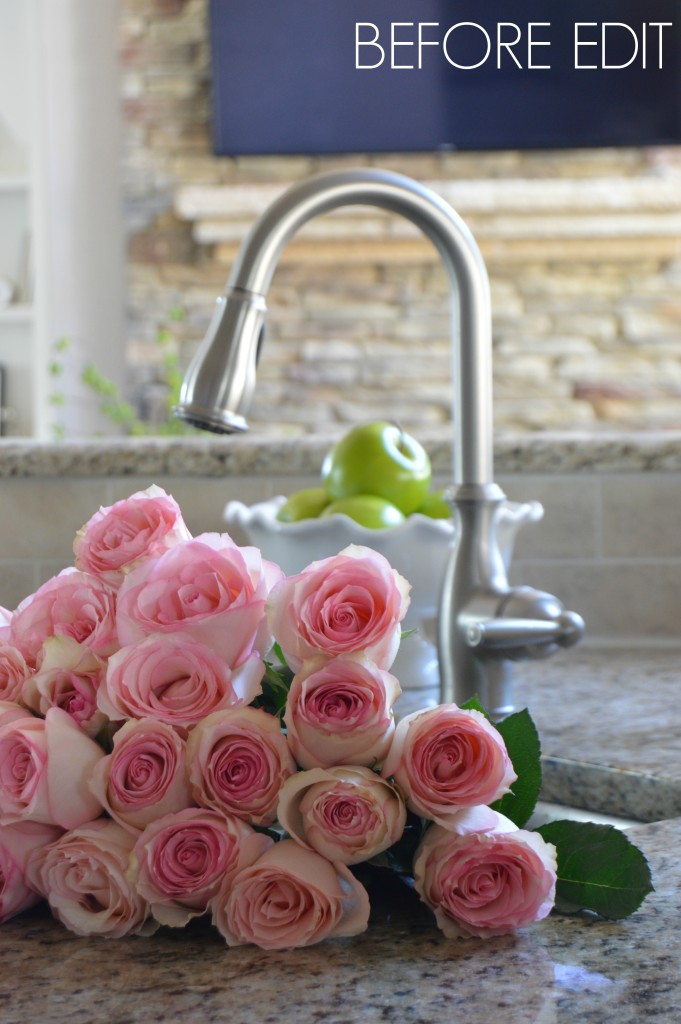 PicMonkey Editing Process:
While this photo is already pretty straight, I adjusted it ever so slightly. Straightening the shot if necessary is always my first step.
Crop your photo- get rid of any "extra", zoom in on an interesting aspect, achieve the "rule of thirds", or "balance the photo" – Sometimes less is more. [Click HERE to find out more about the rule of thirds]
Adjust the exposure- For this shot, I made the following changes: Brightness- 14; Highlights- 10; Shadows- 3; Contrast- 7. *Note: if you aren't using pic monkey, I enhanced brightness and highlights, slightly brightened the shadows, and upped the contrast.
Adjust the colors- Because my "look" is more airy, I do typically drop the saturation slightly. Also, depending on the area of my house, I slightly adjust the coolness/warmth. For this shot, I made it less saturated (-7) and made it a little cooler (-2 on the warmth)
Increase the sharpness- I adjusted it up to 17. When I post on Instagram, I usually increase the sharpness again as it seems to lose clarity and resolution once the photo posts to the program.
Here is the result after editing: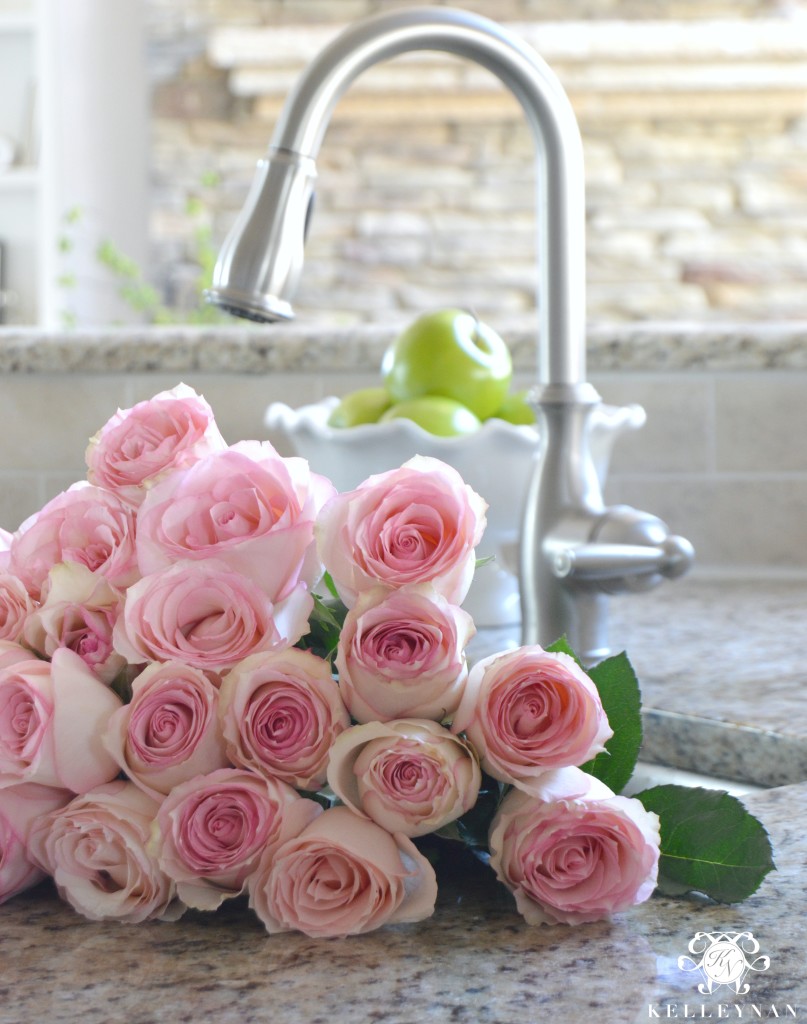 GET THIS LOOK

Again, depending on what your signature look is (or what you want it to be), you may use different lighting techniques in your editing process. I try to achieve a look closer to what I see in real life by getting rid of darkness and infusing a little more light into the photos.
A few other tips to keep in mind:
You don't have to take a photo without "editing" your surroundings. If you think your vignette would look better with something in another room, there is no rule that says you can't stage a little.
I typically try to take my photos vertically. Since Instagram booted the "square photos only" rule, vertical photos take up more space on the phone screen, which I like and think can be more attention-grabbing. Sometimes, I will post wide angle, horizontal shots, but not often.
It's ok to clean up your feed. Remember this photo? While the majority of this post focuses on individual photos, an intentional, cohesive, and uniform feed makes an impact. I love sharing the work of others and love when other accounts share my work, but unless your account's purpose is to promote various inspiration, indefinitely keeping photos from other accounts in your feed makes your own photos more difficult to recognize. The first few rows are the first impression you deliver to others who look at your account; my goal is for my account to be representative of me. The impact of shared photos typically only lasts a few days, so periodically, I will go through and eliminate challenge photos, features, and announcements. As a side note, periodic IG "housekeeping" will also help cut down on incorrect credit being given (example: if I received credit through a feature on a post I shared when it was not my work).
Remember: the photos you see on social media may not always be reality 100% of the time, and on the flip-side, if you are the one posting, it is a-ok to want to put your best foot forward and only show "the pretty stuff". My friend Shauna has a beautifully written post about this topic HERE.
I hope this post was able to provide some insight into my Instagram photo approach. If you have any questions, please comment below! If you have other awesome tips, I would love to hear them! If you post a photo using some of the techniques I described, tag me on Instagram @kelleynan – I would love to see.
Additional Sources:
Mirrored End Table in Living Room – Palais collection discontinued from ZGallerie
Mirrored End Table in Foyer – HomeGoods
Baroque Mirror in Foyer- Vintage
Dining Room Rug- Calvin Klein at HomeGoods
*Note: sources are linked and used throughout the post. Where product is no longer available, a similar substitute has been listed.
*Post contains affiliate links