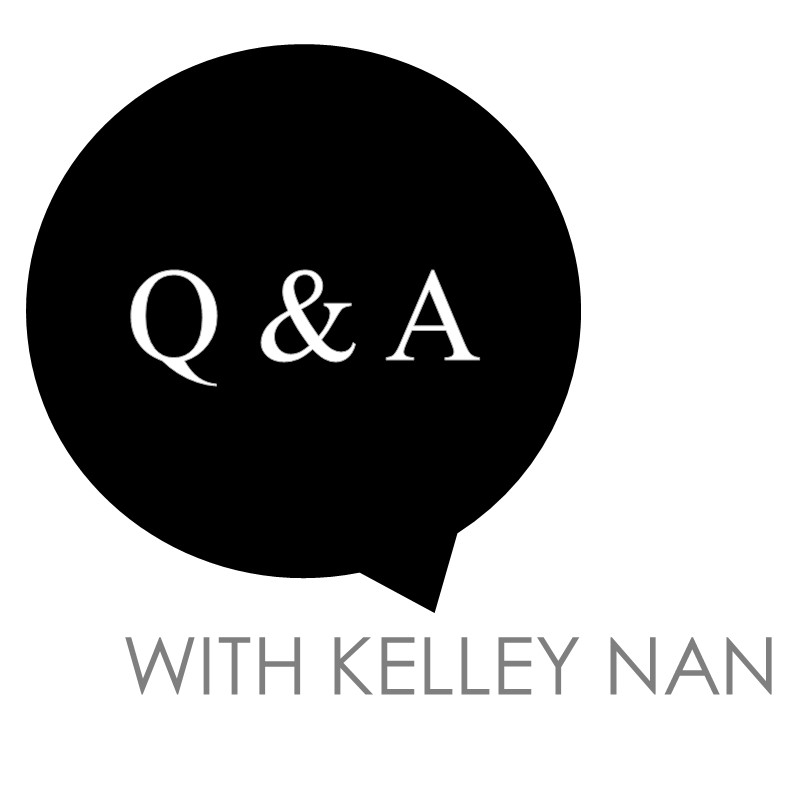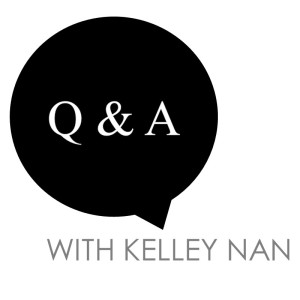 I wanted to write a post which included some fast facts, to introduce myself a bit more to blog readers and those who I engage with on social media. I recently opened it up to my Instagram pals to ask me some questions so I could craft my Q&A around what people truly wanted to know. I wasn't sure of the questions I would receive – if people would want to know my favorite pizza toppings (veggie, no mushrooms) or my favorite flower (hydrangeas)… But, what I received through comments and messages were questions that don't necessarily lend themselves well to short answers. Or, maybe I just like telling stories and took them as an invitation to have a little story-telling session. So, I may get a bit long winded, but here we go!
Tell us where you grew up and share family deets.
I was born in north Georgia and have lived here most of my life. Living in a suburb of Atlanta, I have watched my once small, rural town become one of the fastest growing cities in the country. When I was 16, I moved to Roanoke in southwest Virgina; while high school is arguably one of the most difficult times to make a transition, I loved it. I loved being "the new girl". I found out years later that one of my now best friends, Maia, spread a rumor that my southern accent was fake when I started school… I sure am glad I ended up getting on her good side! (haha) After college, I relocated down to south Alabama with my mom in search of new opportunity. When I couldn't find my first "big girl job", I took a chance, received an offer, and ended up moving back to my hometown. Good thing because soon after, I met my husband.
How did you meet your husband?
To keep a long story short, we will just say "through a mutual friend". When this "mutual friend" and I were no longer "friends", Dave (my husband), our friend Casey, and I formed our own little "Three's Company" alliance… Dave and I supported each other through break-ups and life. I offered him advice of what to get his girlfriends for Christmas and he told me when guys I was seeing were being *butt-heads (*that most certainly is not the word he would use! haha). When all the "feels" and realizations set in, we knew taking a chance on being more than "just friends" would either be literally the best thing ever or would ultimately ruin everything we had built with each other over the past few years. Since we knew everything about each other, there was no awkwardness or worries of over-sharing and first impressions. We knew immediately and were engaged within six months.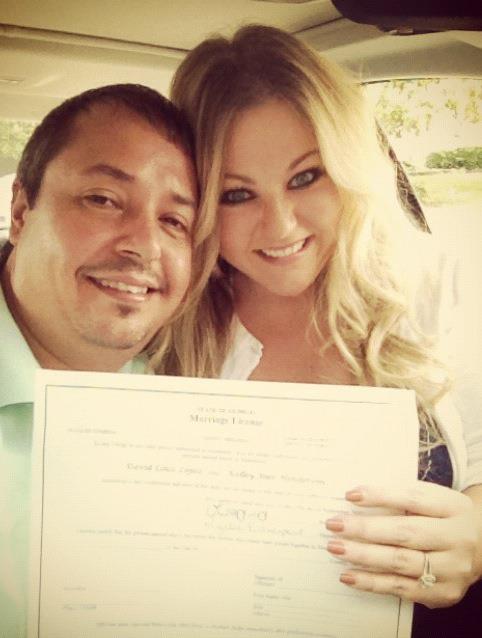 Who/what influences your design?
Whenever I am thinking of styling a room, I think back to my grandmother's home. She had this traditional, regal style with southern undertones. A blue and white living room with white built-ins, a handsome library with dark hardwood, a formal dining room filled with heirlooms, and a bedroom straight out of a Ballard Designs catalog. I see myself more and more trying to achieve some of what she did in a little more modern, eclectic, practical way.
When and how did you become interested in home decor?
When I was a little girl, my mother helped me sponge paint my room. After the walls were covered in royal blue splotches and the "Under the Sea" border was applied, I continued to rearrange my bedroom as a weekend hobby, always looking for ways to create something new. A few years later, my middle school tastes evolved from teen magazine-inspired efforts, (such as "Got Milk" ads plastering my closet doors), to an entirely blue bedroom, complete with a rug resembling fur stolen from The Cookie Monster. Through college, much of what I made working went to constantly changing up my small apartment bedroom. In the past, I have always tried to take larger pieces I already had and create a room around those pieces. Our current home is the first place I truly felt like I was able to start with a blank canvas – it has become my ongoing, never ending work in progress.
What do you do for a living?
On nights and weekends, I devote much of my time to creating, blogging, and decor. My actual Monday through Friday job is spent working for a firm that does consulting and training for nonprofit organizations. I love seeing smaller nonprofits across the country making an impact in their respective communities!
Where is your favorite place to eat? 
We eat at home 99% of the time; my husband loves to cook! Whenever I do go out to eat, I love Mexican.
And shop?
My two standards are HomeGoods and Pottery Barn.
Where are your furniture and accent pieces from that you feature on your Instagram account?
I will have a blog post coming soon 😉
What has been your favorite furniture investment?
Without a doubt, our bed! I promised my husband we could upgrade our queen to a king when we "moved one day", so when that time came, we went all out. From our bed to our bedding to our mattress, I never knew a bed could be so cozy. Totally worth it. You can link to my bed components below.

What do you like to do besides decorate?
If I didn't enjoy decorating and blogging, I would be in big trouble because it does take up so much of my "free" time. Here are a few other things I love: visits and shopping sprees with my mom, sitting on the back deck with my husband, live music, SEC football, cuddling our pups, binge watching tv shows, card games, and anything that can be made into a competition.
What did you study in school?
I graduated from Radford University in Virginia with a degree in Marketing.
What do you do with all of your recycled decor from year round style changes?
The basement! Oh my goodness, if you could only see our poor basement… haha We are joining in our community yard sale this year so I am hoping to part with several things, purge a bit, and de-clutter. I am my mother's daughter and love all "my things", but am looking forward to simplifying.
How did you grow your Instagram account?
Ok, so probably not the answer you wanted to hear, but… by accident. At least initially. When we were moving into our new home, I posted a few occasional progress pictures and people I didn't personally know started following along. I quickly realized that home decor had its own social media niche and community so I started paying attention to hashtags used on others' posts, tagging applicable brands and retailers, and interacting. When I concentrated on the relationship building aspect of it, I started gaining momentum. Posting quality photos plays a big role, also. I have had questions on my Instagram photo methods so I will actually go into detail on this in another blog post. Lastly, I think my style is viewed as relatable and easy to achieve. I love gorgeous interior shots from designers and architects but I think there is something comforting about home decor enthusiasts who curate their homes from familiar places.
Any tips for brightening up a kitchen with dark cabinets without painting the cabinets? 
Take advantage of your natural light and light fixtures. Look at your accent decor and consider switching to white ceramics. If you can, incorporate lighter area rugs. Go with a neutral, simple palette instead of bold colors and patterns. Is changing your countertop to a white quartz/marble an option? Or using a light backsplash? Use a light, neutral paint on the surrounding walls. Don't overlook your cabinet hardware. Keeping your counters free of clutter and the tops of cabinets bare will also help as visually, it will help your kitchen appear more bright and open.
What kind of wine should I show up with?
Haha, Debi, I love a sauvignon blanc or a pinot noir-based rose 😉