This month's "Board of the Month" is a little bitter sweet. Not surprisingly, April's theme is Easter; is your priority right now to whip up a display of edible goodness? Maybe? Maybe not? Ok, so yes — this Easter is going to look different for all of us. That doesn't mean it's cancelled (no one could ever cancel Easter!); it just means we may have to be a little more resourceful with how we celebrate. In our house, we are trying to think about not what we can't do, but what we can and what we get to do. Watch church in bed with coffee? Heck yes! Dye eggs in pjs? Absolutely. Turn our traditional dinner into a cookout for just us? Very likely. You can still have a backyard egg hunt and if you're really wanting to embrace this year being different, why not evolve your standard hunt into a scavenger hunt, complete with clues? We can be as frugal/creative/resourceful as we need to be and still celebrate the reason for Easter and have fun while modifying our traditions a little. Regardless of what we can and can't do, I will be here, continuing to create and provide ideas for as long as I can — even for moments of escapism, distraction, or inspiration for a future date. So today, we're talking Easter boards! As I aim to do with a lot of my content, I'm so glad I was able to prepare April's board in advance. And if this is something you want to do this weekend, you can still create a whimsical display — even with an abbreviated or modified version. Along with the break down the details on my Easter board — that you can save for now or later — I'll give some alternative ideas as we go along.
*Posts on KelleyNan.com may contain affiliate links. Click HERE for full disclosure.*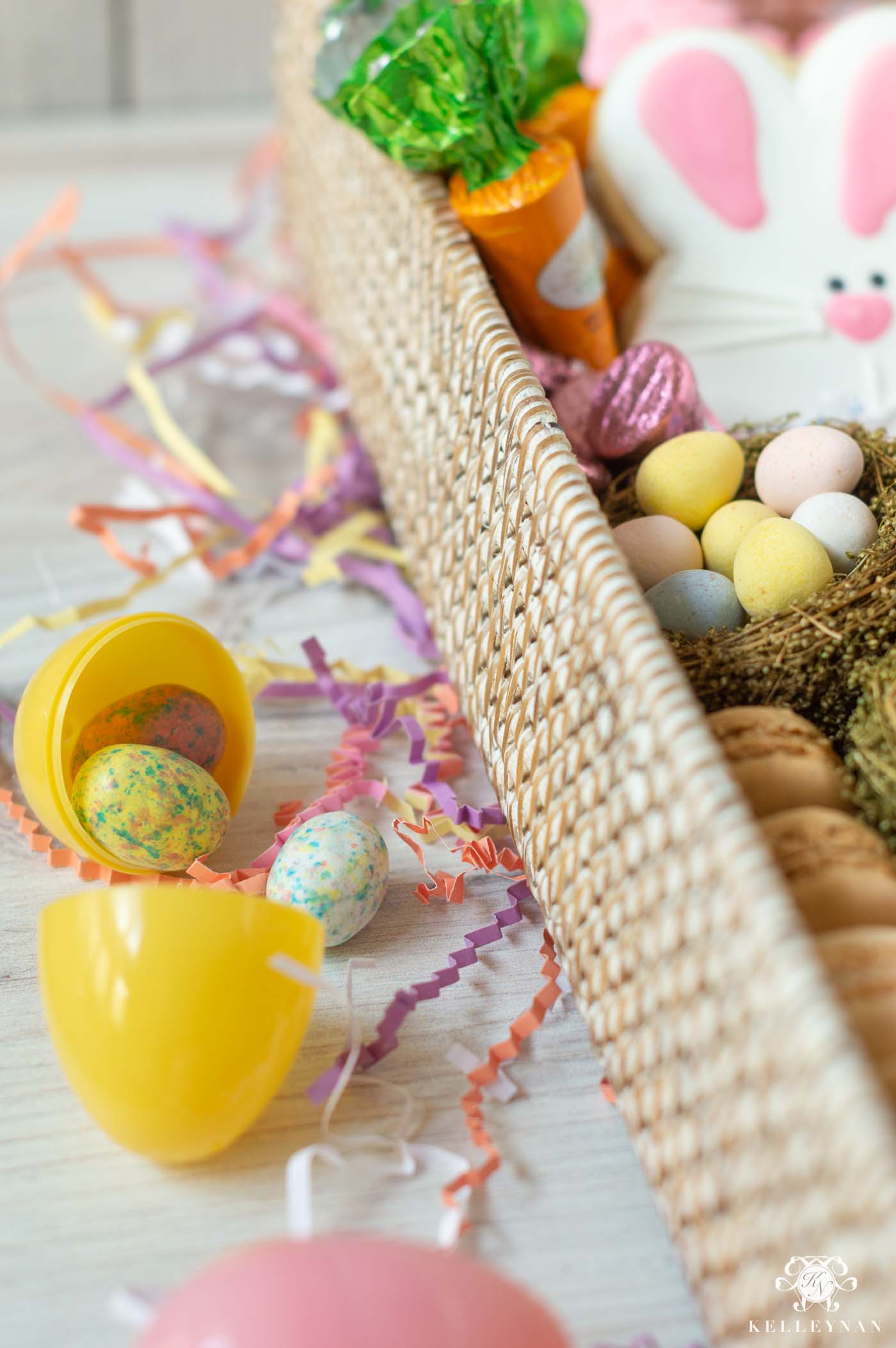 Easter Board
Still not feeling it this year? You can pin this idea for future seasons 😉 But, for those who are still looking for at-home Easter ideas, let's talk about it. I went the route of candies and sweets and stuck to pastels; and, instead of using a board from my arsenal, I used one of my favorite rattan serving trays (HERE) — not only to contain the loose sweets but to also give it an "Easter basket" vibe. Here's the result.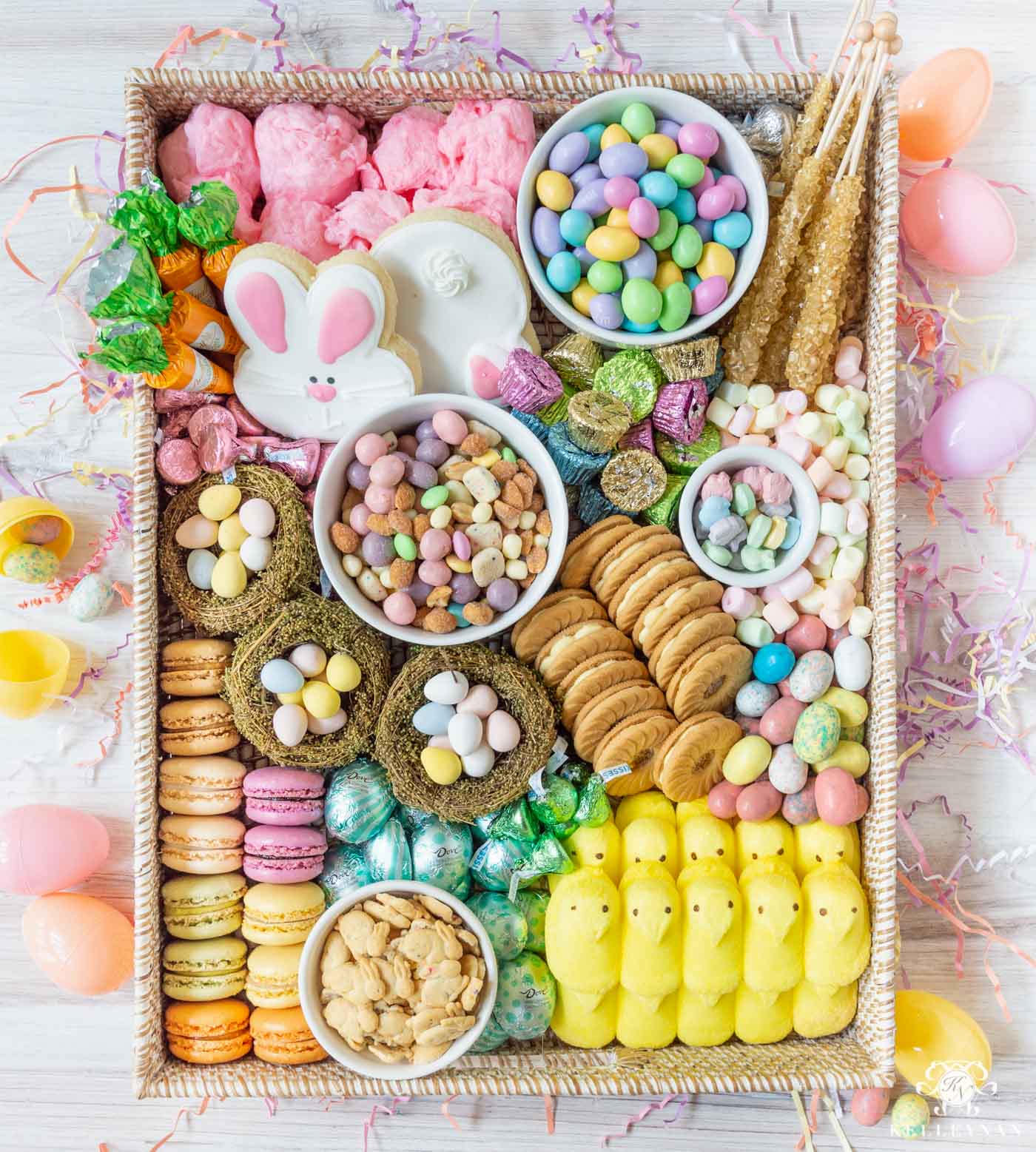 Like I said, I was able to prep this in advance and I am not suggesting anyone go in-store for non-essentials. Even when we are already in the grocery store for our rare trips, I've kept it as quick as possible and haven't wanted to deviate from meal supplies. In and out. But, if you also prepared weeks ago for the possibility of being homebound this weekend, you may just have a stash in your pantry you can allocate towards a tray of Easter treats.
If you are still using Target for grocery pick-up, I was able to source a good bit of my board from their pantry section.
Scroll & Tap for Board Sources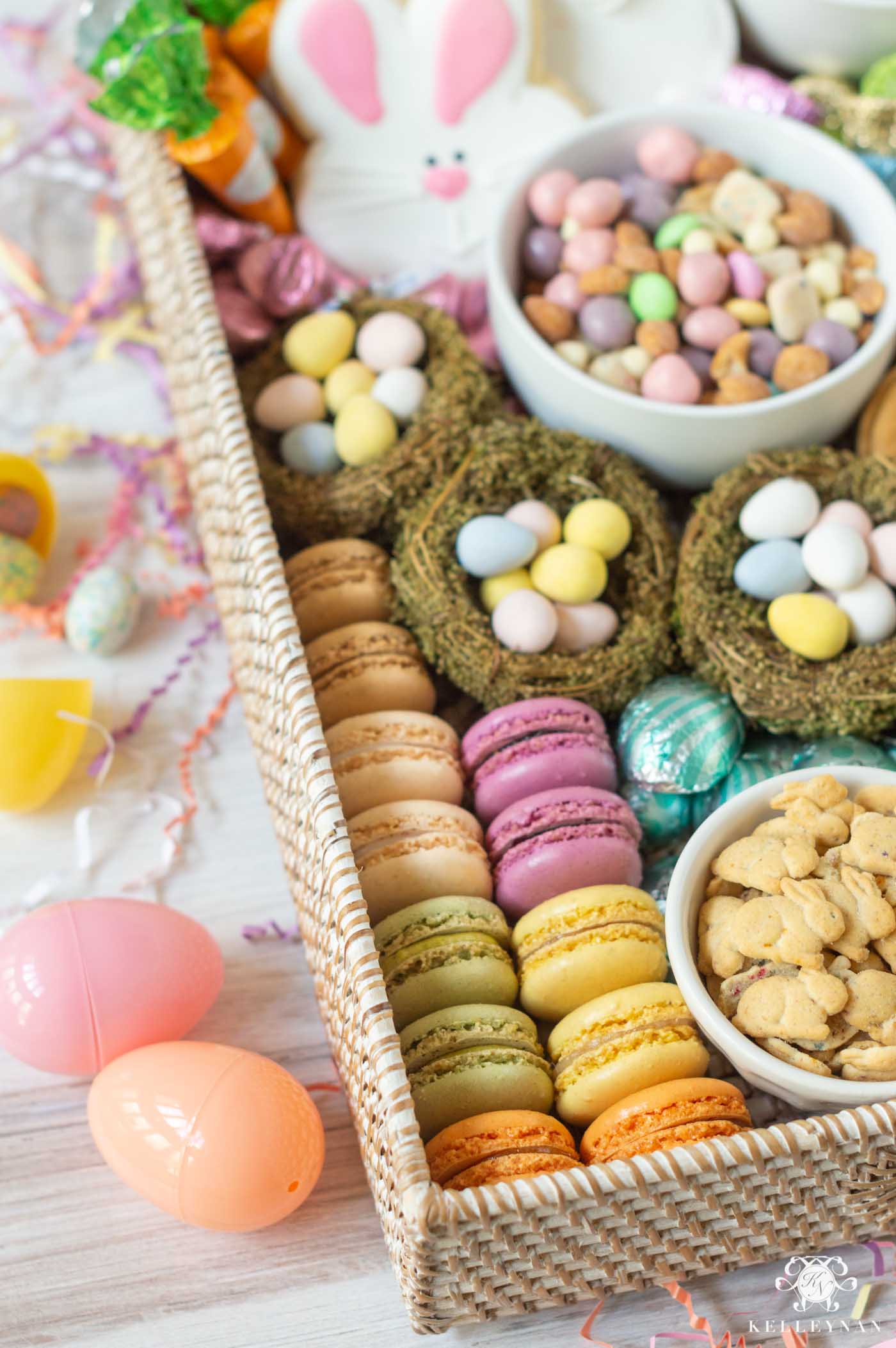 Sweets aren't an option? Raid your pantry and fridge and turn it into an Easter picnic board. The majority of my cheese boards are crafted not by going through a shopping list at the grocery store, but by seeing what I already have on hand. Pull out your crackers, olives, pickles, fruits and veggies and see what you come up with. Goldfish, peanut butter spread on saltines, chips and salsa… who doesn't love a board of finger foods for lunch?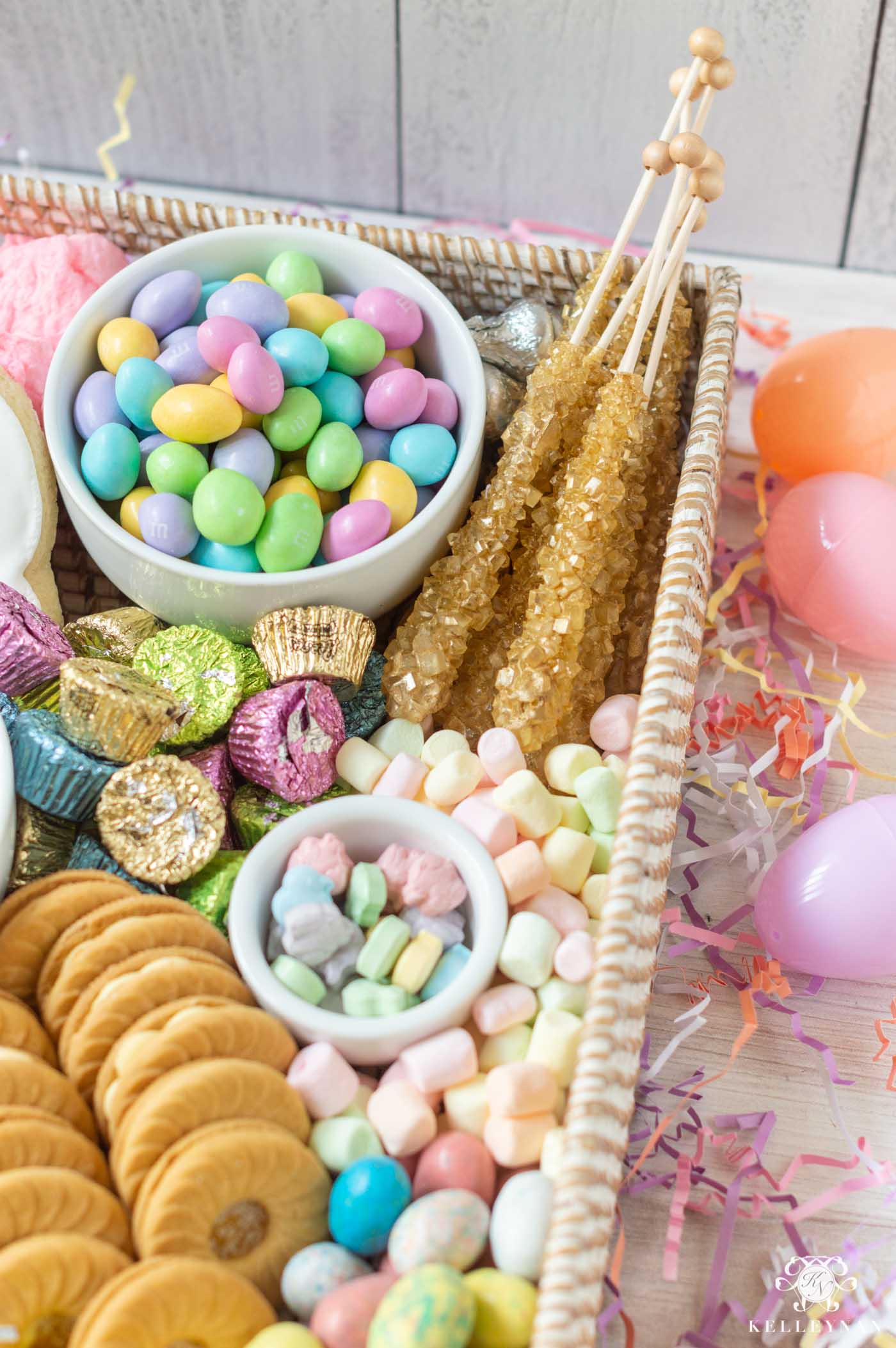 I know even though shelves are clearing quickly right now, we don't actually have a food shortage. But, I have been hyper sensitive about being extra conservative and trying to 1. make what we have last and 2. not let what we do have go to waste. My goal is to only set foot in a store if and when absolutely necessary. So far, it's worked well 😉 And, I don't know about you but my conservatism has moved beyond food items; overnight, I found myself paying much more attention to being smarter with everything we use in our home from napkins and sandwich baggies to shampoo and laundry detergent. Not a bad practice to be improving upon that will hopefully become habit long after this ends.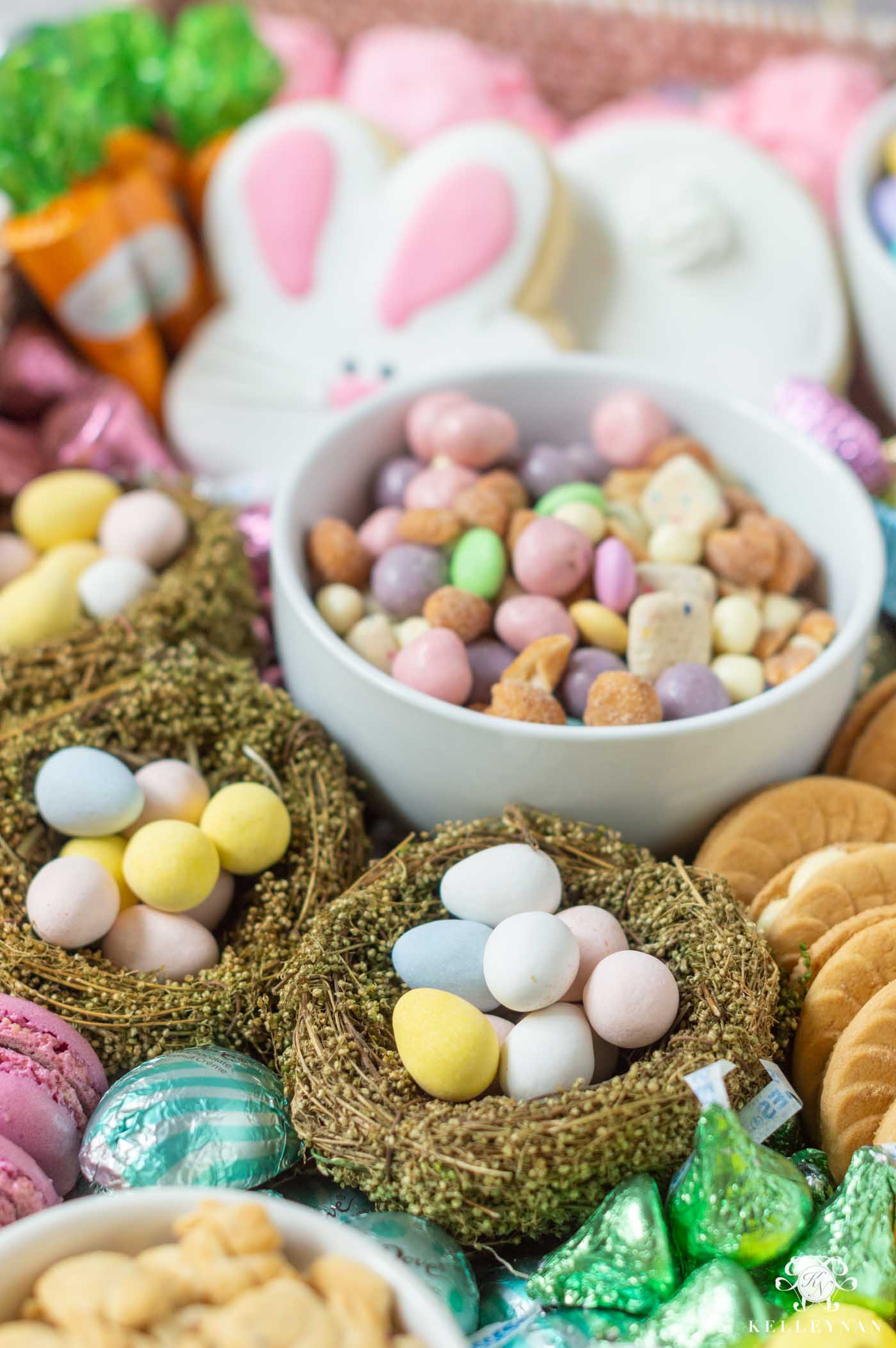 Whether you're going for a candy board with sweets you already scored, plan to grab, are ordering for delivery, or, you're opting for an Easter picnic board of finger foods, check your Easter and spring arsenal for ideas on what you can incorporate. I used little bird nests as bowls that I hadn't pulled out in five years!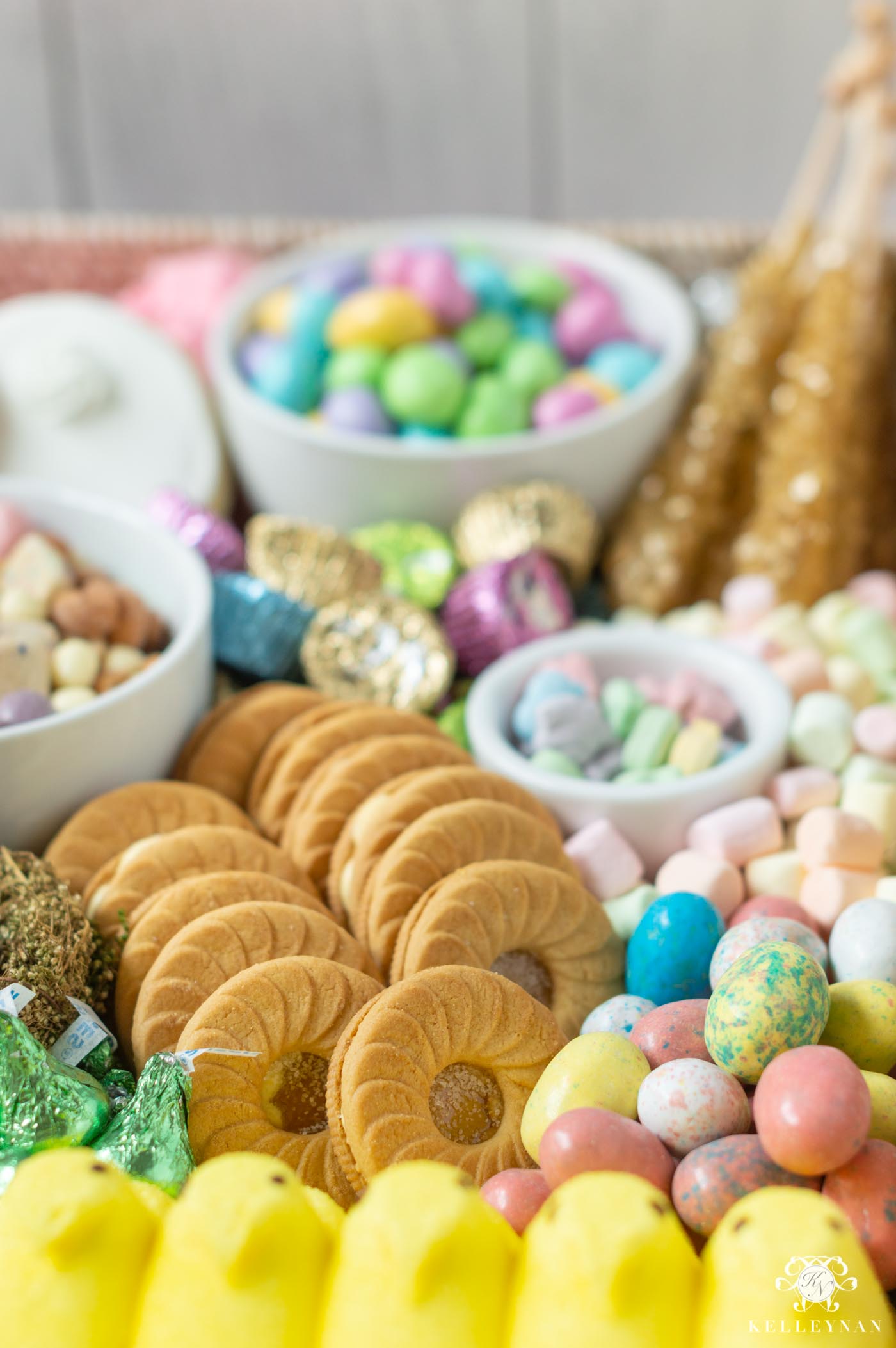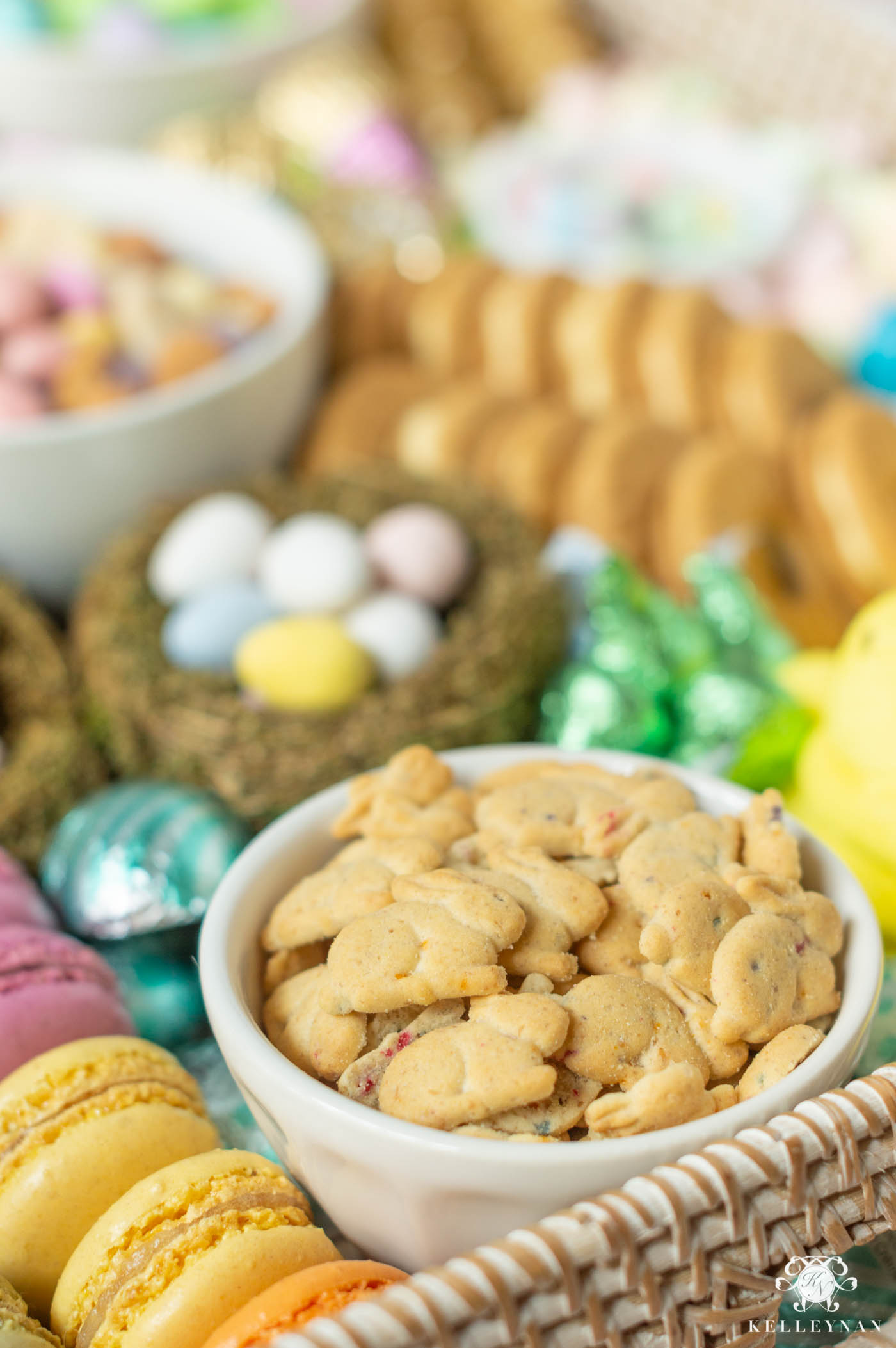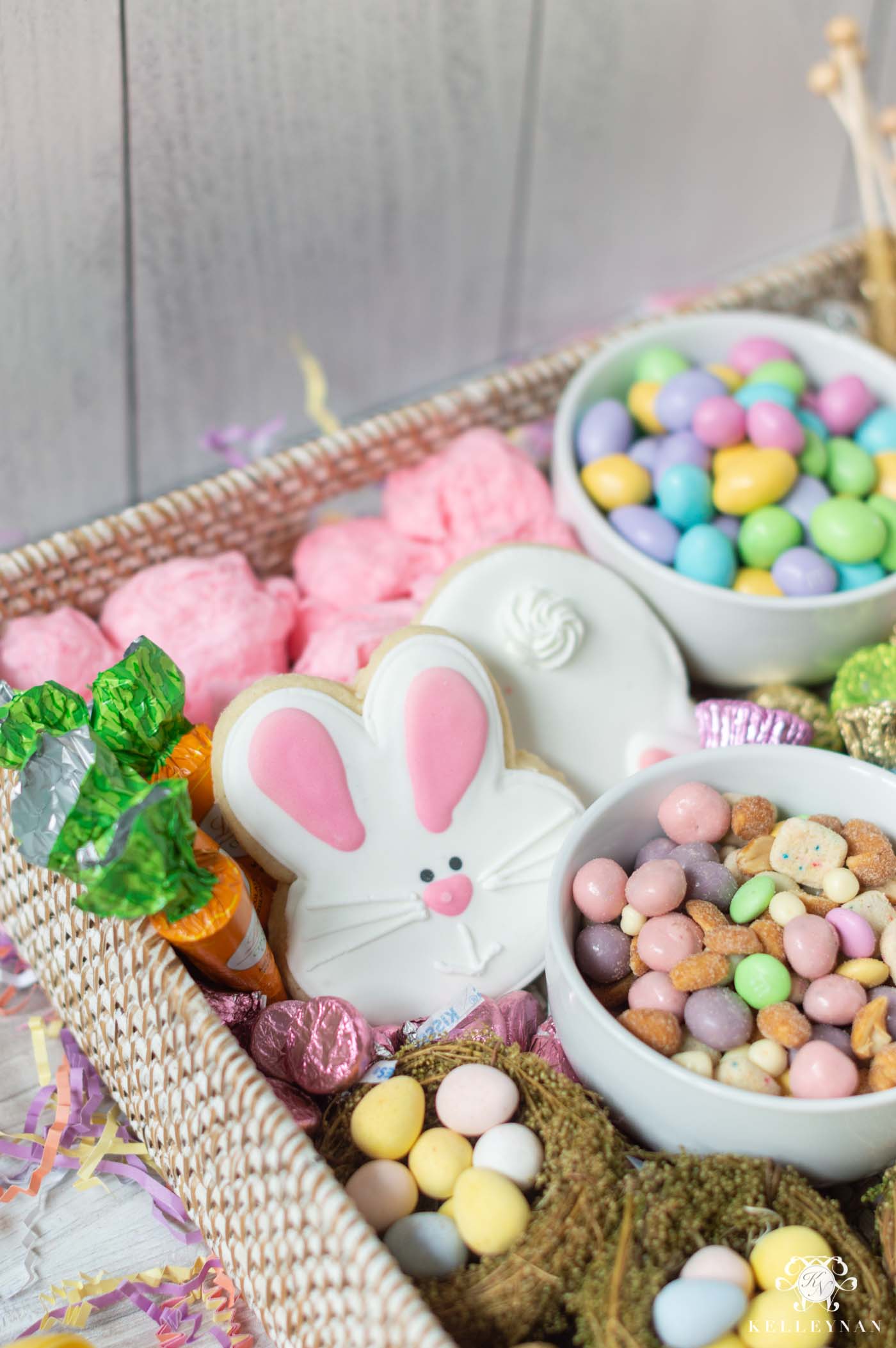 For the full run-down, here's what my board consists of.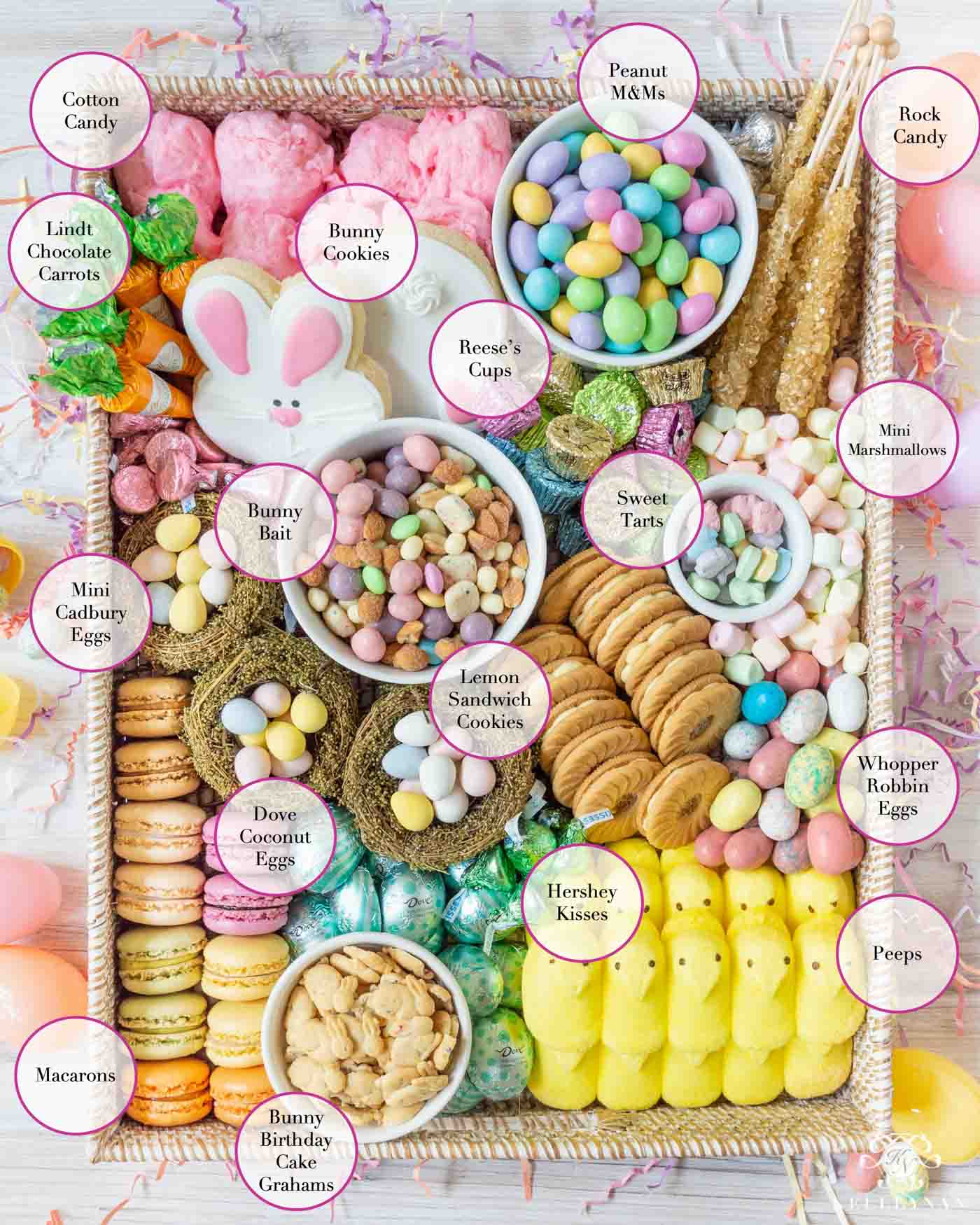 Scroll & Tap for Board Sources


Claiming normalcy where I can and keeping to my routine is feeding my soul right now. This Easter may be different but it can still be beautiful. Thank you to you all for continuing to give me a reason to share, create, and do. My blog is built on my love for all things home — and sharing that passion — so I hope that now, more than ever, it can be a source of inspiration for a simple project, an easy organization idea, or even a family-friendly go-to meal. Sending wishes of health to you all — happy Easter and enjoy your special weekend with those you live with.
To catch next months Board of the Month, be sure to subscribe HERE.
Scroll & Tap for a Few Fav Boards

A FEW OTHER BOARDS YOU MAY LIKE