Are you struggling from the time change or totally unphased? I've been down in Lower Alabama helping my mom prep for her home listing so I'm actually losing two hours today on my trek home — Jesus, bring on the coffee! I thought officially moving into Daylight Saving Time was the perfect opportunity to share the latest Board of the Month — a concept I've been really excited about and totally different than last year's St. Patrick's Day boards (you can see those three concepts HERE) — with a sumptuous, spring-forward morning survival spread. Now, I know this morning's breakfast board probably won't make it to your kitchen island today (unless you're uber prepared with all the continental treats) but it's definitely a different take on a cheese board that would be perfect for a brunch, holiday or special occasion.
*Posts on KelleyNan.com may contain affiliate links. Click HERE for full disclosure.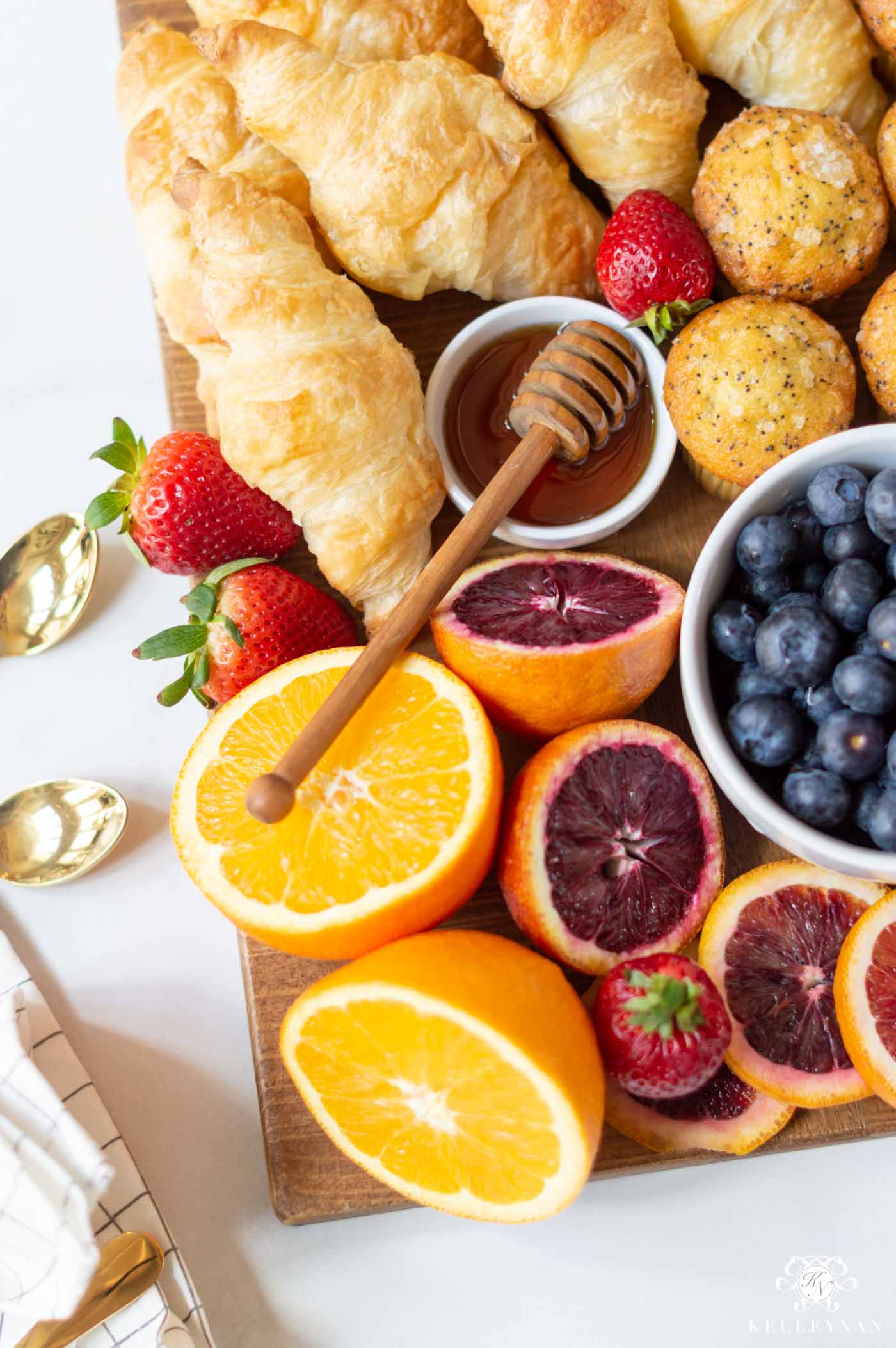 March Board of the Month: Rise & Shine Breakfast Board
For me, the key in putting together a breakfast board is sticking to the same principles of any board I create.
Use lots of different flavors & colors
Stick to finger foods/items that can be dipped or at least miniature prepared items
Don't be afraid to layer and pile it on
Here's how it turned out…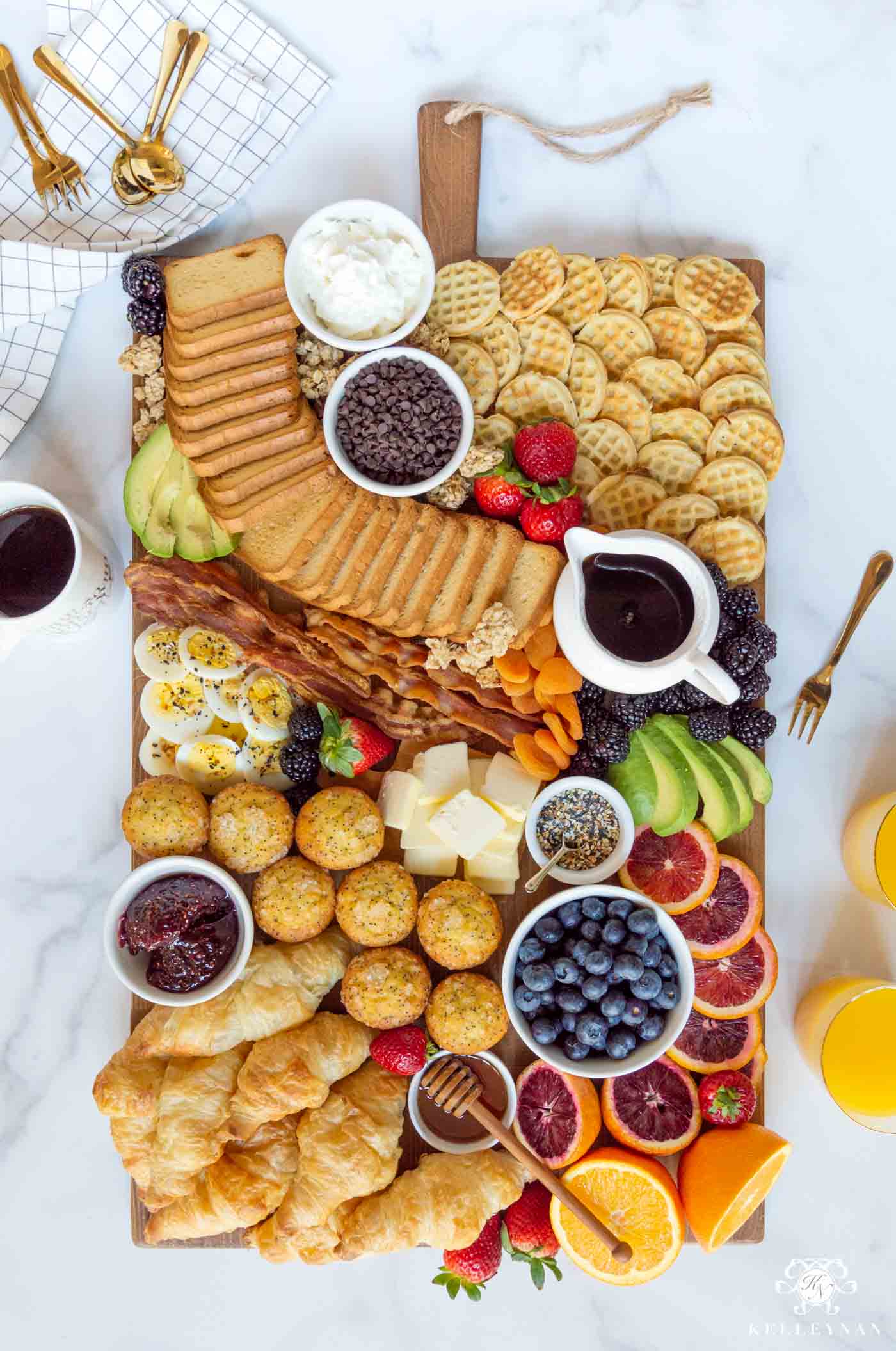 I used my latest board — this reclaimed pine board in the "large" size — again. If you're planning for something like a breakfast board or more of a meal/options board, having something large you can display on your island is such a treat. You can find it HERE and use code SAVEMORE for a discount today.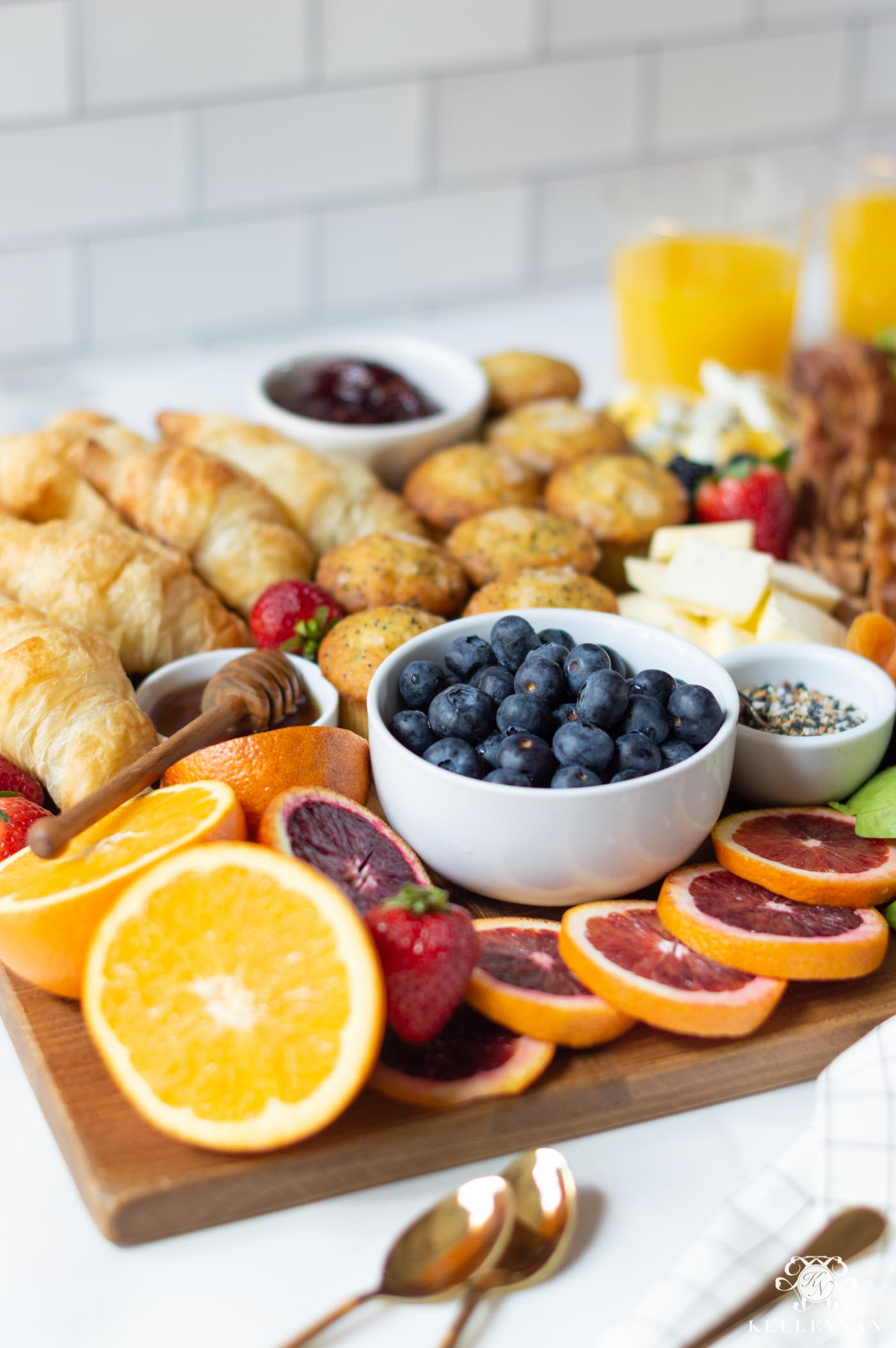 When Would I Create a Breakfast Board?
There are a lot of opportunities to assemble and serve morning treats and it doesn't even have to be in the A.M.  Here are a few ideas…
Brunch with girlfriends
Baby Shower
Bridal Shower
Breakfast for Dinner get-together
Christmas morning
Thanksgiving morning
Last weekend before school starts
New Year's Day
Game Day
Morning of Graduation
Father's Day
Mother's Day
'Welcome to the Neighborhood'
Hosting little league after an early game
End of school celebration
Small group get-together
Royal Wedding Watch Party
Black Friday
Welcome home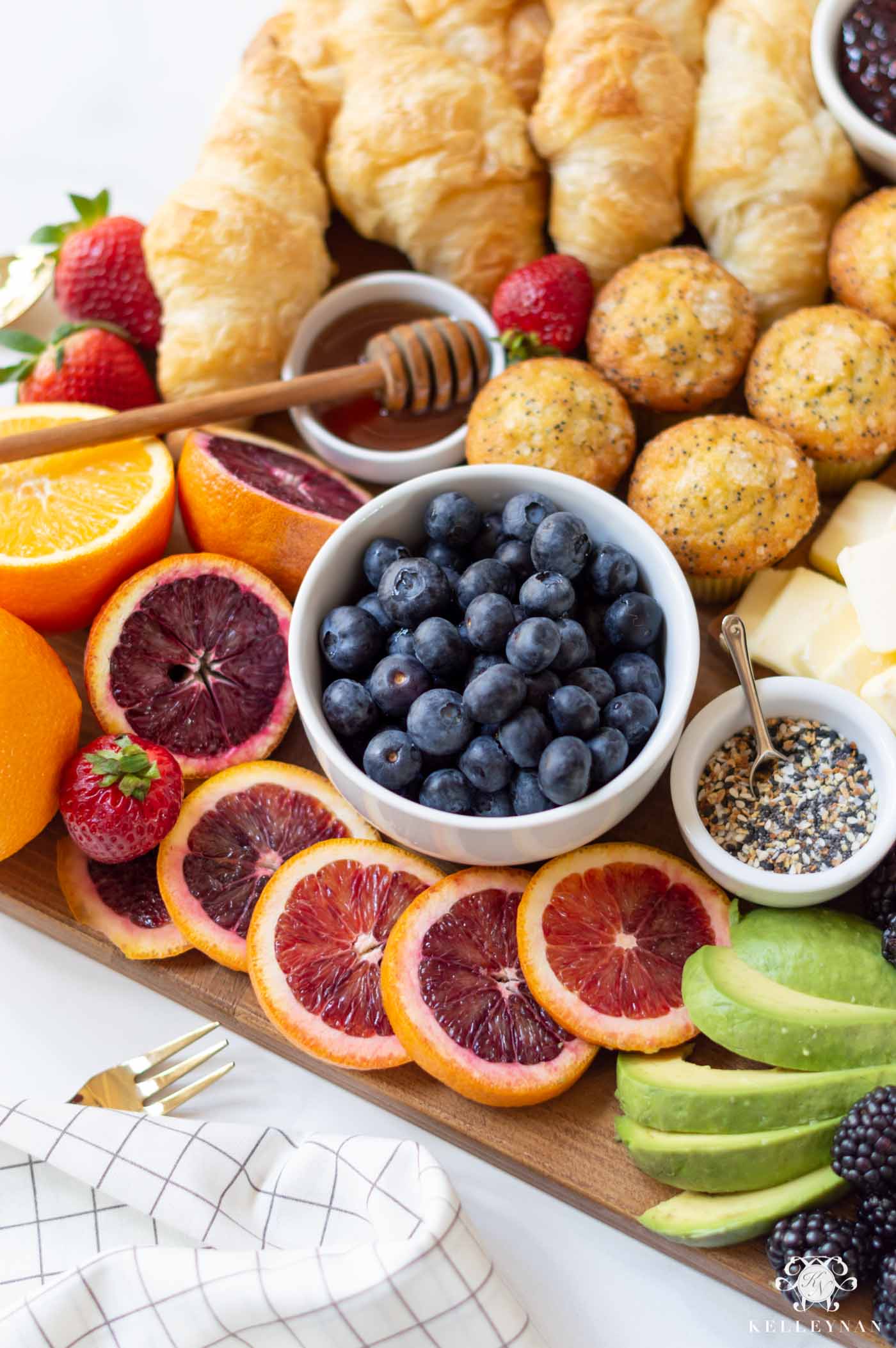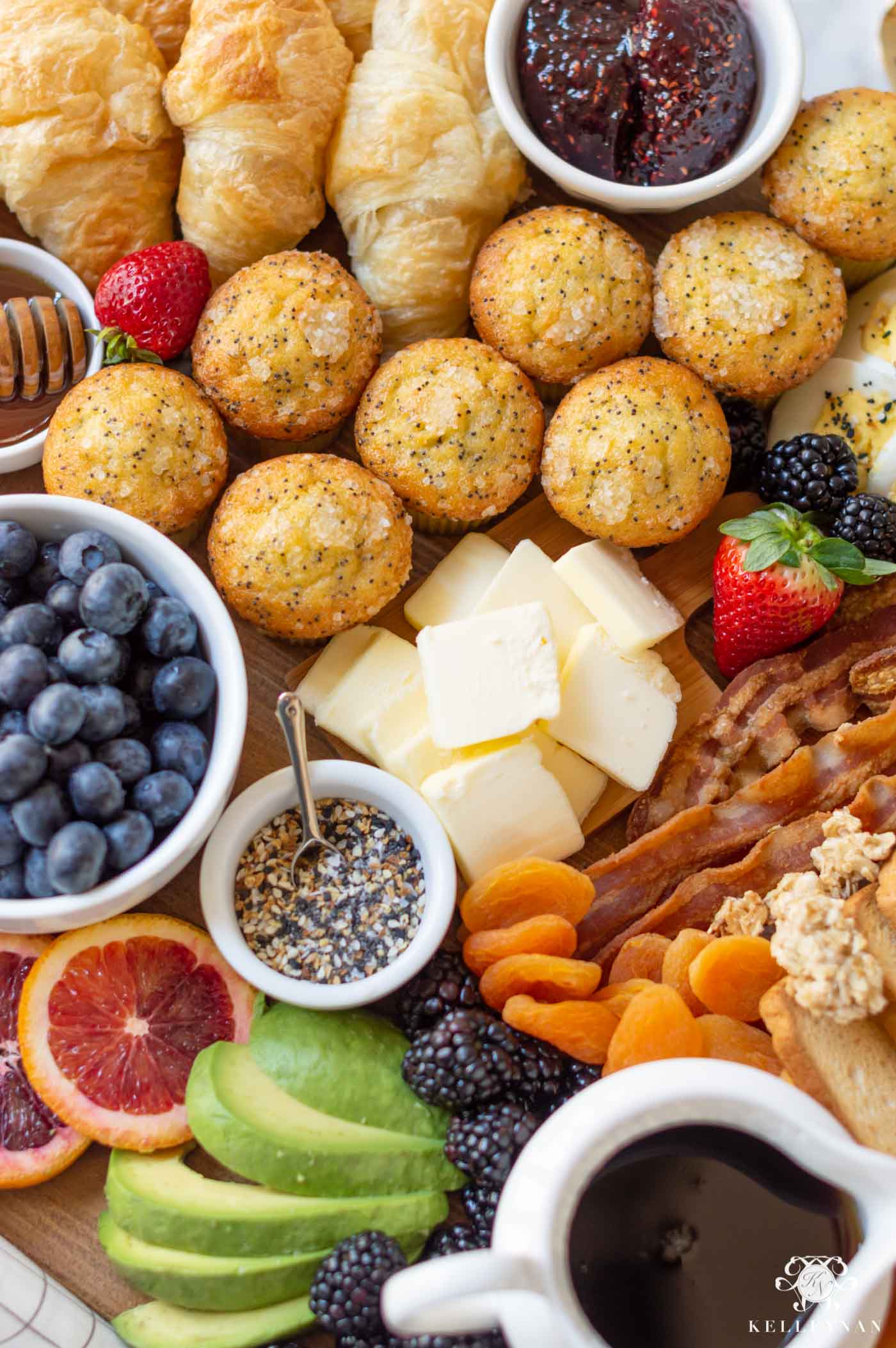 What Do You Put On a Breakfast Board?
That's the other fun part — anything goes! It's totally up to you. I stuck with a continental theme but could have gone heavier on muffins/danishes/cinnamon rolls. I could have gone more of a toast route with spread options or bagels with a variety of cream cheese. This is what I used…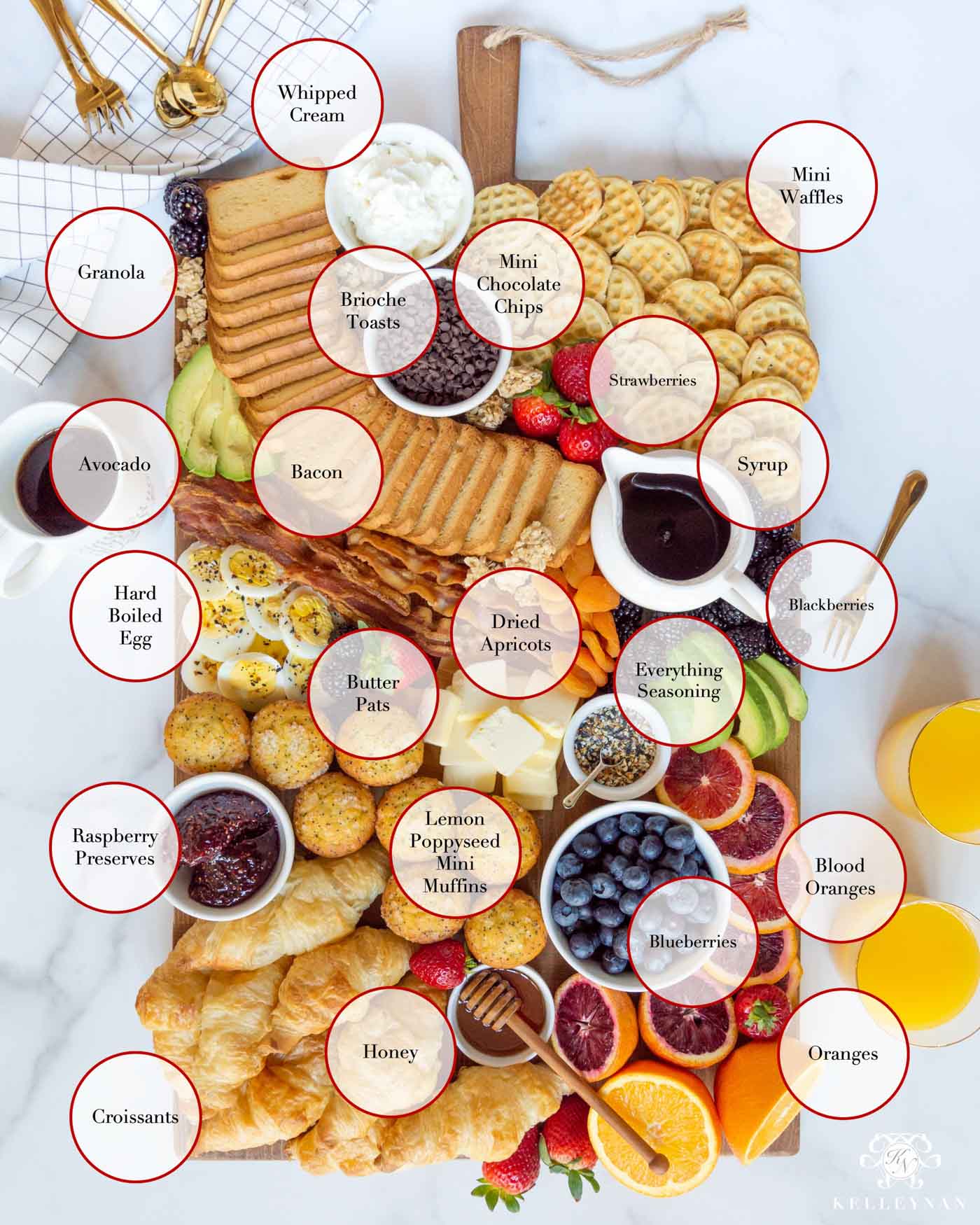 I set large items down first, followed by the accompanying topping/dip/spread bowls and I kept like items/partnering items together. For example — I kept the whipped cream and chocolate chips next to the mini waffles. If they were on the other side of the board, it may be confusing as to what they are intended for. Fruit, granola, and anything small was nestled in last.
And by the way, add the croissants in the frozen section and the brioche toasts (I've been using these for quick, mini avocado toast) — both from Trader Joe's are amazing; add them to your list for your next run!
To catch next months Board of the Month, be sure to subscribe
HERE
.
A Few Other Boards You May Like
A Few Favorite Boards
Scroll & Tap to Shop