You know those super ambitious people who prepare a full week's worth of meals each Sunday afternoon? Or those who can plan out and shop an entire month's groceries at once? That's not what this post is about haha. I mean, #goals, for sure, but I'm more of a "little-bit-at-a-time" gal. But even if you aren't willing to whip out all the appliances and food storage you own, all at once, for the sake of preparedness, we can still work smarter. With the holidays just around the corner, time is even more precious (and harder to come by), with all the commitments that come along with the season. Today, I'm sharing some of my best tricks for preparing meals in advance, without spending extra time in the kitchen. I promise, if you dip your toes in now, these meal prep tips will save you loads of time over the next couple of months, when you find yourself buried in shopping, baking, wrapping, and card-writing.
*Posts on KelleyNan.com may contain affiliate links. While this post is sponsored by Ebay, all opinions, concept, and creative are my own. Click HERE for full disclosure.*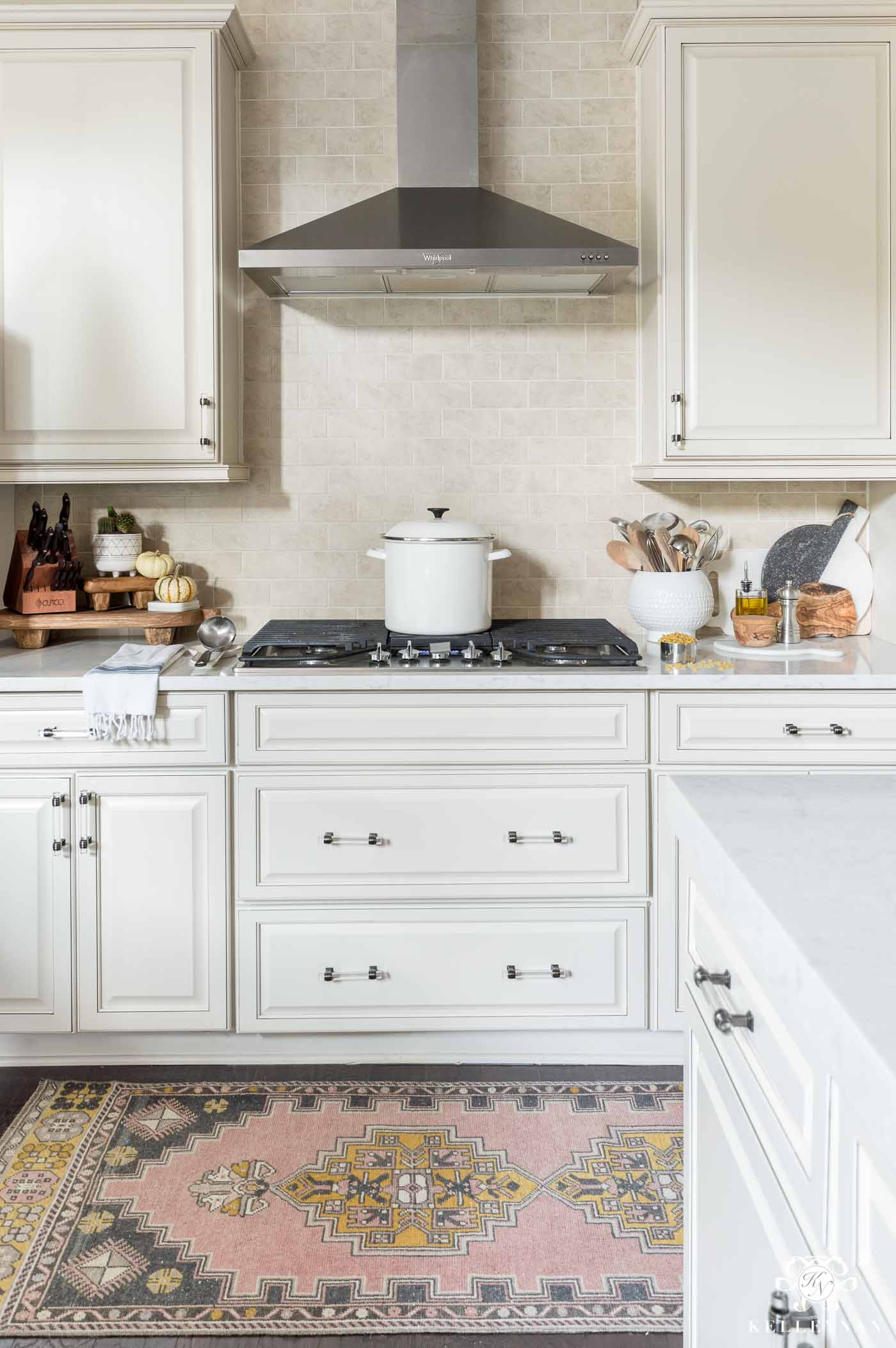 Pre-Meal Prep
Half of meal prep is in the planning stage; holiday or not, these are practices that have become habits in our home. I know what it's like to try to figure out dinner at 4:00 p.m. and also what it's like to not have motivation because you feel uninspired. These simple shifts will help save time and money on an everyday basis.
1.
Securing the Right Kitchen Tools
How many small appliances do you have? Are your cabinets overflowing? Countertops battling for space? If you've never met a quesadilla maker or panini press you didn't have to have, I may be talking to you 😉 We all want full service kitchens without limitation but how often do you actually use that electric wine opener? I've been on a quest to consolidate my small appliances by investing in just a few that serve many purposes. And not just serve a purpose but that serve me and the meals I actually prepare. I love a good hot, pressed sandwich as much as the next person but instead of an appliance that only caters to sandwiches, we have a multi-purpose grill that has different plate inserts. It can act as a griddle, grill, and yes, even a sandwich press. THIS ONE is a 5-in-1 that even has plates for waffles.
Recently, we were living with multiple crock pots, a pressure cooker, etc. – and then, I decided to go for an Instant Pot which immediately eliminated the need for several of those appliances. It acts as a slow cooker, pressure cooker, and rice cooker… it can saute', steam, and operate in other ways I've never tried. Moral of the story, if you aren't using it, stop letting it take up space in your kitchen. And if there's a way to consolidate some of your individual items into multi-purpose tools/appliances, consider testing it out. I'm way more inspired and ready to meal plan when I have fewer gadgets to master and methods to dedicate my focus.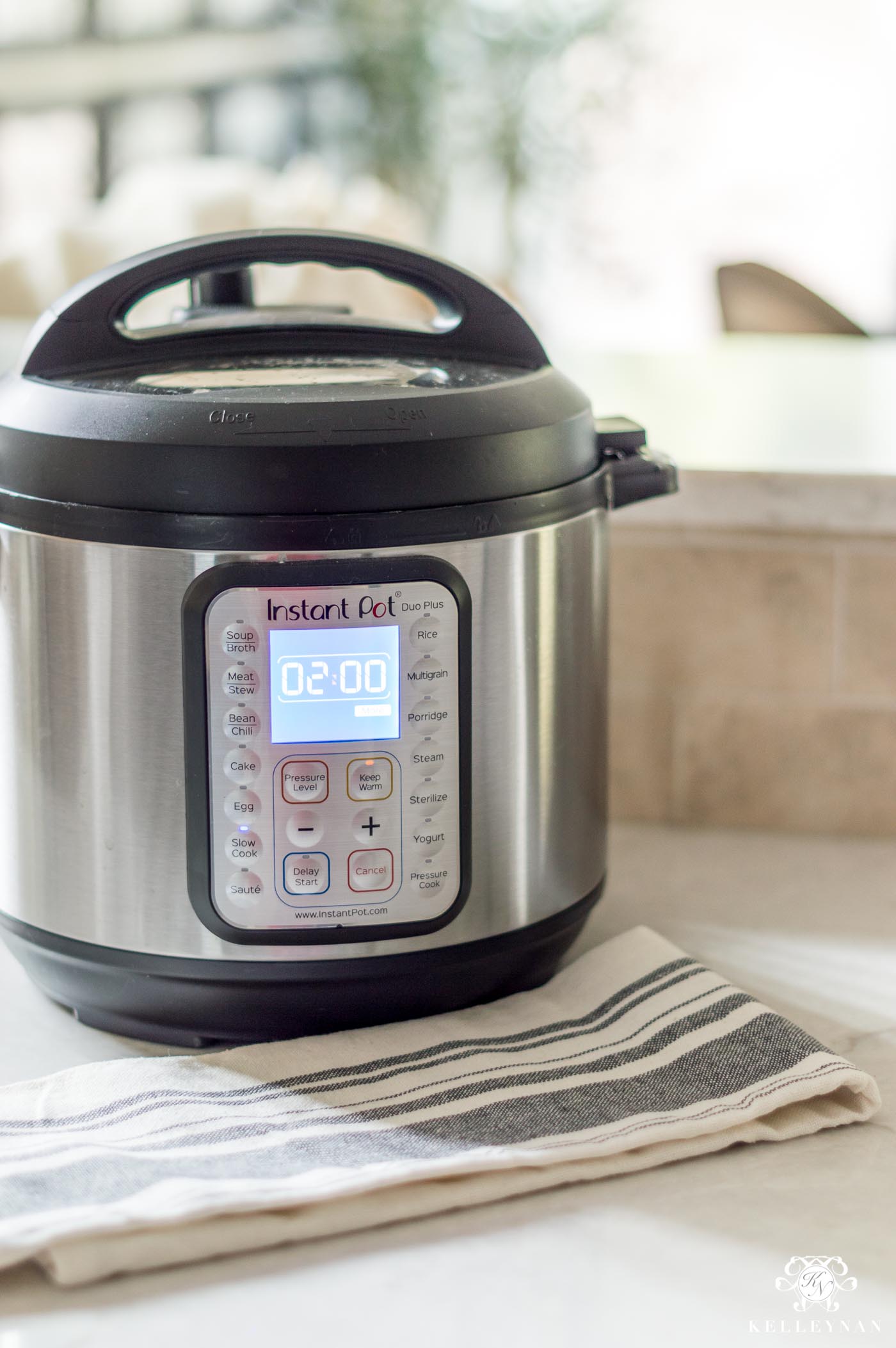 I also just pulled the trigger on a Kitchenaid mixer. It's been on "my list" for years and each holiday season when we're baking more, I always say "this time next year, we're going to have a stand mixer". Well, Dave just perfected his homemade tortilla recipe which was reason enough to pull the trigger ;). He's already convinced it's going to change our lives (at the very least, his tortilla making) and has been researching to see what extra attachments we may want. I went with a black, matte refurbished Artisan series model HERE. eBay has a lot of retailers who offer factory-refurbished items, like KitchenAid, that have been put back in "like new" condition. They even have a Dyson Outlet that has new and refurbished vacuums (like my Dyson v10 Absolute), hair dryers, and air purifiers and fans (I have the hot+cool link). Most refurbished models, offered by Dyson, KitchenAid, etc., also have year+ warranties. I paid a fraction of the price for our stand mixer and it did indeed come delivered in a KitchenAid box, wrapped like I purchased it from the store.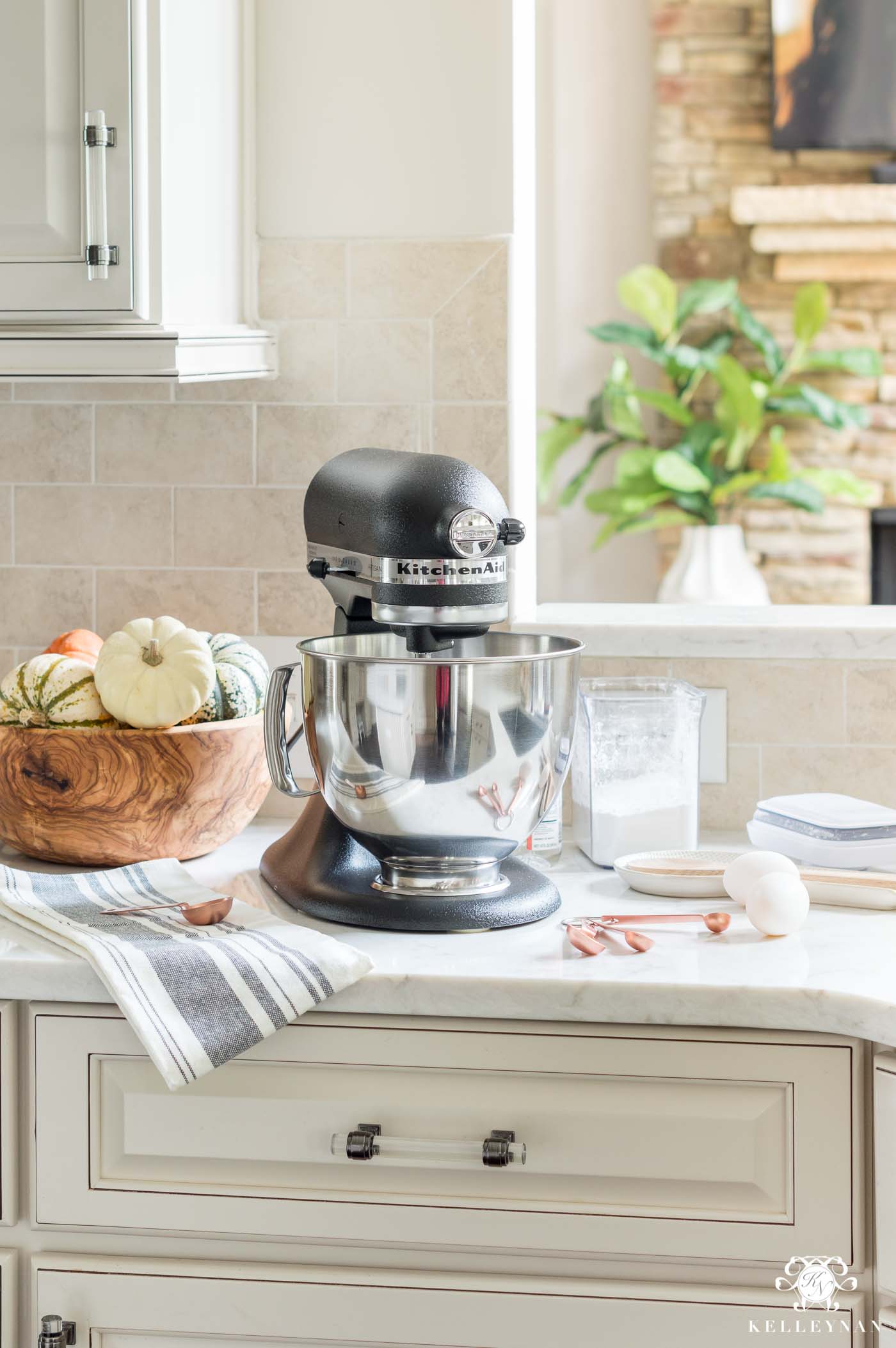 Olivewood Bowl // KitchenAid Mixer
Scroll & Tap to Shop Some Favorite Multi-Purpose Appliances

2. Weekly Meal Plan
Every Sunday, I sit down with my calendar and recipes to plan our dinners for the week. I try to get it done, first thing, as I have my first cup of coffee, so it's become a regular part of my early-morning routine. I use a few methods in determining our meals and filling in those slots:
Do we have fresh produce that needs to be used, already in the fridge?
Any special requests?
Anything new I've been meaning to try?
Any weeknight commitments that will be a time constraint?
I also try to mix it up by types of meals. One pasta/Italian, one Tex-Mex, one grilled, one crock-pot meal, one salad, etc. And then, I try to look at the days I have set, consider their ingredients, and see if I can come up with anything that will use the rest of the ingredients. For example- I know my chicken casserole calls for onion and celery. To make sure I use all of the leftover casserole ingredients, maybe I'll make chicken noodle soup, which also uses onion and celery, on another night. I hate throwing food out and love saving on our grocery bills! It kind of becomes a game, if you're nerdy like me 😉 Once I have the meals set, I go through each meal, take inventory of what we have, and add ingredients to the weekly shopping list. That's it. One trip/week to the grocery store.
3. Buy in Bulk
When we are able/when there's an awesome sale, we try to buy our meat in bulk. We get pre-packaged, fresh to frozen chicken breasts (6-count of two large breasts per pack) from our wholesale store, split them up and freeze them. We open and portion out ground beef (three pounds down to one), and will pre-butcher large steaks/cuts of meat like london broil into individual sized servings. The "meat maintenance" is Dave's responsibility and using a FoodSaver vacuum sealer  has become almost a hobby. Seriously – the things he's experimented with on vacuum sealing! haha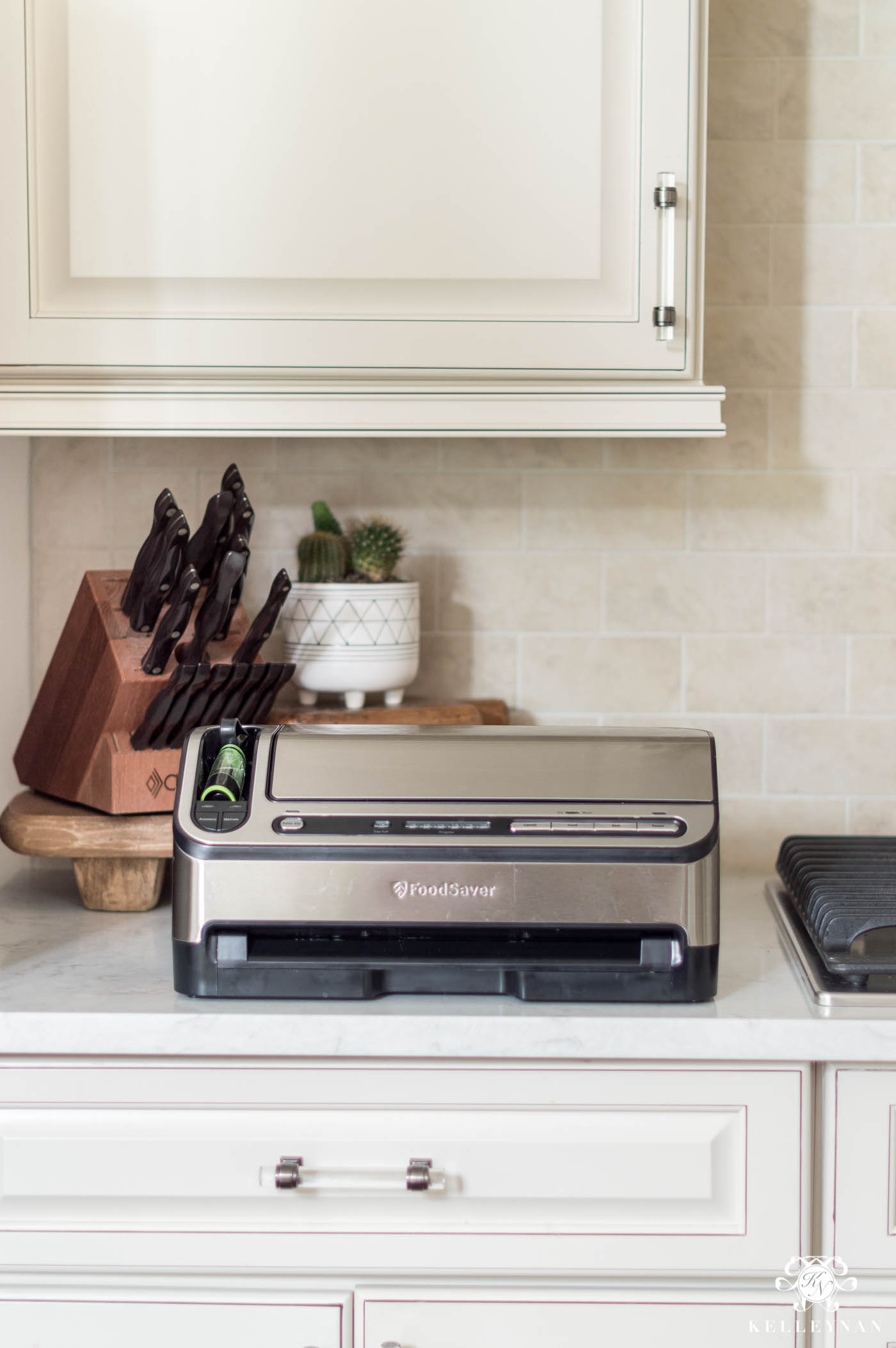 As-You-Go Meal Prep
Ok, so now you know how I operate in the pre-prep stages, let's talk about actual meal prep. These are easy things I do throughout the year but become increasingly more important during those busy seasons (like the holidays). As I mentioned earlier, I'm not cut out for cooking all afternoon for the entire week but I have come up with some ways to meal prep for future dinners, as I go, that require little to no extra time than what I'm already spending on preparing nightly dinners.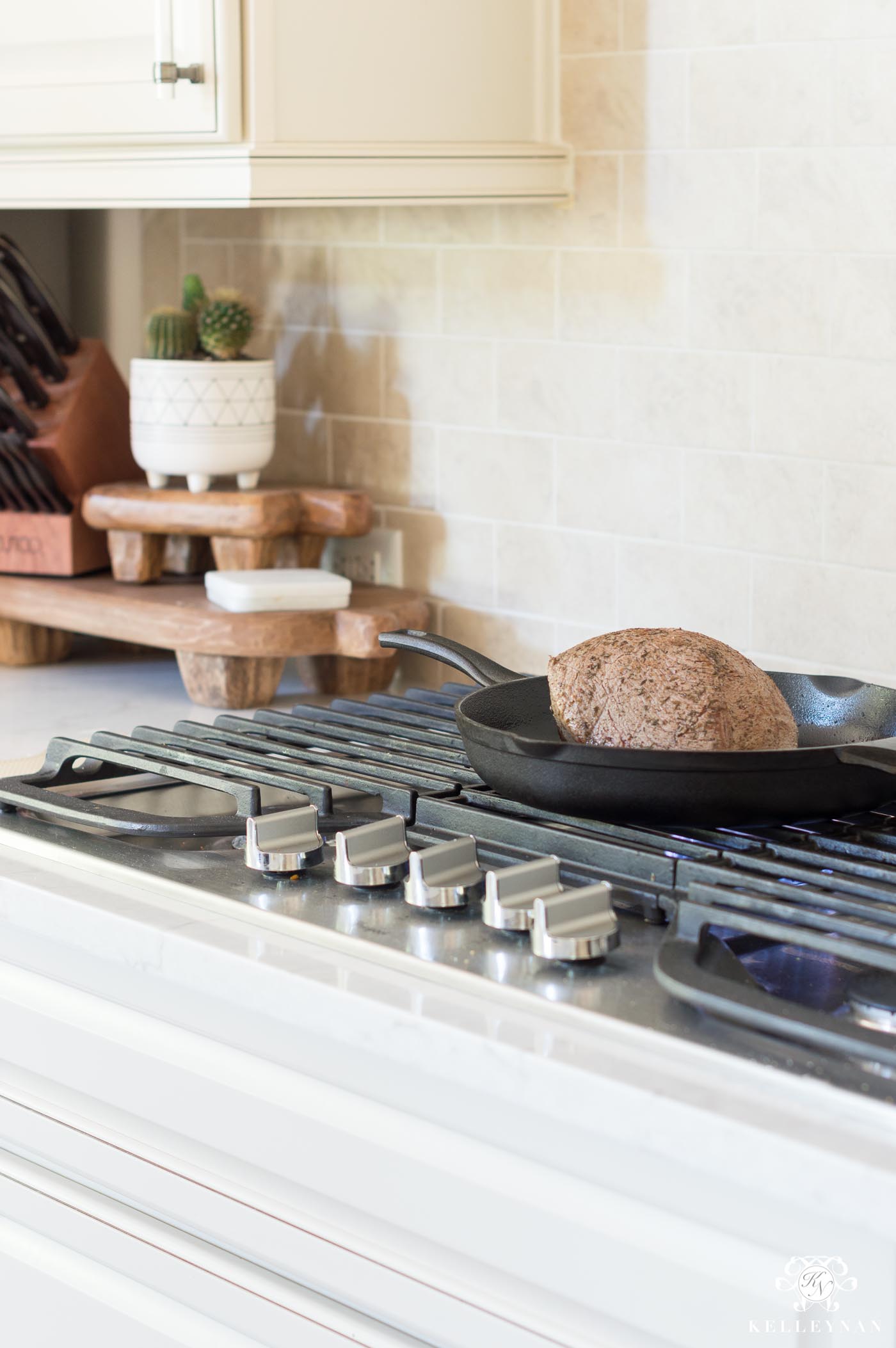 We have a chest freezer in the garage that is basically an extra member of the family. If you're all-in for pre-prepared freezer meals, having an extra freezer is a huge help. We've used THIS BRAND for years – also, there's free shipping, which is a huge perk on a substantial piece like this 😉 This entire post was inspired by our schedule last Christmas – we were visiting family in the days leading up to Christmas Day and I knew I wouldn't be in the mood to prepare a nice dinner after driving nine hours on Christmas Eve. Before we left, I planned ahead, made my favorite lasagna – a Christmas tradition in our house (you can find the recipe HERE) – and when we got home the night before Christmas, set it out to thaw for the following day.
1. Make Double Batches
I have go-to meals that I know freeze well. Instead of making one, I'll purchase enough ingredients to make a double batch. It takes no extra time – I prepare and mix everything together – and then split it between two Pyrex dishes (HERE). One is ready to pop in the oven while the other gets covered, labeled, and put in the freezer. My baked ziti is a double-batch go-to (recipe similar to my lasagna (HERE), sans meat).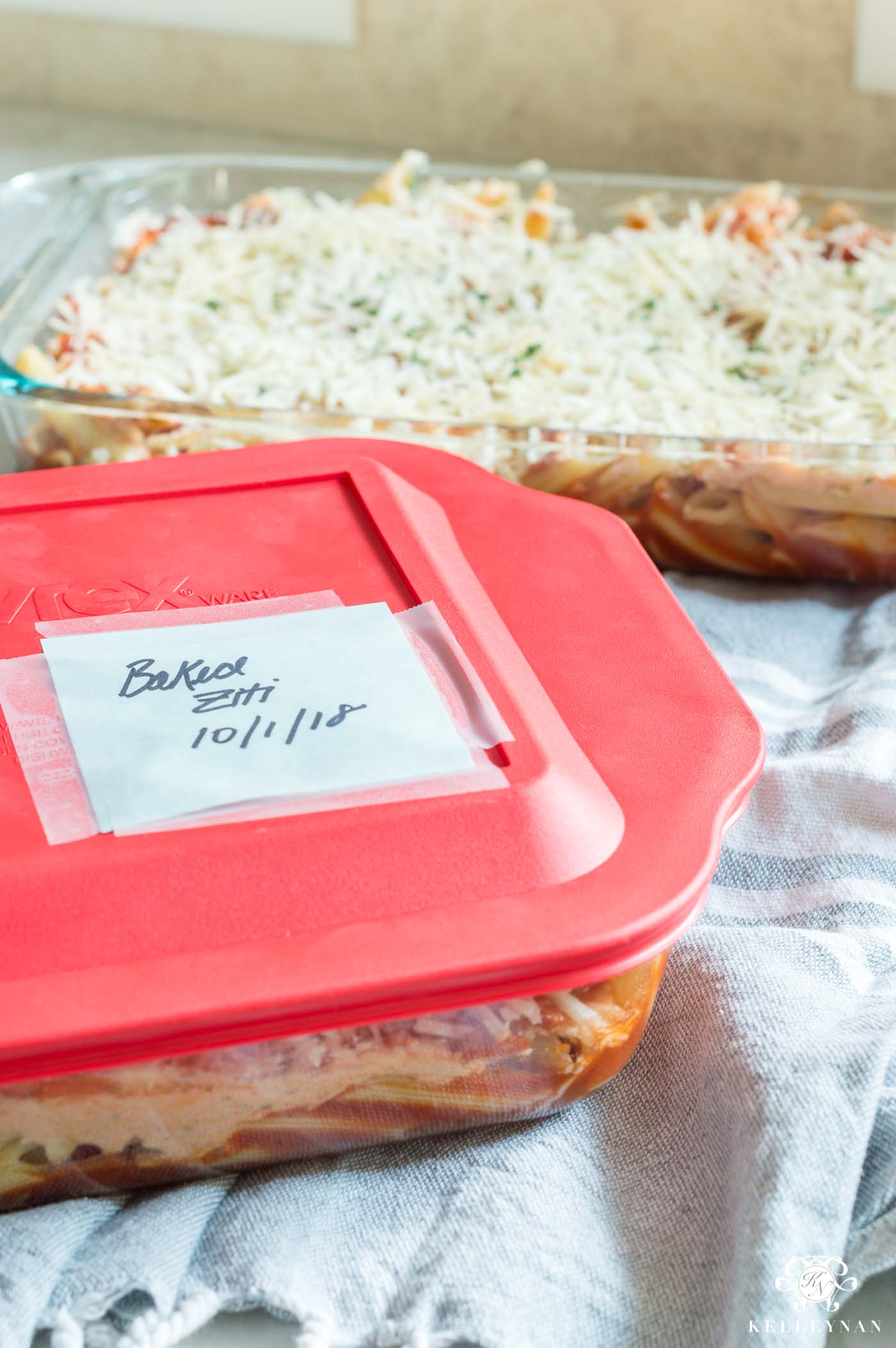 If you're preparing meals for others (neighbors, Christmas surprise, friends with newborns, etc.), this is also a great way to kill two birds with one stone. Preparing two meals at once by splitting a double batch, that is 😉
2. Portion Out Sizes
I love leftovers. When we have casseroles planned, I know I'm going to have some good lunches/later easy dinners, which I'm all about. But, since it's just Dave and I, sometimes I prefer to prepare smaller portions in lieu of amassing refrigerator containers. Our meatloaf is a prime example. Instead of making one large loaf, I prepare the full recipe, but then split it into three mini loaf pans (my mini loaf pans can be found HERE).  Two future dinners are sealed, frozen, and ready to go in the oven at a later date.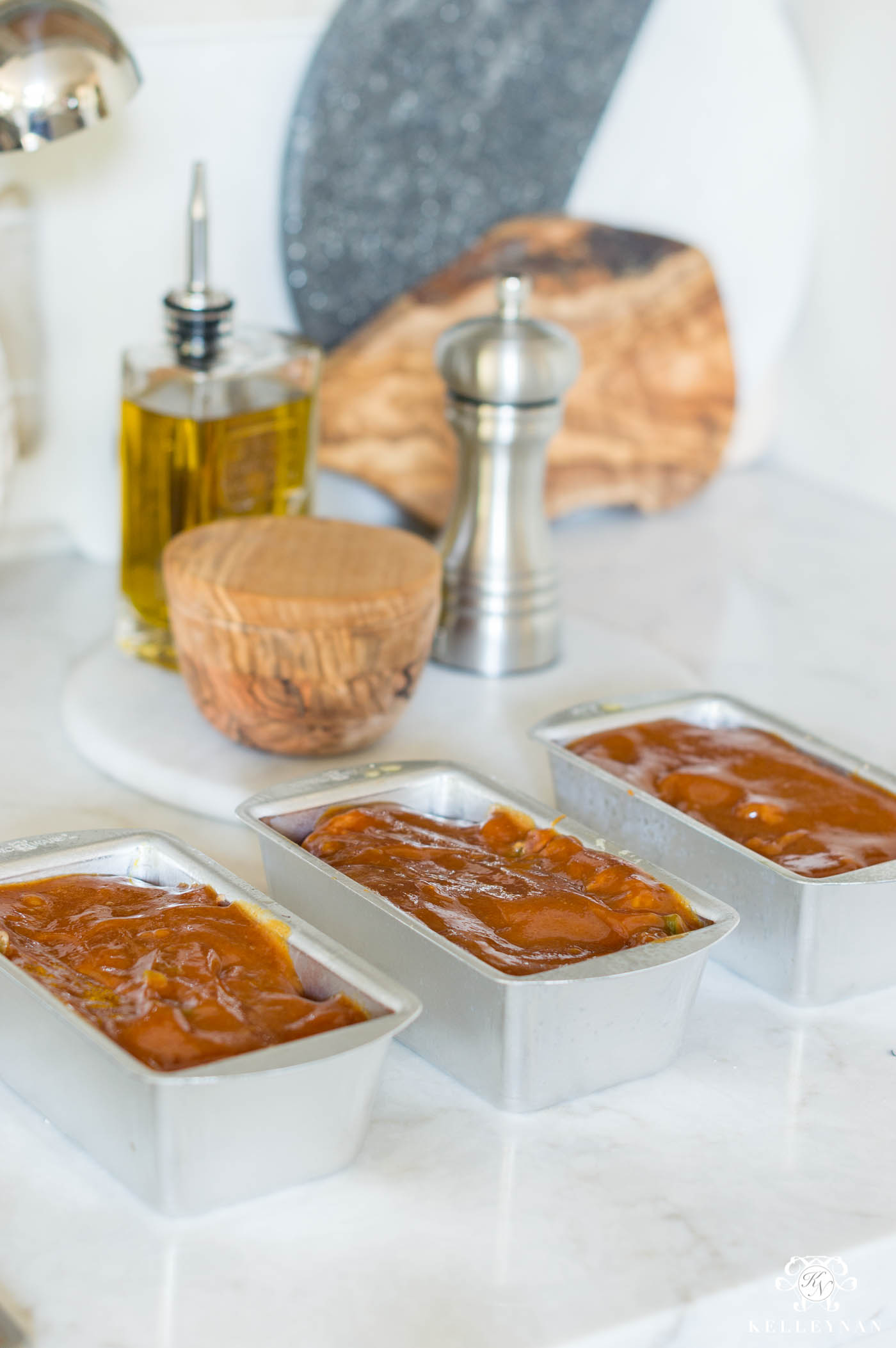 If you have more than two in your family, instead of splitting your recipe, it's a perfect choice to apply #1 – double that thing and freeze half in a full-sized loaf pan.
3. Evolve Meals
I've talked about this before but along with sharing ingredients, evolving meals is one of my favorite "games", too 😉 – turning one meal into a new, different meal out of the leftovers. With my chicken tortilla soup (recipe HERE), I start out with a batch of slow cooker Mexican chicken. After tacos and salads, I use the remaining chicken to make a huge pot of soup. (THIS is the large Le Creuset stock pot I use for my huge batches of soups and chili).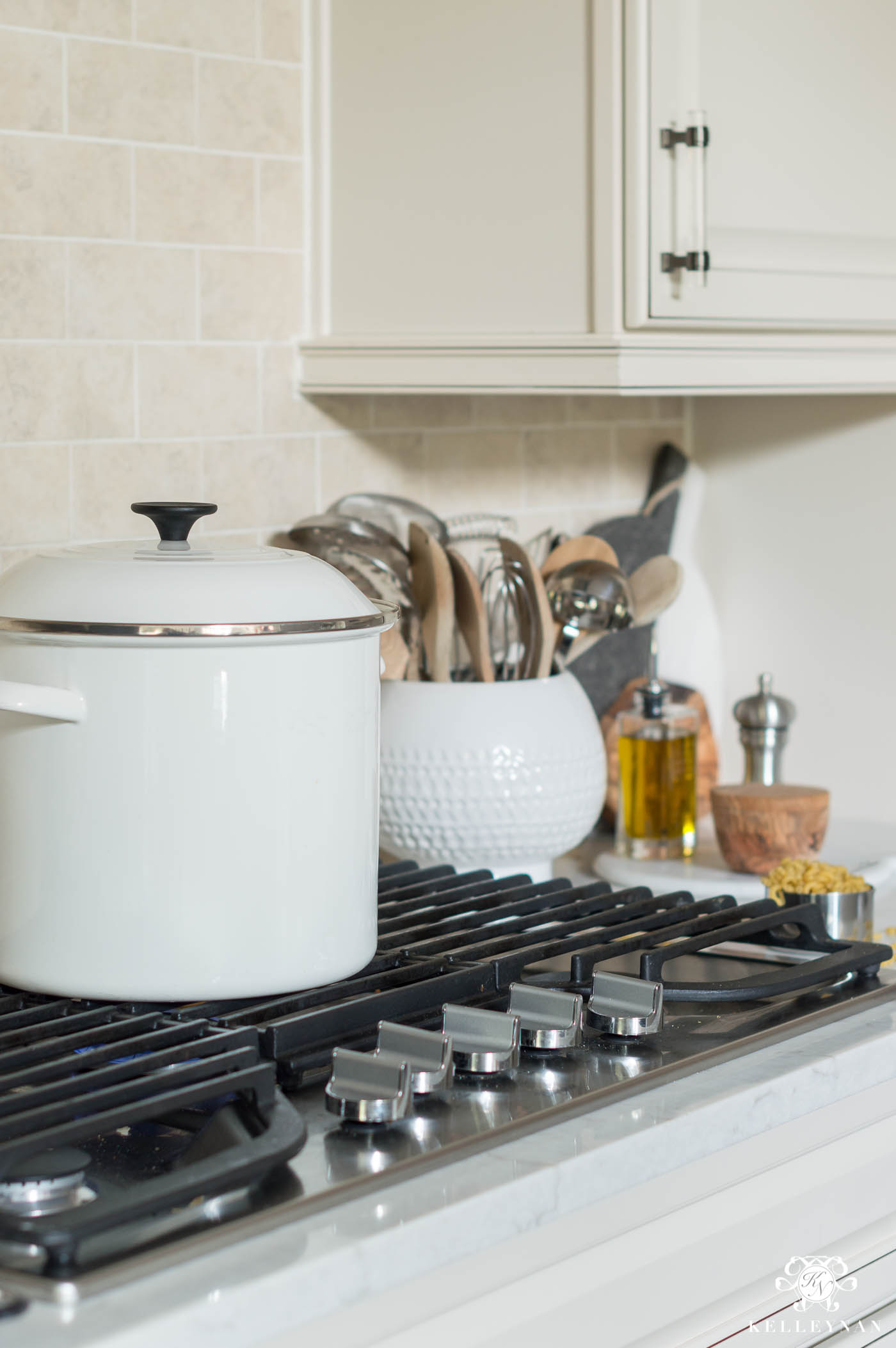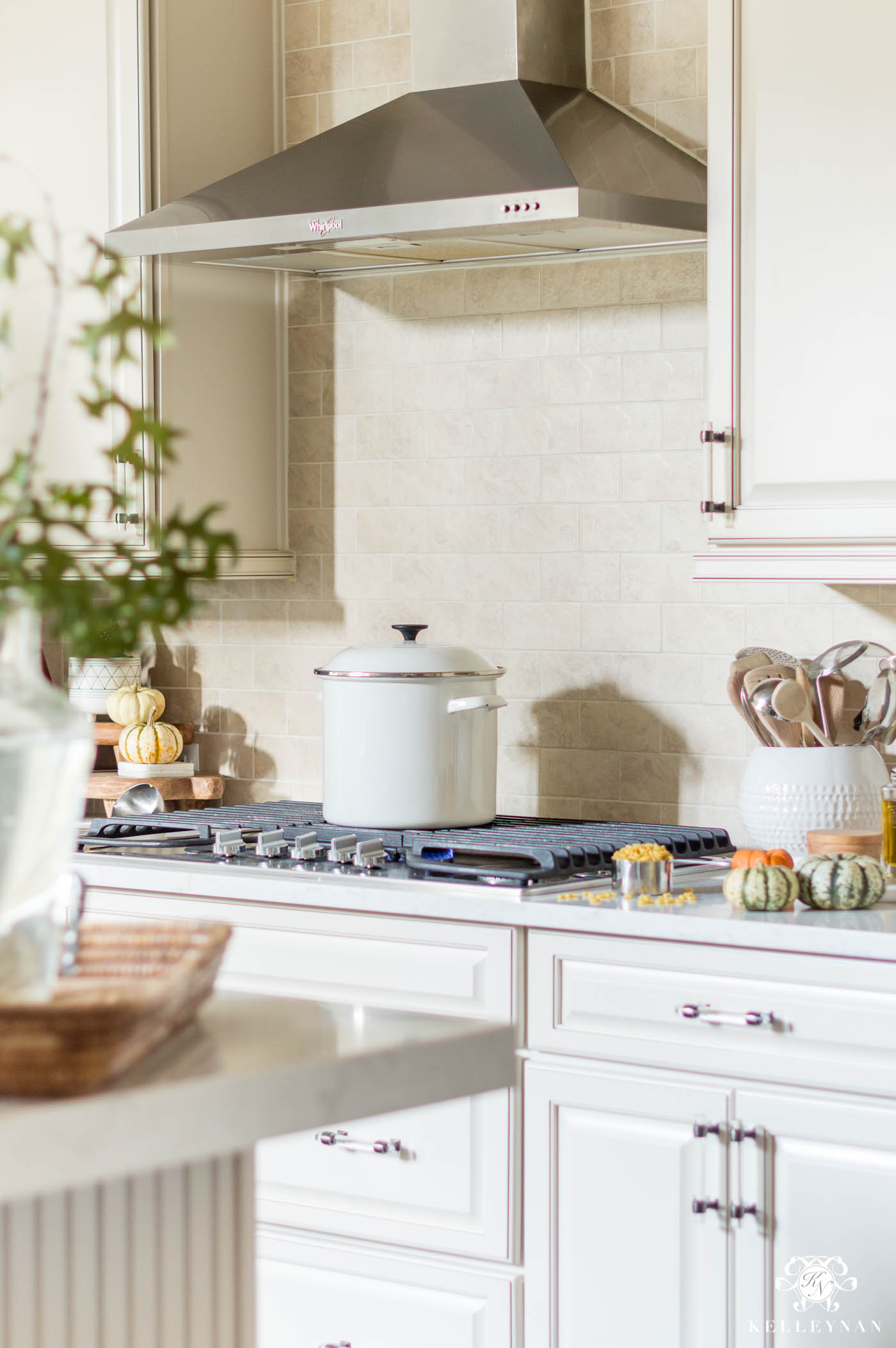 I portion a bit for dinner and maybe one night of leftover soup, while the rest gets spooned into plastic, freezable containers. This past week, I prepared a beef roast one night for dinner. (I'm still getting familiar with using my Instant Pot as a slow cooker, and as an FYI, it does need a little longer to cook on the normal ((low))  setting).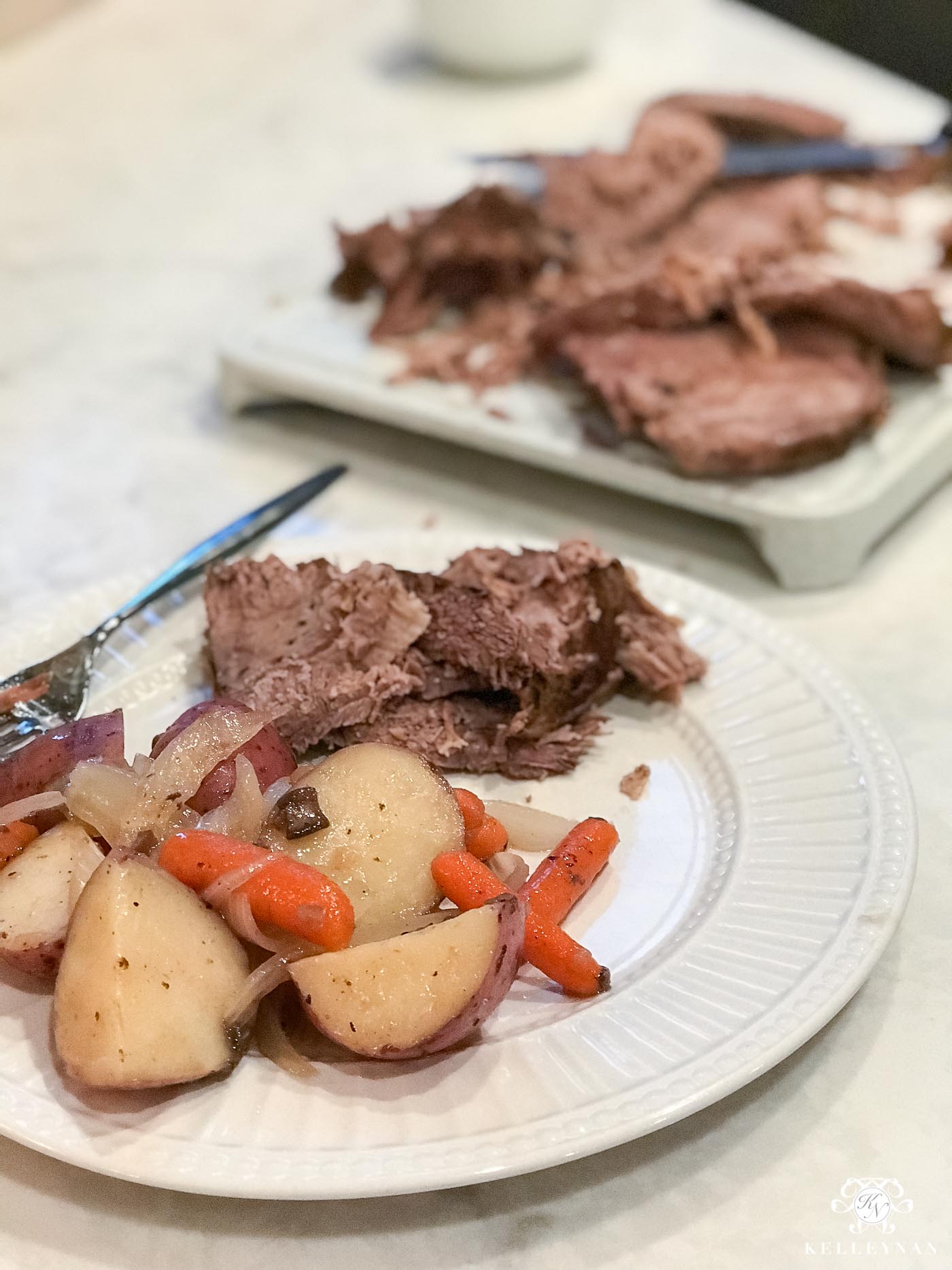 We had the roast for dinner the first night, I had leftovers the next day for lunch, and then I took the remaining roast, chopped it up, and made a vegetable beef "stewp" (part soup, part stew, according to Mama Nan haha).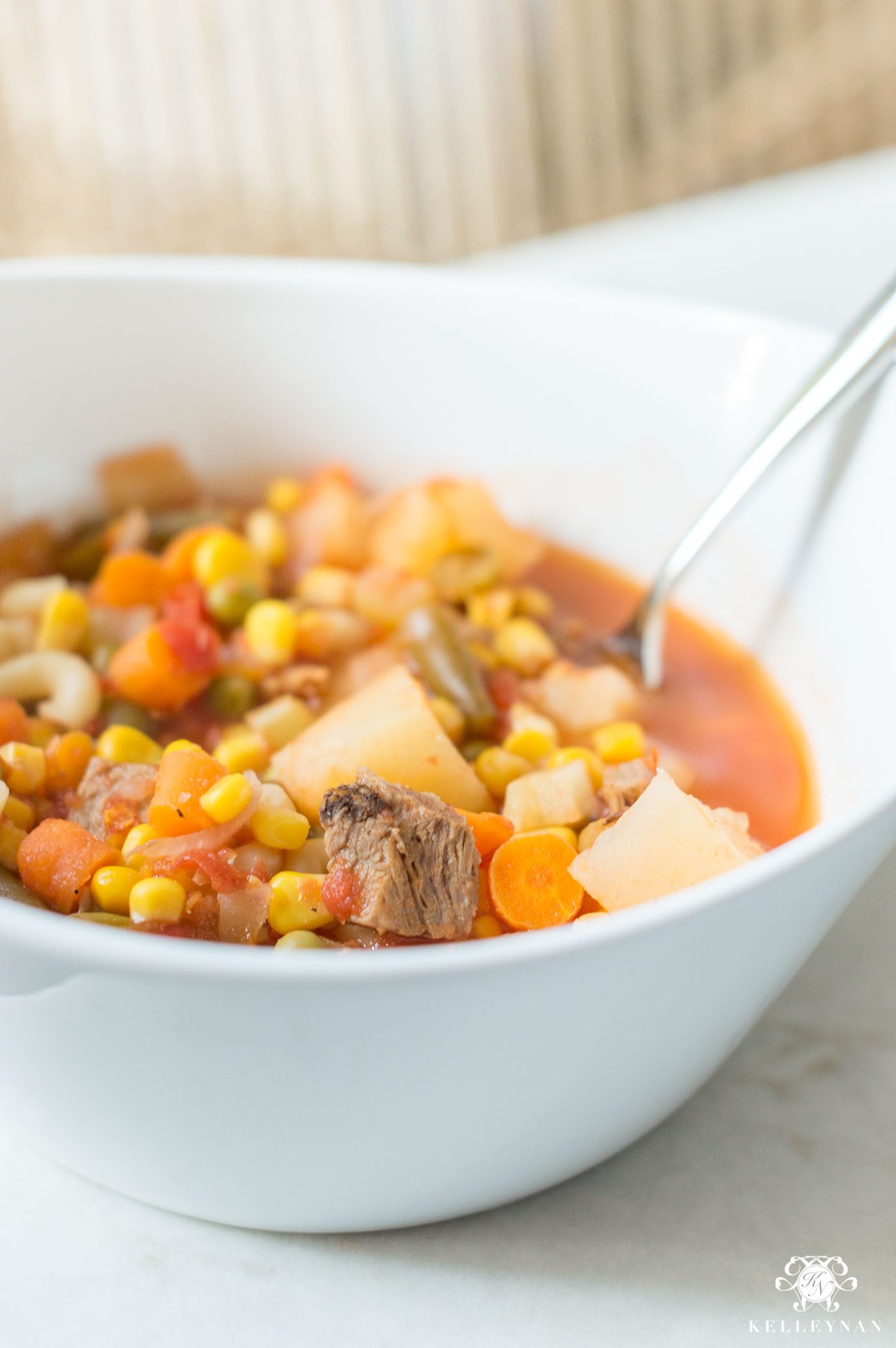 We had it for dinner, I had it for one lunch, and I still had enough for three future meal batches that went to the freezer.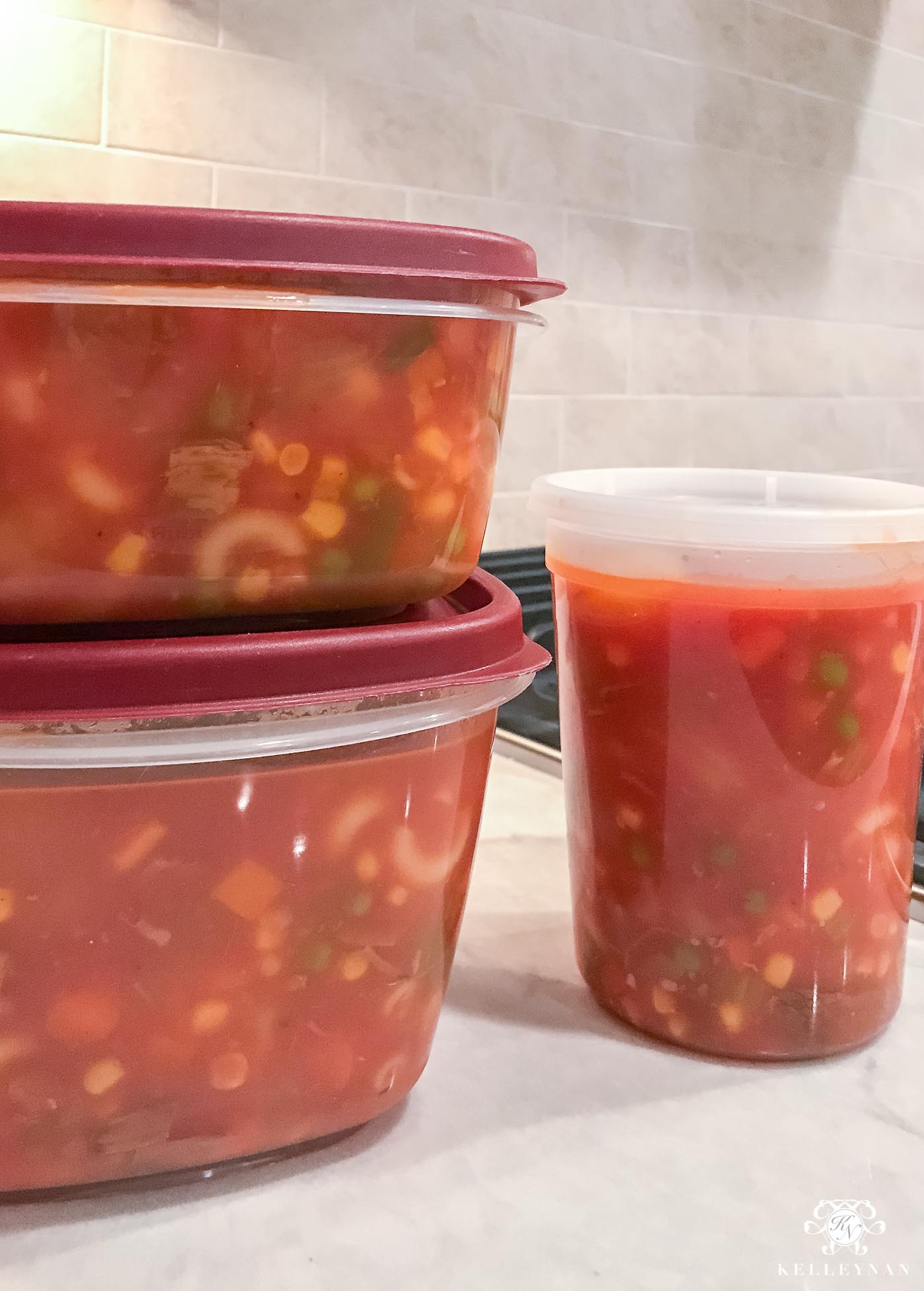 If you kept track, that's six extra freezer meals I prepared this week, during regular dinner prep, with zero extra effort, that I can incorporate into our weekly menu on those busy, upcoming holiday nights. Six nights of not worrying about drive-thru food. Six nights of less time in the kitchen. And if you start now, I bet you could have those November/December weeknight dinners tackled in no time 😉
Have a favorite meal prep hack or meal? Let me know in the comment section below!
Shop the Holiday Kitchen & Meal Prep Favorites 


NOTE: From now until 10/14, the Dyson Outlet is offering 25% off (up to $75 off) all Dyson products, with code JUSTDYSON! If you've been eyeing a stick vac or fan, take a look at the sale HERE.