I've sworn by weekly meal planning for years and now, more than ever, I feel like I've been training for this time. This time where I'm challenging myself to be extra resourceful, spacing out grocery trips, and still keeping diversity in our dinners. Leftovers are great but there's something thrilling (yes, I said "thrilling" which probably makes me a super nerd) about getting lean on food waste while still coming up with a variety of flavor profiles for the same-week menu. I'm a big believer in "evolving" meals and using ingredients that can be used for multiple dishes so today, I'm sharing a few recipes — that have already been shared on KN — that this practice is perfect for. Make it a game and see how little you can spend at the store or how far you can stretch a single bunch of celery. Get your shopping list ready and prepare to cut down on food prep and make things a lot easier in the kitchen with these seven family friendly recipes that can turn into a week's worth of frugal meals.
*Posts on KelleyNan.com may contain affiliate links. Click HERE for full disclosure.*
*Each recipe link can be found below each image*
Chicken BBQ
I actually already wrote a similar post a while back on seven easy weeknight dinners made from one batch of crock pot chicken bbq. This stuff is yummy and there isn't much you can't pair with it.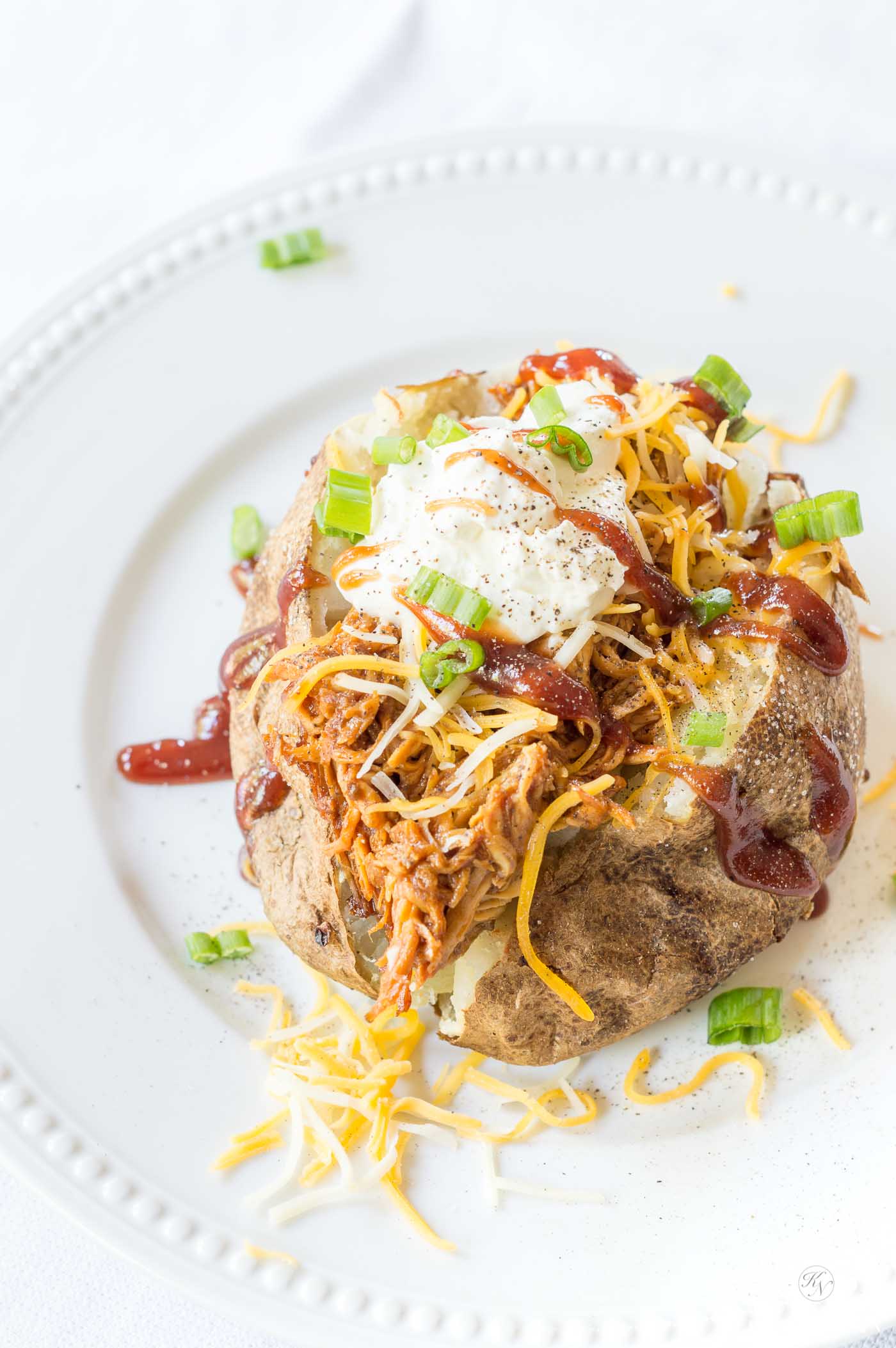 First, Make This: 
chicken bbq in the crock pot
Then, Make This:
chicken bbq baked potato
chicken bbq salad
chicken bbq quesadilla
chicken bbq stuffed peppers
chicken bbq lettuce wraps
chicken bbq stuffed crescent rolls
chicken bbq nachos
*not pictured in the post: chicken bbq pizza
*not pictured in the post: classic chicken bbq sandwiches
Make a big batch at the beginning of the week and you're guaranteed a ton of meal options throughout the week. And from the quesadillas with peppers and onions and stuffed peppers to the salad and lettuce wraps, you also have the opportunity to use and finish all the produce between dinners. It sure beats bbq sandwiches for every meal 😉 I have the recipe I use for each chicken bbq spin-off HERE.
Broccoli Cauliflower Casserole
While this is more side-dish territory, the ingredients that make up this household favorite have a ton of potential to be used throughout the week. With the addition of a large head of broccoli and cauliflower, most items can likely already be found in your fridge or pantry. Only using 1/2 head of broccoli and 1/2 head of cauliflower, there are still easy ways to make sure it doesn't go to waste.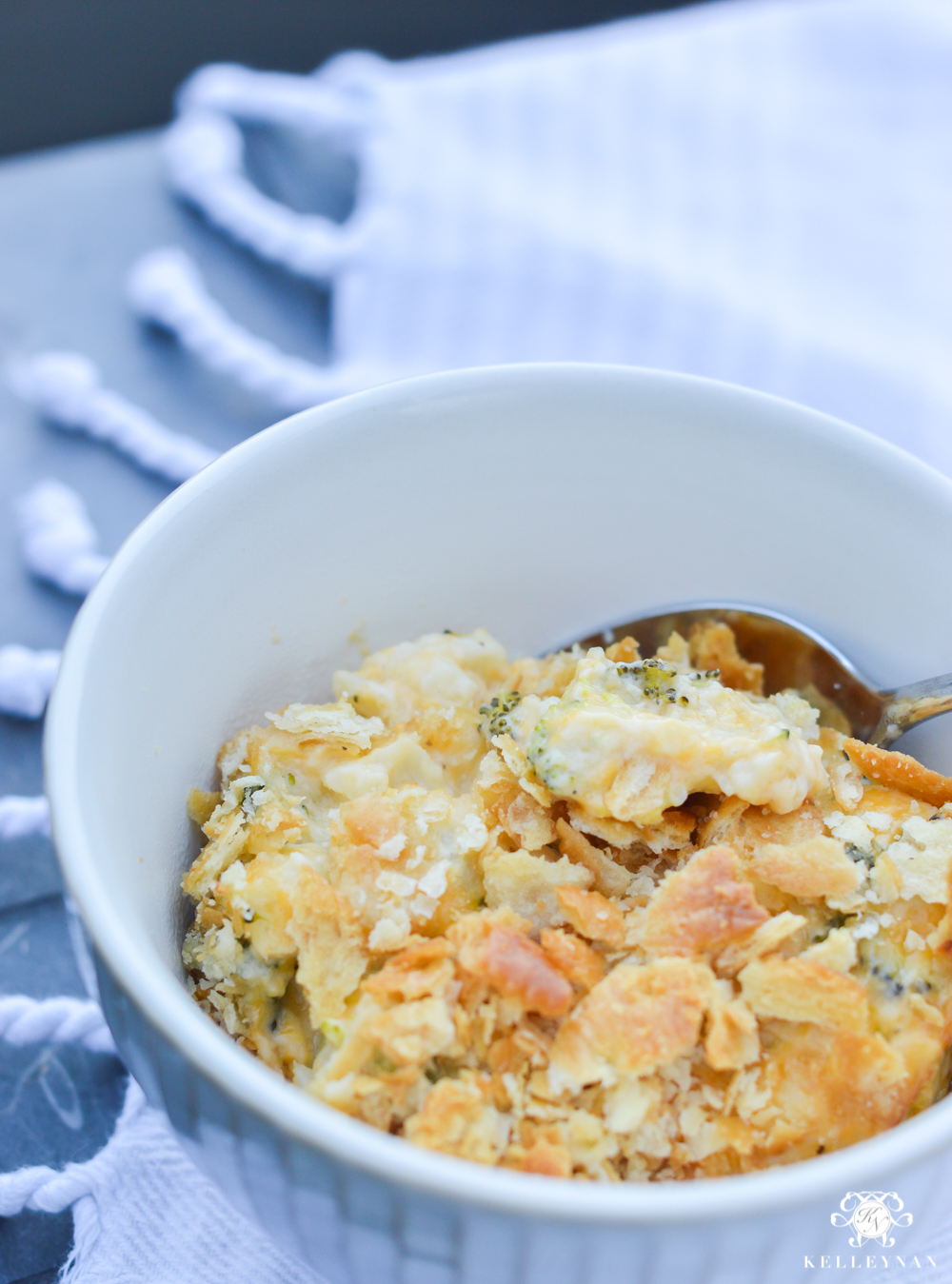 First, Make This:
cheesy broccoli cauliflower casserole
Then, Make This:
roasted broccoli & cauliflower
steamed broccoli & cauliflower with cheese sauce
chicken casserole using the leftover broccoli and cauliflower
veggie/chicken stir fry using the leftover broccoli and cauliflower
keep raw and use as crudite stacks with dip
salad toppings
broccoli salad
turn your cauliflower into riced cauliflower to serve as a base instead of rice
steamed and served on top of pasta with a cream sauce
 Chicken Noodle Soup
The basic ingredients that go into chicken noodle soup are likely some of the same ingredients you will already have on hand from some of your other meals.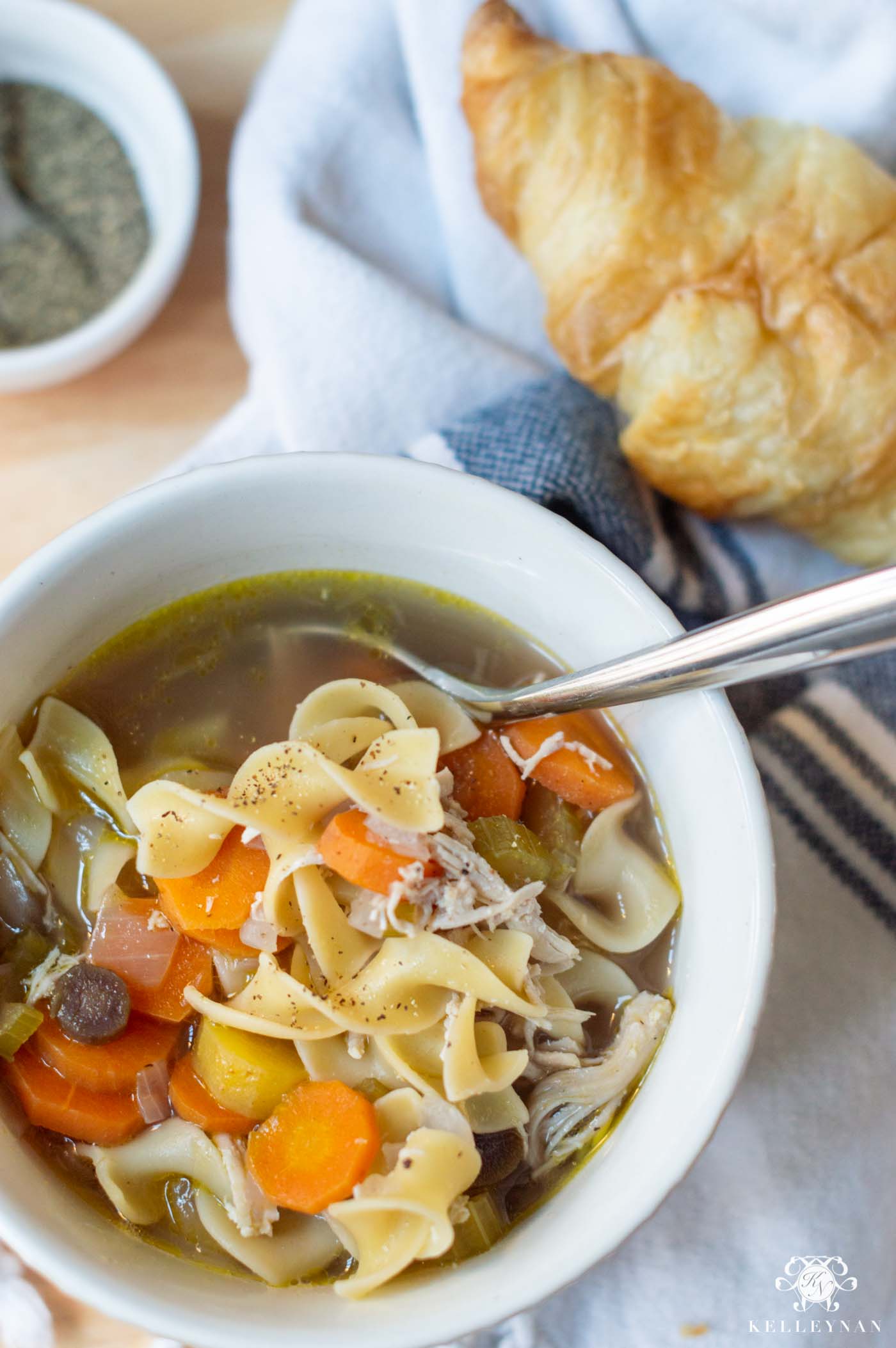 First, Make This:
Anything else that requires/can use shredded chicken (kill two birds with one stone by prepping one big batch of shredded chicken to split between meals)
Anything else that requires/can use onions, celery, and carrots
Then, Make This: 
Chicken Noodle Soup (with the leftover chicken and produce)
Lasagna
Lasagna requires several steps and while none are difficult, it is a bit of a time commitment. For that reason, it's a great dish to prepare over the weekend. The good news is that while you're making the lasagna, you can prepare extra layer batches for other meals entirely, and even to store as entire freezer meals for a later date.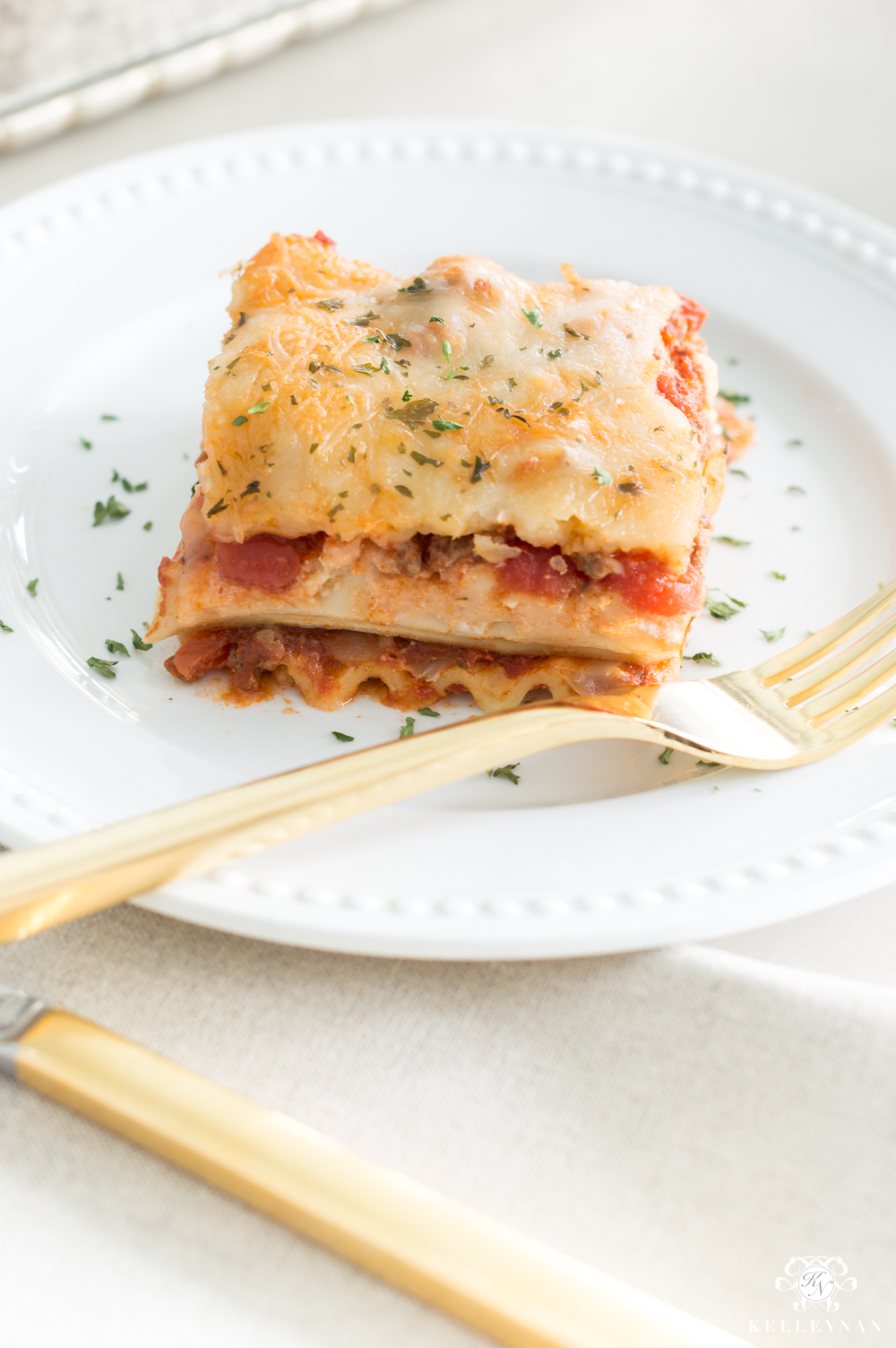 These are actually prepped simultaneously so you can essentially make multiple meals at the same time and stash a few in the freezer.
First, Make This:
spaghetti sauce (and then store the excess as a batch for spaghetti and/or stuffed shells in a few weeks)
ricotta mixture (make a double batch to go ahead and use for a baked ziti, finish the baked ziti and store in the freezer)
Then, Make This:
Chicken Tortilla Soup
This is one of those "evolving" type meals where one things turns into another, which turns into another.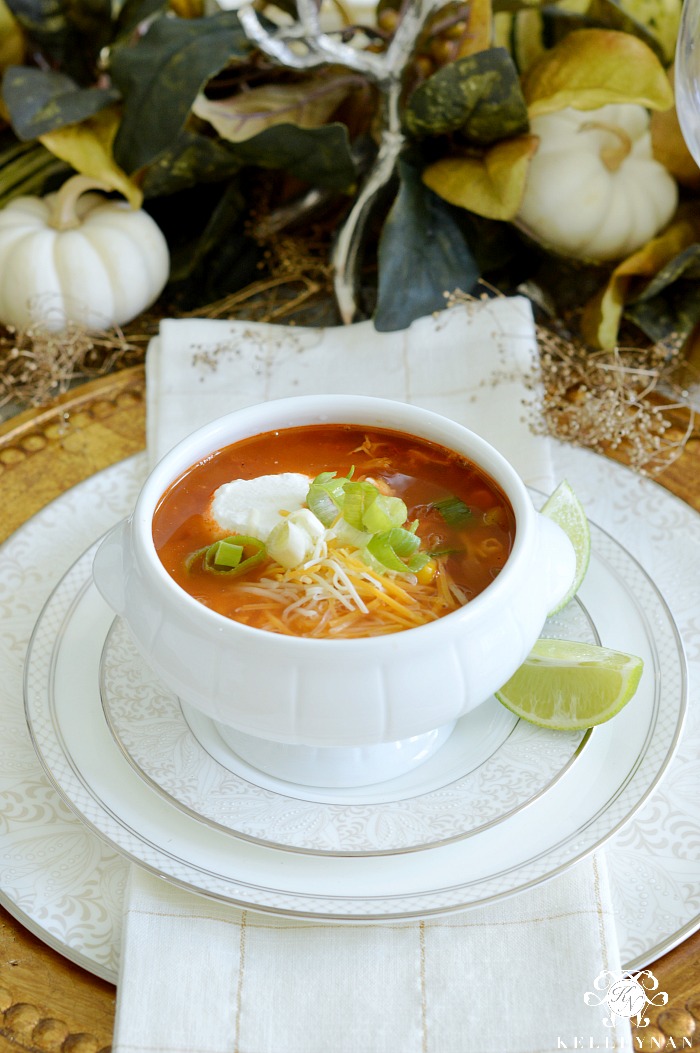 First, Make This:
Mexican crock pot chicken mixture
Then, Make This:
chicken tacos
chicken taco salad
stuffed peppers
chicken & rice bowls
ultimately, the leftover chicken can be used for chicken tortilla soup which can be eaten immediately while a huge batch can be frozen for a later date
Chicken Taco Salad
Similar to the crock pot Mexican chicken that I use for tacos and chicken tortilla soup, this Mexican chicken mixture is made on the stovetop and can be used in the same way!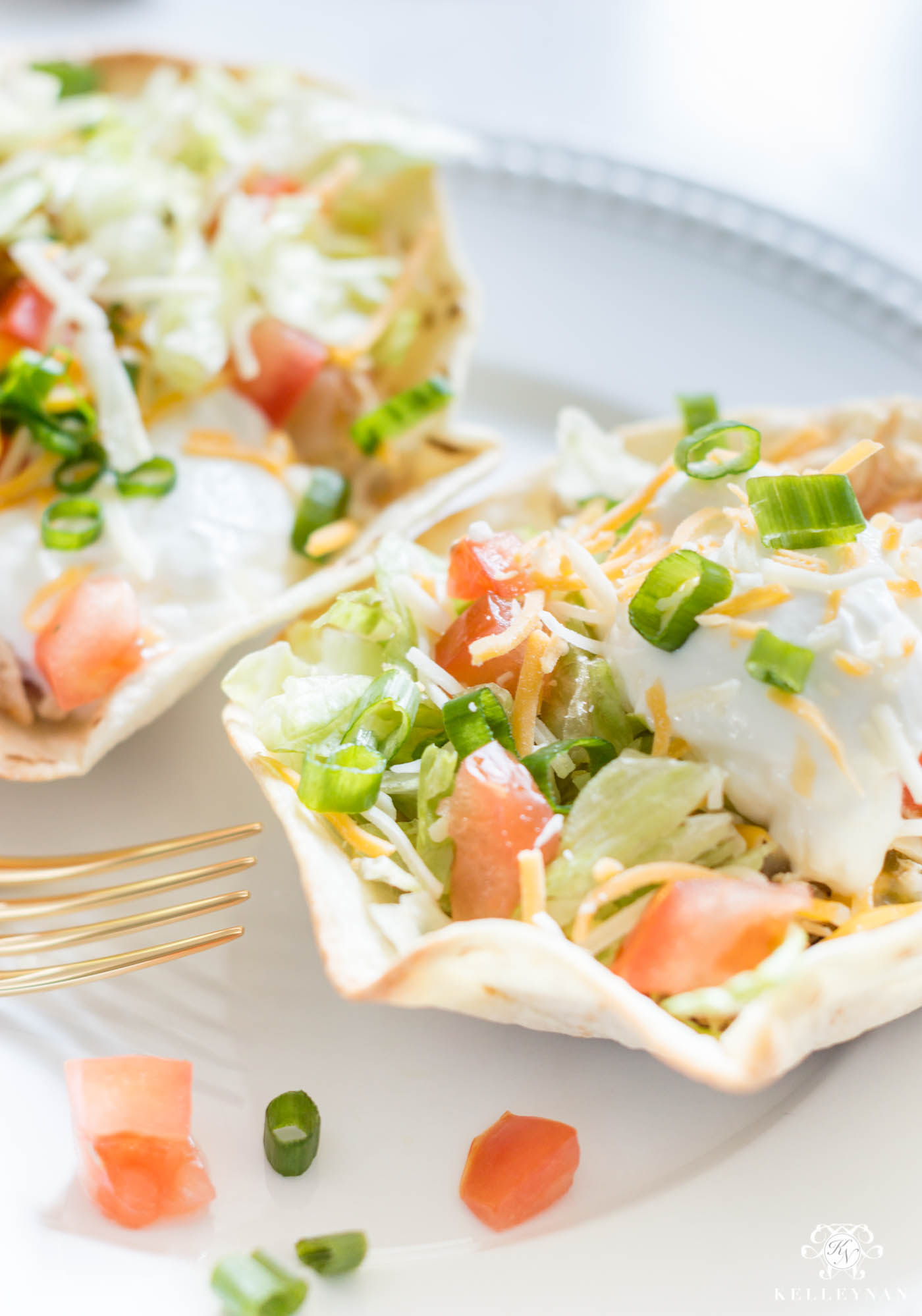 First, Make This:
braised Mexican chicken mixture
Then, Make This:
chicken tacos
chicken taco salad
stuffed peppers
chicken & rice bowls
chicken soup
Fried Chicken Tenders
I only recently shared this recipe of Dave's but as I indicated in the recipe post, two breasts make anywhere from 20-24 tenders! This is a great, economical way to stretch some fried chicken strips into several different meal options.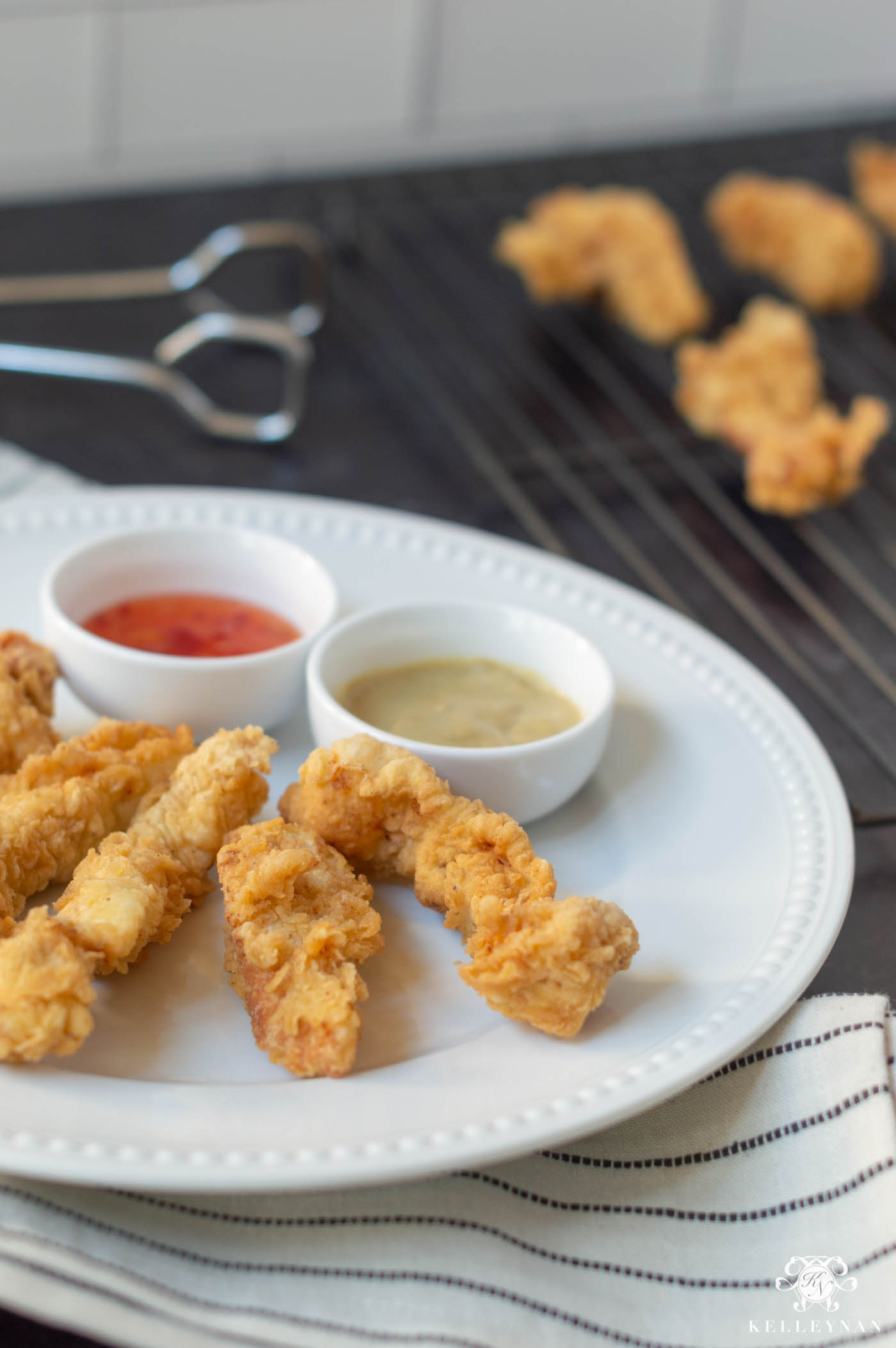 First, Make This:
Then, Make This:
fried chicken salads
chicken tender wraps
chicken parmesan
chicken & waffles
A Few Other Evolving Recipe Ideas
Whether or not you try any of the above recipes, I'm sure there are plenty of meals in your own rotation that can be prepared and planned to make your meal prep and planning and grocery shopping a breeze, while cutting down on waste. Here are a few other ideas:
First, make sloppy joes; then, make stuffed shells with the excess
Throw all your leftover veggies from the week into a stir fry, casserole, or quish/omelets, vegetable soup, etc.
First, make tacos; then, make taco salads, nachos, a taco bake, stuffed shells, etc.
First, make steak; then, make steak salads or steak wraps with blue cheese/salsa
First, make chili; then, make nachos or chili mac (you can freeze a ton for later, too!)
Do you have a tried and true recipe that continues to provide ingredients or a base for other meals throughout the week? Let us know about it in the comment section below!
Kitchen Favorites