Whenever I put gift ideas together, I always try to include things I love, things I've loved giving, and things that can be packaged together in a special way. This Mother's Day is a little different. 1. It's my first Mother's Day of being a mom, and 2. a lot of us won't be seeing our own moms. But, that doesn't mean they can't be celebrated (and celebrated well!). In today's Mother's Day gift ideas, I wanted to not just share pretty things but also give practical ideas and things that are very much relevant to this season we're in. From helping our moms hone in on home projects to just enjoying their home more, I've come up with 32 ideas to help you celebrate your mom in the coming weeks.
*Posts on KelleyNan.com may contain affiliate links. Click HERE for full disclosure.*
Mother's Day Gift Ideas
The past few months have given me a different way to care for my mom in a new way; for that, I'm grateful. We don't live close to each other (yet) but whenever I'm ordering something I need, I pause and think "does Mom maybe need this, too?" and have whatever it is sent her way, also. And I'm not talking big things — I'm talking basic essentials or things she may not otherwise get/do for herself. Is there something your mom(wife, girlfriend, sister, etc.) needs? Something that would help her in her current state? Use that as a starting point and run with it! I'm giving a full explanation of what I've included here to get your wheels spinning, as well as other ideas a little more outside the box below.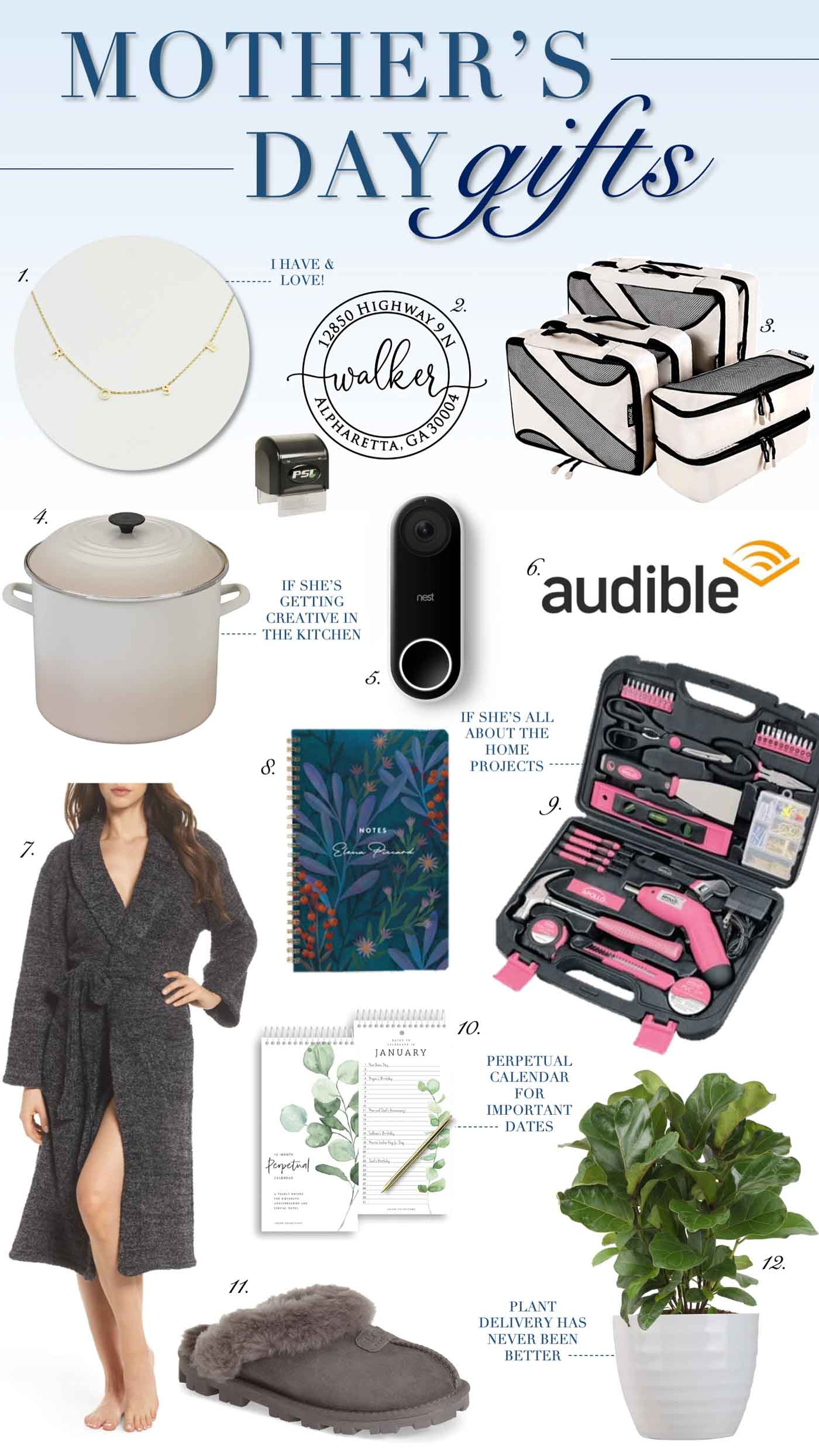 1. Custom Initial Necklace // 2. Custom Self-Inking Address Stamp // 3. Packing Cubes // 4. Le Creuset Stockpot // 5. Nest Hello Video Doorbell // 6. Audible Subscription // 7. Barefoot Dreams Robe // 8. Personalized Notebook for List Making or Journaling // 9. Tool Kit // 10. Perpetual Calendar // 11. Ugg Slippers // 12. Fiddle Leaf Fig (delivered)

I received THIS initial necklace that I love and wear daily as a gift (swiped from one of my Christmas gift posts). I have "KED" for our family's initials but "MAMA" or some other special lettering that's special to her would also be sweet. It's really thin and dainty and I can't even feel it when I'm wearing it.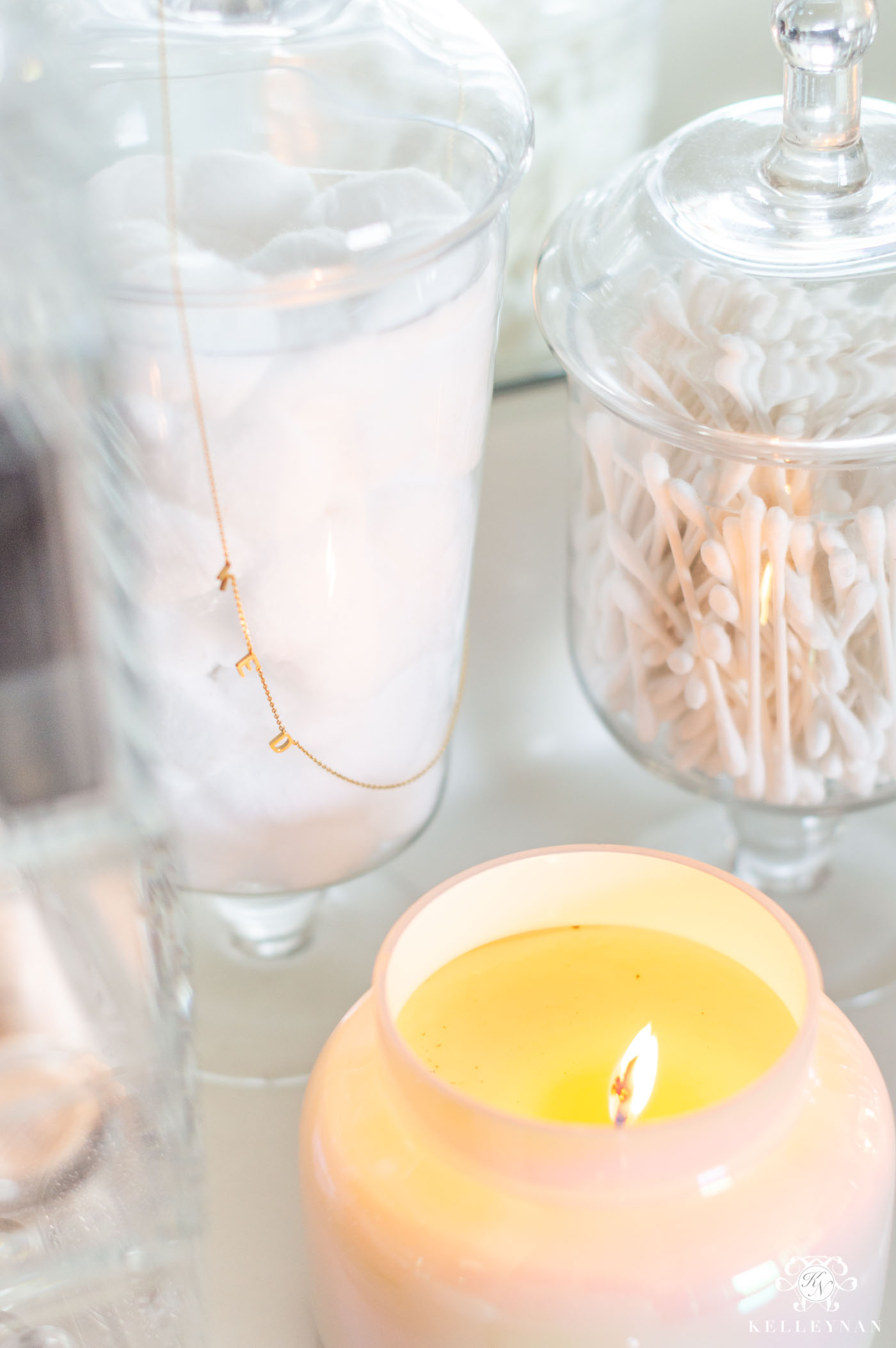 I know a lot of you have been getting back to the basics and sending physical notes and greeting cards during this time at home. If you want to make sending notes to her family and friends more fun, special and personal, consider getting her some personalized stationery and/or address stamp — I love THIS ONE!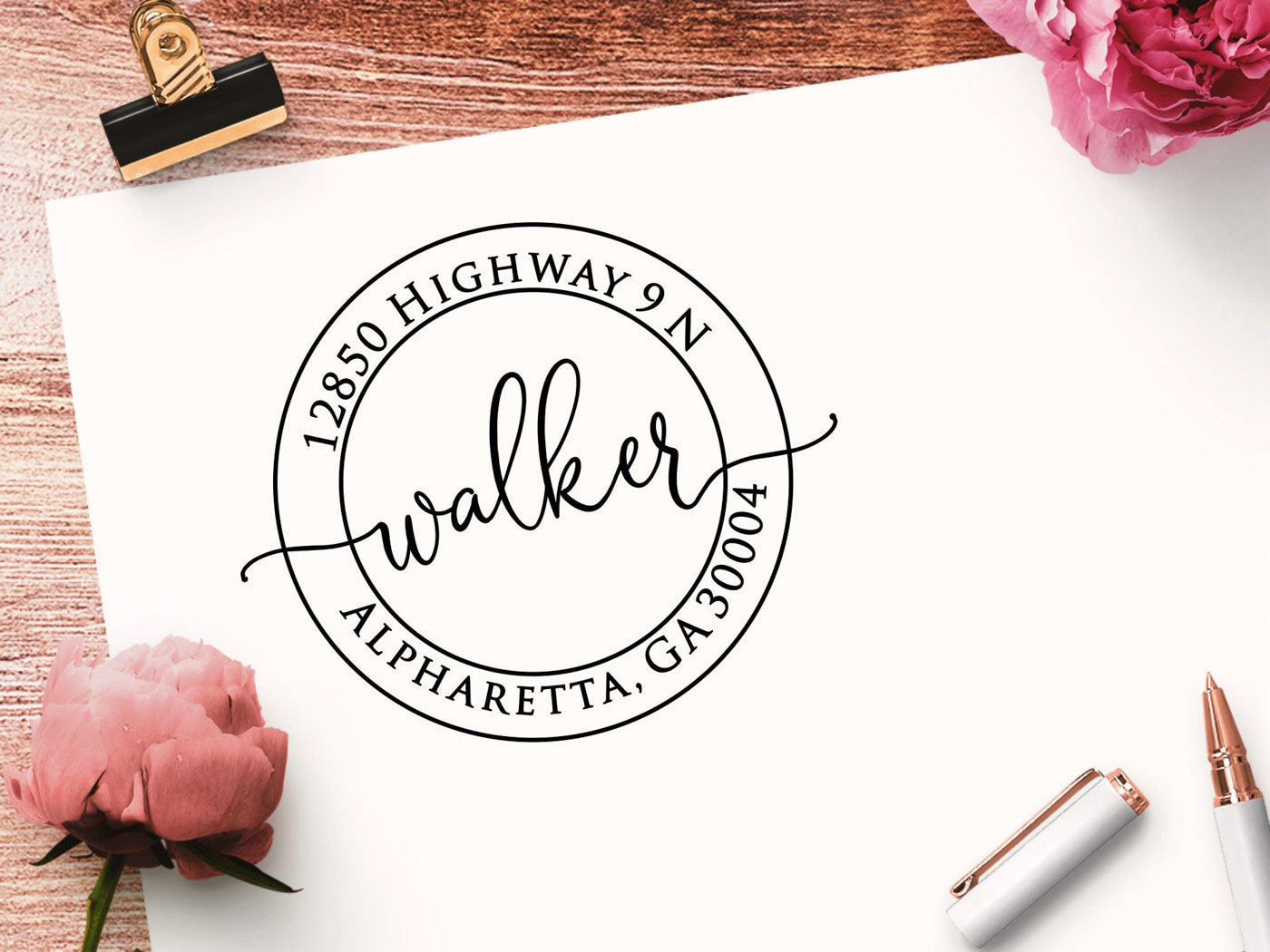 Along those same lines, I've been thriving and living my life by to-do lists to keep ALL THE THINGS in line. With more responsibilities and getting used to new schedules and adapting, a pretty, customized notebook for journaling or list making is perfect. This is the one I have (it comes in several cover options).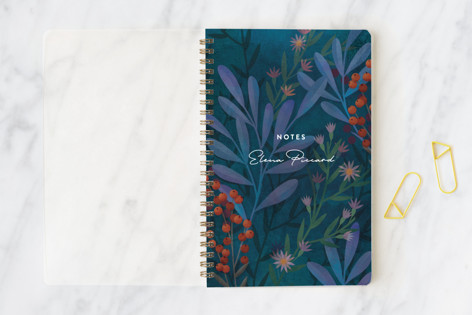 I'm also a big fan of perpetual calendars for birthdays, anniversaries, and any notable days we commemorate in our family. If she doesn't have one, this is a great permanent date journal she can keep forever.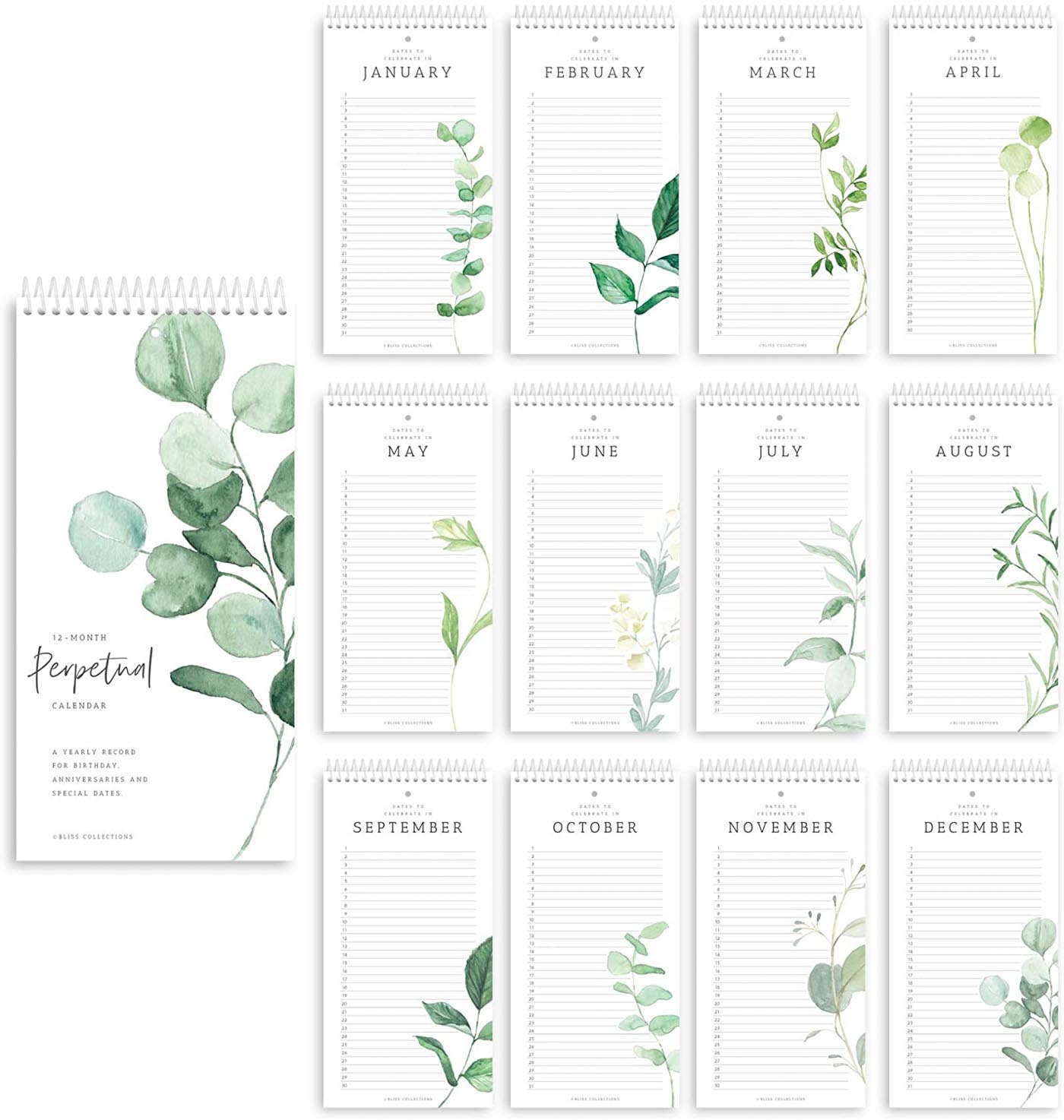 If she hasn't been able to get outdoor (or indoor plants, for that matter), call a local nursery to see if they offer delivery! You can even order some houseplants (like THIS pretty fiddle leaf fig) from Home Depot if your nursery options are limited.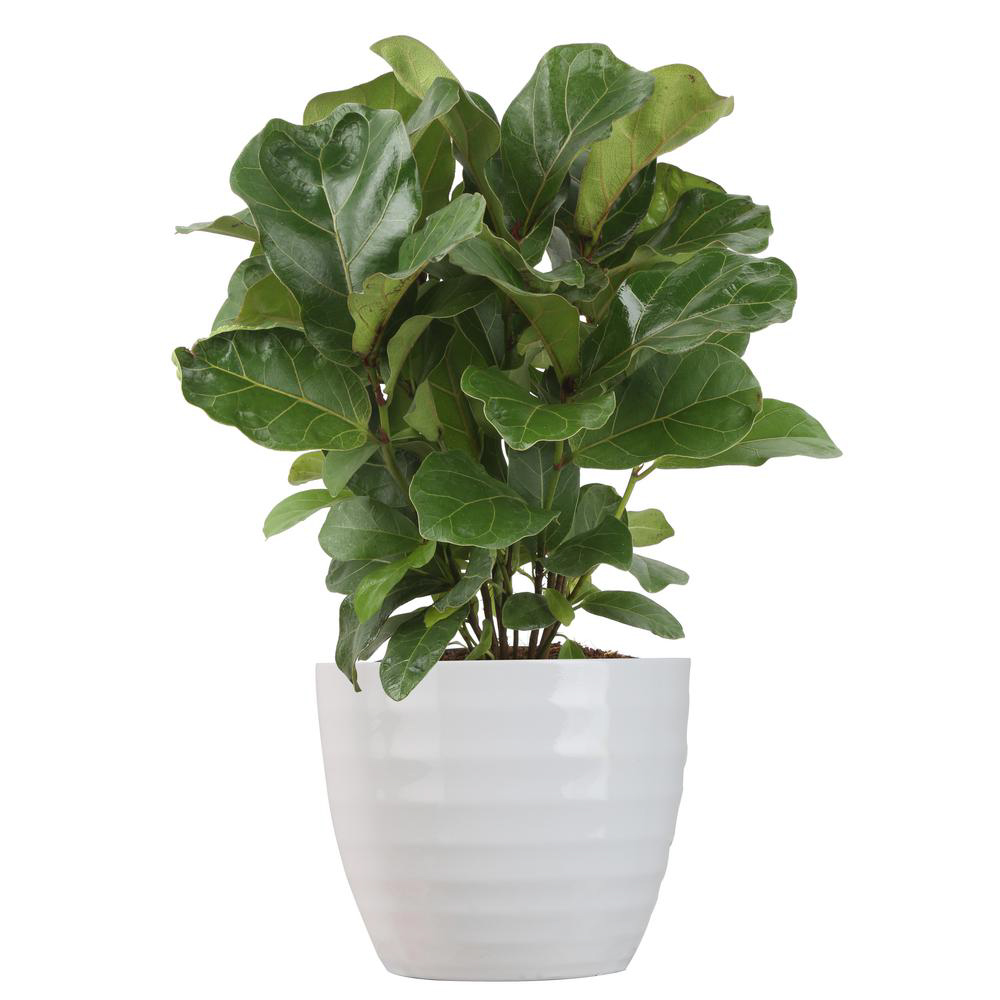 If you want to maximize her coziness, order her some luxury pieces to wear around the house to lounge in. I love THIS soft Barefoot Dreams robe (comes in several colors) and THESE cozy Ugg slippers (I wear mine 24/7 — if between sizes, size down).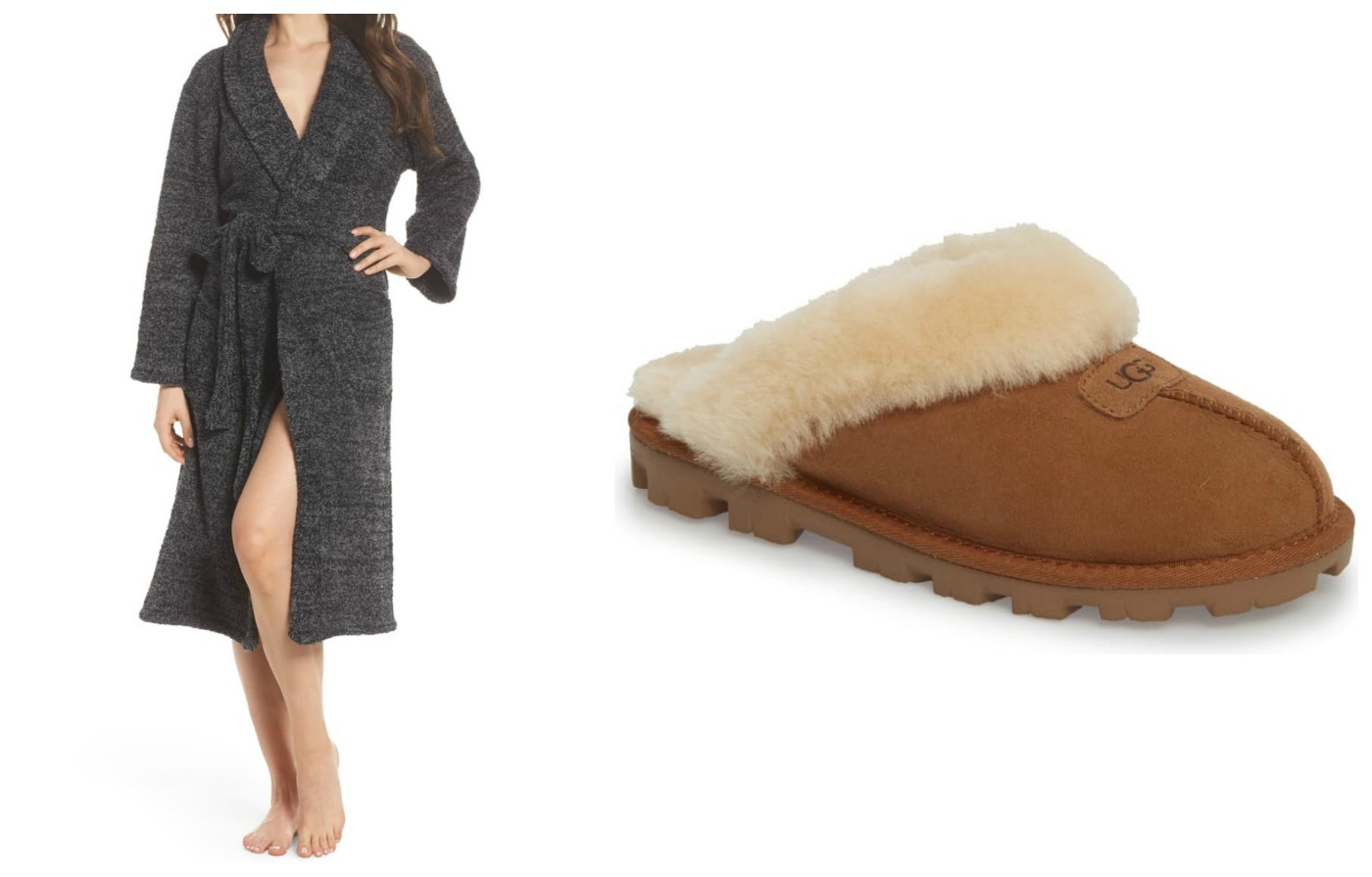 Has she been getting into more home projects? THIS tool kit has ALL the basics covered. Even if there's a general house tool kit (like in our home), I love having my own kit — just for me — that doesn't have tools that suddenly disappear. I received one as a gift before and LOVED getting it.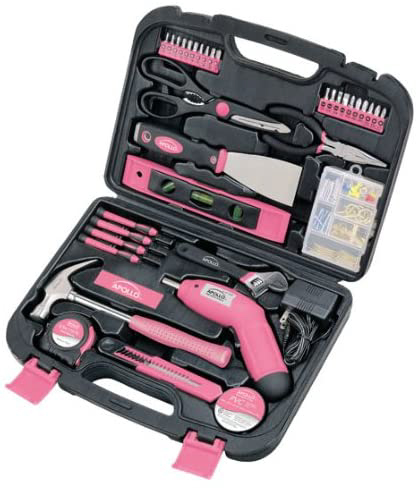 If she's finding herself in the kitchen more or wants to expand her culinary collection, I love THIS stock pot for soup, chili, etc. It isn't as costly as a dutch oven but I actually use mine MORE. You can even pair it with a grocery gift card to get her fully prepped.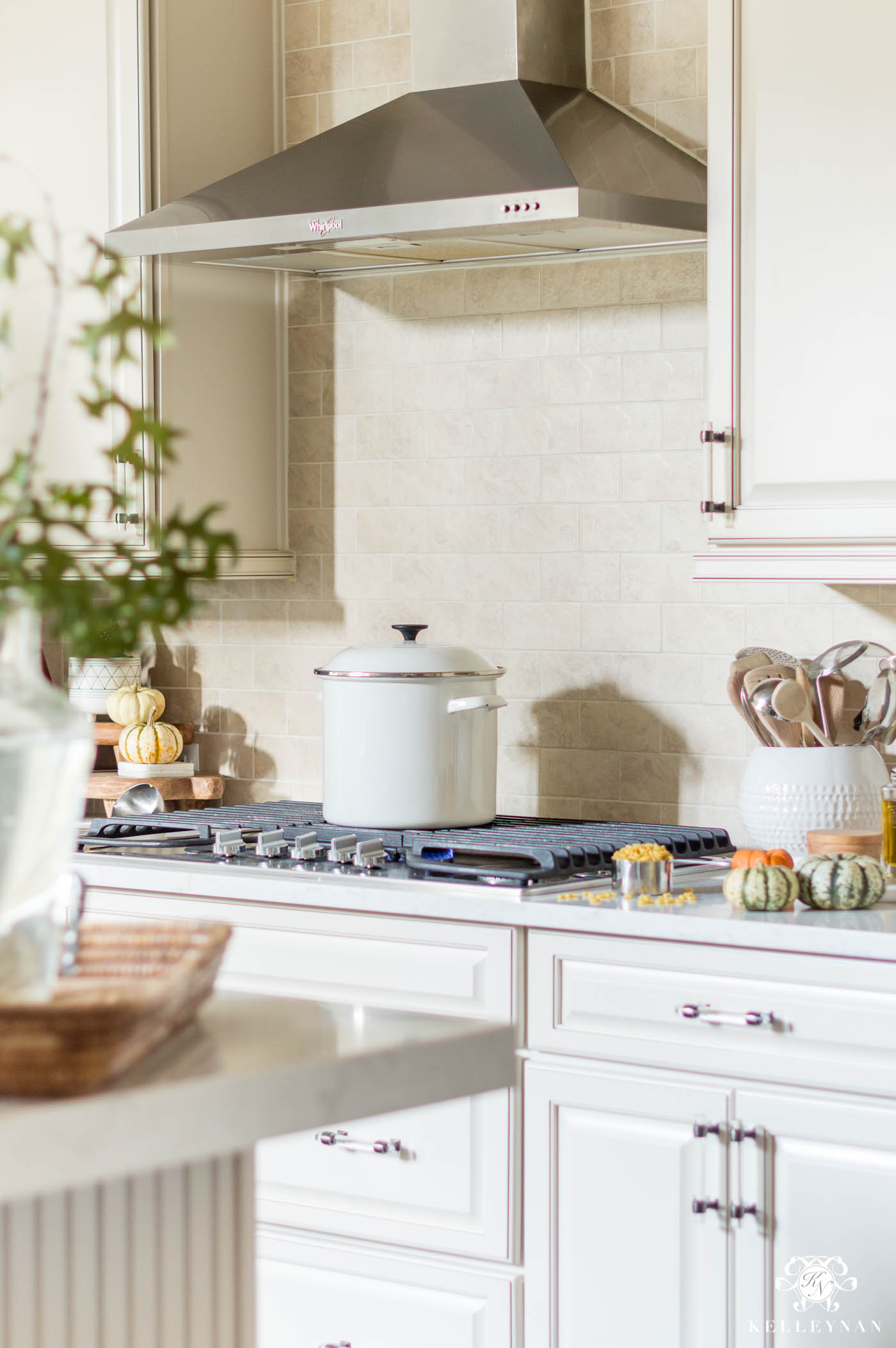 And even if she's had to cancel trips/vacations/outings, it will be fun to encourage her to start planning her next escape. Some fresh luggage is a nice gift but a more budget friendly, on-theme gift is THESE packing cubes. I got this set a couple years ago and they totally changed my packing and suitcase prep, AND the ease in which I access things once I get to my destination. In addition to keeping you more organized for your trip when you pack and store by category, I swear they somehow make everything fit. There are a ton of colors available HERE.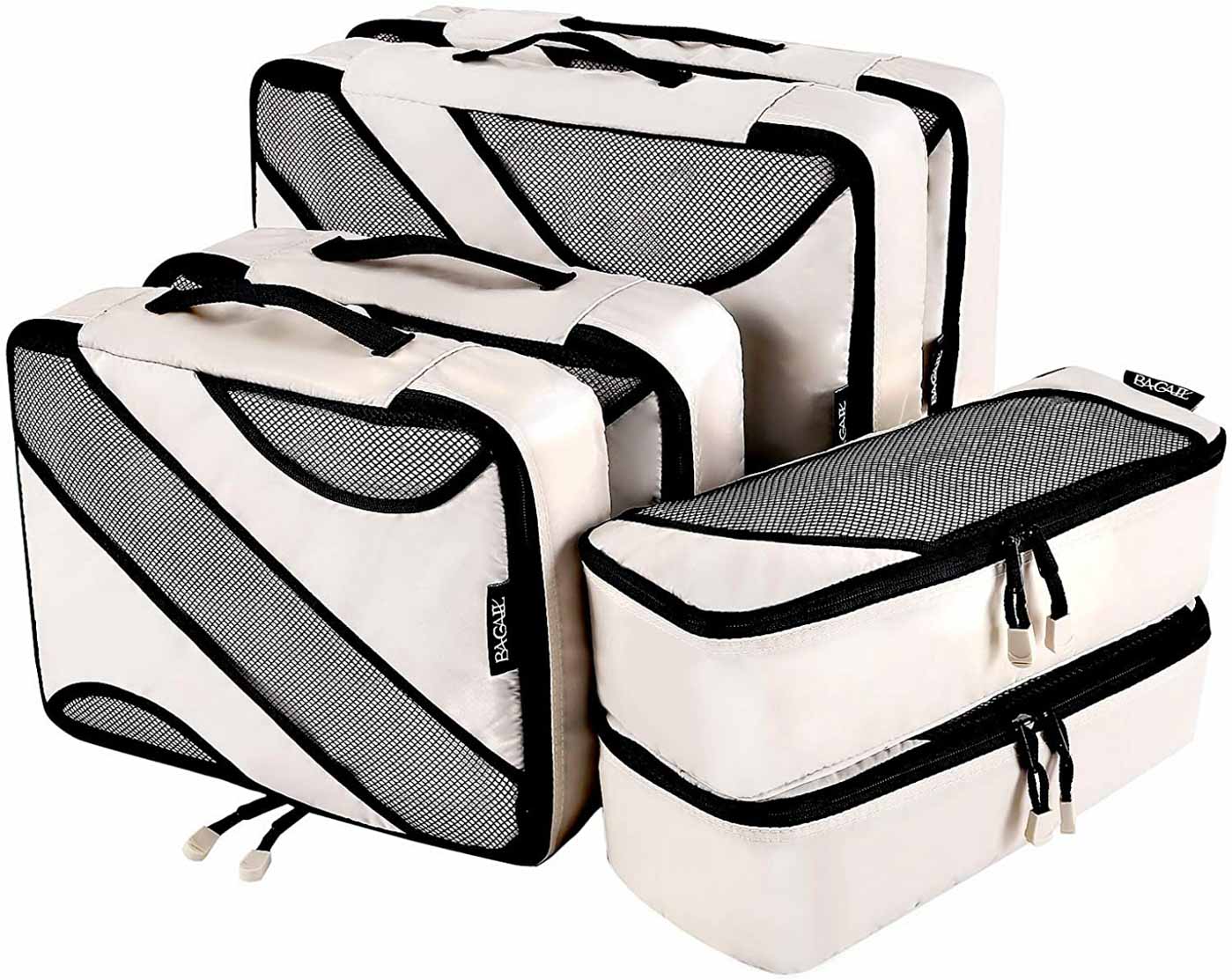 Other Mother's Day Gift Ideas
Acts of service and honing in on what she really needs right now is an advantage we've had over previous years. People want to be loved and seen right now and as a society, we're doing so much better about not taking even the smallest acts of kindness for granted. Whatever token you give, this Mother's Day is an incredibly important and special time to show your love to the mamas in your world. Here are a few more ideas — some simple, some more elaborate — to consider, especially while/if they have been and are homebound. And if not for Mother's Day, bookmark it for a rainy time in the future 😉
Have a video doorbell installed. This is something I plan to do for my mom when she moves here. We finally got a Nest Hello this year and in addition to being able to keep the doorbell silent, we never miss a package (or pizza) person. Our alerts have helped us more times than I can list! I also like the extra security measure. I went for the Nest over the Ring because of all the options, the device is actually the most narrow and best fits our trim outside the door — I'm so glad we went with THIS ONE. You can have it installed professionally but if you're handy or have a handy dad/husband/ (or mom!), Dave was able to do it easily himself.
Initiate a home project. Is she wanting a light fixture installed? Landscaping done? Whatever is on her wish list, help her make it happen.
Get her home help (when you think it's safe). I know a lot of us are on the struggle bus when it comes to housekeeping — between our time being extra strapped and being inside even more, things maybe aren't as tidy as they would be otherwise. Book her a full service house cleaning for after things settle down.
Gift your own time and help her cull, donate, and organize. Has she been putting off getting in those drawers/attic/basement? Or maybe her closet? Teaming up will not only help her conquer something that will make her feel better, but it's way more fun when you're having fun with someone you love.
Have a special, thoughtful treat delivered. My mom had a cake from Caroline's Cakes (one of Oprah's favorite things and famous for their 7 layer and caramel cakes!) delivered to Dave last year. The packaging is impeccable and it was delicious. It was a huge hit! I've also had macarons delivered from a French cafe in New York. My mom always has Dan's Candies delivered around Thanksgiving, all the way from Illinois. There's just something about a well-traveled dessert that makes it more special 😉
Make her a book of recipes. One of my favorite gifts of all time was when my mom gifted me with a handwritten book of all my favorite recipes growing up. If it's been a while since you lived with your mom, do the reverse and create a recipe book/box with all the favorites you've learned since living with her.
Does your mom have everything she needs? Make a donation in her name to her favorite local charity, food bank, or a cause relevant to her beliefs and passions.
Do you have a mom who hasn't totally come around to streaming services? Sign her up and send her a Fire Stick if she doesn't already have a smart tv. We have been cable-less for about two years and in our area, Hulu Live made the most sense since all local channels were available, also. It comes with regular Hulu (we use this more than any other streaming service), but we also subscribe to Netflix and Amazon Prime. Or maybe she has one service and can't pull the trigger on a second — go ahead and do it for her 😉
Send her a self care package — from kitchen cleaners to relaxing bath essentials.
Send her a movie night basket along with an Amazon gift card to cover the rental fees for a few movies. You can even order it all direct from Amazon Pantry HERE.
If she's been wanting to get organized, send her your favorite, universal organizers. I have an entire post on "lazy organizers" that don't require measuring HERE.
Surprise her with grocery delivery. I hate the idea of my mom being in-store right now (I mean, I hate the idea of myself being in a grocery store, too haha). Get her set with an Instacart or local grocery delivery. Make sure to throw in a few fun treats, too 😉
Send her at-home activities — from puzzles to games to crafts, give her something fun she'll enjoy doing in her free time.
Get her set with a box subscription service. Does she love wine? Fruit? I have two favs I never would have thought I would look forward to so much — 1. the Billie razer subscription (HERE) — you can read more about my experience and love for it HERE; and 2. the Fab Fit Fun box. Always eclectic and full of GOOD loot — many I've become brand loyal to because of getting them in the box.
Get her set with a meal subscription service. Even if she loves to cook, we used a meal subscription service and loved it. We took it — not to cut corners or cut down on time necessarily — but to get introduced to new meals and ingredients we wouldn't otherwise try. Having it delivered with step by step instructions was a highlight twice a week for us for a long time. The service we used formerly is no longer in business but we want to try a new one. I think Home Chef is the most like the one we tried with varied recipes, fresh ingredients, and more interesting options. If we try a new one, I'll keep you posted 😉
Never underestimate the power of lottery tickets. Some good 'ol scratch-offs make for a fun activity and could potentially provide a pay-out. Drop some off on her doorstep as a surprise if you're local, along with something fresh from the oven.
Take her old photos and get them digitized or made into photo books. This can be a huge undertaking and may end up being an ongoing project but if her old photos are stored out of sight, how fun would it be to bring those memories to life again and put them in a format where they can be accessed and enjoyed?!
Has your mama started any new initiatives/goals since spending time at home? Put together some things to support whatever that may be. If she is trying to drink lots of water, THIS is my favorite big insulated water cup (I use one for coffee and one for water daily). Is she walking or working out? Get her a new pair of sneakers (or gift card so she can pick them) or an Apple watch to track her steps.
Book her a hotel room to get away for some alone time when her schedule resumes normalcy. Even if it's just down the road in her own city, cover the tab, have her splurge on room service — whatever you can afford to make her feel pampered and to help her rejuvenate.
Have dinner delivered from her favorite local restaurant and host a virtual dinner party via Zoom meeting or FaceTime. Be present and don't allow distractions to creep in. Stay through dessert and an after dinner drink.
Whether you're a mama or missing a mama, there are so many ways we can love on each other right now. Hang in there, celebrate, and be celebrated. Wishing you all a happy Mother's Day — xoxo
Shop the Ideas