My chairs are on sale! Yes… all of them. And not just a little discount either – my dining chairs, breakfast room chairs, and kitchen bar stools are 30% off starting 4/28 when you use the code in the image above. You can click directly on the numbers in the info-graphic to be taken to each. I get a lot of questions about them and happily share their details on an ongoing basis because 1. they look great; 2. they have held up great; and 3. the price is BEYOND great! Now, with the 30% off coupon code, they are going to be an even better deal. I have zero reservations about any of them (except that I didn't get as killer of a deal of the breakfast room chairs which I just purchased recently, as shared in my Breakfast Nook Tour HERE.) As a caveat – each of these go on back-order often so if you are planning to bring some new chairs into your eating spaces, be sure to act early.
Below are each of my chairs as a refresher of how the look in real life.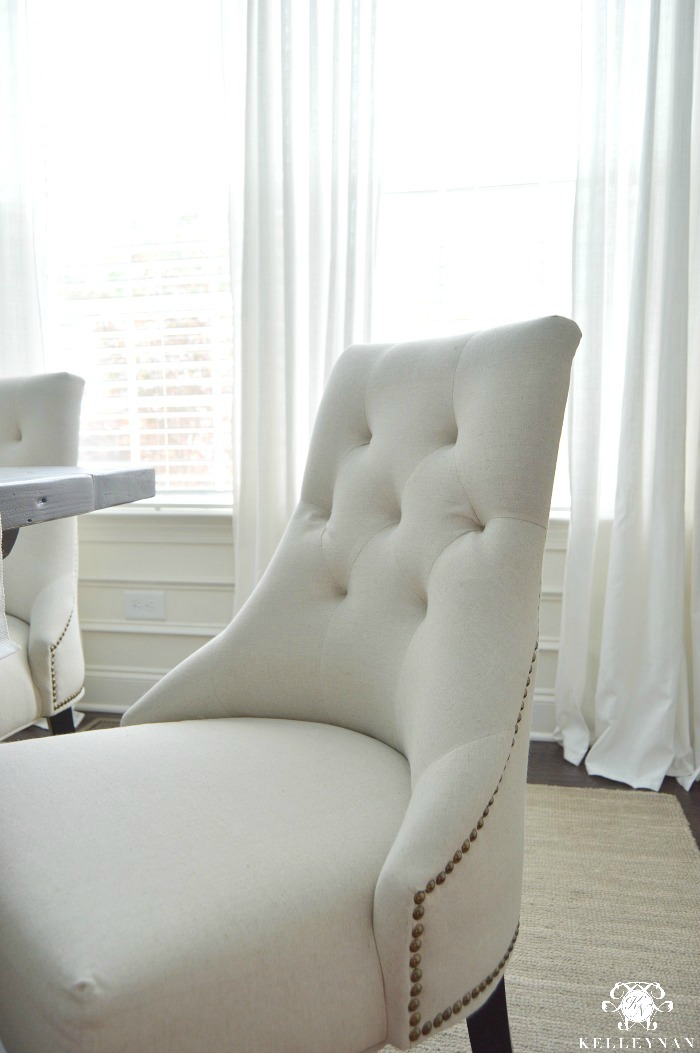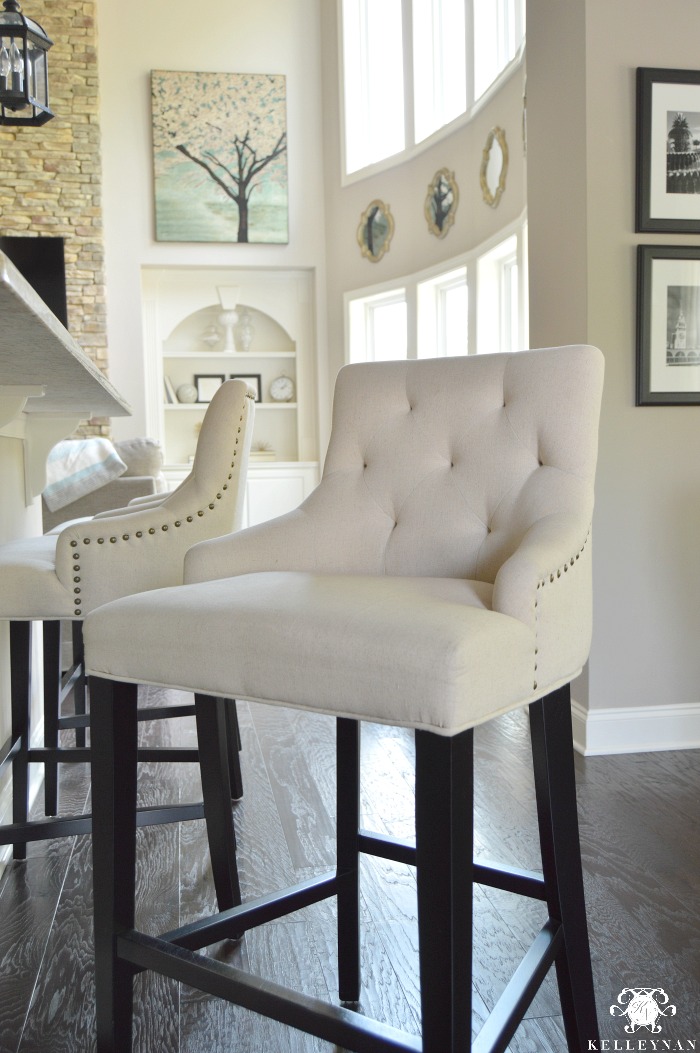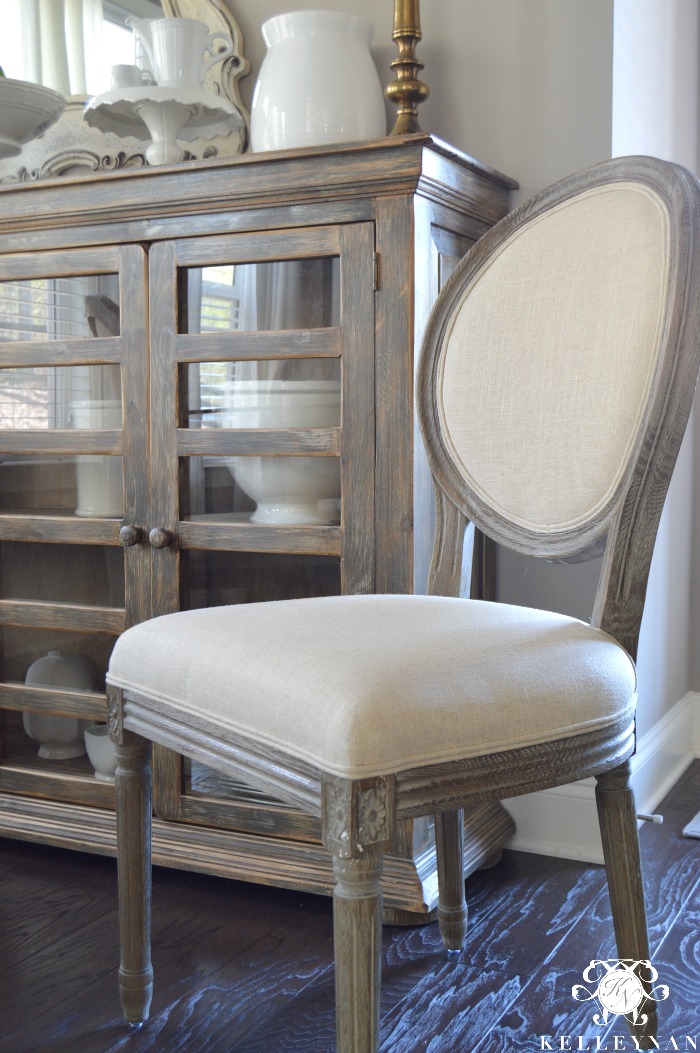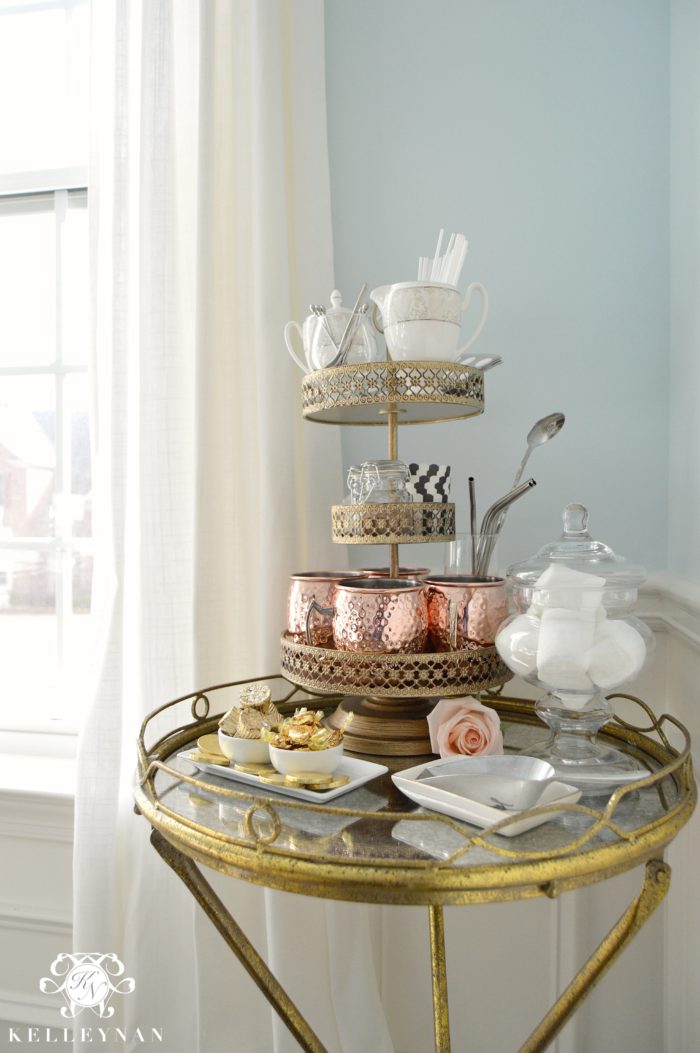 I know this mirrored butler tray table isn't a chair, but it is a bargain too at 30% off right now, so I threw it in as a bonus. Good luck and happy shopping. If you score any of these deals, I would love to hear about it!
*affiliate links used*