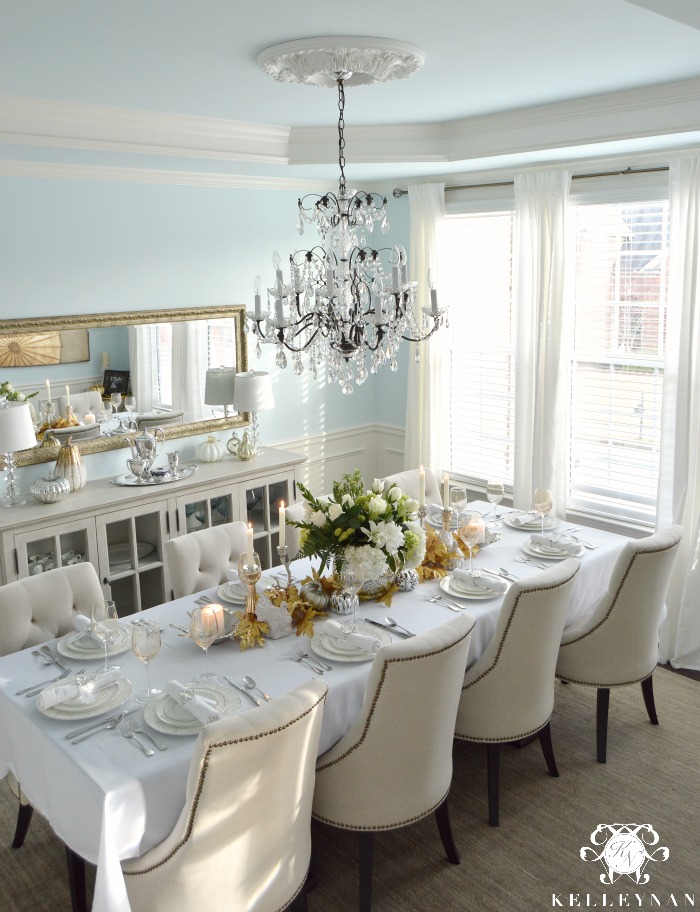 I would venture to say that the single item in my home that receives the most questions is my dining room chandelier. When I purchased it, I had no idea that one day soon, I would want to share where it can be purchased and by whom it is made. So, I have often resorted to "I'm sorry, I purchased it at a local lighting company…" – true, but not very helpful. I love the lighting company I purchased it from, Progressive Lighting, but have not seen it available online on their site. Well, I am so excited to officially provide a source for my most favorite lighting in our home! After scouring the web and then finally getting the bright idea to search for my old purchase order, I tracked down the name and was so excited to see that it IS in fact available online (and priced better than what we originally paid.) You can find it online HERE
.
While mine is a 12-light version, you can find a 6-light version Schonbek Madison Collection Six Light Crystal Chandelier
for a fraction of the price.
When we were building our home, I honestly didn't have too much of an opinion about any lighting except our dining room chandelier. Ok, so maybe I had a little bit of an opinion, but the dining room is the only place I was willing to splurge a little to get exactly what I wanted. I was going for the classic crystal with drippy dangles. Something romantic and timeless. And big! I definitely wanted BIG! If you aren't sure on the finish, mine is actually characterized as being antique bronze (although it resembles black wrought iron) and it goes with pretty much everything.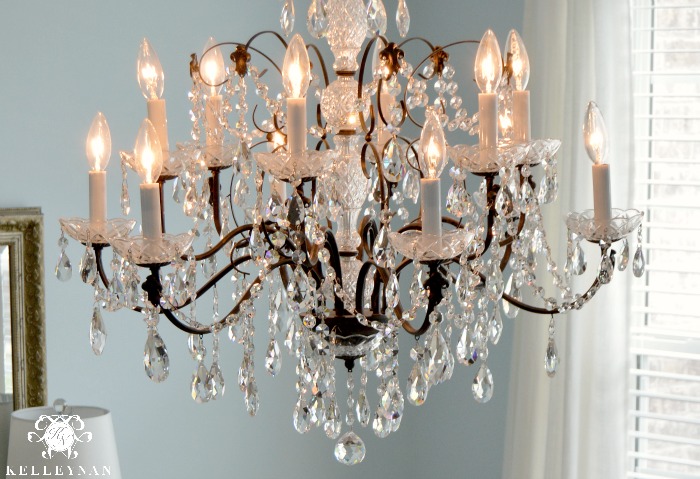 If you are going for a statement chandelier, don't forget a statement ceiling medallion. Here are a few of my favorite, affordable options. You can shop the below by clicking on each medallion.
There are some decisions throughout our home I am now unsure of, but picking this statement chandelier has not been one of them! If you have any questions, feel free to comment below.
*post contains affiliate links*