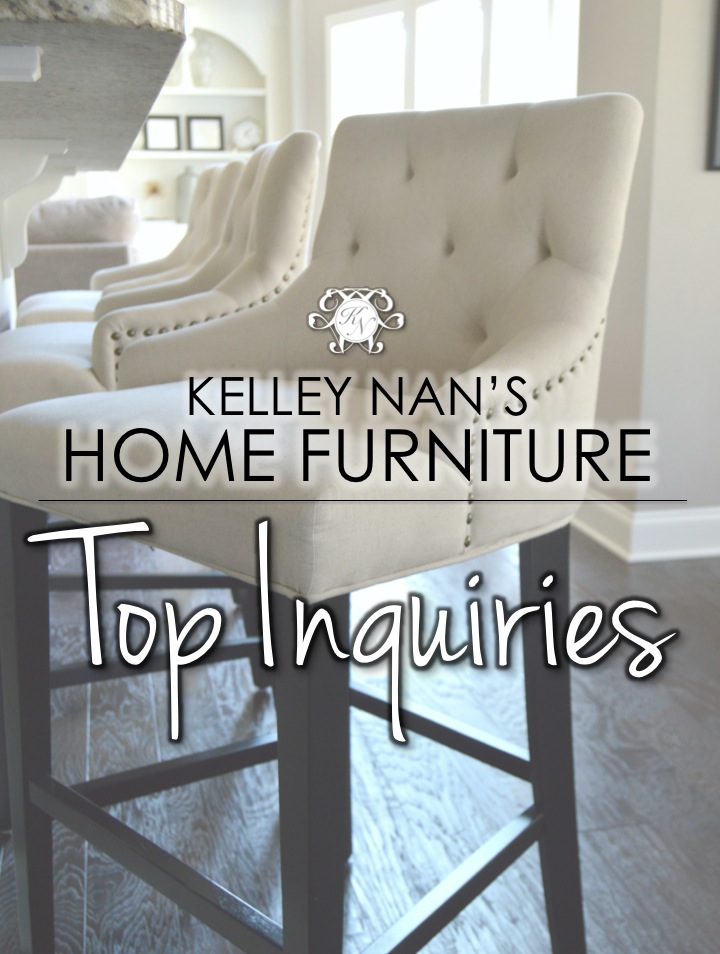 Furniture shopping is both exciting and stressful – if you are on the hunt for the "perfect piece" (singular), your shopping experience may be more passive, taking your time until it basically slaps you in the face, angels sing, and you know bringing it home with you was nothing short of destiny. However, for those who have a limited timeline/budget or are looking to quickly furnish a large space/entire home, selecting  furniture can be down right nerve wracking and torturous. I have mentioned before that one of my biggest regrets was trying to furnish my entire home before we moved in. And, because several pieces were custom, I made this silly judgement, knowing I wouldn't be able to return them if they didn't work. Lesson learned… moving on haha 
While I tend to gravitate toward a classic, structured look, comfort is king in our home. Areas that were a bit "casual" for my visual preference, I dressed up with with accents and accessories. For example, we LOVE lounging on the couch. As much as I would have loved a streamlined, sleek sofa, I want to be comfortable when we are binge-watching our favorite Netflix series. Our sofa was probably the biggest compromise between my husband and I; it reclines… it has cup holders… it has a charging station in the console. Yes, I am serious. But, I didn't let that stop me from layering it with textured pillows and surrounding it with champagne/mirrored furniture. You have to make your furniture work for you, your family, and your lifestyle.
We have very few matching items; we intentionally chose pieces to compliment each other which helps achieve a more "collected" look. When we moved in our home, I found some budget furnishings but we also took the plunge with a few investment items. We are still working our way through the house but  to help field some of the questions I receive on the furnishings in my home, I decided to create a resource and round up some of the pieces that are asked about most often. I have provided direct links where available beneath each photo. As I receive more questions or add new pieces, I will continue to add to this list on an ongoing basis. If you have any questions, please shoot me an email or let me know if the comment section below!
For your convenience, sources are provided below. Note: some sources contain affiliate links. See disclaimer HERE.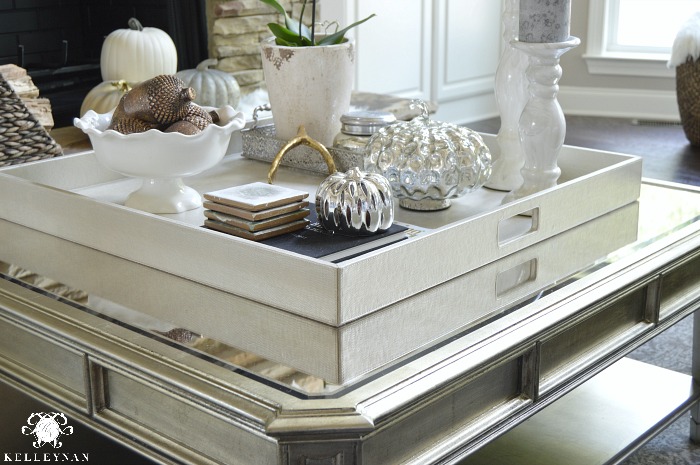 ZGallerie Palais  Coffee Table (IDENTICAL)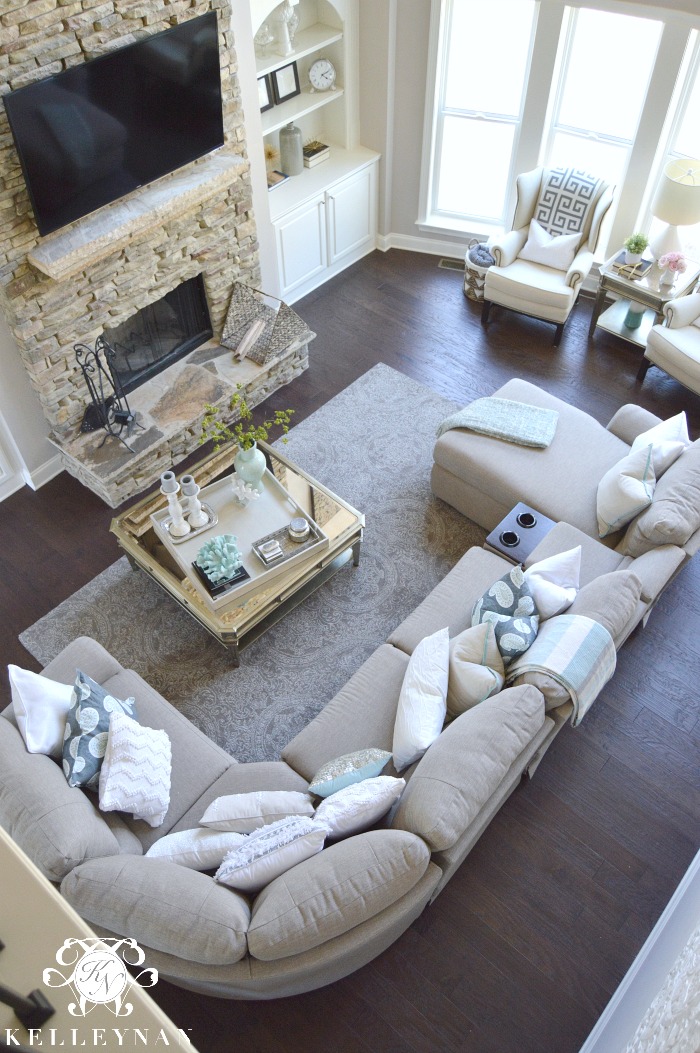 La-Z-Boy Sectional Sofa – Aspen Collection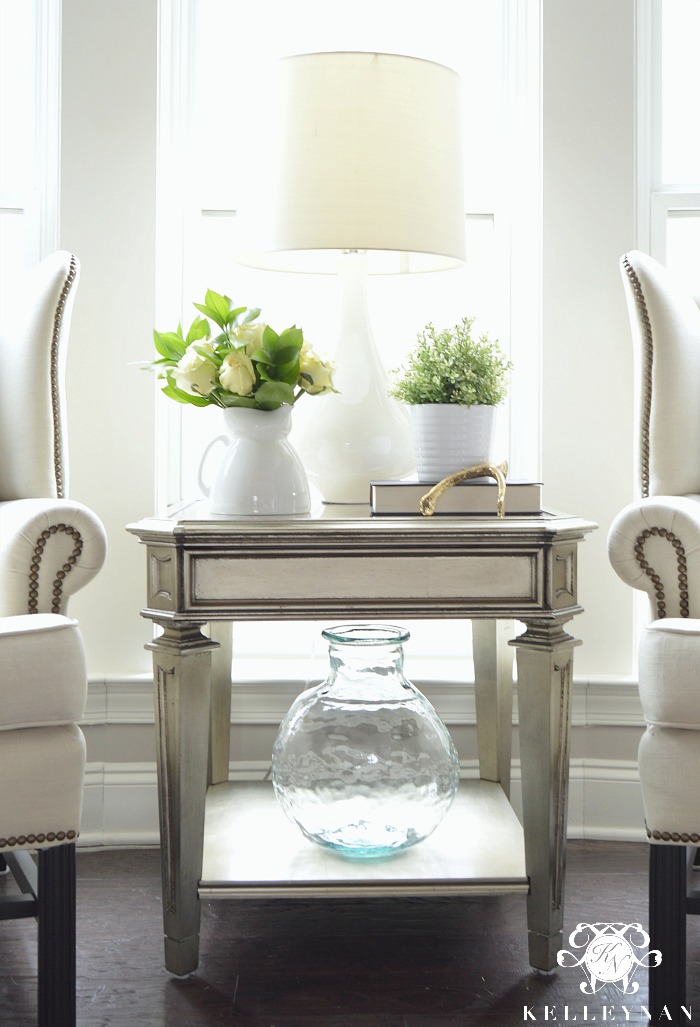 ZGallerie Palais Side Table (IDENTICAL)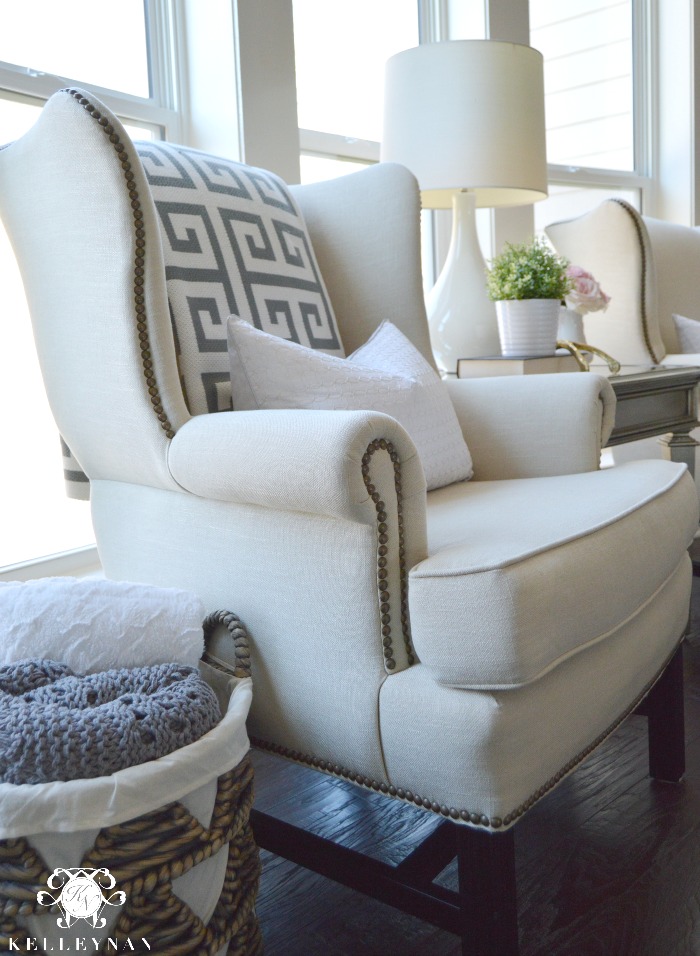 Pottery Barn Upholstered Thatcher Wingback in Linen Blend Oatmeal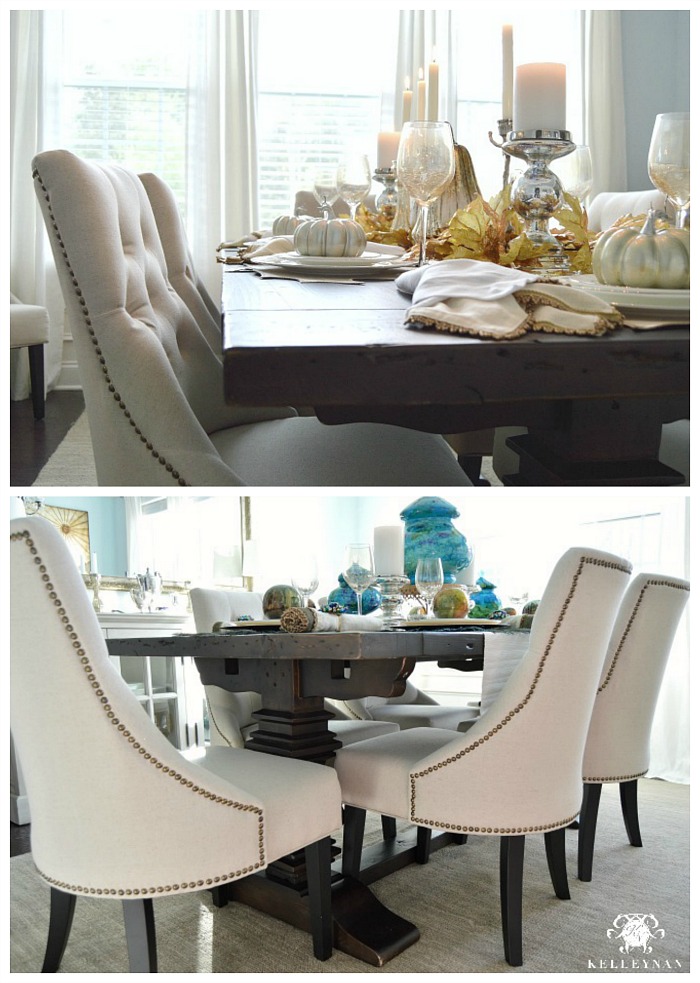 Restoration Hardware Salvaged Wood Trestle Table – 84″ in Salvaged Brown | Linen Lydia Dining Chairs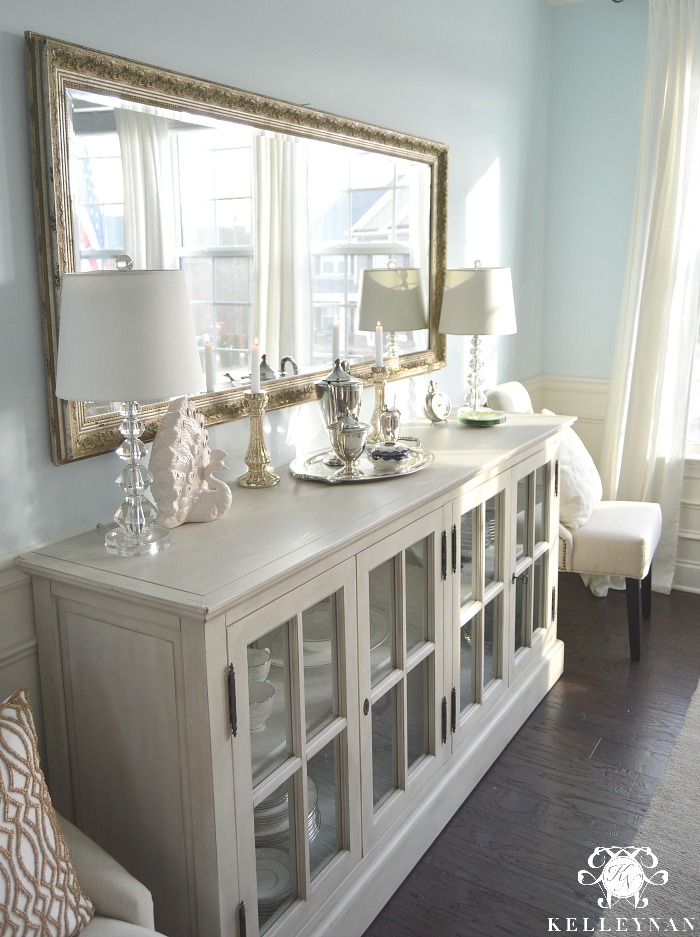 Restoration Hardware French Casement Sideboard  – 72″ in Distressed White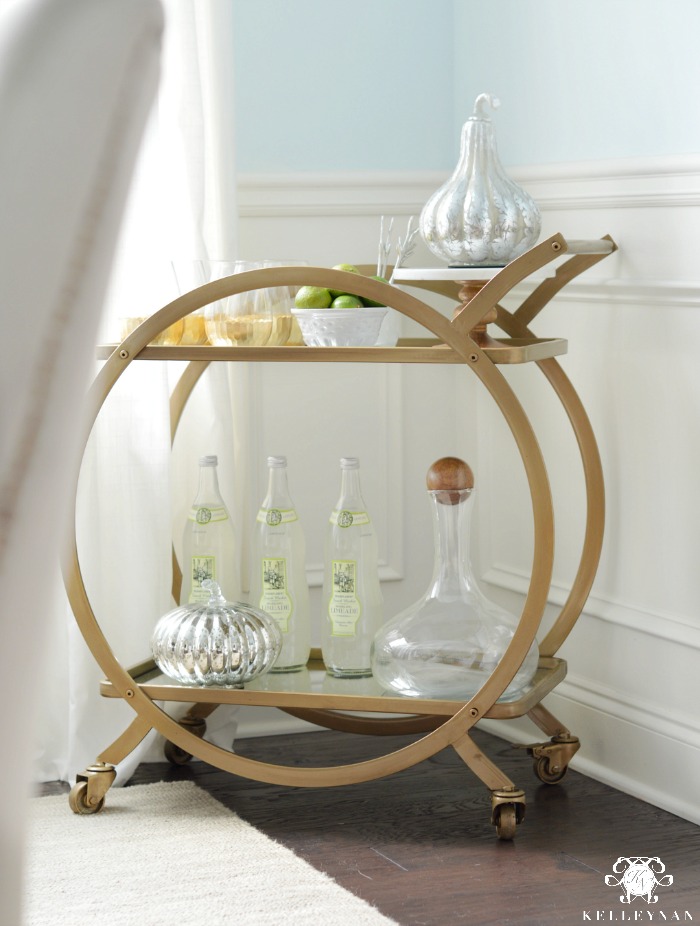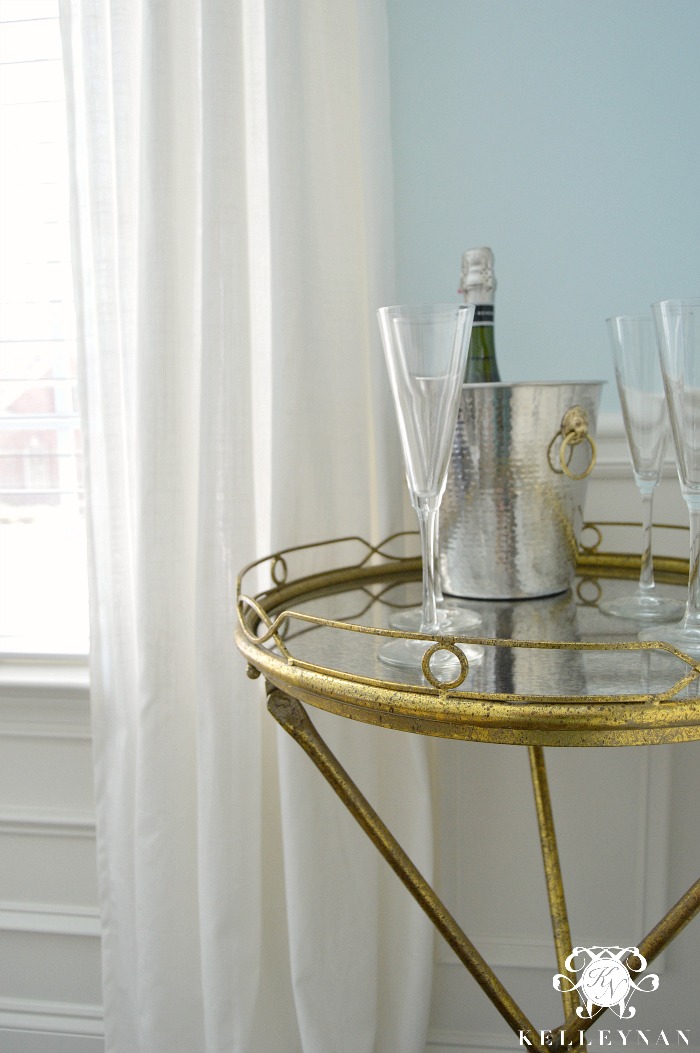 Gold Mirrored Butler's Tray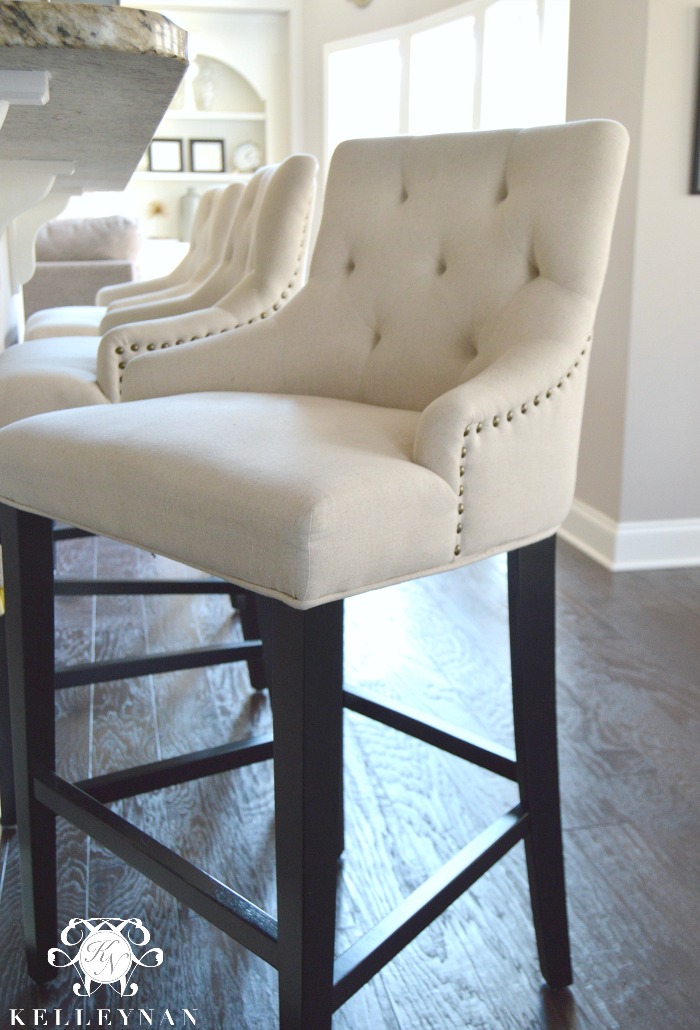 Linen Lydia Bar Stool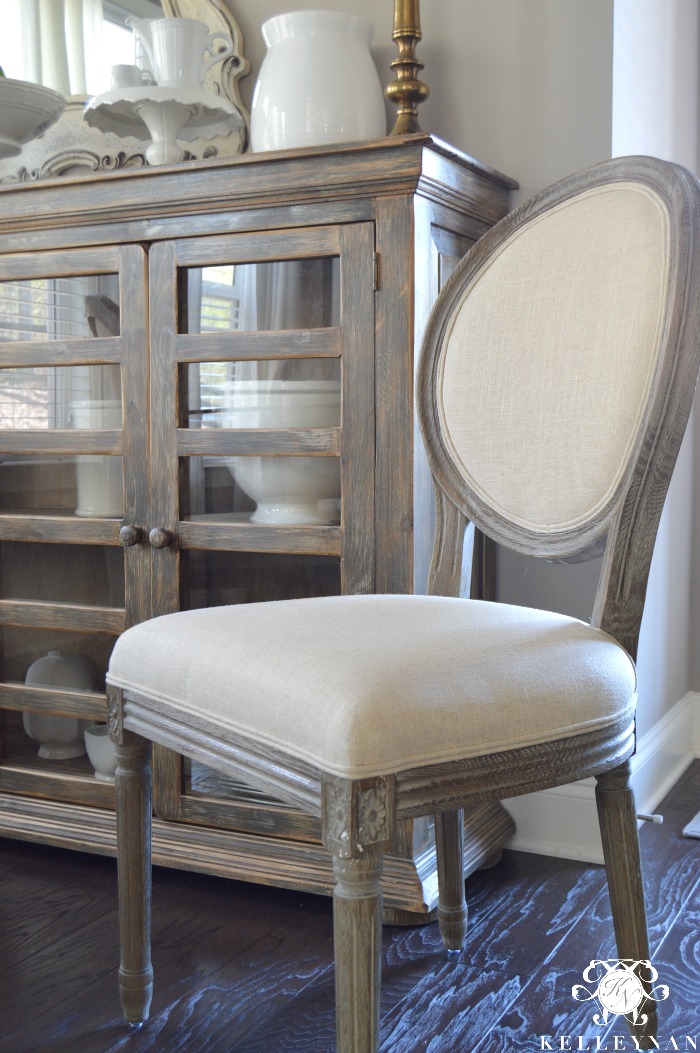 Natural Linen Paige Round Back Dining Chair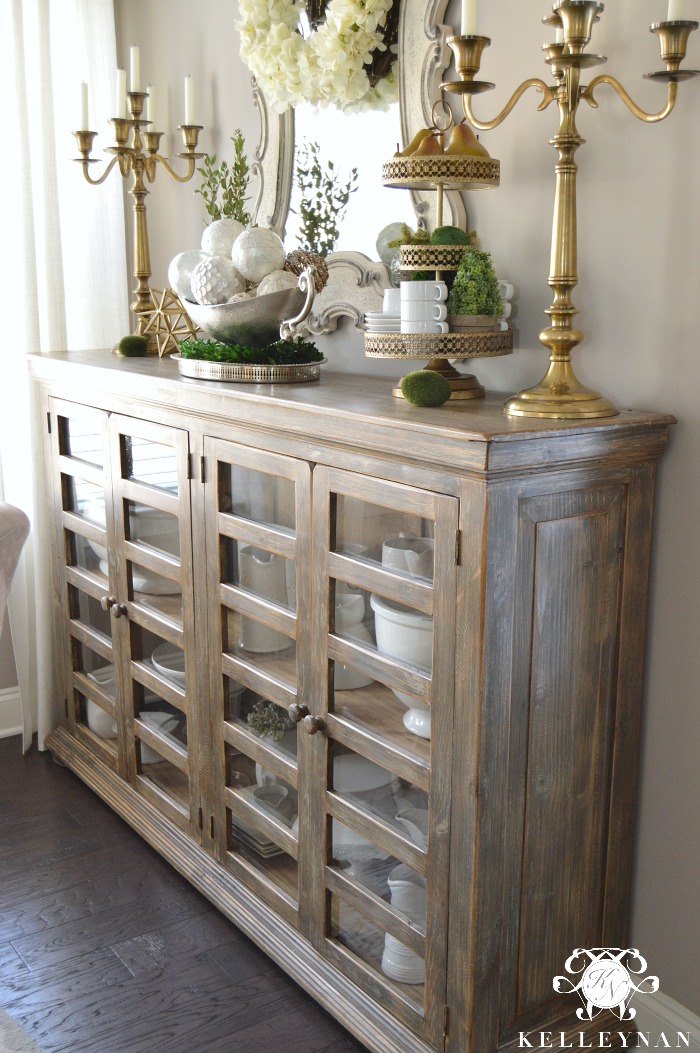 Breakfast Buffet: HomeGoods – Similar Option HERE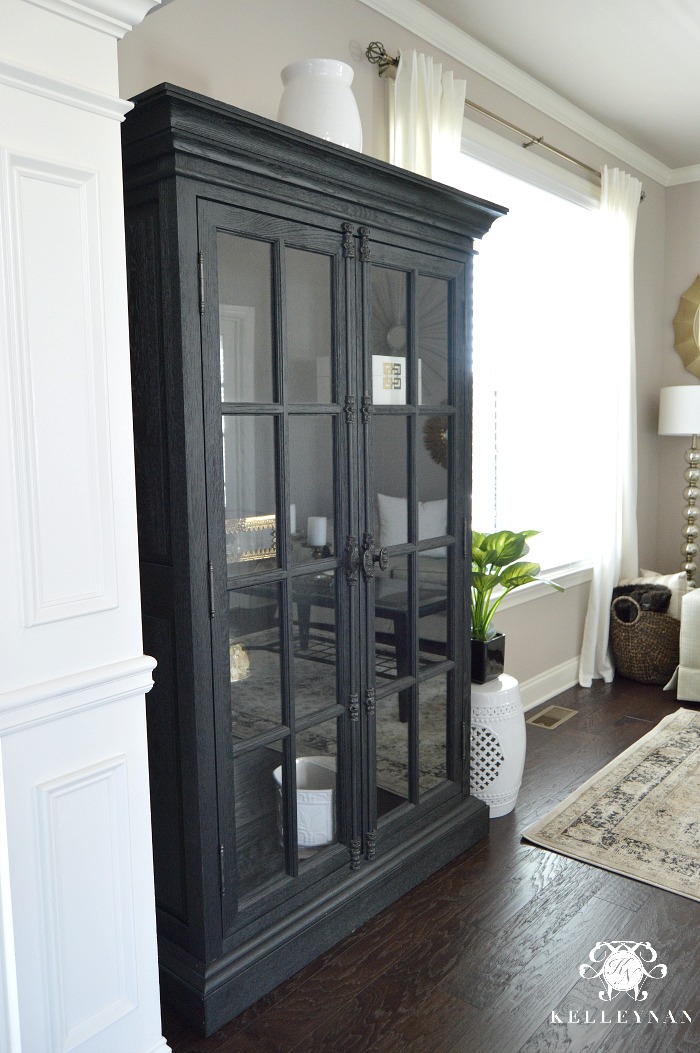 Restoration Hardware French Casement Double-Door Cabinet in Black Oak Drifted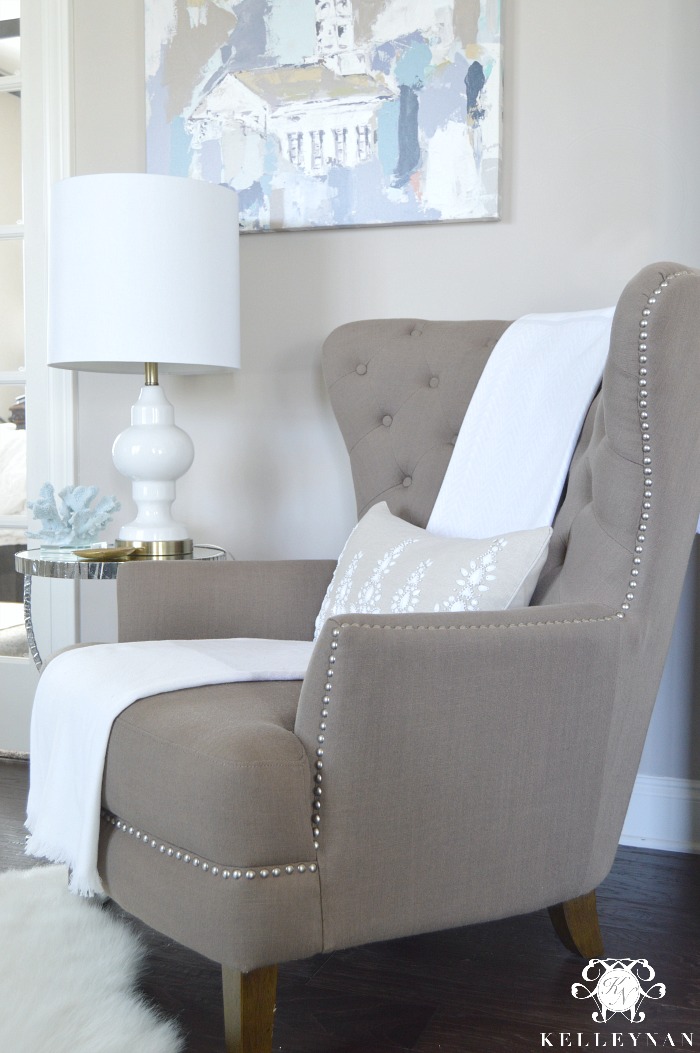 Side Chair: Tuesday Morning – Similar Option HERE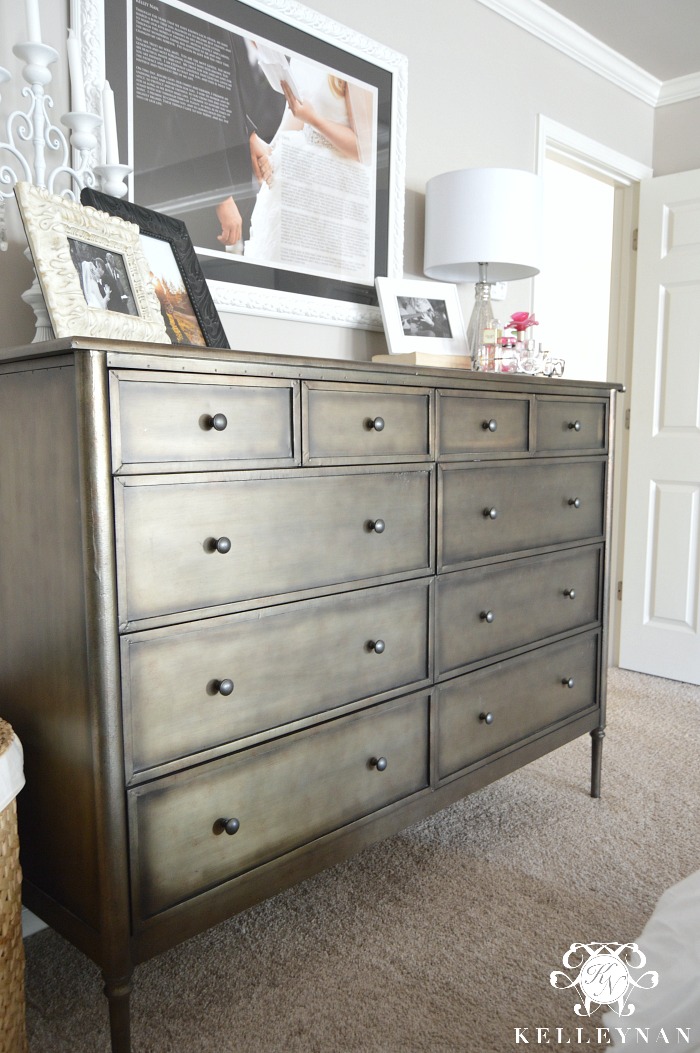 Restoration Hardware Spencer Metal 10-Drawer Dresser in Zinc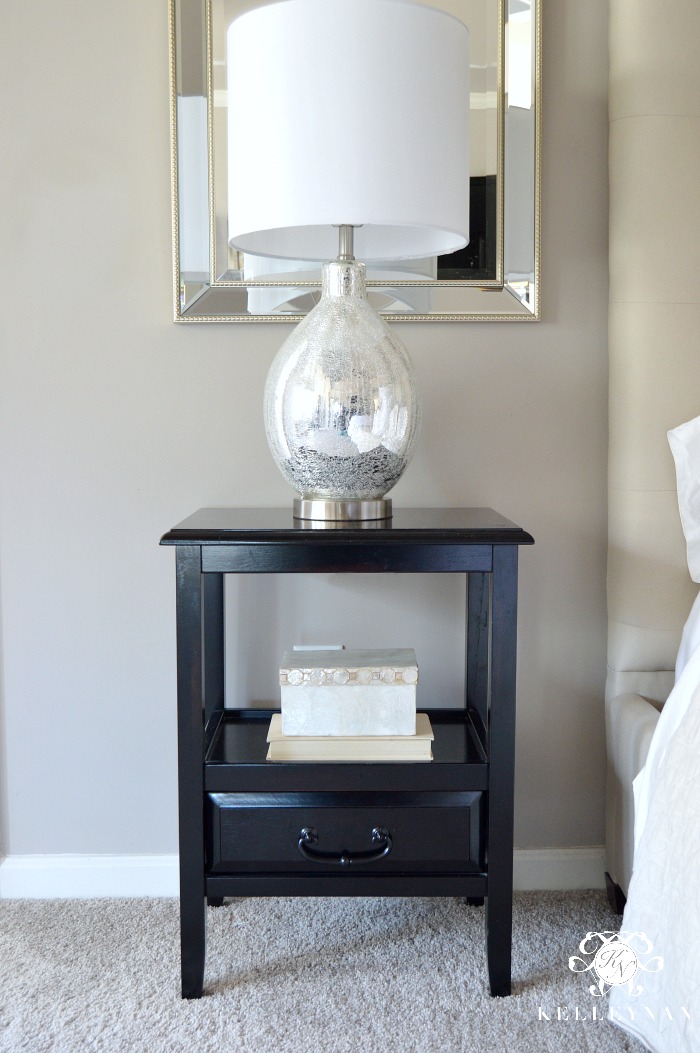 Pier 1 Anywhere End Table (Nightstand)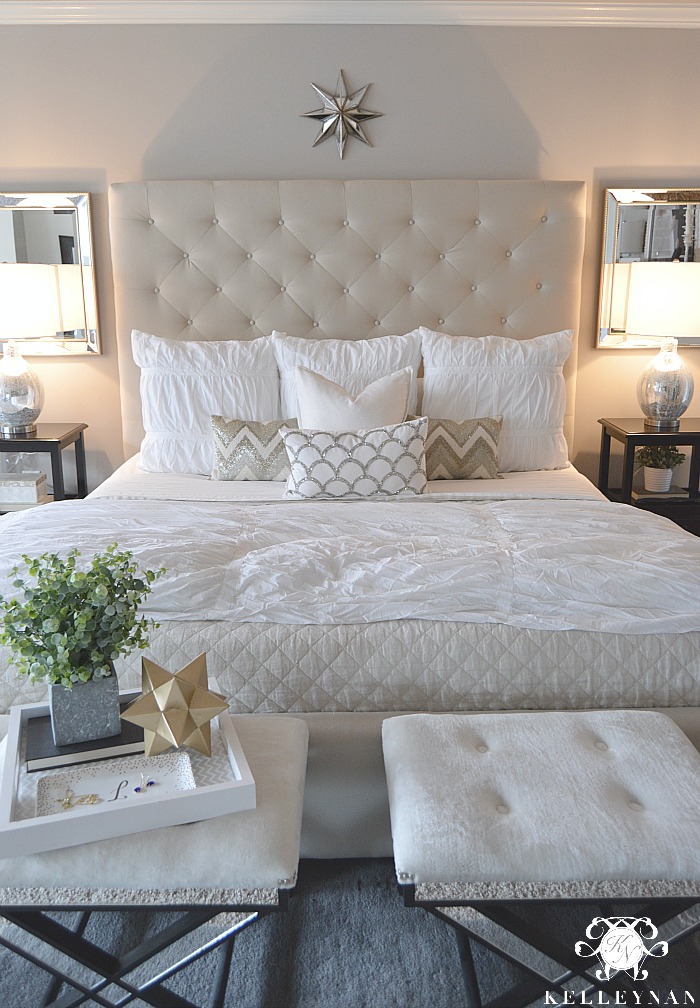 Pottery Barn Lorraine Tall Upholstered King Bed in Twill Parchment | Tufted Mirrored Benches: HomeGoods – Similar Option HERE or HERE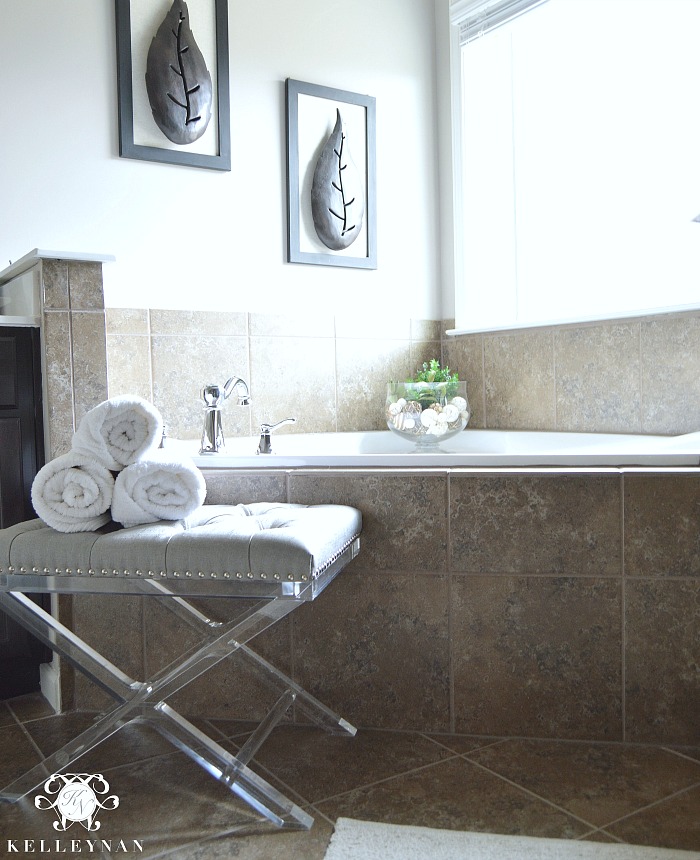 Tufted Bench with Acrylic Legs: HomeGoods – Similar Option HERE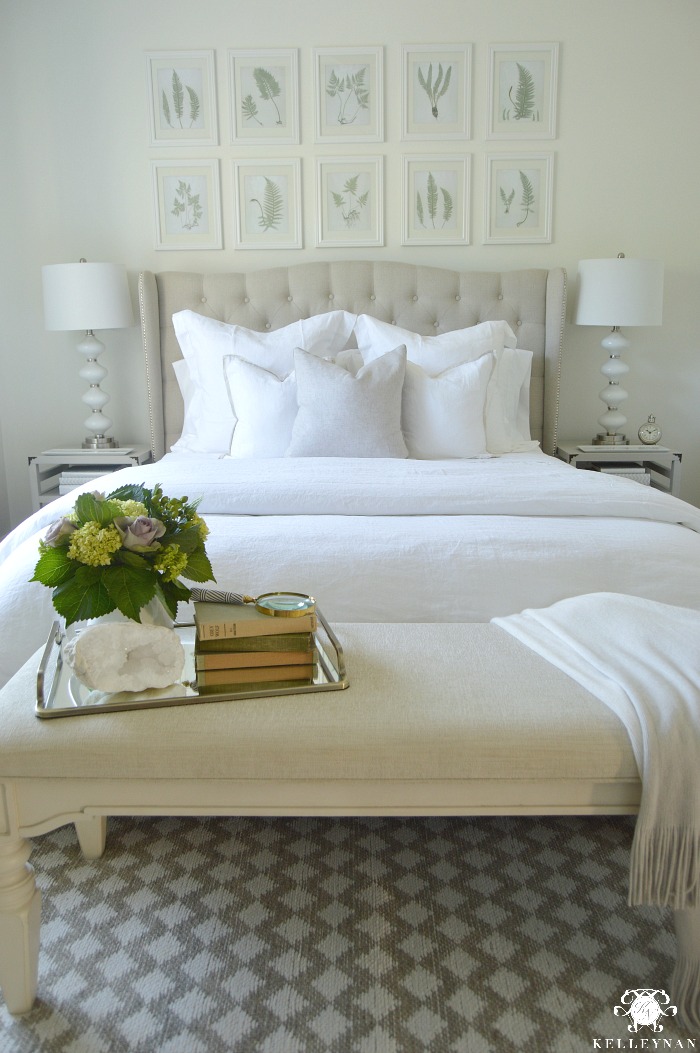 Zant Light Beige Upholstered Bed | Bench: HomeGoods – Similar Option HERE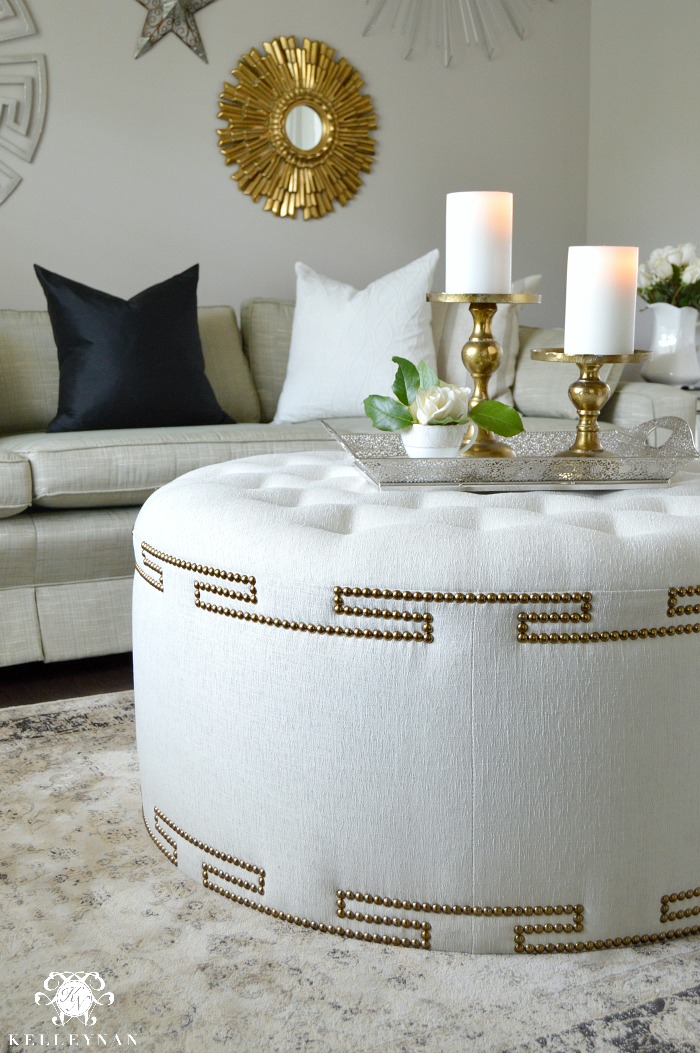 My Chic Nest Elle Ottoman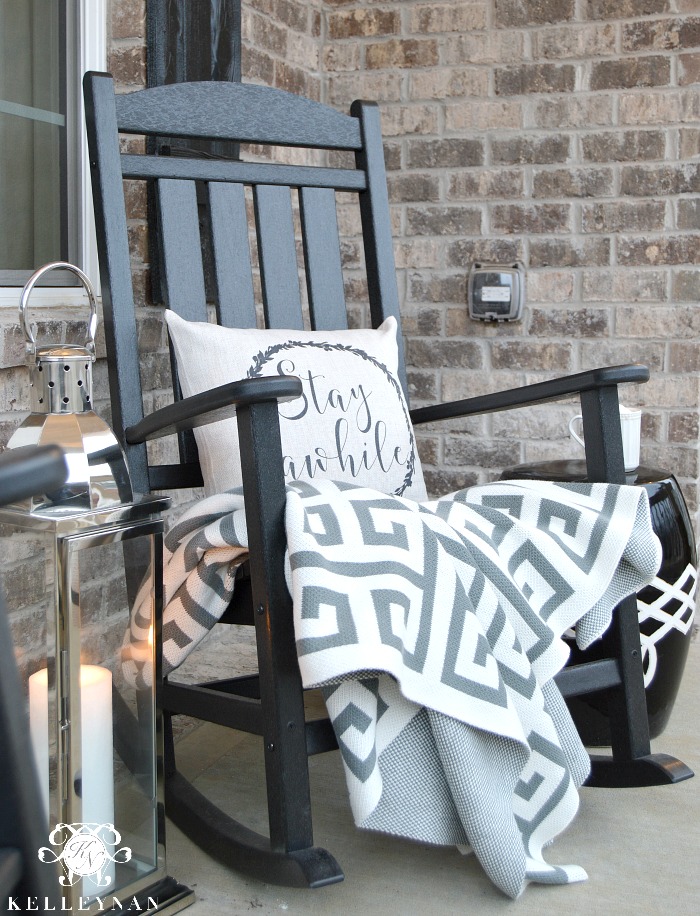 Black Polywood Presidential Rocker