Welcome to the second annual virtual Christmas cookie exchange! Remember when I shared these cutie little thimble cookies last year? Today, I've joined six others to share some favorite holiday baking recipes; if you see something you love, pin it or print it and be sure to try it out with your own family. If you are visiting from baking extraordinaire, Randi of Randi Garrett Design, welcome! Her gingerbread cookies with citrus frosting?! Wow. I'll be sending you to the next recipe at the bottom of the post so you can be sure to catch all seven goodies today. My hazelnut brownie bite sundaes aren't necessarily a "cookie" but they are so sweet, easy, and delicious, they are perfect to be served right alongside them!
*Posts on KelleyNan.com may contain affiliate links. Click HERE for full disclosure.*
---

HAZELNUT BROWNIE BITE SUNDAE RECIPE
Growing up, one of my favorite parts of baking during the holidays wasn't the actual baking, but the decoration and assembly of candies, cookies, and treats. We made mice from Hershey kisses, reindeer from graham crackers, hollies from cornflakes, and to this day, making turtles out of Rolos and pretzels is one of my favorites. We also always took more "typical" desserts but miniaturized them and served them on a tray in tiny little portion sizes. We never had a Christmas without trays of little brownie and cheesecake bites. Friends, that was my inspiration for today's easy recipe. I actually assembled them in my head and had to take them for a beta test this past week before determining if they were as yummy in real life as they were in my mind. And y'all, I'm happy to report, they totally are. This past week, hazelnut brownie bite sundaes were born.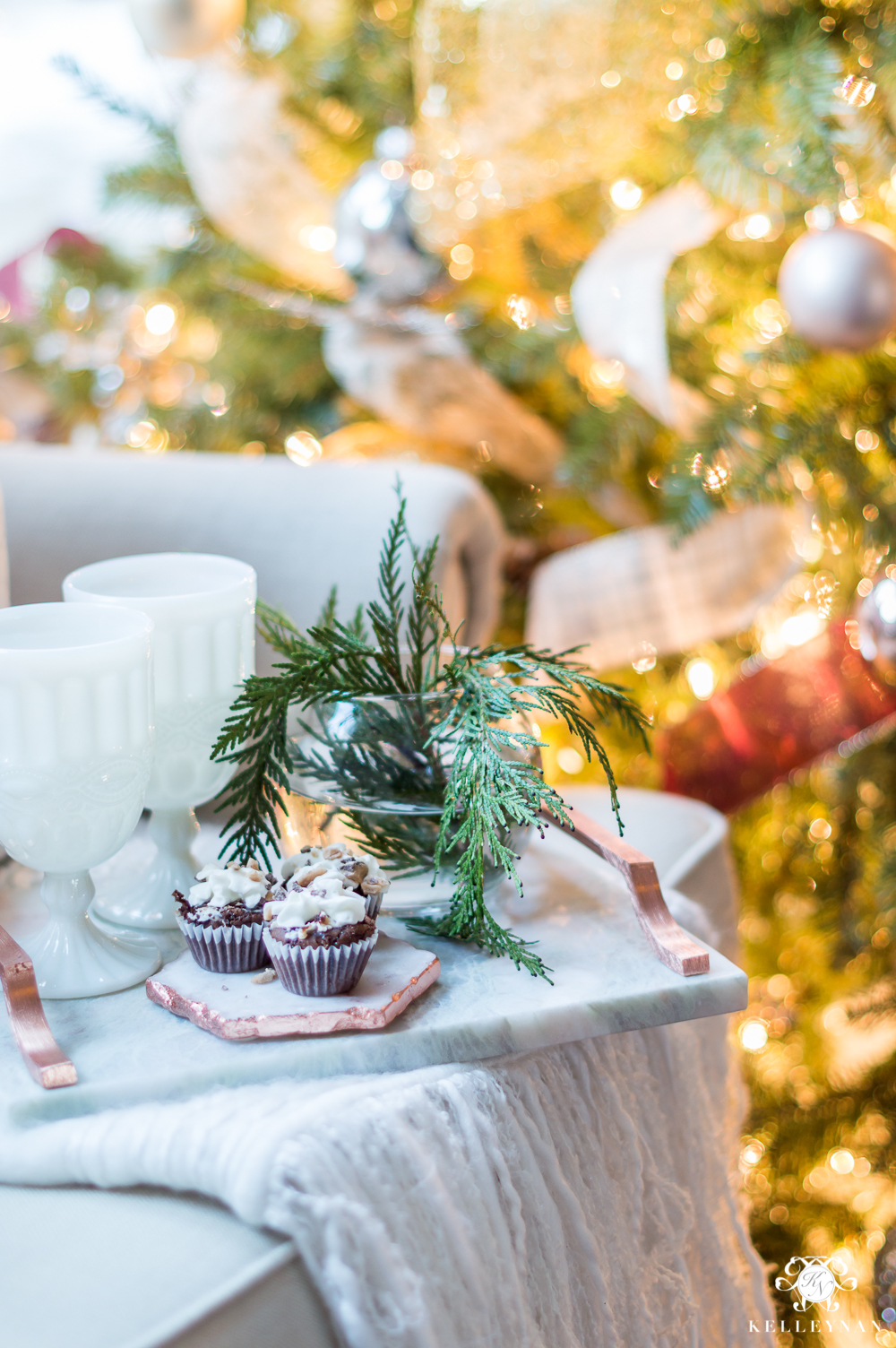 When I say this is easy, y'all. This is EASY. And could totally fall in the "Fake It, Don't Bake It" category I shared last month. If you can make a pan of brownies from the box, you can pull this off like a pro. And the best part- the individual serving size immediately makes them seem more gourmet than what actually goes into them.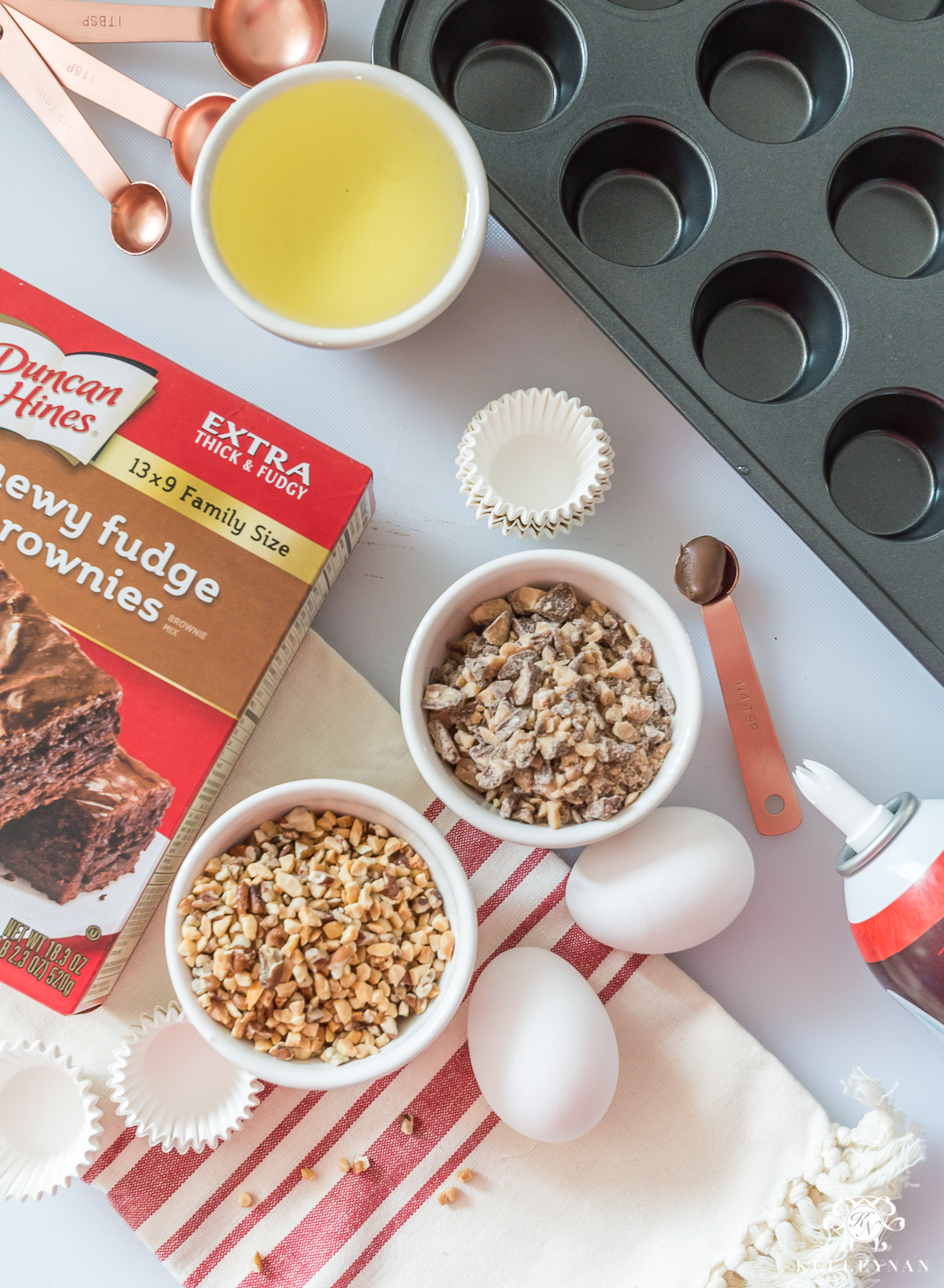 ---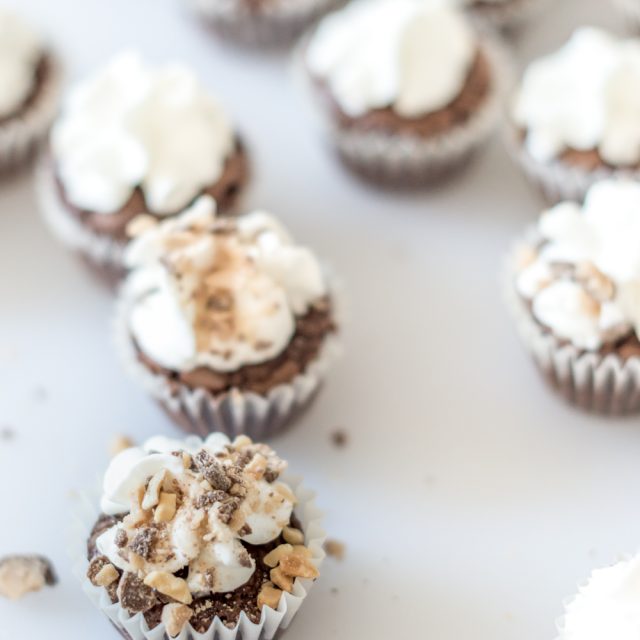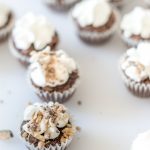 Hazelnut Brownie Bite Sundaes
SUPER easy and perfect for parties! Yields approximately 60.
Ingredients
75

mini cupcake liners

(paper baking cups)

1

box

pre-packaged brownie mix (along with ingredients box calls for)

(I used Duncan Hines Chewy Fudge Brownies)

1

container

hazelnut spread

1/4

cup

crushed Heath bar bits

1/4

cup

chopped nuts

8

ounces

canned whipped cream

(with a nozzle)
Instructions
Load mini muffin tin with mini cupcake liners; grease lightly with non-stick spray.

Mix and prepare brownies as directed on box. For the Duncan Hines box, I opted for 2 eggs instead of 3.

Pour only enough brownie batter to fill about 1/3 to 1/2 of the cupcake liner. You want to leave room and allow for them to rise.

Once your cups are filled throughout your tin, use a small measuring spoon as your "scoop" for the hazelnut spread. Take a small dollop (est. 1/4 tsp.) and spoon on top of the brownie batter.

Using a toothpick, lightly "poke" the dollop to slightly submerge it into the batter. You can even use the toothpick to lightly cover the dollop with surrounding batter.

Bake at the temperature suggested on the box, but cut the time substantially. Mine baked perfectly in 15 minutes. Use a toothpick to check; if it can be inserted and pulled out clean, they are done!

Remove from muffin tin and set on a tray; allow to cool completely.

Just before serving, top with whipped cream.

Sprinkle chopped nuts and Heath bar bits on top to finish.
Recipe Notes
For a more substantial topping (try a Cool Whip/pudding mix or frosting). Brownie bites can be served without topping, also!
---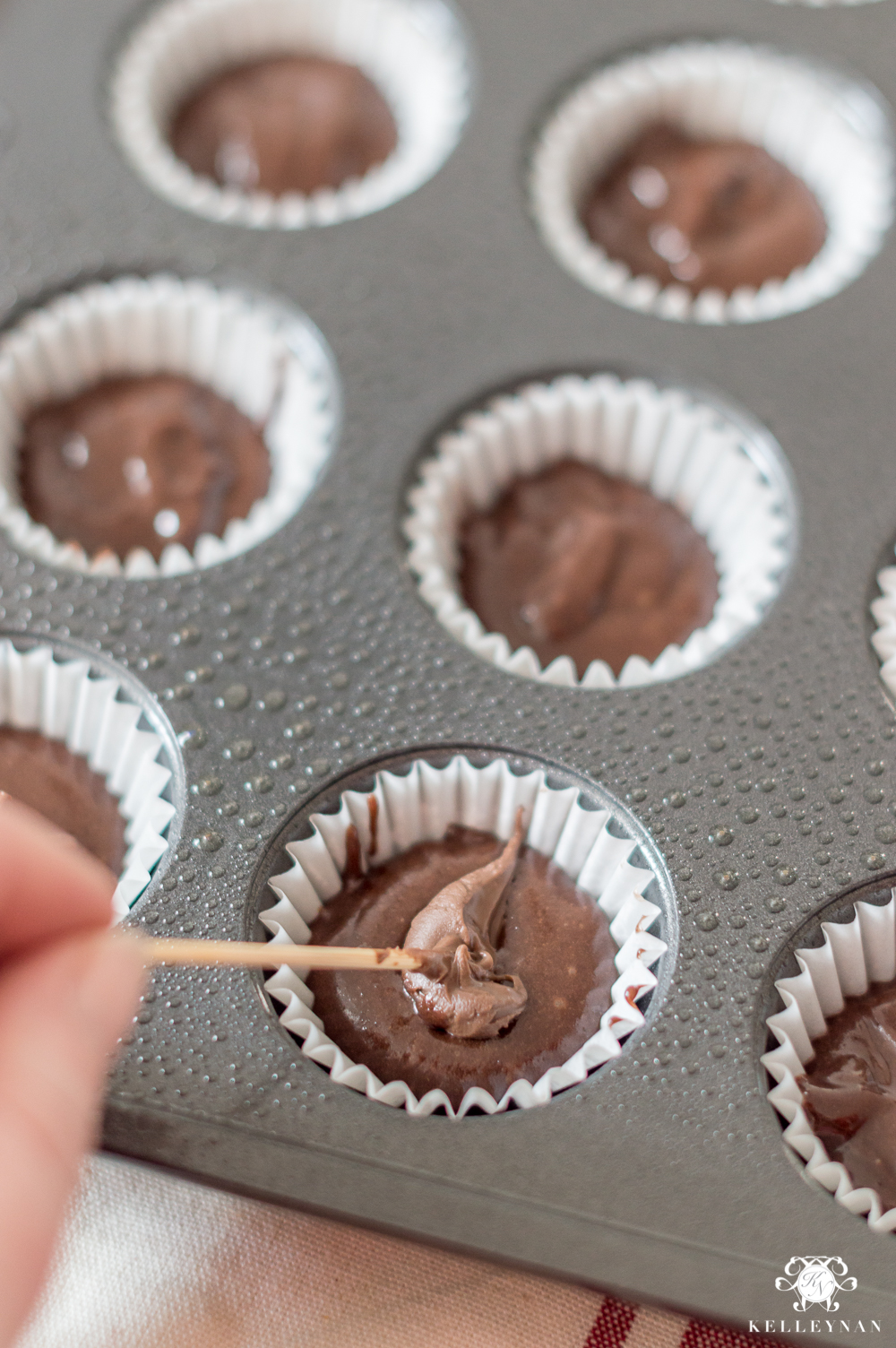 You can use Nutella for your hazelnut spread but when I went, apparently that was the hot essential for last week's snow storm and they were sold out. Generic worked just fine. 😉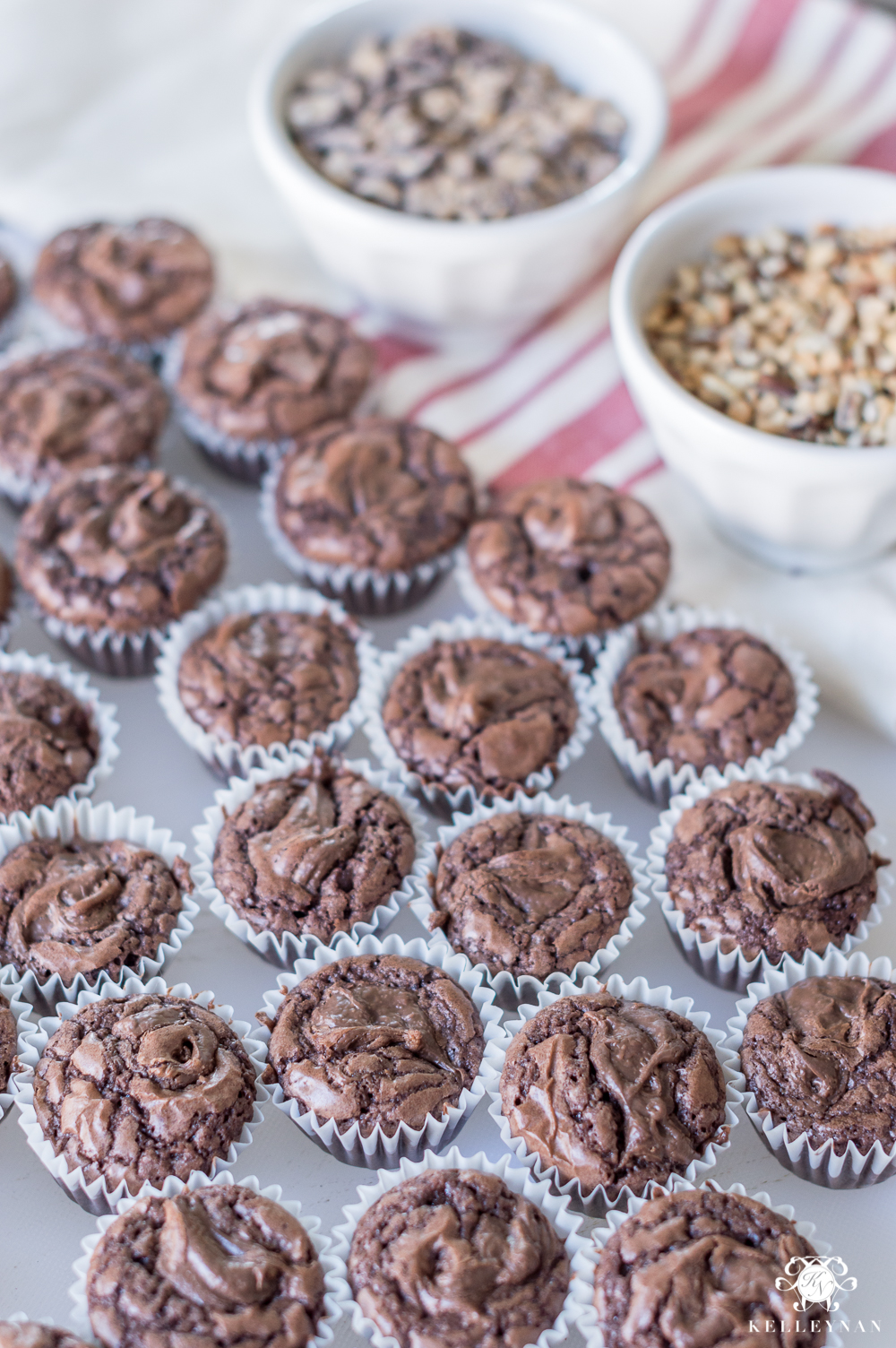 One caveat- do not try to pre-prepare the topping; wait until you are ready to serve. You can absolutely just go with the brownie part, but that topping is SO dang delicious! Another version that would allow for a pre-prepared topping is to use icing OR, a more substantial Cool Whip/pudding mixture. Since this was a beta test, I haven't experimented with other methods just yet but the light, creamy topping from the can is perfect if they will be served and eaten quickly.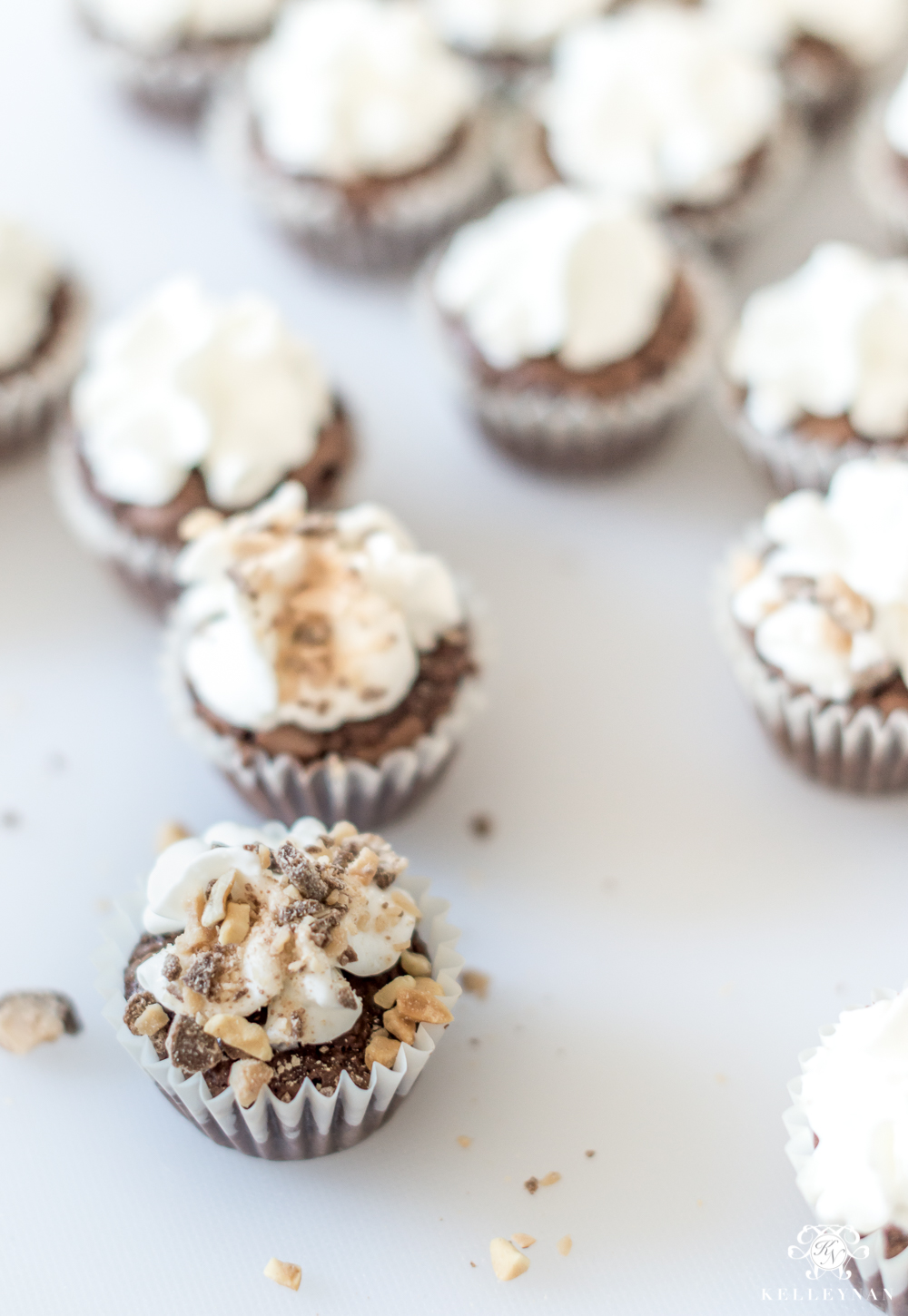 ---
Scroll & Tap to Shop Supplies

---
When you are applying the whipped cream, hold your nozzle and spray in the center of the treat. The ripples that resemble little blooms are created from the "piling on" and "building up"; don't try to swirl your whipped cream around to create a design 😉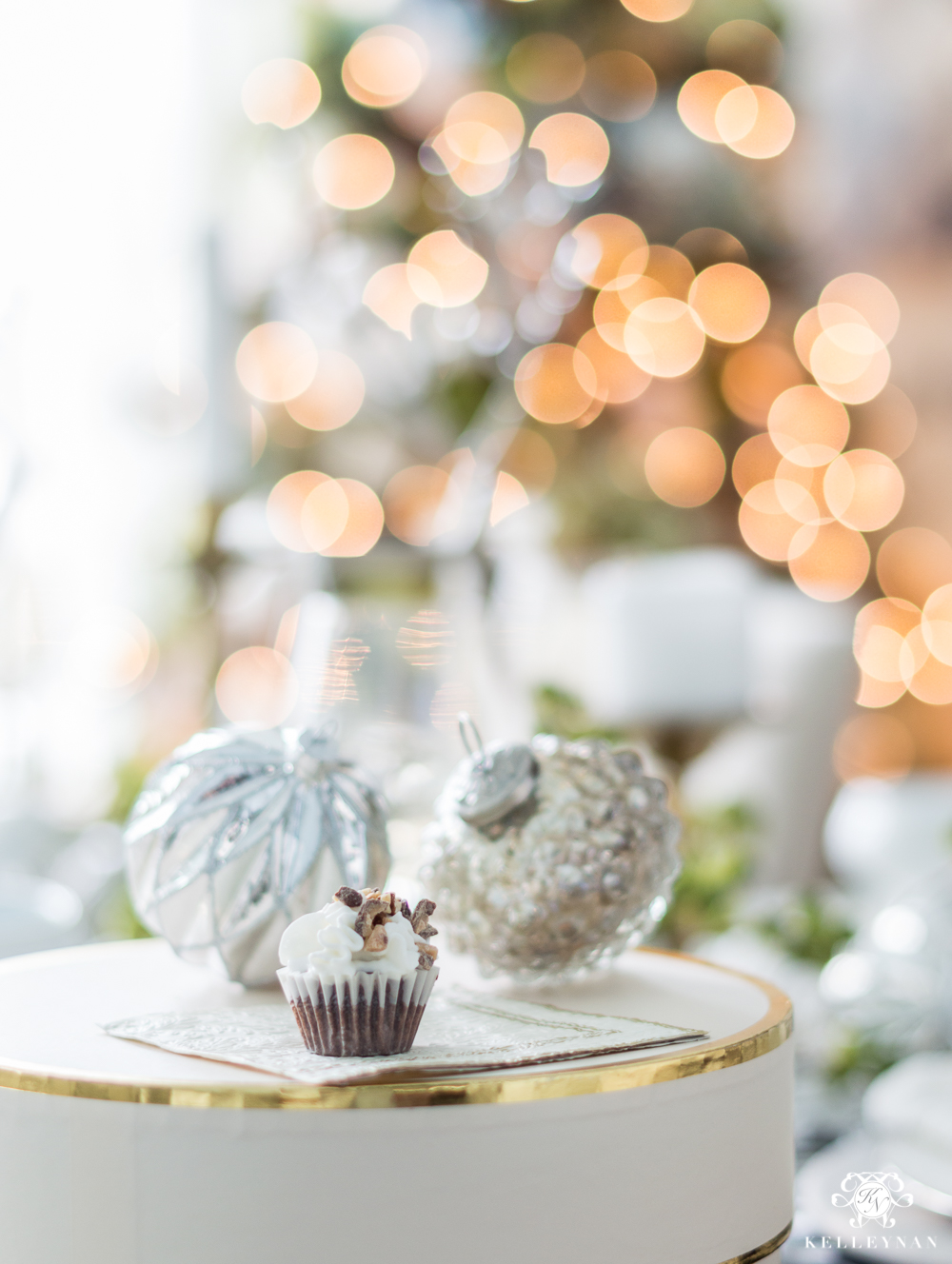 One box yields about 60 hazelnut brownie bite sundaes; they are small but again, are like decadent treats. Like a rich truffle.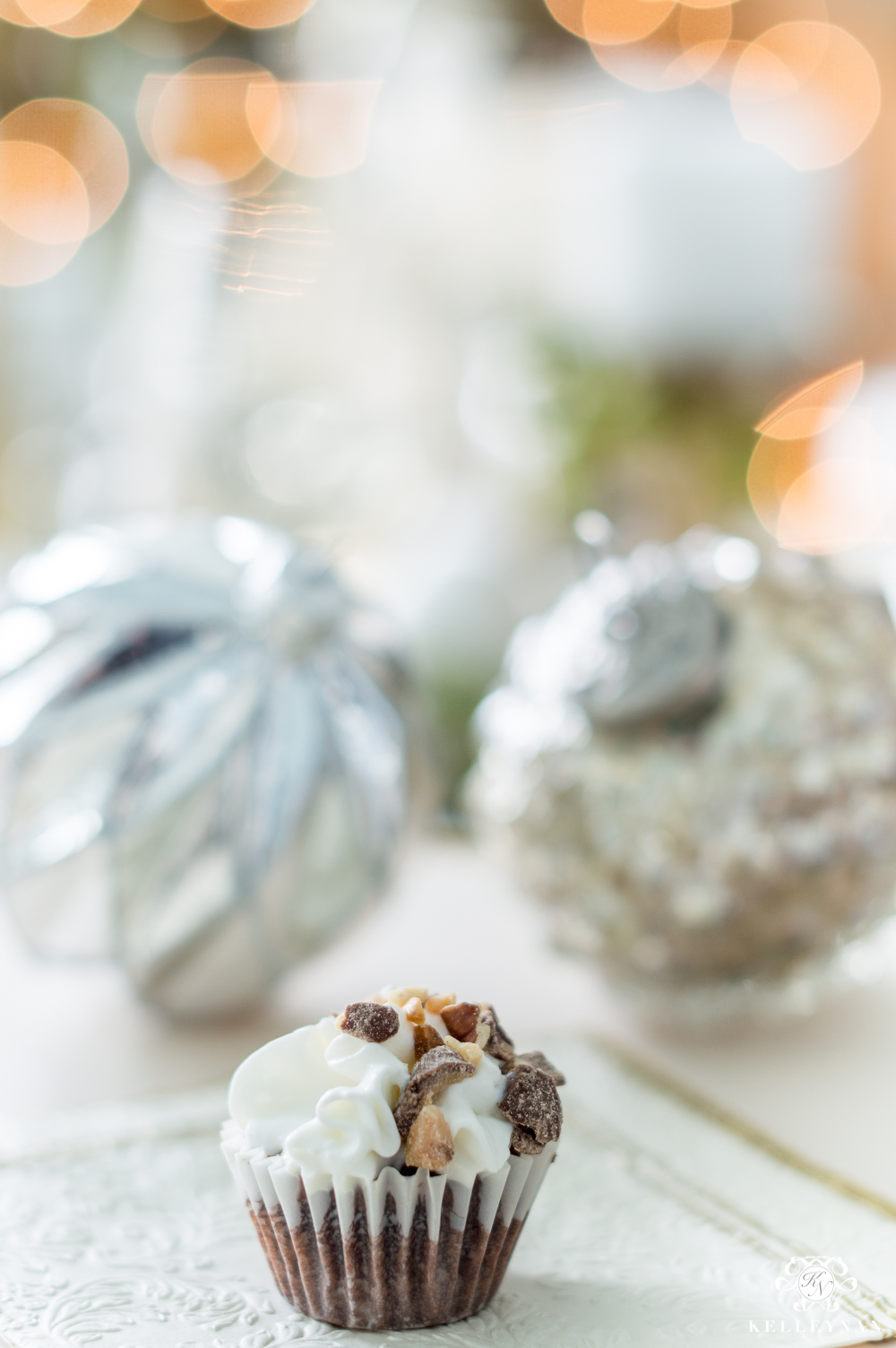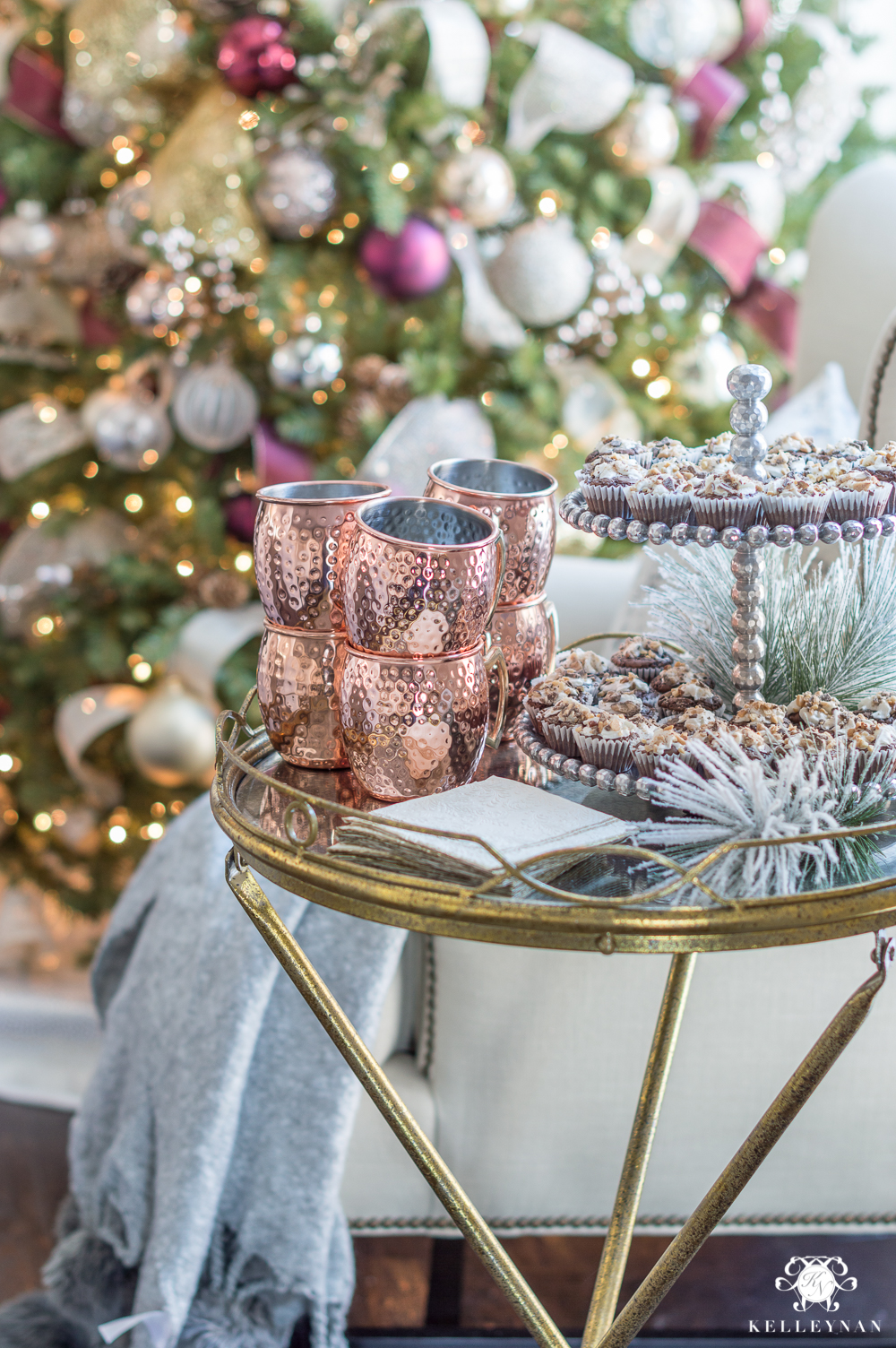 If you fit these into your baking schedule (these are super easy to slide in and aren't daunting), come back and visit with me and let me know in the comment section below.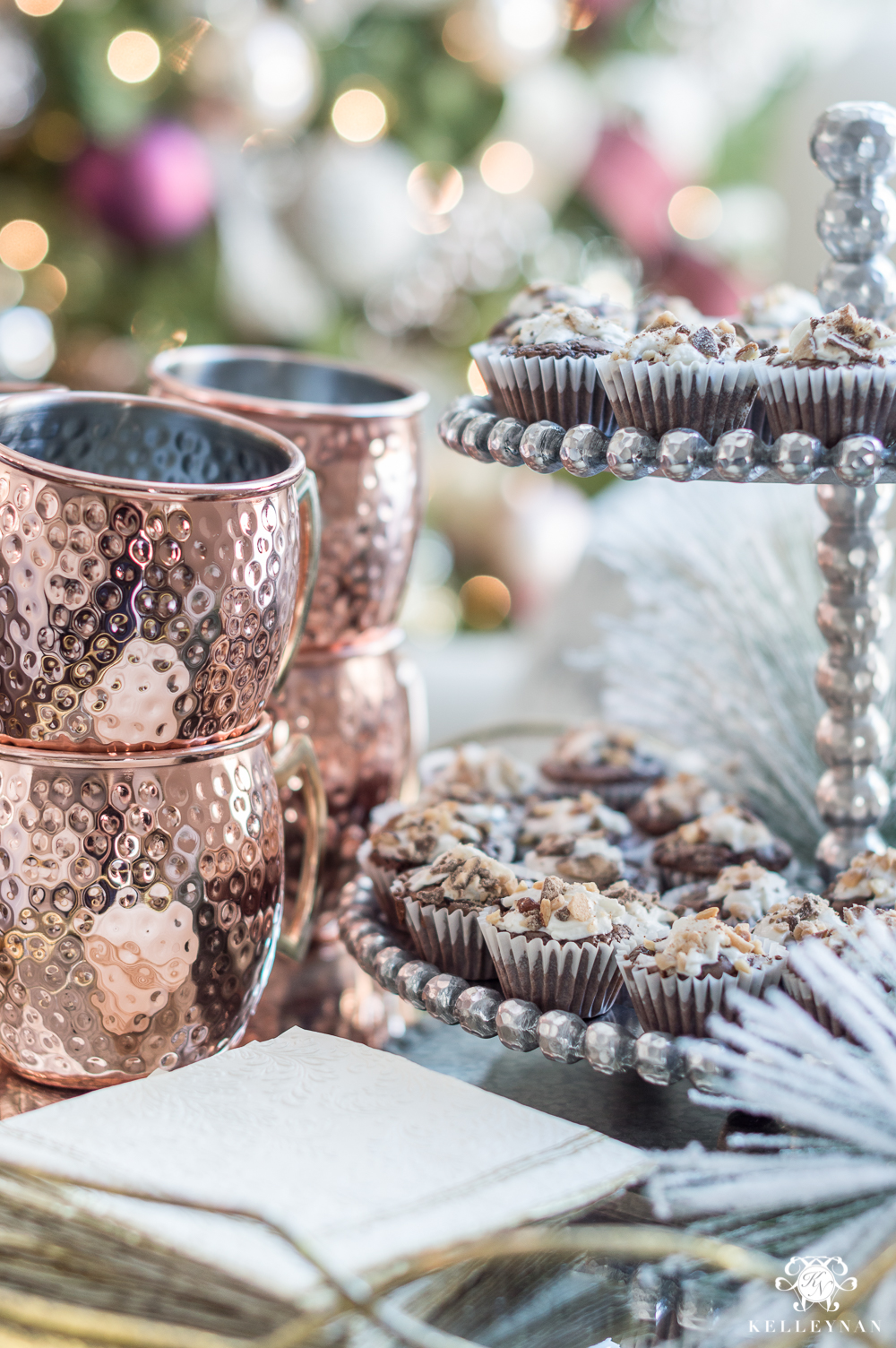 ---
Scroll & Tap to Shop Tiered Stands

---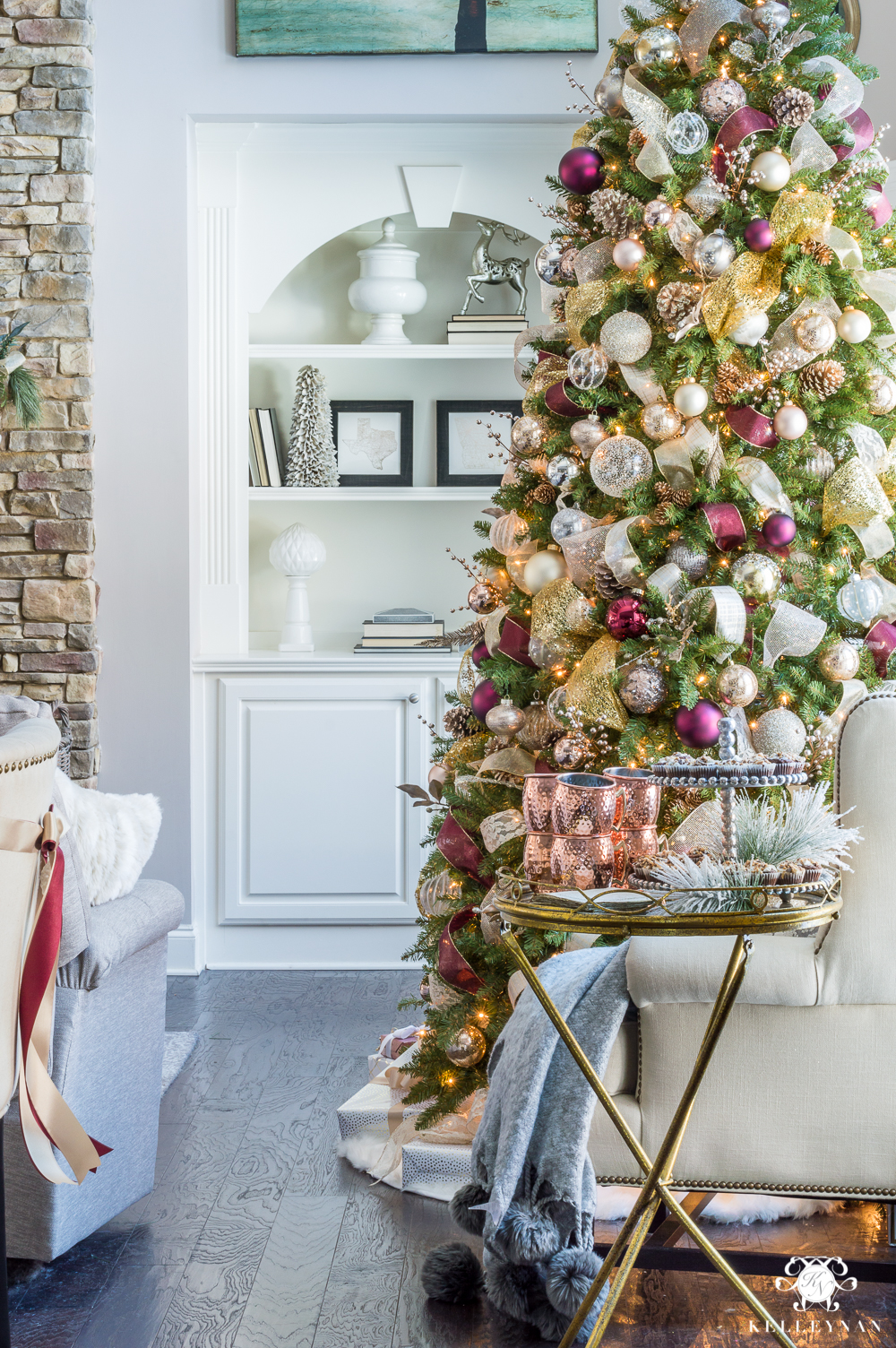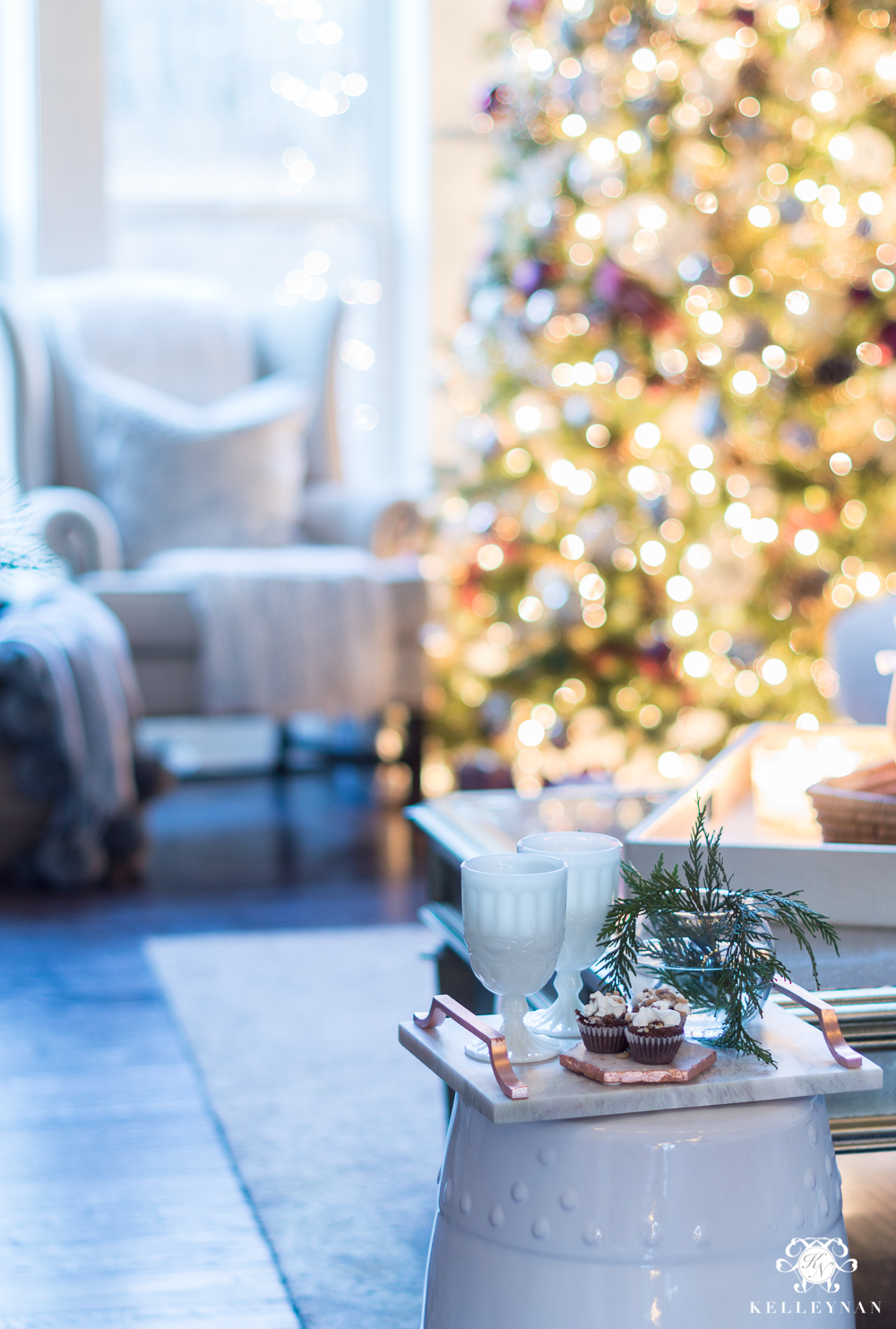 Next, head over to my dear friend Jennifer's (of Decor Gold Designs) where she is sharing her family's Snickerdoodle recipe; you guys- they look like fluffy cinnamon biscuits! One glimpse and I was done!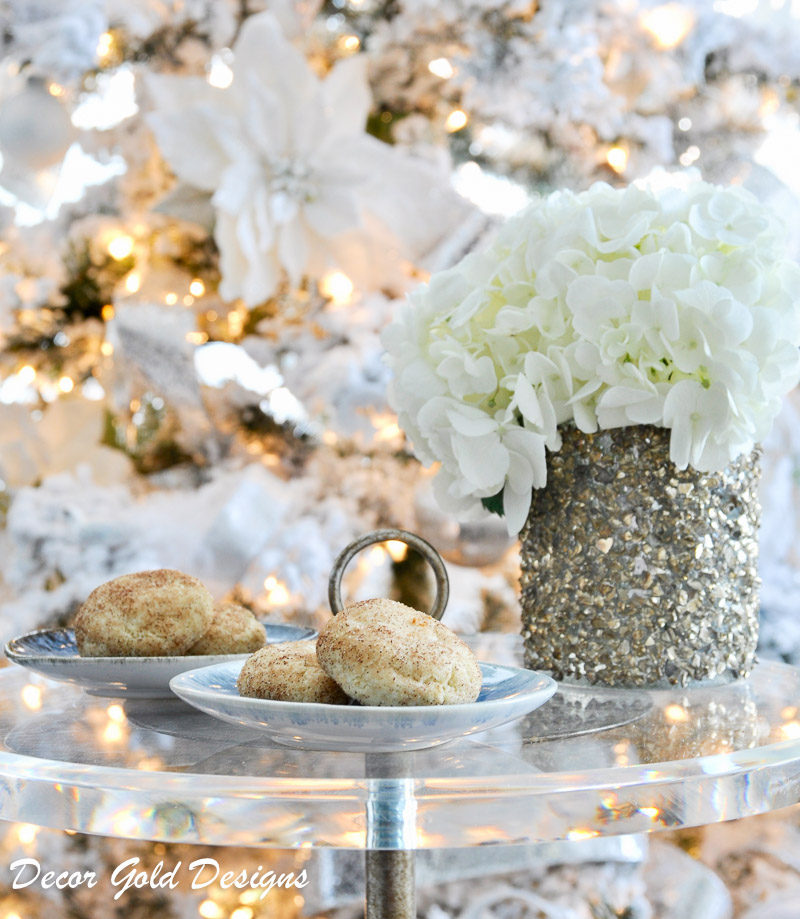 Don't those look amazing?! You can check out the recipe and visit with her HERE. She will send you on to the next recipe but be sure to check out each of the below for fun, seasonal holiday treats.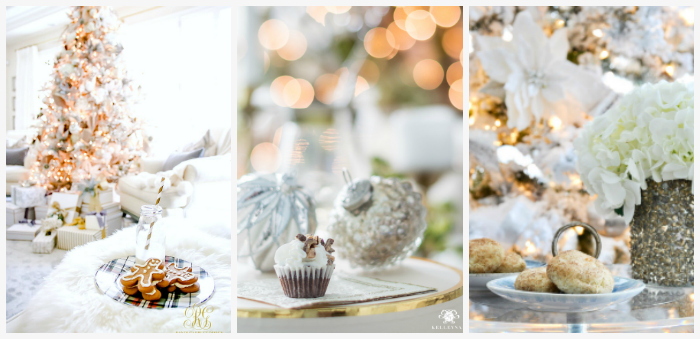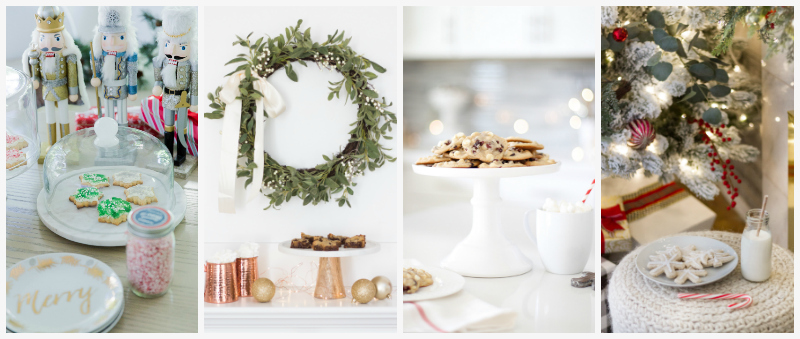 If this was your first time here, I hope you come back for another visit soon. You can stay in touch by subscribing to my emails at the bottom of the post. Wishing you all a beautiful (and delicious) Christmas season!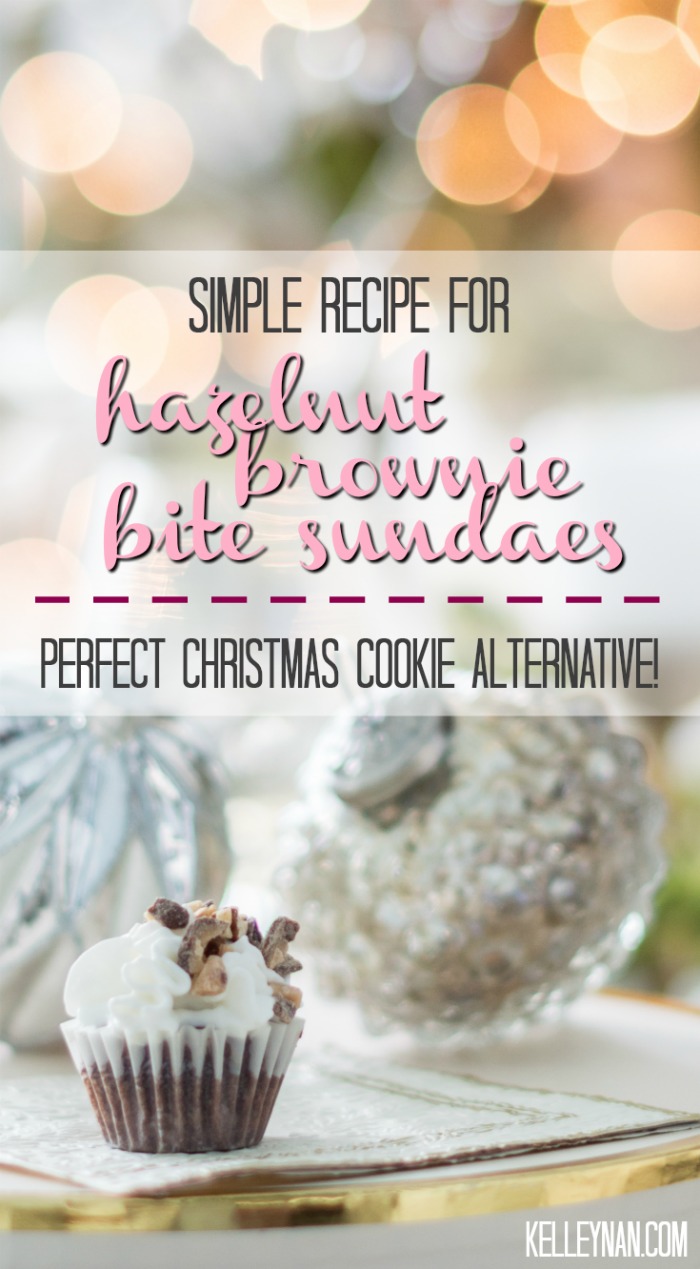 ---
HAVE YOU SEEN THESE RECENT CHRISTMAS FAVORITES?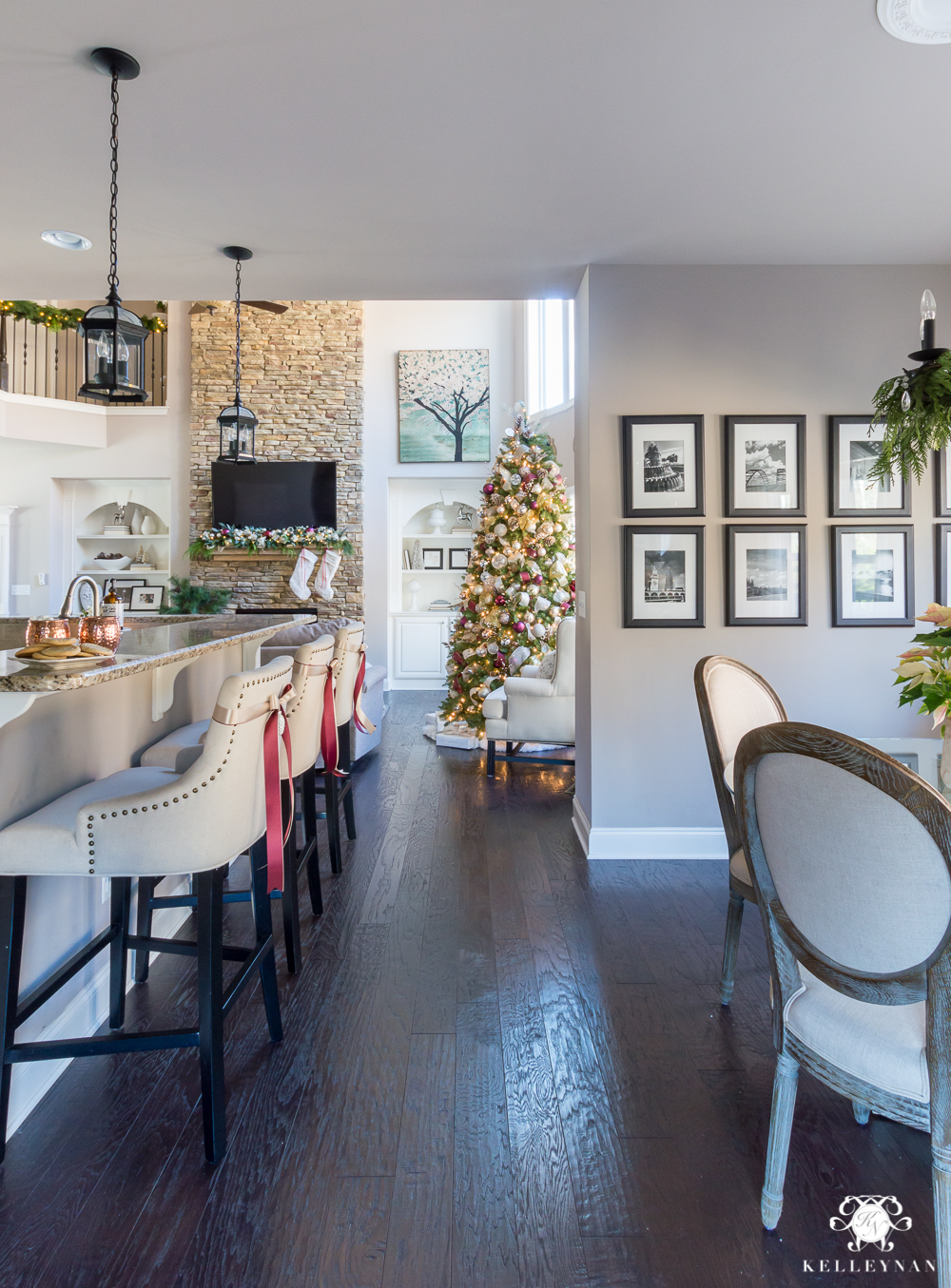 HOW TO DECORATE A CHRISTMAS TREE (USING RIBBON)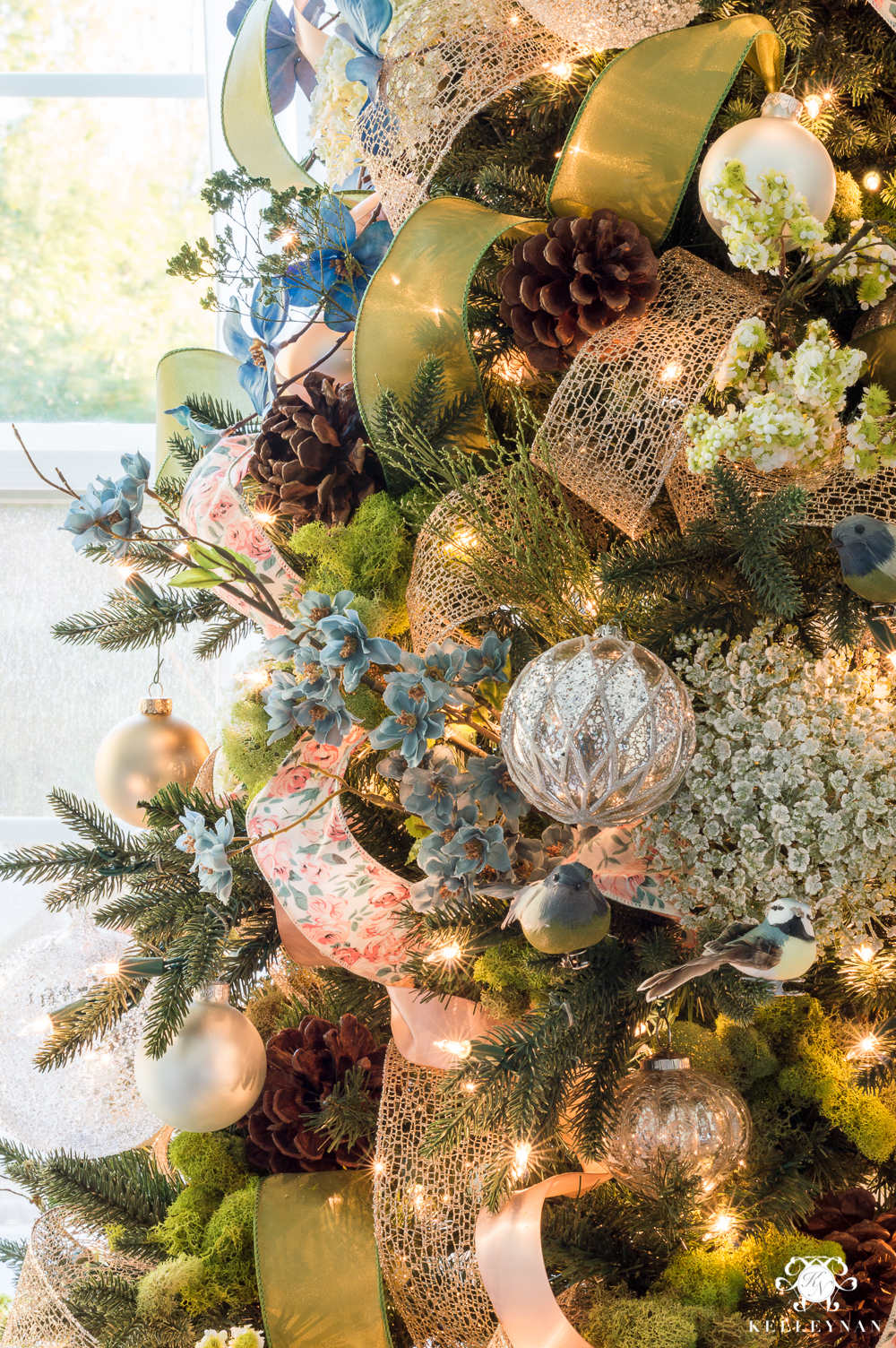 ELF ON THE SHELF IDEAS FOR ADULTS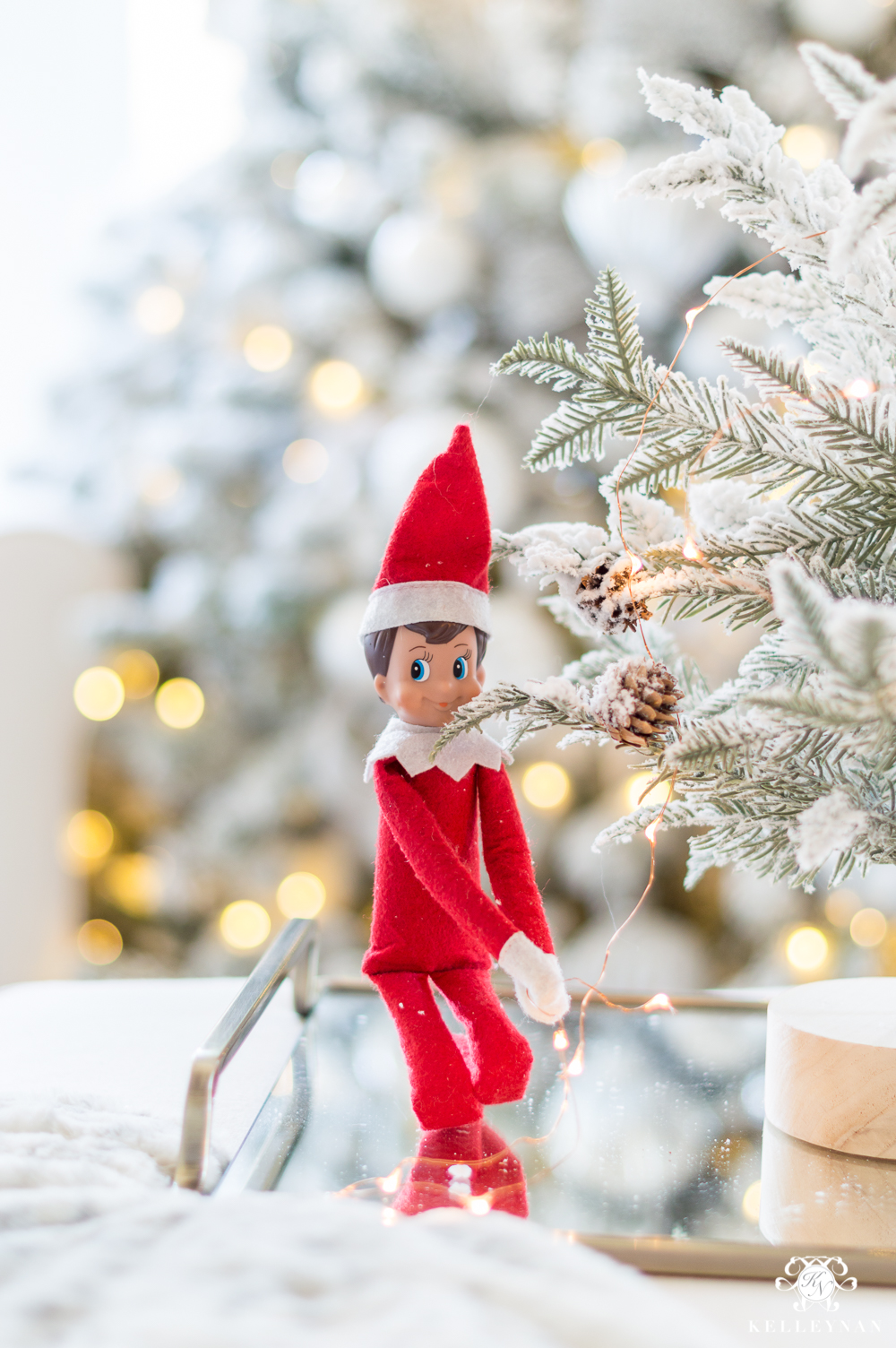 See more Christmas favs HERE