Elf on the Shelf  isn't just for kids anymore! If you're looking for a new fun Christmas tradition – whether you are without kids, your children are older, or you just want a way to bring a little holiday magic into your home – read on for 10 unique, original adult Elf on the Shelf ideas.
*Posts on KelleyNan.com may contain affiliate links. Click HERE for full disclosure*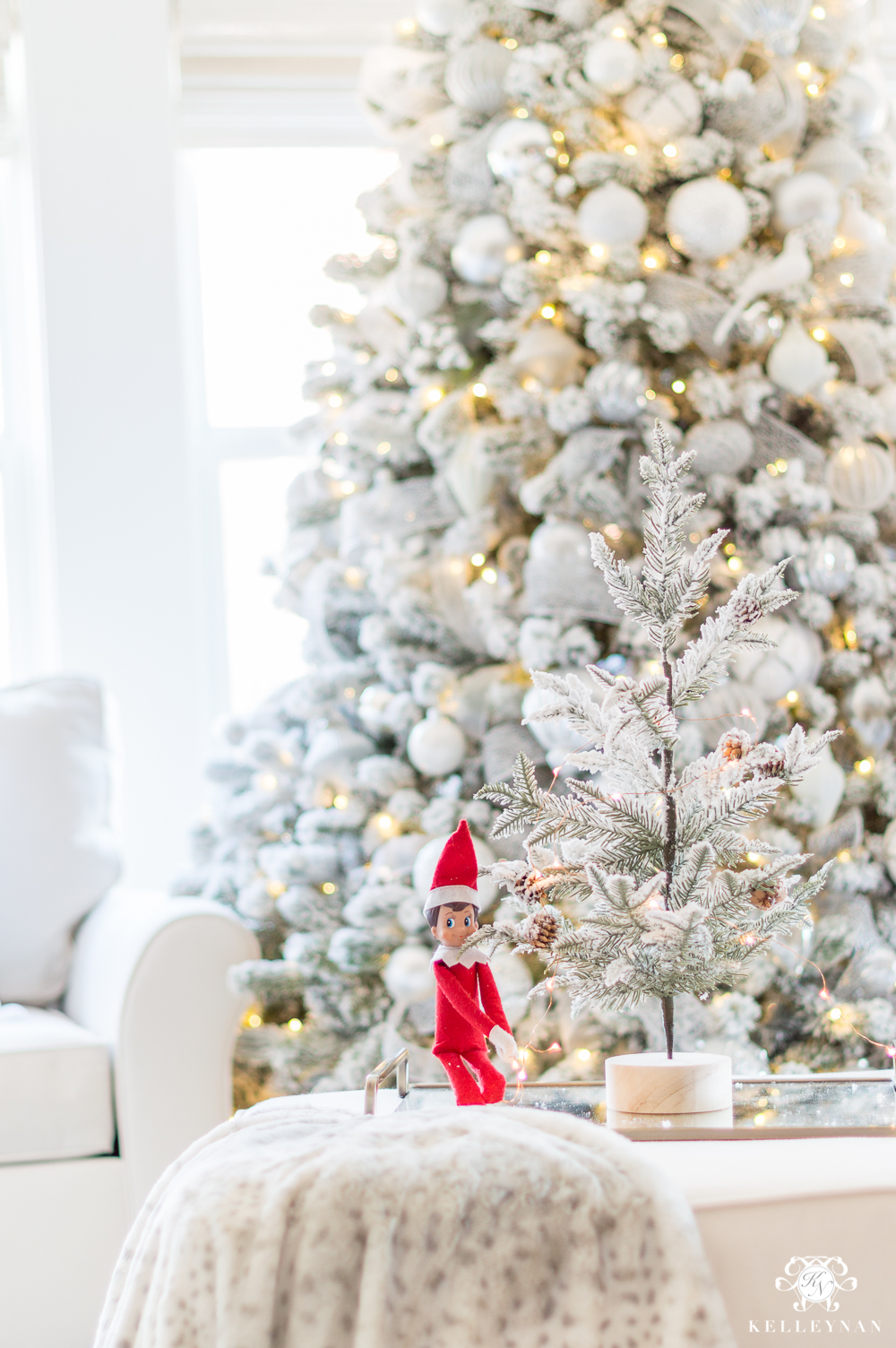 ADULT ELF ON THE SHELF IDEAS
Kudos to all you parents out there who have taken on the Elf on the Shelf tradition with your kids. On one hand, I totally wish that was a thing when I was growing up! On the other, I so feel for you and the pressure that I would imagine far surpasses the occasional Tooth Fairy visit. Dave and I don't have human children but that doesn't stop us from coming up with ways to welcome some child-like wonderment into our Christmas season. We bake and decorate cookies, Santa fills our stockings, and one of my favorite traditions – y'all, we have an Elf on the Shelf.
Now, hear me out. Bubba first appeared a few years ago (yes, Dave named him haha), but it wasn't in the same way that he visits children, monitoring their behavior and getting into mischief. Bubba emerged as a way to deflect the generosity, small surprises, and general Christmas goodwill that we do for each other during the holidays. Of course, it's always important to show your spouse/partner how much you love and appreciate them regardless of the season, but small tokens of thoughtfulness at Christmas just seem extra special. So, bringing in the magic of Bubba is something we look forward to. And in the same fashion my mom would say "it wasn't me- it was Santa!" after  I would thank her for gifts, Bubba assumes the responsibility of the little holiday treats throughout the season. I love getting creative with not just material gifts, but acts of kindness; if you are considering taking on this tradition in your own home, here are some adult Elf on the Shelf ideas to get you started!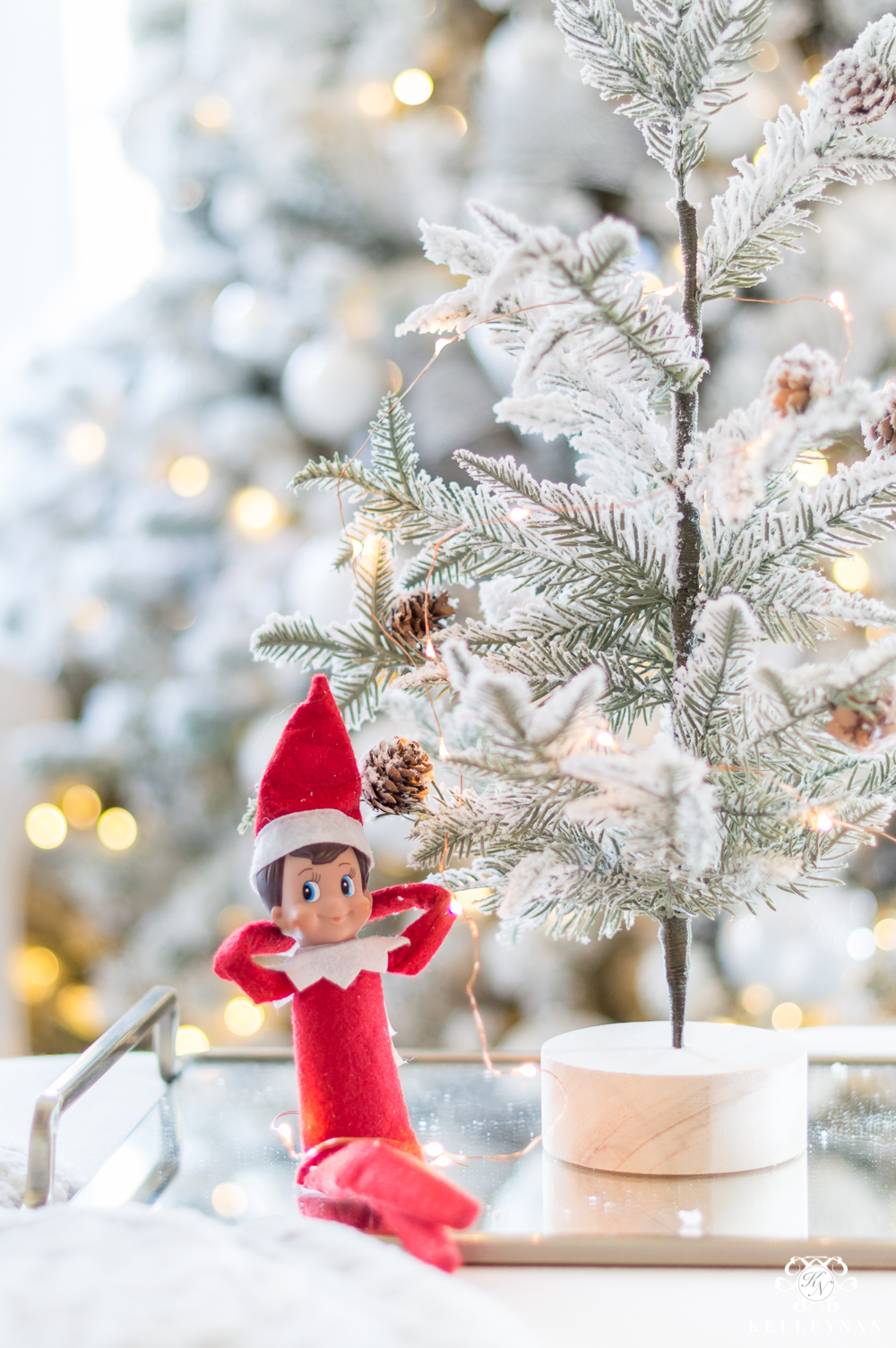 1. A COCKTAIL SURPRISE
Surprise your person (that's what we're gonna call your husband/wife/boyfriend/etc. for the rest of the post 😉 ) with a bottle of their favorite liquor/wine/champagne/coffee/etc. Have your elf set it up at a time/day appropriate time. Example- a cocktail would be perfect to come home to and find after a Friday at the office while coffee would be fun to wake up to during the week.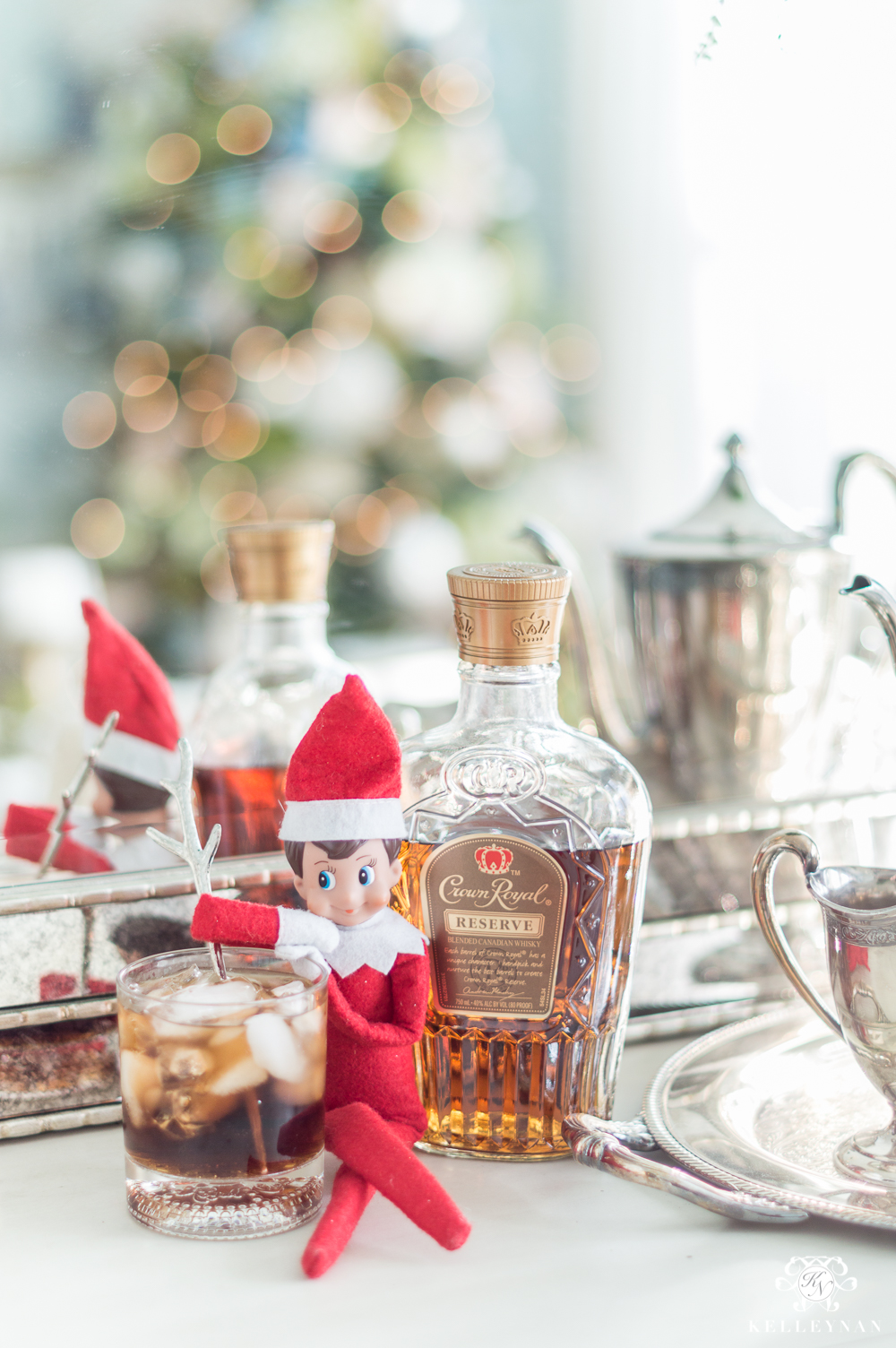 2. TAKING ON THE CHORES
This one takes zero money – only a little thoughtfulness and minutes of your time. In our home, there are a lot of household tasks that we both take on as needed. But, we also have certain chores that one person takes responsibility for. (I do all laundry, he always does the trash). Surprise your person by taking care of their chores for the week – it takes (literally) minutes for me to gather and take out trash but I can't tell you how happy it makes me to see Dave's expression when he realizes it's already been taken care of. Just make sure your elf is visible before efforts are duplicated 😉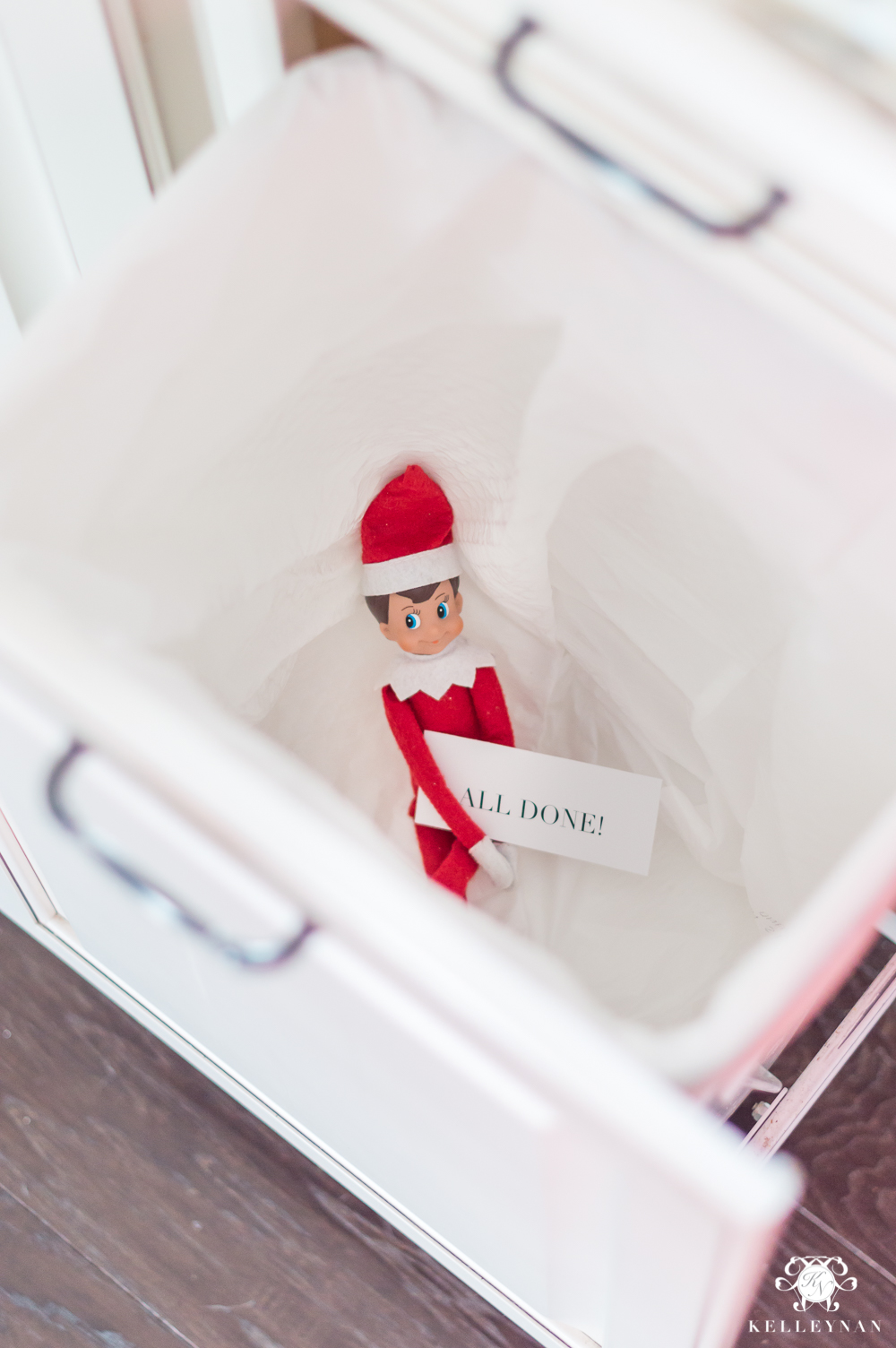 3. A NEW CHRISTMAS ORNAMENT
We have a tradition to gift each other a new ornament each year. Even if you don't and it's a one-off, how fun is it to have your elf "deliver" a new pretty for the tree "Where's-Waldo" style?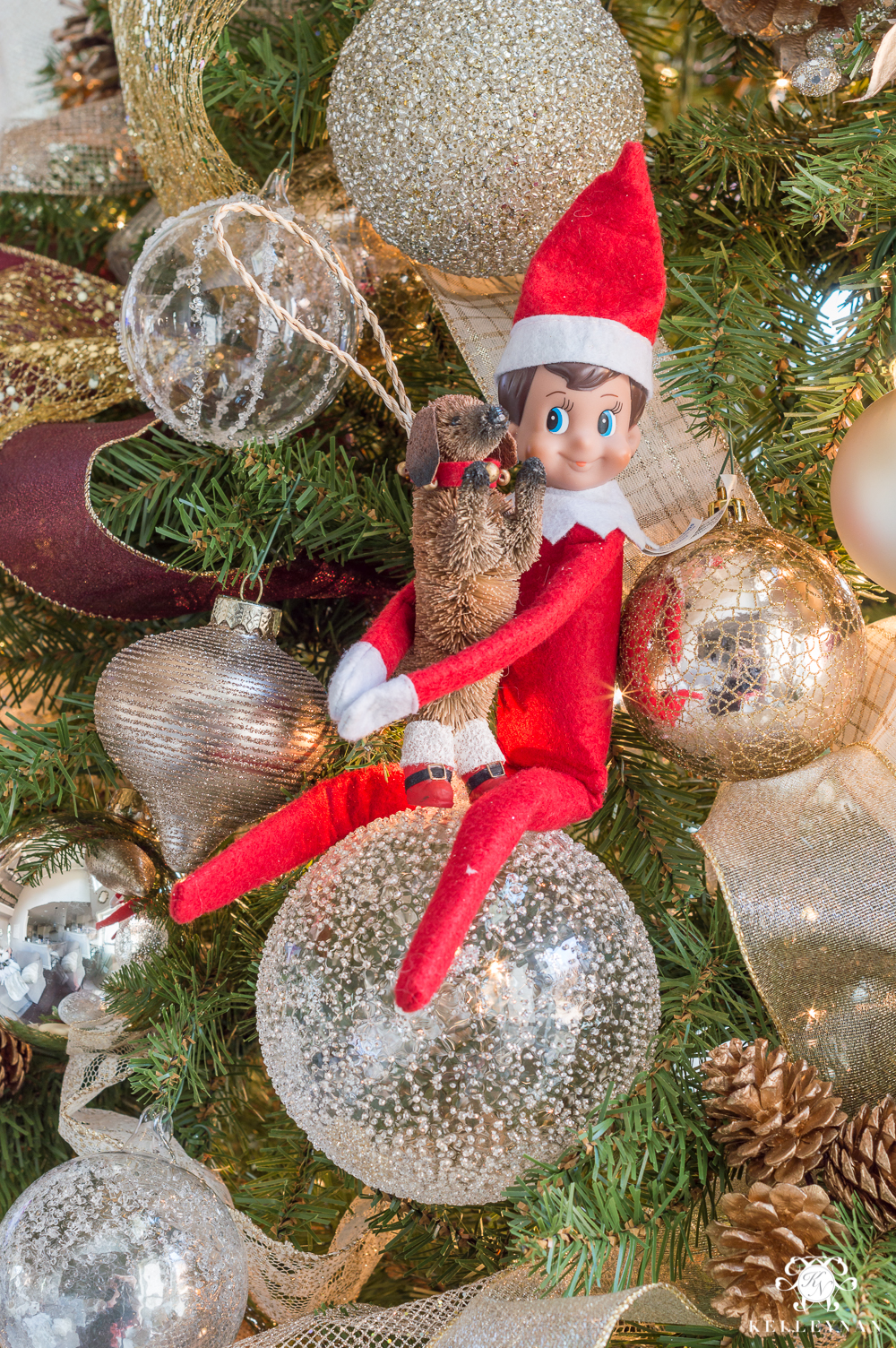 4. NEW READING MATERIAL
Your person doesn't have to be a book reader — magazines will totally do — but after the bed is turned down and they are wrapping up their nightly routine, it's the perfect time for your elf to show up with this little surprise. I opted for the bed but if you have a different place that's more appropriate where they do a lot of reading, your elf can set up shop there 😉 You'll have to use your imagination to get where else I'm referencing haha.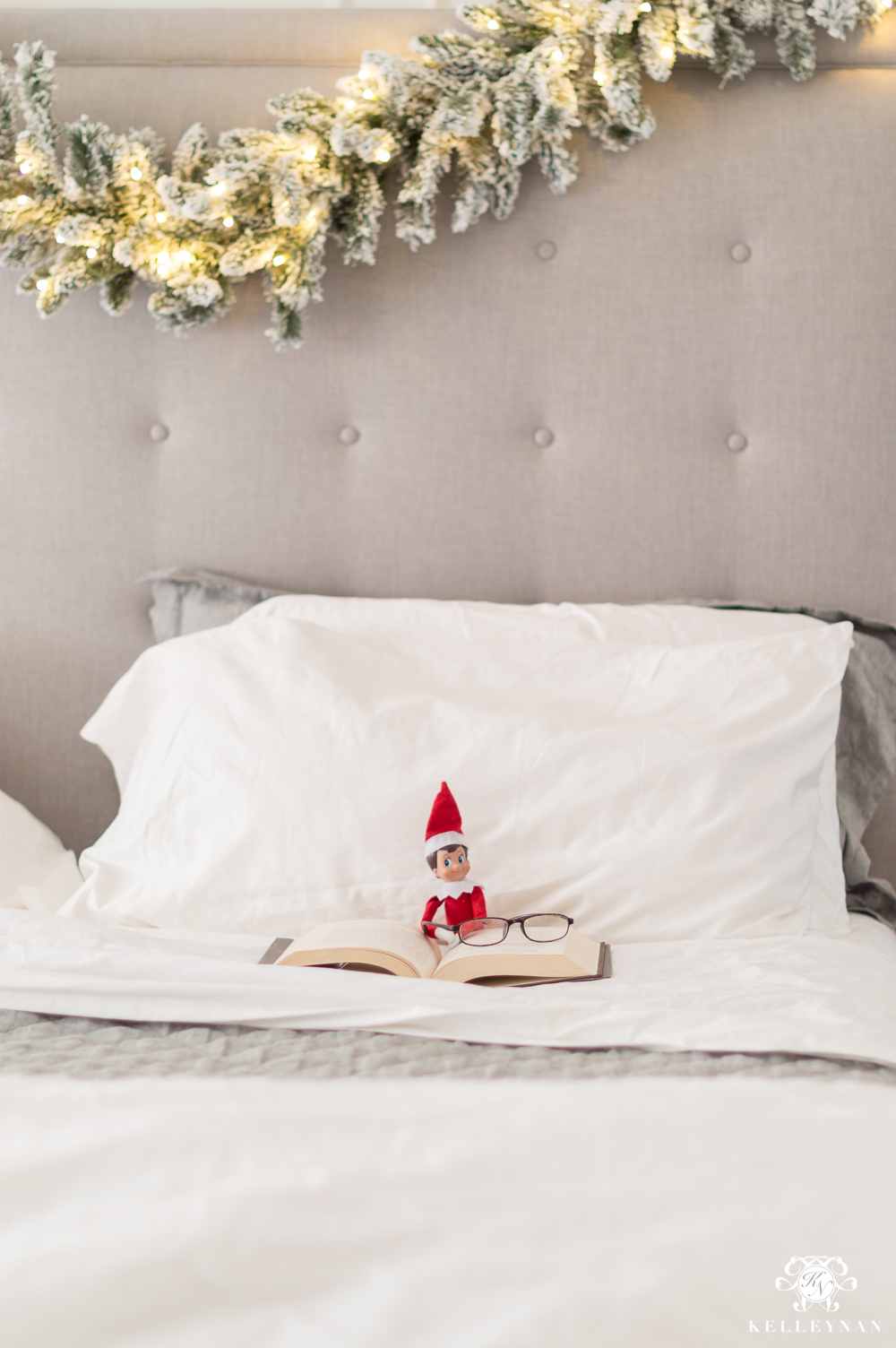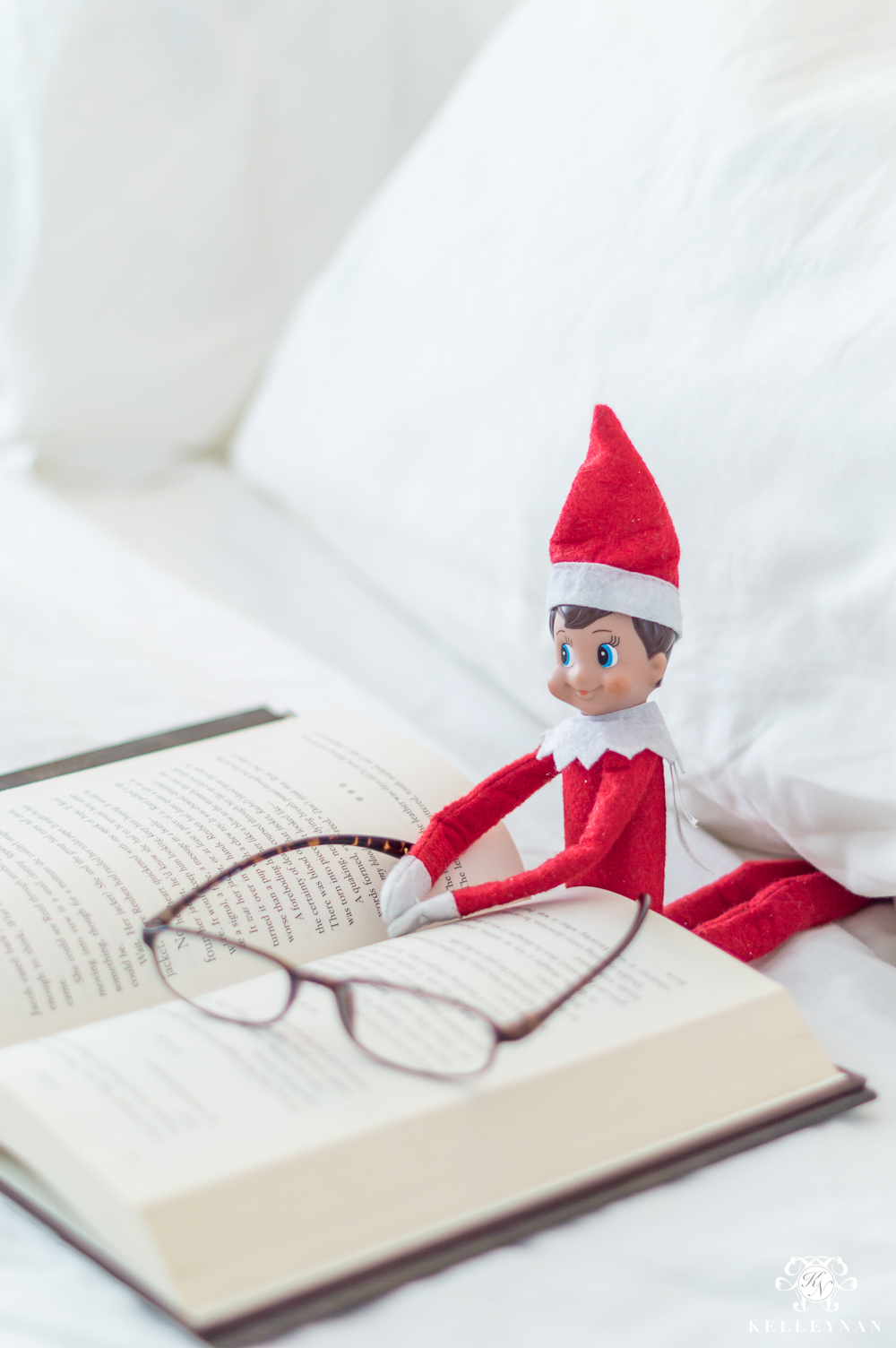 5. LITTLE LOVE NOTES
Whether you leave a message in the shower or include your elf with a handwritten note in their packed lunch, this simple, sweet gesture is sure to get their day off to a fantastic start.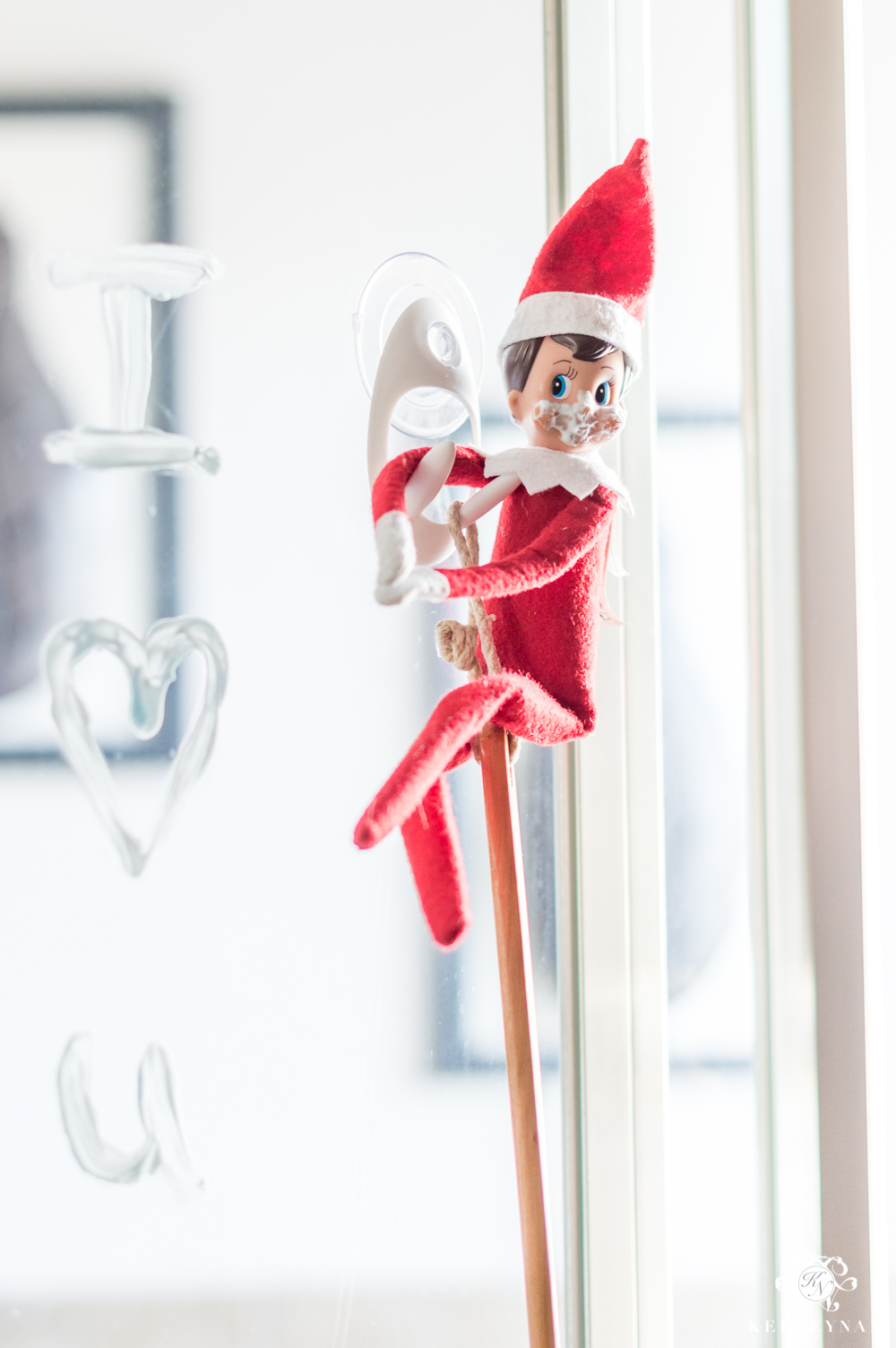 6. A SURPRISE GETAWAY
Not every (or any, really) idea has to be grand but planning a small overnight/weekend getaway during the holidays would be something your person would always remember. And, it doesn't matter where! It could be a hotel in your city, a cabin in the mountains… or maybe it's not an overnight trip at all but a planned day out. Regardless, being whisked away during the holidays is an absolute winner.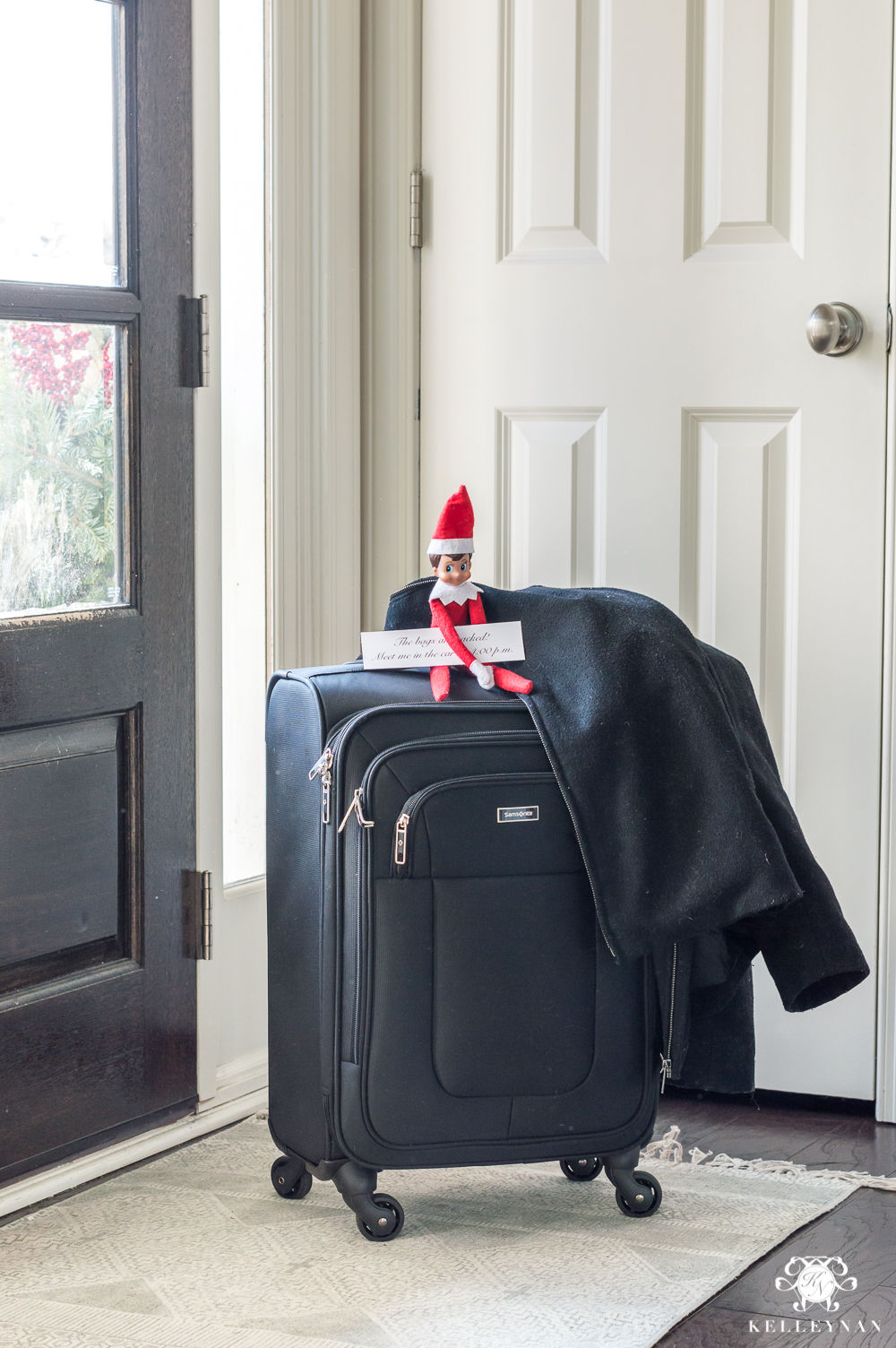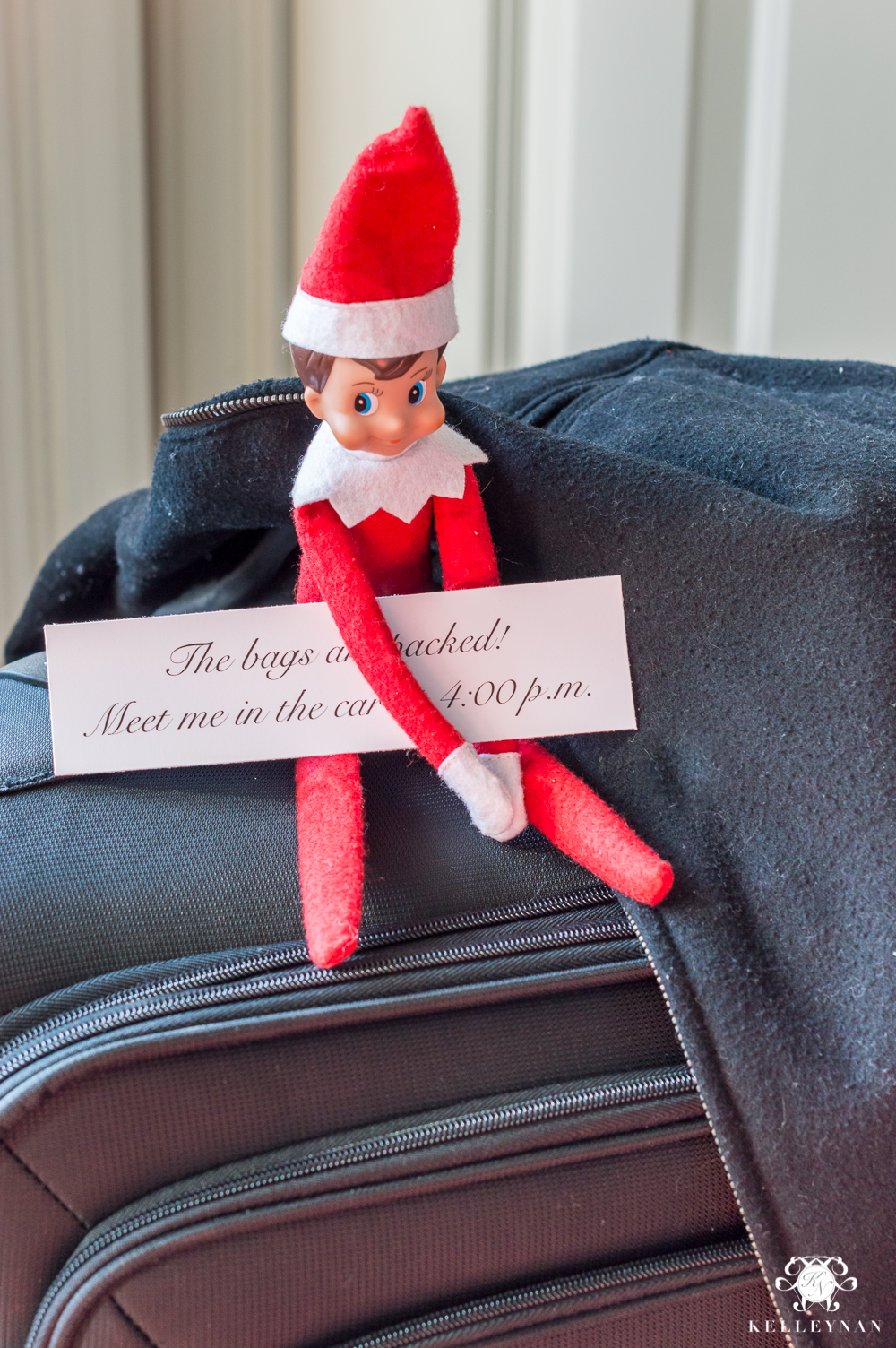 7. IMPROMPTU DATE NIGHT

 
We don't go to the movies often but it seems like all the best films come out around Christmas. Surprise your person by pre-shopping snacks (shh- don't tell!) and tickets. Even better if there's a movie they've been dying to see. They can come home to the surprise or wake up to it on a Saturday morning.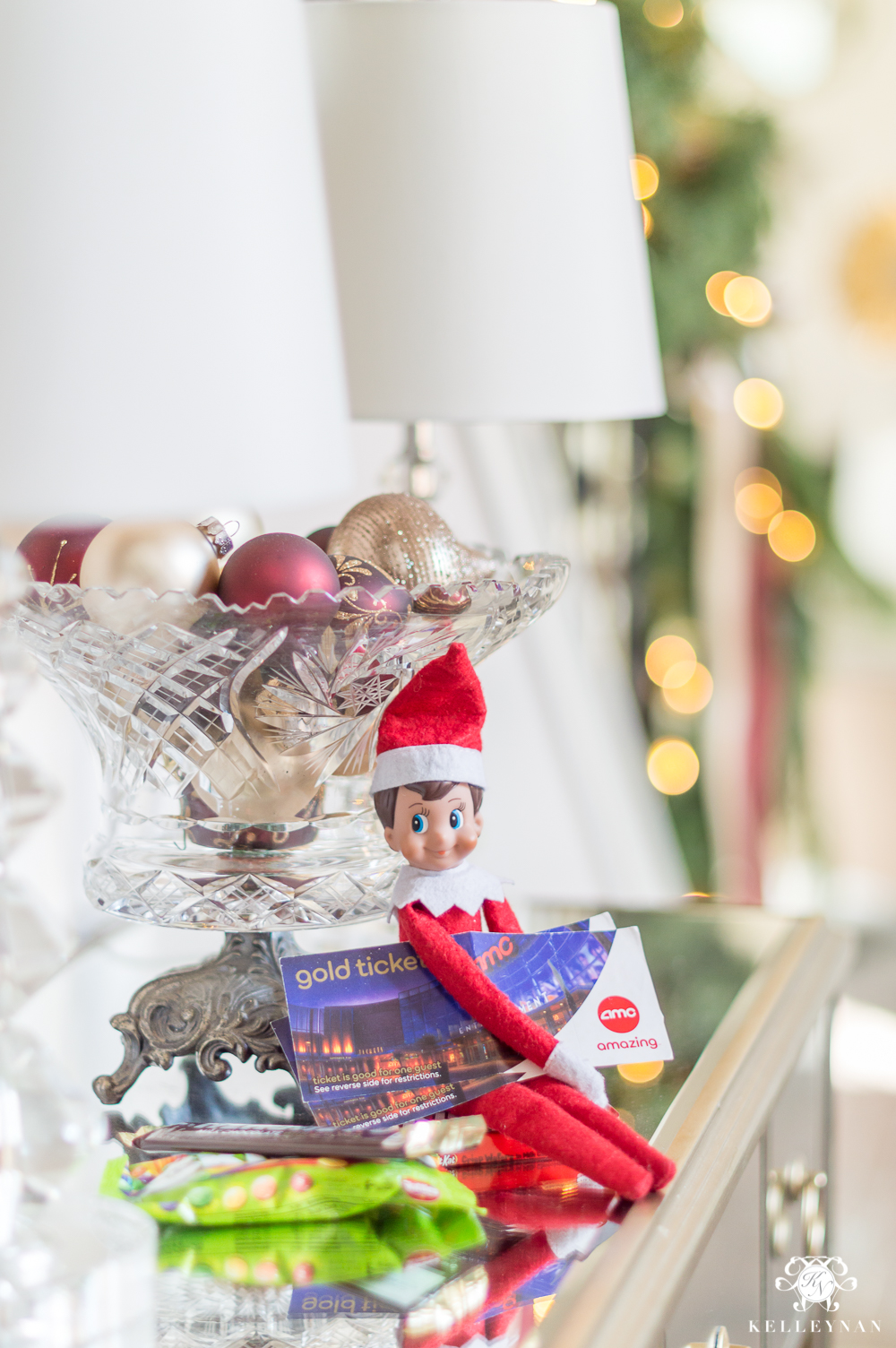 8. A HOLIDAY PLAYLIST
The modern "mixed tape", set up a Spotify playlist of your favorite holiday tunes that they can play on their drive/around the house. If they aren't into Christmas music, you can modify it and create a playlist of their fav songs, songs that mean the most to the two of you, etc.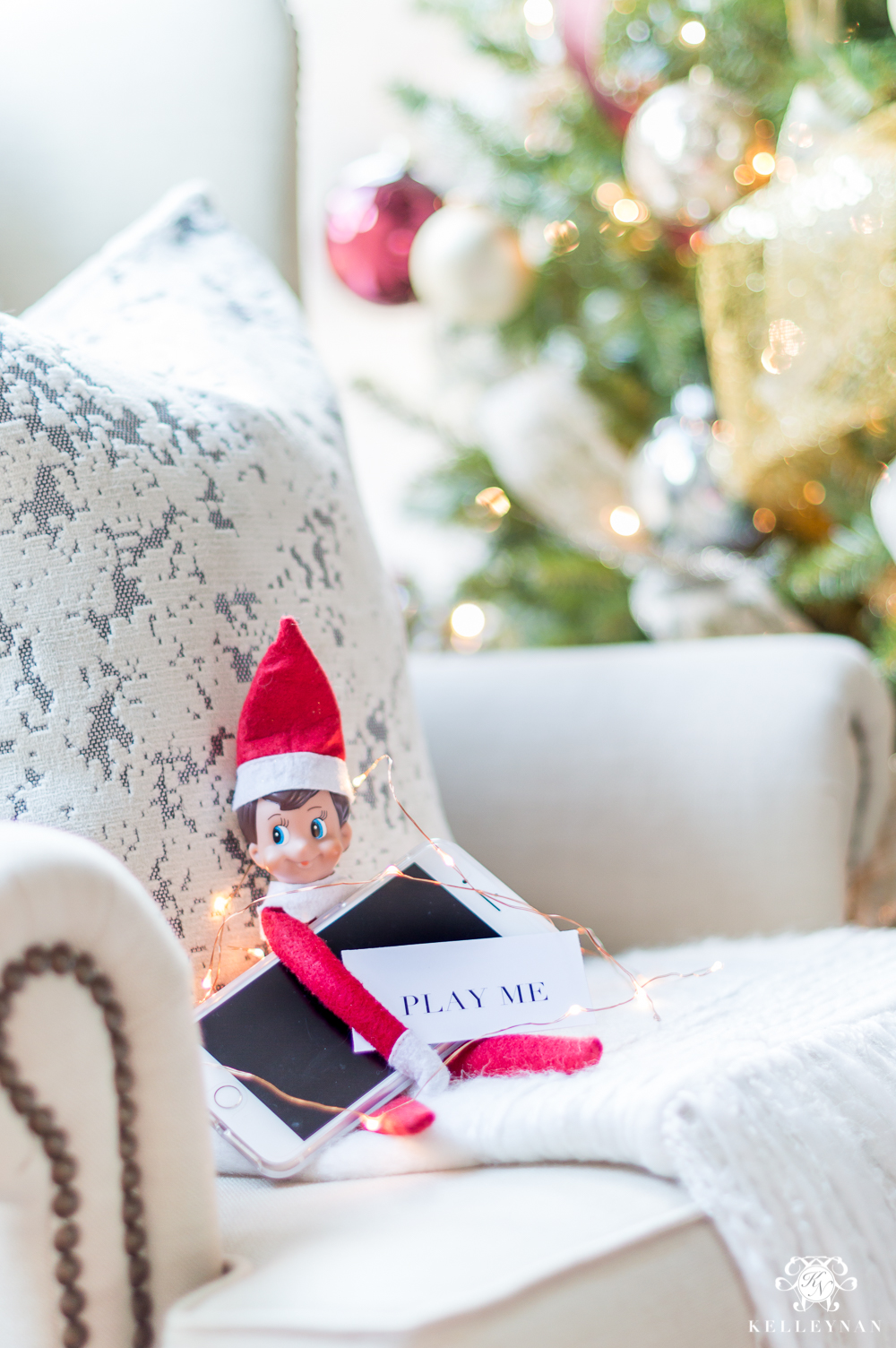 9. A FULL TANK OF GAS
This is definitely an adult Elf on the Shelf idea. I don't know what it is about stopping to pump gas (laziness on my part, probably) but I think I would rather fold a mountain of laundry than have to go through the 2-minute process of refueling my tank haha. Having your person wake up to a full gas tank (to me) is one of the ultimate kind, simple gestures you can do. Especially if they realize they are able to save those few extra minutes if they are running late. Similarly, you could wake up early and either wash/take your person's car to the car wash. Or, take their car in for a tune up or oil change that's due. These kinds of gestures are my personal love language 😉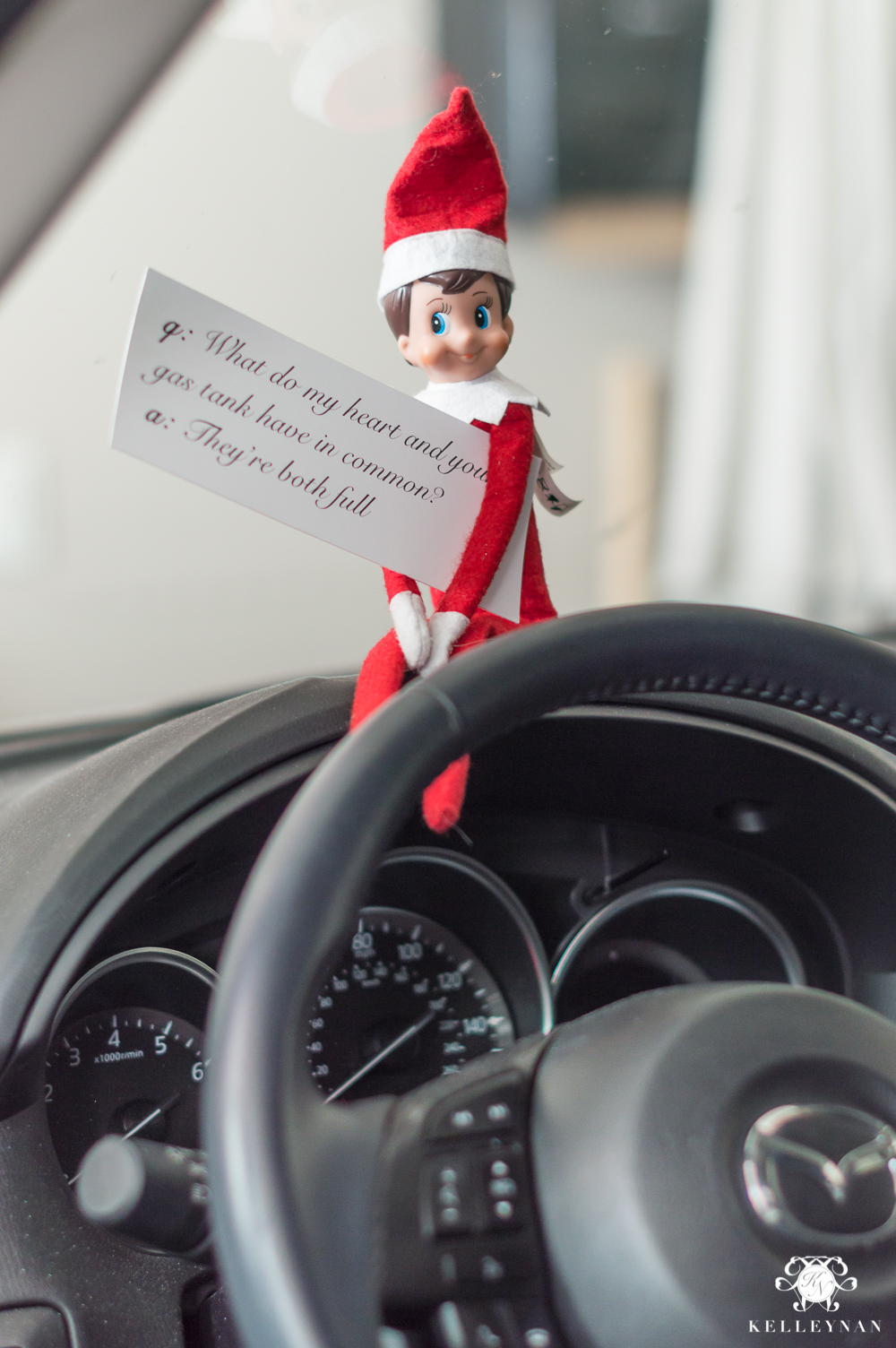 10. HOMEMADE TREATS
Whether your elf gets up early to make a pancake breakfast, runs out for a Chick-Fil-A biscuit, or prepares a sweet snack, this is an easy surprise that can be modified and repeated throughout the season. Your elf may even sneak into the kitchen and whip up a plate of nachos for some game snack while your person is watching football.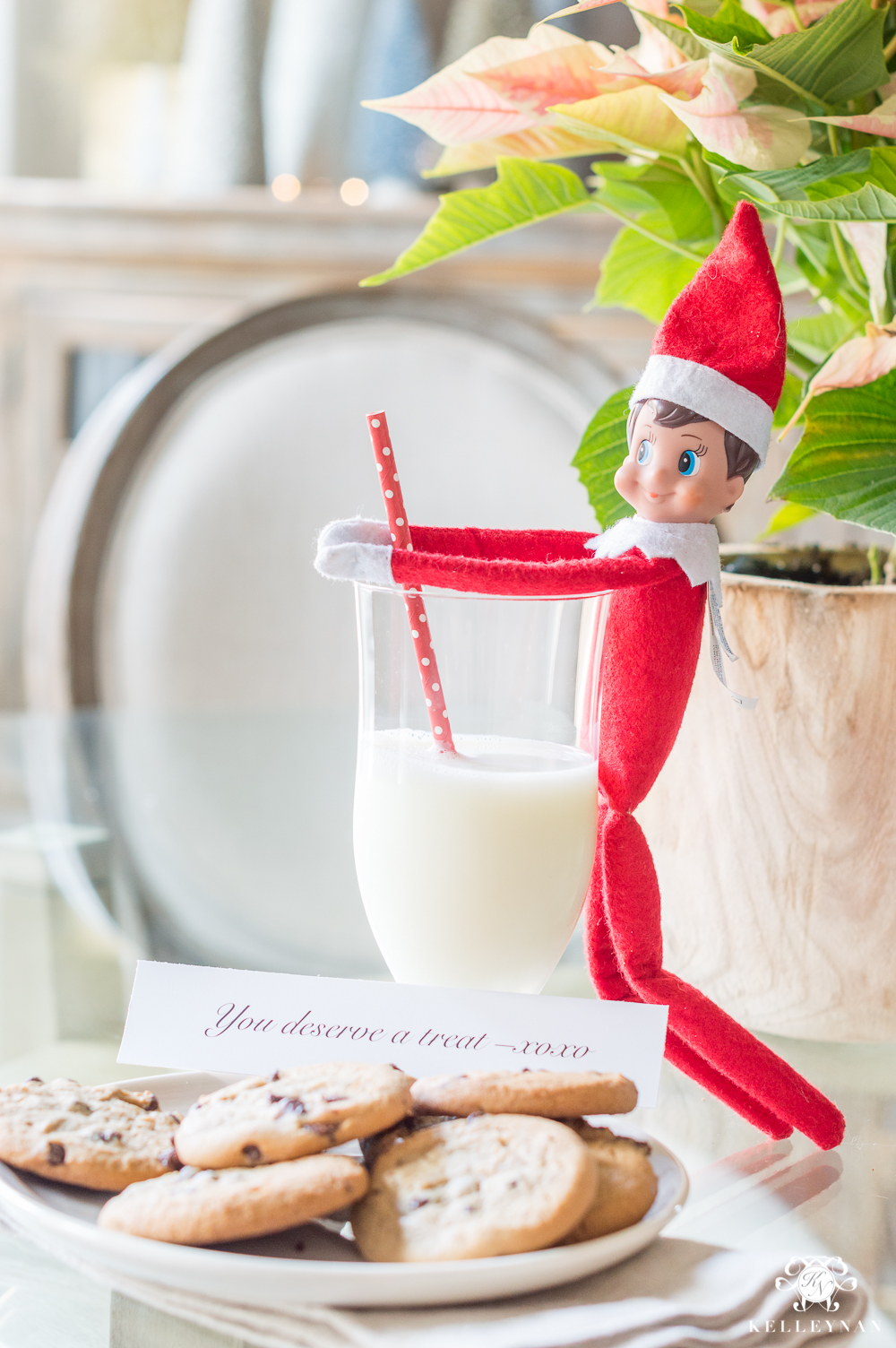 These adult Elf on the Shelf ideas can be as simple or elaborate, inexpensive or pricey, and casual or frequent as you like. Your elf can appear every day or just a few times throughout the season. Even the small act of hiding the elf inside your person's shoe will let them know you were thinking about them and unlike kids comparing notes to their friends, your elf can work at their own pace and each surprise will be considered special. You can find girl and boy elves of several skin tones HERE.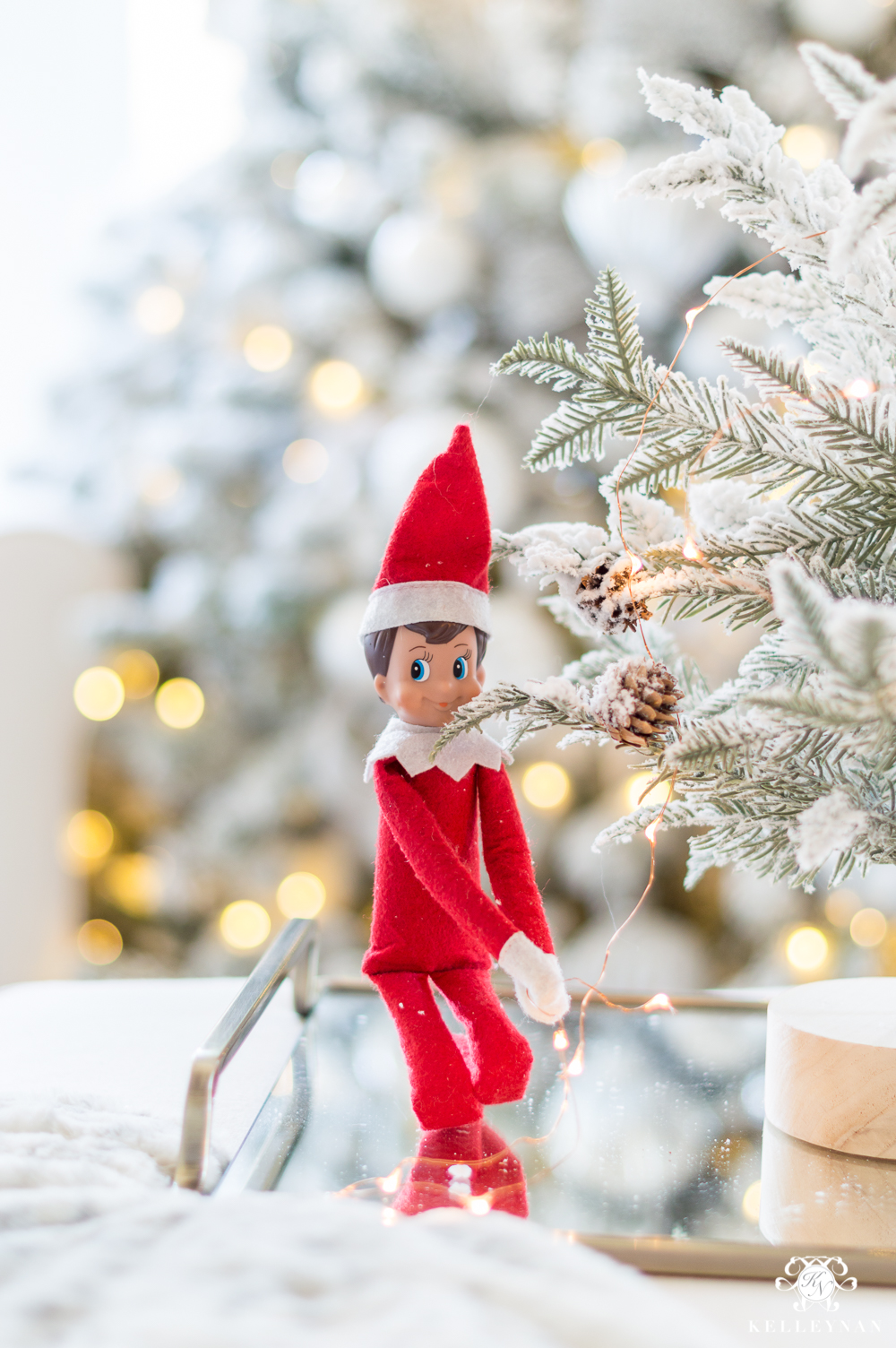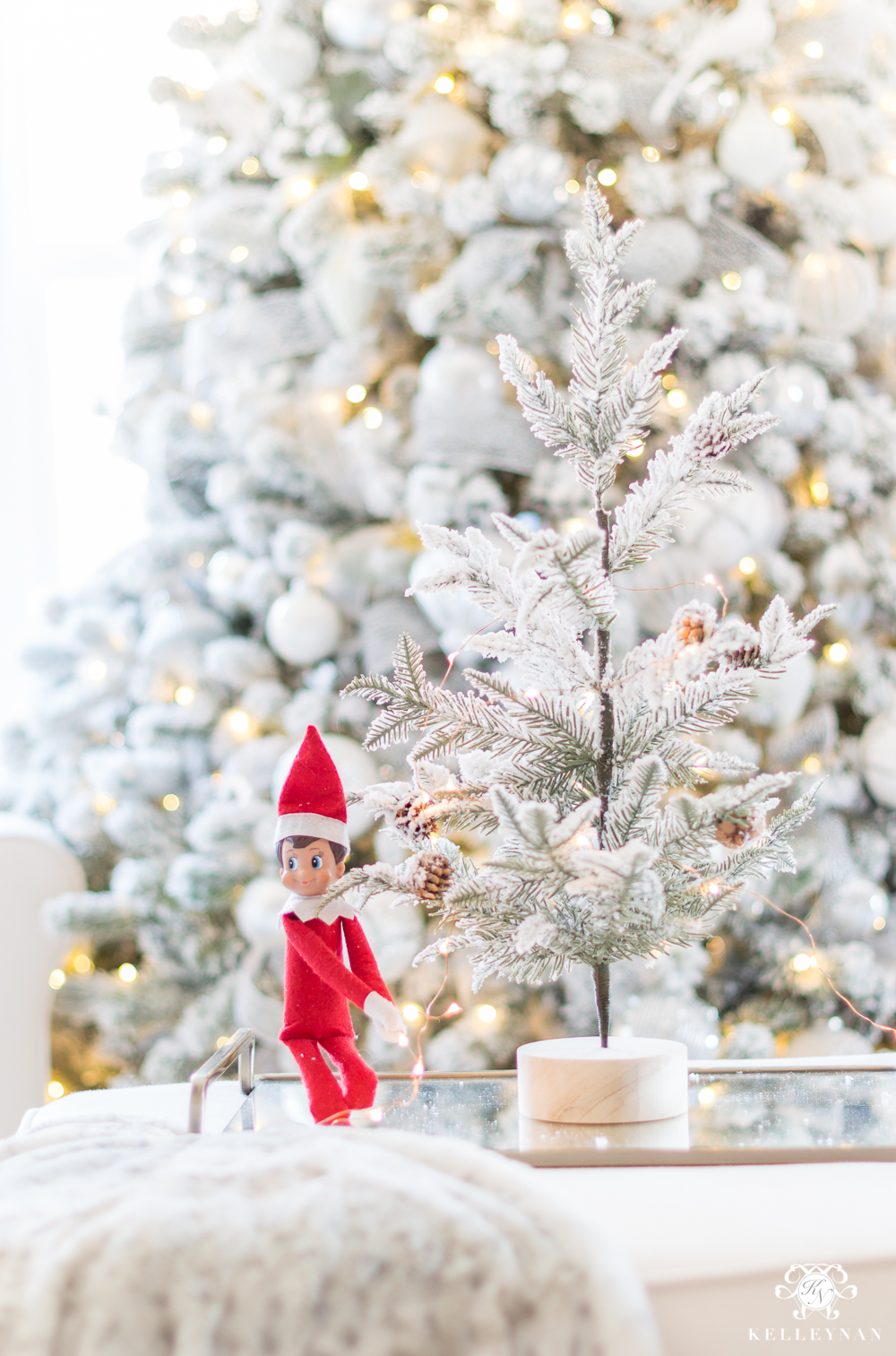 If there is ever a time to have an excuse to enjoy small simple pleasures and a little child-like silliness, it's now. Wishing you all a wonderful holiday season with as much Christmas magic and whimsy as you can stand.
Post Sources

Other Holiday Posts to Check Out
Visit my full Christmas project gallery HERE or some of these past favorites: