I've been decorating early for the holidays for a few years now but this year, I'm even more committed to finishing soon so that we can enjoy all those family "firsts" over the next two months. Especially with Thanksgiving falling so late this year, I'll be starting to share for Christmas within the next week! I actually finished our main tree in the living room this past weekend; if you have been a reader for a while, you know that I like to switch up my themes each year — this may be my favorite yet. Email subscribers will get a first look in the next week (you can subscribe HERE) and then it likely won't be shared here or on social media until I have our entire home ready, later in the month. But today, we aren't talking Christmas decor… we're talking about all those random things to have on hand for when you do start hauling out those seasonal boxes. Pre-Christmas decorating essentials. How many times have you started your holiday decorating, only to have several places unfinished (or hit roadblocks) because you didn't have the tools in your arsenal to finish the job? While we can't anticipate everything, there are some simple necessities that will decrease the chances of you having to postpone, make store runs, and allocate multiple weekends to making your home Christmas-ready.
*Posts on KelleyNan.com may contain affiliate links. Click HERE for full disclosure*
Pre-Decorating Holiday Essentials — The "Tool Box"
Some of my go-tos can be grabbed the next time you're out running errands, but some require a little more time and thought. And, I don't know if you're in that holiday headspace yet but holiday items are already starting to go quickly online (I think this happens earlier and earlier each year?!) Read on to see everything I like to have on hand (and how I use them) before the decorating begins!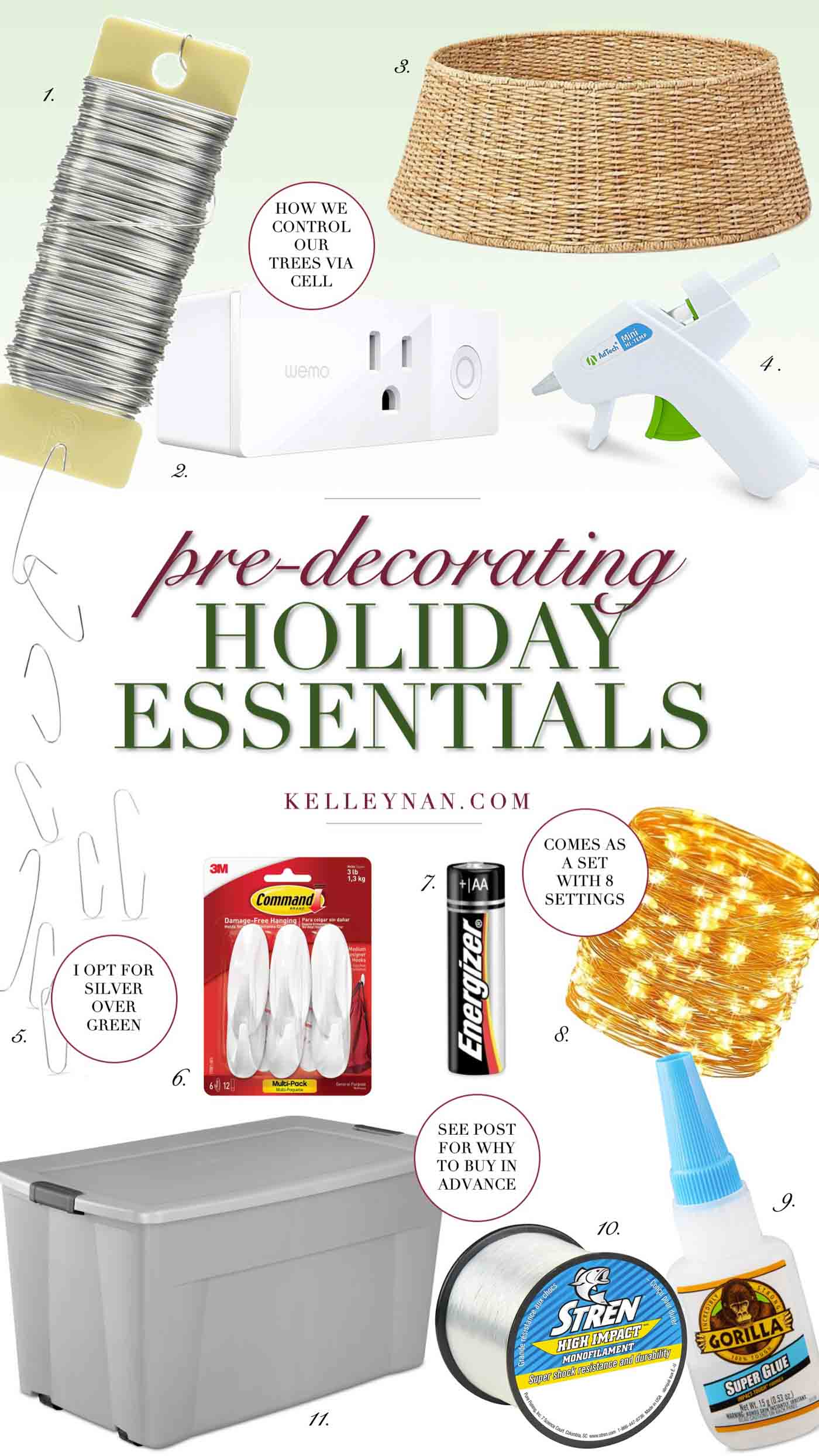 1. Craft Wire // Maybe you need it for your wreaths, maybe you need it for your homemade bows… maybe you need it to wire in berries/picks/greenery into your garland. Whatever you need it for, the point is, you likely need it.
2. Wemo Smart Outlet // We started using these smart outlets a few years ago, specifically for our Christmas trees and lights. They have been a huge help in not having to crawl behind trees and in turning off porch strand lights — and, on those nights when we forget about a tree, we don't have to get out of bed to cut the lights. If you have one of these for each of your main lit areas, instead of doing a nightly walk around the house and below-the-tree-crawl, you can open the app on your phone and toggle each one.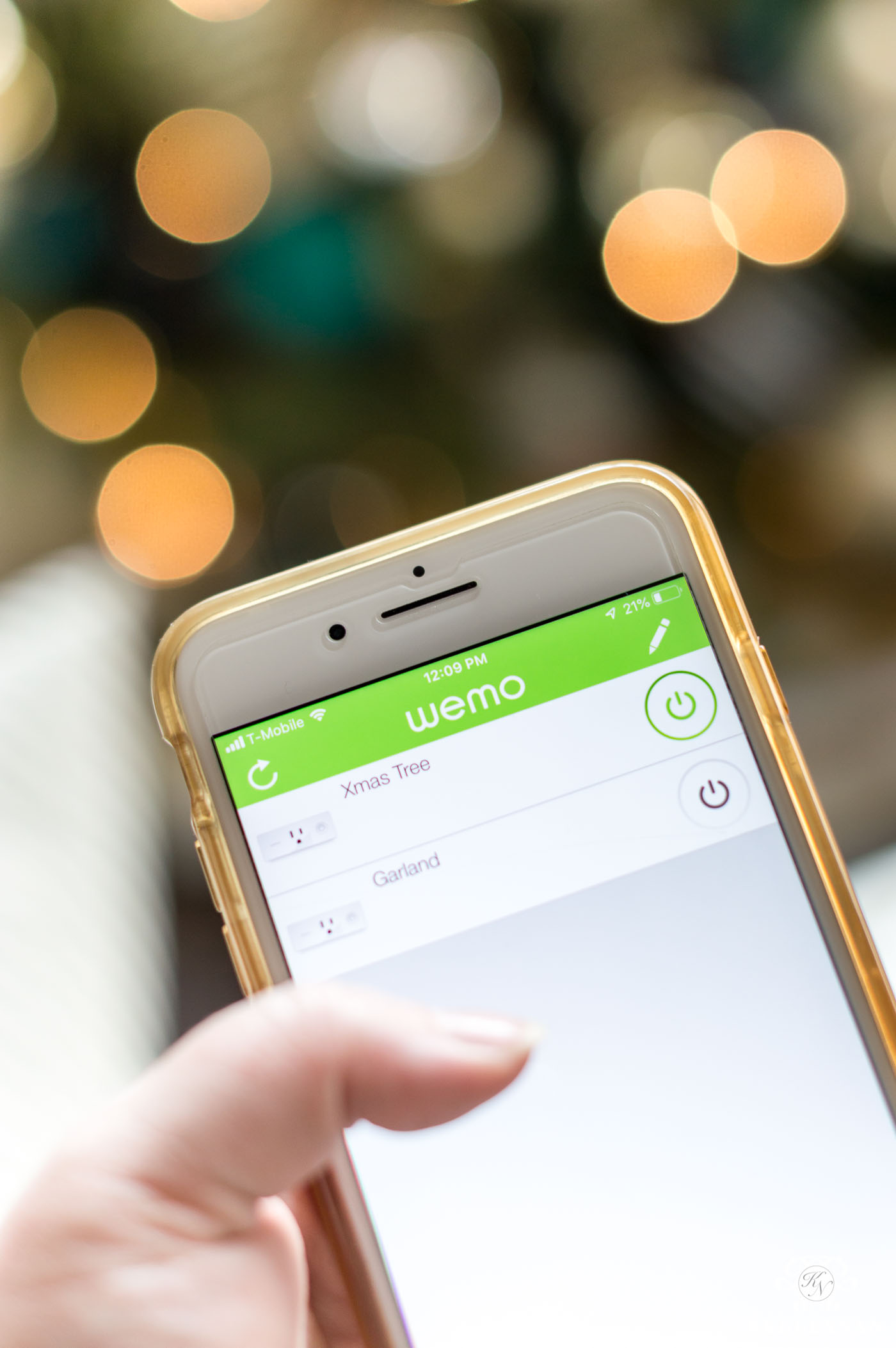 3. Christmas Tree Base (Skirt/Collar/Etc.) // This one is pretty self explanatory but make sure you have something before erecting that tree. You can use tablecloths and throw blankets also, but skirts and collars may take a little more time to arrive. These typically run out of inventory early in the season 😉
Shop Some Christmas Tree Base Favorites

4. Glue Gun & Extra Hot Glue Sticks // When it comes to customizing your garlands, hot glue can be your best friend but it goes quickly. If you have a glue gun, make sure your set on sticks and if you don't, you can grab THIS ONE for just over $4, with free shipping and a some included glue sticks.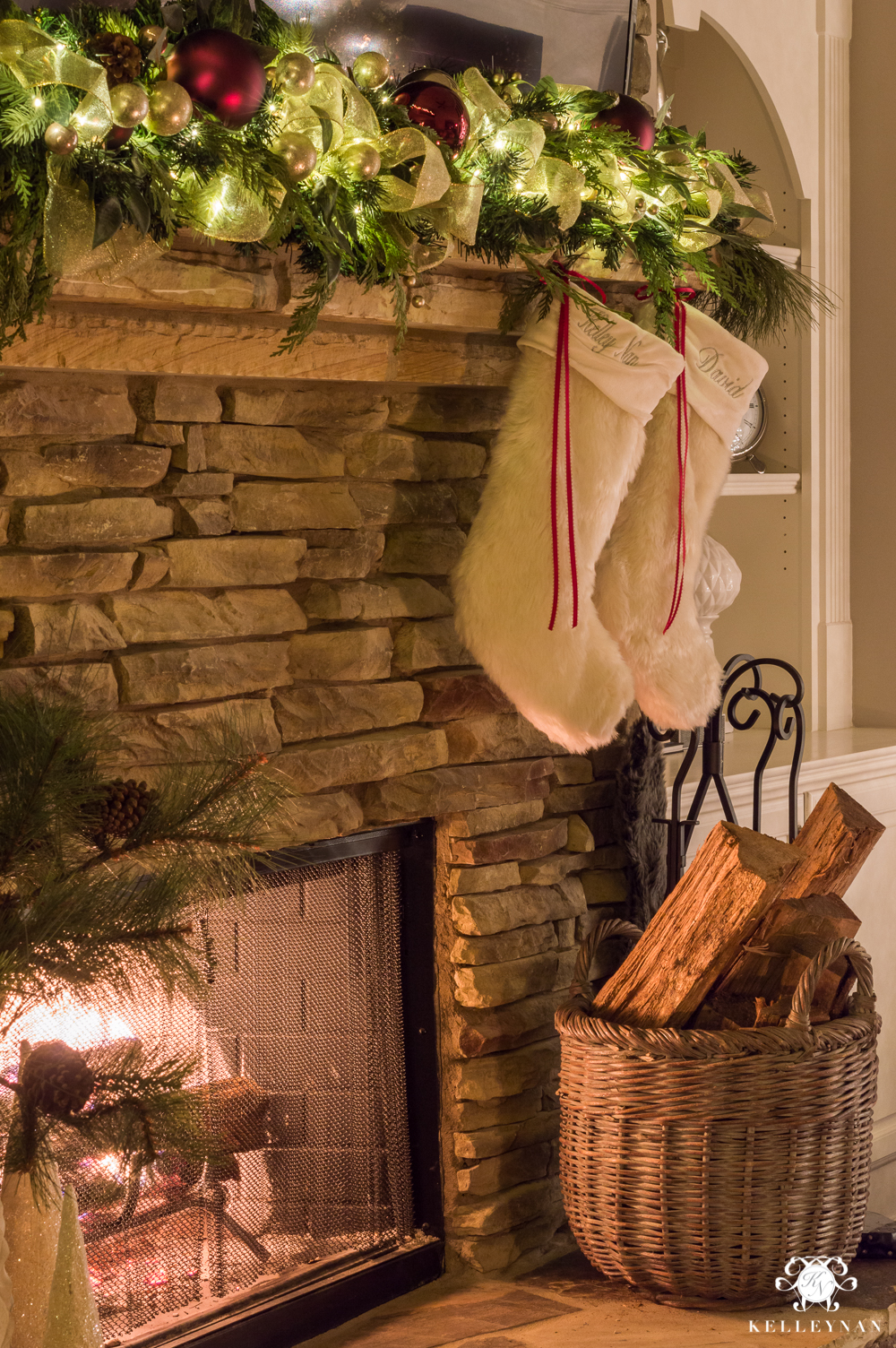 Scroll & Tap to Shop Favorite Stockings 
(We Mixed & Matched This Year with 4 of These!)

5. Christmas Tree Hooks // Even if you have no new ornaments, chances are, your old ones will re-emerge with a few MIA hooks. They're kind of like socks that go in the dryer in that way 😉 If you do add new hooks to your ornaments, I will say that for years, I went with green because #camouflage. But, after using silver out of necessity, I won't go back. The green are made of a weaker, more malleable material and bend easily (if you have heavy ornaments, you have to do some serious work to get them to hold). The silver are a much sturdier, solid metal and are still totally discreet.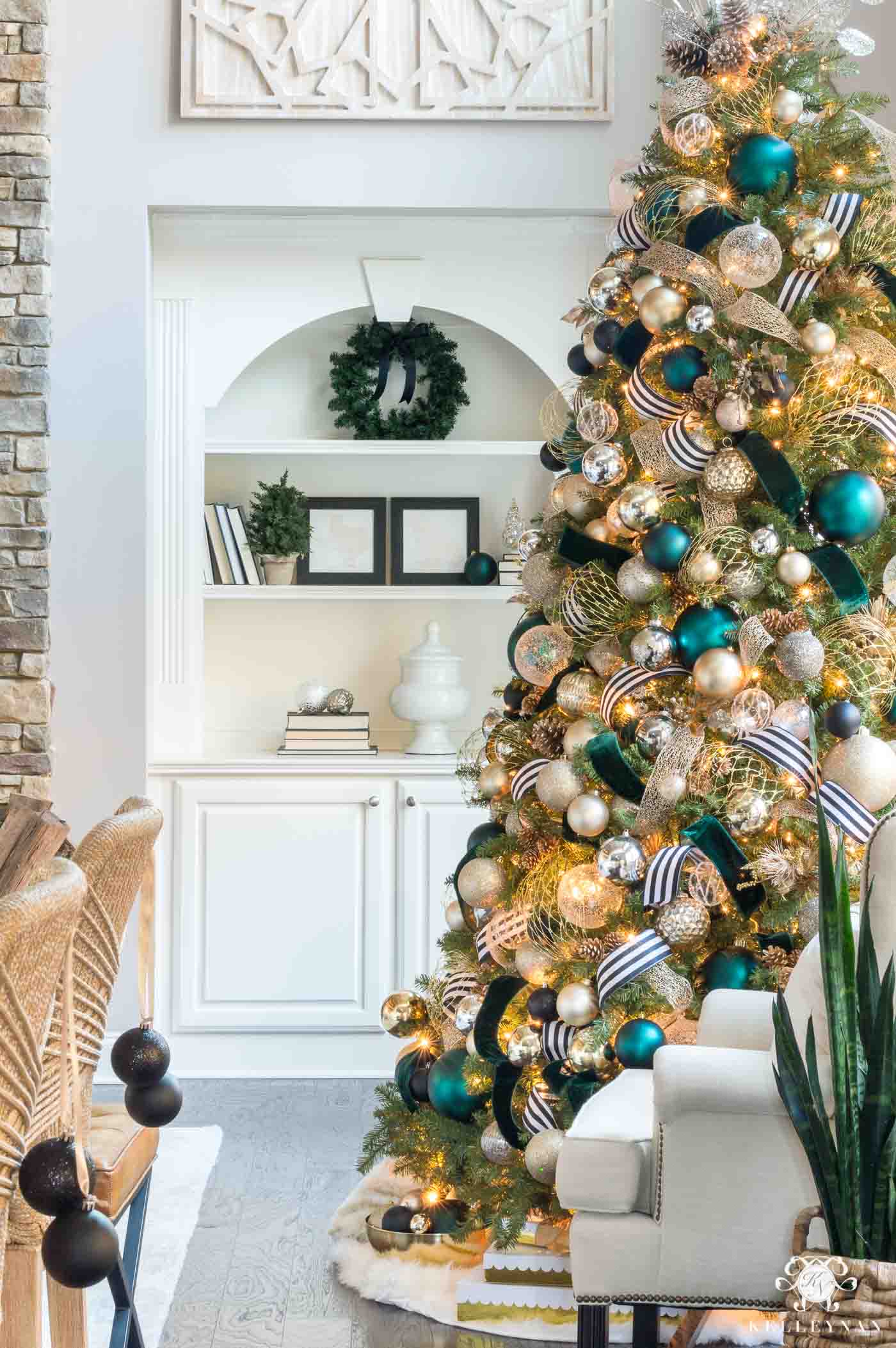 You can see my method for adding ribbon to my Christmas tree HERE
6. Command Hooks // We use these all over (on mirrors, doors, etc.) for wreaths and instead of stocking hangers, I bury these underneath the garland on our mantel. Just be sure to get the easy-to-remove (no residue) variety!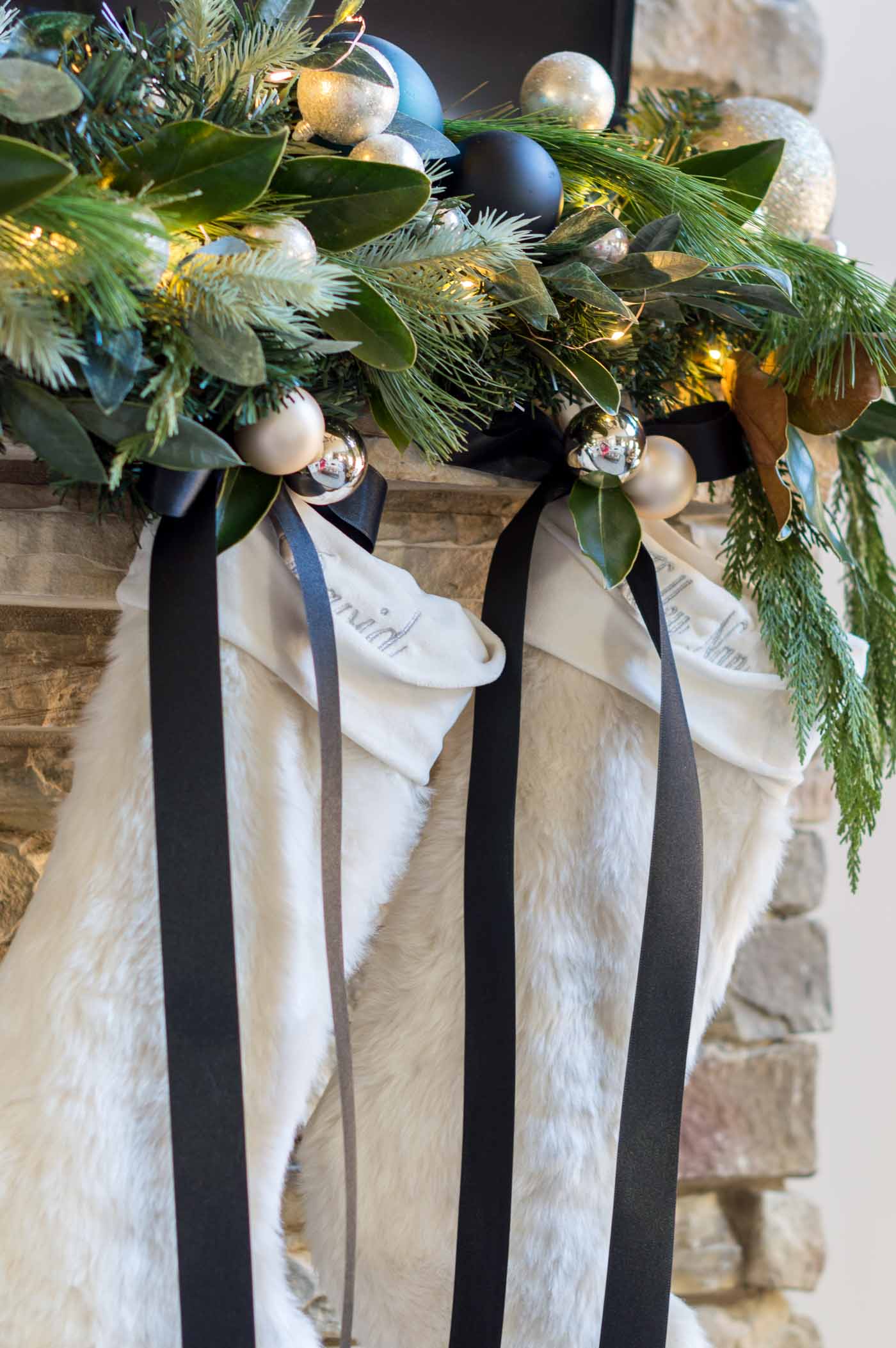 7. Batteries // Spring for the variety back and get stocked up on AA and AAA for the season. Using string lights in several places, we cycle through several but nothing is worse than pulling them out of the box and going to turn them on, only to realize the battery compartment is empty and so is your stock.
8. Wire String Lights // These are the same lights I used for my fall front porch (HERE), also. You can put them in vases alone, run them through a tabletop vignette, add them to a wreath, or use them in garland (no outlets needed!) These come in a two-pack with eight different settings and a remote, along with multiple wire color options.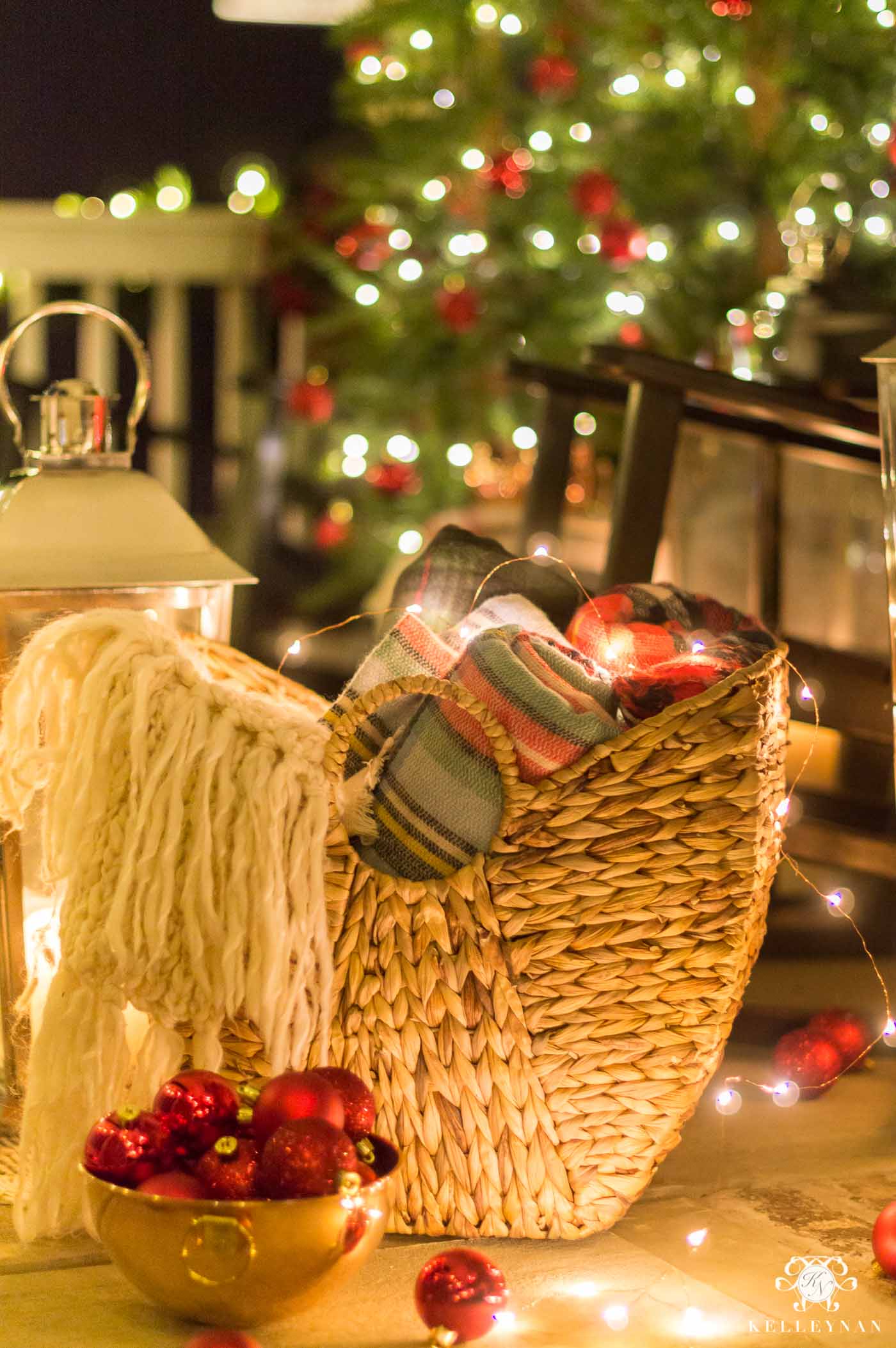 9. Super Glue // By the time we finish unboxing our decor, inevitably, we'll end up with a pile of random broken ornaments, a loose cane from the shepherd in the family nativity, etc. I've gone entire Decembers with the little pile — untouched and unglued — because I didn't have super glue on hand. Tackle those things the same day that everything is set out.
10. Fishing Line // For the same reasons you need wire and hooks, get the clear fishing line for hanging wreaths over the backs of mirrors, hanging ornaments from the banister, etc.
11. Heavy Duty Storage Totes // Yes, these are crucial for when you break down your decor but having them before you decorate is even better. Why? A few reasons. 1. Anything you have to put away in storage is kept together, safely, for easy access come the beginning of the year, and 2. If you pre-organize as you set everything out, you will have far less work to do at the end of the season. Go ahead and label those bins and store unused decor in the appropriate containers while there is less to manage. Anything you aren't using/haven't used in years, go ahead and donate. FYI- I tried to donate Christmas decor after the holiday last year and the nonprofit wouldn't take it since Christmas had already passed. If you are planning to purge and pass along, do it now!
12. *not pictured * Zip Ties // These heavy duty zip ties are how we secure the garland to our banister — both inside and out. If you've never used them, I think they are easier on wood than twisting wire and way easier to secure and lock into place. Pull tight, cut off the loose ends, and those babies aren't going anywhere!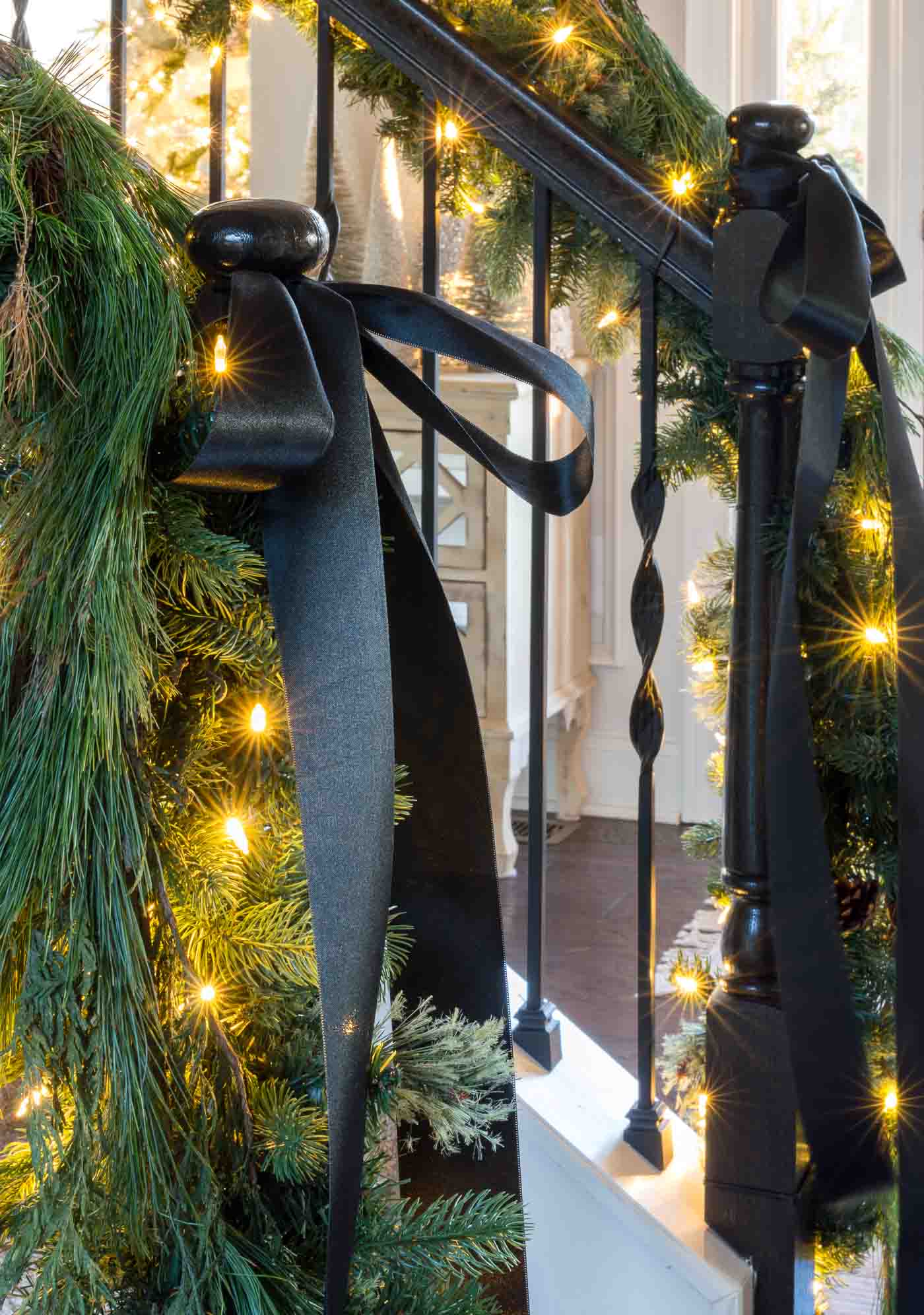 Wishing you all a great start to the holiday season and don't forget — for a first look at this year's decor, sign up for emails at the bottom of this post! And if you are ready to start your Christmas prep, here are a few favorites from the past to check out:
Visit the full Christmas gallery HERE.