Gift guides are launching a little earlier than usual this year because 1. I have my own earlier finish-date goals for my personal shopping; 2. stats are showing the majority is shopping earlier than usual; and 3. I'd rather not worry about the buzz about lagging logistics and steer clear of the crunch-time, will-it-or-won't it arrive stress. I've spent the past few weeks assembling 2021 gift ideas and many featured are favorite gifts we've given/received or items we have and love. At any point during the season, you can find my collection of gift ideas in the "GIFT IDEAS" tab at the top of the page. Here's to not stressing, loving on our people, and getting it done!
*Posts on KelleyNan.com may contain affiliate links. Click HERE for full disclosure.
Christmas Gift Ideas: For Her
I own and have shared several of these before but if you're making your own wish list, there's no better time to add something you've had your eye on! Most of these are most appropriate for someone you're really close to, but if you're shopping for someone who's especially hard to shop for, I hope this is helpful. Find the links and details to everything below!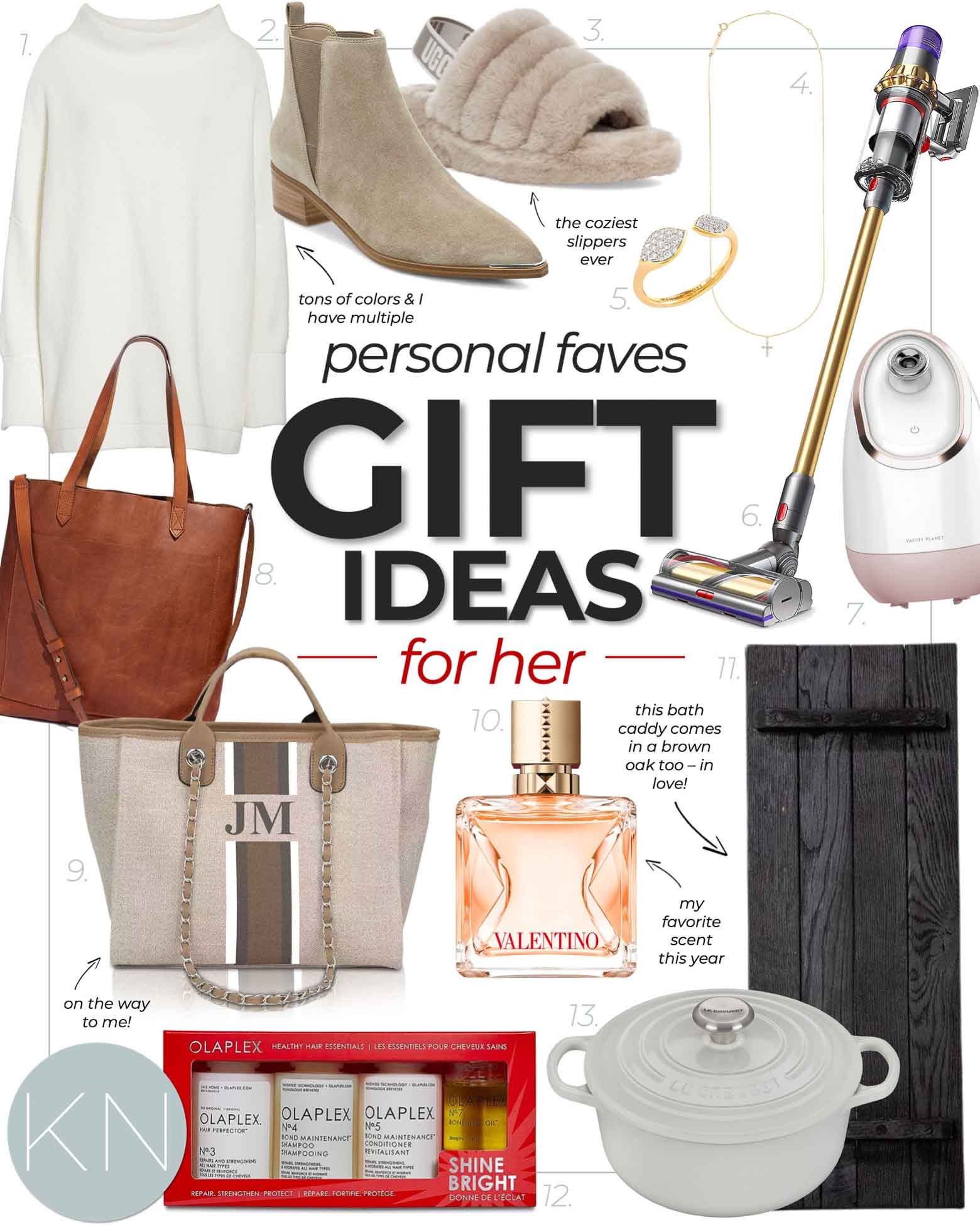 1. Slouchy Tunic Sweater | 2. Suede Booties | 3. Ugg Slide Slippers | 4. 14k Yellow Gold Cross Pendant & Chain | 5. 14k Yellow Gold Open Diamond Ring | 6. Dyson V15 Cordless Vacuum | 7. Facial Steamer | 8. Zip-Top Leather Transport Tote | 9. Canvas Weekender Bag | 10. Valentino Voce Viva Intensa Eau de Parfum | 11. Bath Caddy | 12. Olaplex Hair Set | 13. Le Creuset Cast Iron Dutch Oven
THIS slouchy sweater (1) comes in an oversized fit but it was one of those pieces I loved so much, I bought in an additional color. I sized down one for an oversized fit but if you like something a little more fitted, you could probably even size down two. It also ships free and is eligible for free returns.
THIS ring (5) and THIS cross necklace (4) are part of the Kendra Scott fine jewelry collection and they are stunning in person! I first saw them and tried them on in store a few weeks ago and added them to my personal wishlist. If you are a fan of dainty, these are awesome and the ring is perfect for stacking.
I've been using THIS facial steamer (7) for most of 2021 and not only did it give my skin a major boost in hydration and clarity, but it is so relaxing to incorporate it into my Sunday evening routine. I actually use a lap desk and suction it on while i'm propped up in bed, watching TV. As soon as you try it, you won't believe how much smoother your skin is. The best part — as of today, it's on sale from $123 to $41 HERE! Such an awesome luxury gift to give or receive.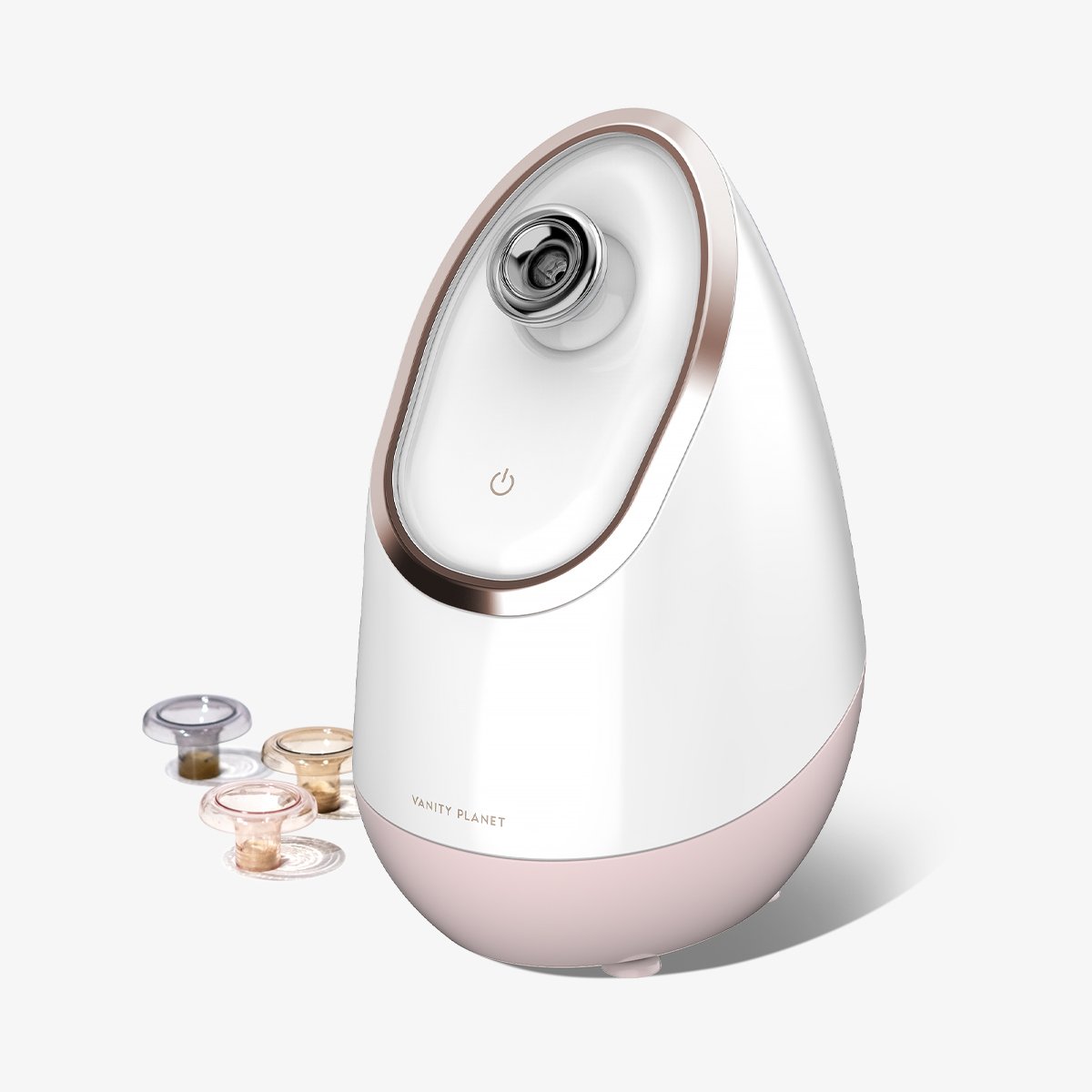 THIS perfume (10)is my favorite scent find over the past year or so. I don't "fancy up" often but spritzing myself to smell good is something I can do daily that takes zero effort. So, I've experimented and tested a lot over the past two years. THIS one is divine!
I ordered THESE Marc Fisher suede booties (2) earlier in the season in "Cloud Suede" (they come in four colors) — the metal detail on the toe is so pretty and they are so easy to dress up or down. They fit true to size!
I've carried THIS leather tote (8) every day for the past year — it's the perfect day bag and with a crossbody strap, is so comfortable to lug around everywhere. In addition to the brown, it also comes in black and black/brown HERE. I did switch the leather strap for THIS black webbing strap but also love the color-block options, too. Here it is from the past week, on our overnight trip to Chateau Elan.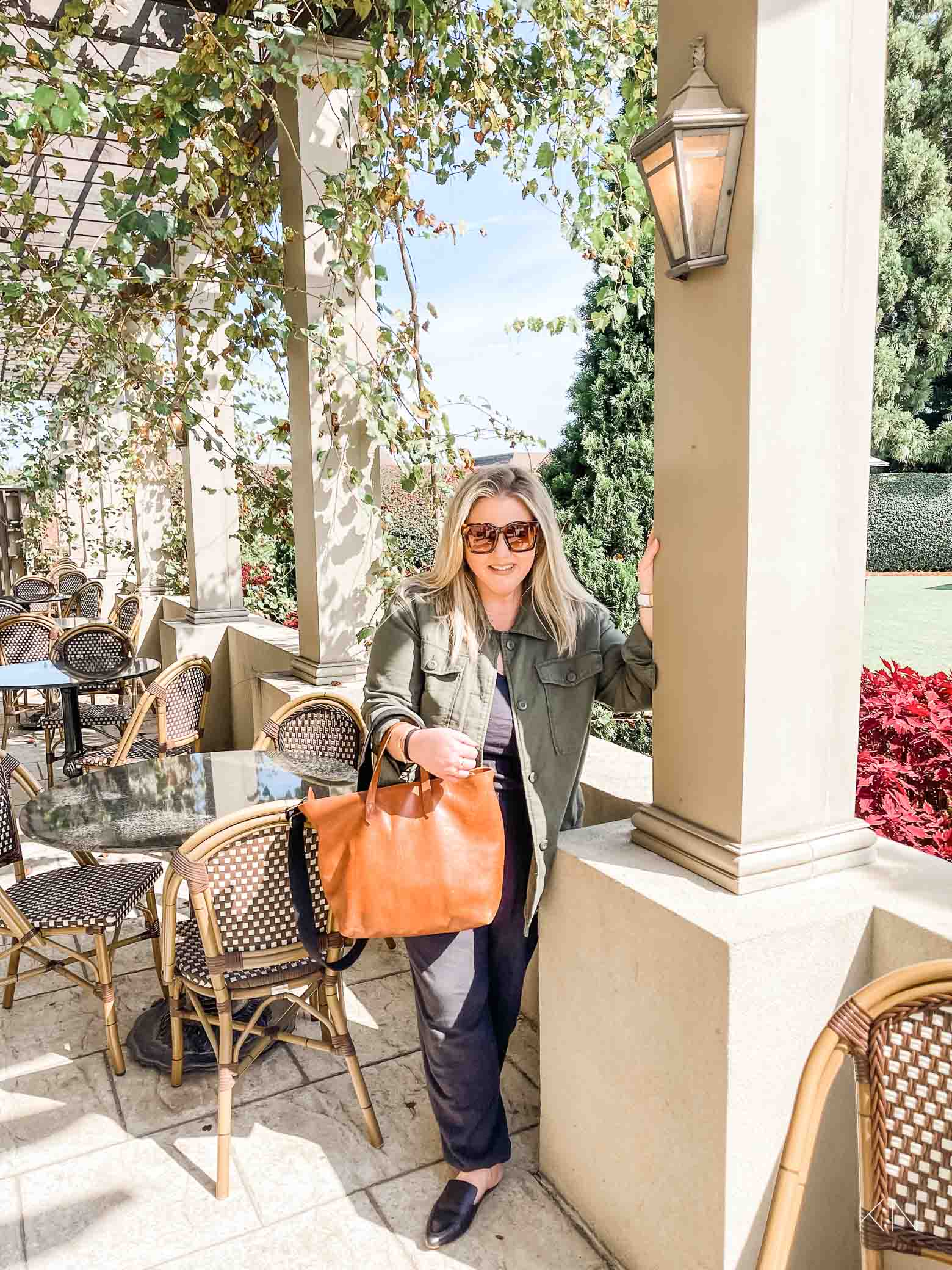 Leather Tote | Black Webbing Strap on Tote | Mules | Black Jumpsuit | Oversized Sunglasses | Army Green Shacket | Lipstick (shade STAYCATION)
Speaking of bags, I went down a dark hole several weeks ago when I saw THIS bag (9) that all the ladies of the RHOBH were sporting on a trip episode, and Kathleen Barnes shared hers simultaneously. The brand is based in the UK and it took a while to ship after I ordered but it's supposed to be here any day now! I already got THIS bag to serve as a weekender but plan to use THIS bag for a small overnight, an air travel carry-on, in the car on road trips, etc.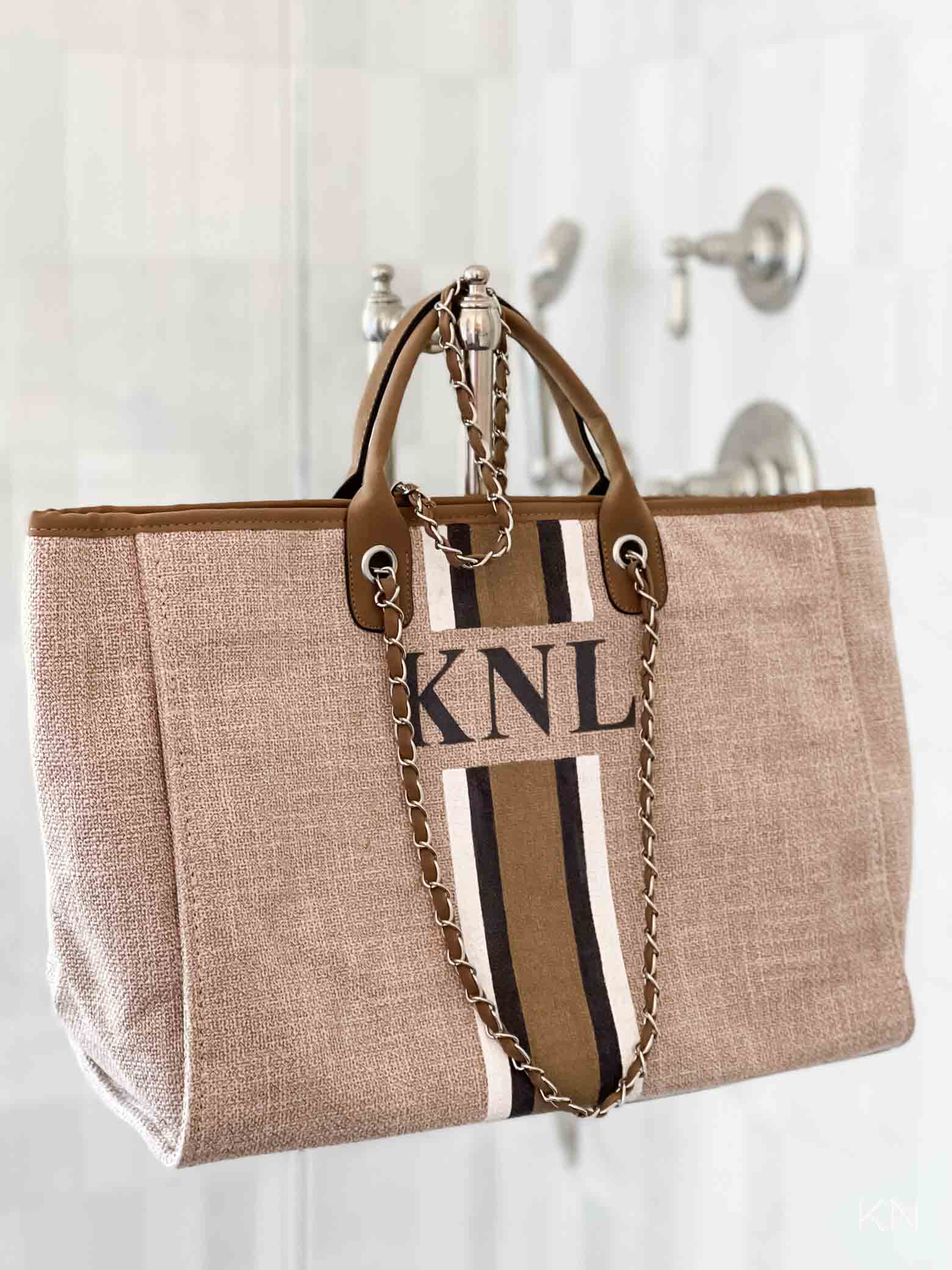 I also ordered THIS clear makeup bag with two compartments — specifically for traveling with a carry-on and loading toiletries, but it's also great for a handbag.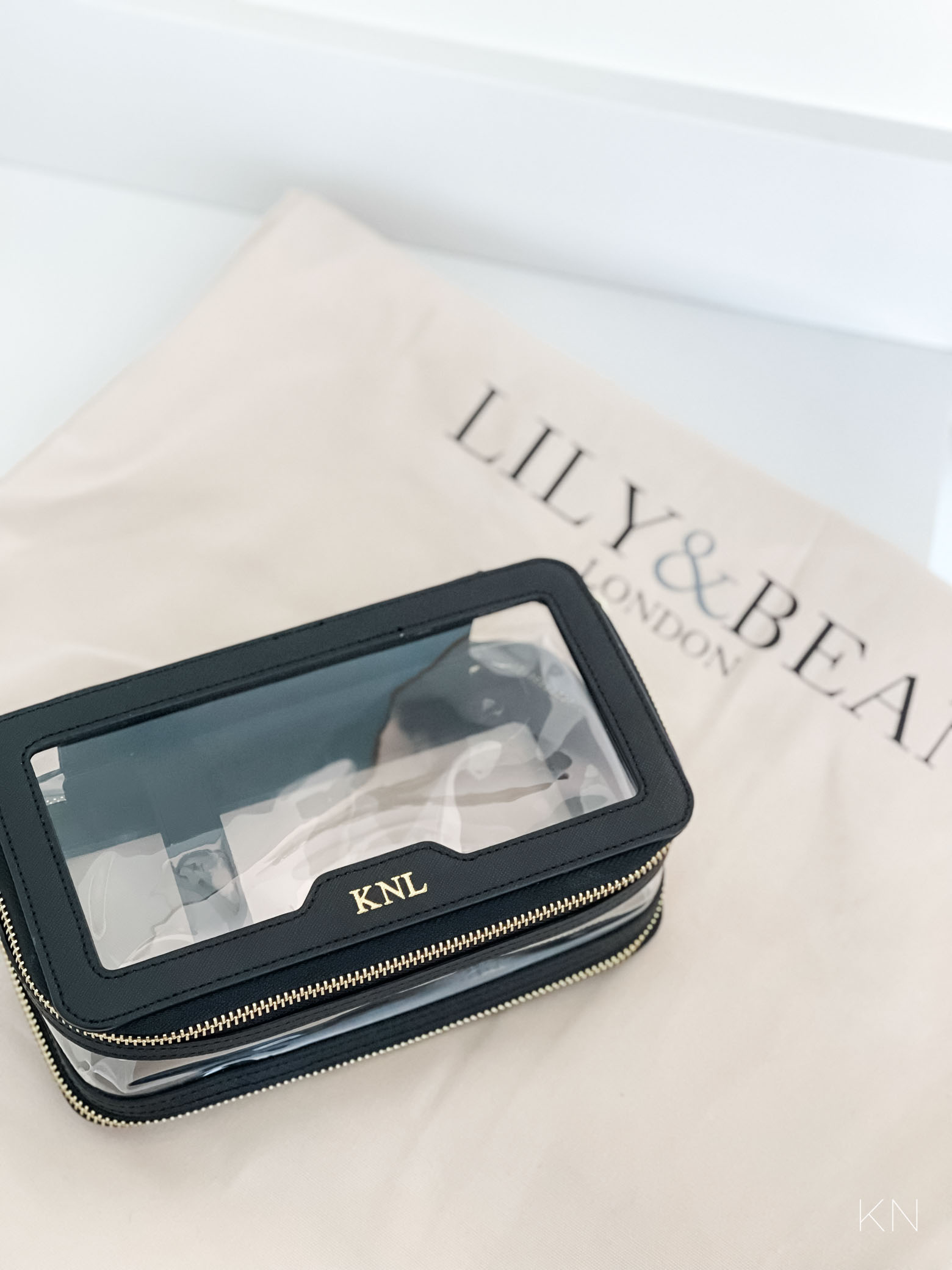 I never worried about using quality shampoo until I finally switched to Olaplex a few years ago. It cleared up my build-up and my hair has never been healthier. I'm a firm believer now and believe in investing in some of the Olaplex products. THIS set (12) includes the shampoo, conditioner, leave in mask, and oil and is a great value for the holidays. While it isn't included in the set, I brush the No. 6 Bond Smoother every time I get out of the shower, which you can find HERE.
I'm 100% obsessed with my Dyson V10 Absolute stick vacuum and I've had it several years now. I use it exclusively and it's still powering along like a champ. That said, I would love to have the latest stick vacuum release — THIS ONE (6) — the V15. When Dyson started their cordless vacuum line, they were a great concept but with each model that came out, the design got a little better and battery life continued to improve. The latest version (HERE) is claimed to be the most powerful yet.
THIS reclaimed oak bath caddy (11) is so unique and different from anything else I've seen. It comes in two finishes but I love the blackened oak finish for something totally different. This is on my wishlist for Christmas this year for our soon-to-be-completed bathroom! (You can see the latest bathroom progress HERE)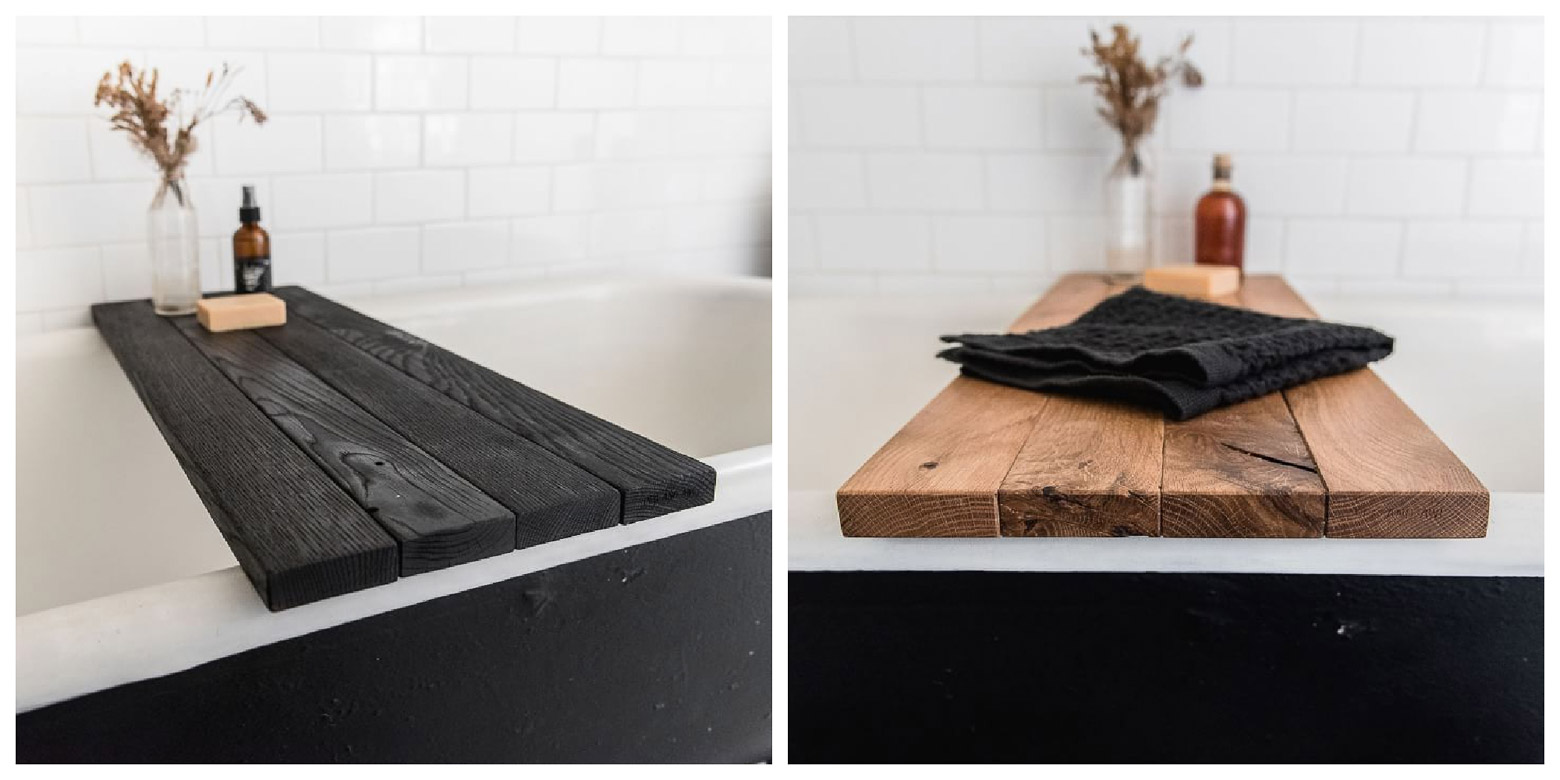 THESE slippers (3) were a splurge when I bought them but I loved them so much, I paid full price for a second pair. But then, I found them on Amazon (HERE), and Amazon has some colors for 40% off (so I bought another for later 😉 ). When I'm not in my supportive tennis shoes, I will be found in these 100% of the time. I was wearing flip flops a few weeks ago and all the sudden felt like I had shin splints — I switched back into my cushy slippers and the pain went away. These are so worth it!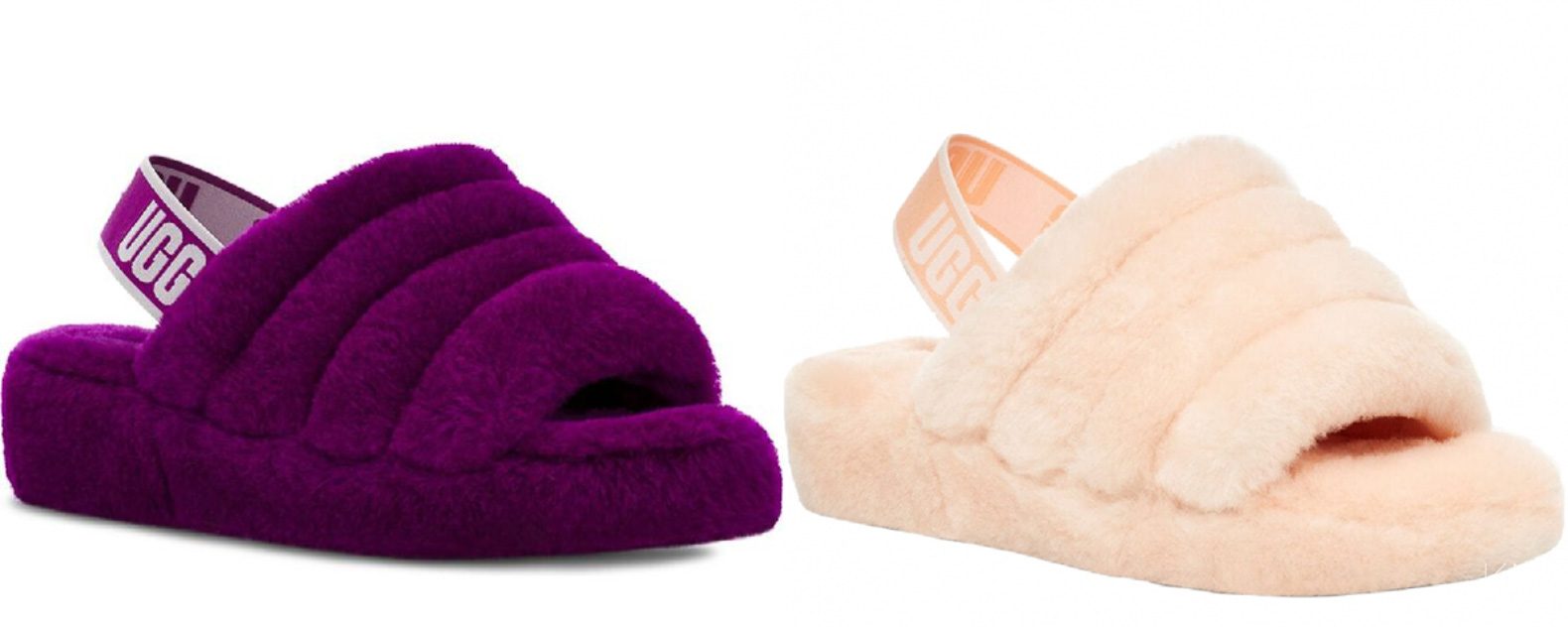 I've already recently raved about Le Creuset Dutch oven (13) as a gift (you can see the full post HERE) but I'll say it again. It is the ultimate for anyone REALLY special on your list — especially those who are difficult to buy for!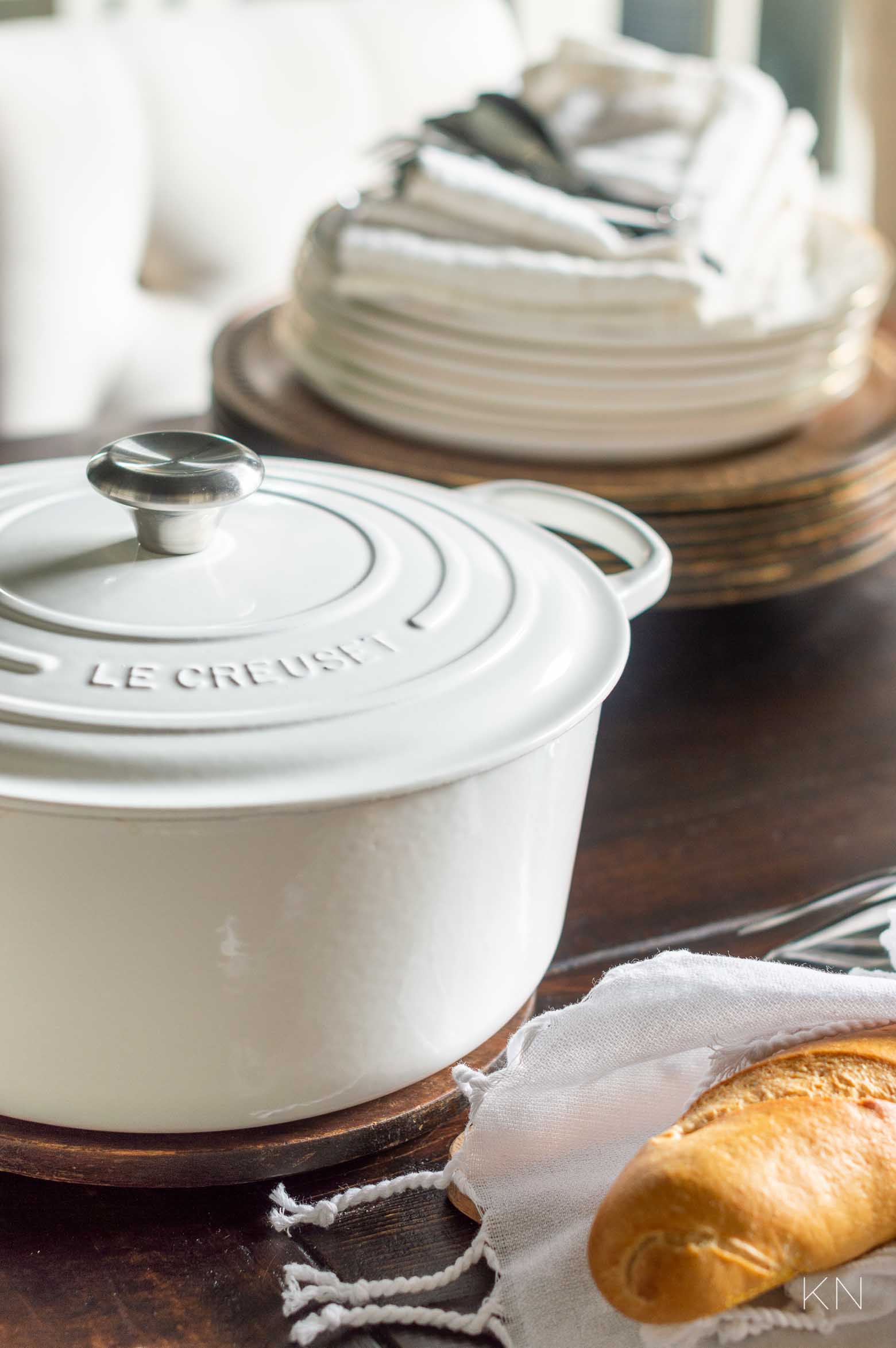 Who is toughest for you to shop for? You can find all the brand new, freshest gift ideas for the 2021 holidays here: