Once upon a time, I would diligently follow maybe a handful of shows. But, in recent years, it has become easy to watch anything at any time, regardless of television programming and personal schedule conflicts. Now, whenever someone asks me what shows I'm currently watching on TV, it's probably more accurate to say "all of them". OK, so maybe that is an exaggeration, but I know I'm not alone in this. Between Netflix, Hulu, Amazon Prime, and HBO Go (we have all of them *shamefully covers eyes*), instant gratification has changed the way people watch television and binge watching has become a favorite hobby and pastime. With our eyes glued to the tv more than ever before (and admittedly loving every second), there is still a way to be productive while marathon-ing and plenty of things to do while watching tv.
*Posts on KelleyNan.com may contain affiliate links. Click HERE for full disclosure*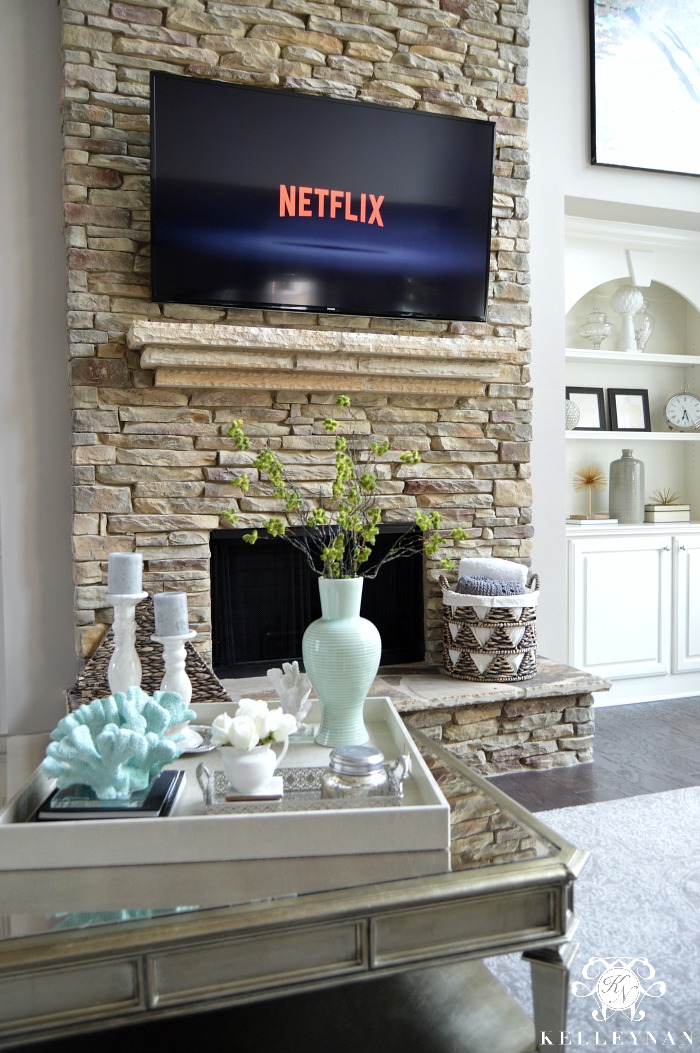 As much as I am dying to see Jim and Pam's relationship unfold from start to finish for the third time (any fans of The Office?), I simply can't justify neglecting life for hours on end unless I am also marking items off my to-do list. While I am convinced that there is little one can't do without carrying an iPad around and propping it on the nearest surface, I have compiled a list of easy, productive tasks to keep both your priorities and TV schedule effectively managed.
WHAT ARE SOME PRODUCTIVE THINGS TO DO WHILE WATCHING TV?
Organize paperwork/mail
Pay bills
Laundry/iron
Cook and prepare a meal (see some of my favorite, easy recipe ideas HERE)
Plan your menu for the week/month (you can see my method HERE)
Pin recipes on Pinterest (you can follow me HERE)
Delete emails and organize your inbox
Organize your address book
Play a card/board game (see my organized game cabinet & a few favorite games HERE)
Pull out a junk drawer to organize (see my full organization project gallery HERE)
Online shop (Check out my favorites for current deals HERE)
Knit/craft/DIY (Check out my DIY projects HERE)
Organize photos on your computer – delete and sort into folders
Catch up on social media
Make to-do lists
Update your planner (one of my favs is found HERE)
Sync your calendars
Clean out your makeup bag/brushes – toss old/expired makeup (see my makeup drawer organization HERE)
Work out
Clean out your closet
Make your bed
Create/refine a budget
Mend holes and tears in your clothes
Color in an adult coloring book (I love this one HERE)
Paint your nails
Make Christmas gift lists
Edit photos (My LightRoom editing tutorial can be found HERE)
Make music playlists – road trips, workout, chill, and party mixes
Write thank you notes
Clean out your purse
Scan your receipts and sort into electronic files
Clean up your phone apps
Dust/sweep the room you are in
Switch out and update photos in frames
Groom your pet
Organize food into pantry boxes (See my organized pantry HERE)
Arrange flowers (you can catch my tips on creating a arrangements HERE)
Create an inspiration board on Photoshop, PowerPoint, Pages, Olio Board, etc.
Organize your jewelry
Polish jewelry/silver (THIS is what I use)
Take photos of magazine inspiration and toss old stacks cluttering areas around your home
Browse real estate
Drink wine/coffee
Make list of home improvements and prioritize
Have a party/dinner coming up? Brainstorm themes, menus, and guest lists (See all my entertaining and party ideas in the menu bar at the top of the page under "Browse by Category –> "Entertaining")
Update your Christmas card list. Bonus if you address the envelopes.
Come up with a list of date night ideas and make online reservations
Gather gift cards and find out balances (You can have THESE sent directly to you)
Pace the floor to get in your FitBit/Apple Watch steps
Order groceries/household essentials on Amazon Prime Pantry (You can fill a box for a flat shipping rate; with each item, it shows how much space you have left in your box)
Fill out a birthday calendar (You can add important annual dates to THIS PERPETUAL CALENDAR (the one I have), add as you go, and reuse each year)
Roll change
Shell nuts
Brainstorm and create a blog content calendar
Plan a vacation
Make goodie bags
Sign up with websites who offer surveys for cash and take them as you have time
Wrap and organize loose cords
Touch up paint/remove wall scuffs
Find printables for wall art (see the gallery I created with free botanical prints HERE)
Clean out your "Notes" on your phone
Complete a puzzle
Update your resume/credentials/media kit
Test out your pens and markers and toss those which are dried
Add physician and email addresses to your phone contacts
Match socks and toss those without a mate
Superglue discarded chipped items
Put something together (boxed accent furniture)
List items on EBay/Craigslist
Portion bulk Costco/full sized bag snacks into single servings in baggies
Re-lace/change laces in your sneakers
Add key tags to your keys
Organize medicine and first aid- discard expired (See my organized medicine and first aid HERE)
Wrap gifts
I would love to hear anything you may have to add to this list by leaving me a comment below! And, just in case your list of to-dos now outweighs your DVR or episodes left in your current series, you can check out my favorite series HERE.
A FEW RELATED POSTS YOU MAY ENJOY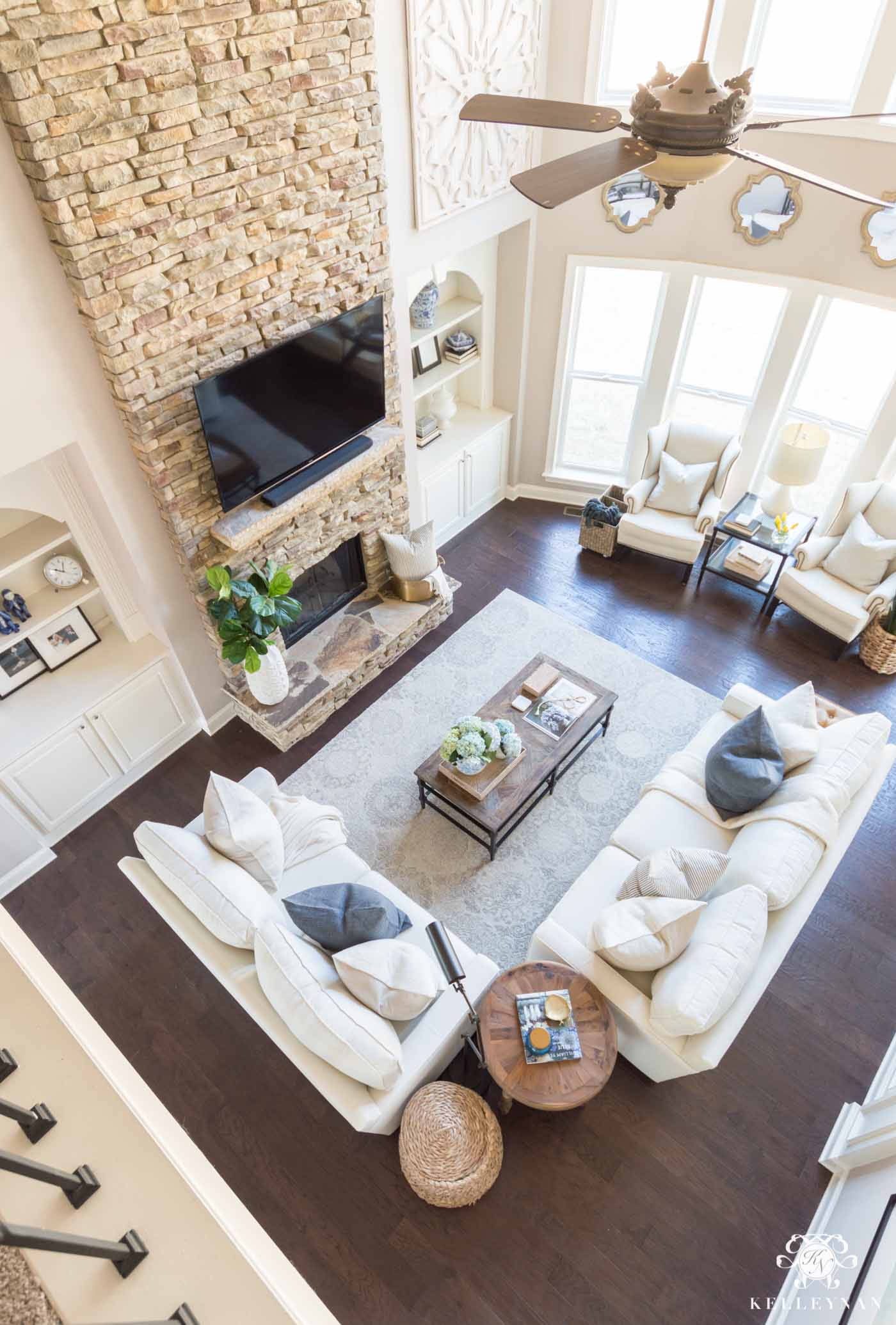 ---
SCROLL & TAP TO SHOP




---