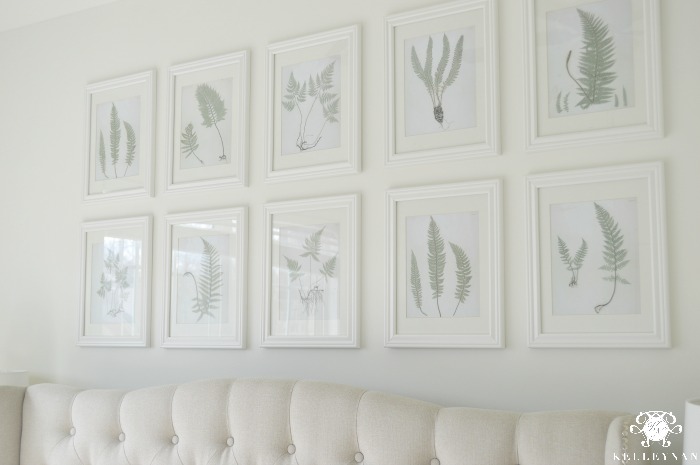 When I was planning our latest guest room transformation (you can see the full reveal HERE), I wanted the art above the bed to be simple, neutral, and budget friendly. I have also been considering where in my house I could hang a botanical gallery wall after falling in love with the dining room art in Alicia Florrick's home in The Good Wife.
After searching online for free botanical images, I decided on the fern prints I found on The Painted Hive. Once I downloaded them, I toned down the green a bit. I love the vibrant color but thought it would be best in a muted tone for this bedroom. Printed on regular lightweight copy paper, I went to Michaels while they had frames on sale and scored 10 11×14 frames for just over $50. Now that is some affordable art I can get on board with when working on a budget! Although I found my frames locally, you can have some similar options delivered to you HERE.
So now you know the what, where, and why of my botanical gallery, we can move on to the how. I always look for the simplest way to get from Point A to Point B. I have said before I am a bit DIY lazy and if I can get away without measurements, levels, etc., I will. Because this gallery uses the same sized frames, it made the hanging and planning process even easier. Below, I will show you how I hung the entire gallery wall of 10 frames in about 20 minutes.


Since it is thin and already has 90 degree angles, I used copy paper to form my template for each frame. Using four pieces, I lined up each paper corner with the corner of the frame, overlapping each. Once the paper was straight and in the shape of the frame, I used a few pieces of tape to make it form one sheet that was the same size as my frame.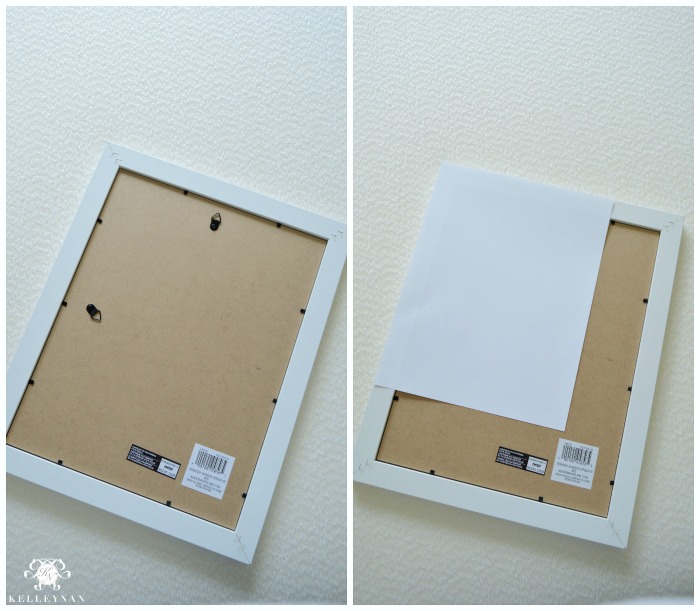 Because the paper is thin, I could faintly see where the top of the hook fell on my paper. With the template still directly on top of the frame back, I took a thumbtack and made a small hole where the frame would hang from a nail. I repeated this for each of the frames until I had 10 templates with small thumbtack holes.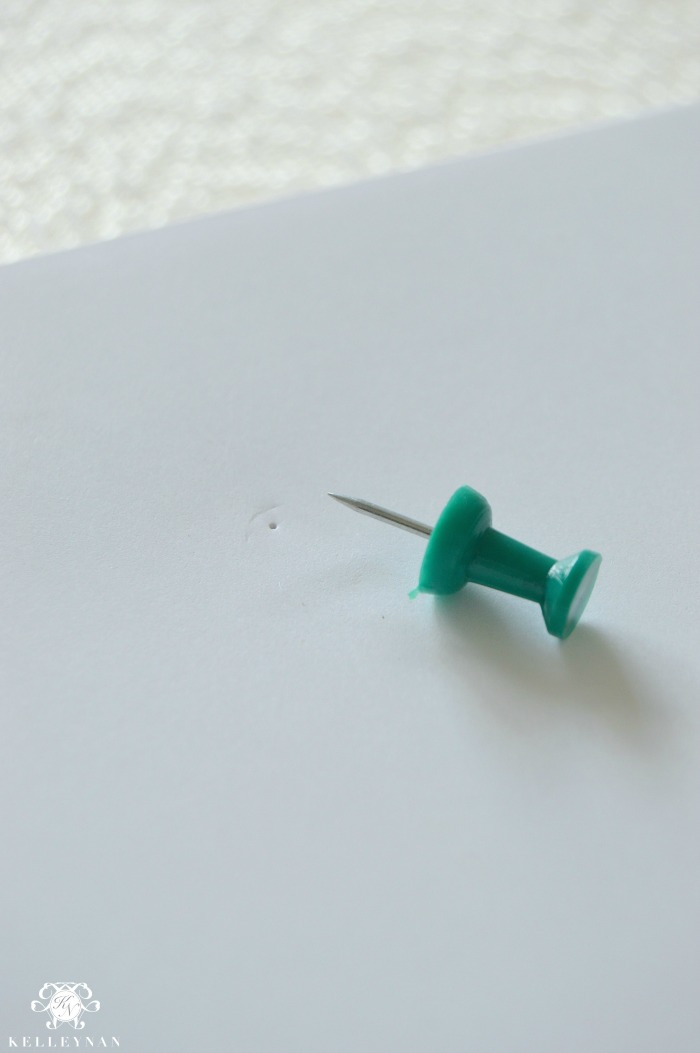 Starting in the center on the bottom row, I used a small piece of tape to secure your paper to the wall. The space between each is very easy to eye; while you can use a tape measure and level, I opted to take the easy way out and just eye it – it worked out great.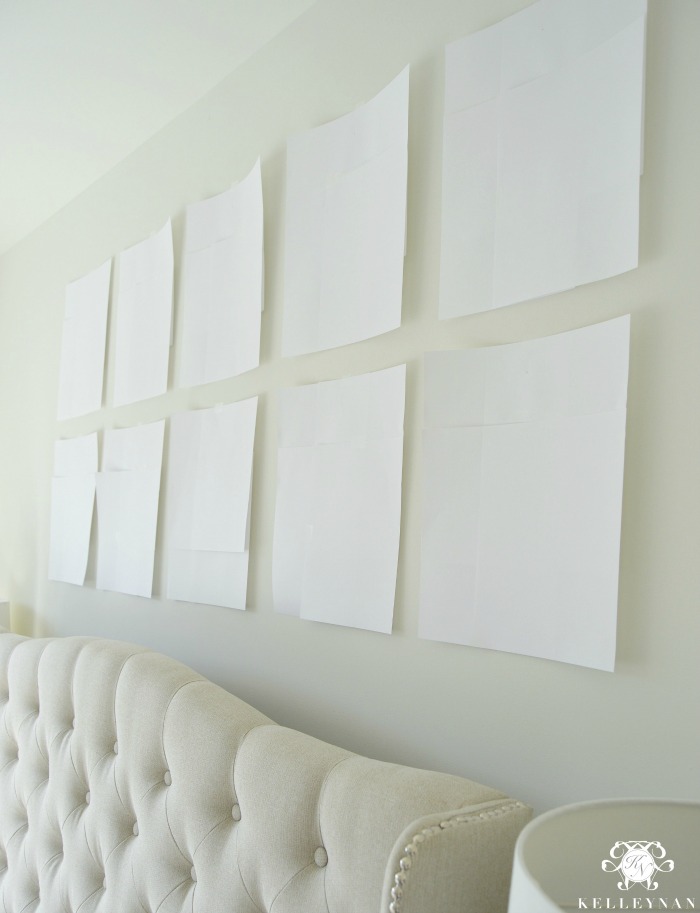 Once the rows were set and each template was spread apart evenly, I tapped my nail into the wall, through the paper, where your small thumbtack hole is. Once each of the nails was tapped into the drywall, I literally just pulled the paper down to rip it off.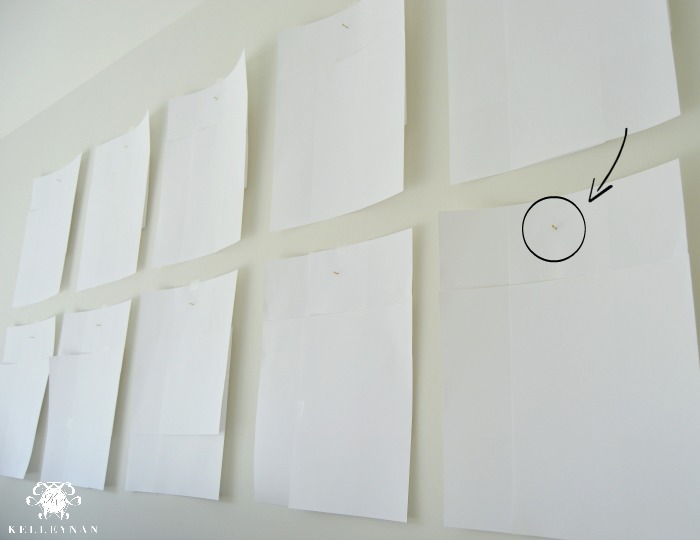 Lastly, I hung each frame to complete the gallery wall. That's it!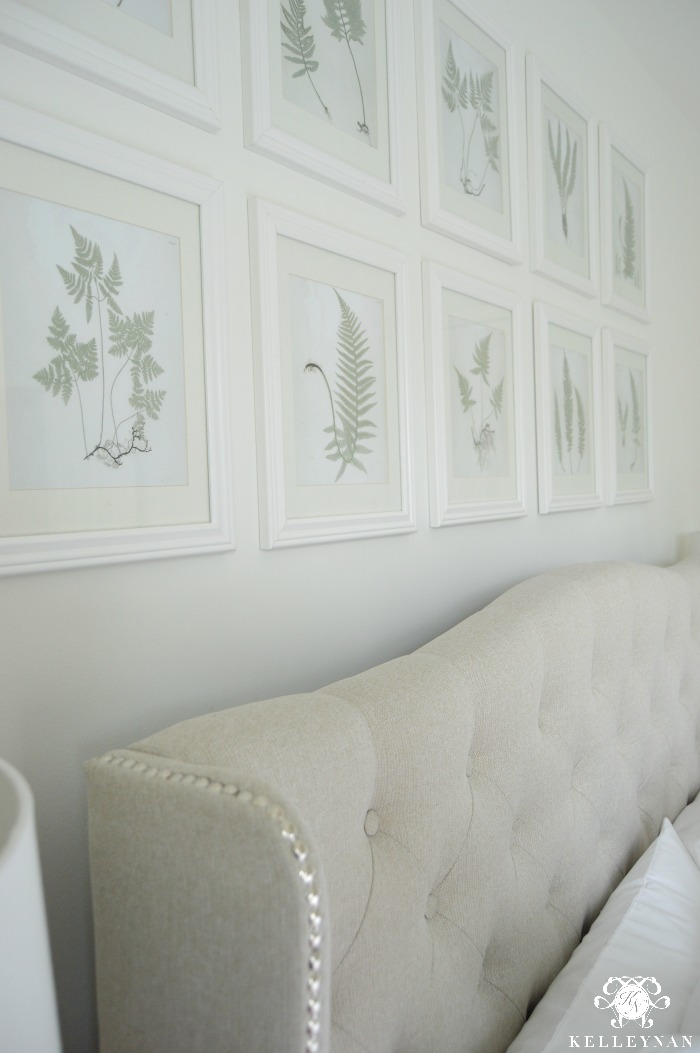 If I am hanging a large piece of art with multiple hooks, I am more likely to use formal measuring tools. But, for these 11×14 frames with one hook, the template method while eyeing the spacing works fabulously.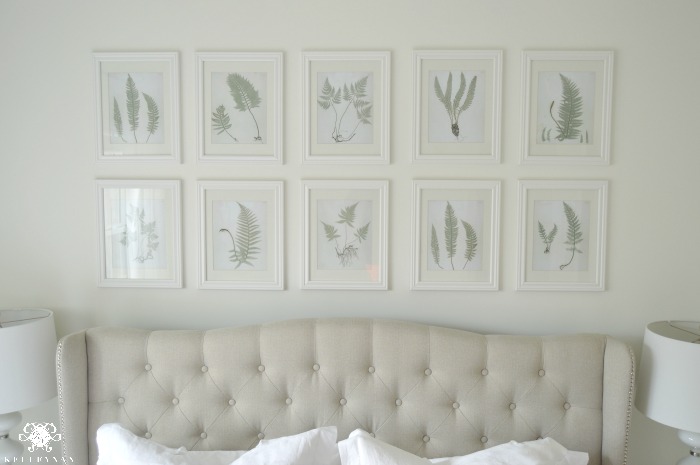 If you use this method on your own wall, check back in and let me know how it turns out!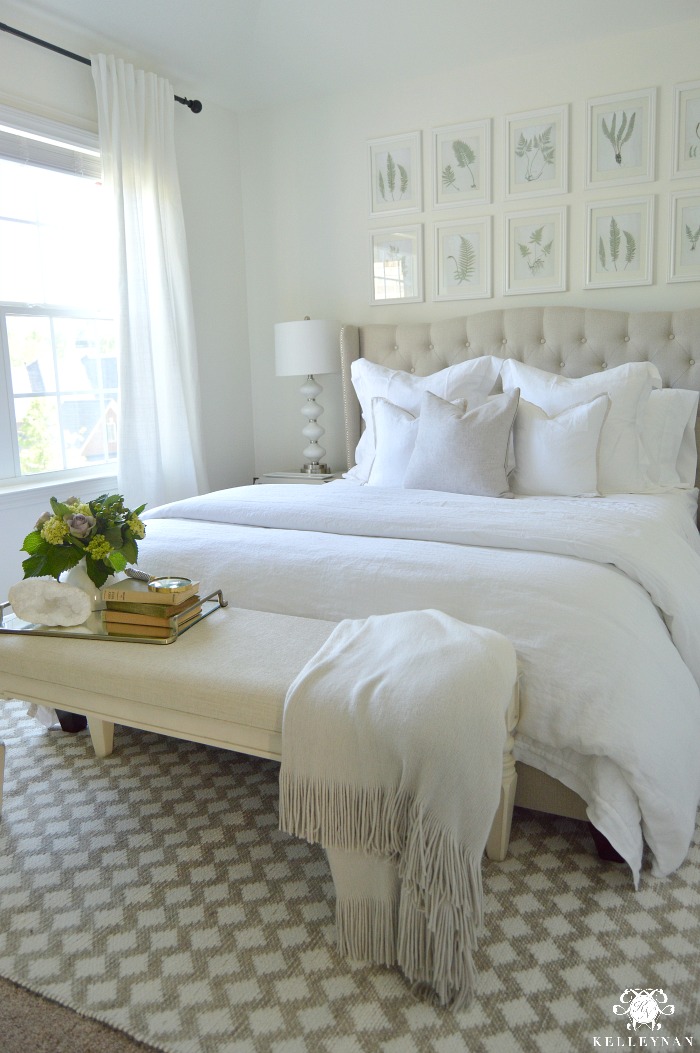 GET THE LOOK

*post contains affiliate links*