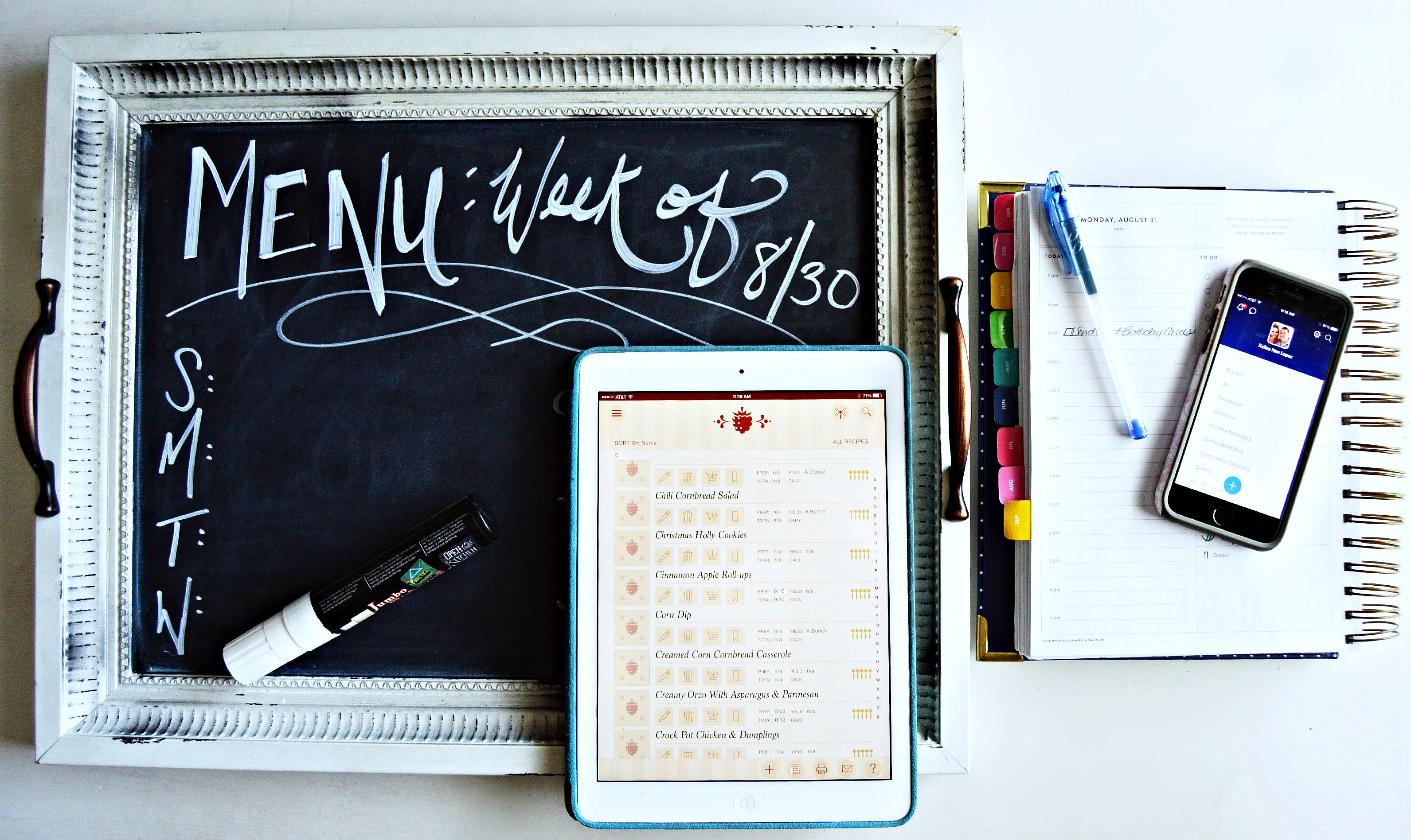 When I was cooking for one, my "cooking" could more accurately be described as dumping cans together and calling it a meal. Actually, a staple was taking a can of corn and a can of green beans, combining them, and having half for dinner one night, and half the next. (I also created a delicious concoction involving a packet of Chick-Fil-A sauce, broccoli, and white rice, but that's another story.) When I wasn't going that route, I would pick up fast food or whatever seemed easiest. The thought of going to the grocery store after a long day of working sometimes seemed like too much effort. Heck, the thought of just getting out of the car to pump gas seemed like too much effort.
When I met my husband, he was the exact opposite. He cooked for himself every night and loved going to the grocery store. As a matter of fact, he would go and shop for his meal every night.
I was faced with the challenge of combining our grocery and eating habits. At first, we would cook meals each night together. I would decide what we were having and he would pick up the night's supplies. I liked preparing meals for two and he continued to enjoy his time at the grocery shopping. The problem with that method is that it would take far too long for me to become "inspired" during the day and we would waste a lot of food and money because we weren't coordinating meals and ingredients.
I had two goals when I decided to ask friends how they determined their meals and polled their dining practices. 1. Inexpensive. 2. Easy. One friend explained that they did all their shopping on Sunday for the week. I loved that idea but the thought of buying a lot of random ingredients, in addition to ingredients for dinners that we would possibly make for the week, sounded expensive and still seemed to require too much thought during the workday. I decided that if I could determine the exact dinners we would make for each night, we could shop on Sunday AND I could plan ahead to use produce across different recipes. My method worked, has saved us a lot of money, and regardless of our long days, having a meal scheduled ahead of time has kept us diligent and consistent. Our dinners are rarely super "involved"; and we do try to keep our menu pretty simple during the week. I must acknowledge that I know I am really lucky – my husband is a great cook and is always up to the task, regardless of how I am feeling.
It really has been a life changer so I have shared my steps, methods, and tools below.
Meal planning "tools":
This week's menu:
Sunday: Grilled Tilapia with Mango Salsa & Yellow Rice
Sloppy Joes & Tater Tots
Grilled Chicken, Vegetable Casserole, Salad
Chicken n' Dumplings & Green Beans
Stuffed Shells & Salad
Leftovers/Oven Pizza
DATE NIGHT
On Sunday morning, I browse through recipes to see what stands out. I downloaded this app called "The Recipe Box" and transferred all of my written recipes to this database. It's pretty incredible; you can even directly import recipes from various websites online, Pinterest, etc. When I get my first dish together, I try to determine if its ingredients would lend themselves well to other meals. (We do casseroles in our house… lots of casseroles, so this is pretty easy.) I try to keep variety in the meat also.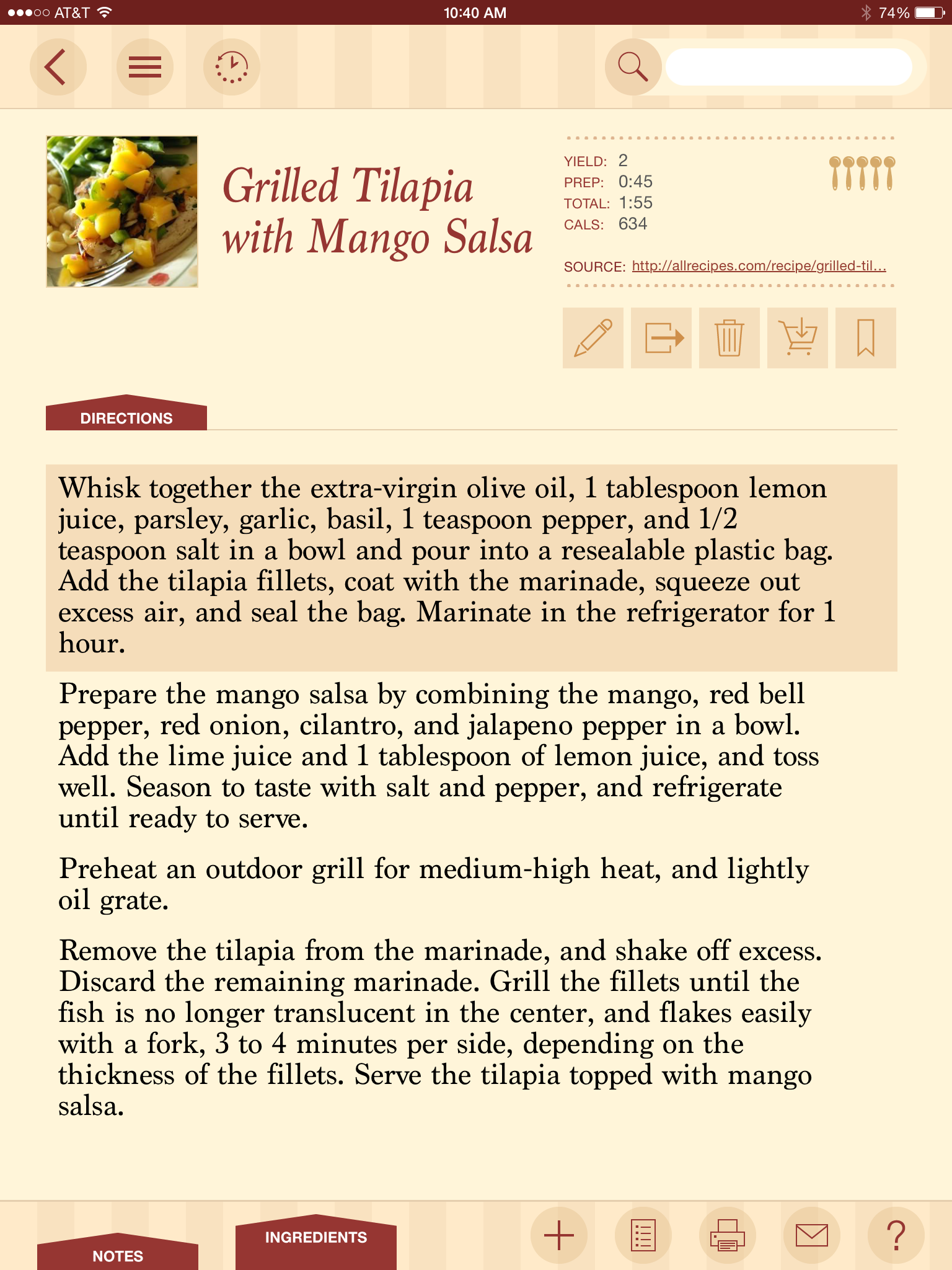 We buy a lot of items in bulk from Costco. Frozen tilapia, chicken breasts, canned veggies, etc. We even buy steaks, cut them, label and date them, and throw them in the garage coffin freezer in individual freezer bags. Aside from these bulk items though, we have completely abandoned the practice of buying a lot of groceries to simply have them on hand. This helps in the grocery bill department in a HUGE way and it keeps us loyal to our pre-planned meals.
My husband and I use a list app called "Wunderlist". We have a lot of shared lists, but it is especially easy to manage our grocery list and Costco list. Either of us can add and either of us can check off as items are purchased. Unless we need something for the end of the week that will spoil if bought too early, we try to do our grocery shopping on Sundays. If we have all we need for Sunday's dinner, my husband will stop on Monday afternoon on his way home from work to grab our items for the week.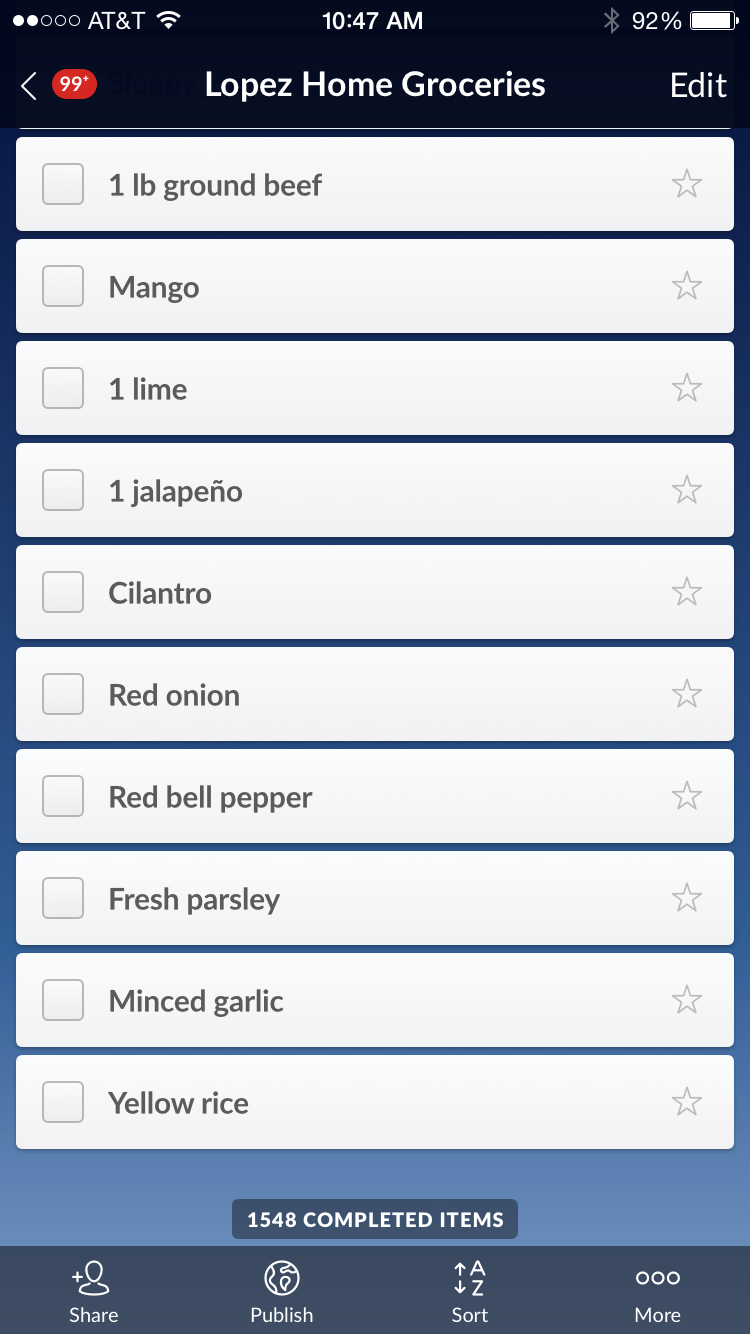 For Sunday's meal, I know we already have frozen tilapia and a lot of the herbs in which the recipe calls. I also know that several of the veggies for the salsa can be used later in the week.
You would think that two adults cooking up some sloppy joes may have children. Nope. It's easy, we love it, and we actually make them quite often. No apologies here! (haha) We already have frozen tots so the ingredients needed are minimal. On Thursday, You will see what I do with Monday's leftovers.
On Tuesday, we already have chicken ready to go that we previously purchased in bulk. I will also be able to use the leftover veggies from Sunday's mango salsa in the vegetable casserole.
On Wednesday, I will be able to use the last of the fresh produce. Again, we already have chicken breast on hand and I also have chicken broth in the pantry. The only new item I will have to purchase for this meal is a can of biscuits.
Whenever we have sloppy joes, it is ALWAYS followed up with stuffed sloppy joe shells later in the week. A box of these shells lasts for a long time, so we have those in the pantry, as well as tomato sauce and cheese. I will also be using up the last of Tuesday's salad for Thursday's dinner. No new ingredients needed!
We don't cook on Fridays. We typically have leftovers or put a pizza in the oven. Sometimes, I will try to empty out all the leftovers which results in a (surprise!) snack around the plate.
Saturday is left open as a date night. We rarely go out to eat, so if we weren't having a night out, we would likely be grilling.
This process has proved to be a huge success in our home. I actually get excited to share our method with others because I now think of it as a game. How low can our grocery bill be? How much can we use of what we already have?  For lunch, I eat leftovers or basic a melody of snacks. I love my dinners to be tasty, but I have come to terms with the belief that lunch is merely sustenance.
It is important to note that this only works if you stay disciplined. Now, there are a lot of areas where I couldn't be strict if my life depended on it, but this practice has been fun and easy to follow. I plan nights out in advance. If someone asks me/us to dinner after the menu has been set for the week, I politely decline and let him/her know that we already have plans. If you get "stuck" on dinners, are looking to create a budget, or just want to be more organized, challenge yourself to a meal planning exercise for three weeks. Think about what you already like to cook and then figure out how to utilize all the ingredients you buy. Slight alterations or the order of your meals can make a huge difference!