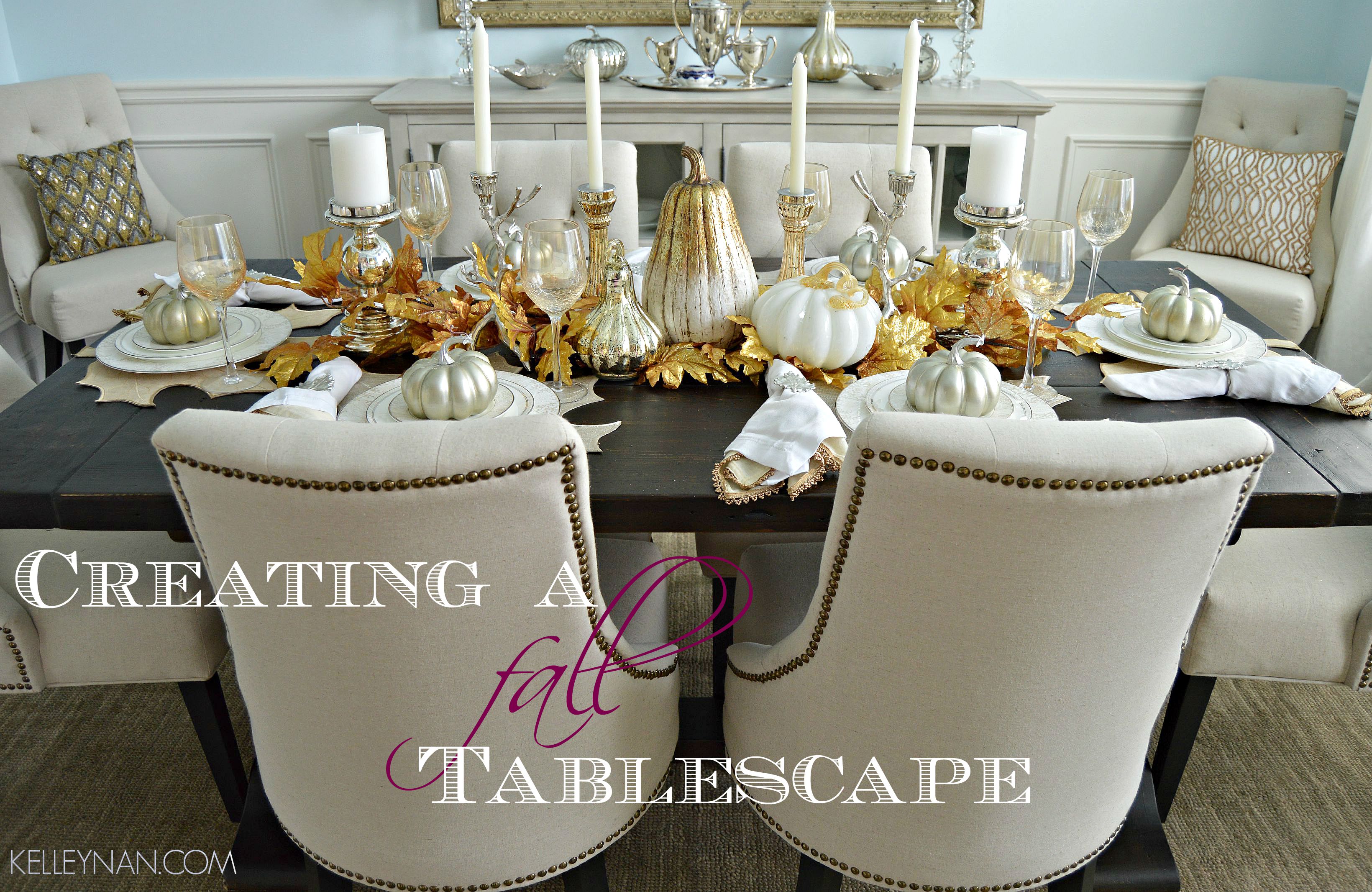 Before this home was even a gleam in our eyes, I had most looked forward to having a dining room to create tablescapes during the holidays. There is something about bringing your creative out on a table that makes it one of the most fun areas to decorate. The space is limited but the possibilities are endless. Creating a fall tablescape was something I had looked forward to since moving in our new home.
My "everyday" look in our dining room is peacock inspired and this fall is the first time since we moved in that I am branching out to bring in a little diversity. I love the reds and oranges and all the colors fall has to offer, but for my dining room, I wanted to focus on mixing metallics and neutrals. I use metallics and neutrals year-round so much of my table decor and accessories in general can be mixed across multiple seasons and occasions. Read on to see step by step how this look was created and sourced.
I originally searched for silver branches but was unsuccessful in my hunts. I opted for three of these gold branches from At Home for $6 each.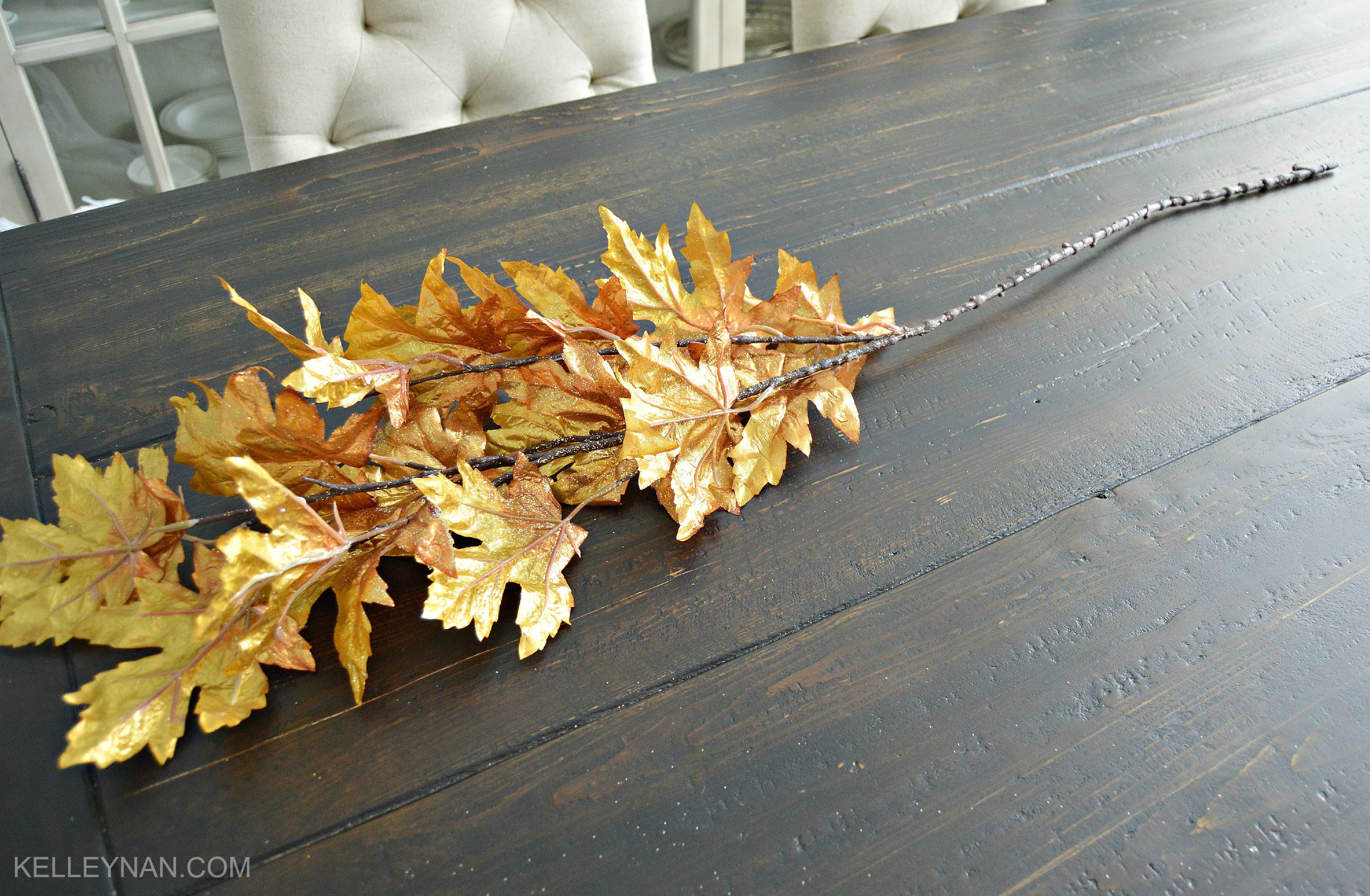 I cut the stems so they were easier to work with and assembled them across the table, overlapping just a bit to create an ongoing runner of leaves.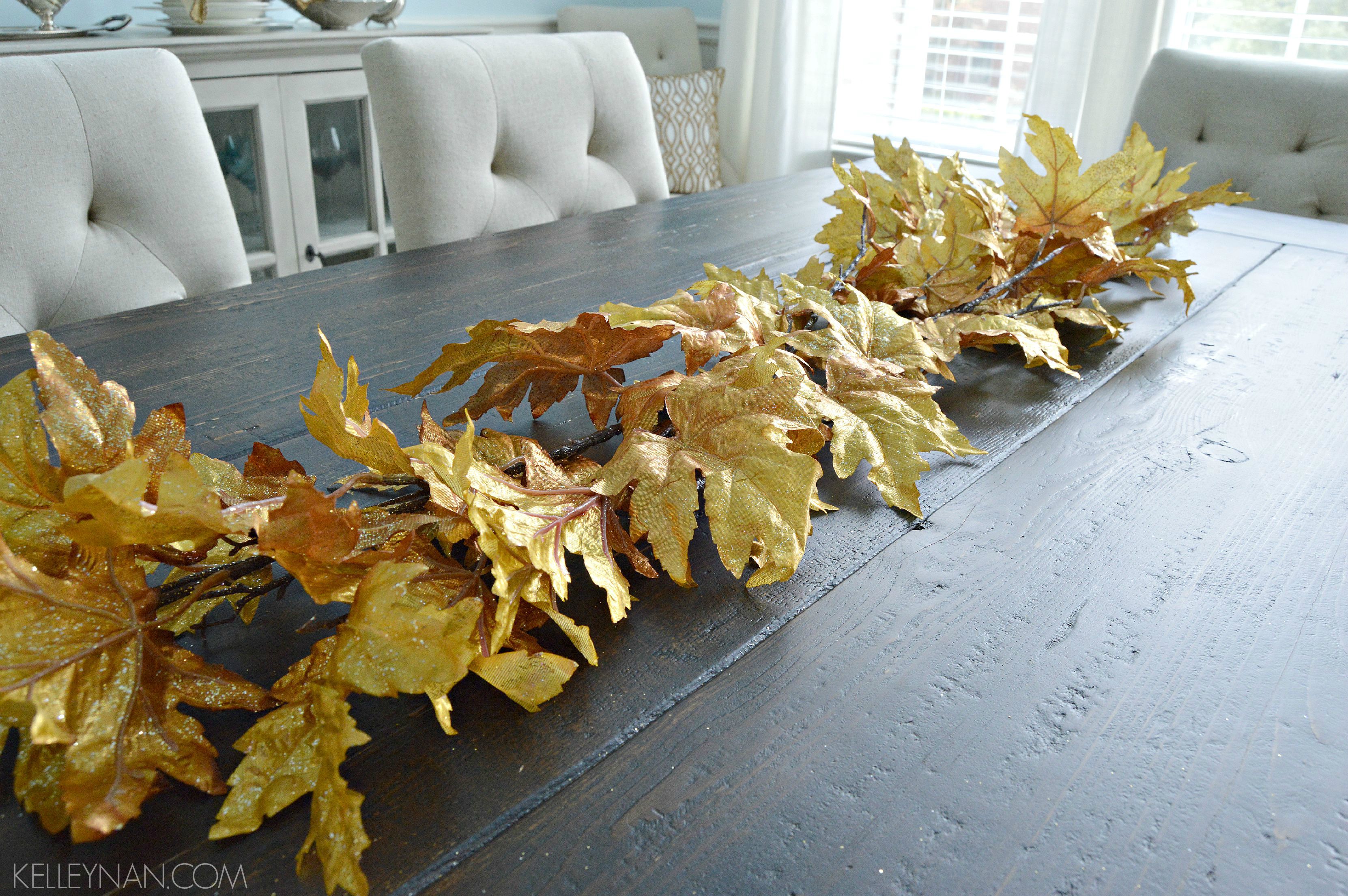 I found these placemats at our local HomeGoods for $4.99 each. Once again, I would have preferred all silver, but they only had four silver and two gold in stock. Being impatient, I bought the gold also to stick at the heads of the table.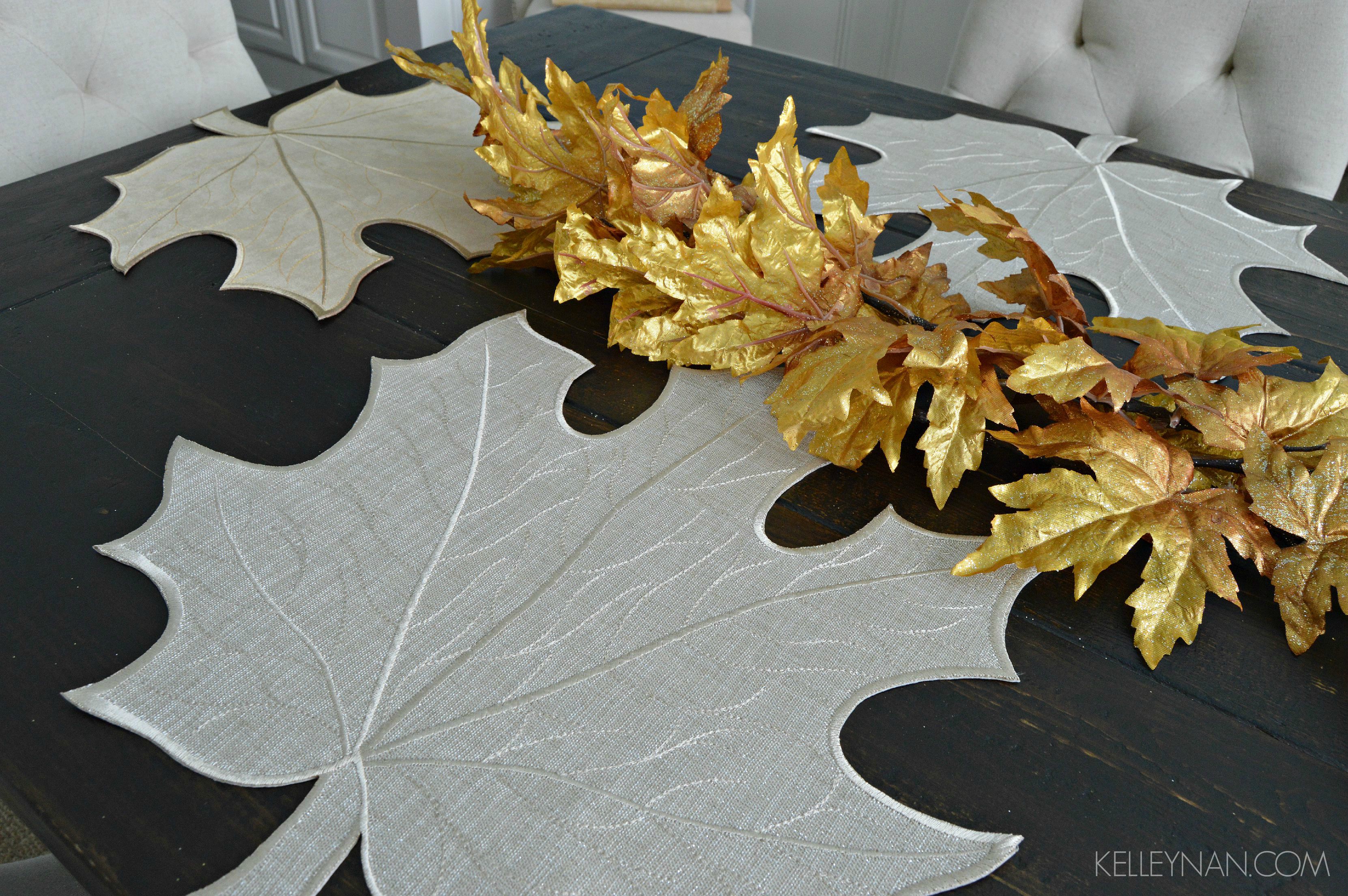 Instead of using chargers and buying decorative plates, I decided to use what we already had and take advantage of the opportunity to display some of our china. Instead of one matched pattern, I decided on two coordinating Waterford collections and mixed the two. Pictured below, the dinner plate and bread plate are from the Bassano collection and the salad plate is from the Padova collection.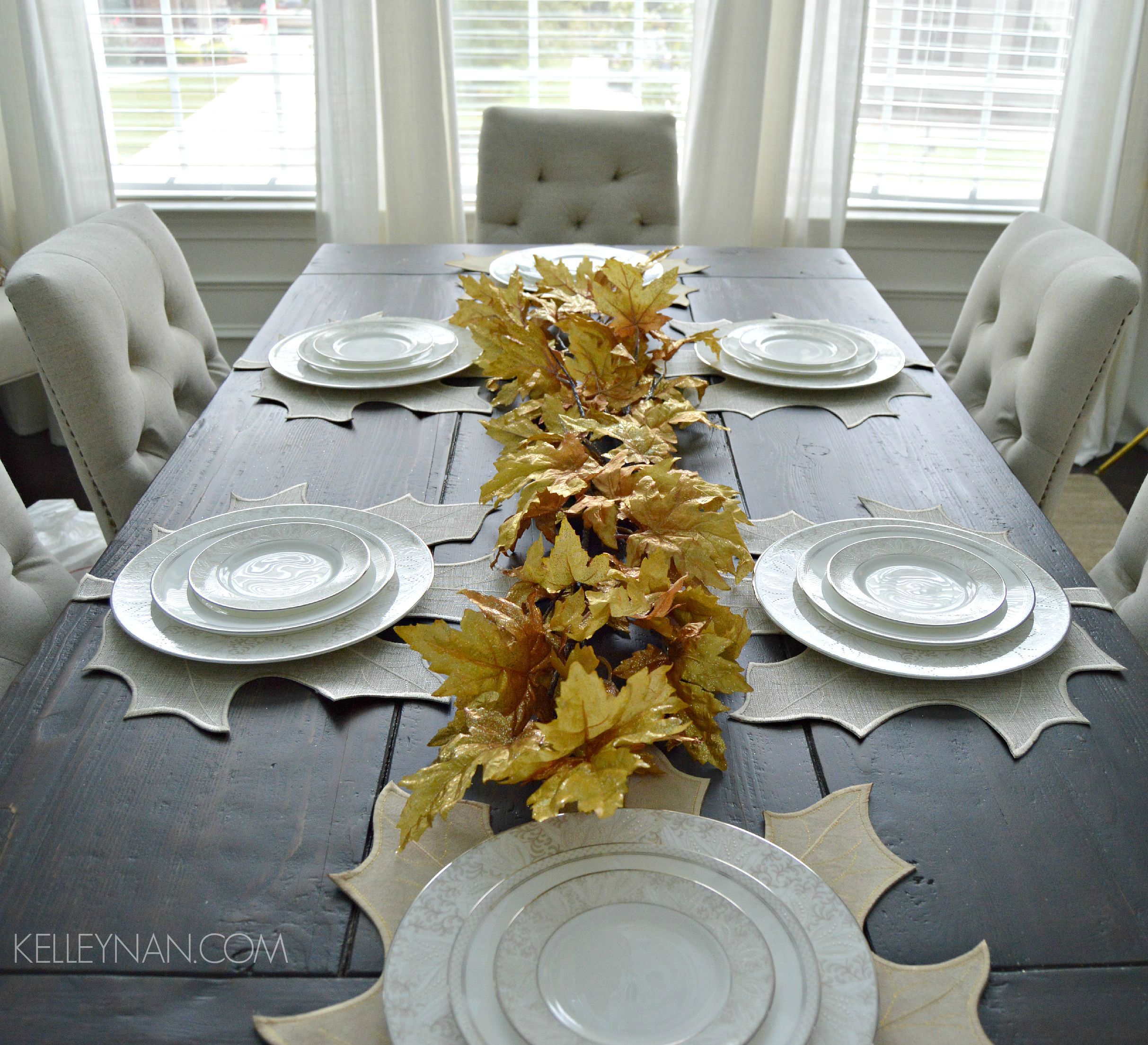 I found these little silver pumpkins at Michaels; with their sale price and the coupons I had on hand, I picked these up for about $1 each.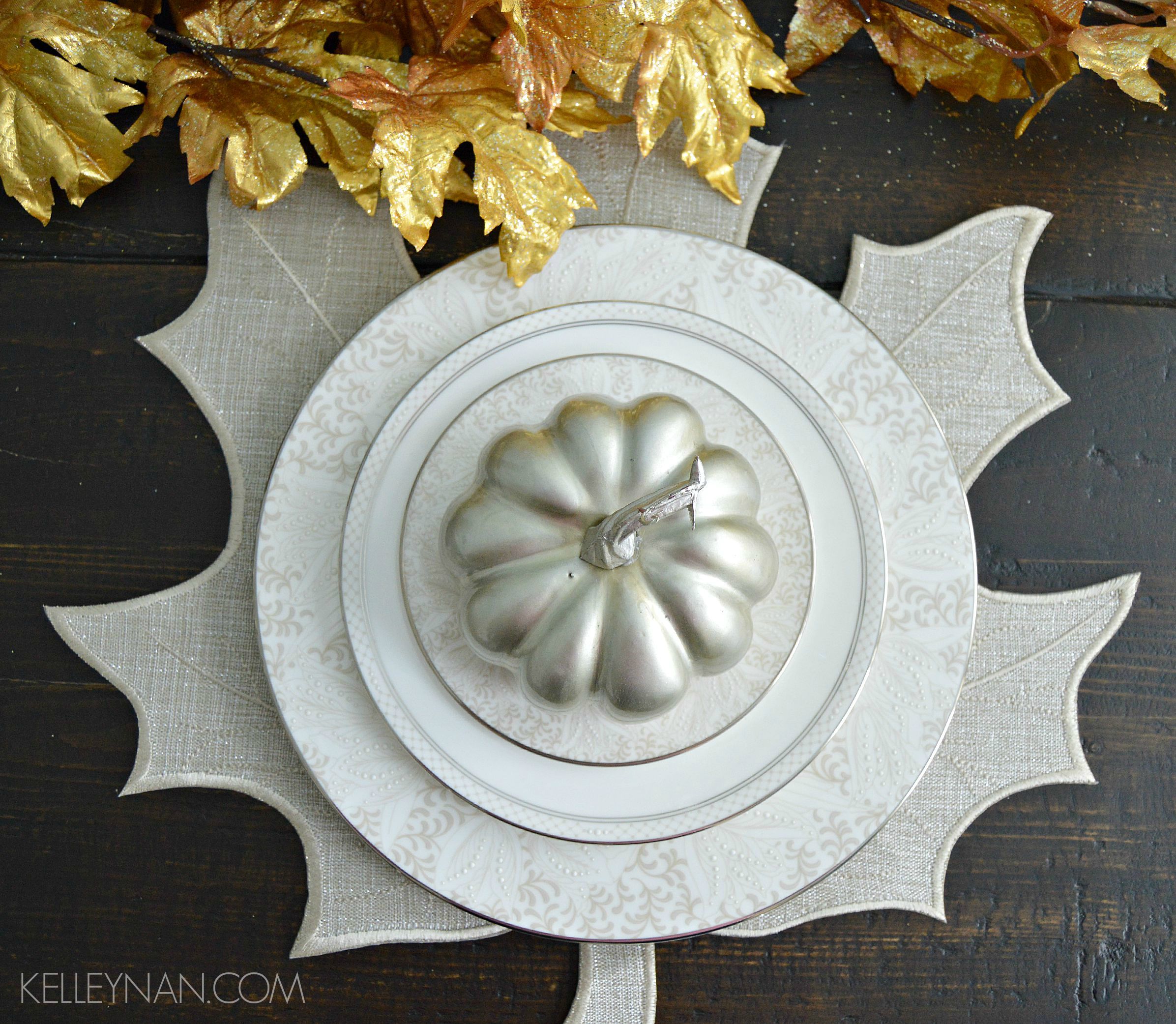 I absolutely love the crackle glasses at Pier 1 and already have a goblet set in blue for my regular table setting. I scored these champagne colored white wine glasses while they were 20% off. Tip: My mom taught me that when it comes to special wine glasses, get more than you need to account for breakage down the road. You never know when items could be discontinued. Even though the table is set for six, I purchased ten.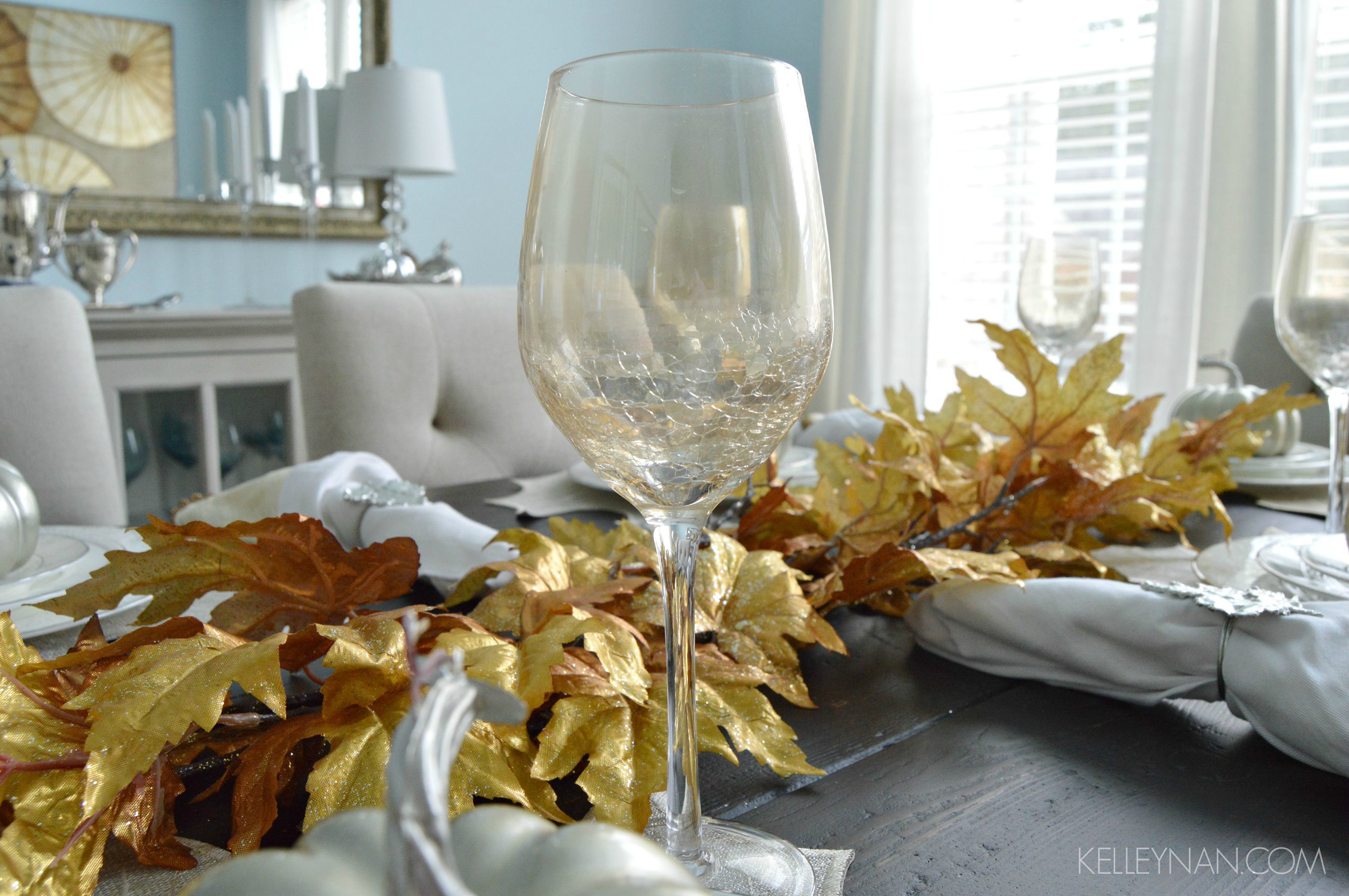 To get a visual "punch", layering can make a big statement and the depth adds more interest than stand-along items. I like to take full advantage of the opportunity to create some glam and drama so I layer decor, plates, and yes, even napkins. The white are standard that I purchased in a set of 12 from HomeGoods. The beaded trim napkins from Pier 1 are a staple for me. I have had four of them for several years and when we moved, bought a few more to round out the set. They are so versatile and I can usually layer them in, regardless of what else is "happening" on the table. The silver leaf napkin rings were also purchased from Pier 1.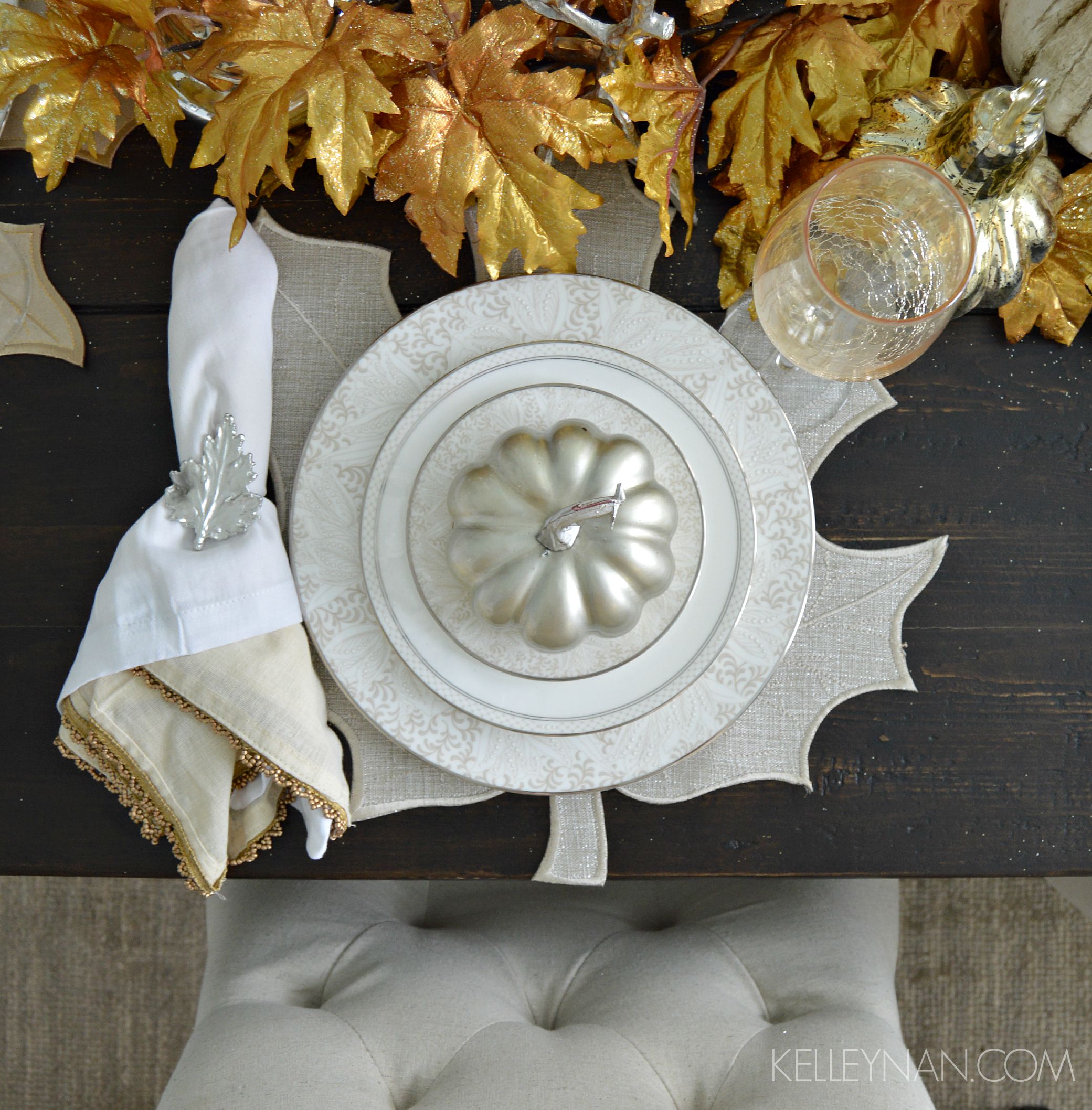 I purchased a pumpkin from HomeGoods to use as the centerpiece; unfortunately, it was the first casualty in kicking off the new season. I went back to HomeGoods about a week later and I was in luck; they had an identical piece to the one I had dropped and shattered. I knew it wasn't meant to be when I repurchased, got home, and that pumpkin met its demise, the same as its twin. Instead, I pulled a pumpkin I had placed elsewhere and accompanied it with two small friends. All pumpkins shown were purchased from HomeGoods.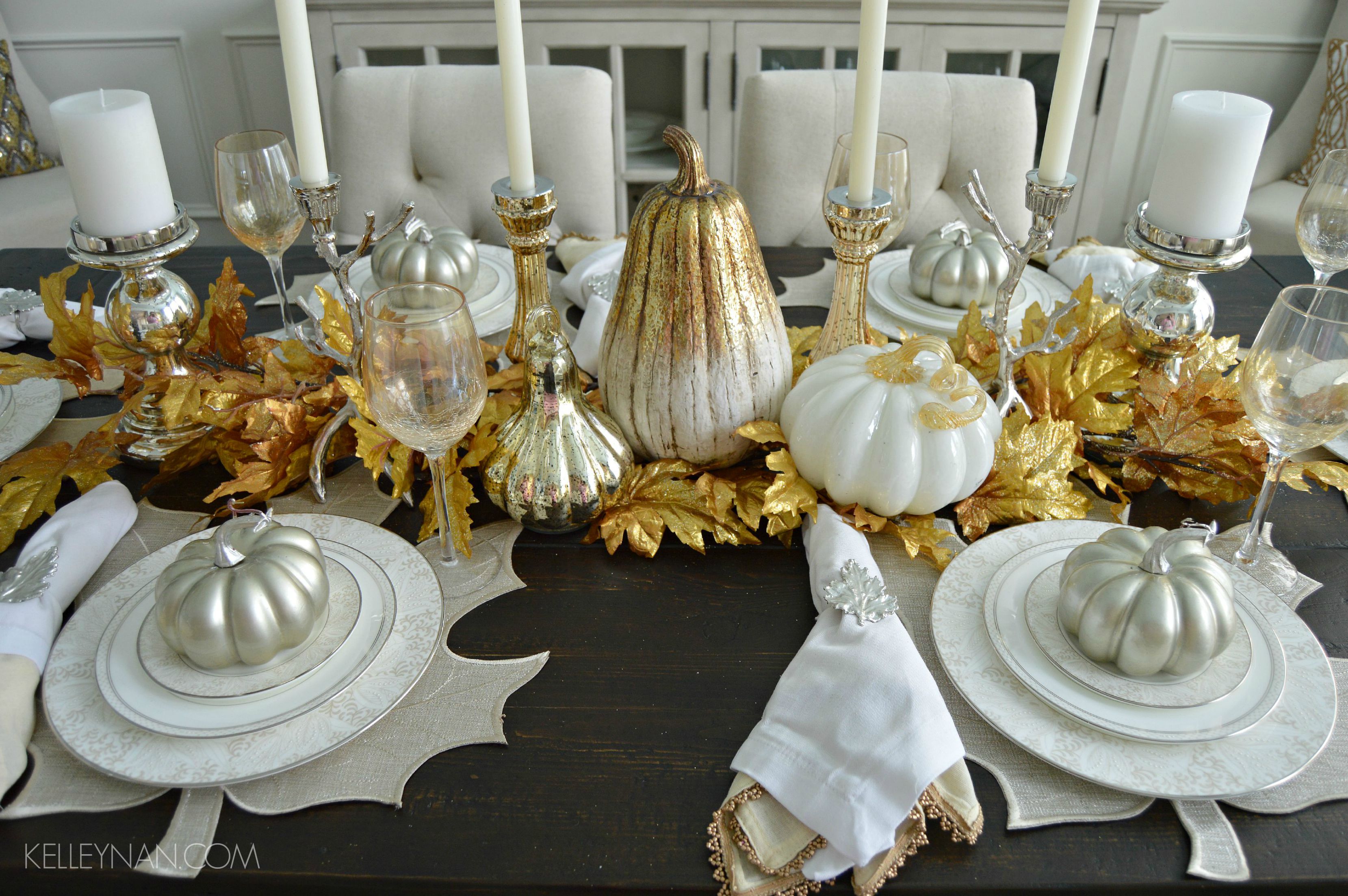 I found a pair of these silver branch tapered candle holders, yes, also from HomeGoods, and the other pair from Pier 1. The mercury glass pillar candleholders are also from Pier 1. I like the variety of sizes and heights, but I kept the bases to the same color family and the candlesticks all in white to maintain a cohesive look.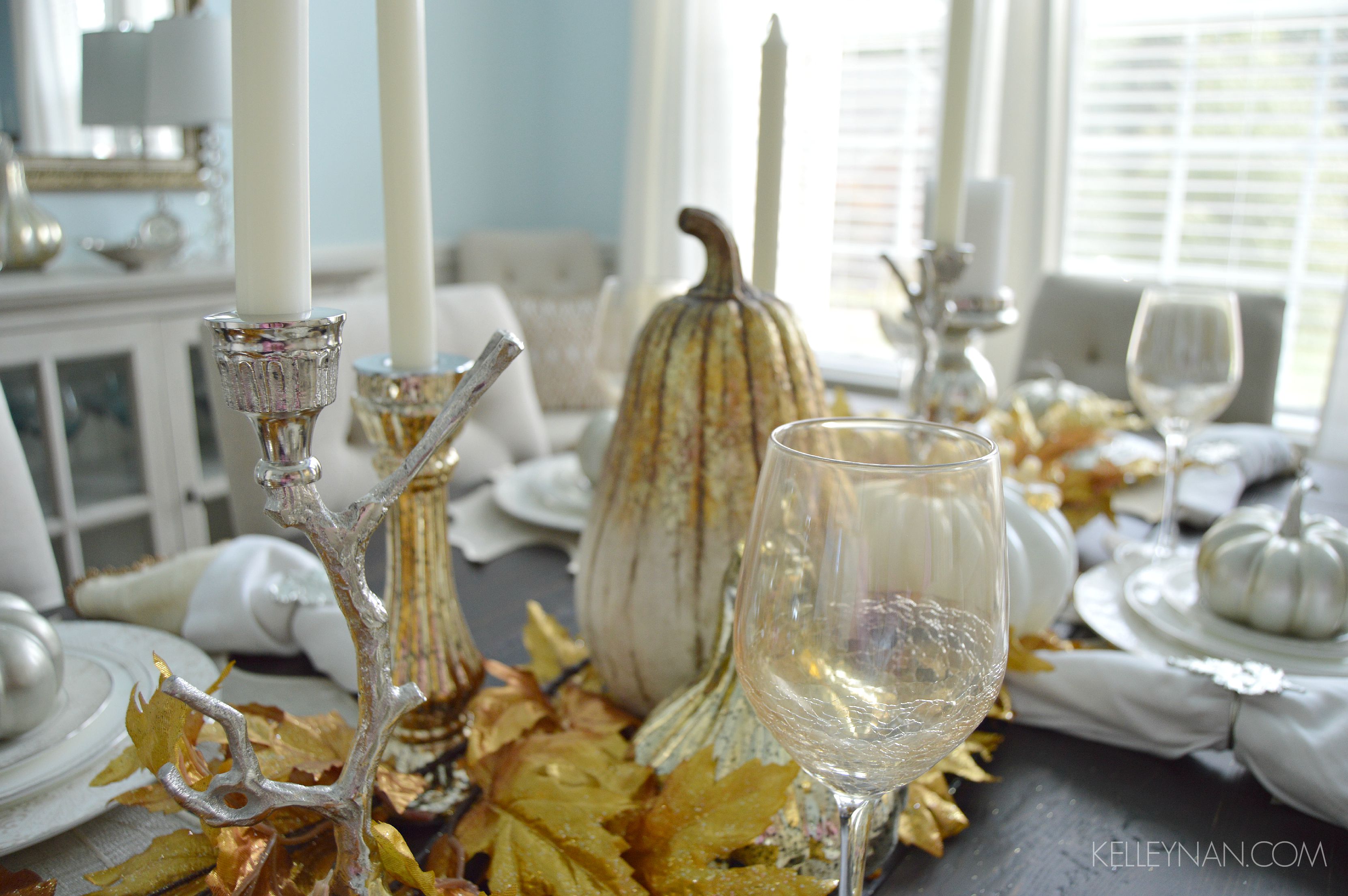 Once I had everything placed, I tucked and nestled the decorative accessories into the leaves until everything was even and secure. Believe it or not, I had more items for the table that obviously were booted and sent to the nearby buffet. Below are additional sources and shots of the completed table.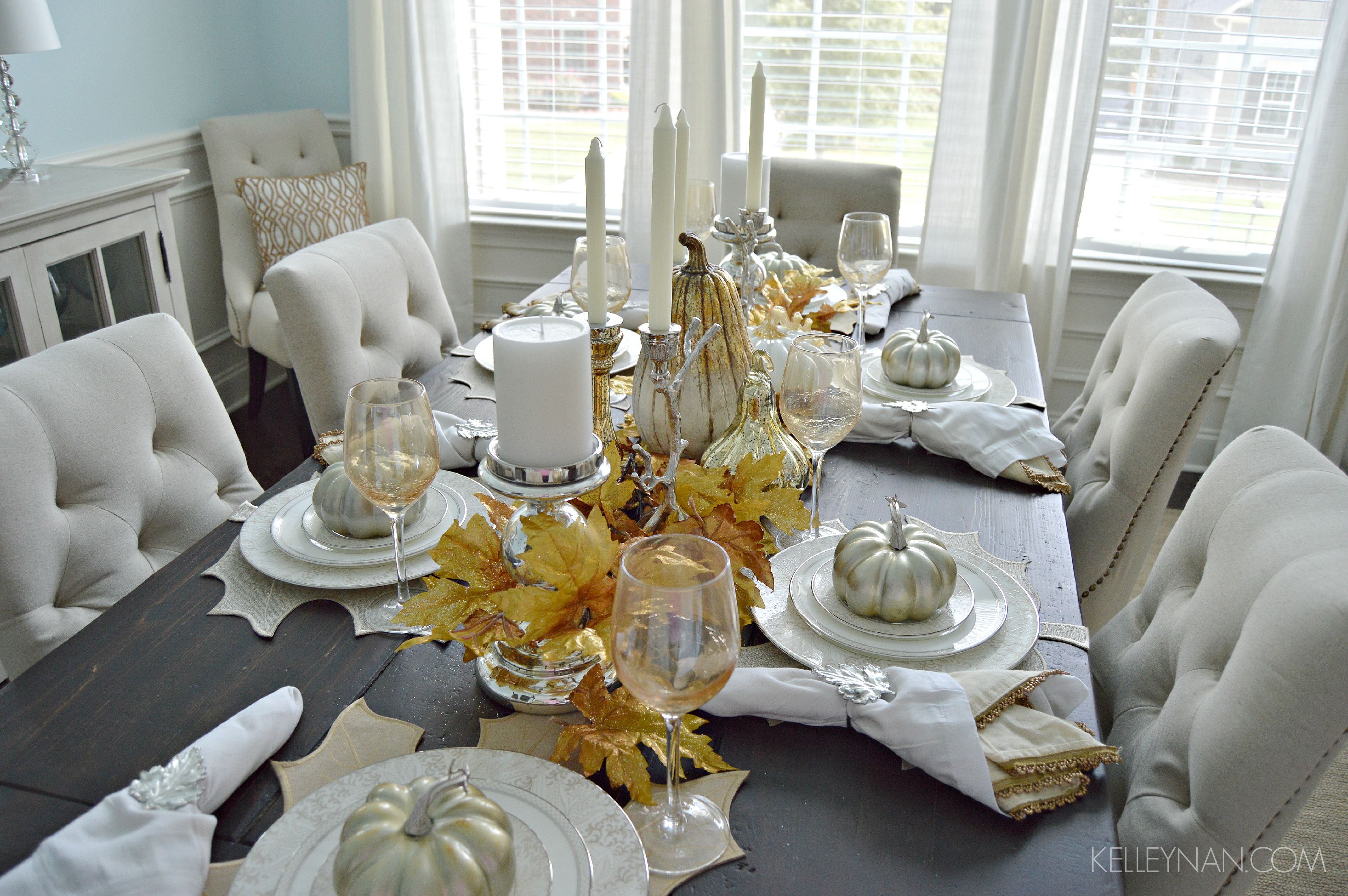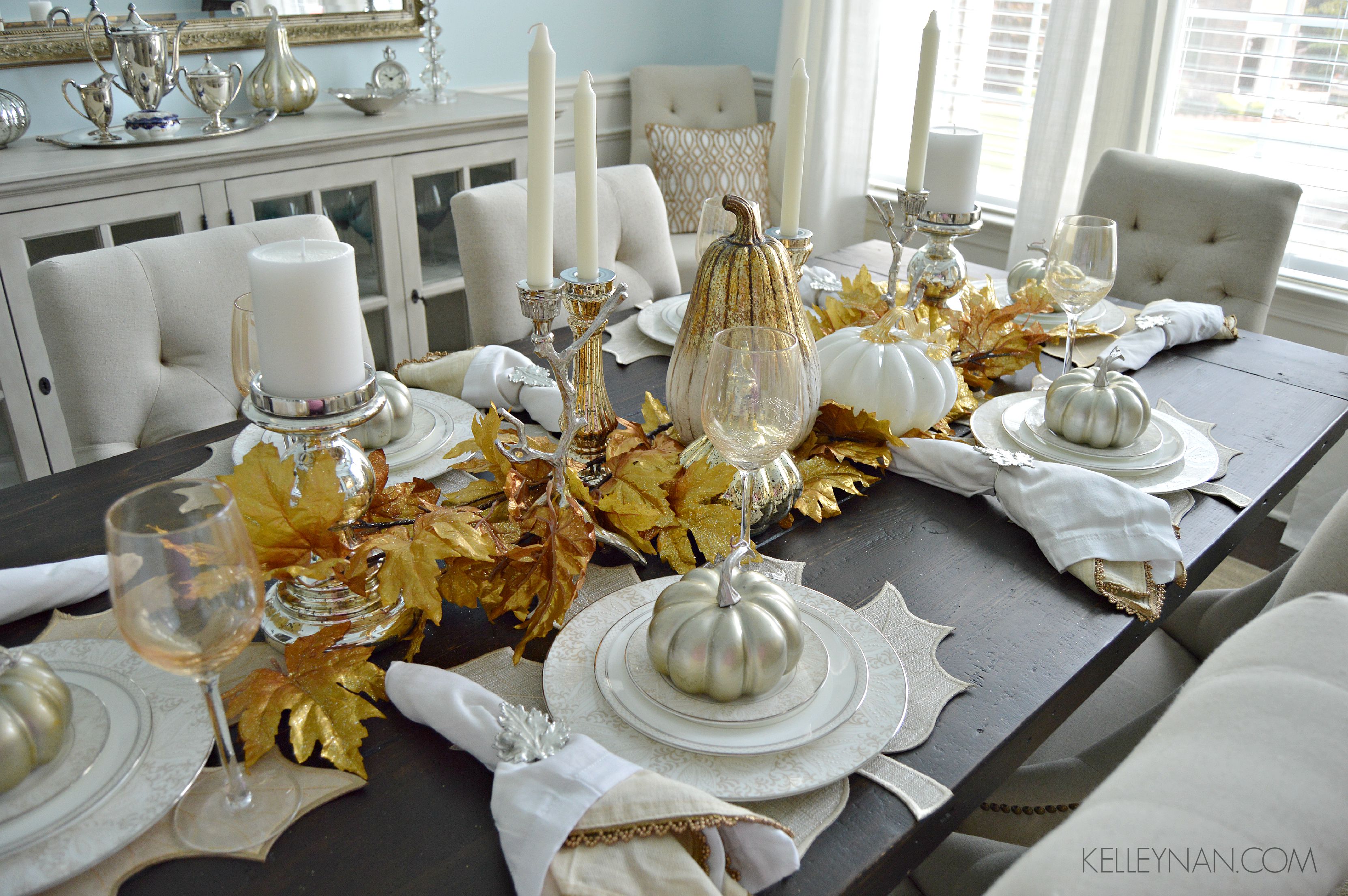 Additional Sources: