A couple months ago, I planned an evening to go on Instagram Live to demonstrate one of my top questions- "How do you edit your photos?" And, aside from the spotty connection, that was great. But, without the ability to save the video for longer than 24 hours, I have since had tons of questions rolling in, asking if I had a tutorial on my site. Well, today's the day I can finally say – "I do!" While the focus of my tutorial is on how to edit home interior photos in Lightroom, most of the simple steps I go through can be applied for any photos. As a matter of fact, they are the same steps I use whenever I edit food, outfits, etc.
*Posts on KelleyNan.com may contain affiliate links. Click HERE for full disclosure*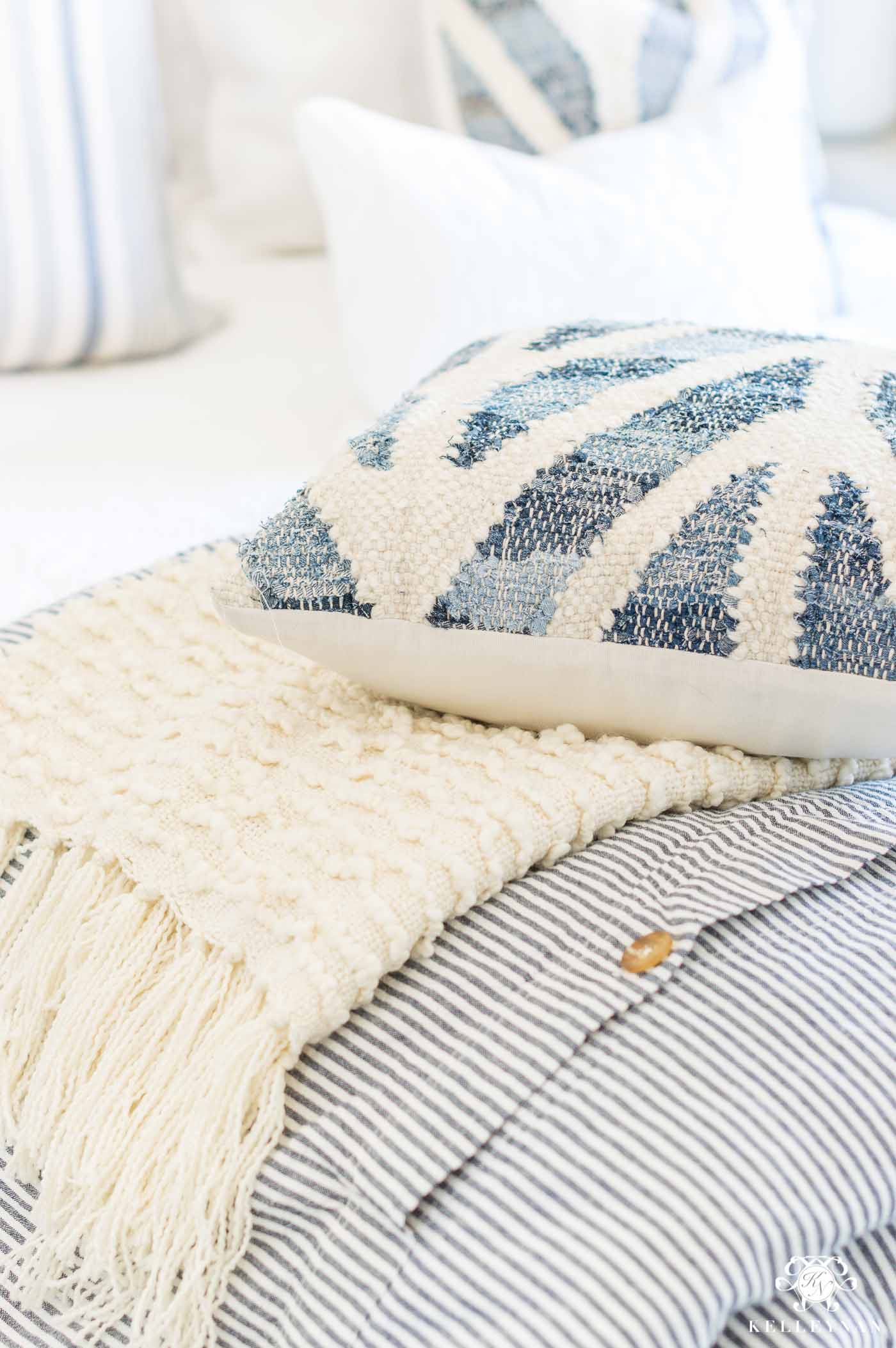 Pillow | Throw | Striped Duvet Cover | Quilt
A Caveat
It's important to note- I am not a professional photographer or photo editor – most everything I have learned is self-taught but the request was how I edit my photos to get the shots you see on KelleyNan.com and my social media. While I am not going to go into photography or setting up Lightroom, this is a pretty basic photo editing tutorial for those who consider themselves "beginners". If you don't have Lightroom, you can sign up HERE for $9.99/month (it also included Photoshop) but you may want to first watch a few videos on how to set up the program, import photos, etc.
How to Edit Photos in Lightroom
This is the photo I'm using in today's tutorial, straight out of the camera. It's dark and shadowy, but not terrible.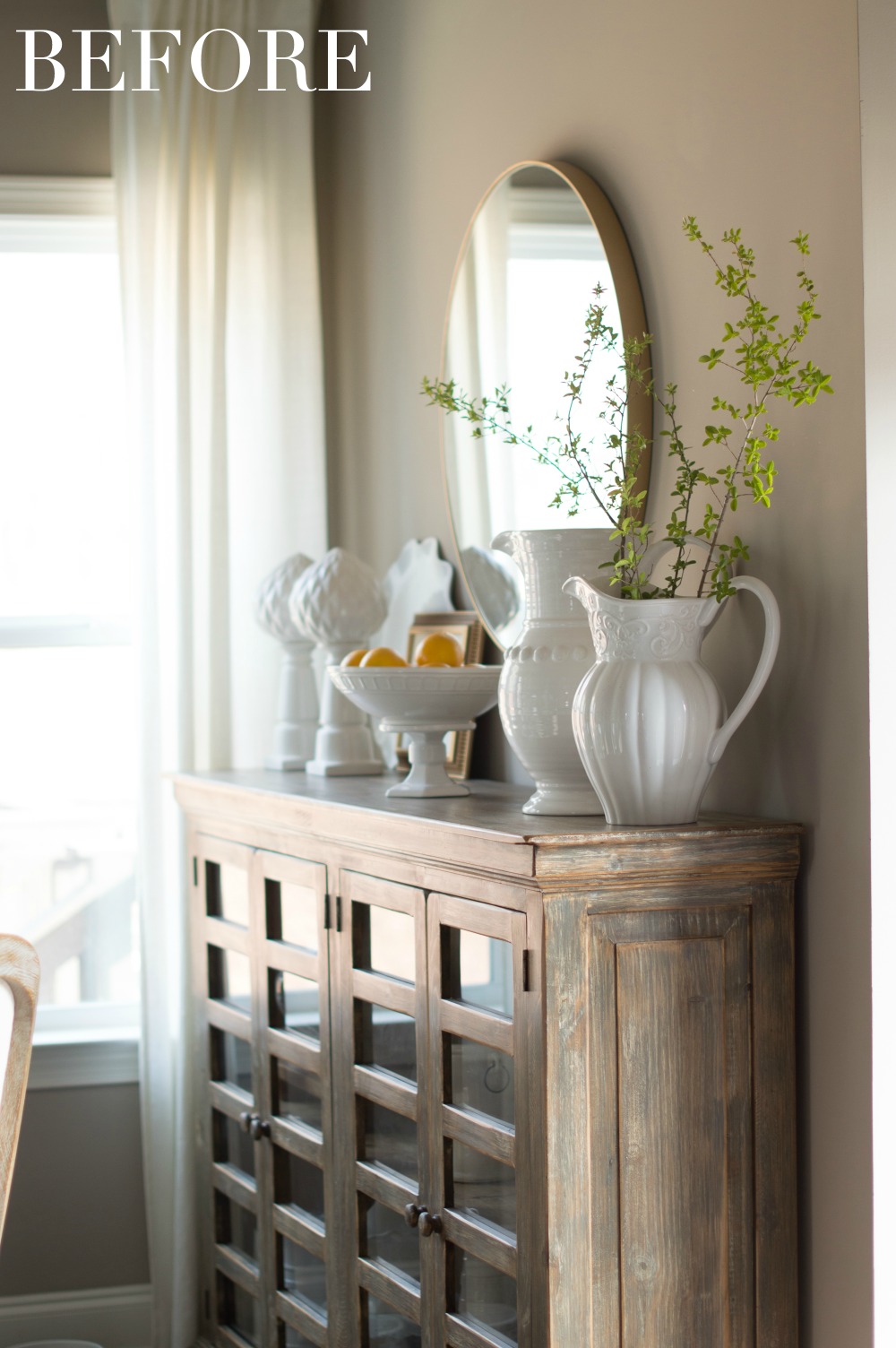 After a few simple adjustments in Lightroom, here is the finished product.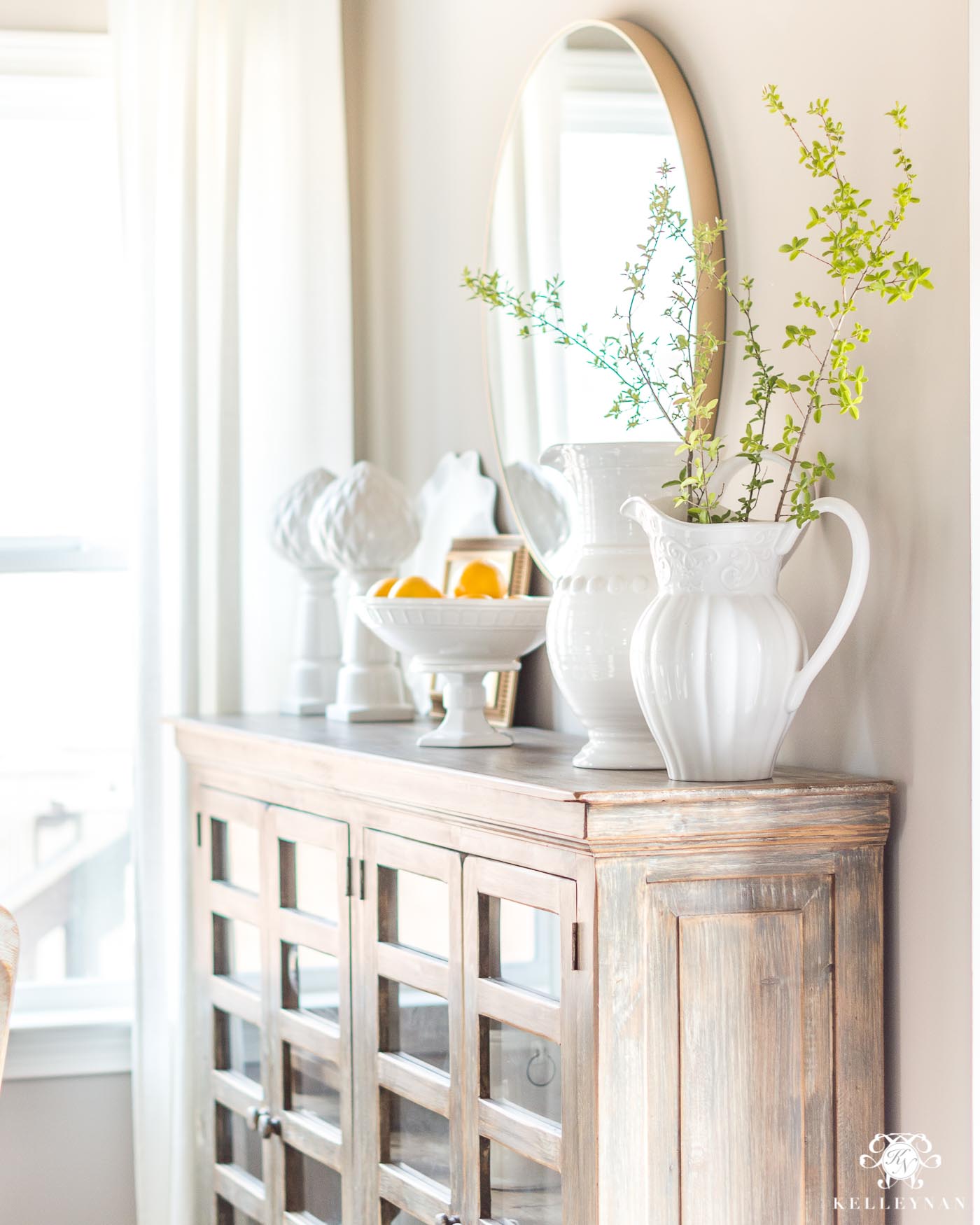 Curtains | Buffet (HomeGoods) SIMILAR | Scalloped Platter | Footed Bowl (Similar) | Mirror (Similar) | Chairs 
To see the full tutorial, step by step, watch the video below.
Camera & Lenses I Use
Q&A
After I shared a similar tutorial on Instagram Live, I had a few questions – in case you have the same, I will go ahead and address some of those.
Do you go through all those steps on every photo?Yes. Well, kind of. If I have photos in similar lighting, you can actually select the photo you just edited in the slider at the bottom of the program, then highlight other photos you want to apply the same adjustments to, and tap "sync". You can then go into each photo and tweak them as needed.
How do you add your watermark?When you go to export the photo, you have the ability to set up a watermark(s). Now, whenever I export photos, it applies a watermark to them automatically.
Do you have suggestions on iPhone photo editing apps? I do not. I am terrible when it comes to iPhone photography and editing. There are a lot of people out there who are total pros though and I've heard several mention Snapseed, VSCO, and Facetune.
Do you use presets? I don't. And, I've never taken the time to set up my own, either.
Do you ever use any of the other sections? Yes. On an individual basis, I will sometimes utilize some of the other tools like the individual color sliders. The best way to learn about other tools is to get in there, play with the slides, and become familiar with what they do.
Lightroom has so many capabilities and there are so many functions I'm unfamiliar with. I learn more and tweak my photo editing style all. the. time. Hopefully these steps are helpful if you're just getting started. Have other tutorial requests? Let me know in the comment section below.
If this was helpful, you can check out some of my other photography posts here…