I hope you all were able to take some time to enjoy Thanksgiving, enjoy some delicious food, and unwind with your families, friends and loved ones. Today, I'm back with a Cyber Monday & Cyber Week sales update. Even though I had already claimed "I'm done", there were a few specials I couldn't miss out on 😉 Whether you're shopping for gifts or for yourself, check out some of the best current sales and favorites below!
*Posts on KelleyNan.com may contain affiliate links. Click HERE for full disclosure.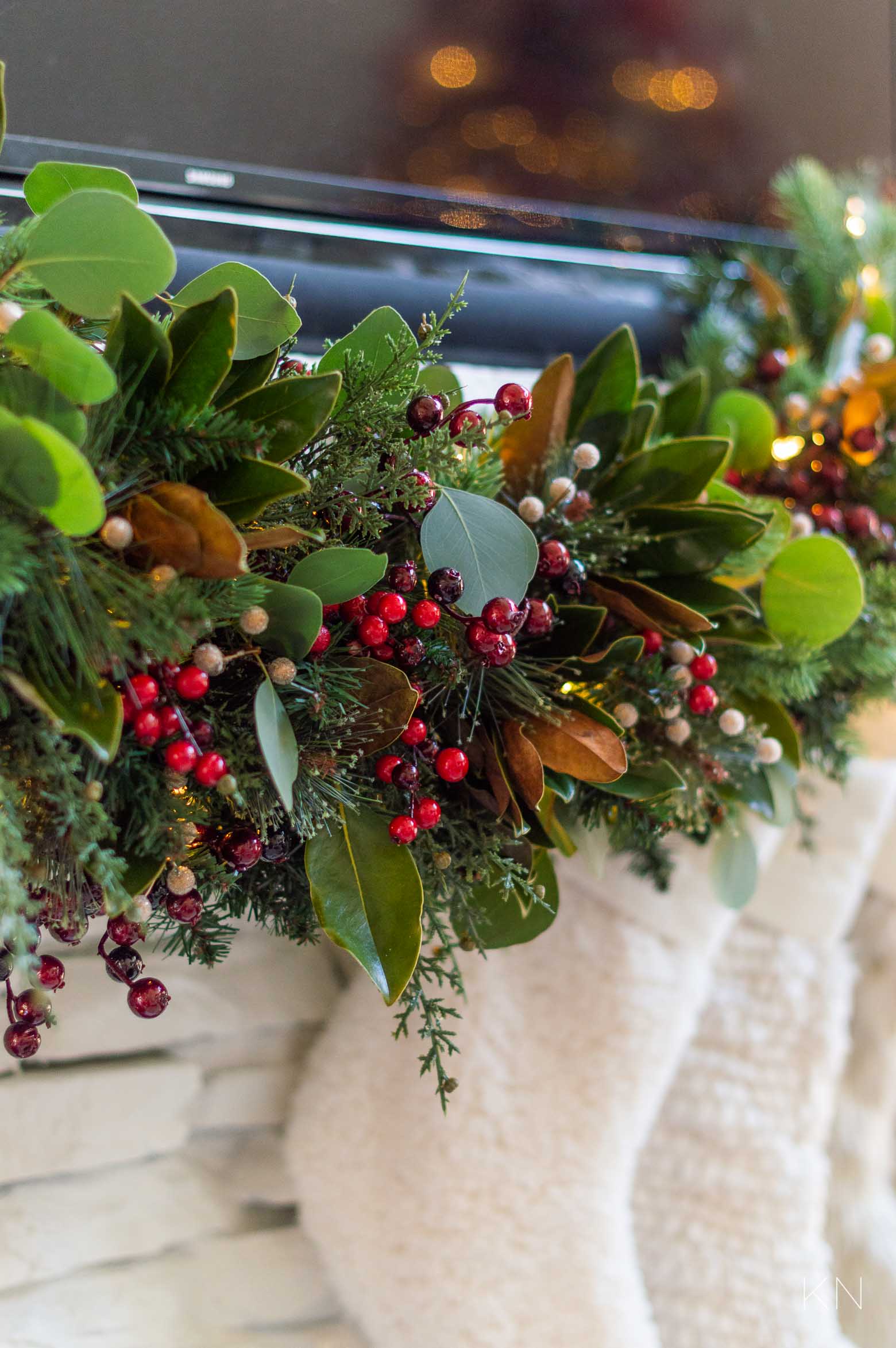 CURRENT NOTEWORTHY SALES — CYBER WEEK(S)
Check out my favorite notable promotions below as you start browsing/shopping this weekend! Anything with personalization for Christmas needs to be ordered stat. Some lead times are longer than usual and that, combined with extended logistics, as you already know, receipt of a lot of orders are definitely delayed.
Amazon is running deals constantly so it's a good idea to keep an eye out if there's something in particular you're looking for.
35% off, plus free shipping HERE, this is the time I try to get some of my favorite pieces for Eliza — their sale section is up to 70% off! THIS sweater dress is DARLING and some of the best deals are insane — like THIS sweet swing top I ordered for $7. THIS cute dress is marked down from almost $60 to $14.97. I had a lot of source requests when I shared Eliza in THIS barn jacket this weekend and it's now on even better sale HERE.
scroll & tap to check out a few faves…


---
30% off sitewide, extra 50% off sale items, & free shipping on $50+ (HERE) (discount auto-applied at checkout), Anthropologie has some of my favorite gifts — from little things for kids and hostess gifts to entertaining. One of my favorite things from the past year was my mom's dark blue inlay console sideboard she used in her office (HERE) — it comes in gray and white, too and is a stunningly unique piece in person! Eliza's woven changing basket (that she still sits in on her dresser while I do her hair in the morning) qualifies for the 30% off, and it is rarely included in the sale! Her big rope pendant light — that has been a reader fave — is also included! As is her tiered rattan pendant for the playroom (only available in black now). It's the best time of year to stock up on Capri Blue candles and THIS ONE sounds like it smells perfect for the season and is gorgeous, THIS ONE in the spiced cider scent is one of my absolute faves for the season (my mom already surprised me with one a few weeks ago), and THIS ONE in the classic fave volcano scent is stunning in a new jar! WOW! (So I just carted it, haha)
The cape I shared with the leather neck clasp (I paid full price earlier in the season) was already on sale, and is now $55 with the 30% off, marked down from $120 HERE! THIS fringed poncho (I just ordered it!) is adorable. I love love love their clothes but they're on the pricier side (for me) when I don't score them on sale. My mom recently snagged THIS textured planter pot/vase and I liked it so much, I just grabbed the medium and x-small size (HERE).
scroll & tap to check out a few faves…


---
One of my favorite sales, at 25% off (HERE), these are their deepest discounts of the year. My rattan counter stools in the kitchen, Eliza's cane sided crib, macrame crib skirt, and gingham crib sheets all apply. It's also a great time to pull the trigger on THIS infamous lidded basket that comes in three sizes. Use code ITSHERE for 25% off, site-wide.
scroll & tap to check out a few faves…

---
My favorite sales across the site, like 30% off all throw blankets (HERE), and 25% off all stockings (HERE), there are several great deals to be had — from holiday and gifts to your own home 😉 My favorite deals may be on the throw pillows — my big 24″ Belgian linen throw pillows (I've invested over the years and have a lot of colors) are on sale, along with my woven pillows HERE, and my teddy pillows HERE. These are the pillows you probably see used the most often and in different rooms. Also, my Belgian linen quilt is on sale in several colors, including some of the gray tones I have HERE. My favorite 700TC sheets are $100 off in a pretty pale blue color HERE. My mom's 4-d starburst tree topper you all went crazy for is marked down a ton HERE (I love that each burst is on a spring and flexible!) and  THESE pom pom sherpa throw blankets come in several colors and are discounted to $29 and my favorite BIG thick teddy throws are $60 off HERE. THIS pretty mirror is 60% off and comes in both chrome and brass. Ornaments are 20% off HERE.
scroll & tap to check out a few faves…

---
 Now 40% off site-wide, plus 25% off fine jewelry, this deal is a one-time-a-year special! Shop the site HERE. I love love this dainty diamond cross necklace HERE. and THIS bracelet and THIS bracelet are my most work and most versatile.
scroll & tap to check out a few faves…


---
20% off site-wide (HERE), including rare designer items that typically aren't applicable during sales, use code GRATEFUL at checkout. My concrete-esque dining room lamps, two-tier iron chandelier in the living room, my iron shaded chandelier in the conversation room, and bedroom chandelier that I just shared in my Christmas Home Tour are all eligible for the discount!
scroll & tap to check out a few faves…

---
Right now, Madewell is offering 30% off purchase; 40% off sale with code CLICKCLICK. I did some serious damage this week and even purchased a few faves in new colors. My fave (and yours this week) is my zip-top transport tote — I have the brown and just ordered the black HERE. I use it as my daily bag and pair it with THIS webbing strap — also 30% off and incredibly comfy when wearing it on your shoulder or crossbody style. There are tons of faves in this sale (definitely check out the bags — from handbags to big bags — HERE)!
scroll & tap to check out a few faves…

---
I've ordered some of my favorite leather gifts and nicest personal items and paid full price, but today, they're offering 10% off site-wide, 15% off $100+, and 20% off $250+ with code CELEBRATE. Free shipping on orders of $100+; $5 flat rate shipping for orders under $100 HERE. Their leather is so so soft and my laptop sleeve with gold monogram is one of my favorite personal luxuries I bought for myself HERE. I purchased THIS leather wallet for both my dad and Dave this year and love that it's a bifold with a third flap. I did have them monogrammed but did a blind emboss in the xs font. I ADORE THIS leather camera bag crossbody that comes in a bunch of colors HERE. As a bonus, you'll have to check on their current shipping but they have always produced and shipped incredibly quickly for me!
scroll & tap to check out a few faves…

---
Items on sale up to 70% off, extra 30% off clearance with code MERRY, plus, free shipping HERE! This is one of my main gift go-tos. My personalized, oversized tassel keychain and my huge weekender bag that I just recently got are part of the Black Friday sale! I also scored THIS travel makeup bag and THIS fave small jewelry travel case as gifts!
scroll & tap to check out a few faves…

---
20% off, plus free shipping for Black Friday on orders $75+ HERE, this is the best time to grab some of the best faux florals and stems out there — like my magnolia stems I've shared all season HERE. I have some arrangements with 3, I have other huge arrangements with 10. After my initial order of 10 stems this summer, I went back and ordered 10 more a month or so ago — they are one of my fave seasonal investments ever! I also really like THESE faux olive stems — good for any season HERE.
Lastly, while we aren't exactly in cherry season right now, my white cherry stems sell out early each spring but they're in stock right now HERE, and eligible for the 20% off!
---
25% off site-wide with code THANKFUL HERE, this sale is especially good if you're looking for furnishings and big ticket items. As a side note, they're excluded from the promotion, but how amazing are THESE pendants?! Also, my mom's stunning, more modern style black Windsor stools are included in the 25% off HERE.
scroll & tap to check out a few faves…

---
Solo Stove was my "gift of the year" for both Dave and my dad. These (almost) smokeless, portable firepits were a huge hit in our neighborhood over Halloween and once I saw them in action, I was sold! Their bundles are currently 45% off (HERE)! I got Dave the medium-sized bonfire bundle (HERE) — that comes with the stand, cover, etc.), and my dad the smaller Ranger bundle (HERE). You can check out all the bundle options HERE.
scroll & tap to check out a few faves…

---
Up to 60% off, plus free shipping with code COZY, PB Kids has some great deals right now for Christmas. Their plush animal rockers (like Eliza's bear rocker) are 20% off HERE (THIS one is actually over 40% off!),  their toys are 20% off HERE, most of their sleeping bags are 20% off HERE, their nursery rockers are 20% off HERE, plus a lot of other deals across the site.
For today only, they've added 20% of to all Anywhere Chairs (HERE) — Eliza got her sherpa chair two Christmases ago, we keep it in the living room, and she uses it daily. Loves the thing. They're also offering 20% off lots of playroom furniture HERE — THIS is Eliza's table — 40% off dolls and accessories HERE, killer deals on stockings HERE (the quilted ones HERE (come in 32 patterns and can be personalized) are 50% off today!), and more. Shop the entire sale HERE.
scroll & tap to check out a few faves…

---
With over 500 deals across their site, theirs awesome home scores and Christmas decor scores — most ship free! I love THIS little pair of simple lit trees (HERE), THIS microlight garland, THIS wooden tasseled garland is 6′ and an amazing deal, and THIS woven 6′ star garland is just over $14 and is adorable!
My mom just got THIS glass-front cabinet (similar to my black one in the conversation room) — it's $1,100 off and comes in four colors!
scroll & tap to check out a few faves…


---
30% off sitewide (with a few exclusions), and 40% off several categories, my favorite leggings of all time — high waist, perfect pockets, hundreds of 5* reviews — are included in the sale HERE. My FAVORITE high waisted undies are 10 for $35 right now HERE, and the hoodie I have in every color (size down for a still roomy fit) is 40% off HERE.
scroll & tap to check out a few faves…

---
Up to 50% off over a thousand of items, plus free shipping, there are so many good deals right now. As a bonus, Nordstrom makes it easy to shop sale items because as other retailers and brands launch their sales, they price matches the item, making it easier to shop in one place. My Tory Burch small quilted leather crossbody camera bag is over $100 off right now HERE, and when they went on sale, I finally grabbed THESE faux leather Spanx leggings. MAC lipsticks are 20% off HERE, and my fave Ugg slippers are 35% off in a few colors HERE (I have three pairs!) My slouchy Free People tunic sweater is 25% off in some colors (including black) HERE, and that favorite soft tassel throw blanket I share throughout the year is under $30 right now (I think I'm up to 10?!) A big fan of Ecco shoes for work, I just ordered Dave THESE leather loafer slip-ons for 42% off!
scroll & tap to check out a few faves…

---
There are some really good Wayfair markdowns for Cyber week. As just a tiny taste, my entry chest is back in stock and marked down substantially HERE. My entry mirror is also under $87 right now, and the large white stoneware vase in the breakfast nook (I have a few shapes and sizes of that beauty) is a great price right now HERE. There's also a new look-alike to Eliza's nursery dresser that stays sold out (HERE) — this one is over $1,000 less than hers, plus, all these items ship free!!!
THIS small vanity is adorable, comes in several colors, and at $329 (plus free shipping), is a total steal!
scroll & tap to check out a few faves…

---
At 30% off the entire site, free shipping on orders $40+ ($25+ for members), there are so many good deals right now from fashion to home HERE (and I've dabbled in them all). I have THESE affordable, pretty gold frames all throughout my black glass front cabinet in the conversation room (now $9 HERE); I ordered THIS beautiful footed glass vase (I've been on the hunt for an affordable one for a long time!); and THIS stoneware pot was just over $12. Also, my favorite three-pack of jeggings for Eliza (both last year and this year) are now $20 HERE and I ordered THIS black oversized shacket to try for myself for under $25.
---
I have raved and raved about the Lovevery play boxes and right now, you can get $30 off a new playkit subscription with code PLAYKITS30! You can cancel or pause these at any time and instead of monthly deliveries, each box is created and curated for phases and development stages and are made for 0-12 months, all the way up to 4 years. You can jump it at any time and the first box you'll receive is catered to your child's development stage. Eliza still plays with all the toys and activities — all montessori based — even the things from her earliest box. This is such a way to gift quality toys occasionally, throughout the year that will last and last, as opposed to picking up something trendy every time you run an errand. I can't rave enough about how incredible these sweet, unique boxes are and how much our family has loved them. Keep in mind, while the boxes aren't "cheap", they are designed with a few months in mind — not just a single month. Cancel at any time and you can even purchase some play items directly. Browse all the boxes and development stages HERE. If you've been waiting, now is the best time to grab a subscription at $30 off with code PLAYKITS30 HERE.
---
15% off $100-$199; 20% off $200-$399; 25% off $400+. On items labeled "CYBER", take 25% off. 15% off almost all beauty purchases $100+.  Shop it all HERE.
---
TONS of cyber deals and cute holiday decor across the site! Browse by category HERE.
$60 off Apple AirPods Pro HERE.
---
Deals for Days is going on right now! Browse by category HERE.
---
As a reminder, lots of gifts from this year's gift guides are on sale right now, too. You can access them each at the top of the screen under the "GIFT IDEAS" tab, and also below:
Have a wonderful post-Thanksgiving weekend. As always, thank you for your support as purchases made through the links I provide support KelleyNan.com, with no extra charge to you. We'll be slowing down in the coming weeks to enjoy the remainder of the year with fam and can't wait to hit it hard in early 2022 with new projects, reveals, and ideas!
xoxo- Kelley Nan