In early 2021, I flooded my bathroom. After rushing home from my daughter's swim lessons, tossing her swimsuit in the sink to soak, and then rushing back out the door to run errands, I returned home to an upsetting nightmare. If any of you have experienced something similar, you know the terror and initial feelings upon first discovering, and not knowing what to do to just make it stop. That brain lapse led to damage in the primary bathroom and closet, office bathroom, garage and somehow, water even made its way down to the basement, a couple floors below. It was bad but could have been worse and I honestly have no idea how we dodged ruin in the laundry room, dining room, or kitchen. Once I settled down, I moved from "we'll just do what we can with insurance money and spend no more than the deductible" to "if there was ever a time to do what I want to the bathroom, the time is now" pretty quickly.  Bathrooms can be done on a budget, but they can also get real spend-y, real quick (like kitchens). It wasn't a project I was planning on or saving for, but ultimately, since demolition would already be occurring, with hard materials having to be replaced, I decided to take the opportunity to have a little fun with design, create a space I love (without getting too crazy), and take on a primary bathroom remodel that would give us something good out of the accident aside from emptier pockets and inconvenient messes. We'll get into the details and my fave primary bathroom remodel ideas that came as a result of the space, but first, lets just dive right into some of the before and after shots! After 16 months (good grief, haha), here's our primary bathroom remodel… finally.
*Posts on KelleyNan.com may contain affiliate links. Click HERE for full disclosure.
I am so ecstatic with how our bathroom turned out. Zero regrets. Well, maybe a few small individual regrets, but definitely no regrets in choosing to use this as an opportunity to design a space we love. I've used our bathtub more in the past couple of months (even before the bathroom was finished) than I did in the years of having the old corner tub. I feel like I'm getting ready in a fancy hotel bathroom when I shower and it's just an awesome start and end to my day.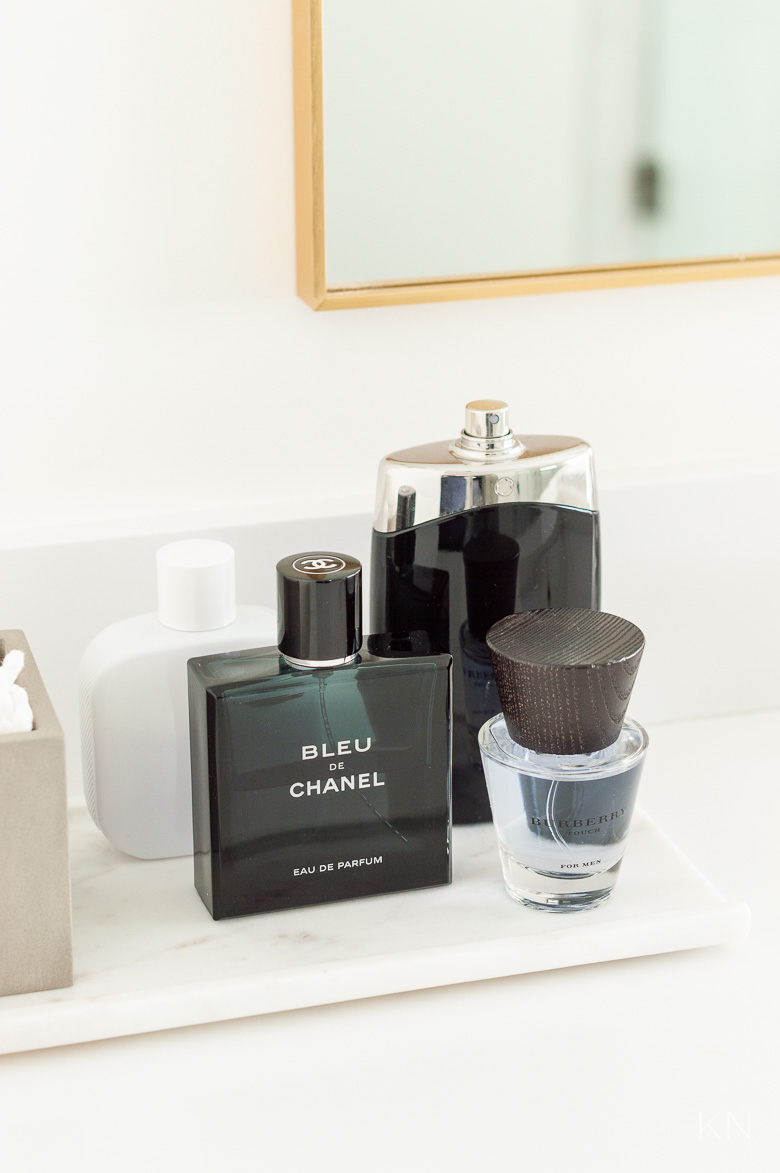 Sources: Marble Tray (small)