I love sharing and my entire job and all of KN is built around sharing. But, I'm always investigating and trying to gauge the reaction from all of you, my readers, and how to best serve you — from broad content topics to specific items you're most interested in. The things you love — I try to do more of; the things that aren't are deprioritized. So, this weekend, I've pulled together the 16 most popular reader favorites for the first part of 2019, for all of you to see! Some items became a huge hit after only sharing once or twice, and others have been longtime reader favs for years. And, with all the Memorial Day sales in full swing, a lot of them are discounted right now. The next big sale weekend won't happen until Labor Day so if there's something you've had on your list, now may be the time to take a look and see if you can snag it for a deal.
*Posts on KelleyNan.com may contain affiliate links. CLick HERE for full disclosure*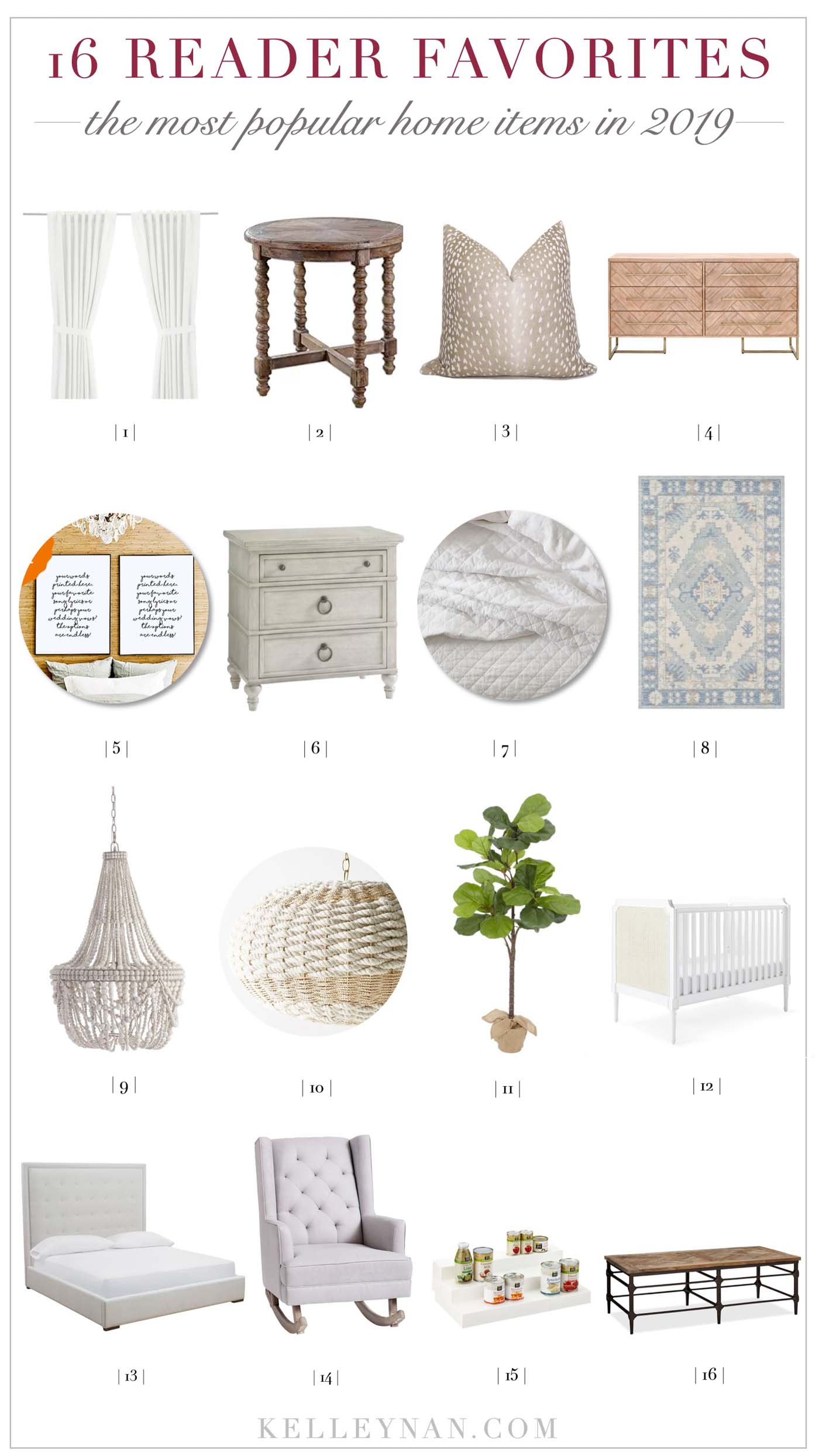 1. Ritva Curtains // 2. Wooden End Table // 3. Fawn/Antelope Pillow // 4. Mosaic Double Dresser // 5. Custom Framed Lyrics/Quote // 6. Bachelor's Chest/Nightstand // 7. Diamond Linen Quilt // 8. Wool Rug // 9. Wood Bead Chandelier // 10. Rope Pendant Light // 11. Faux Fiddle Leaf Fig Tree (medium) // 12. Cane Side Crib // 13. Upholstered Platform Bed // 14. Upholstered Rocking Chair // 15. Large Tiered Expandable Shelf // 16. Coffee Table
One of the earliest posts on KelleyNan.com is still the most popular. I shared my favorite, budget friendly curtains (full post HERE), and I'm crazy surprised that those curtains are still the most popular home item on KN most months.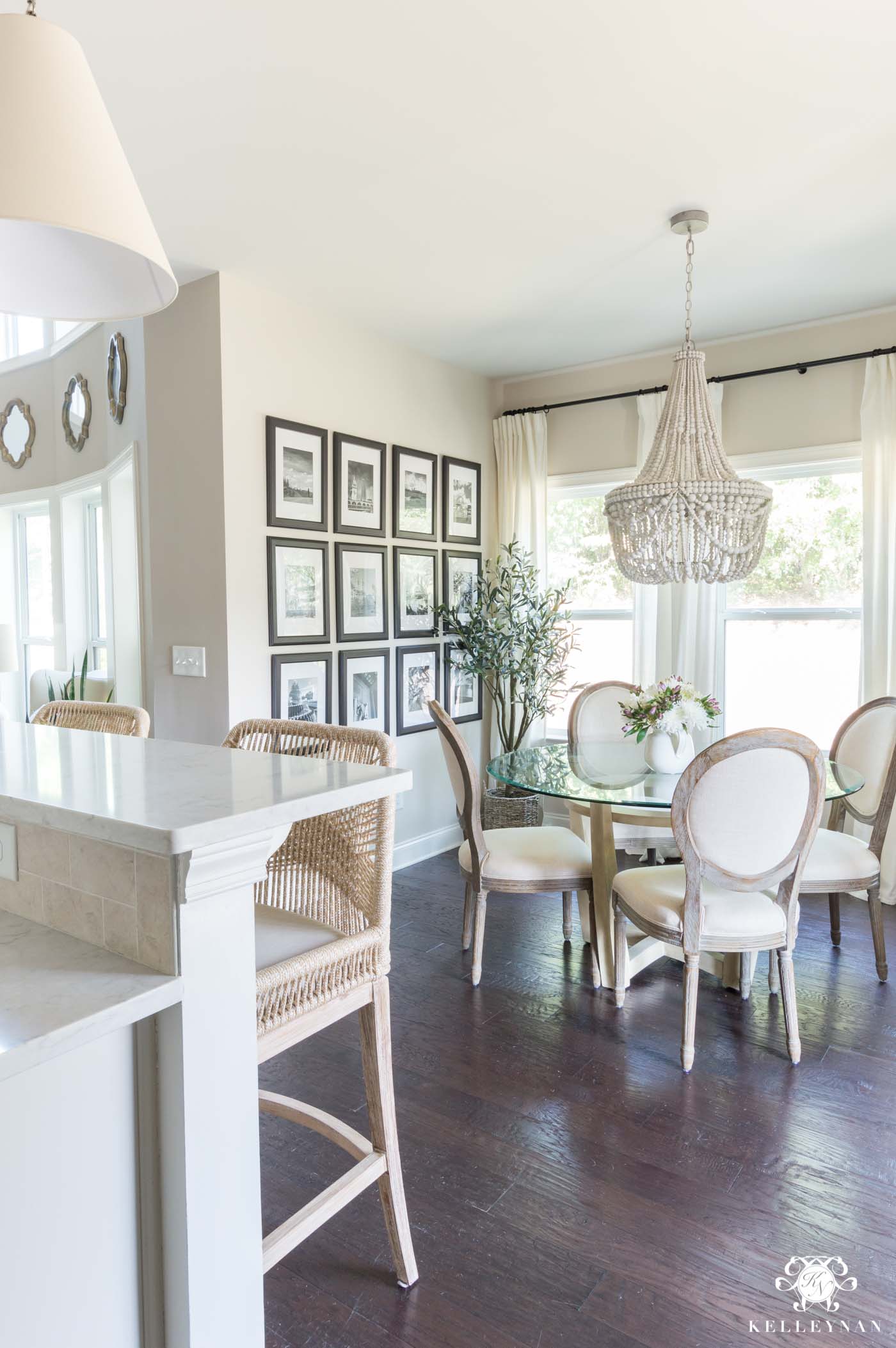 When I first started sharing the nursery and baby *things* this year, I was apprehensive and didn't know how it would be received. But, all of you have been so incredibly supportive and according to some of your favorites, it looks like many of you are in similar stages. I have a few splurges in the nursery but if you've had your eye on the crib, now is the time to get it (it's currently 20% off, along with that sweet macrame crib skirt and striped crib sheet (not pictured). They don't go on sale often but when they do… Also on rare sale is my rope pendant — for $140 off! A ton of items, from the lamps to the fiddle leaf fig (mine is the medium) and rocker are eligible for Buy More, Save More this weekend.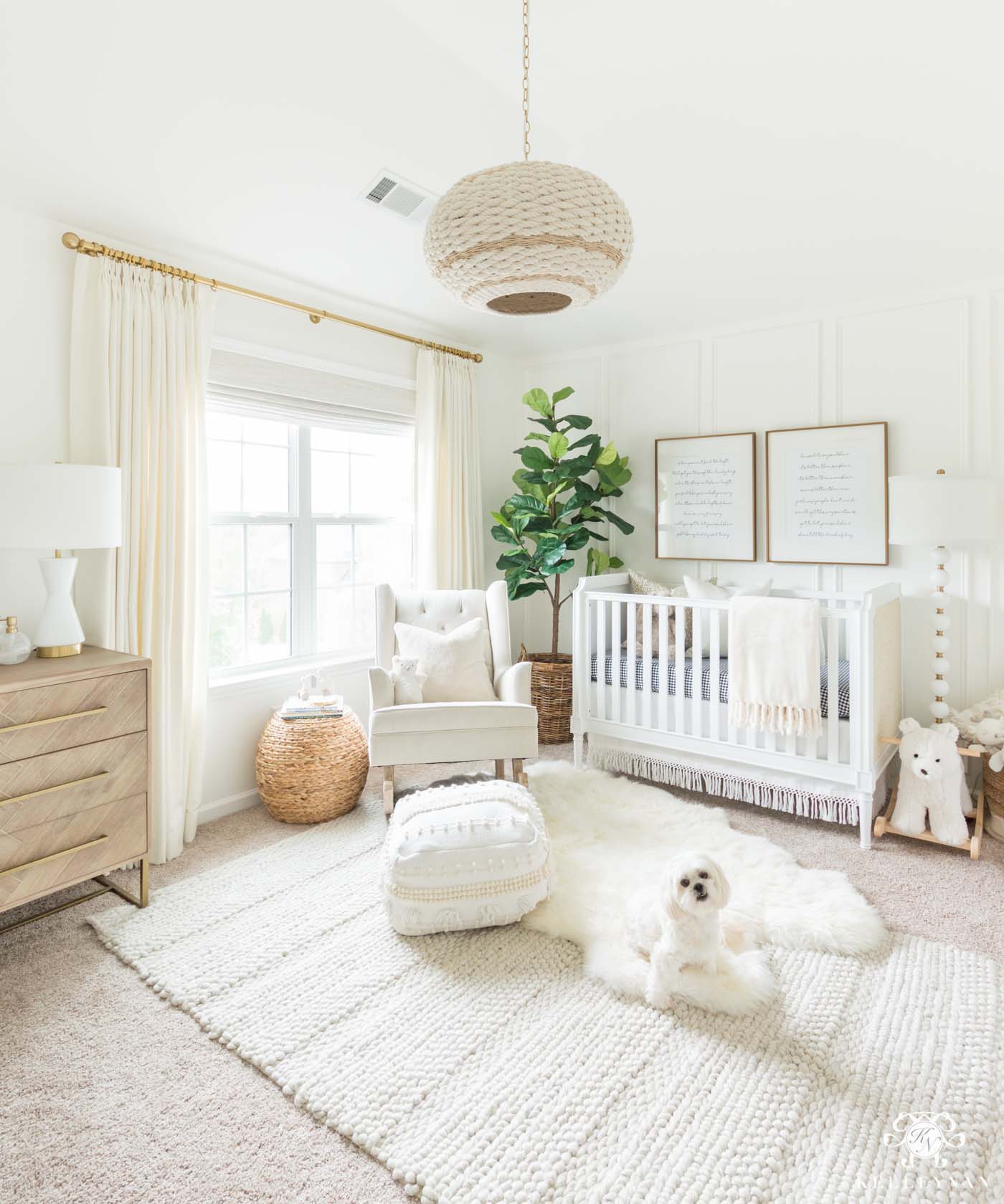 For those of you who had a difficult time locating the framed quotes and dresser, you can find the customizable quotes/lyrics HERE and the double mosaic dresser HERE.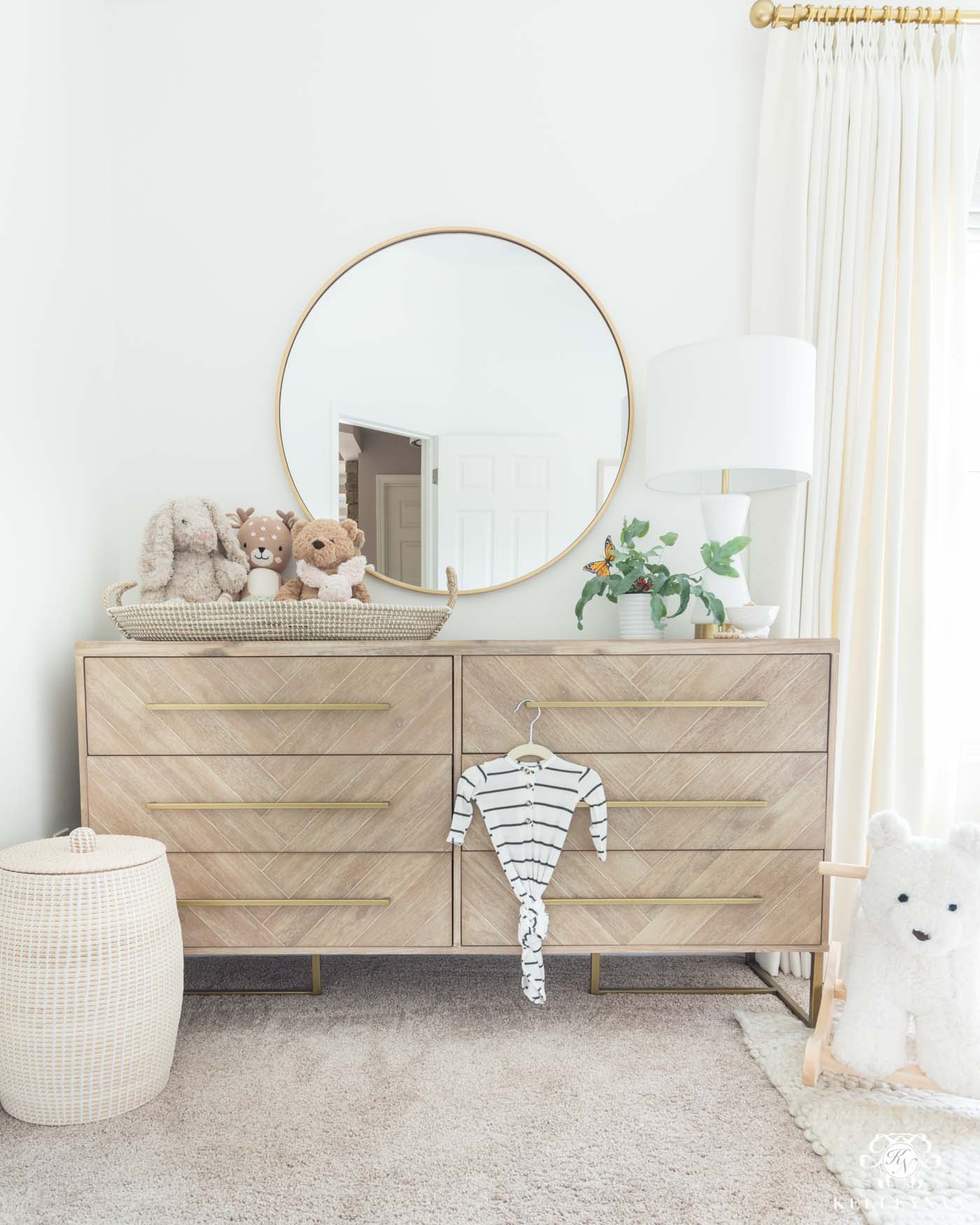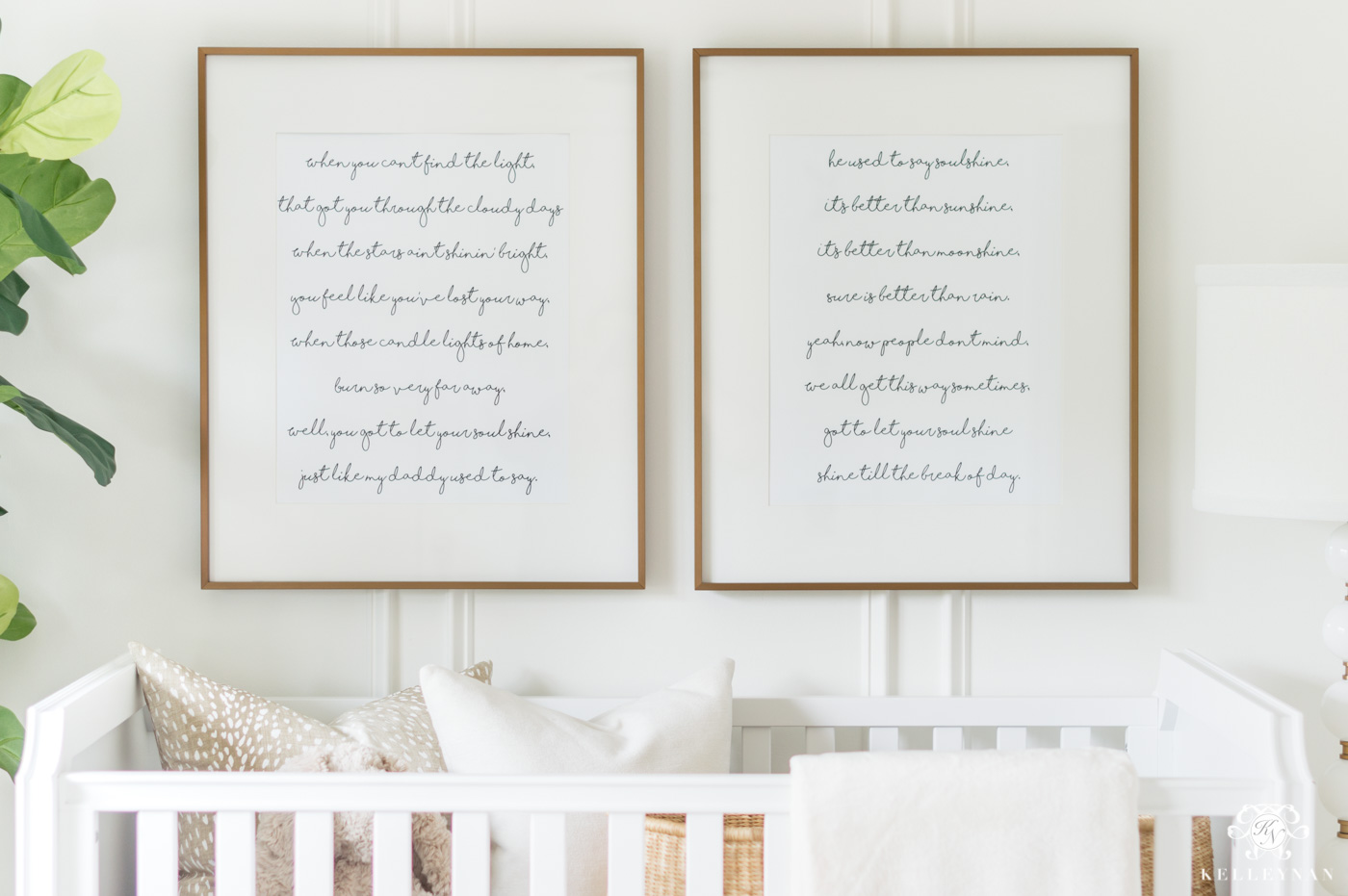 A long time favorite — both of mine and from a lot of you — is THIS linen quilt. I have it in three colors on different beds, and I'm getting ready to get it in white for our master. It's also eligible for Buy More, Save More right now. As of this week, literally, we've just about worn out our favorite sheets and will be getting another set of those (HERE). They are both an investment but so worth it. I've had the quilts for YEARS and I can't make myself rotate sheets because no others compare to our favorite set. I wrote a full post on our favorite bedding HERE.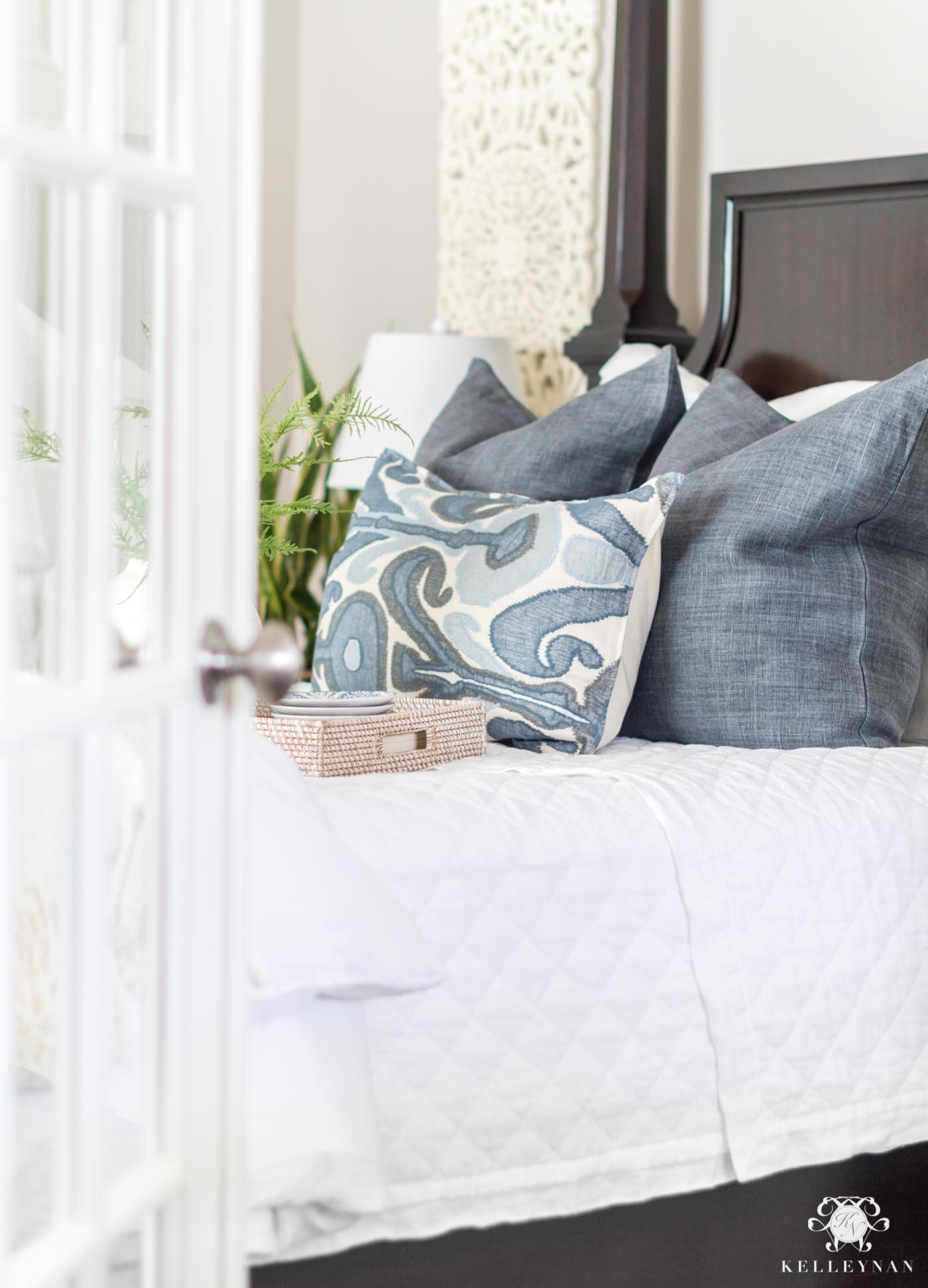 Most of our living room is eligible for Buy More, Save More, too. And while not on sale technically, I found the #2 most popular item of mine so far in 2019 — this pretty wooden side table — for $150 less than what I paid. It is a GREAT deal and would even make for perfect nightstands!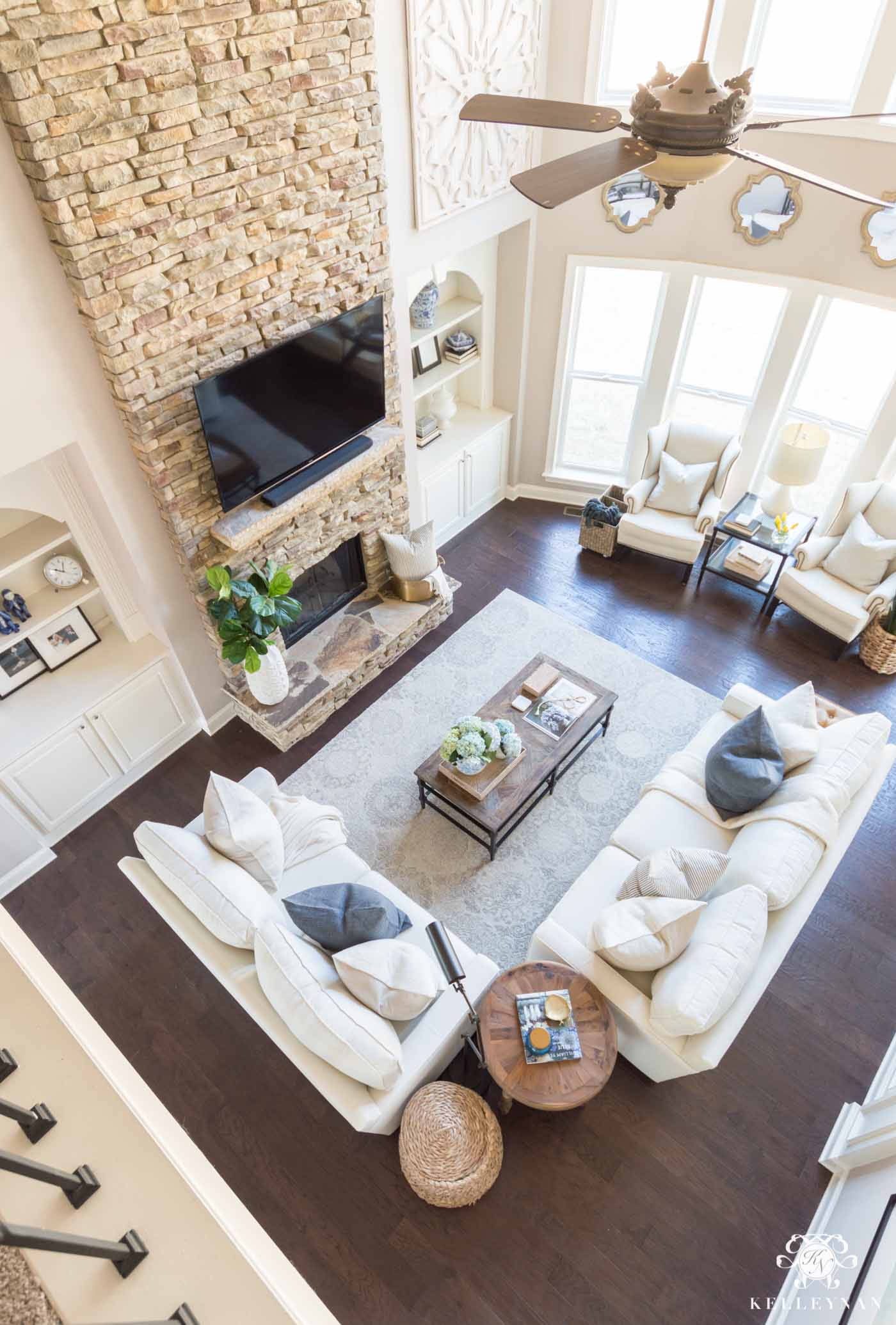 Memorial Day Sales
Tap the name of the retailer to shop below!
Nordstrom: Half Yearly Sale! Up to 50% off
Serena & Lily: 20% off entire site with code SUMMERPREP
I save my S&L shopping to those rare sale days. If you are looking for that gorgeous, modern coastal look for a little less, shop it this weekend! It will be a long while before another sale.
Anthropologie: Up to 30% off all home, plus, an extra 40% off sale
Along with some of my favorite home items (like this nursery light), I finally scored the pulls (HERE) for my powder room vanity (being installed soon!)
LOFT: 40% off entire purchase with code FINALLY
Ann Taylor: 40% off your purchase, plus an additional 15% off with code SUMMERTIME
American Eagle: 25-60% off everything!
I grabbed a few great deals here and picked up THIS dress in black, THIS boyfriend tee in 3 colors, and THIS hooded beach sweatshirt in 2 colors.
Pottery Barn: Buy More, Save More Event (up to 30% off), plus, free shipping with code SAVEMORE
There are a TON of awesome qualifying items that have been popular here — too many to list. But, here's my advice. If it is just barely discounted, just so the discount won't apply, wait for another sale. This is an especially good sale for furniture! See my full sofa post HERE.
West Elm: Buy More, Save More Event (up to 30% off), plus, free shipping with code SAVEMORE
Pottery Barn Kids: Buy More, Save More Event (up to 30% off), plus, free shipping with code SAVEMORE
I get a lot of things that aren't kid-specifc here, but that are priced way lower than regular PB!
PB Teen: Buy More, Save More Event (up to 30% off), plus, free shipping with code SAVEMORE
Same as PB Kids, I score a lot of non-teen items here (like my curtain rod) for a fraction of the price.
Wayfair: Up to 70% off Clearance Event!
I did a full sale post earlier this week HERE.
Old Navy: 50% off tees, tanks, jeans, shorts, dresses, and swim, PLUS 30% off $75+ or 20% off any order amount with code MORE
I scored a bunch of cute, cheap baby clothes this morning on sale here and GAP. FYI- you can shop both Gap and Old Navy in one cart, and check out all together!
GAP: 40% off EVERYTHING with code READY
Tory Burch: Spring Sale up to 40% off
Macy's: Extra 20% off (some categories 10-15%) with code MEMDAY
World Market: 20% off for members (plus free shipping) with code MDW20 ; 15% off for others (plus free shipping) with code MEMORIAL15
Dave has a BIG birthday this weekend (I'll share more later on that) so I'm glad to have my shopping finished (as of 7:00 a.m. this morning haha). Have a wonderful Memorial Day weekend, enjoy time with friends and family, and may we all remember those who made the ultimate sacrifice.