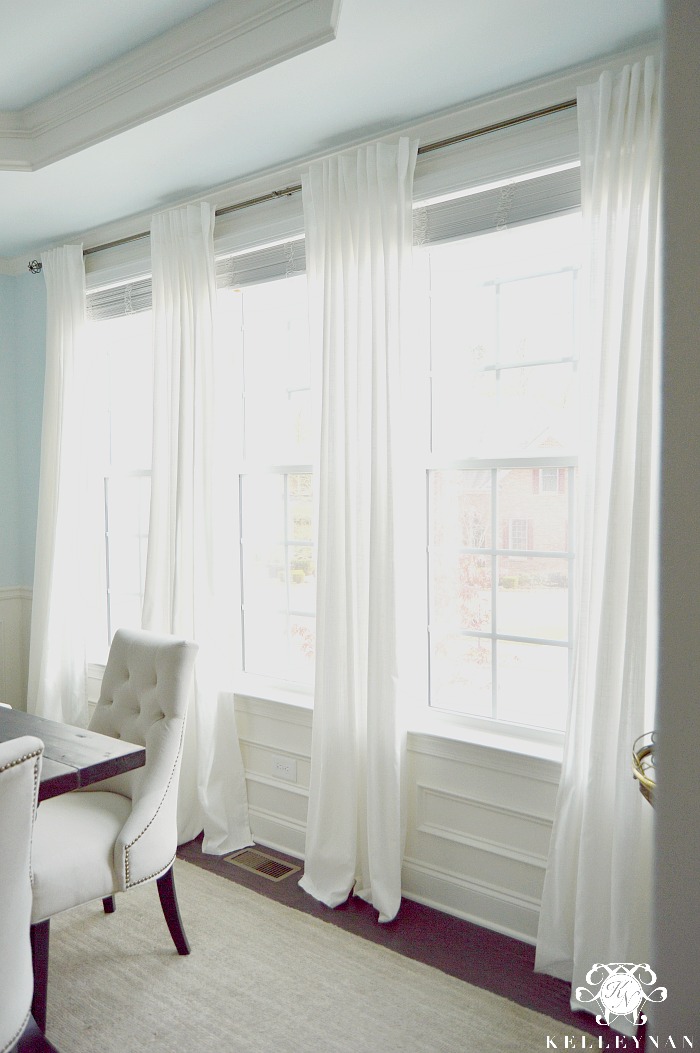 We have a lot of windows in our home. A LOT. We also have tall ceilings. To outfit each window in appropriate-length dressings could be an expensive investment but when we first moved in, I was desperate to hang curtains without breaking the bank. With a bit of research and a little luck, I found the perfect budget-friendly solution.
After searching for white linen alternatives online, a common theme appeared all across the web. The Ritva panels from IKEA. We have an IKEA in Atlanta and while I live within an hour, the thought of spending a day winding through the maze didn't sound appealing. Although, at only $25/pair for the 98″ panels, it would totally be worth it. (I have since found them online and while they are a little more, you can get free shipping without the hassle of doing the IKEA tour. You can find them HERE.)
I started in my breakfast room and was so pleased, I decided to outfit the rest of my home in uniform panels.
*Note: I still haven't pulled the trigger on new breakfast room chairs; see THIS POST to catch up on one of my upcoming priority spaces.
SHOP THIS LOOK 

In addition to having four panels across three windows in the breakfast room, I also used four panels in the dining room…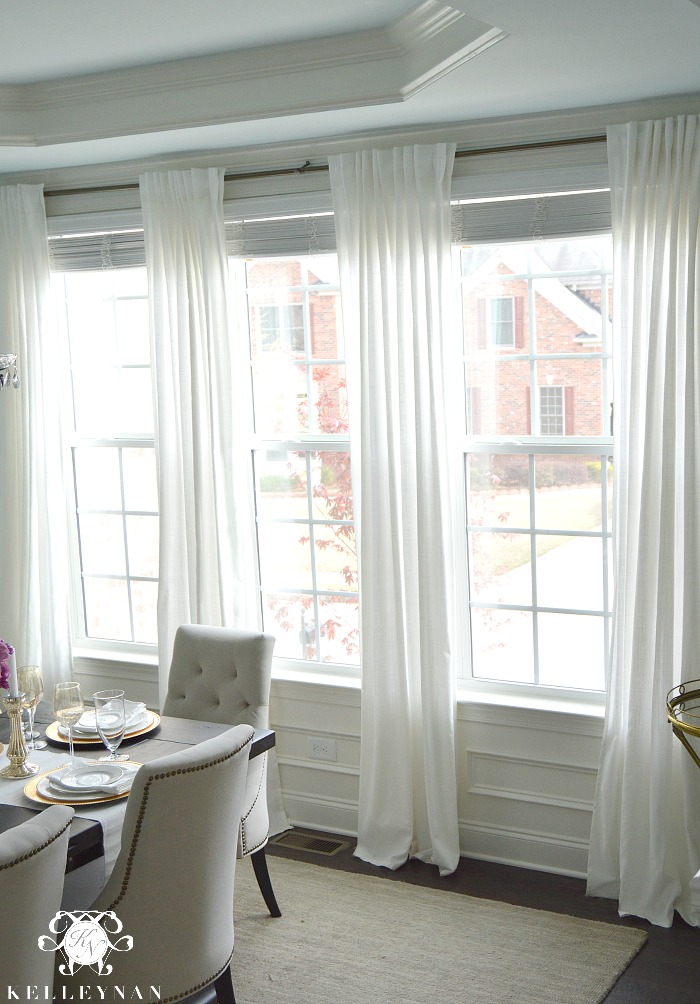 SHOP THIS LOOK 

… and another four in our bedroom.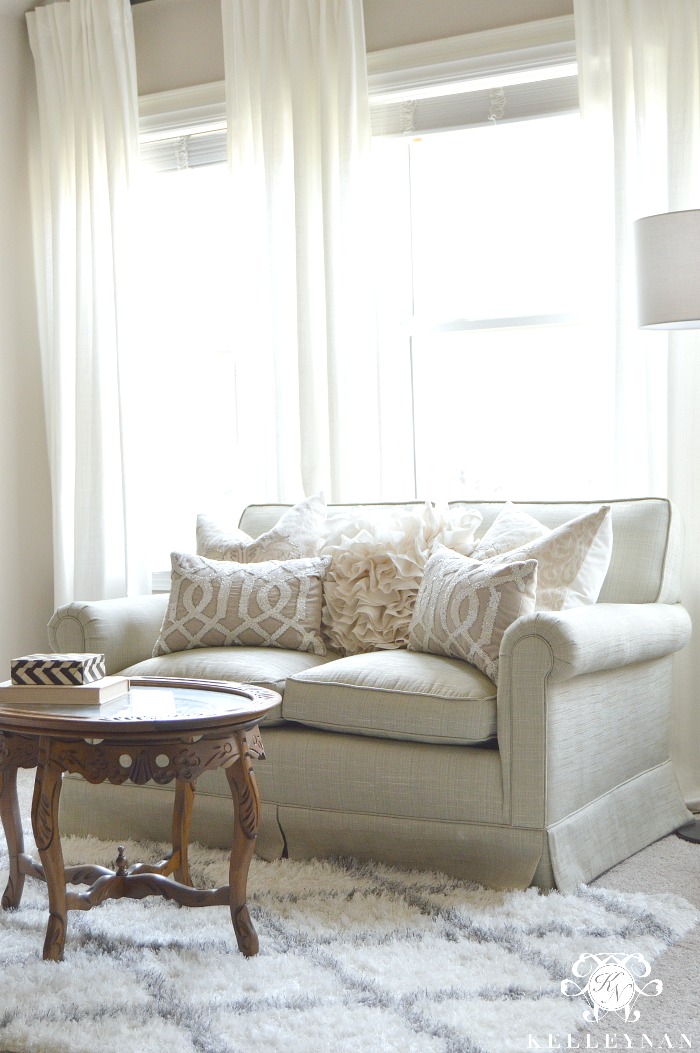 SHOP THIS LOOK 

Our sitting room has one large window which only takes two, but the panels are so wide, there is more than enough material to pull it off.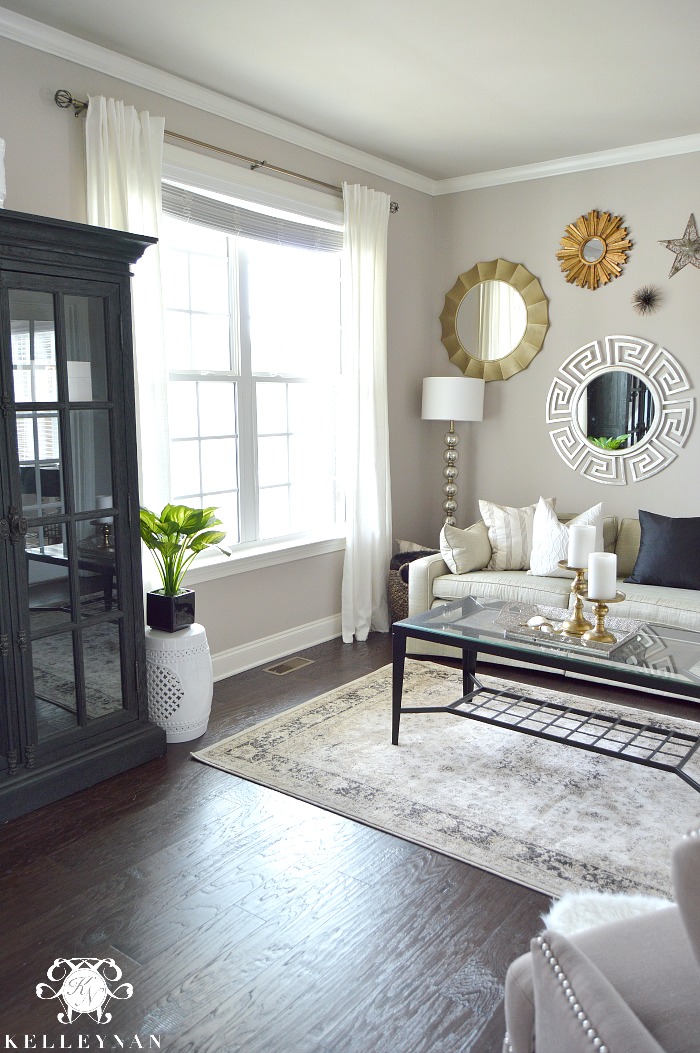 SHOP THIS LOOK 

The material is thick and has a nice weight; they let just enough light in to provide an airy feel, but are substantial, unlike sheer curtains. The way you slide the panel onto the rod may be my favorite part; it has threaded loops that form the perfect pleat, unlike many where unless you are using rings or clips, you have to scrunch the curtain on. You can still use rings or clips on these but the overall look of the threaded loops satisfy my taste. The length I use are the 98″ version, although they are available in 118″ also.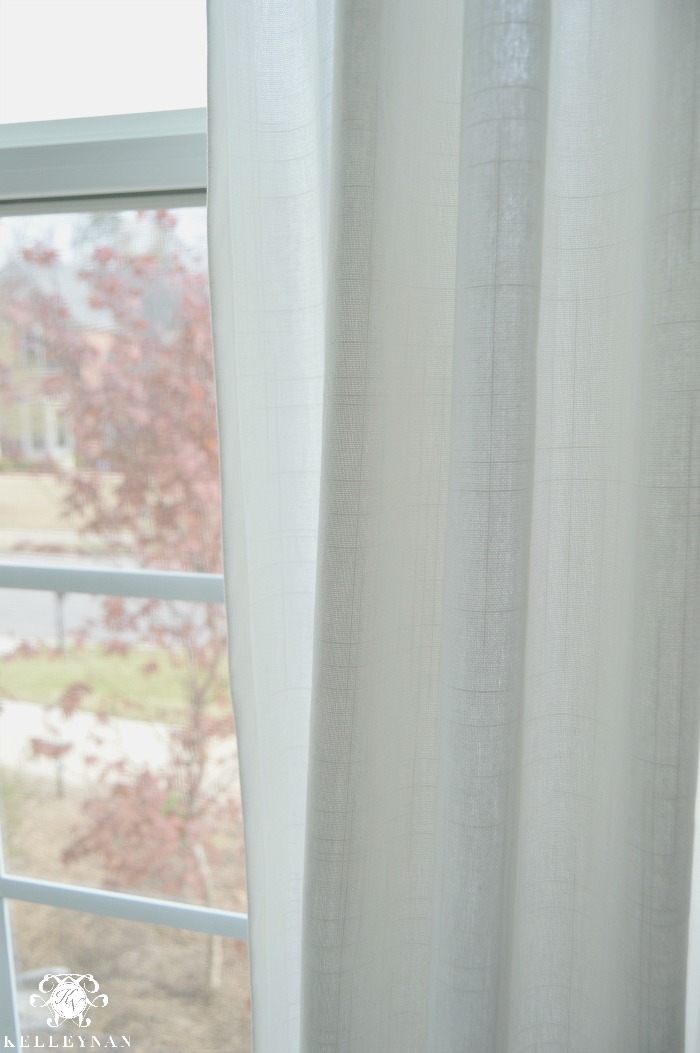 If you are looking to spend $100+/panel, give these a try; after I hung mine, they quickly became one of my most recommended go-to's.  With their classic look and surprising quality, I would be shocked if you weren't thrilled with the result.
*affiliate links used*