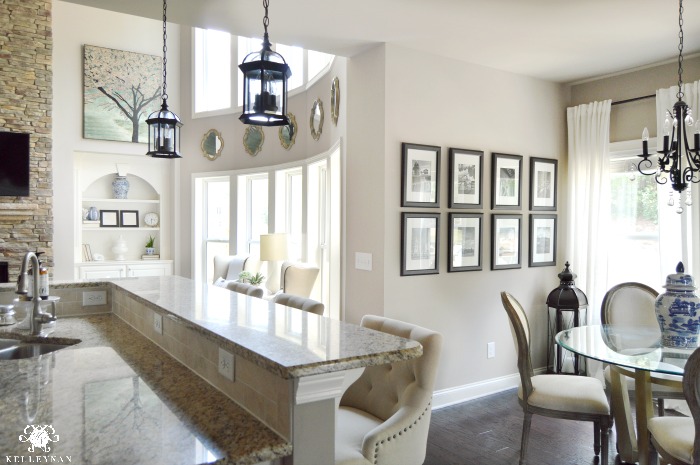 In a sea of greige, I like to find places to bring subtle contrast to my spaces. Gallery walls can not only give you leeway to personalize your walls, but are also an affordable way to display artwork without spending a ton of money on large pieces. When we first moved, we had a lot more wall space to fill but I actually wanted to display fewer photos than we had in our old home. Instead of cluttering walls and tables with each moment of every trip, my goal was to create a designated space to display one image that would remind us of our travels.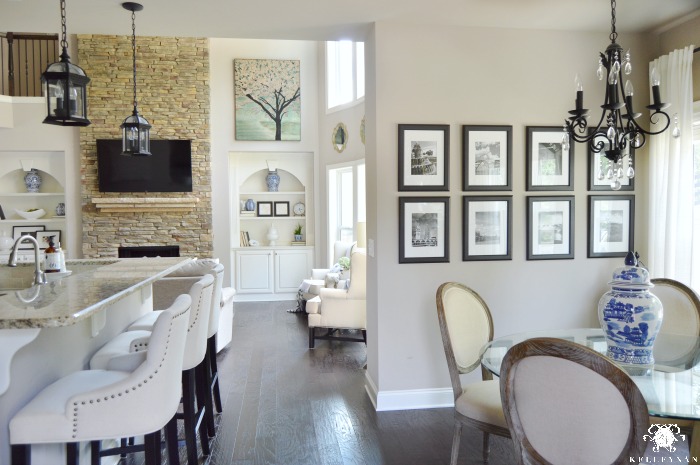 GET THE LOOK

(use the left and right arrows to scroll)
While we have taken far more than eight trips, I selected one image that would capture each displayed trip in one photo. Based on the photos I already had, I narrowed down my favorite eight for the inexpensive 11×14 frames from IKEA. My favorite place to order photos is Mpix.com – These 8x10s were printed and delivered quickly and the quality for standard printing can't be beat.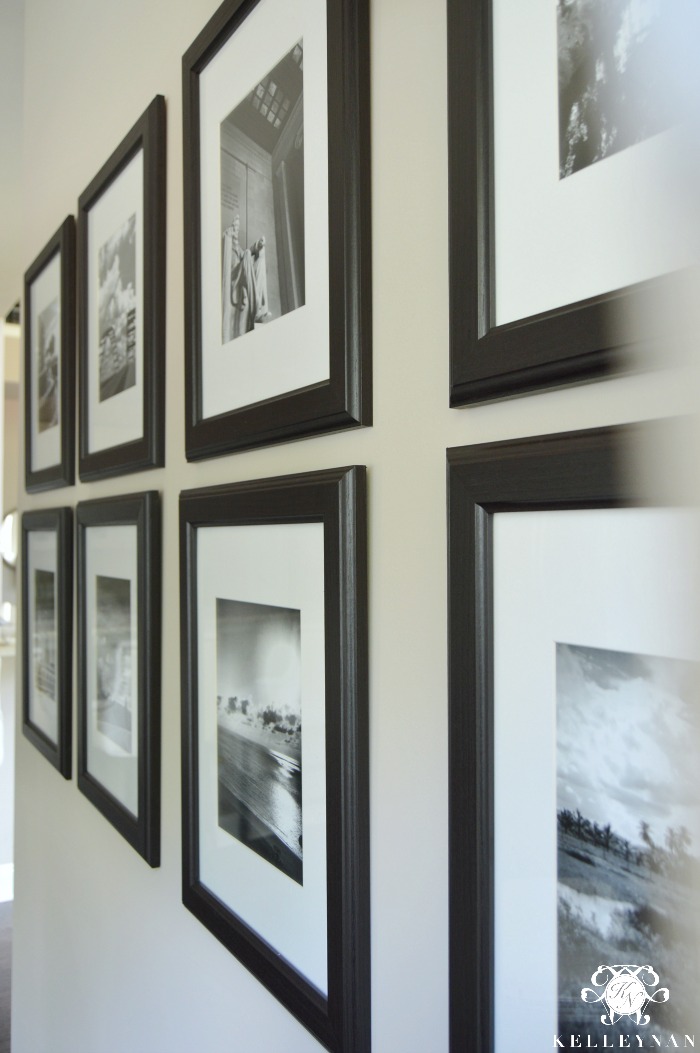 While some may think I am crazy for printing in black and white when these photos truly are colorful and beautiful (Christmas lights at the River Walk in San Antonio, the pineapple fountain in Charleston, the mountains of Colorado…), I love that I could take such special memories and bundle them together as a cohesive piece of art.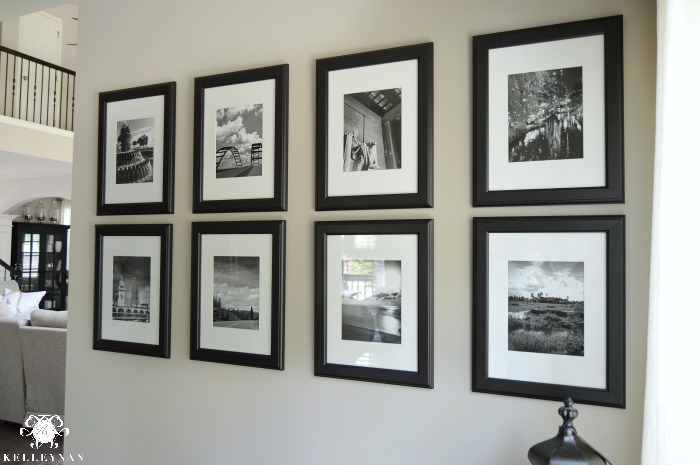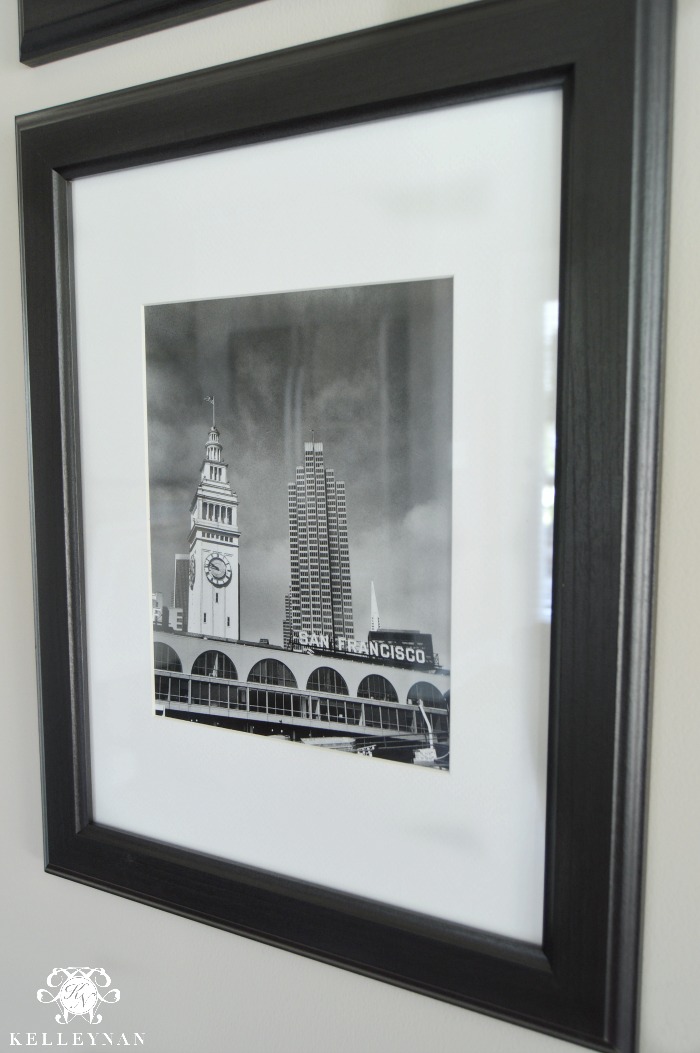 I recently shared a super simple way to hang a level gallery wall using a thumb tack and copy paper template; you can find that HERE. I have plenty of room to grow and many other trips I could showcase, but I may hold off and see where my travels take me next. We are planning a trip to New England this fall and from what I hear about the gorgeous scenery, I will probably need to be restrained not to try to fit in 50 photos from our upcoming trip haha.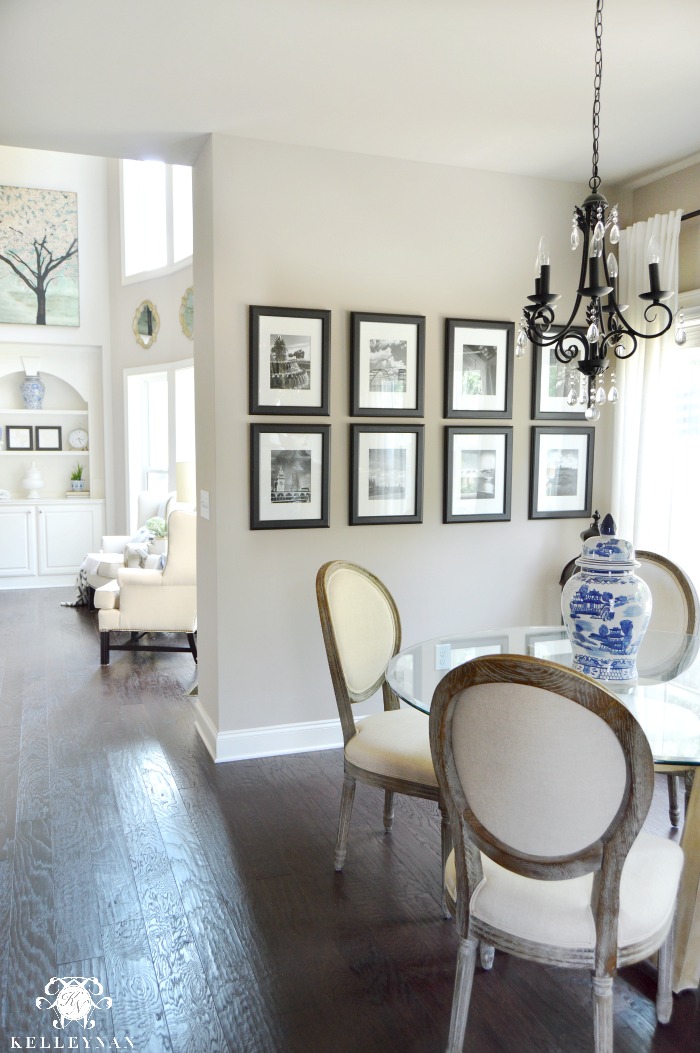 While the black and white travel gallery wall was the first completed collection in our home, I have also used a similar approach in the botanical gallery wall in our newest guest room (HERE)…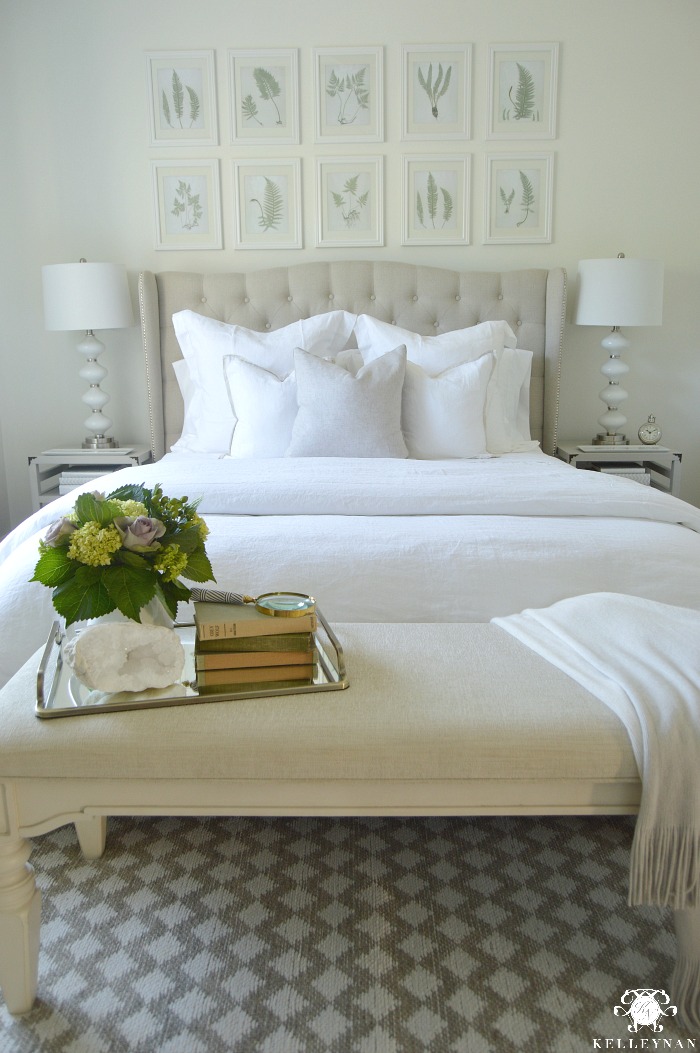 GET THE LOOK

(use the left and right arrows to scroll)
and a bit more of a whimsical approach in our sunburst mirror gallery wall in the sitting room (HERE).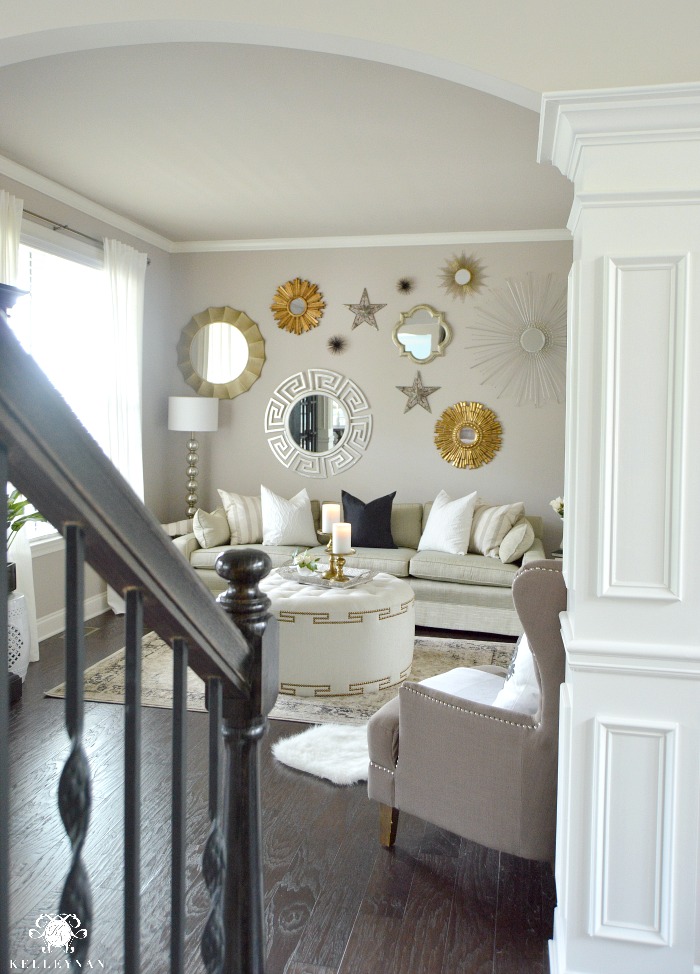 GET THE LOOK

(use the left and right arrows to scroll)
The possibilities in how you could personalize your home with a gallery wall are numerous, but here are a few ideas to get you started.
Travel photos
Mirrors
Botanical prints
Maps
Pages of books
Illustrations
Children's art
Pressed flowers/leaves/other nature
Family photos
Magazine covers
Wrapping paper/scrap book paper patterns
Typography
One photo split between multiple frames
Empty frames
Mixture of photos, art, and objects
I will post as I update my collection of travel photos, and, just as I recently asked on Instagram, if you have any New England suggestions, please let me know about them in the comment section below.
For detailed information on the rooms shown throughout this post, you can visit the following:
Breakfast Nook | Kitchen | Guest Bedroom | Sitting Room | Great Room
*Note: Contains affiliate links and sources throughout the post. Where product is no longer available, a similar substitute has been listed.