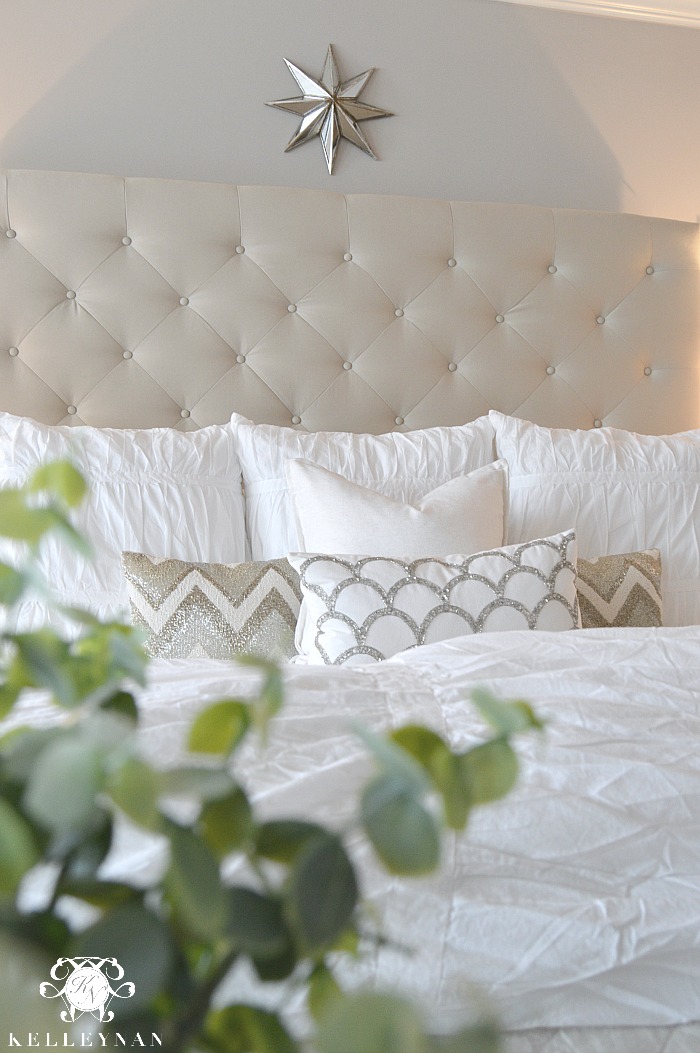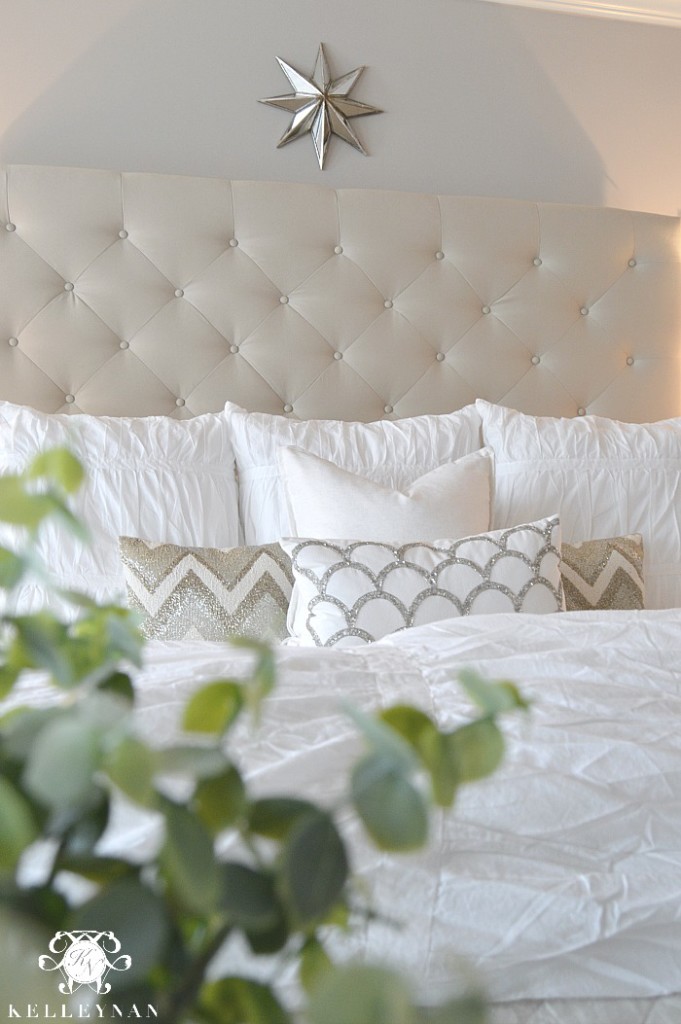 One thing I regret most is despite being told "you can't do it all at once" and "take your time", my Type A personality went into overdrive and I tried to furnish as much of our home prior to the house even being finished. I planned it all in my head, scaling and coordinating pieces I had never seen in person for a home which was not even built. While fortunately, much of it worked out, there are some spaces that I wasn't thrilled with. The tough part is that while we still have some rooms which haven't been touched, I have been dying to redo spaces which could be considered "finished", but to me, they aren't. I resent those pieces that I thought were a good idea. So, this weekend while planning what area to tackle next, I decided I would work on getting the master suite "right". I love our bedroom. I love our bed. As a matter of fact, our bed and bedding were our biggest investment. What I do not like is that outside of the square footage that holds the bed, we have a sitting room which hasn't been tackled, a leaning mirror that isn't the right color and isn't quite tall enough, and a rug that I knew wasn't large enough when I purchased it months before we moved in. But, the part of our bedroom that bugged me the most was the scale of the lamps and mirrors next to our king sized bed.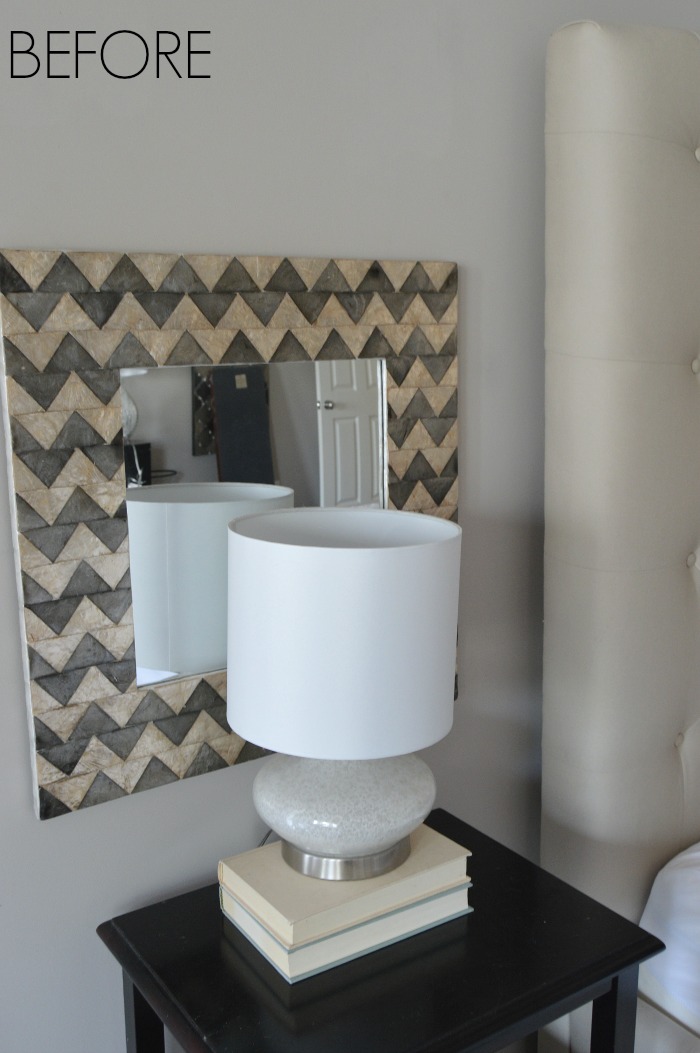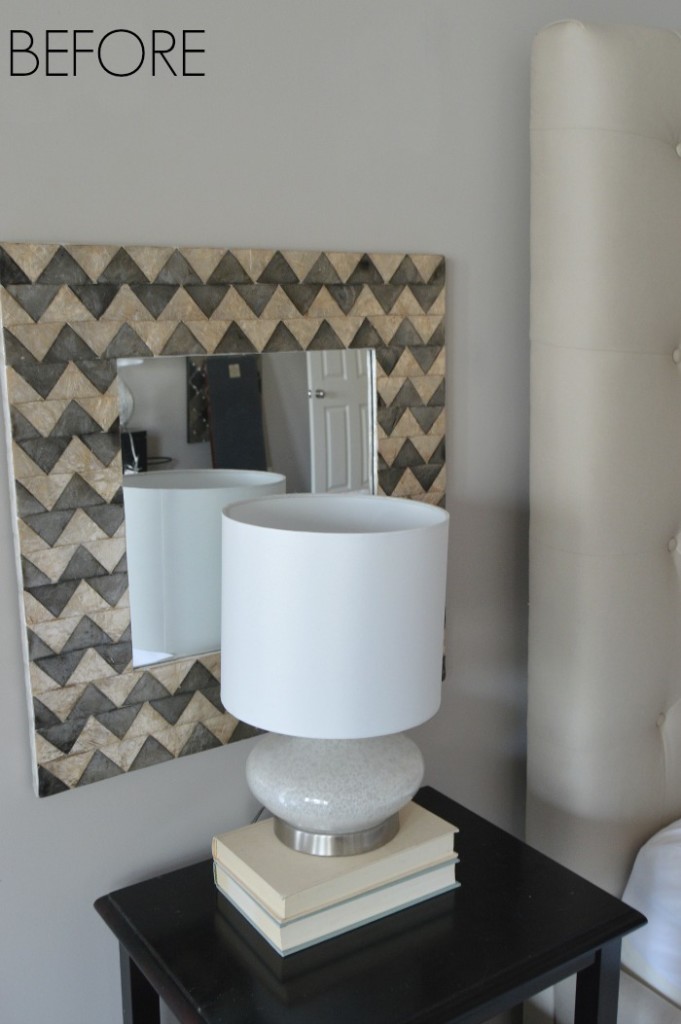 I LOVE the capiz shell chevron mirrors. I think the little glass side lamps are cute. But, in a large room next to a large bed, the scale of them has bothered me since I first set them up. So, while taking back a couple of picture frames this weekend, I stumbled upon a mirror… and then there were two. And then, I headed to the lamp section of HomeGoods and put a large, obnoxiously sparkly pair in my cart. Oh what a happy day it was!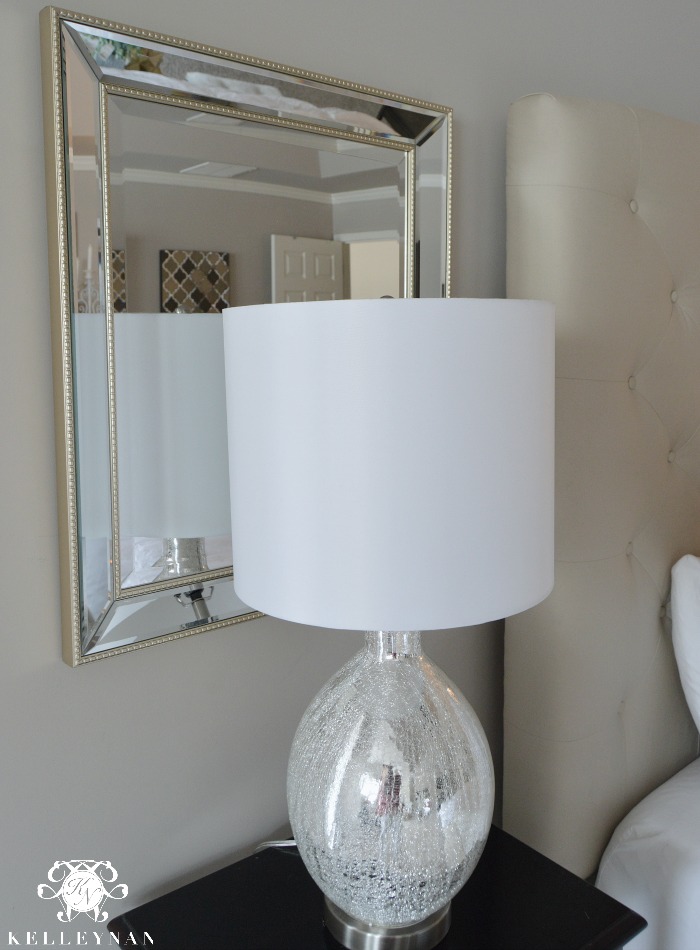 You can catch a peek of my full bed, pre-large lamps and mirrors HERE. Not only did the scale of my new pieces make my heart happy, but it brightened up the space. I am determined to find a new home for my previous bedside mirrors…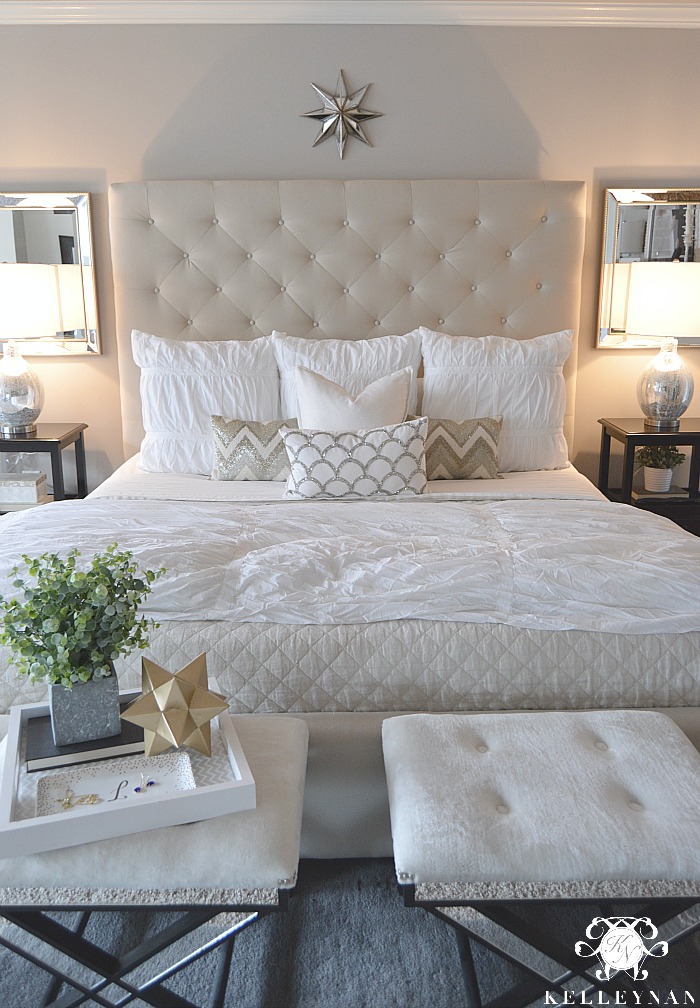 Our nightstands match our previous canopy bed, now in one of our guest rooms. Eventually, I will switch these out for something lighter (but not before I update our rug 😉 ).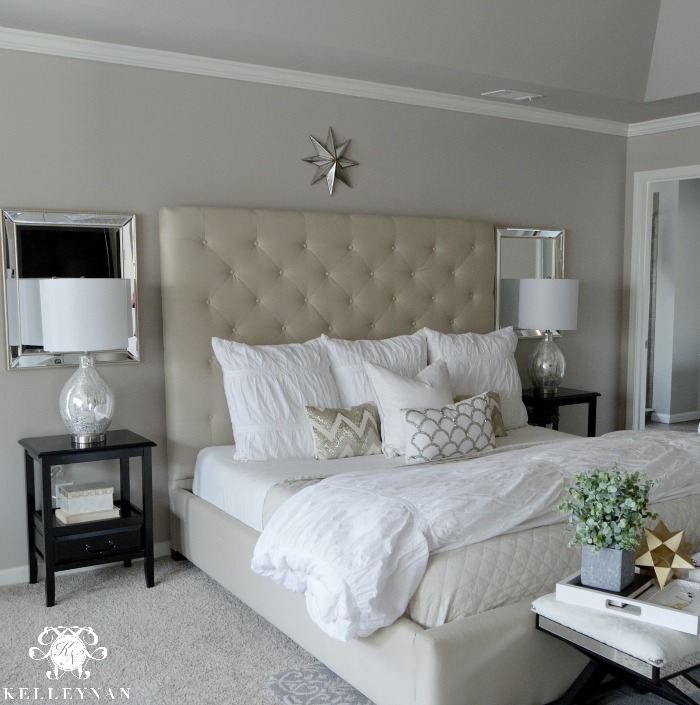 I also picked up a mirrored star for my sunburst gallery wall in the downstairs sitting room. Obviously, my plans changed; its home is now above our bed.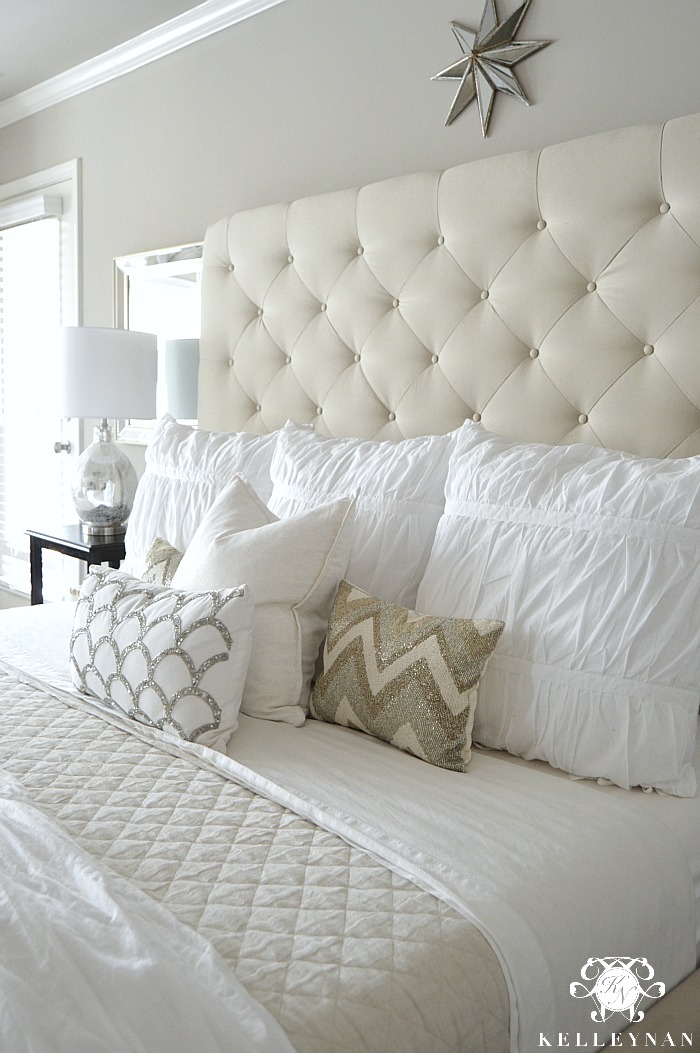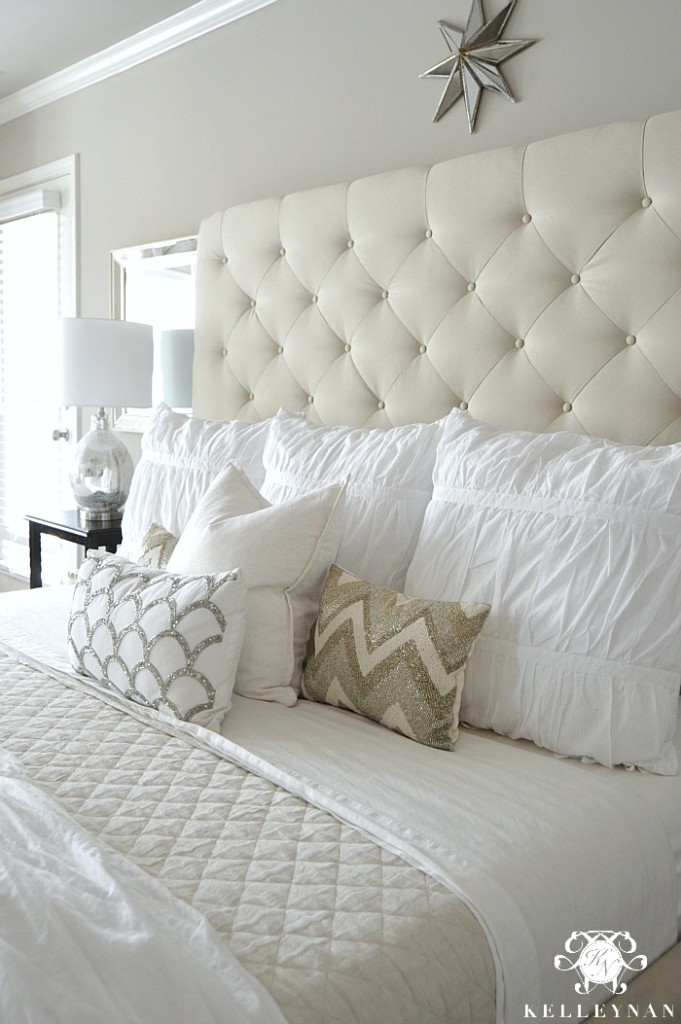 I love mixing pillow textures and if I spy something beaded, I usually have to bring it home with me.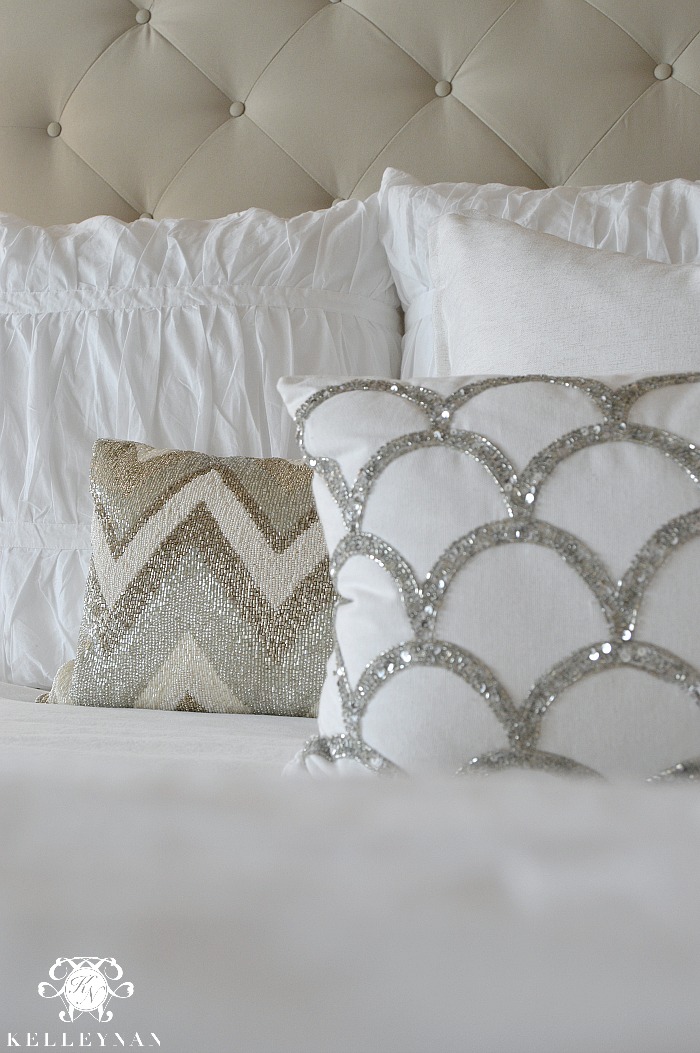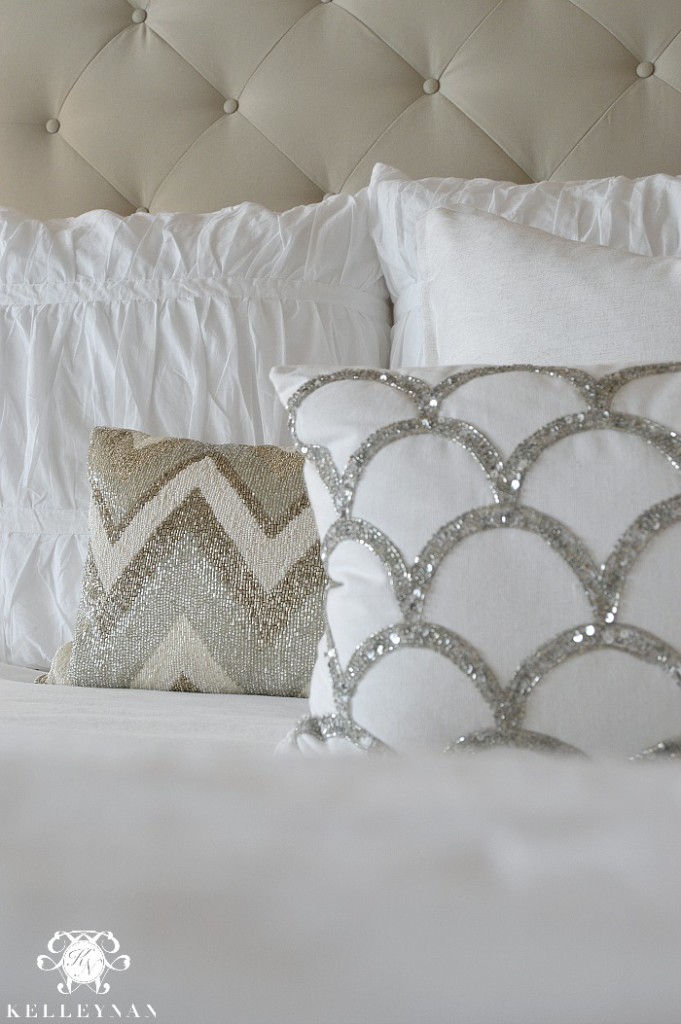 Through that door on the left is one of my favorite spaces in our home and a place I haven't yet shared – our screened porch. I am hoping to get it a little more "settled" before this summer.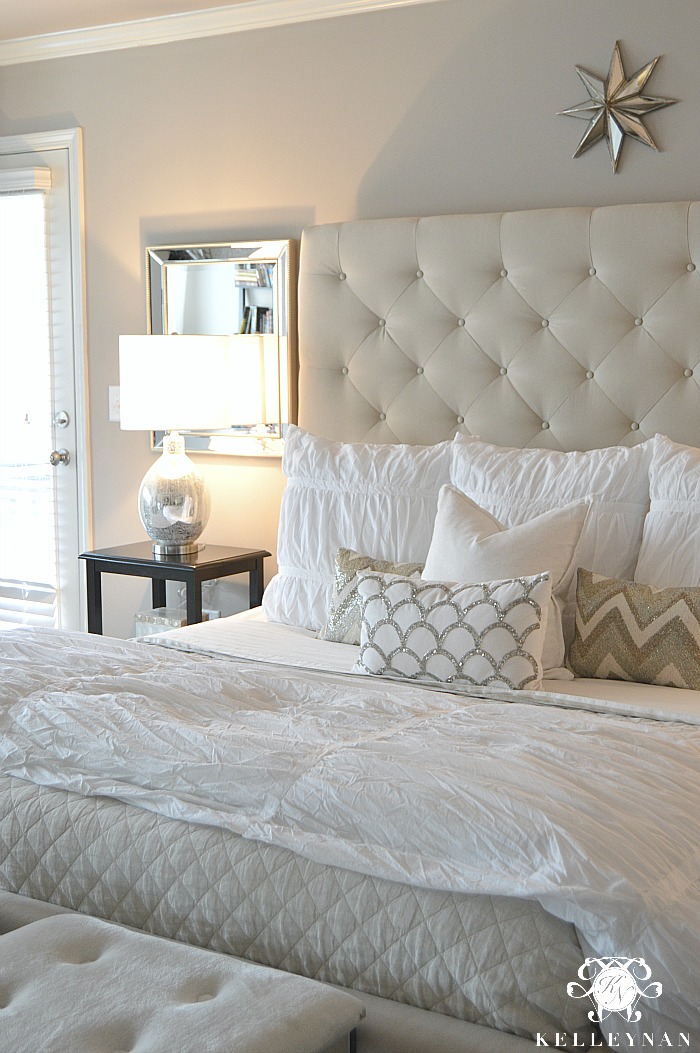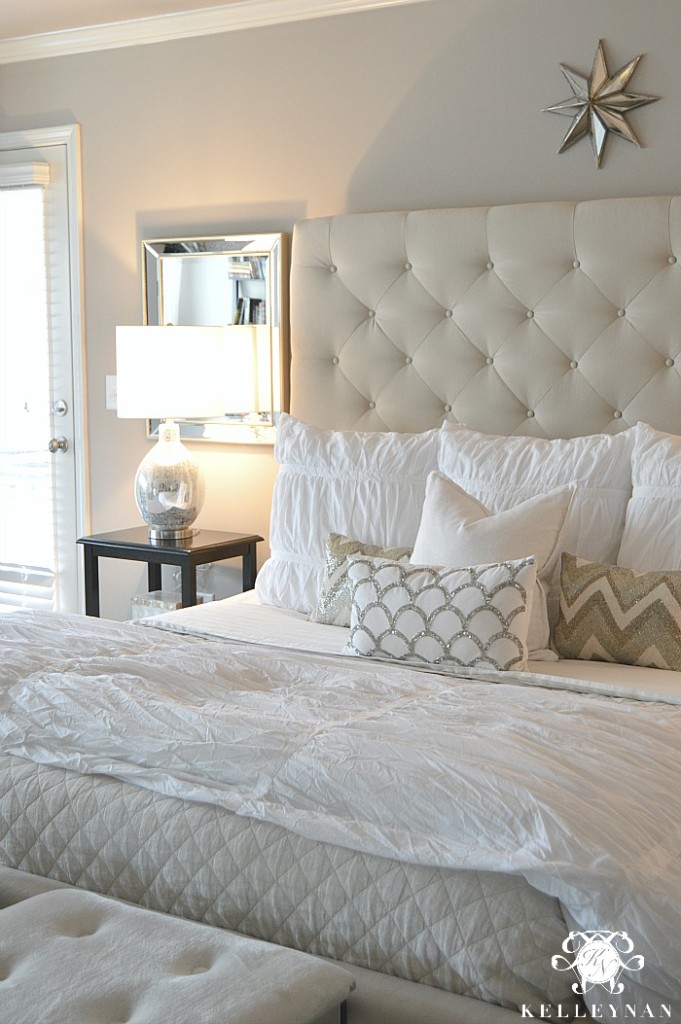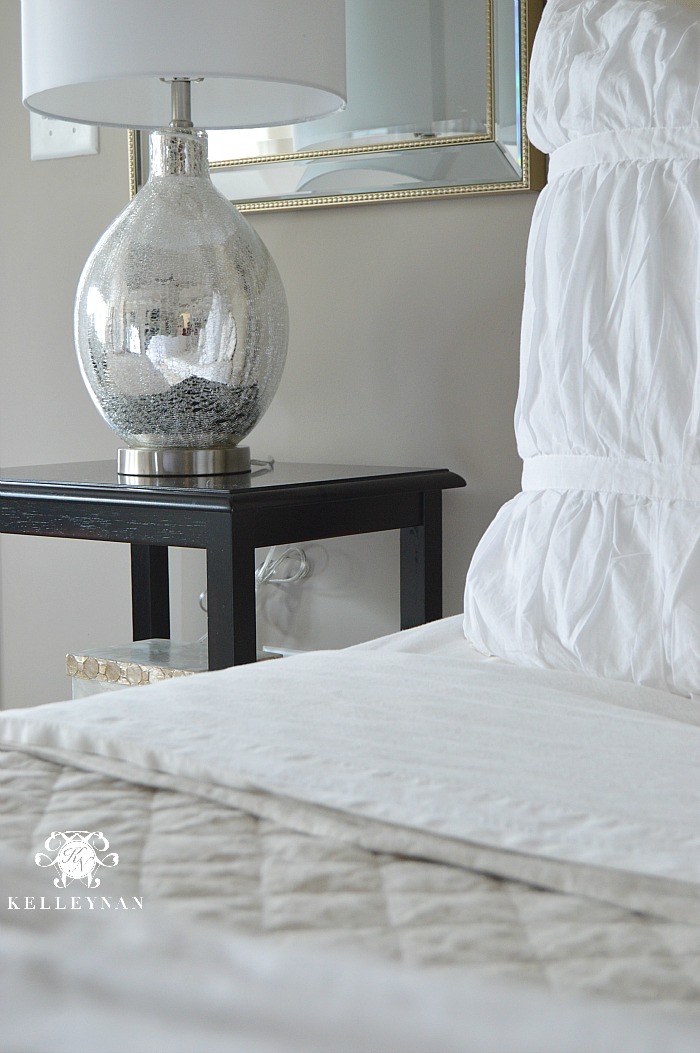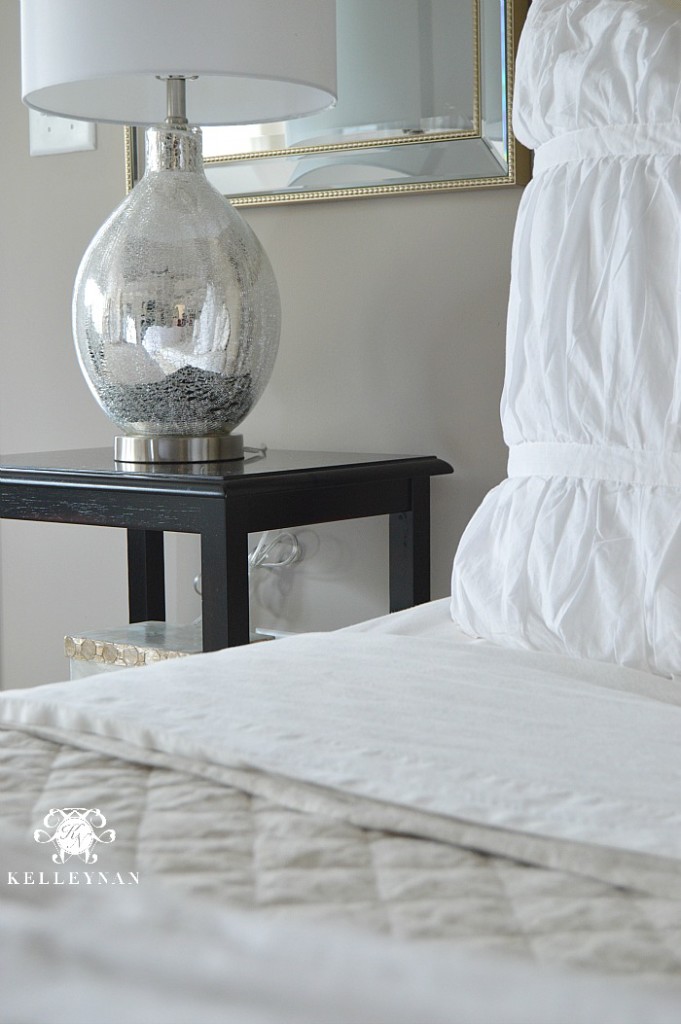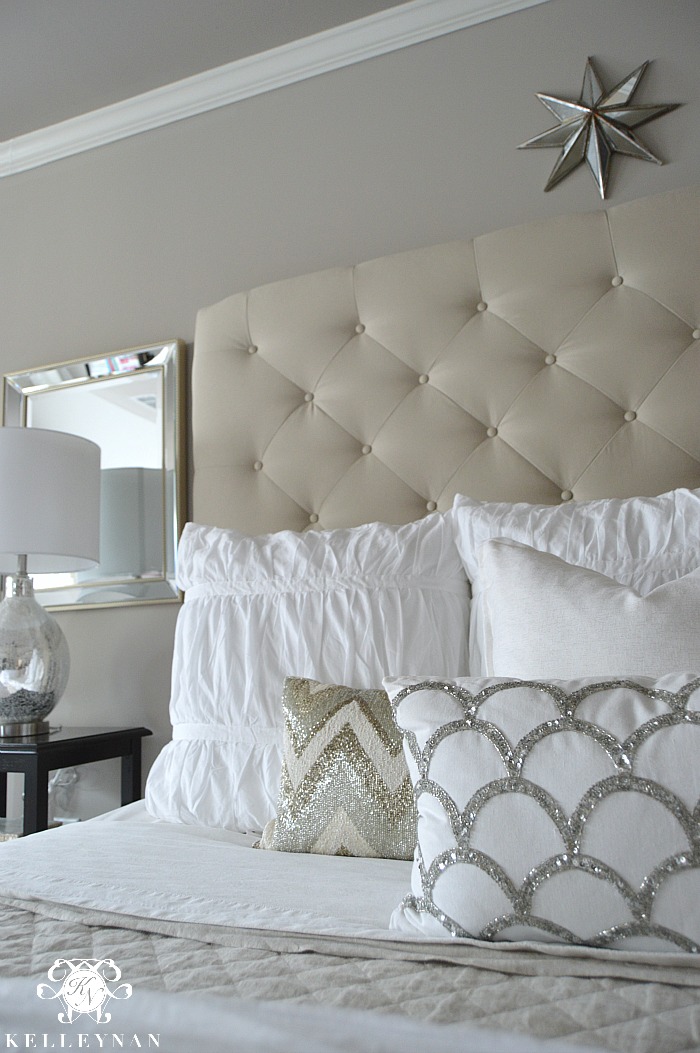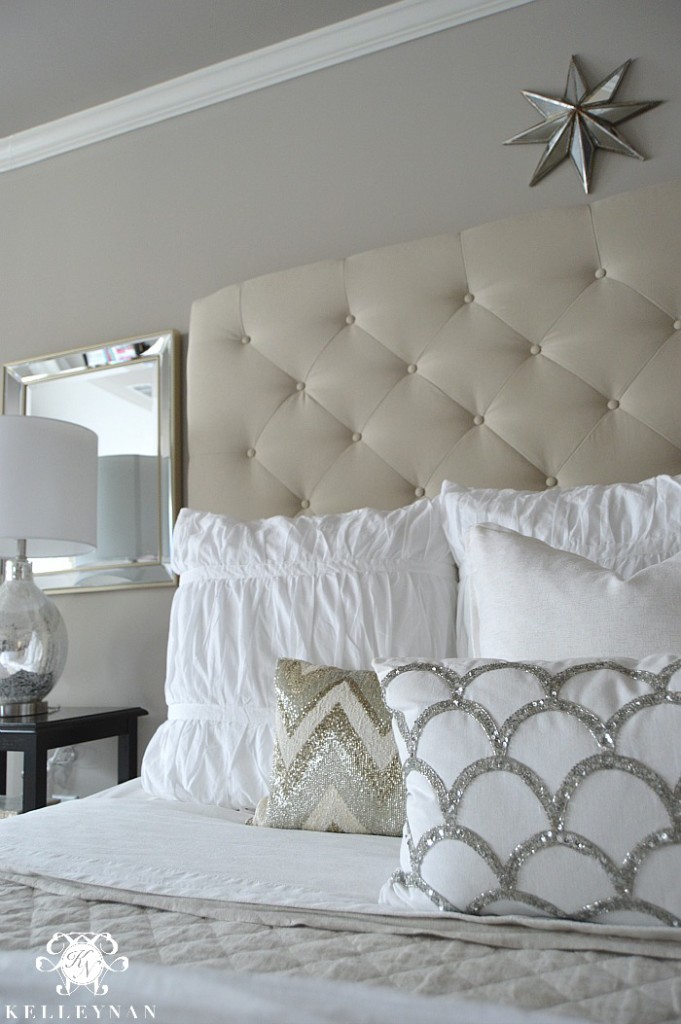 The tufted mirrored ottomans at the foot of the bed are also favorites in this room. Until I stumbled upon them, I thought I was looking for a single bench. I almost went with THIS ONE from World Market, and I actually do still want to find a place for it somewhere in our home.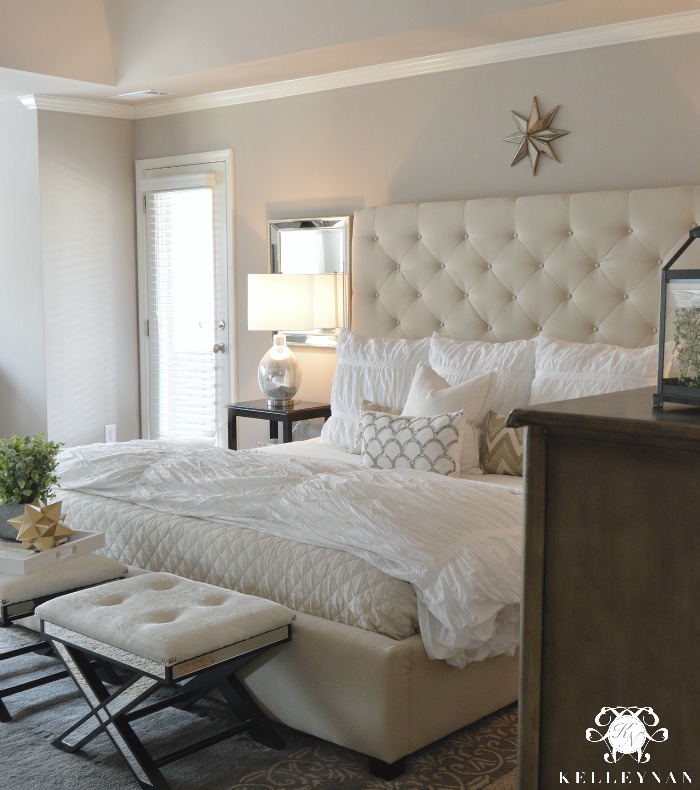 I love switching up the styling on the tray I keep at the foot of the bed. If you missed it, I recently posted a quick DIY on how to change up your tray bottom for a fresh look. You can check that out HERE.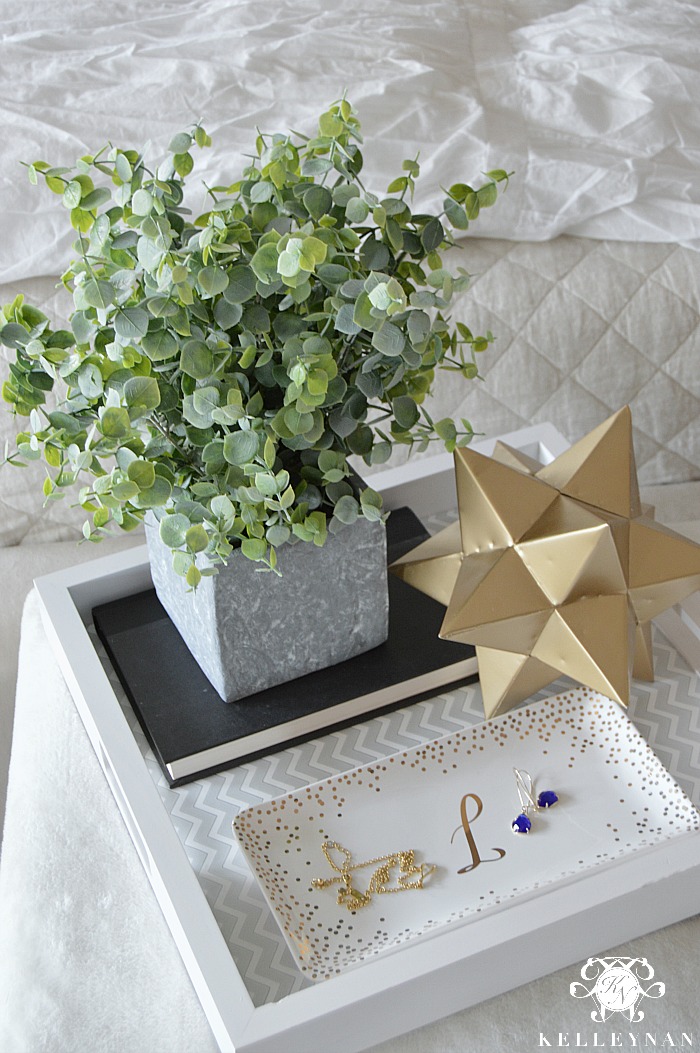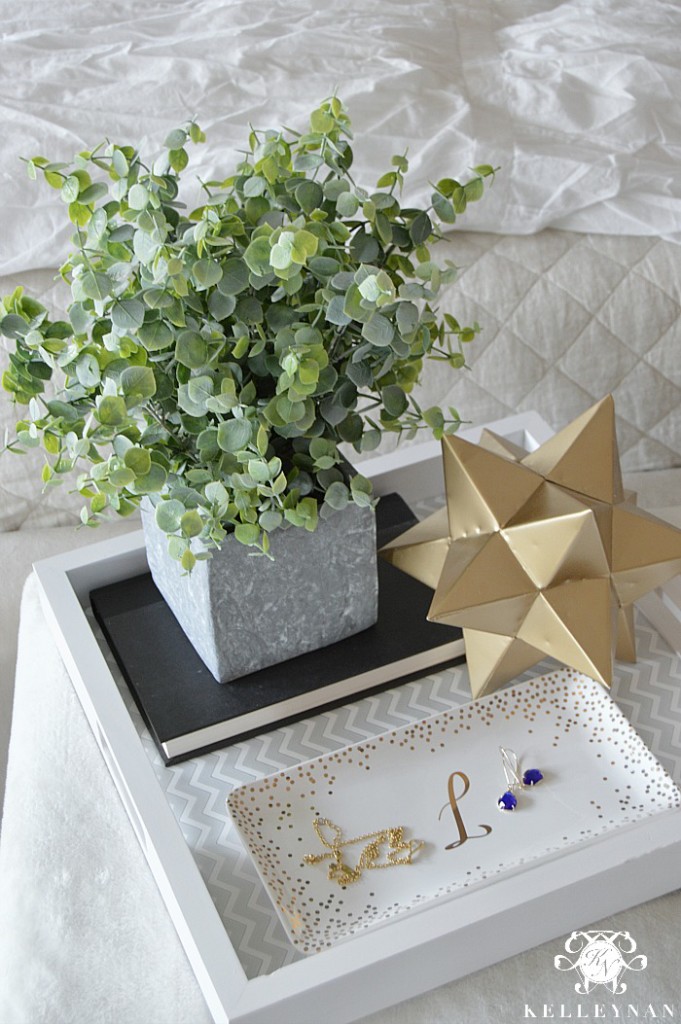 I am thrilled with the impact this simple update made. If you are moving or are redecorating a space, I hope this shared experience will help prevent you from making the same mistake I did. Remember: 1. don't try to fully furnish your home before you are actually in it, and 2. Scale is important!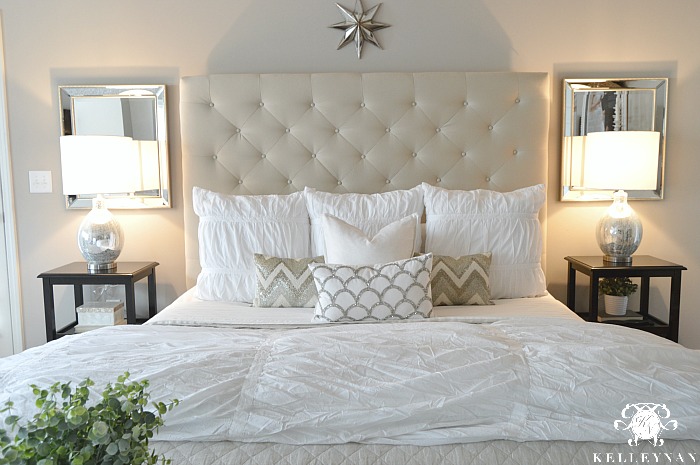 Shop this look:

Paint: Versatile Gray by Sherwin Williams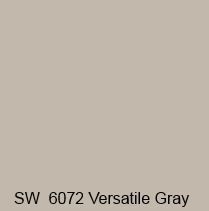 *affiliate links used*