I hope you had a wonderful Thanksgiving; Gran Nan is back on the road and heading home but we had a great time with family, marking Eliza's first Thanksgiving. Our table had 10 this year and in the last 24 hours, I've had two Thanksgiving bowls of leftover favorites — mixed together — and am already pumped for tonight when Dave turns some of the leftover turkey into a full Tex-Mex flauta fiesta! Despite heading into the holidays and making a more diligent effort to enjoy the last of 2019 (I'll be taking a little time off soon) and not sharing some rooms that I had a goal to update and finish this year, I've been working behind the scenes and have two spaces that will be ready to be revealed at the beginning of 2019. With all the craziness around sales and working through our Christmas gift lists, it's also the best time of year to seek out the best prices for our own home furnishings we've had on our lists. Today, I'm sharing a little sneak peak of the progress in our powder bath and downstairs guest bedroom (it will soon be our only guest bedroom!) along with some killer Black Friday/Cyber Monday deals from Wayfair and Birch Lane.
*This post is published in partnership with Wayfair, one of my favorite home retailers. As always, all opinions, concept, and creation are my own. Posts on KelleyNan.com may contain affiliate links. Click HERE for full disclosure.*
ROOM PROJECT UPDATES
Our powder bath makeover started a year and a half ago. For such a small room, it sure has taken us a long time to progress this thing haha. We sat with unpainted moulding and no mirror for most of the year but in the second half of 2019, I finally got my game together. Here's a little glimpse of how it's looking today, wallpapered (find our wallpaper HERE) with the vanity installed. I wanted to switch our pedestal sink for a vanity (for extra storage and a little counter space) but we had to choose something on the smaller size to work within this confined space. This 24″ vanity with marble top is the lowest I've ever seen it for Wayfair's Black Friday sale, coming in at only $438 (plus free shipping, as is any order over $49); in addition to the white, it also comes in a gray finish that's currently in stock. You can find it HERE.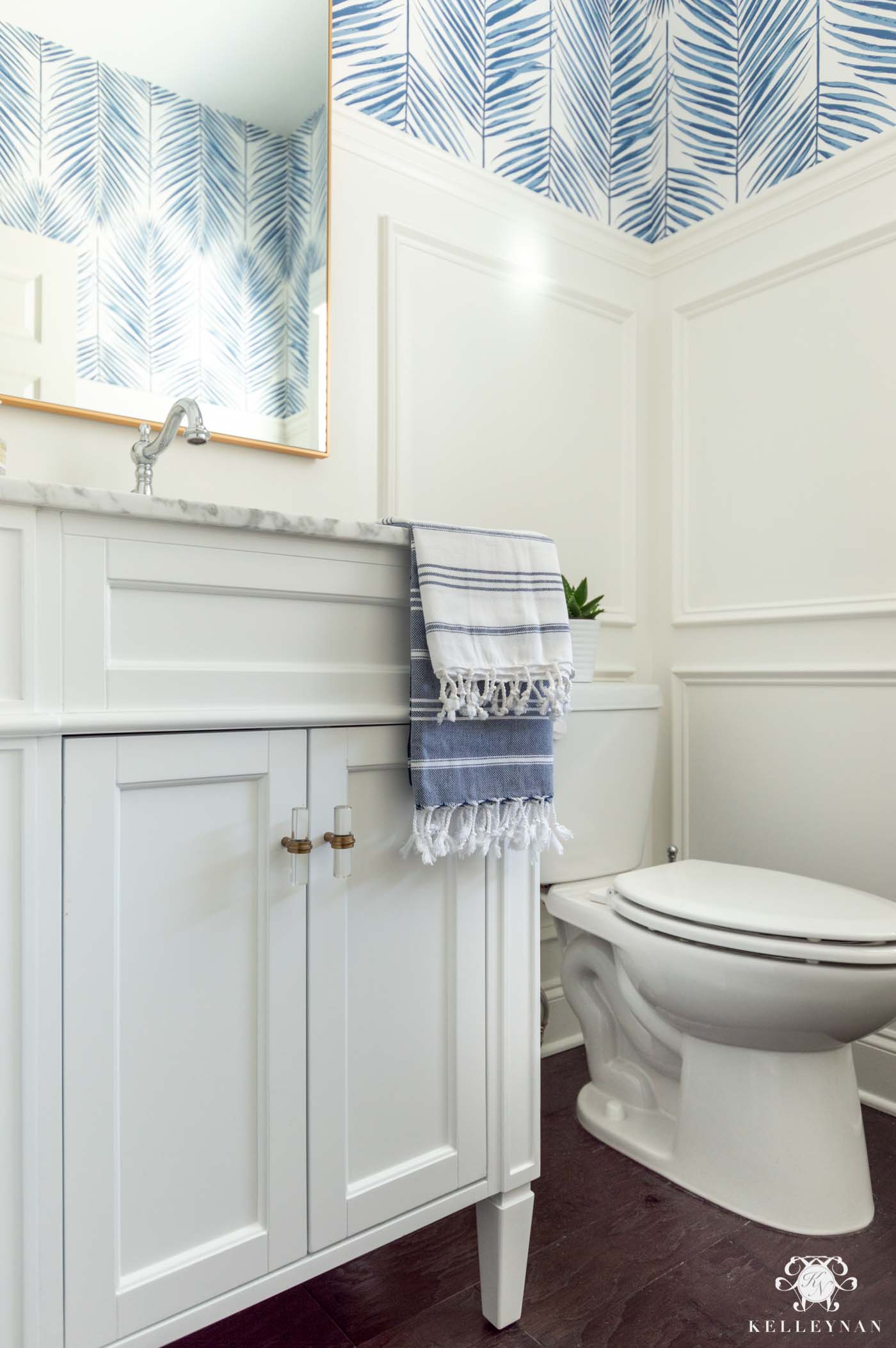 Scroll & Tap to Shop

Our faucet (ours is the chrome finish) is also a Black Friday deal and comes in eight finishes HERE.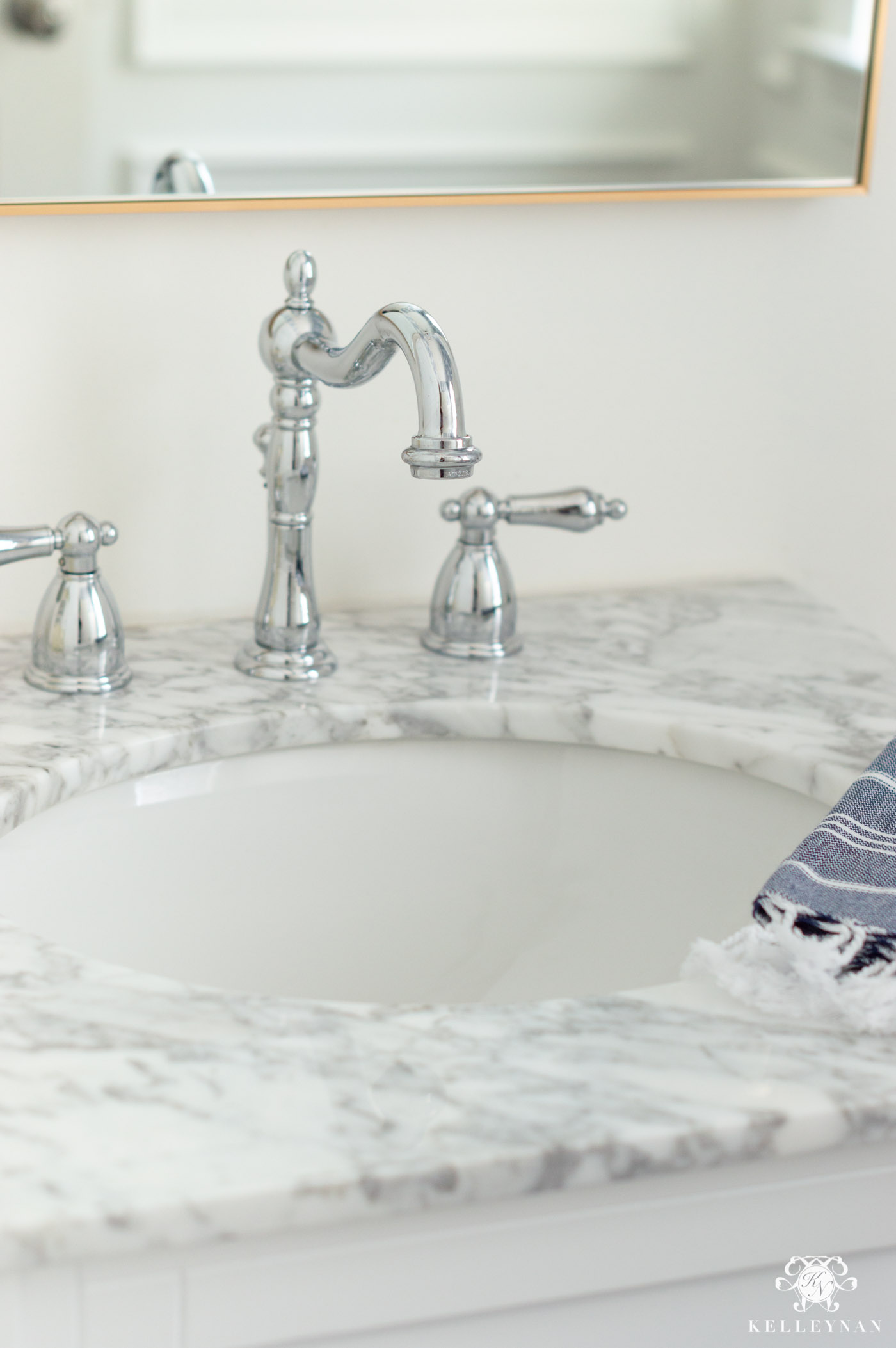 I just ordered these Turkish tasseled hand towels (they come in packs of two in several color schemes) and while I bought them for this bathroom specifically, I will also be using them in the kitchen from time to time.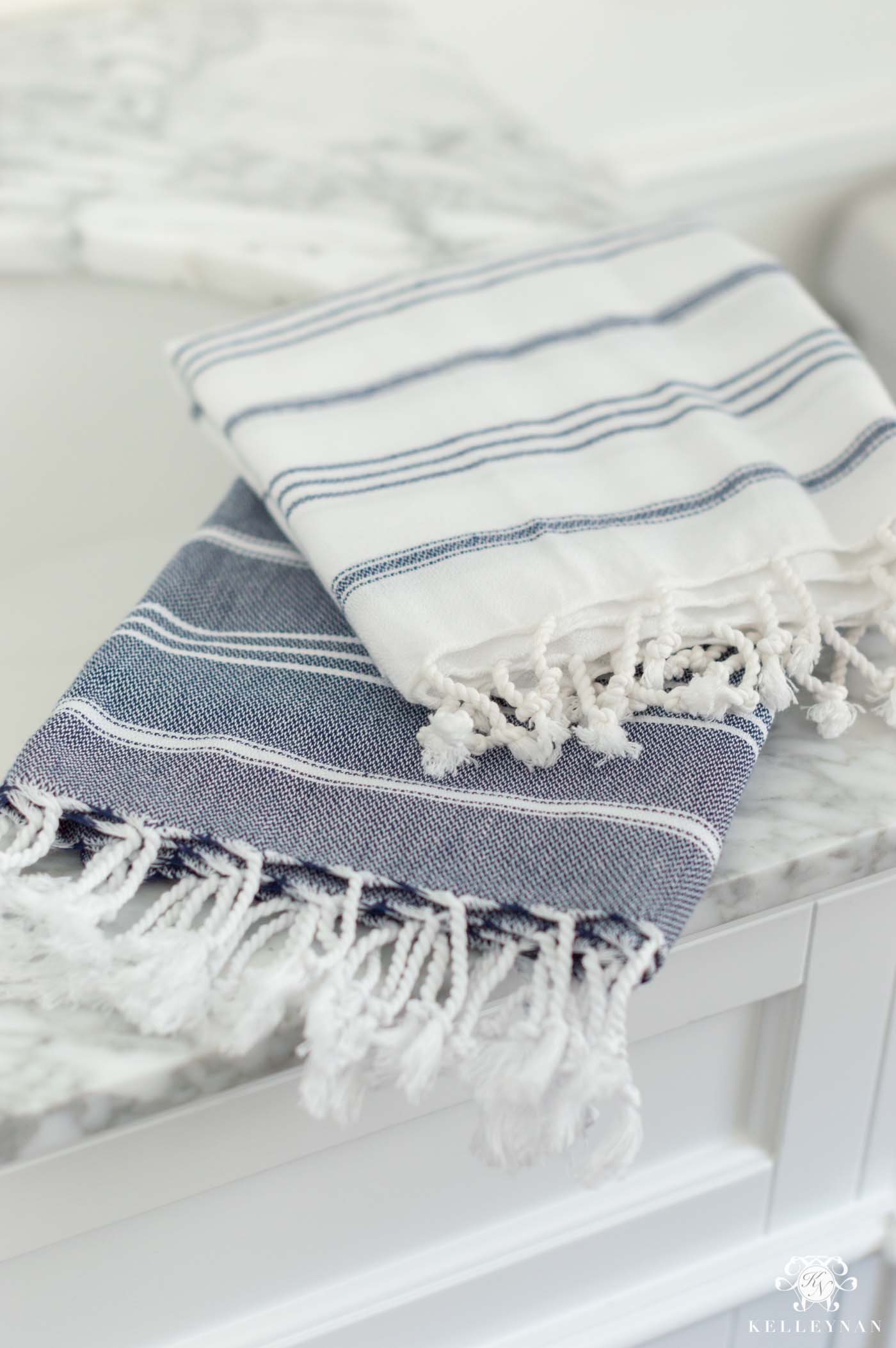 We debated wallpaper for a while (remember THIS wallpaper post?) but when I got this statement palm frond paper, I knew I made the right choice.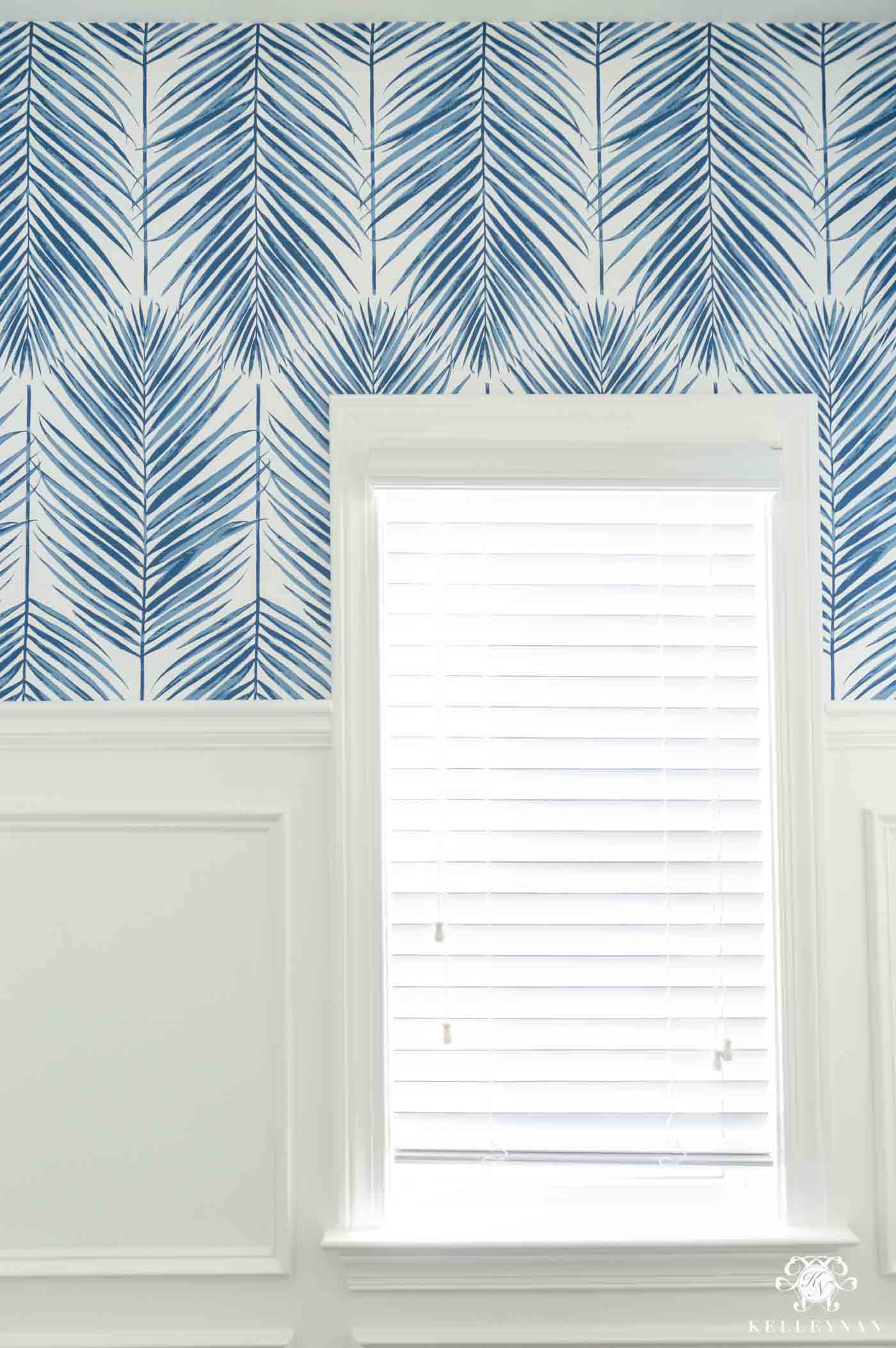 It took every bit of two rolls to repeat correctly but I had several scraps left over. A reader had written to me suggesting that I make art with my various samples and while I haven't used those for any projects just yet, I did determine that framing a few pieces of the bathroom scraps would make for an inexpensive, unique gallery above the bed in the downstairs guest bedroom I'm been slowly transitioning. I ordered three inexpensive thin black frames with mats (these are the 16×20″ size — under $15/ea. and they come in multiple sizes and four finishes — black, silver, gold, and rose gold), took my scraps and set each mat over a section, working to frame out different parts of the palm fronds for variety and a more collected look. I love the result and the fact that for $45, I was able to create a custom, statement art wall. This is the first time I've bought these frames but went for it, based on the great reviews. I can't believe how nice and inexpensive they are. If you're working on a gallery wall of any kind (I wish I'd had these for Eliza's nursery art above her crib!), I 100% recommend these.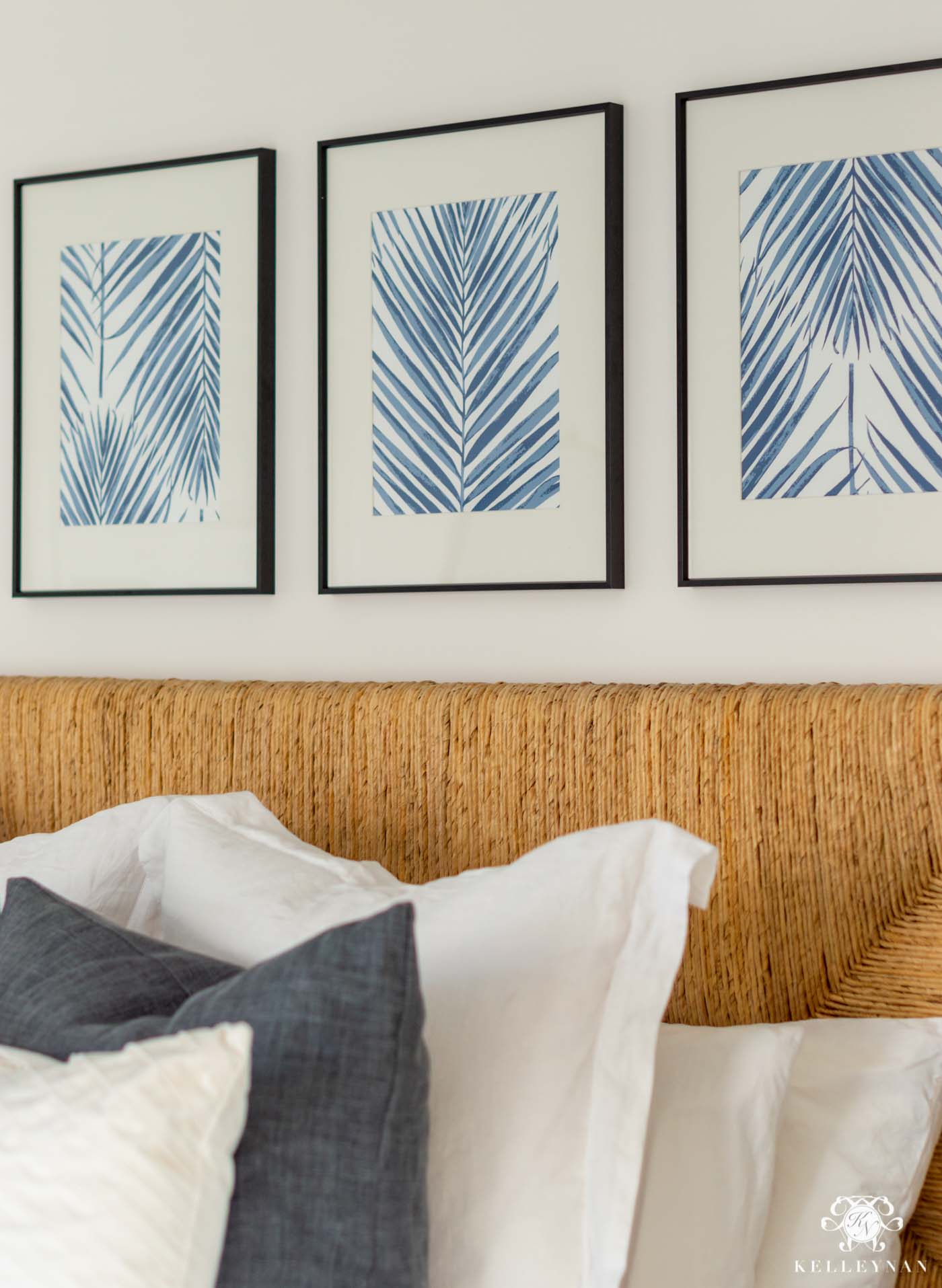 Scroll & Tap to Shop

While I'm using some of what I've had for over a decade in this room, I did decide to update a few pieces to make everything feel a bit more fresh. I got this oversized mirror (mine is the black finish in 36×36″) and this huge lamp for the dresser and it revamped my old dresser of table linens instantly. The lamp is one of my new favorites — it's 29″ tall (!!) and comes in six colors (HERE).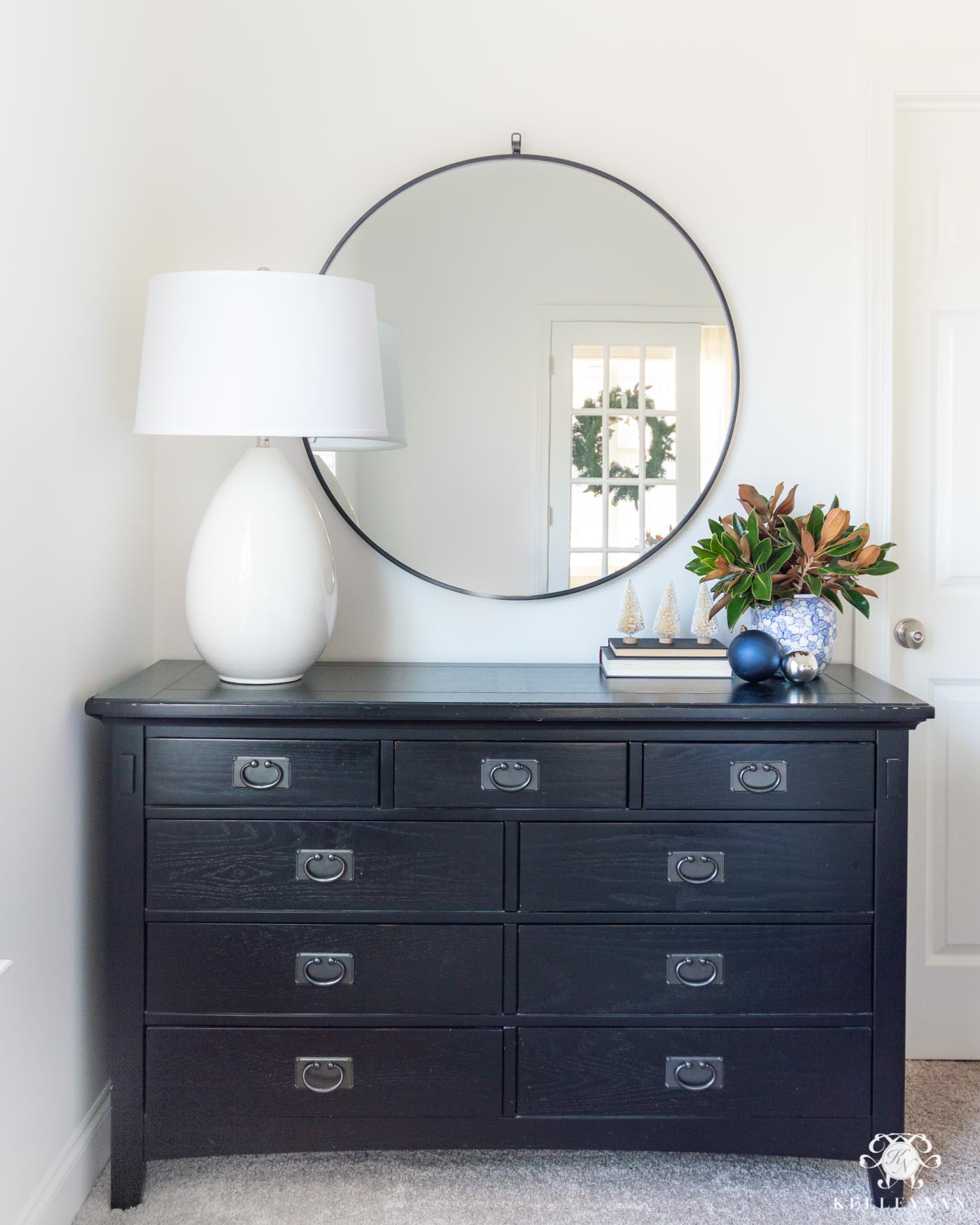 Scroll & Tap to Shop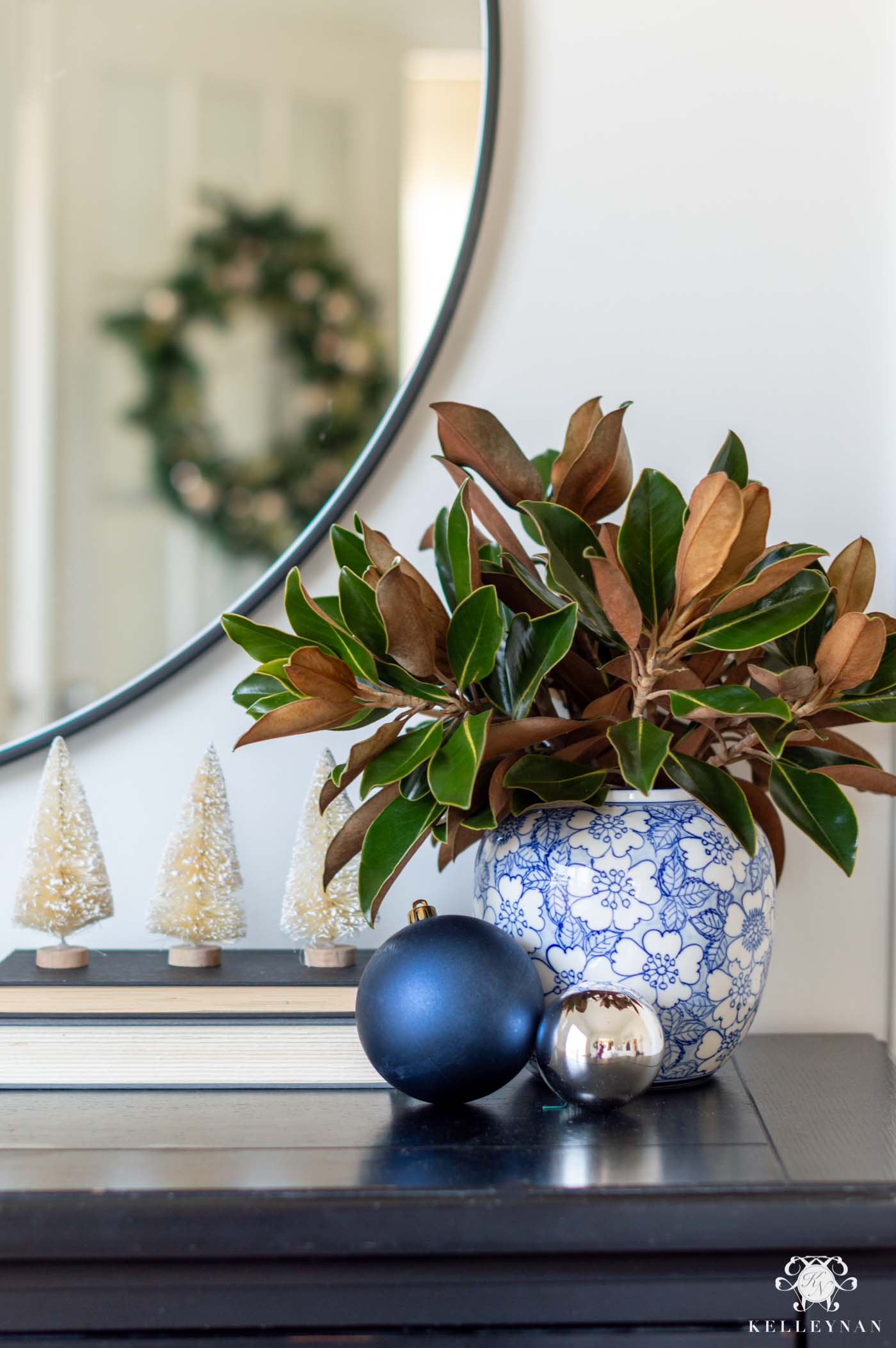 I've become a big believer in luggage racks for guest bedrooms — especially when there isn't flat space to accomodate guests' luggage. THIS rack is inexpensive (under $23) and comes with over 600 stellar reviews. I also have THIS one; it's a bit more but is really pretty if you prefer something less industrial.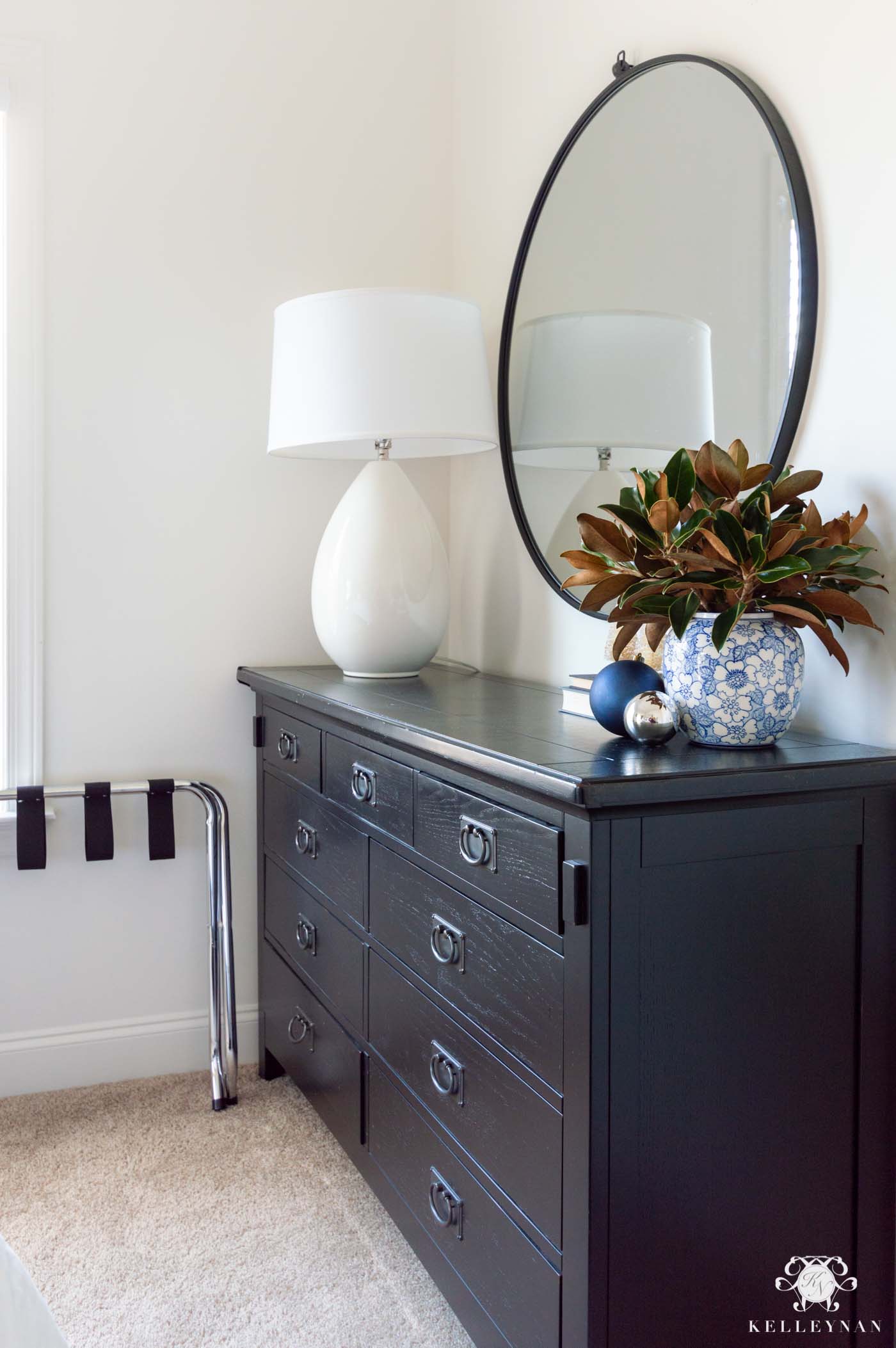 Scroll & Tap to Shop

OTHER KEY CYBER DEALS AROUND THE HOUSE
Speaking of guest bedrooms, my chandelier in our upstairs guest bedroom is on sale at Birch Lane for the lowest I've ever seen. It's marked down but then if you use code SAVEBIG on top of that for an additional 25% off, the grand total is $211! It ships free and is large; you'll definitely want to measure to make sure you have the space. I love the multiple finishes on it from the whitewashed beads to the weathered metals — it makes it really easy to blend with any other decor and furniture. You can check it out HERE. You can see more Birch Lane lighting that's on sale and eligible for the additional 25% off HERE; there's a lot of quality, timeless classics (like my chandelier) than can stand the test of time (and change of personal style). In 2020, I actually have plans for this room to transition to a playroom. This is actually my favorite guest bedroom but it just makes sense; stay tuned for more on that in the new year!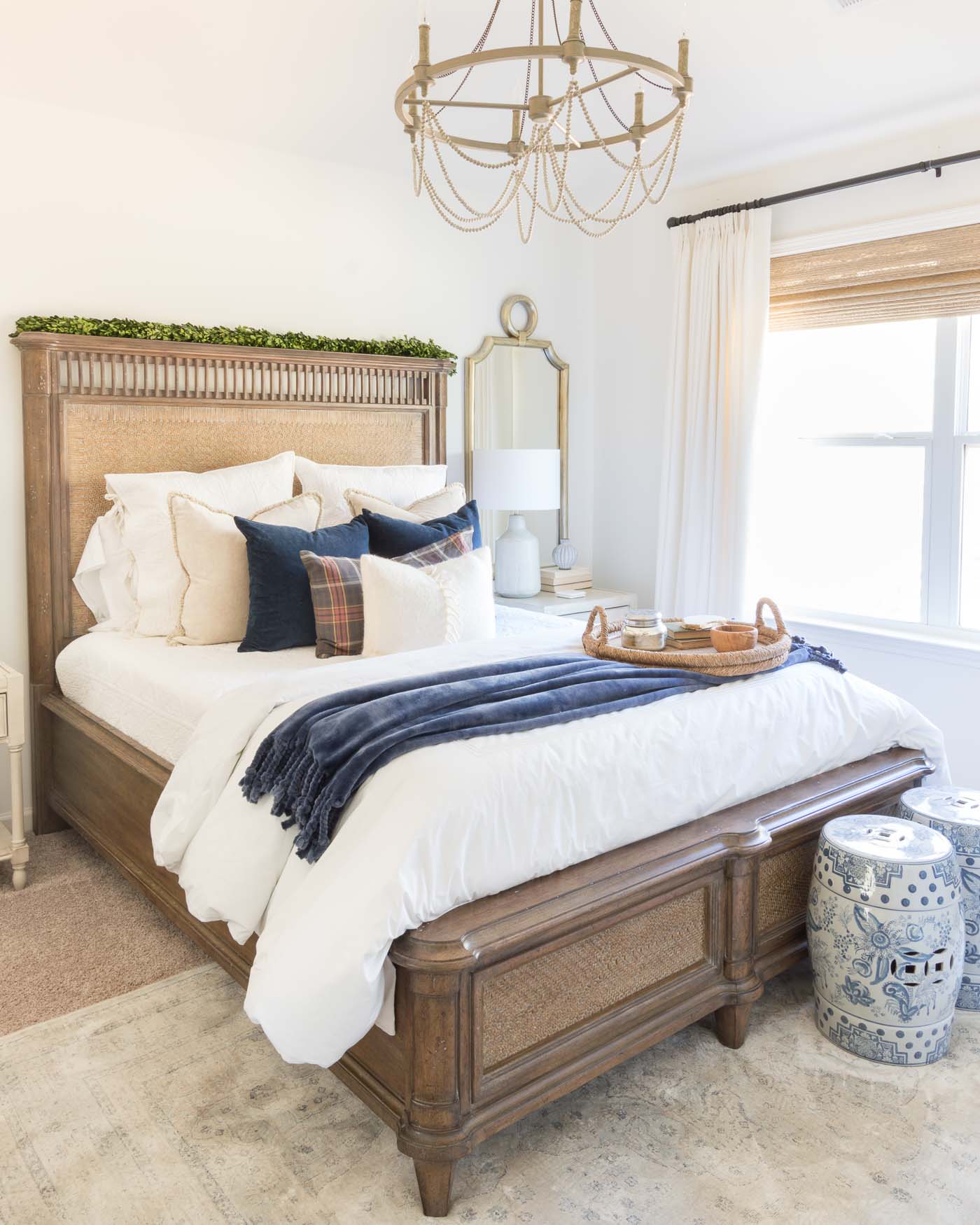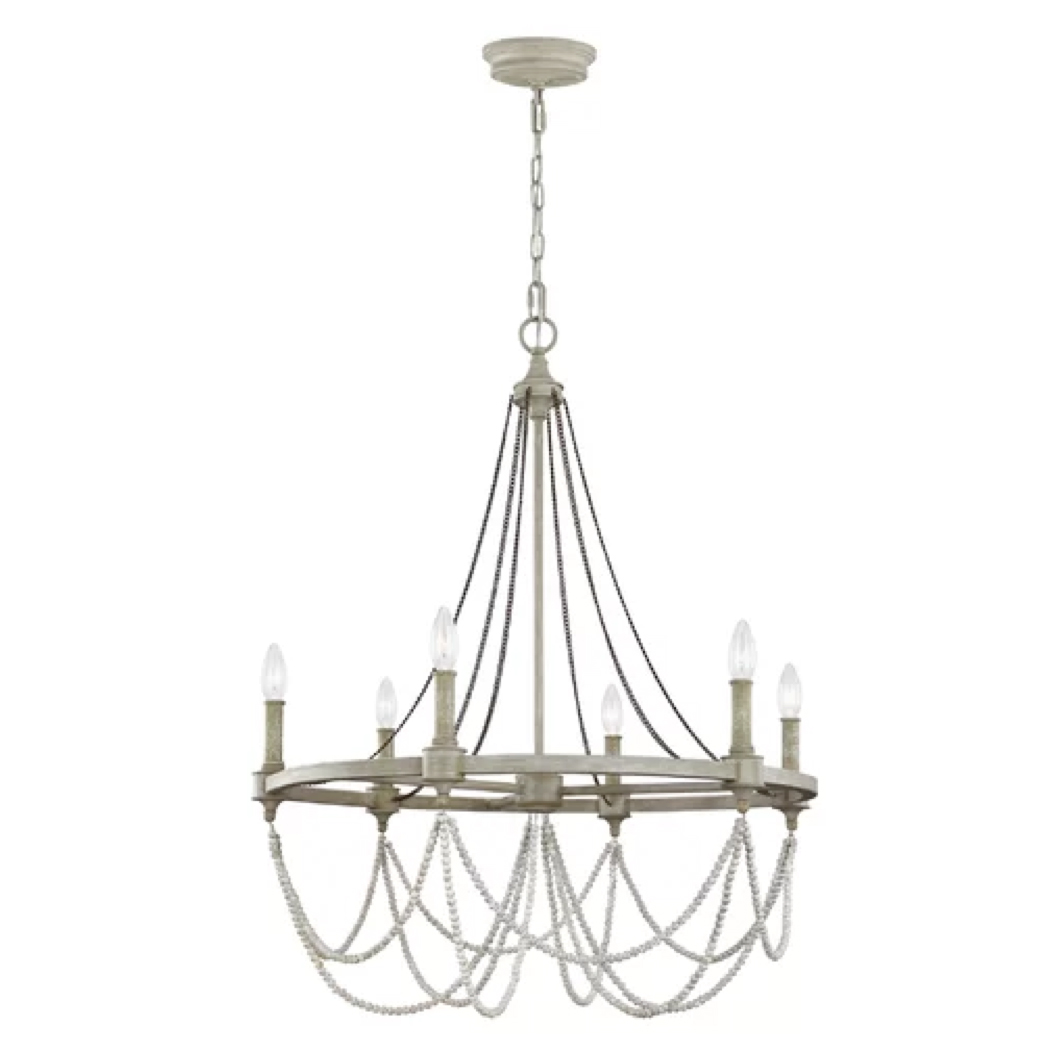 Our dining room rug (ours is the 7'9″ x 9'10) has been in and out of stock all year in the larger sizes but is now back! It's priced at $253 in this size HERE.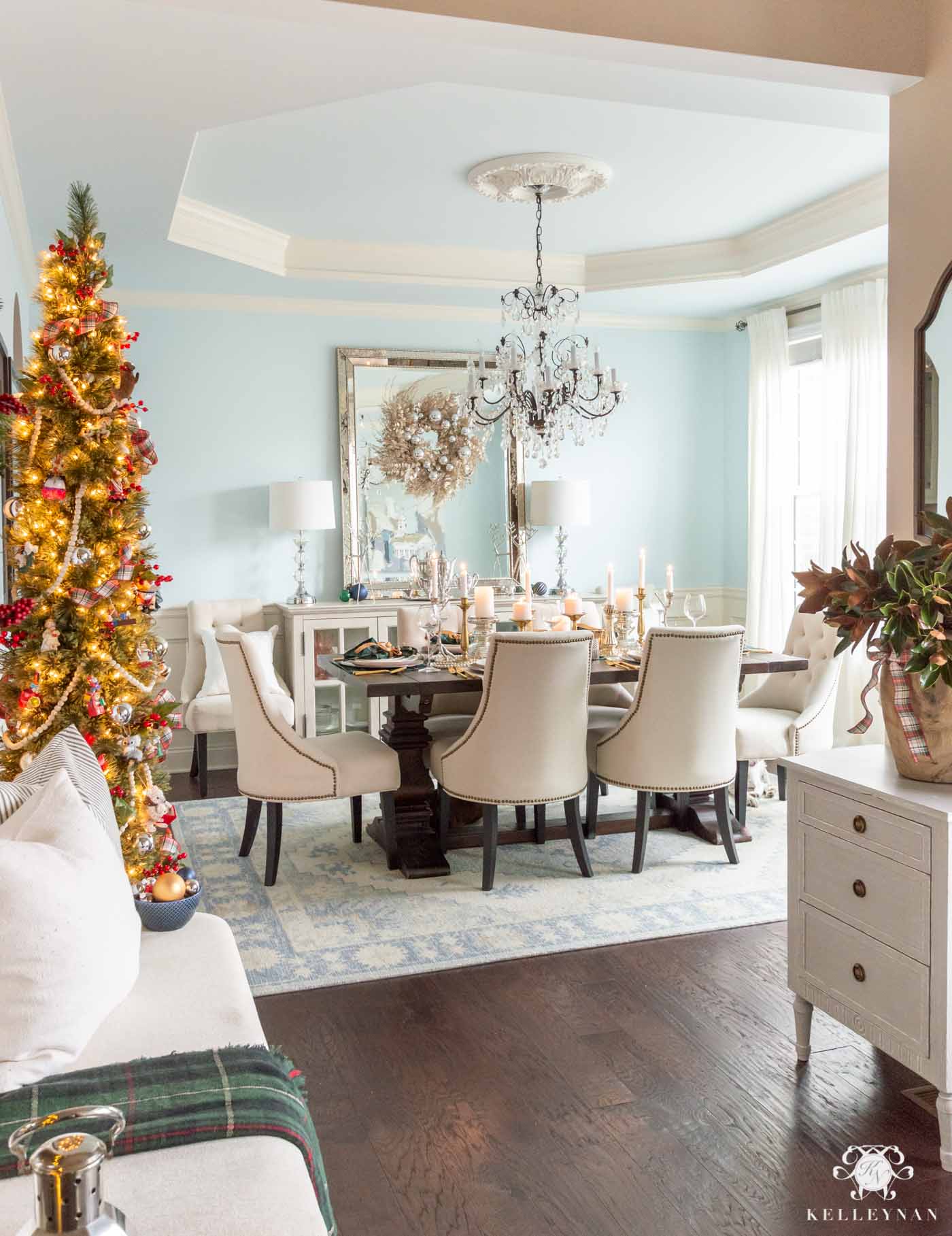 The mirror in our entry, just next to our dining room, is on sale right now for $107.99 HERE.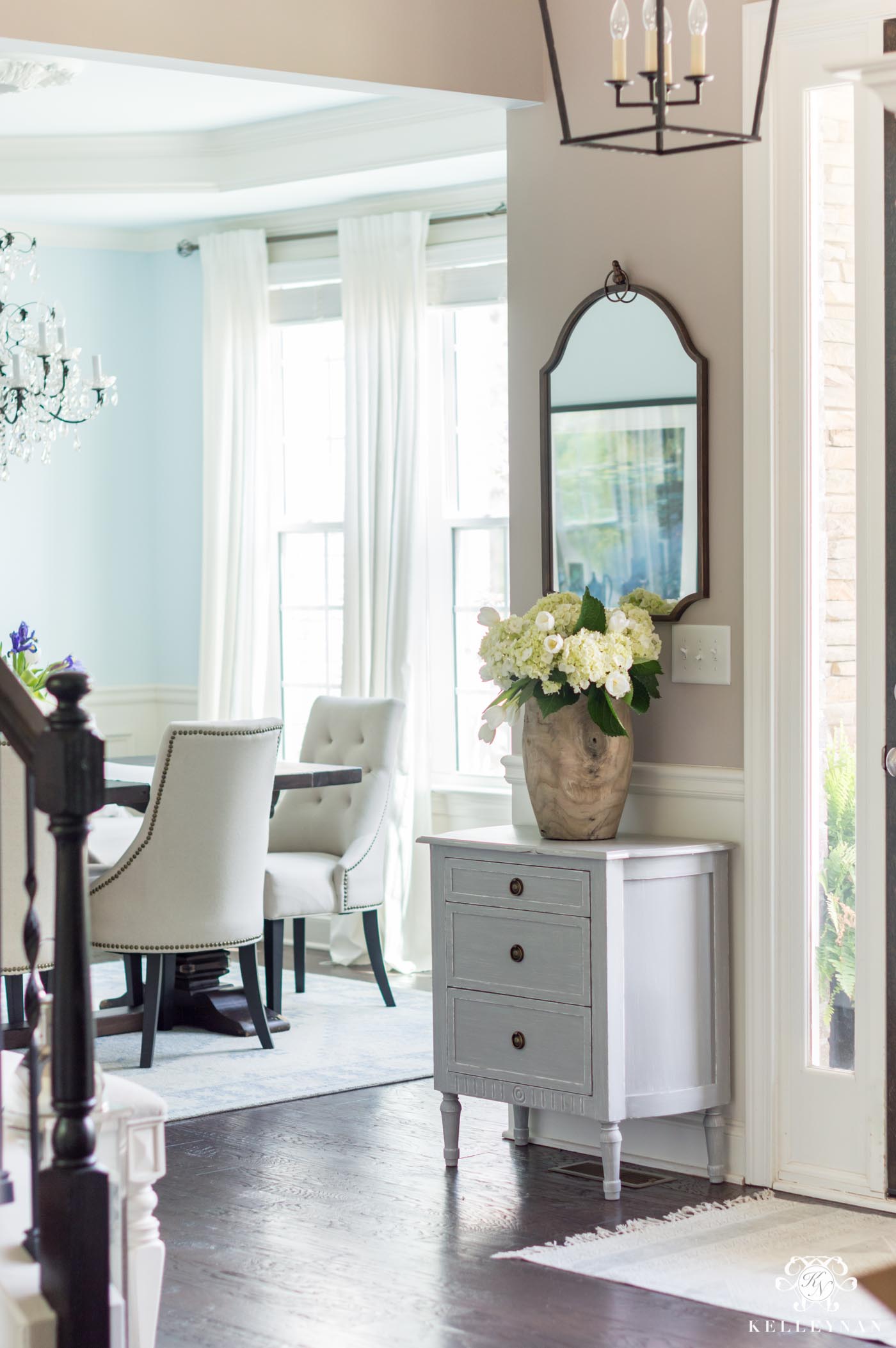 Scroll & Tap to Shop

Whether you're working on a serious project or are just starting to consider updating a space, check out all the Black Friday/Cyber Monday deals at Wayfair (HERE) and Birch Lane (HERE). And, be sure to look for the extra 25% off marked deals at Birch Lane (code SAVEBIG).
For holiday gift ideas, you can use my "Gift Ideas" tab in the menu at the top of the screen. I'll continue to add a few more in the coming days as I shop and work through my own list!
NOTABLE WAYFAIR & BIRCH LANE BLACK FRIDAY DEALS — ENDING SOON!
There are some crazy good deals right now being highlighted for Black Friday. Wayfair has their lowest price marked and Birch Lane is offering an extra 25% off certain items (as listed) at checkout with code SAVEBIG. In addition to their sale markdowns, Wayfair is also running surprise Flash Sales every 6 hours! Be sure to take a look and watch them HERE. Take a look below and tap the link for more information/to shop.