Happy weekend, friends! We are heading to our first Braves game at the new stadium tonight; the Easter Bunny gave Dave tickets back in the spring for a baseball game that was five months away. See? Even the Easter Bunny plans SUPER FAR ahead in our house 😉 This week's Snack Around the Plate is more of a "full meal", but there is so much I wanted to pack into this installment. We'll keep the pleasantries short today and dive right in.
*post contains affiliate links*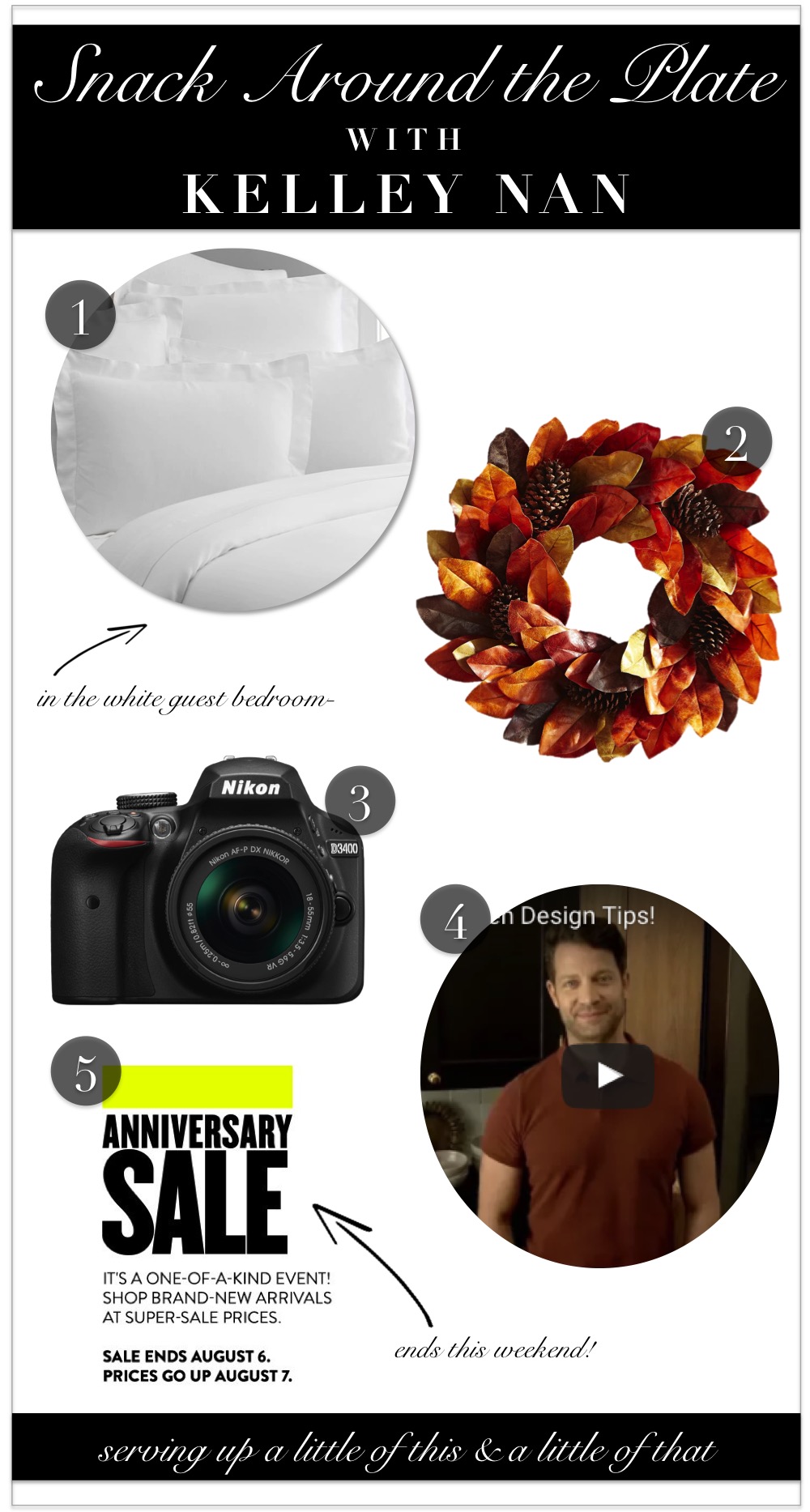 1. PB Belgian Flax Linen Duvet & All PB Bedding 30% Off (plus free shipping): Pottery Barn is having a huge bedding sale this weekend- EVERYTHING is 30% off, plus free shipping with code SLEEPYHEAD. Almost all of my bedding qualifies, including my favorite duvet cover- the Belgian Flax linen we have in our white guest bedroom. This thing is the softest, coziest, most luxurious duvet cover ever and it's still on my master bedroom list. The white linen diamond quilt is also available for 30% off!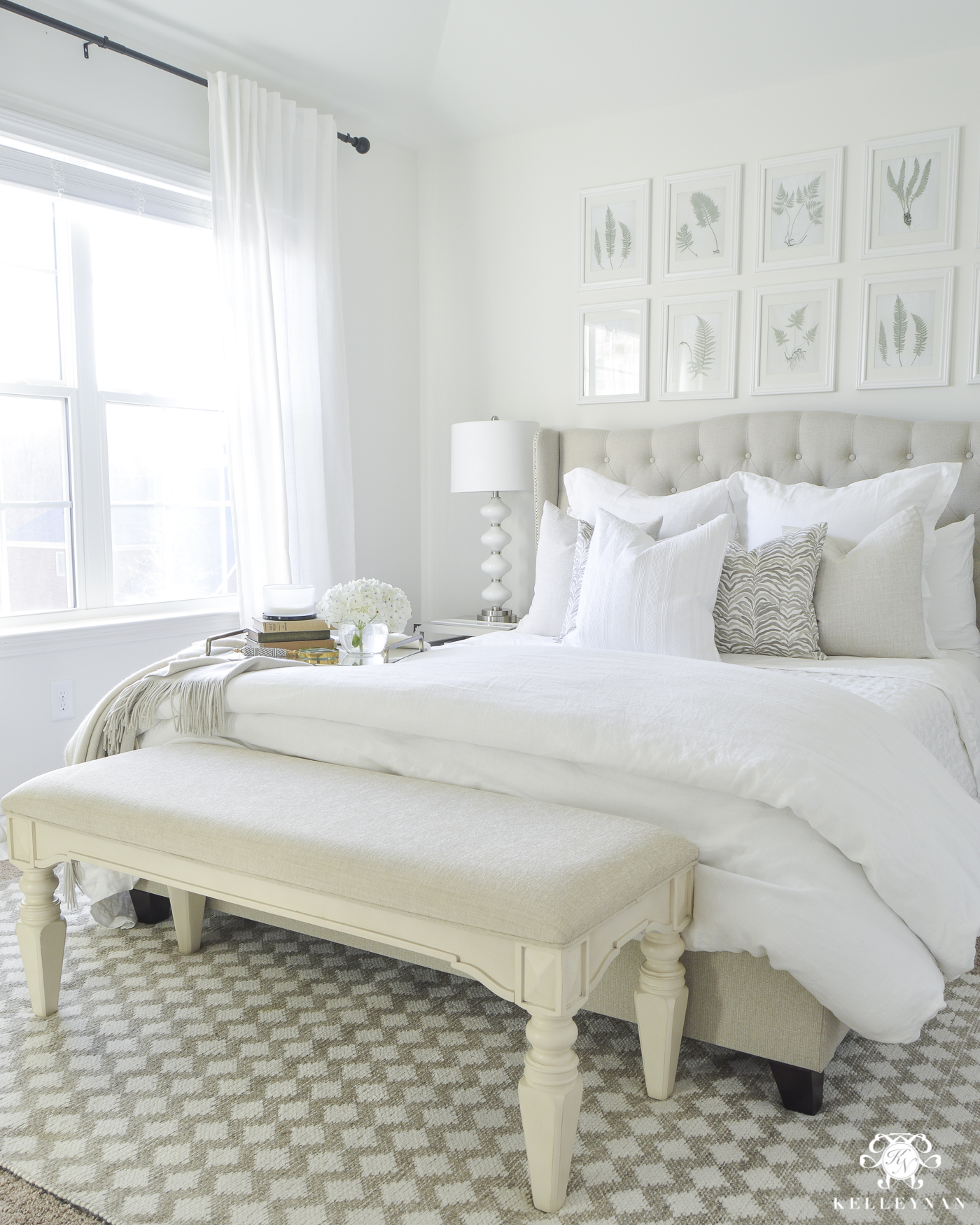 Also qualifying for the sale- the Hanna quilt and navy striped duvet from the blue and white bedroom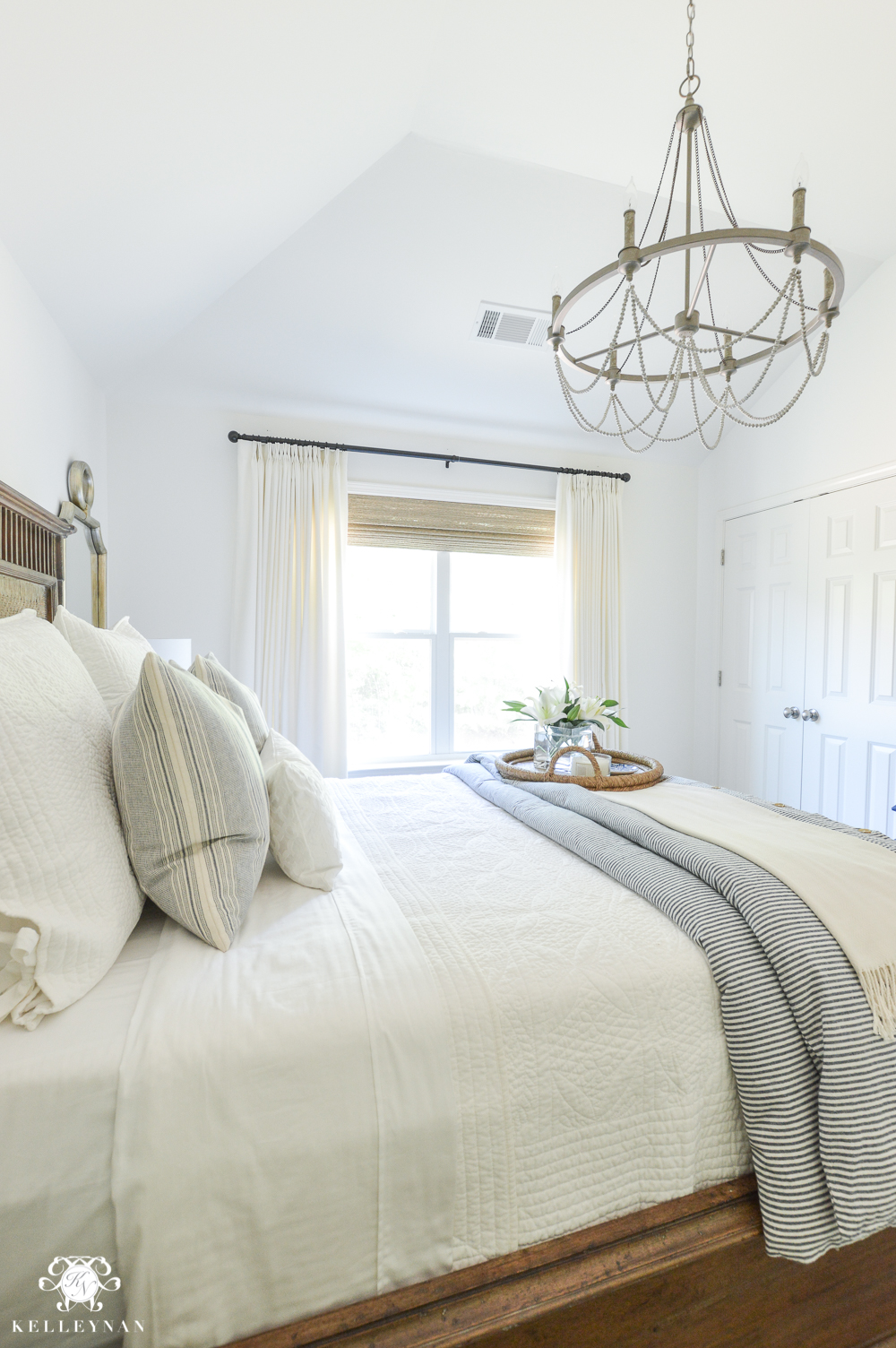 Last but not least, the Hadley ruched duvet cover (perfect for lazy ironers like me!) and the same linen quilt (but in natural) can also be scooped up at a killer price.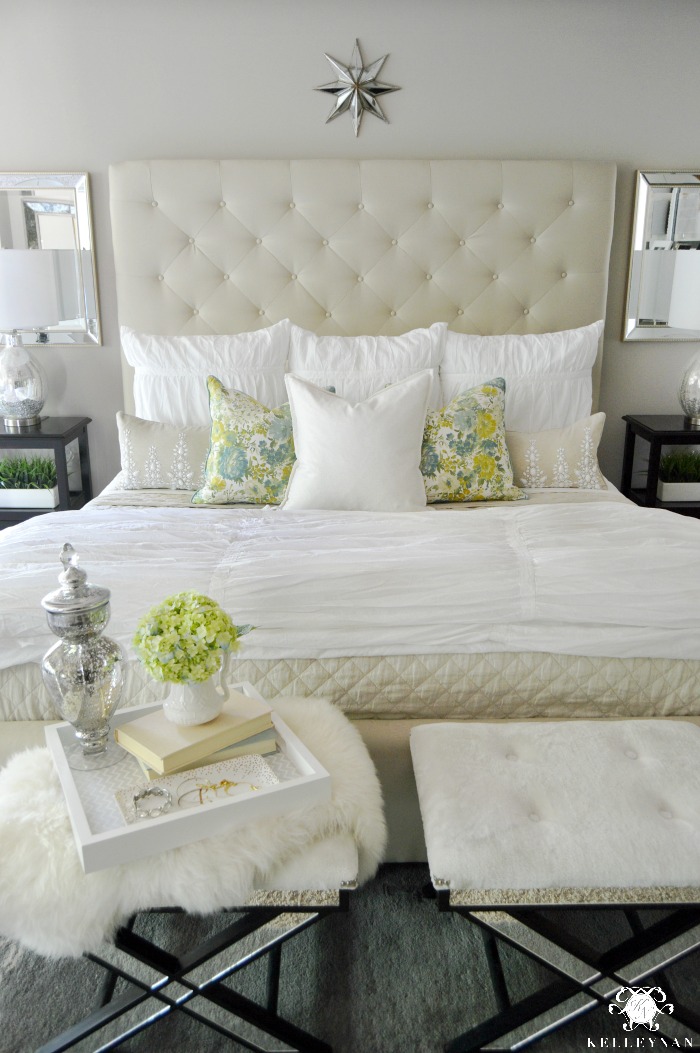 SHOP ALL MY BEDDING FOR 30% OFF

2. Fall Wreath Back in Stock!: Last  year, my front door wreath was my most asked about piece of fall decor. Unlike most leafy autumn wreaths, this one is made of faux magnolia leaves- especially perfect if you are in the south 😉 And, they are a substantial rubbery material- not cloth that will bend and weather quickly. When the season came to a close, so did the availability of the wreath but it is officially back! With fall just around the corner, NOW is the time to start your prep.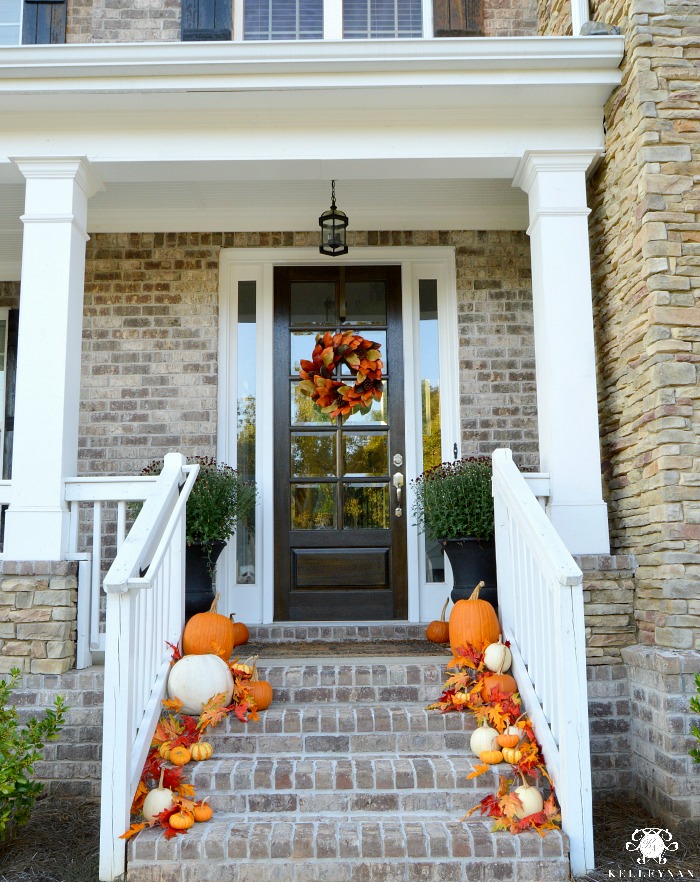 3. My Nikon Camera: I've had a lot of questions recently about the camera I use. While I posted a camera equipment post a while ago HERE, I thought I would share it here also for anyone who may be newer and having the same question. My model is the Nikon D3200; the newest is the Nikon D3400. It comes with a lens that I used for the first several months while I learned the camera but purchasing THIS 50MM f/1.4 LENS was the biggest game changer.
4. Nate Berkus Interview by Driven by Decor: If you know me, you probably know my friend Kris of Driven by Decor (or at least have heard my rave about her in other posts). Last week, she was approached with the opportunity to interview Nate Berkus on kitchen design. If you are looking for something beyond the typical white kitchen, you won't want to miss this quick video interview. Plus, he talks easiest ways to make changes, and yes/no on patterned tile ;).
5. Last Call for Nordstrom Anniversary Sale!: Y'all, we've been going strong on this annual sale for the past few weeks. I have had open tabs on my desktop, where I've been refreshing out of stock items on repeat. (And ya know what? It has worked on almost every piece I let slip away before I decided I had to have it!) If you were bummed about something that was on your list that sold out early, check now and check again. And keep checking. Since returns have started rolling in, almost everything is restocking in limited quantities but they vanish again, literally, in minutes. The last thing I have my fingers crossed for is this shirt in blue. I ordered a backordered version, only to have it cancelled. I have been successful in ordering the black and white and the blue and peach; yes, I love this top THAT much. You can wear it open or closed, untucked, knotted, with jeans, leggings, even tie it up over a maxi dress. This is my #1 fall staple.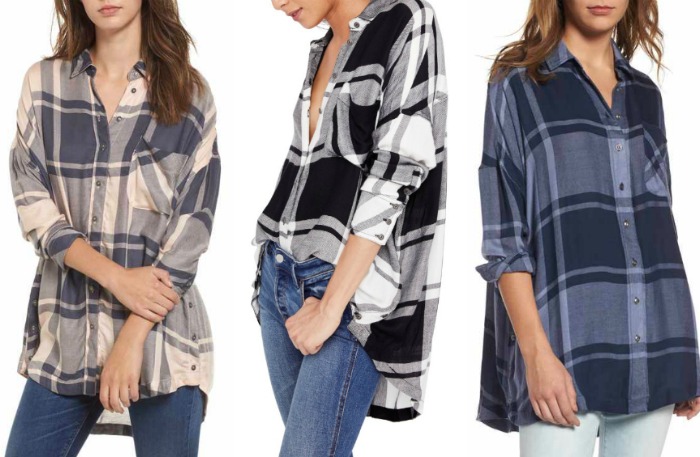 As a reminder, you can find my other favs that I ordered and tried on HERE.
One final fav that has not sold out are the mega comfortable Blondo Waterproof booties. I ordered in black and am still contemplating the mushroom (can you tell that when I love something, I have to have it in every color?)

Good luck on hitting those sales- wishing you all a safe and wonderful weekend. Subscribe to my newsletter below, and never miss a thing!