It's officially been one year since I've started blogging full time (holy cow!)- I'll save all my thoughts on that for a post coming soon, along with survey to touch base- I love getting your feedback and it helps more than you know! I've also been a little slow on here because I had an unexpected project jump to the top of my list – my kitchen. "What the heck?!" cracks in our countertop evolved into the start of a mini kitchen update that I'm excited about. We aren't changing much but I think the areas we do upgrade will make a big impact; I'll be sharing my plans for that in the next week, too so be on the lookout for both. The Fourth of July kind of snuck up on me this year- maybe because it's on a Wednesday? I was really tame but did add a few patriotic touches like these mini flags in our blue and white guest bedroom.
*Posts on KelleyNan.com may contain affiliate links. Click HERE for full disclosure.*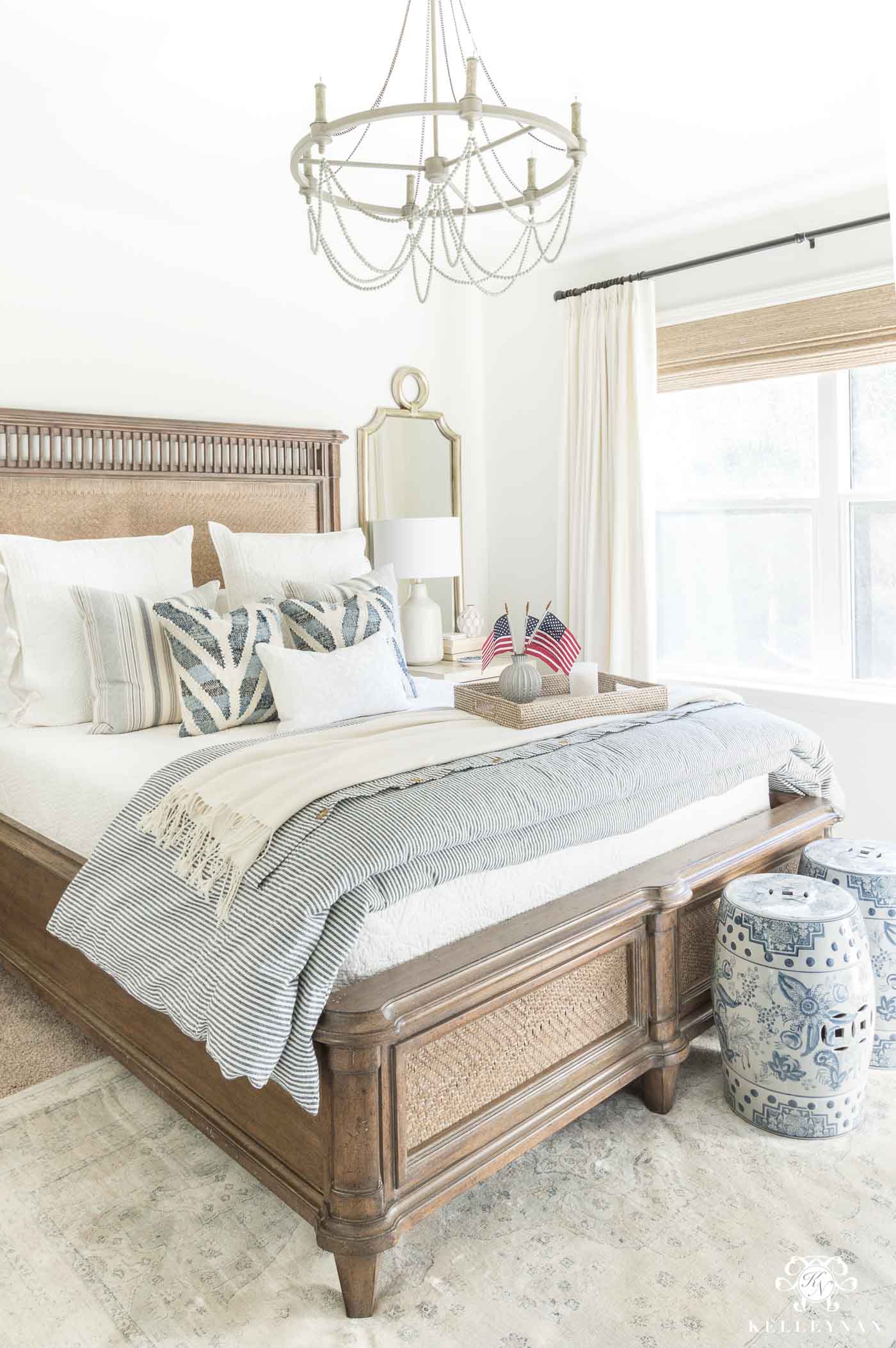 See? Really mild haha. I did include some inspiration at the bottom of this edition of SAP from previous years 😉 Here are some highlights, questions, and random notes from this past week.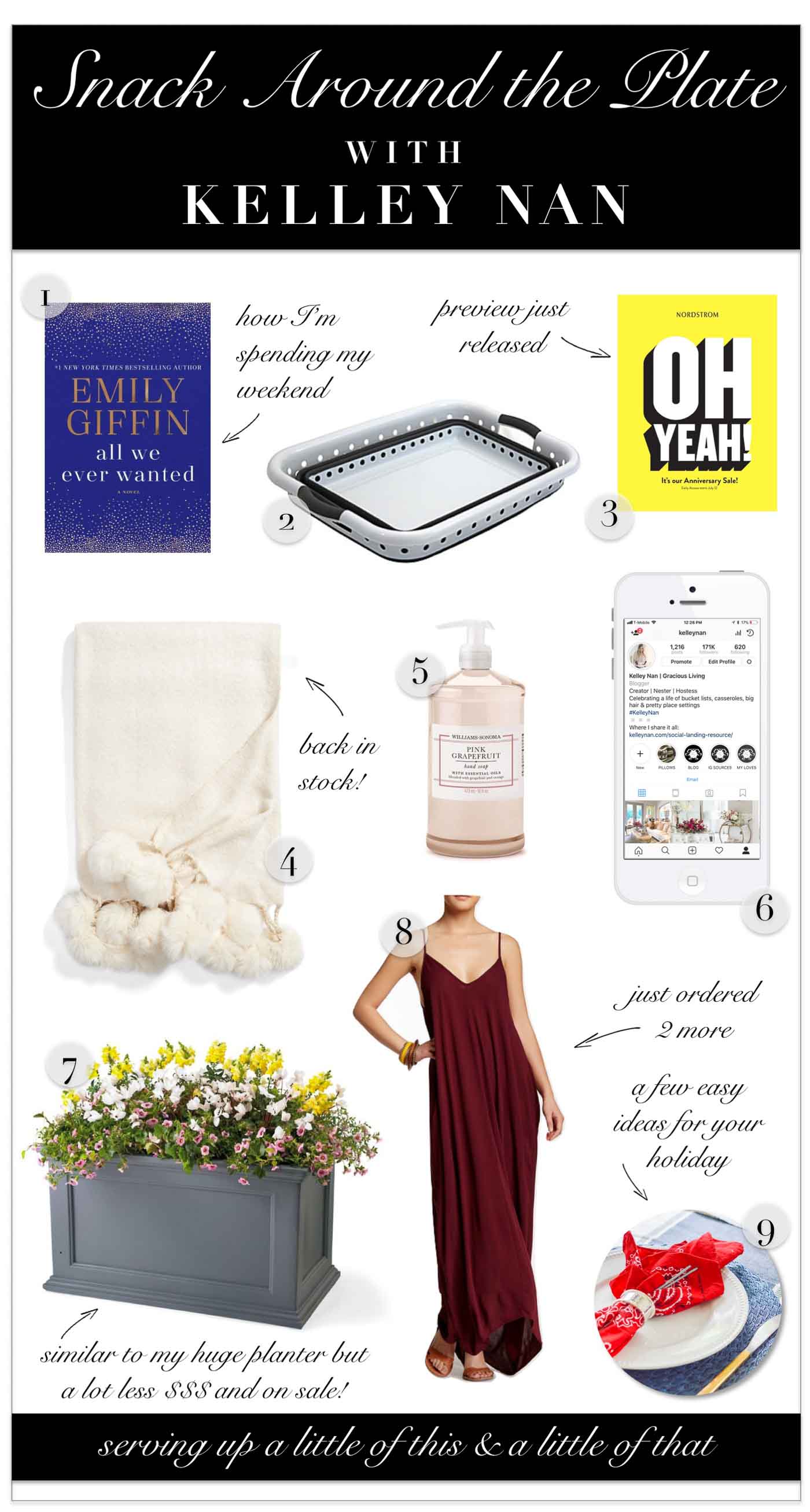 1. All We Ever Wanted by Emily Giffin // I have been waiting for this book to come out and it was finally released this week! I've mentioned some of her books before (like the two that first hooked me- Something Borrowed and Something Blue); they are my favorite beach/weekend reads. // Shop/Download it HERE
2. Collapsible Laundry Basket // Costco is Dave's Disneyland and it isn't unusual for him to make multiple stops a week (crazy, I know). I've come to expect some of the random discoveries he brings home but I have to say- this one is pretty fun. We have yet to use it but the collapsible part is stiff so it seems like it will work well. You can store it sideways next to your machine, in your closet, under the bed, or flat on a shelf. I believe Dave said it was on sale for $9.99 at Costco but if you aren't a member, the next best price I found was here. Plus, I bet you can find a coupon 😉  // Shop it HERE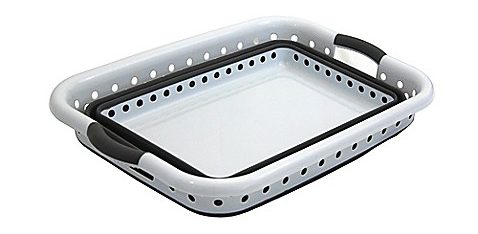 3.
Nordstrom Anniversary Sale Catalog Preview
// I shared the sneak peek at the bottom of my last post and have since been making a list of key things I'm going to be on the lookout for. I also mentioned that I wasn't dying over anything in the small preview catalog but that's what happened last year too, and the sale ended up being filled with great deals I took advantage of. What I'm hoping will be included and is at the top of my list this year- more pairs of
Zella Live In High Waist Leggings
, work shoes for Dave, possibly the
T3 blow dryer
, a new eyeshadow pallet to test, fall tops, Vineyard Vines shirts for Dave, a new clutch, and I really want to try the cozy barefoot dreams cardigans that so many people go nuts over. Anything on your list? The sale starts July 12 for cardholders and is open to everyone a week later.  //
Browse it HERE
4. Pom Pom Throw // This past winter, I got this pretty, cozy throw and not only did I love it, but many of you did also- it kept going in and out of stock throughout the season before it went out permanently. Well, it's back! At least in the ivory (which was my first pick but I had to go for the gray since ivory was sold out at the time). It's super warm and soft but it's also the perfect basket throw (see below this past Christmas). // Shop it HERE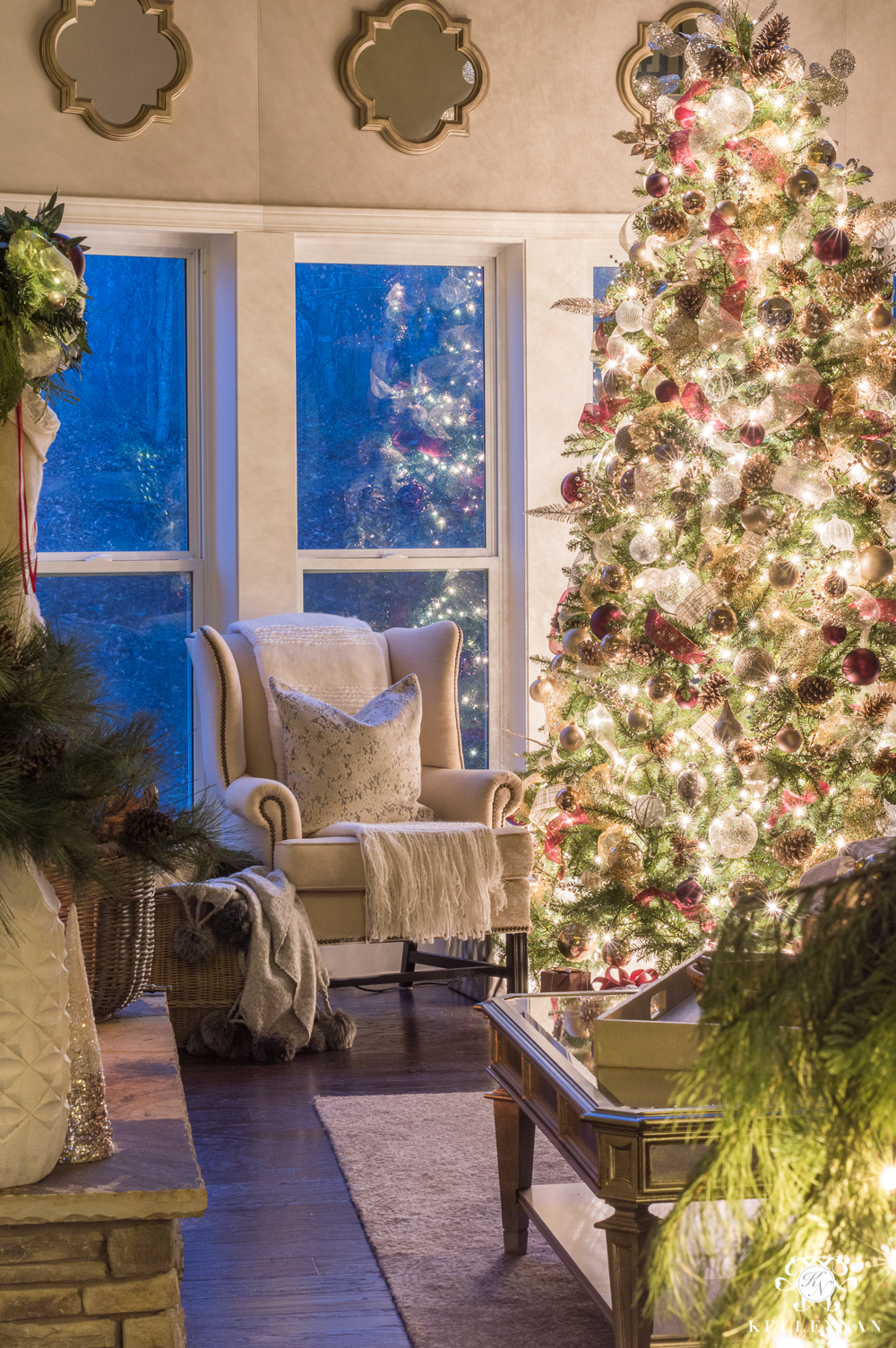 5. Favorite Soap // The Williams-Sonoma pump soap is my absolute favorite; it's pricier (for me) so if I only used it in limited spots, I would say the powder room and occasionally used guest bathrooms would be my pick. The scents are all divine (I currently have four different scents in our house) but the grapefruit is my favorite. They are on sale right now so if you have been wanting to try them, it's a good time to dip your toes in 😉 // Shop it HERE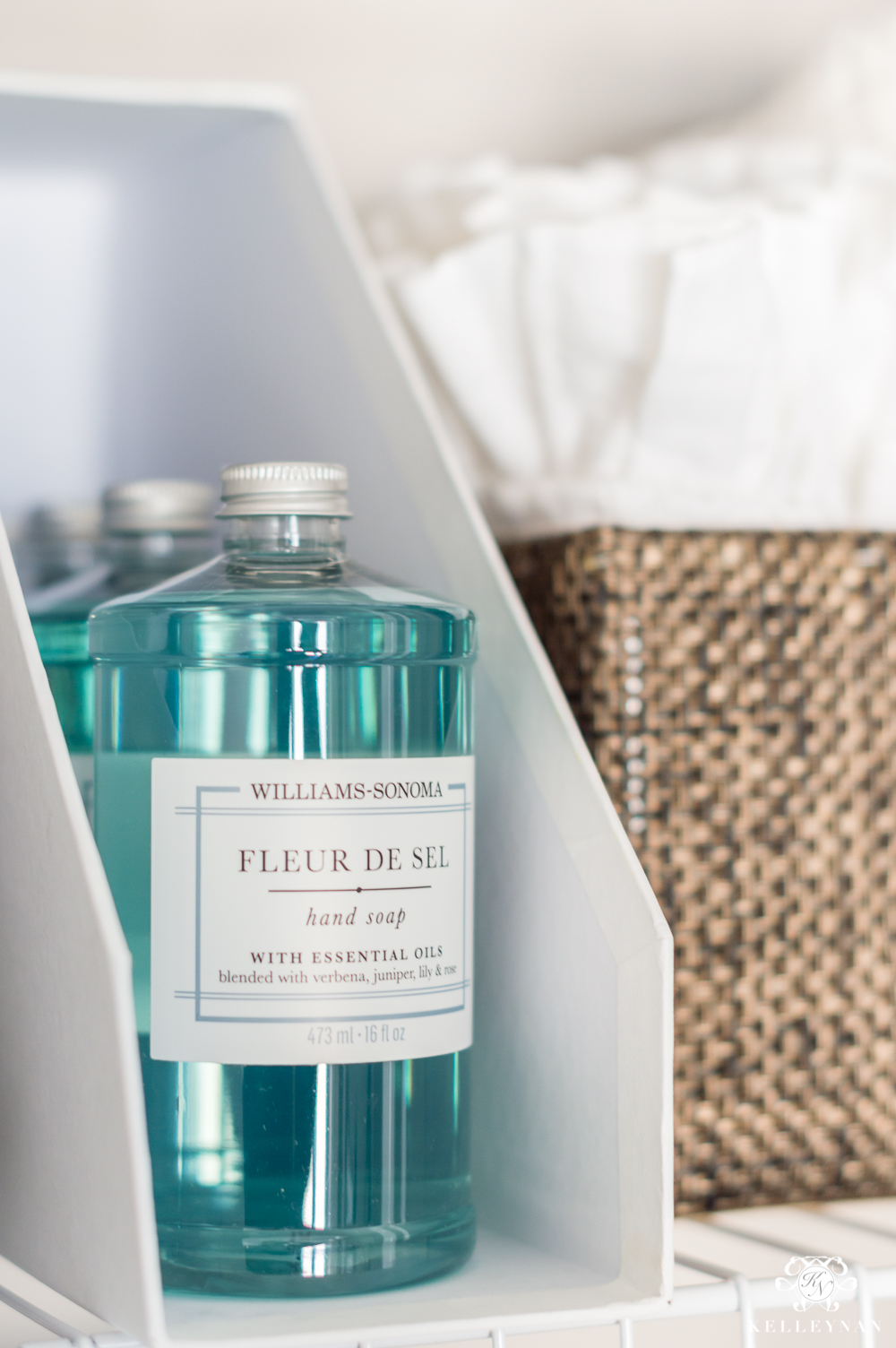 6. Instagram Story Video // This past week, I partnered with At Home and decided to venture a little deeper into using video. I've pulled a few videos together in the past but have to say, this was my first time trying it in this way and I was pretty proud of the result haha. It was a fun day (stay tuned for all the looks, coming to Instagram SOON); I wanted to share to see if you would be interested in more video on the blog. It takes a little longer to produce, but it's fun and I enjoy mixing things up a bit. If you missed it/aren't on Instagram, here's a recap of my prep day-
7. Oversized Planter // I got a lot of emails about the planter I shared last week in my post on plants that will survive and thrive in the the hot Georgia sun (HERE). It was an RH outlet find but I did find a similar, large trough that comes in several different colors (and is on sale for a crazy price with code 25OFFJULY) It's less than I paid on clearance for mine at the RH outlet 😉 // Shop it HERE
8. Favorite Gauze Maxi Dress // No surprise here- I've shared this dress before but when more colors came in stock (and since they are still priced super low (under $30) ), I picked a few new colors to add to my collection. In addition to my linen jumpsuit, this is one of the only things I've worn all summer. You can wear it to the pool or wear it out; wear it at home or for errands – seriously, you can dress it up/down for anything. // Shop it HERE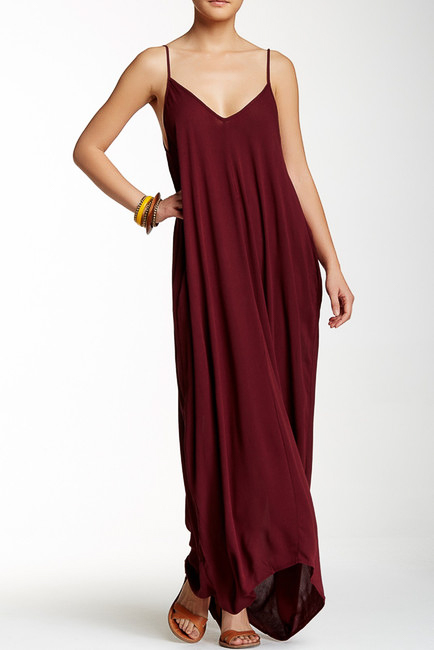 9. Easy Fourth of July Ideas // With the 4th being on a weeknight, our holiday will be relatively low key but if you are planning a barbecue, guests, or just want to add a special touch to the holiday for your family, you can check out these previous 4th of July posts for some ideas.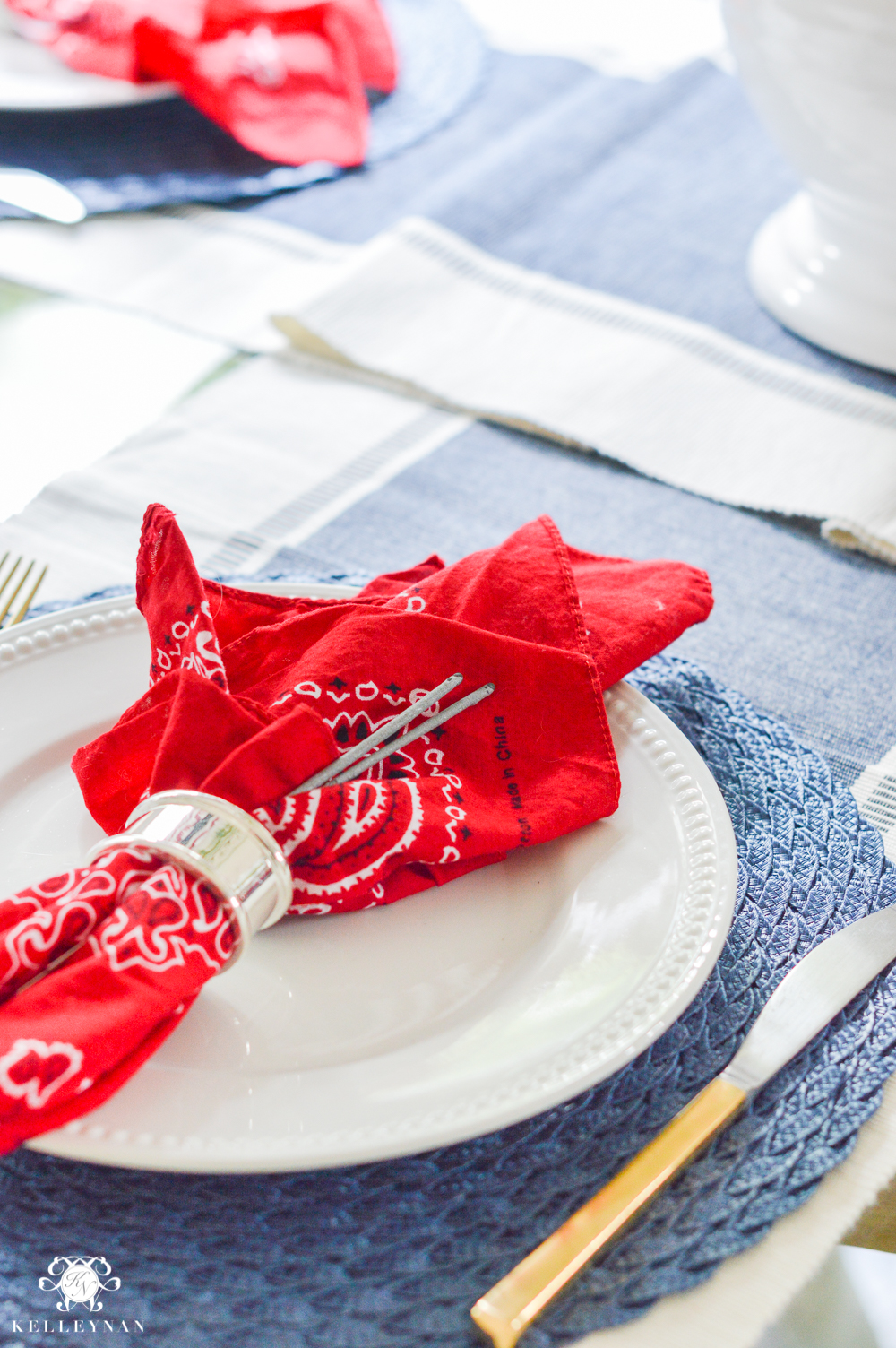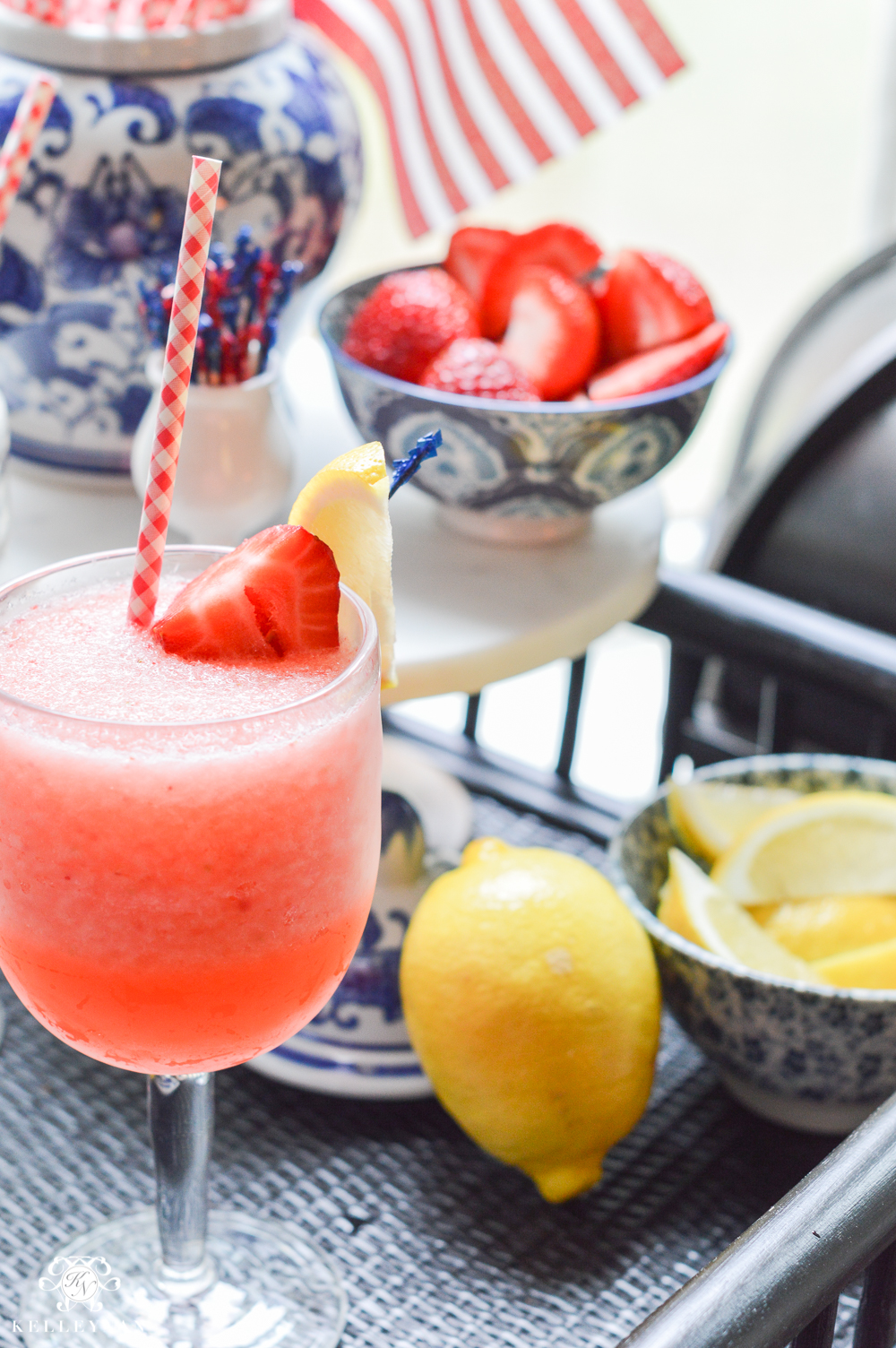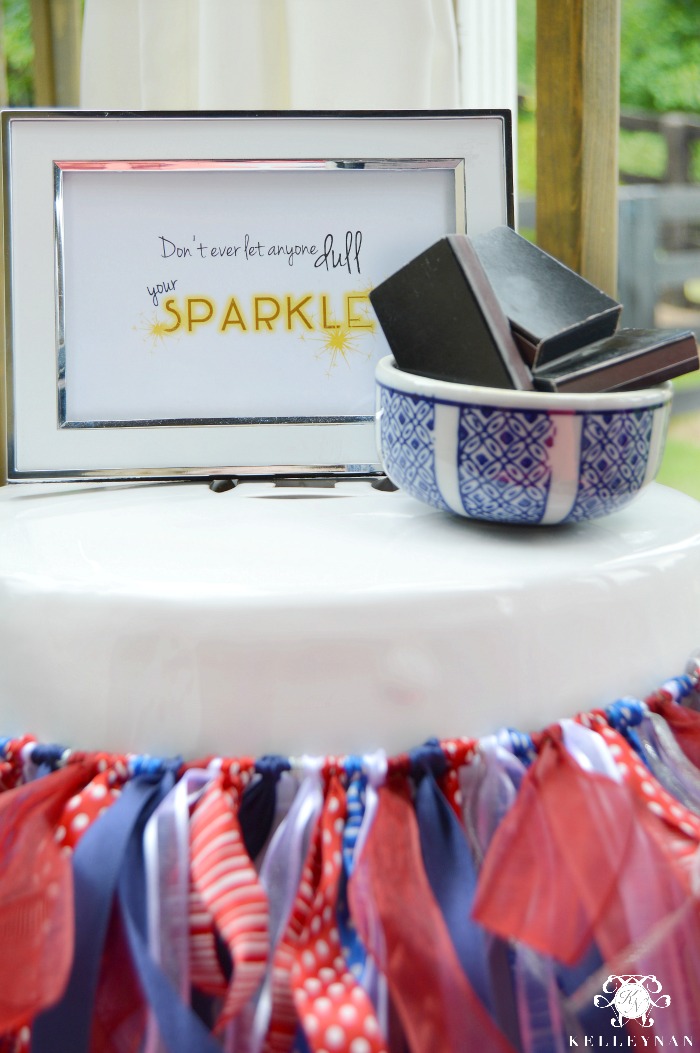 Lastly, I am starting a new KN Reader Spotlight feature in my newsletter, with photos submitted by readers who may have been inspired by something on KelleyNan.com; if you want to submit a photo for a chance to be featured, I'd love it! Email your photo (and how you preferred to be credited) to [email protected] and also subscribe to my emails below.