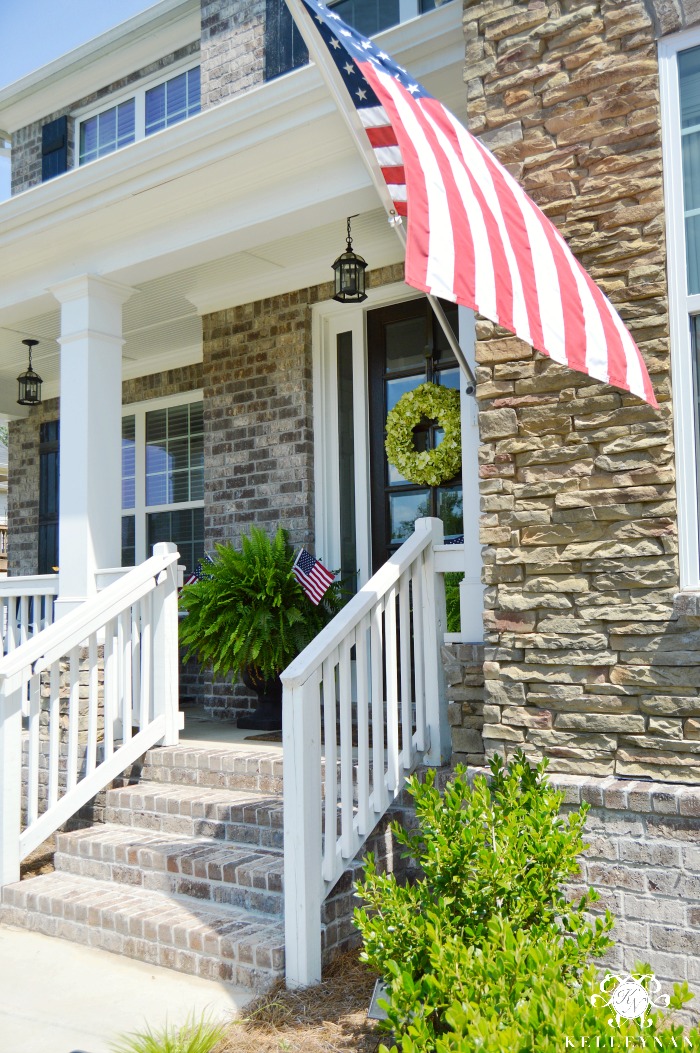 I may not display much for Independence Day on the inside of our home, but I have definitely made up for it outside. Not only have I been busy prepping my back deck (HERE), but my front porch is officially covered in red, white, and blue and set for the Fourth!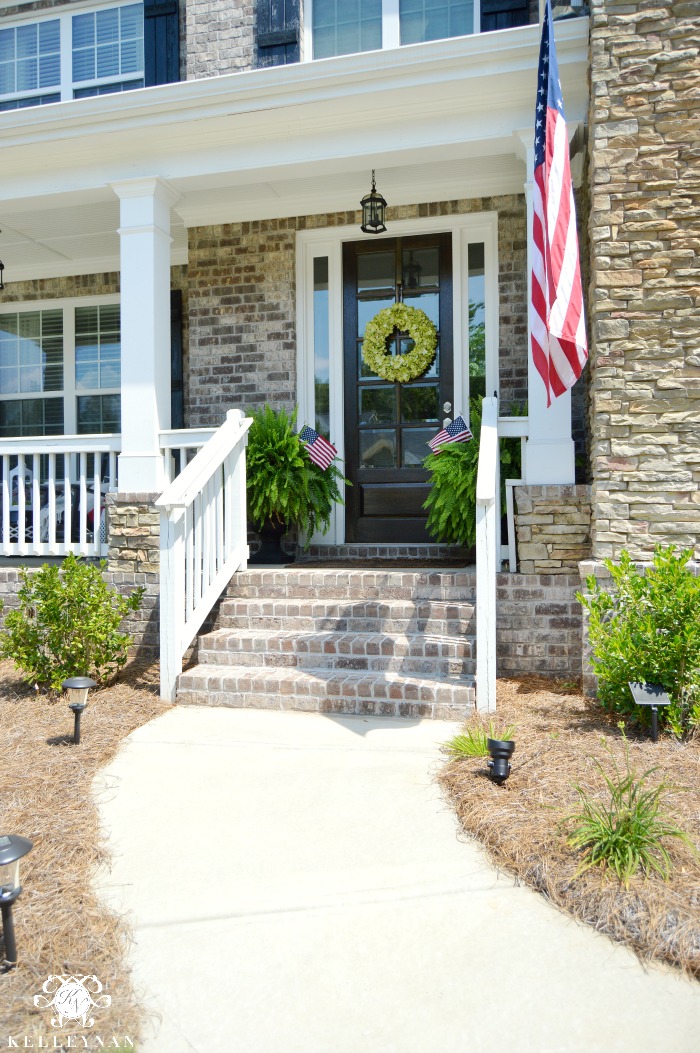 Our front porch actually isn't all that different here than it is the majority of the year – our flag is almost always flying, the ferns make their appearance in the urns in the spring and stay there until fall, and my green hydrangea wreath adorns our front door more often than not. (You can use this simple tutorial to create one of your own.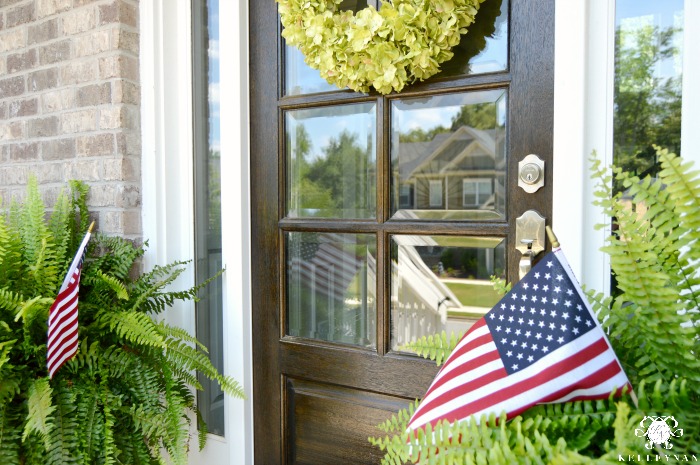 Adding some flags, lanterns, and cozy layers immediately takes my basic black and white porch to a place of collected Americana.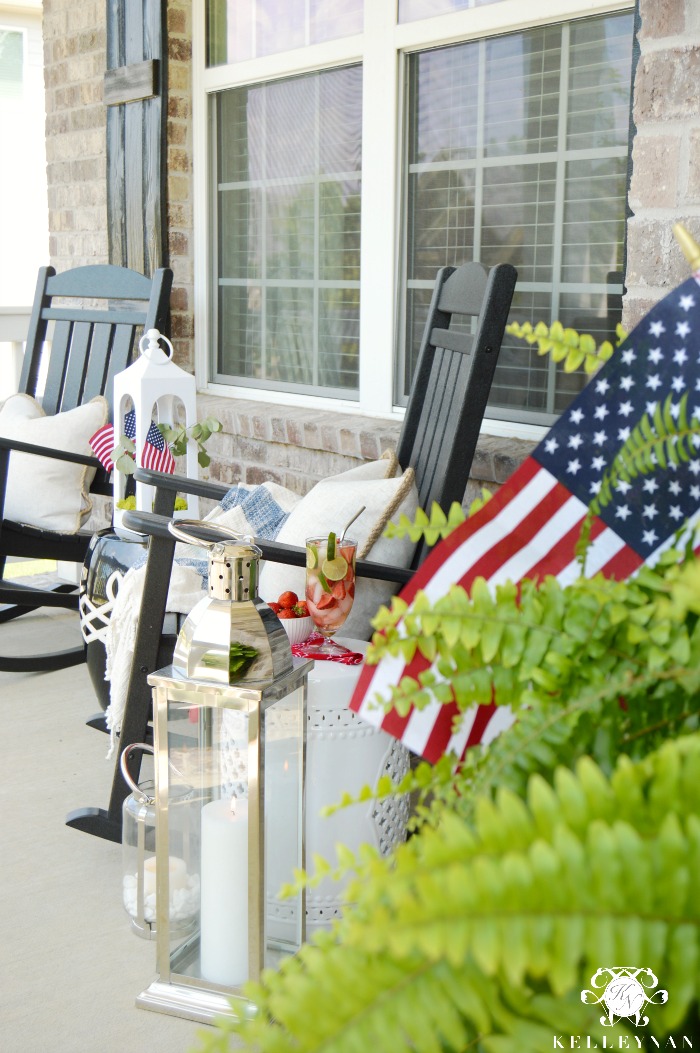 While my black and white garden stool is a permanent porch fixture, I brought one of my white stools out for the occasion- I am always hauling these all over the house. As a bonus, THIS OUTDOOR THROW is currently on sale for $14.99. I purchased two at the beginning of the season and love having a couple throws specifically intended for outdoor use.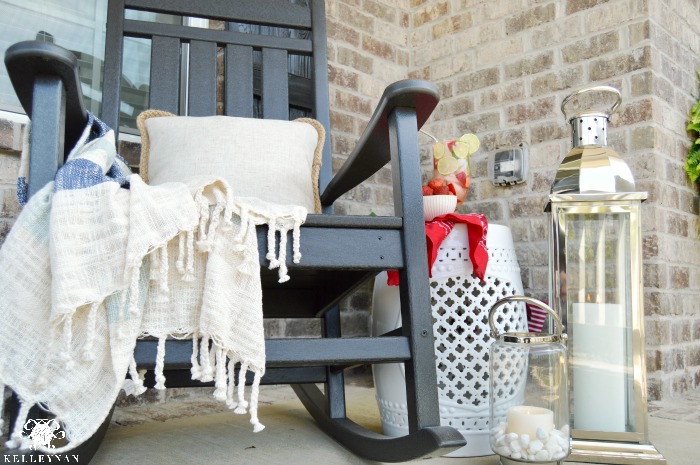 My favorite classic holiday trick from my mom is to use bandanas as napkins.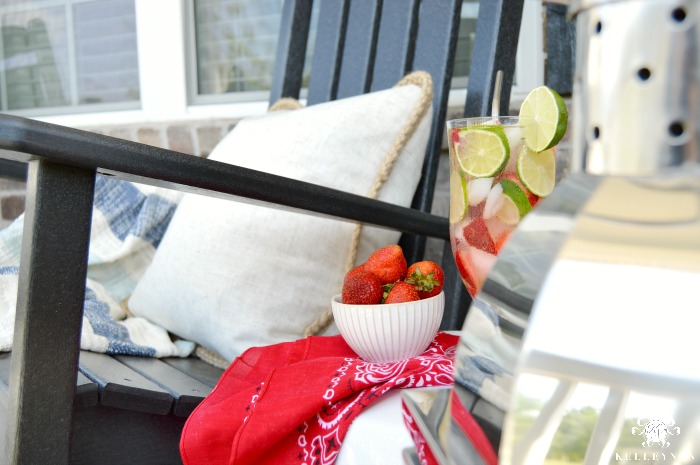 If you don't drink fruit infused water regularly, strawberry-lime is a fun one to try. You can add cucumber to this mixture (super yummy) and mint (which I don't personally care for). It also looks beautiful in a beverage dispenser and is much simpler (and budget friendly) than a cocktail if you are hosting.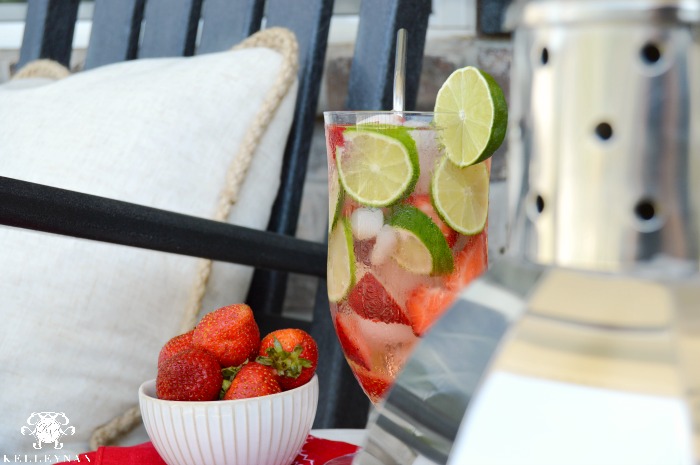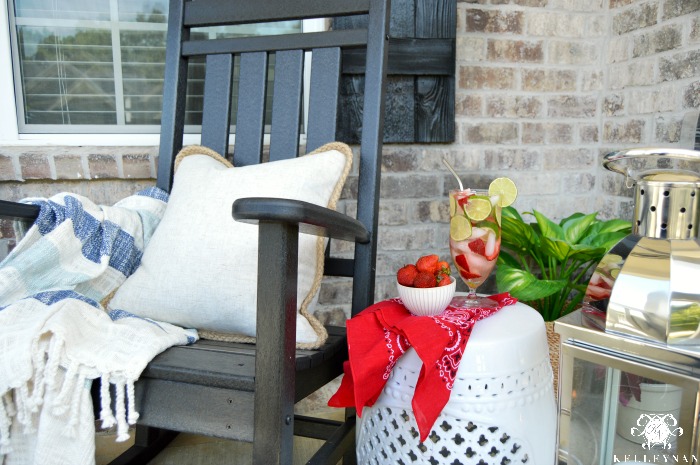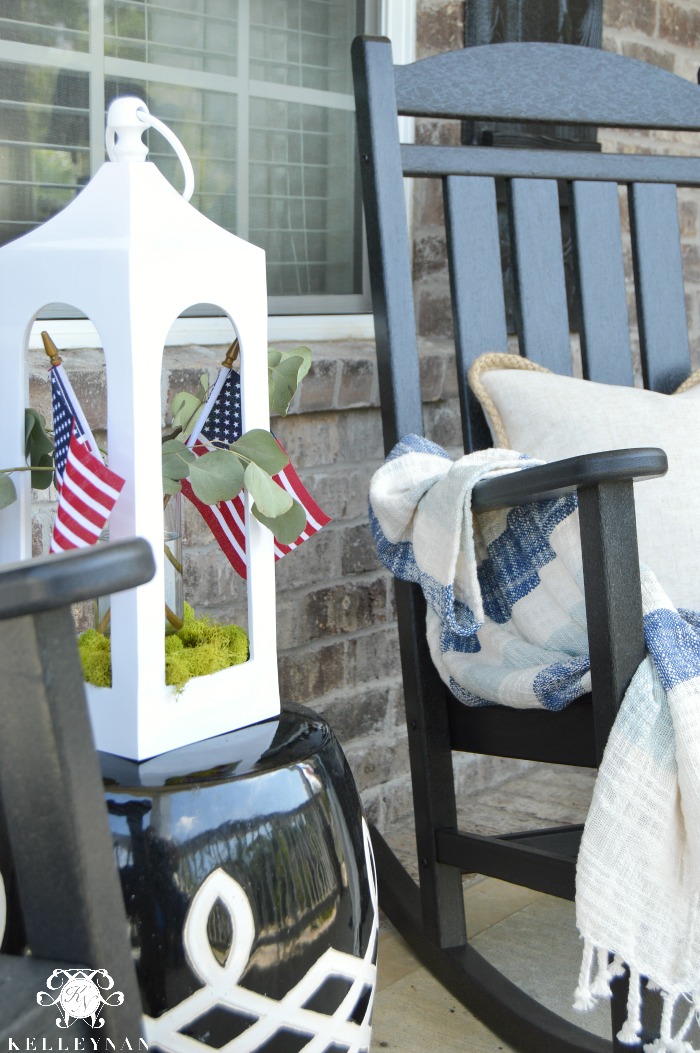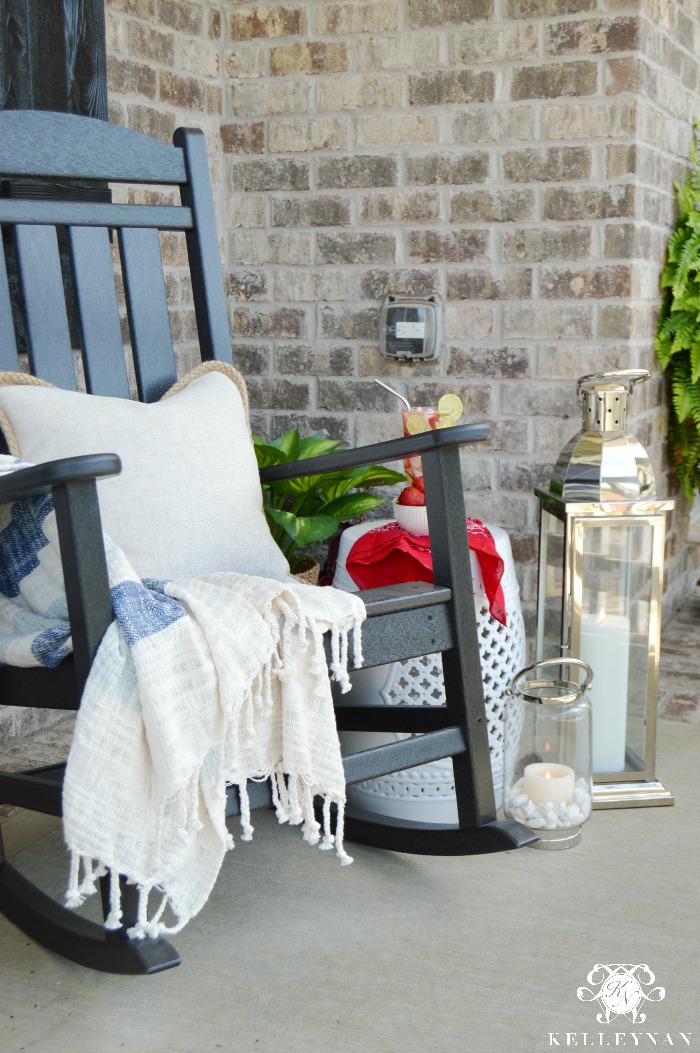 I made the joke that our ferns have grown so much, they look like they may eat our door. Seriously. You can't even see the black urns any more, but every time I notice they have gotten a little "beefier", my insides beam with a little pride from the satisfaction of keeping them alive haha.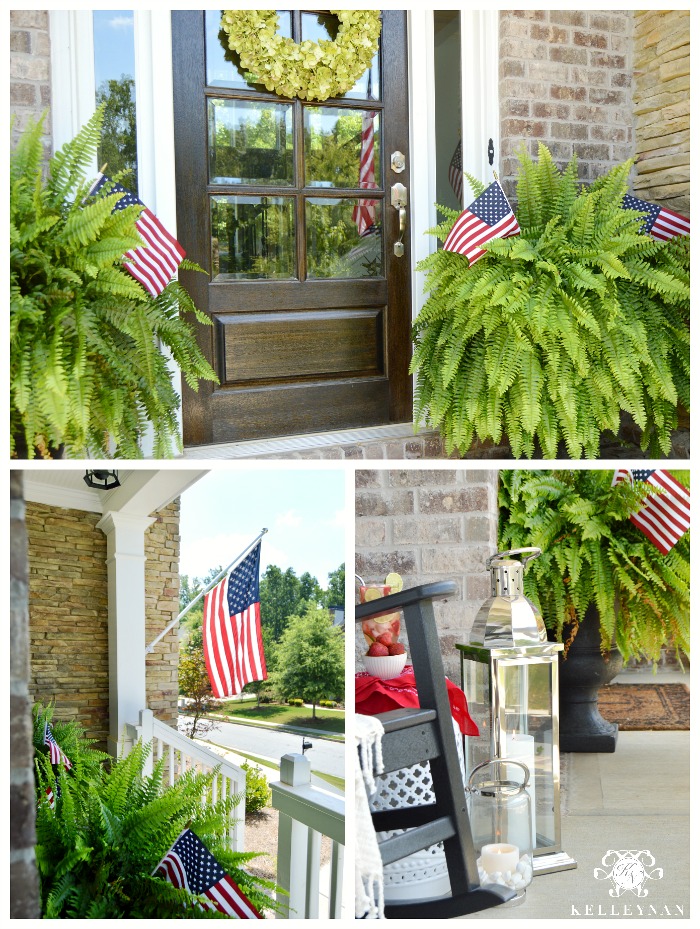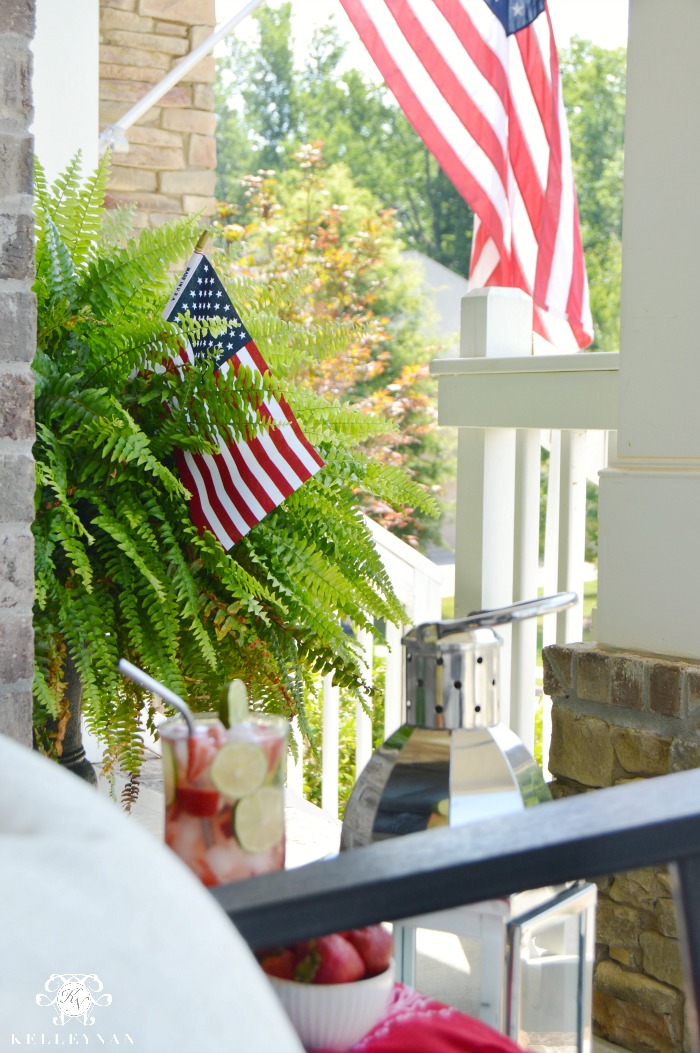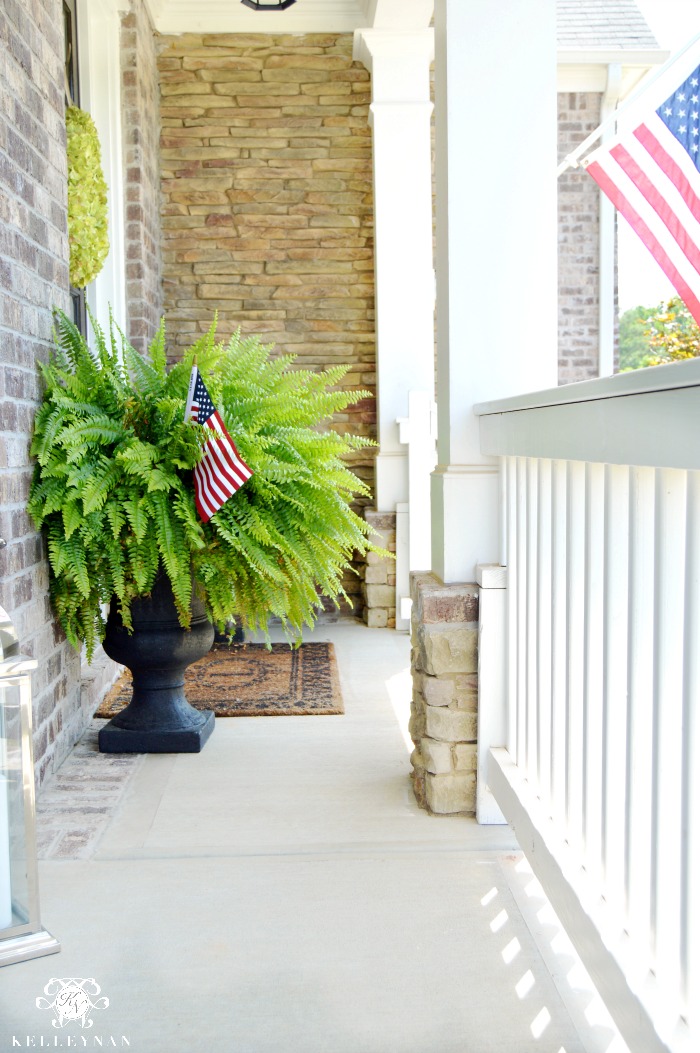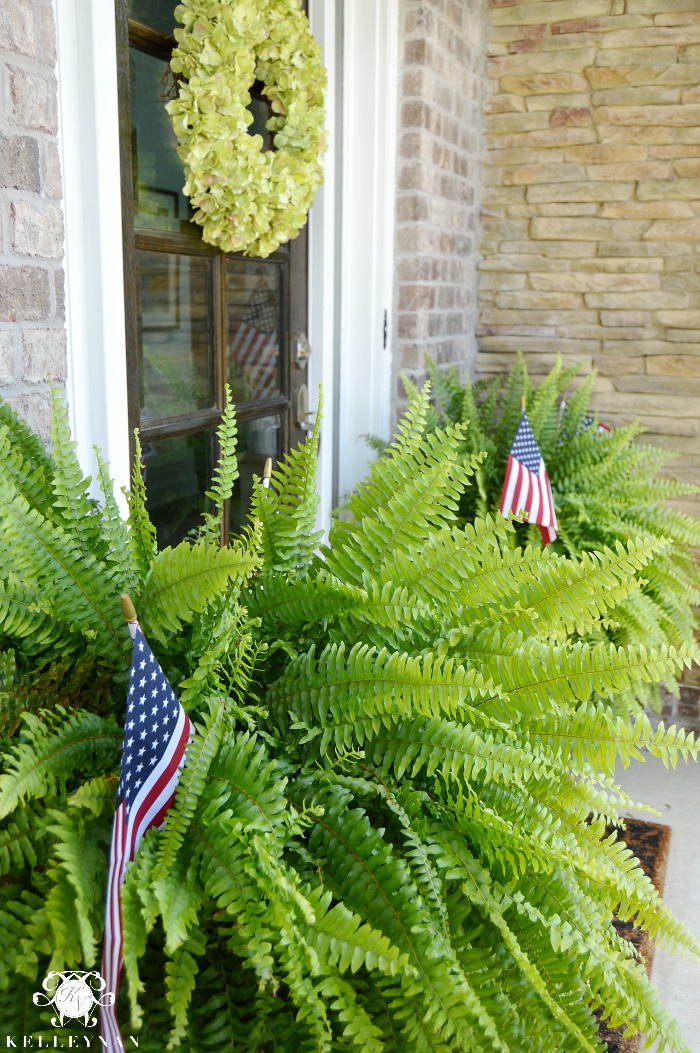 If you want to add some flare to your porch for the holiday, you still have time. Don't worry about shopping for literal Fourth of July decor and if you don't have a lot of red and blue, shop your home for pieces that make you think of America. Example… apple pie – most definitely not red, white, and blue, but when I think of apple pie, I think of the U.S.A.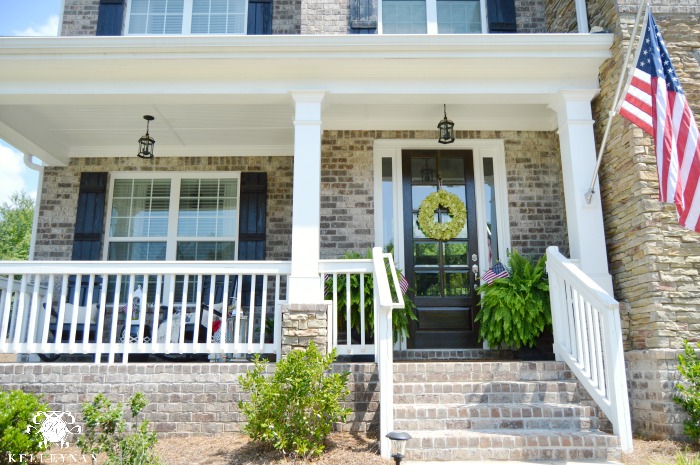 Wishing you all a wonderful Fourth of July Holiday with good food, good drinks, and good friends.
GET THE LOOK

(use the left and right arrows to scroll)
*Note: Post contains affiliate links and sources throughout the post. Where product is no longer available, a similar substitute has been listed.