We are heading to Boston this week and I'm trying to get as much done, not one but TWO room makeovers. If you've been following along on our master bedroom makeover for the One Room Challenge (latest post HERE), that isn't a surprise (the reveal date is November 16), but I haven't shared that I'm actually tackling a smaller room (TOTALLY unexpected 😉 ), which will be revealed two days earlier on November 14. So, yea, real good time to head out of town haha. I'll be culling all the New England recommendations we've received over the next couple of days, but if you have any must-see's/do's, I would love for you to send them my way! I had a few emails asking where the heck the Snack Around the Plate series has been, so I wanted to share some of my current favs, along with the rug cleaning formula that saved my butt. If you watch my Insta-stories, you may have seen that Maggie decided to have a dance party on our new dining room rug, after playing in red Georgia clay. The good news- I got it all out! As promised, I'll be sharing how to remove red mud from a light colored carpet or rug below. But first, let's get to the favs!
*Posts and pages on KelleyNan.com may contain affiliate links | Read the full disclosure HERE.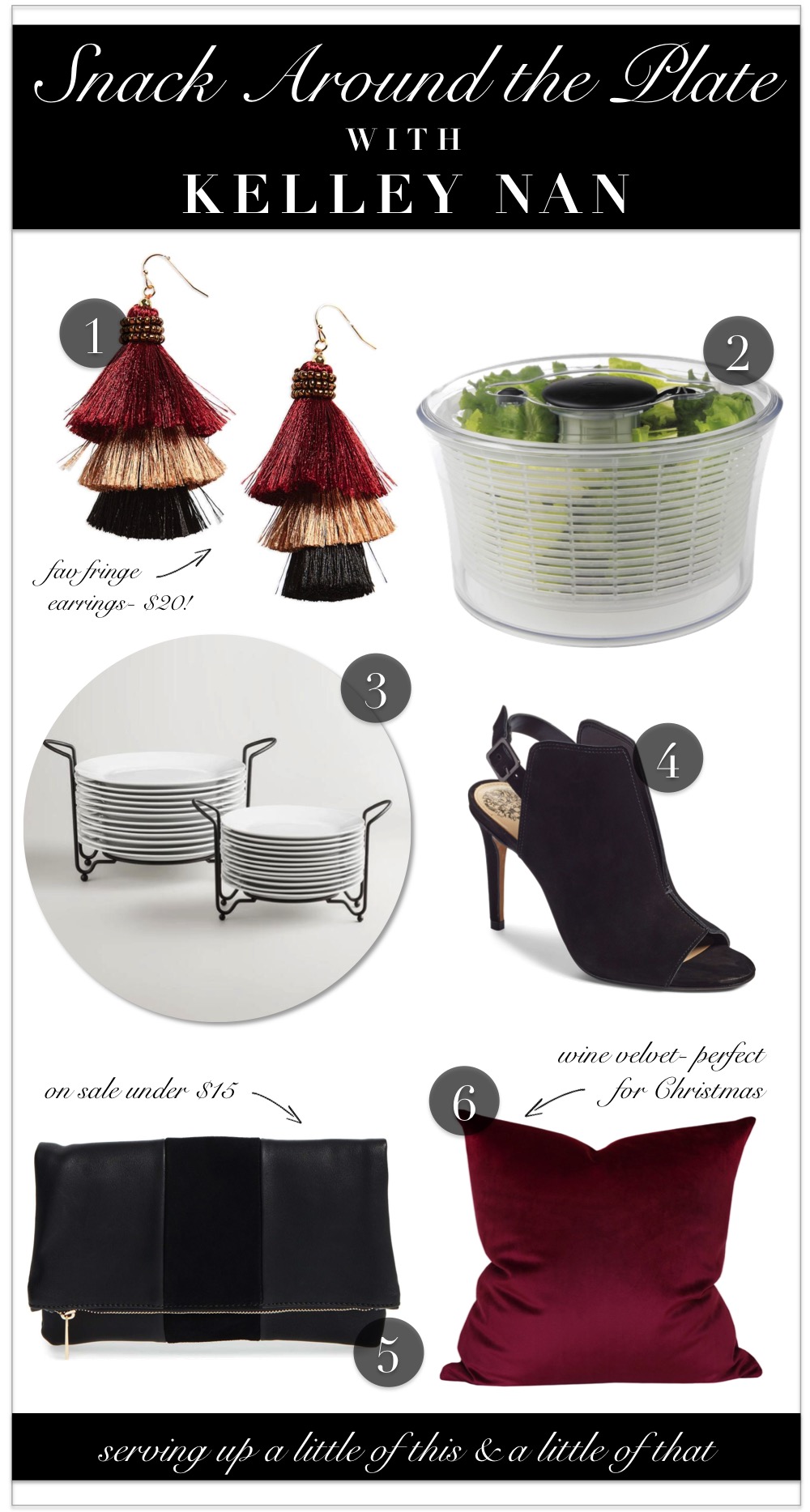 1. Fringe Earrings: I purchased these tiered fringe earrings on a whim, 1. because fringe earrings are my new favorite thing, 2. they were different than others I had seen, and 3. they were only $20 (plus, online they have free shipping). I have been wearing them nonstop, even more than my basic black and cream pairs (which were more than twice as expensive). If you tend to gravitate toward black like I do, especially with the holidays coming up, these will make for the perfect little pop of something special. They are super lightweight, too, so I can keep them on all night without my earlobes aching.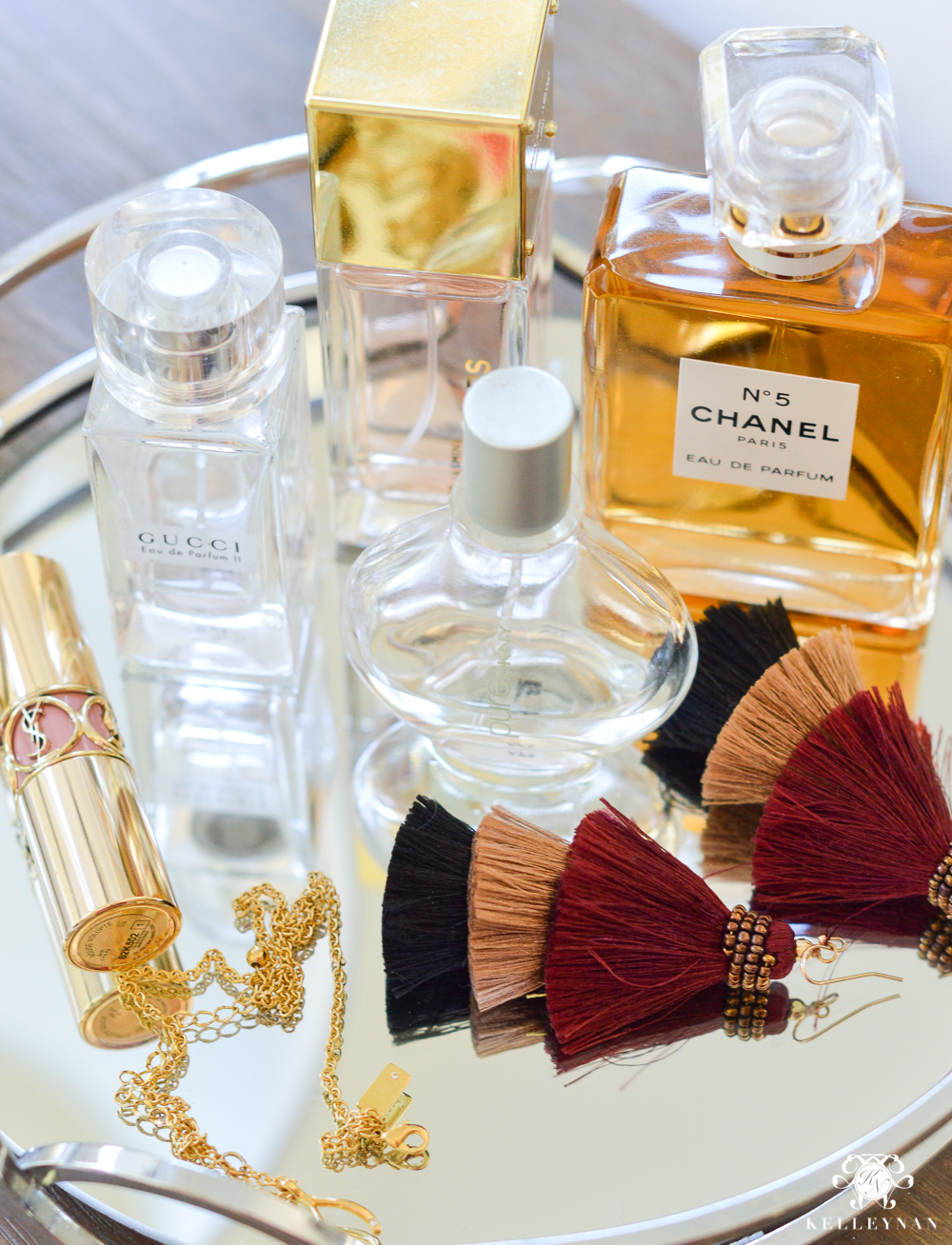 2.
Salad Spinner
: If you already have a salad spinner, I hope to goodness you use the heck out of it as much as we do, and if you don't, WHY NOT?! We eat a lot of salad in our house but a huge reason is the salad spinner. My mom got us to deviate from our pre-packaged mixes and we now get a 3-pack of romaine hearts at the beginning of the week, chop them up and throw them in the spinner, wash and spin them, then, lock down the spin mechanism and keep the chopped salad in the fridge, still in the spinner. I have never had salad last so long because with the caged holder, it allows any moisture to drain without wilting the leaves. Plus, because it is stored already chopped, it is simpler to make a salad for lunch than a sandwich. I know some people who use it solely to wash their lettuce in dinner prep and that's fine, but if you have one and use it like we do (for storage to grab salads all week long), you'll LOVE it.
3. Set of Buffet Plates: I talked about the huge help these affordable buffet plates are in my Thanksgiving hosting tips (HERE). I've had my set for years and am especially thankful for them when we host a larger group of guests. These white porcelain plates come in both dinner and salad sizes, in their own rack; and, these sets make a fabulous gift for those who like to entertain.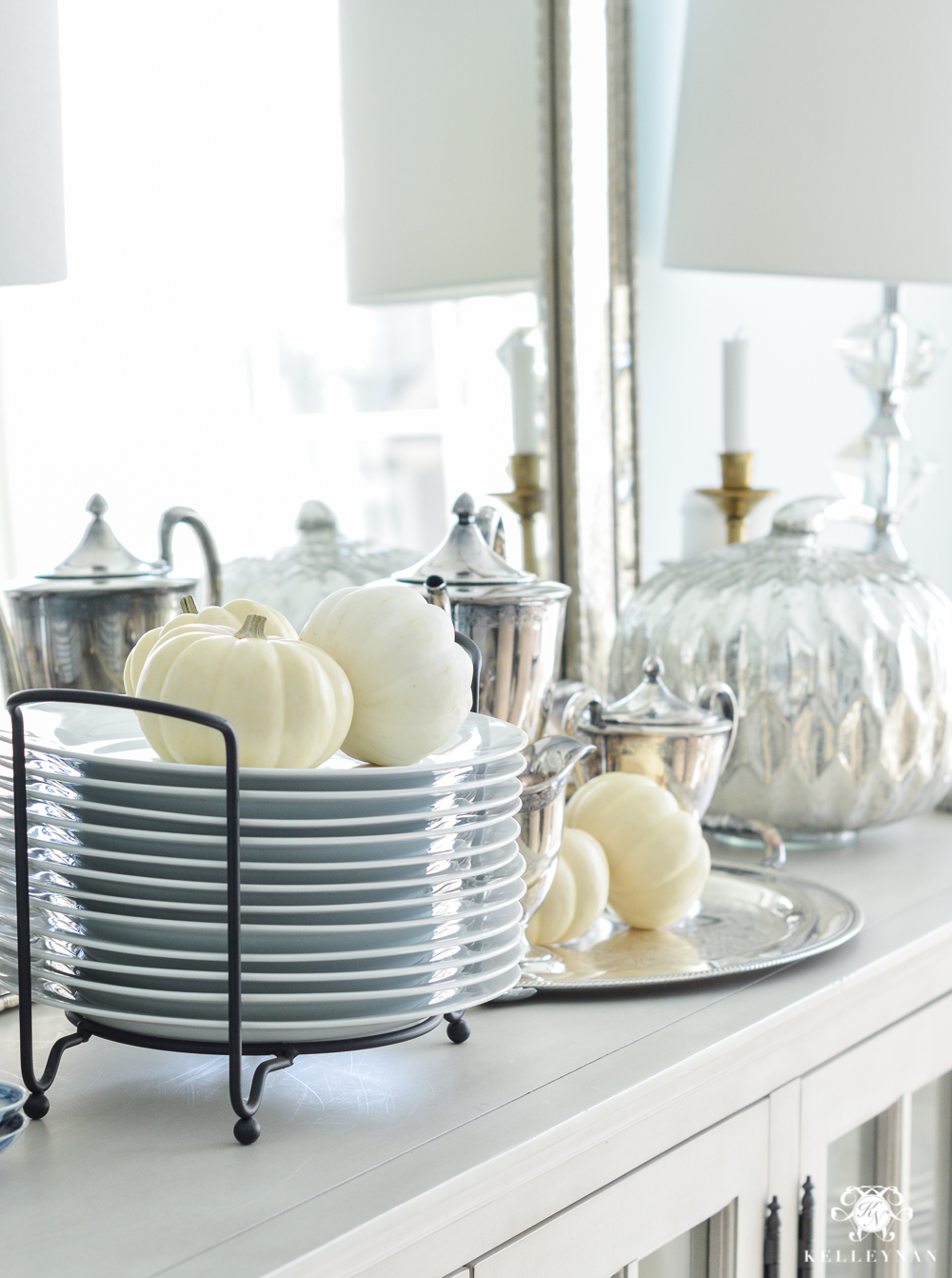 4.
Vince Camuto Peep Toe Heels
: I despise wearing heels. Mainly because my foot is wider and I have a hard time finding heels that fit appropriately without having to go up a size or two (then making my foot slide around and ultimately get blisters). There's always a part of the shoe that digs in, I feel too heavy on the heel, etc. But, my latest pair of heels has totally changed my mind- they are amazing. They quickly became my go-to and are the only shoes I have worn to events, two weddings, etc. since getting them a month ago. The splice down the front is more forgiving if you have a wider foot but they feel totally secure. I have had zero blisters (totally crazy for me) and just adore everything about them. They are super versatile and I've worn them with pants, jeans, and dresses. If you are even slightly curious, get them. They are eligible for free shipping AND free returns 😉 The fit is true to size.
5.
Faux Leather & Suede Clutch
: This foldover black clutch is half faux leather, half suede. I bought it when I found the earrings and just like the earrings, I've been carrying it on repeat. From events to dinner, I think I may be carrying it even more than my regular purse. But, I didn't get it on sale like it is now, for under $15. Seriously. It also comes with free shipping 😉
6. Velvet Wine Pillow: I got a pair of these pillows for our bedroom makeover but with Christmas coming up, I think I may need to get a few for downstairs since I am adding  red into our motif this year. These are a deep wine color and are perfect if you are wanting to stay away from the bright reds this holiday season. The covers are only $39.95 but it comes with a pillow insert option, too. These aren't flimsy and thin- this velvet is luxe and the real deal. To be honest, I'm crazy about all of my new Tonic Living pillows – and, if you aren't into the red, there's a deep rich green one (HERE), too 😉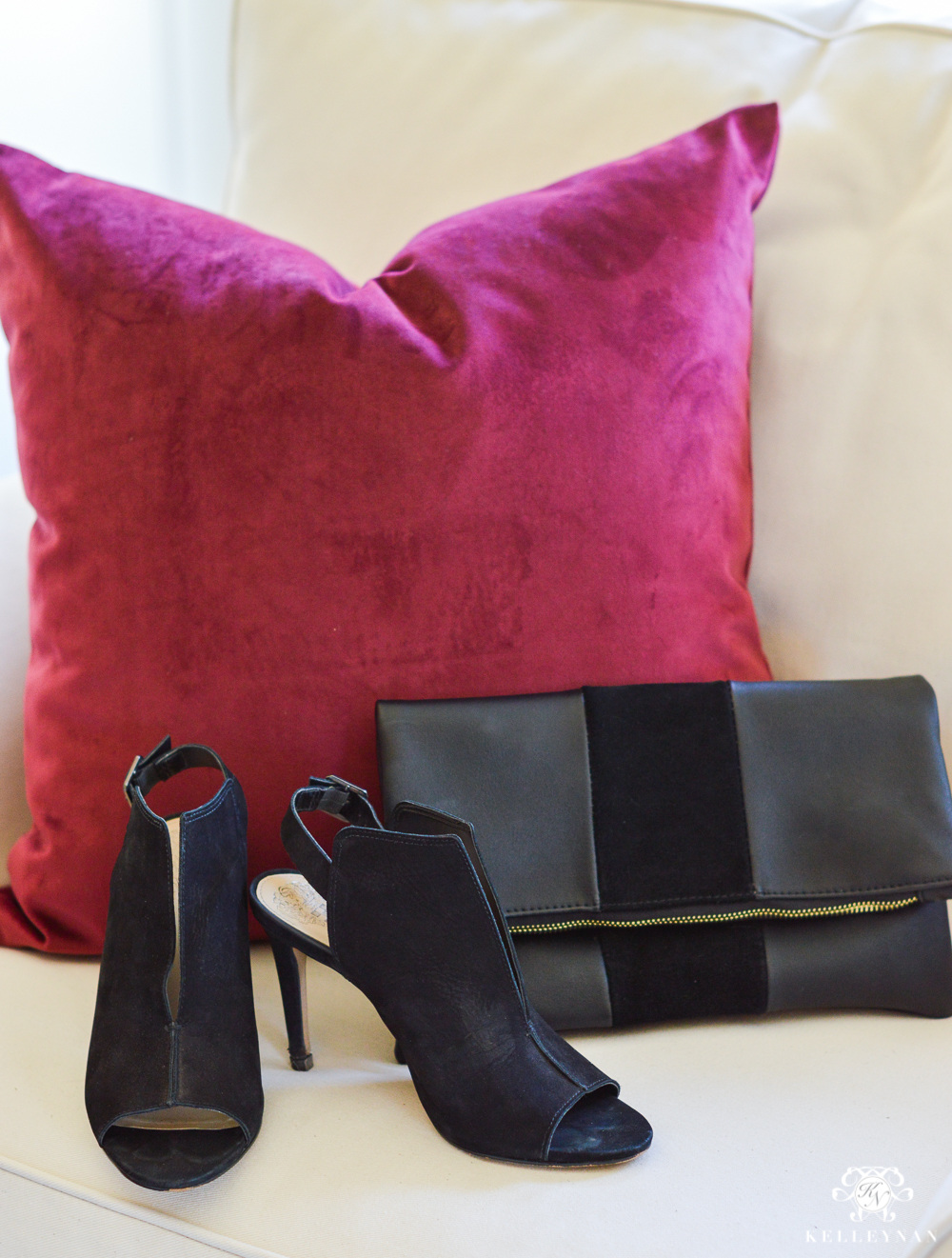 How to Remove Red Georgia Clay from a Light Rug
Last week, Maggie went a little crazy and before I'd even brewed my Saturday morning coffee, she "decorated" our entire main level with tiny red footprints. Our dining room rug is brand new and I had zero faith in our carpet cleaners. I've used them on other stains and have never found anything that gets the stain out in its entirety or doesn't bleach the carpet. Of course, I quickly Google-ed home remedies and everything from vinegar to baking soda to dish washing detergent came up. I have had luck with dish washing liquid cutting grease on areas in the past so I read through a few recommendations before taking that route, improvising my own technique, and setting to work. Y'all, it totally worked. Here's a quick shot of the before and after.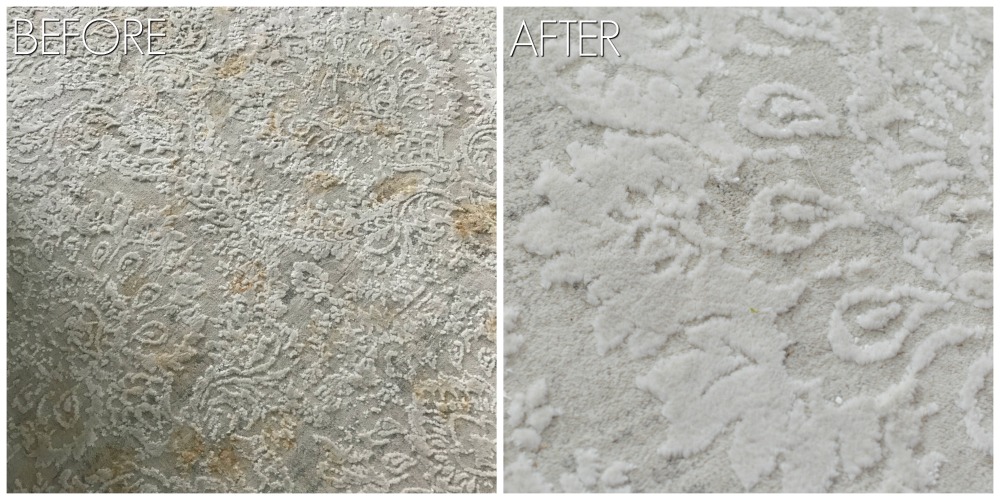 Here's exactly what I did:
Squirted a good bit of Dawn into a cereal-sized bowl (1-2 tablespoons-ish)
Filled the bowl with warm water
Dipped a terrycloth (something pretty absorbent) through the suds into the warm water, then, re-dipped the wet rag directly into just the suds 
Scrubbed the bubbles into the muddy splotches, re-dipped the rag into the water and then scrubbed the saturated solution in
Patted with the dry part of the towel and repeated on each spot
Let air dry
As a caveat, these were fresh muddy paw prints and it hasn't been tested on other types of stains. But, I know it works like a charm on the red Georgia clay and it will be my go-to moving forward. Also, as with anything, make sure to test a small inconspicuous spot before dousing your carpet 😉 If you try it, let me know your results!
I'll be back on Thursday sharing more master bedroom progress. If you aren't already, the best way for us to stay connected is by subscribing to my emails at the bottom of the post!