In any project, purging items that are no longer used is advised but when it comes to allocating space for toys and creating playroom storage solutions, it's imperative. We don't gift Eliza a ton of toys throughout the year and we try to be strategic in what we do gift her. She doesn't ask for anything, cycles through and revisits all toys, and can generally be happy with anything put in front of her. She has an imagination and loves to play outside too, so while she has fun with her *things*, she also has fun without her things. There's things I want her to have and toys I think she would enjoy if she's really "into" something at the moment but I try to keep a good mix and focus on pieces that she can grow with.
I'm a big proponent of Elfa closet solutions and have used them many times in lots of spaces — they are super secure and are easy to add to or change as needs shift and evolve. It's the same reason I used Elfa shelving in Eliza's closet as the size of her clothing changes 😉 You can see the result of installing that solution, before Eliza was born, HERE.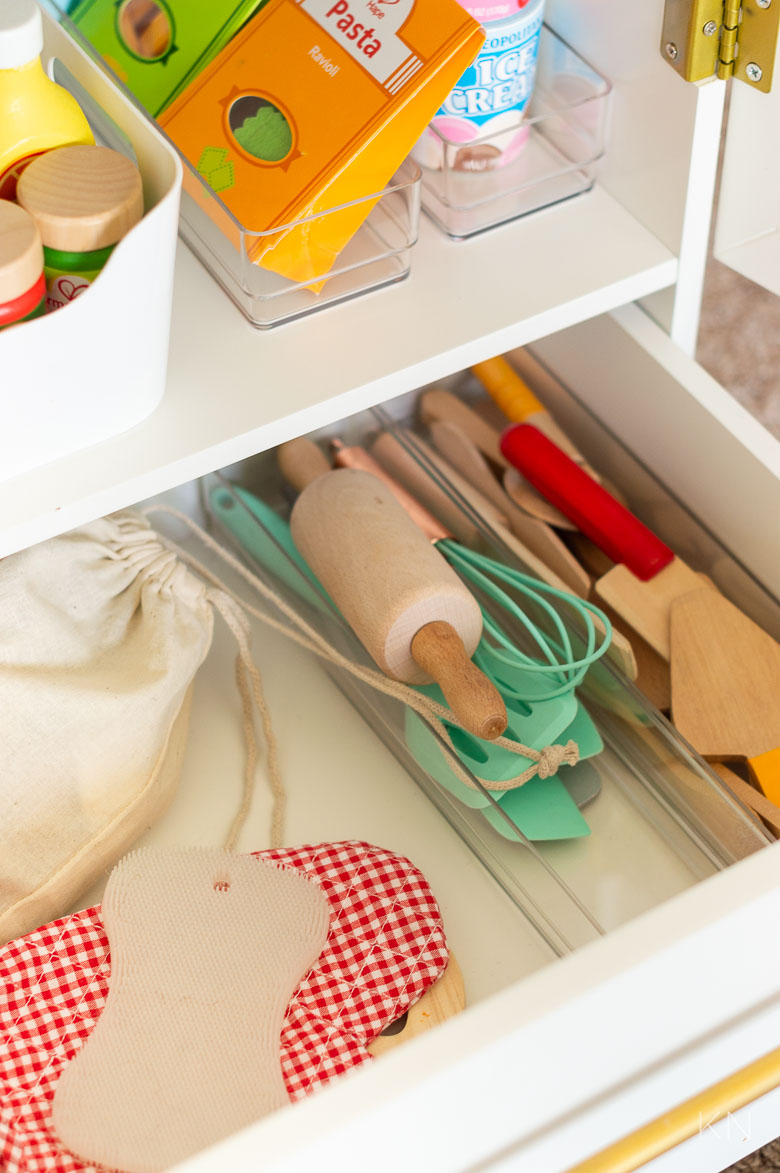 Everybody is different and views on the playroom, in general, are so different. A lot of people don't see the need for separate playrooms and a lot of people swear their house can't function without them. Some people clean the playroom once a week, some every night, some on their own, and some leave it to the kids. Some don't care the state of the playroom and just keep the door closed. What has worked well so far for our family is cleaning up as we go. The less time that goes by before things are picked up, the easier it will be. So, if I see a big mess is on the verge of transpiring, I'll tell Eliza it's time to pick up a little bit before we take anything else out. Keeping things picked up is an expectation I have and will have of her and so I started early that each evening, before it's time for bed, that we make time to tidy up wherever we were — whether that's in the living room, her bedroom, or playroom. I still pick up alongside her sometimes, and sometimes she finishes before I can even begin to help. But, I never do it all for her. In my mind, having a playroom — and everything that fills it — is an incredible privilege so I want to teach her that we have to take care of our things and we pick up after ourselves. She mimics me and is so influenced by our home habits, I try to set the example I want her to follow. Knowing this and hoping these habits that are forming while she's young will stick is what motivates me on the days when I want to skip clean-up or think it would just be quicker to do it on my own.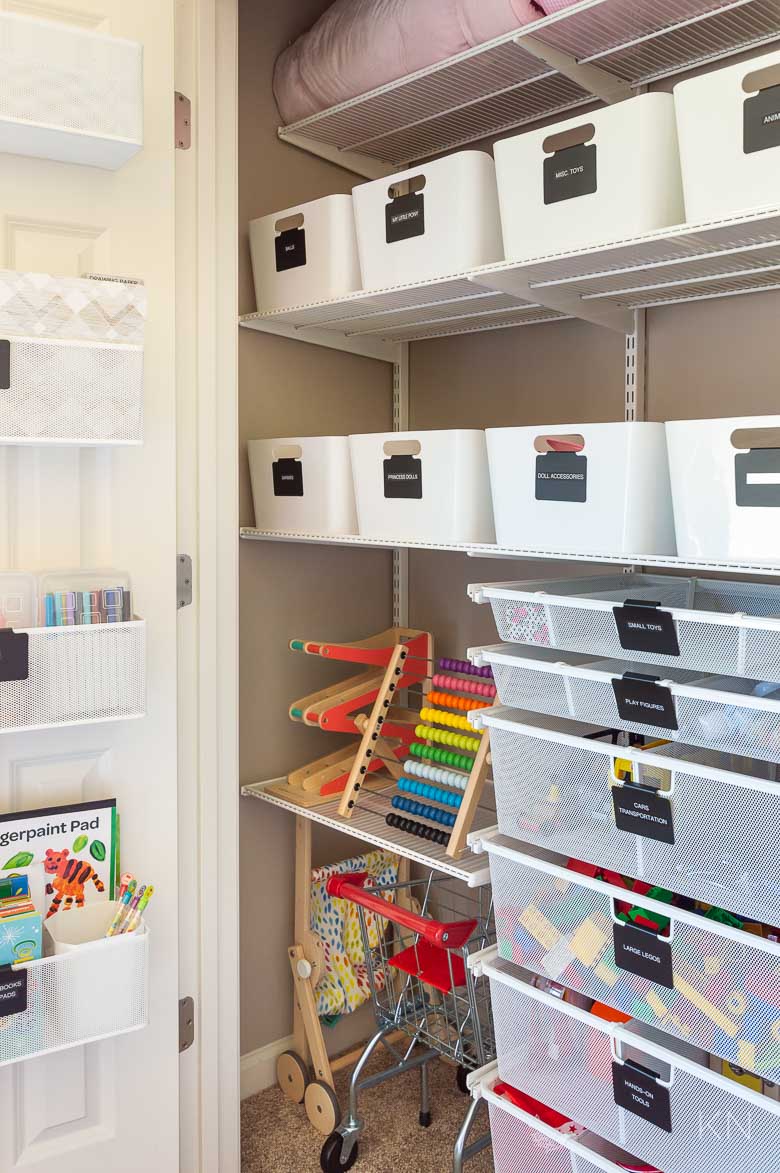 If you missed the main space, you can see the full playroom reveal HERE. I was hoping Eliza's big girl bedroom would be finished by now but her bed was lost in transit and had to be re-ordered — the earliest delivery is now showing late June so at best, we'll have a mid-summer finish and reveal.