I feel like I lost my mind a little bit this past weekend. In a good way. Since I have been in organization/purge/frugal/tax time/autopilot mode, I haven't really "been shopping" since before Christmas. With all the President's Day sales and a heart begging for new spring pretties, I shopped. A lot. I shopped online, I shopped local… I even made two trips over an hour away in two days to shop. I linked some of the pretties I scored HERE and as soon as they are delivered and I get my house transitioned a bit more, I'll be sharing 😉 Searching and finding all the good deals was just what the doctor ordered. BUT, one of my favorite parts of the weekend was finally conquering our little entry – I officially have an organized foyer coat closet.
We don't have a mud room and our foyer is small. This makes space management in the stationery desk area in the kitchen – next to the garage door (also organized and coming soon) – and the little closet next to the front door extra important.
Our home is still in seasonal transition- the front porch urns are empty and waiting for ferns, the wreath is in its final days, I am looking for a new chest just inside the door, and my new entry lantern (HERE) will be here next month,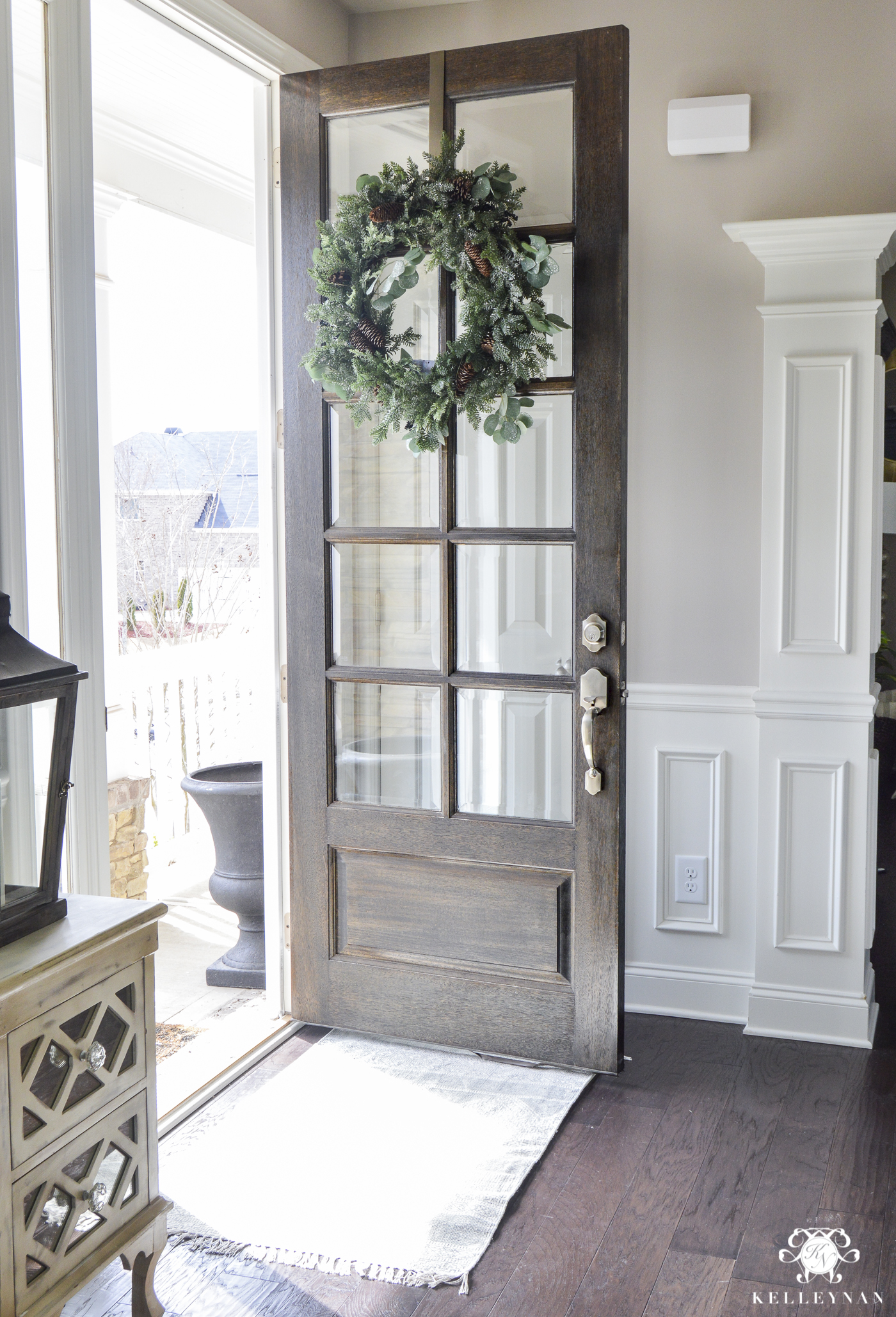 Fun changes are coming and after making zero additions over the last few months, I am ready! PS: that hydrangea bloom below? It's from my sweetheart table (HERE) which was shot over a month ago! I post a few video stories on Instagram about the process I learned from my friend Bree of zdesignathome.com but for those who missed it, you can read about her magic trick to make them last HERE.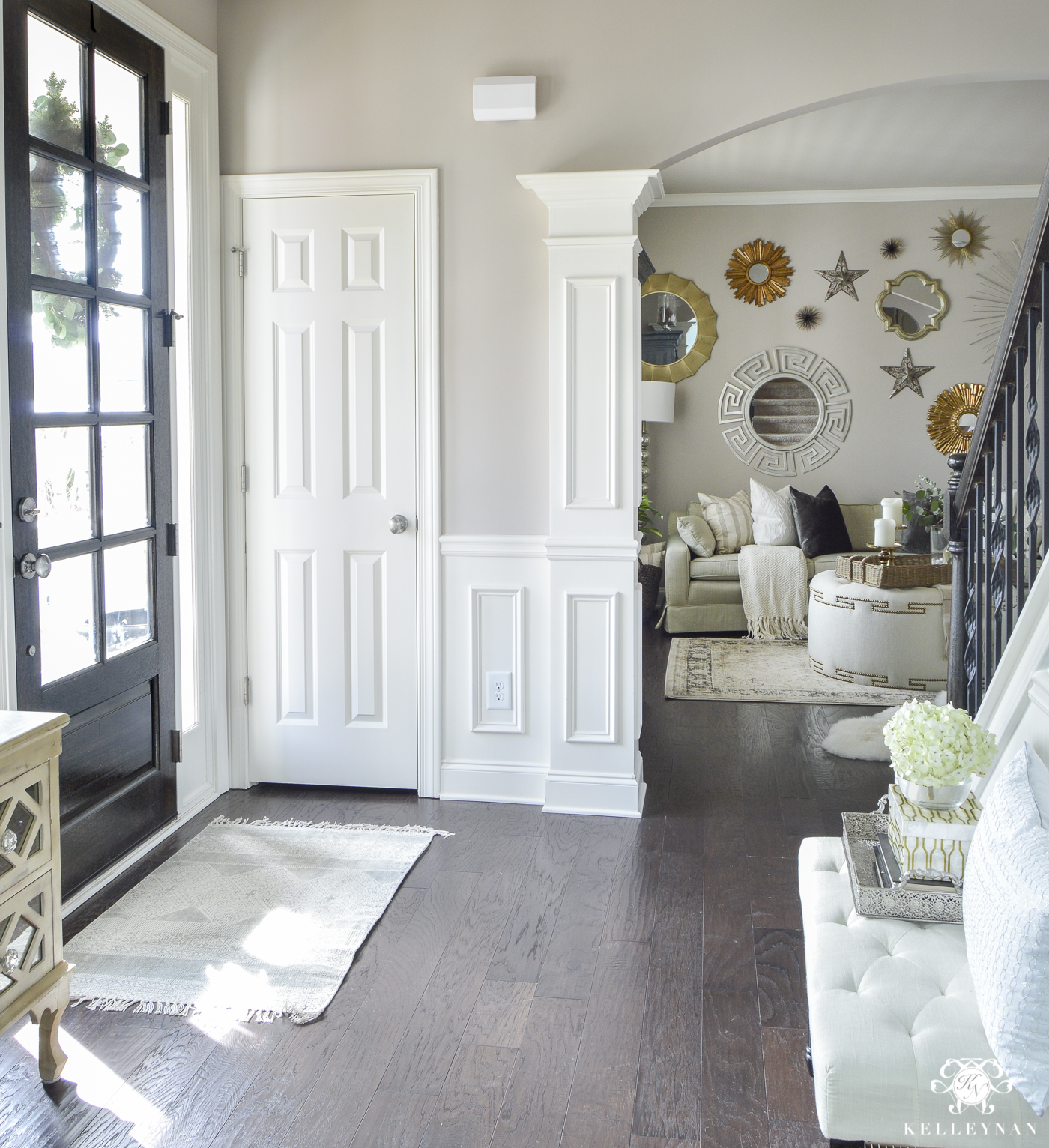 Ok, back to the foyer closet makeover! The closet was… typical. One wire shelf running across. It wasn't terrible… but it was far from acceptable. What you can't see is that the door frame is 7′ tall but the inside of the closet has 9′ ceilings. It is such a small, shallow closet I knew there would be wasted vertical space but it could be better. Much better. While my mom was in town, we made our annual pilgrimage to The Container Store for the annual 30% off Elfa sale. I met with a designer, gave him the dimensions, and explained the simple solution I had in mind. He created a mock-up and two days later, Dave picked up all the pieces, cut to spec and ready for the install.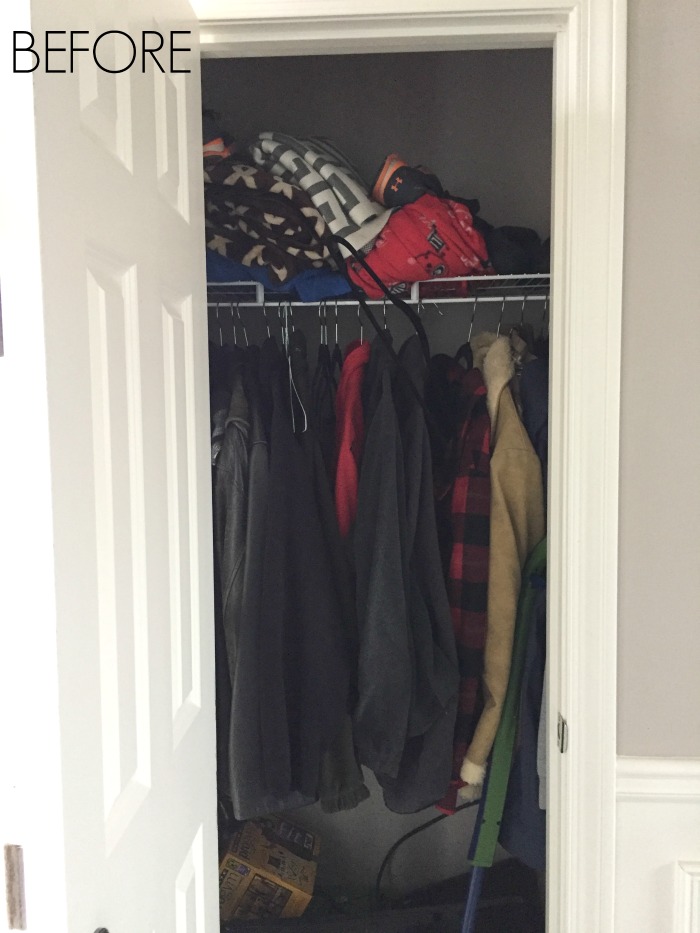 I cleared the closet and he took down the wire shelf. I took inventory of what I wanted the closet to hold and took items that didn't belong to their respective homes. If you aren't familiar with Elfa, the cool thing is that the entire system runs off of one parallel track. Once you install the level track, you hang the vertical bars from that single piece. Pretty cool, right?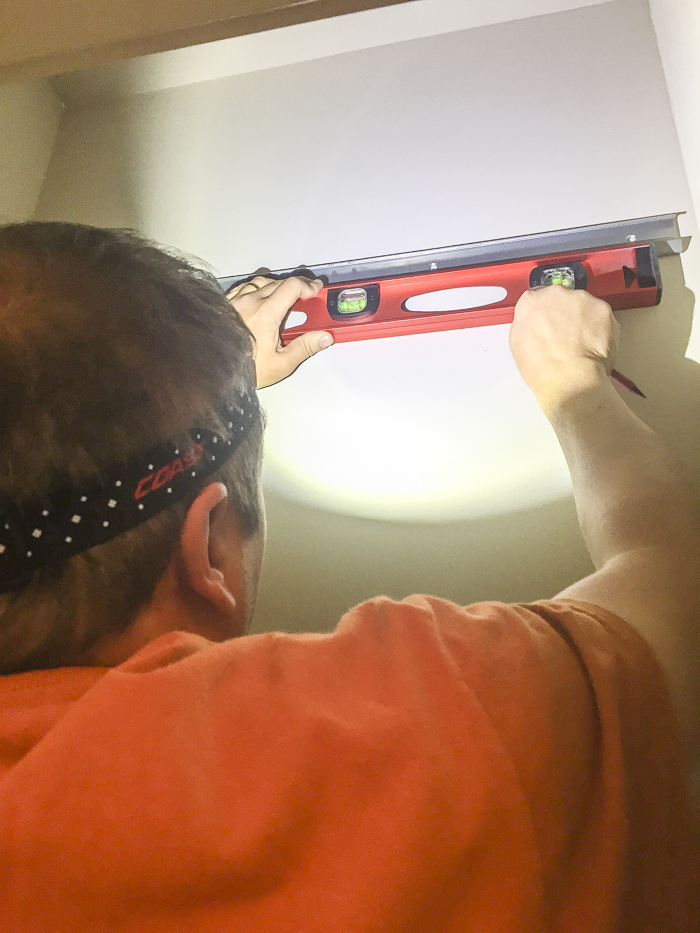 Dave took care of the assembly – he was the one with the head lamp, after all ;). Maggie sat patiently, taking notes. Until she got bored and went back to demolishing the dining room rug.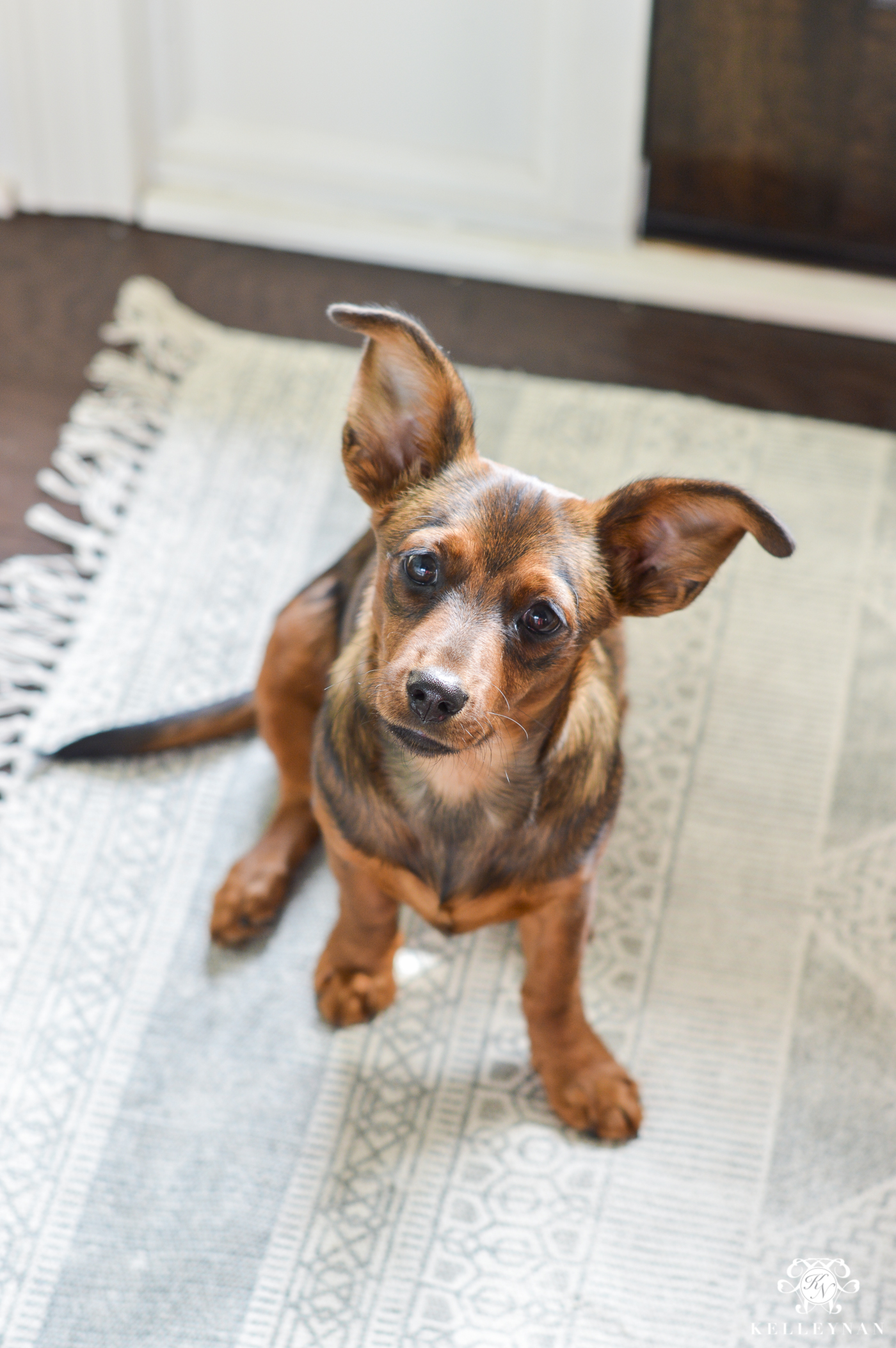 After 30 minutes, this is what the shelving looked like. At this point, I hadn't determined shelf spacing just yet. I really wanted to be able to store my vacuum cleaner in here which was a primary consideration when planning with the Elfa designer. Two short hanging rods allowed the space I needed. The top shelf is more shallow than the bottom so I can have room to actually place things up there. I played with the shelving a bit, shopped for baskets twice, and completed the project on Sunday.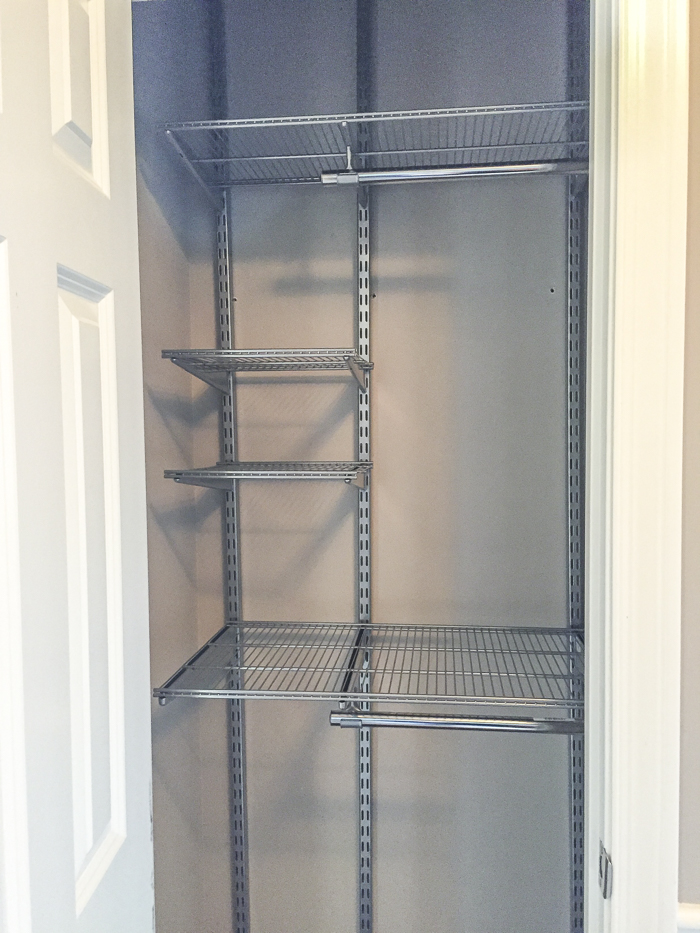 I got rid of a few jackets with busted zippers but there is far more in the closet now than there was before. The space is just used more efficiently.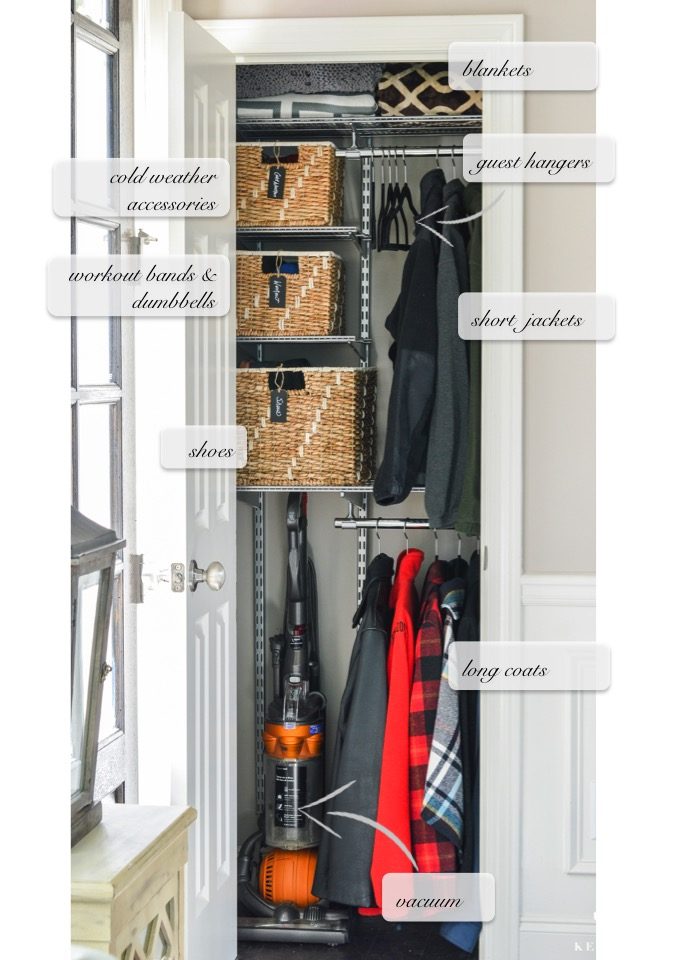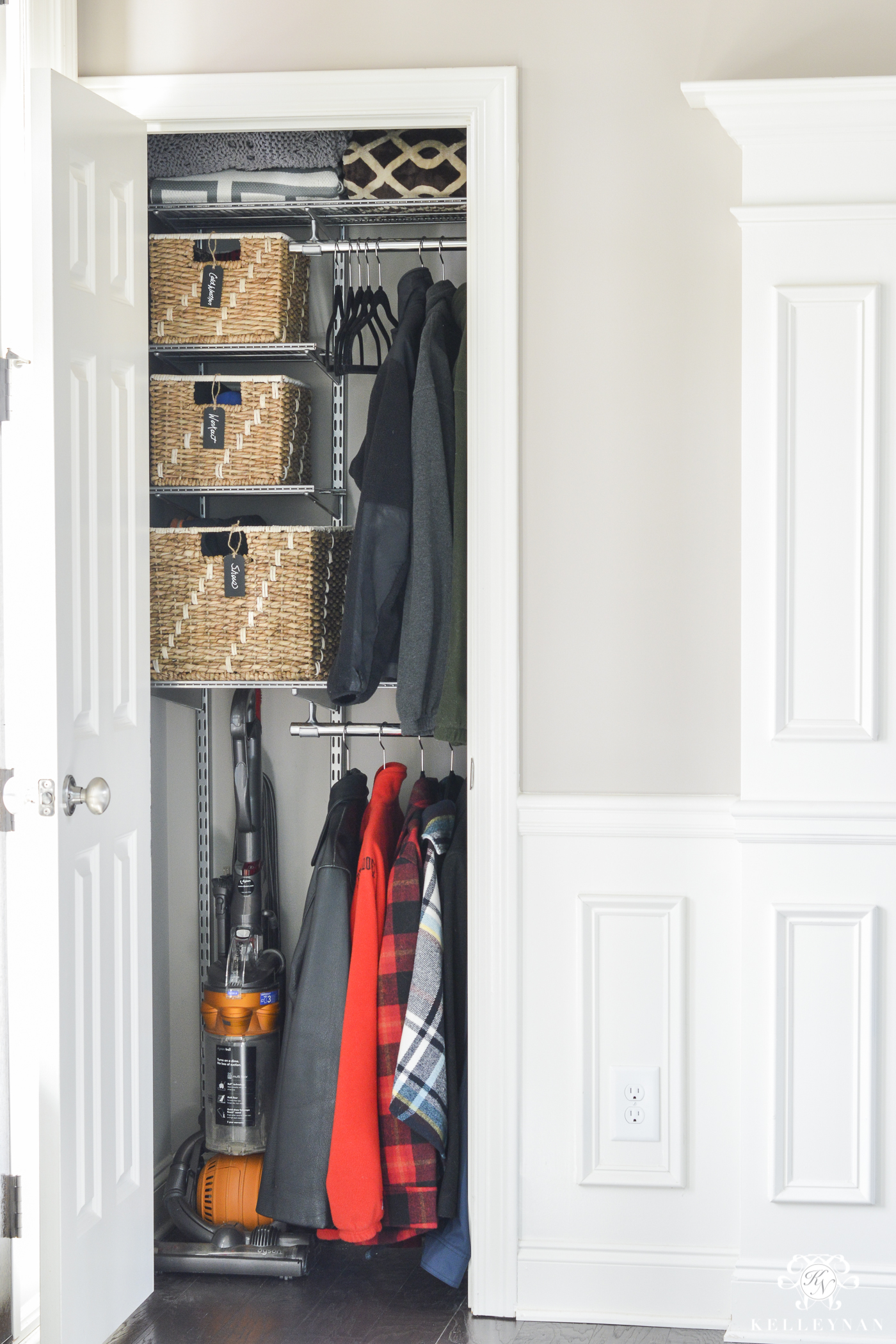 The vacuum cleaner was previously stored in the downstairs guest bedroom. I love that it is easy to access now without taking up room in the guest closet.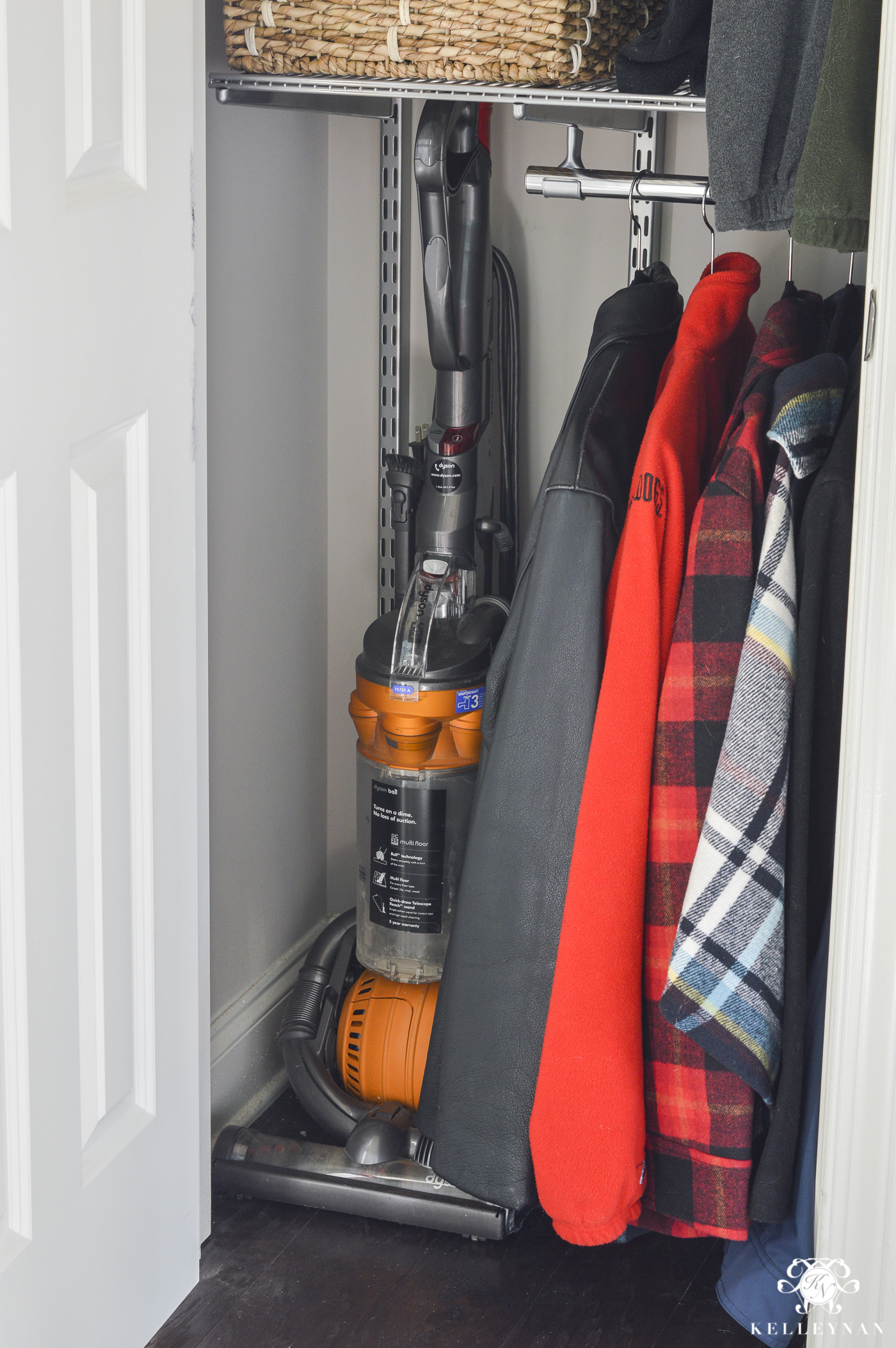 While we keep most of our shoes upstairs, we each like to have a pair of flip flops, tennis shoes, and/or slippers downstairs. The vertical space was tight so I opted for a basket to corral them. There was also space created for cold weather gear – gloves, ear warmers, hats – which makes more sense than the shelf at the top of our master closet where they were hidden away.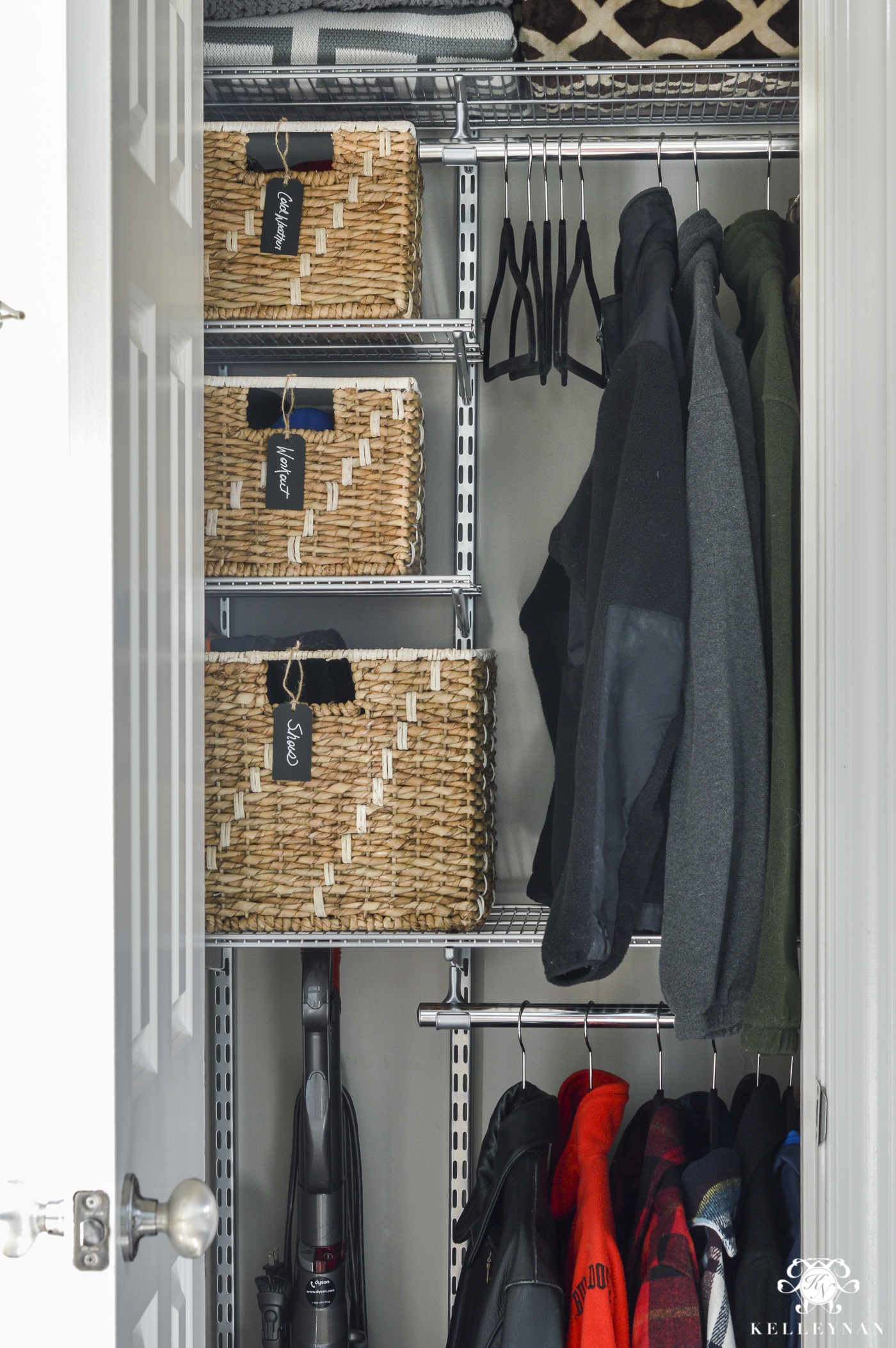 There was even room for two sets of dumbbells and resistance bands that were stuffed under the coffee table. I picked up these cute chalkboard labels and now, I feel like I want to label everything. In the entire house. I have had bad luck with chalk paint markers in the past but THESE are the best I have ever used. They were perfect.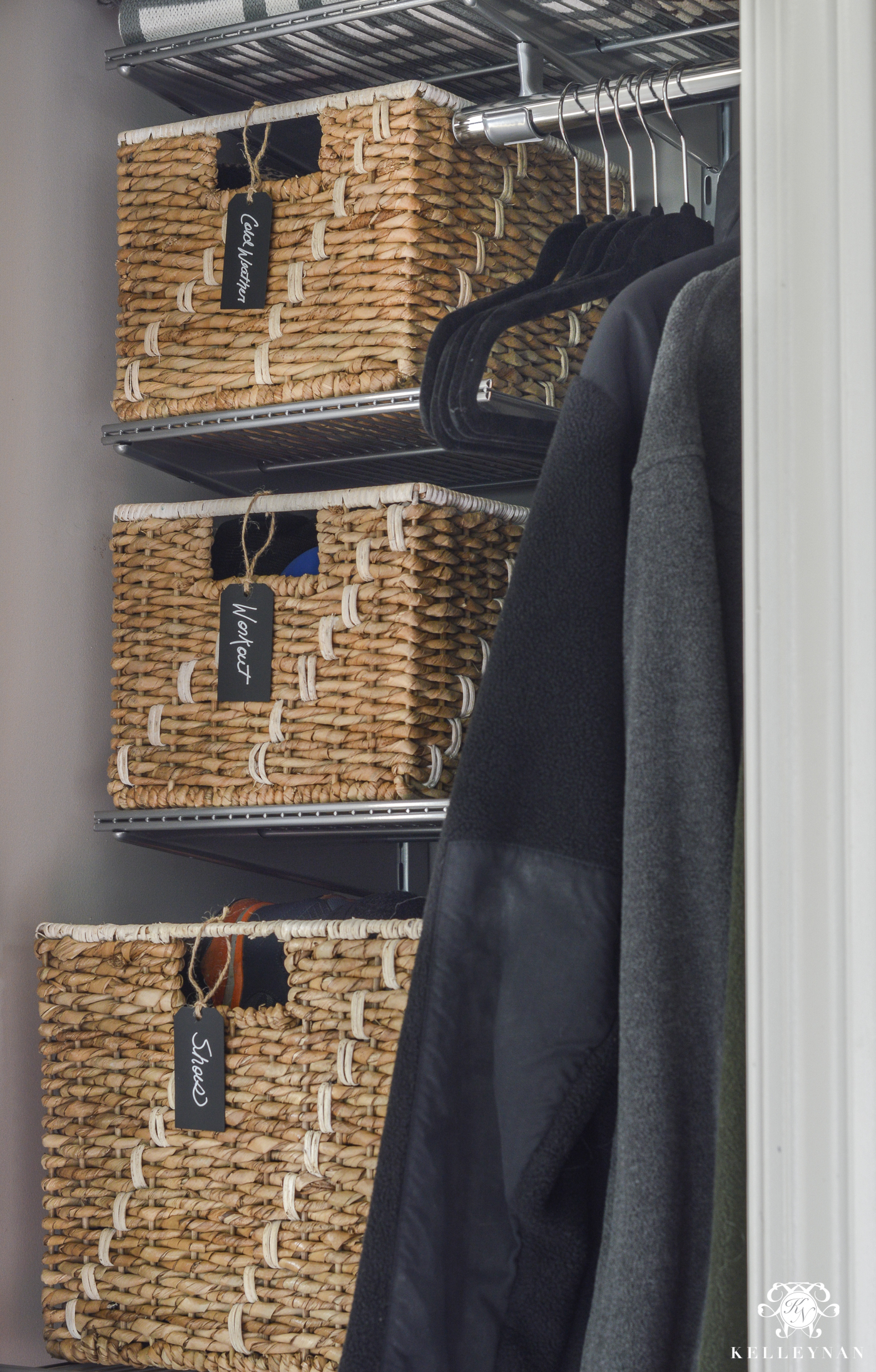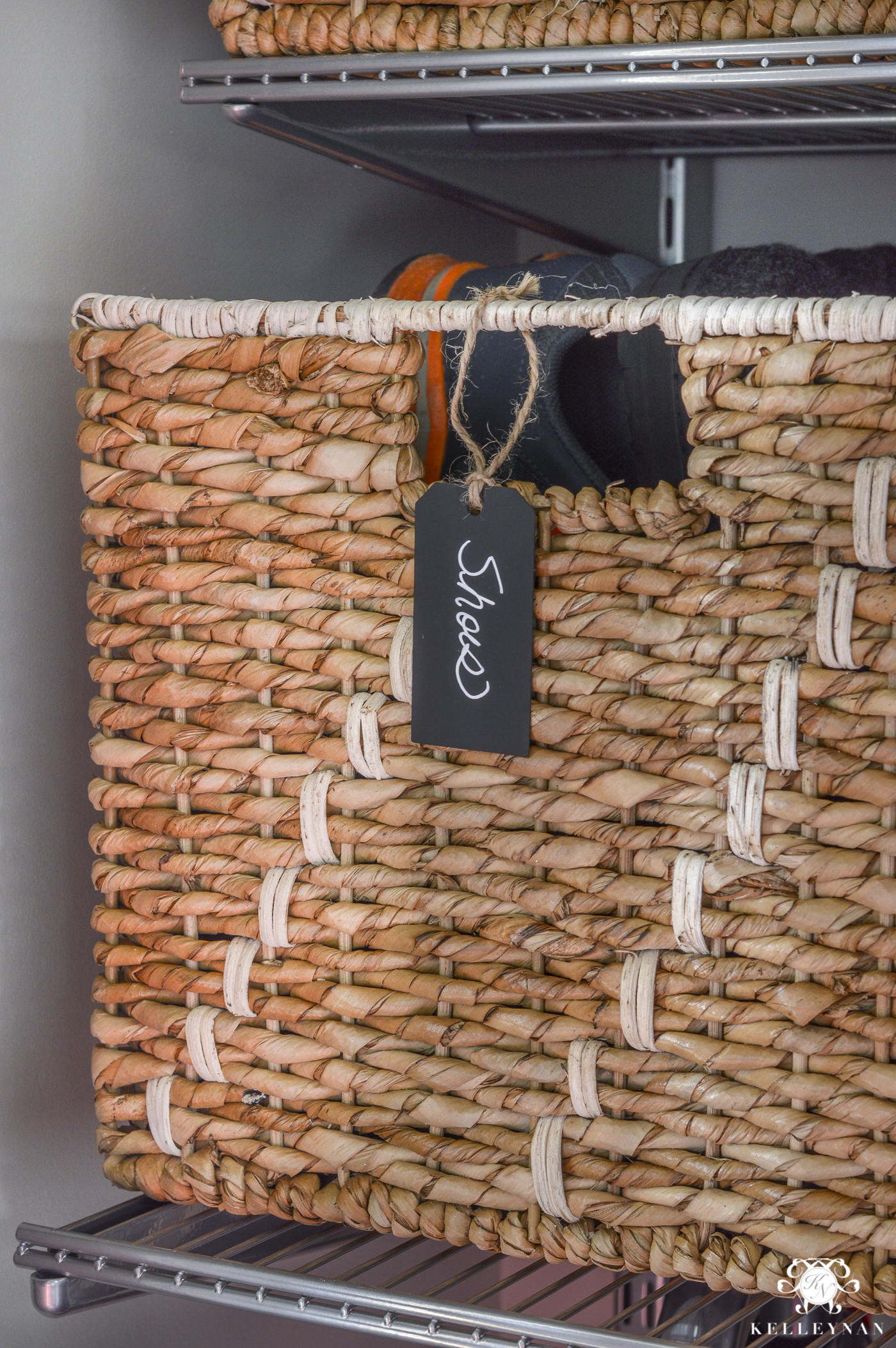 If I had room on the bottom shelf, or on the floor, I would have come up with a shoe solution there. Instead, I decided to store them vertically in the bottom basket.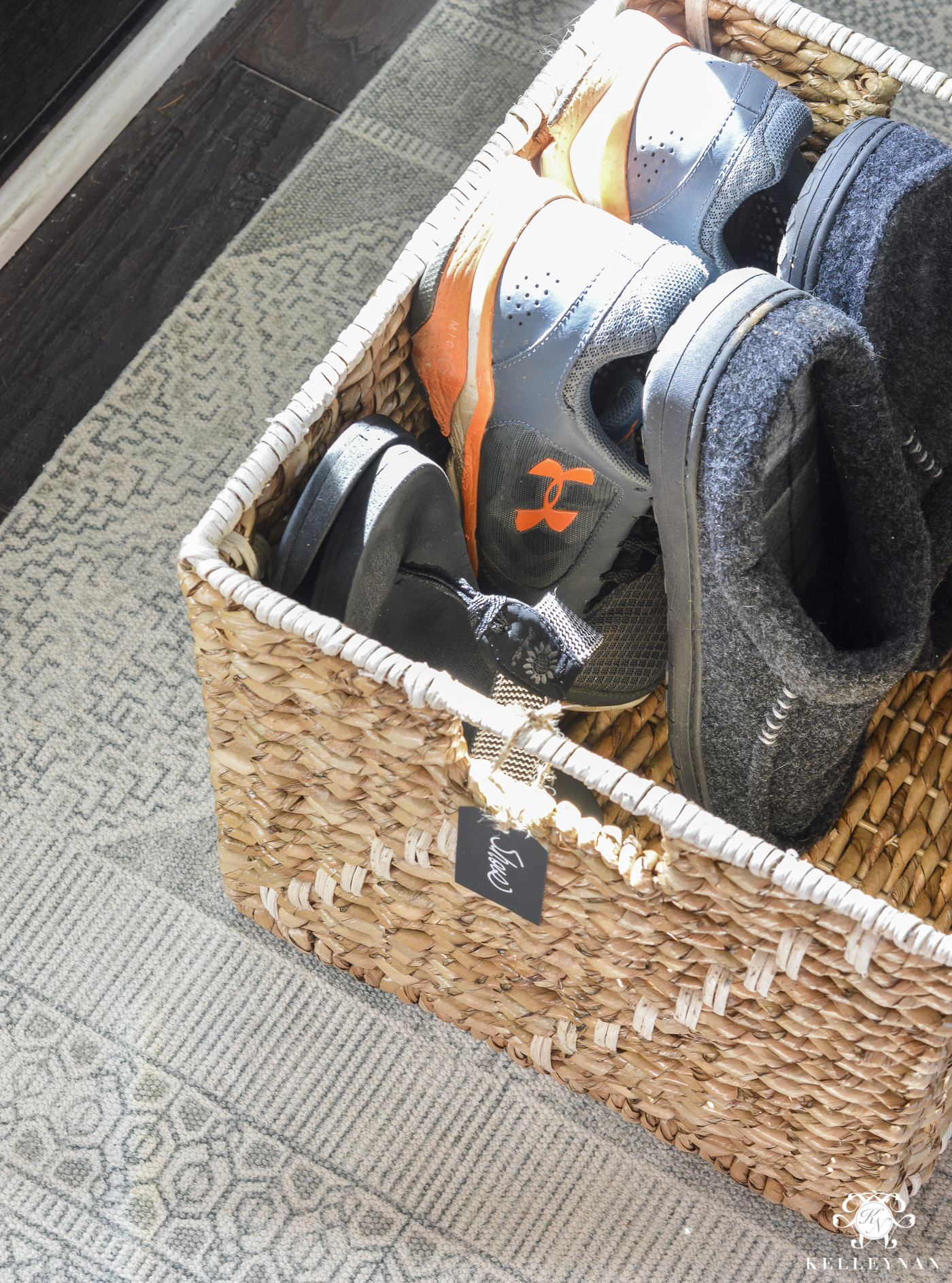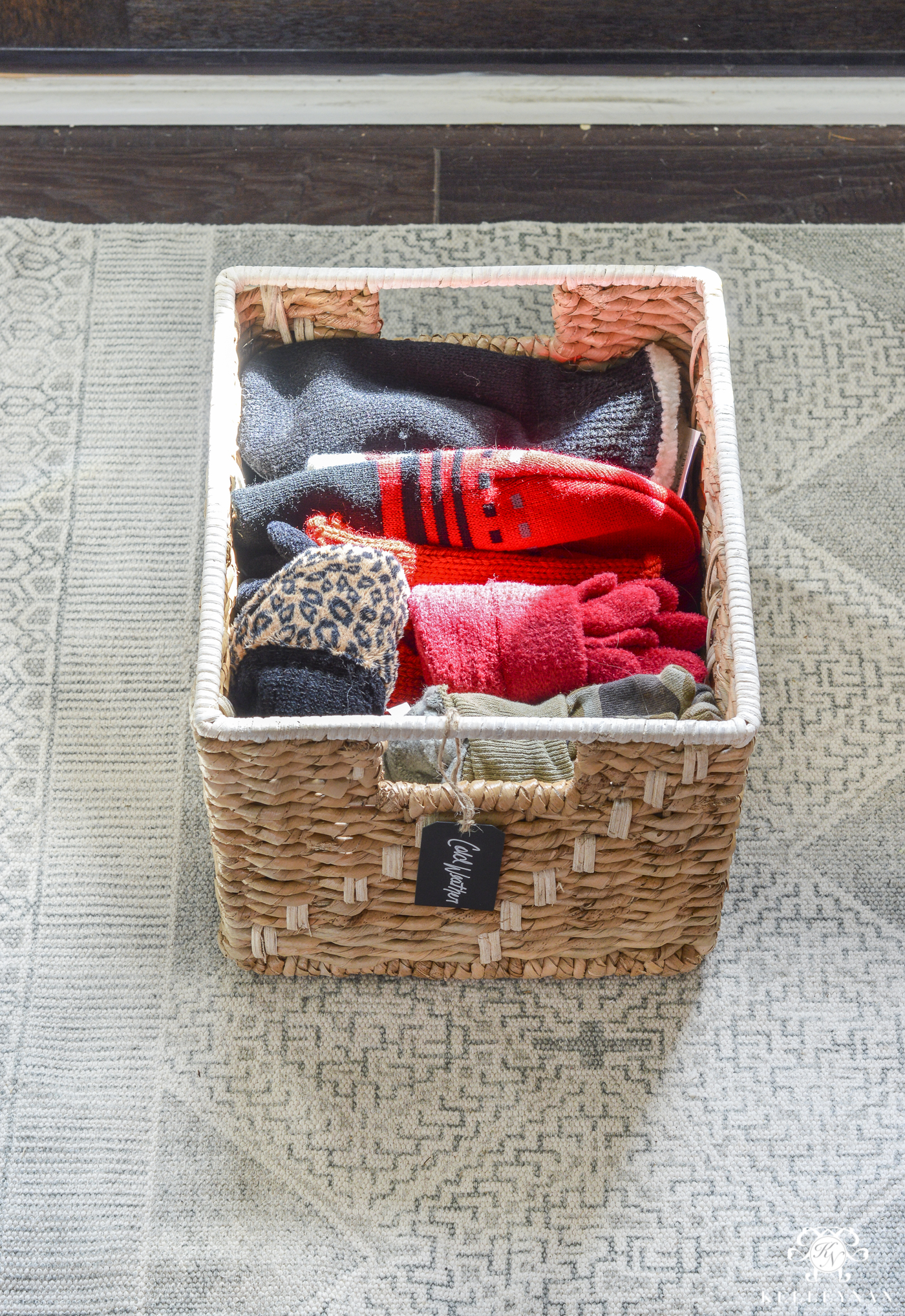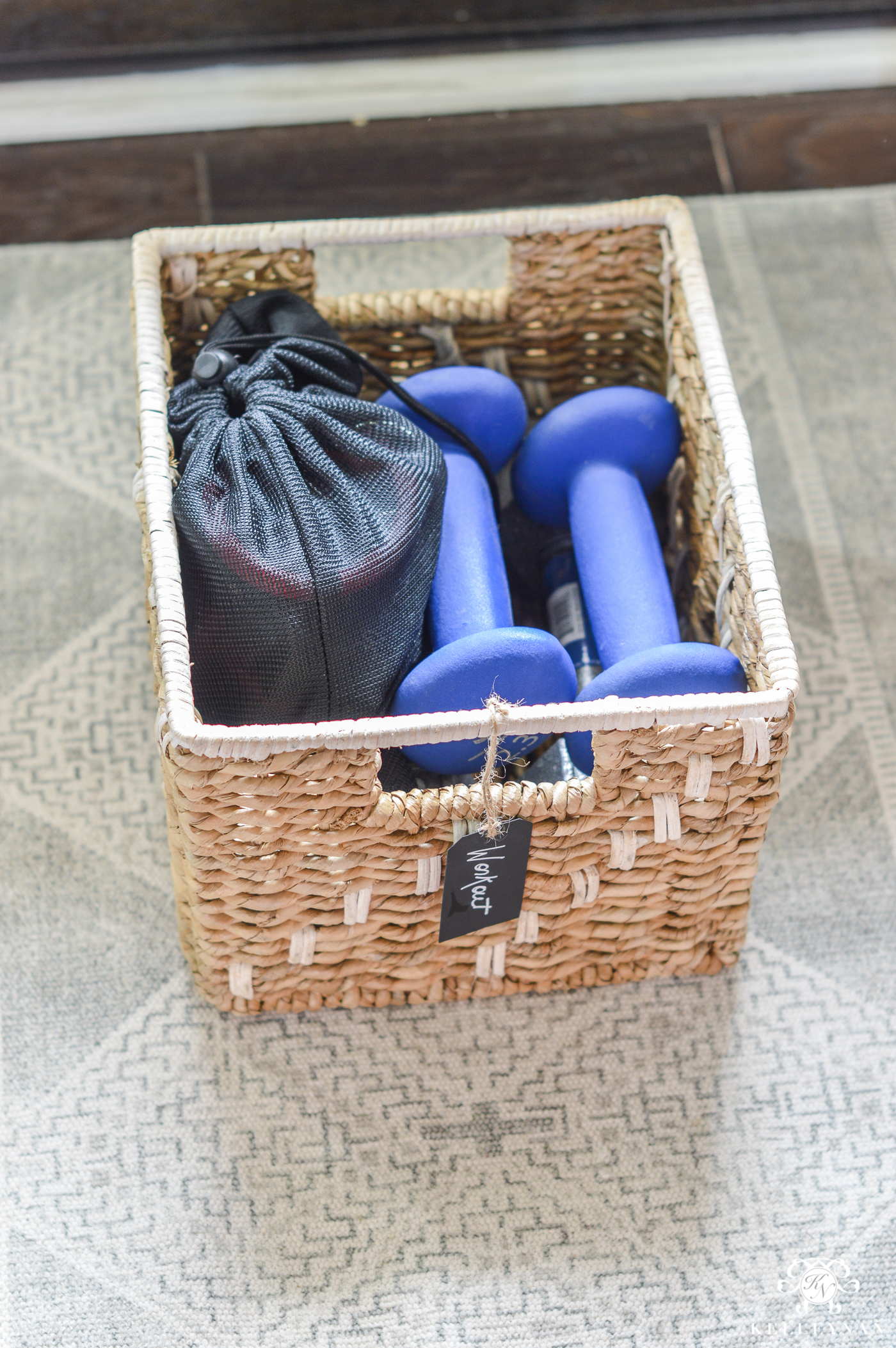 I left a few extra hangers for guests. A few years ago, I made the switch to all black, slim felt hangers. They are amazing and save so much space! It can be a process to transition your entire house but the coat closet is a good place to try it out. I love to get mine at Costco or, you can get them on Prime HERE with free shipping.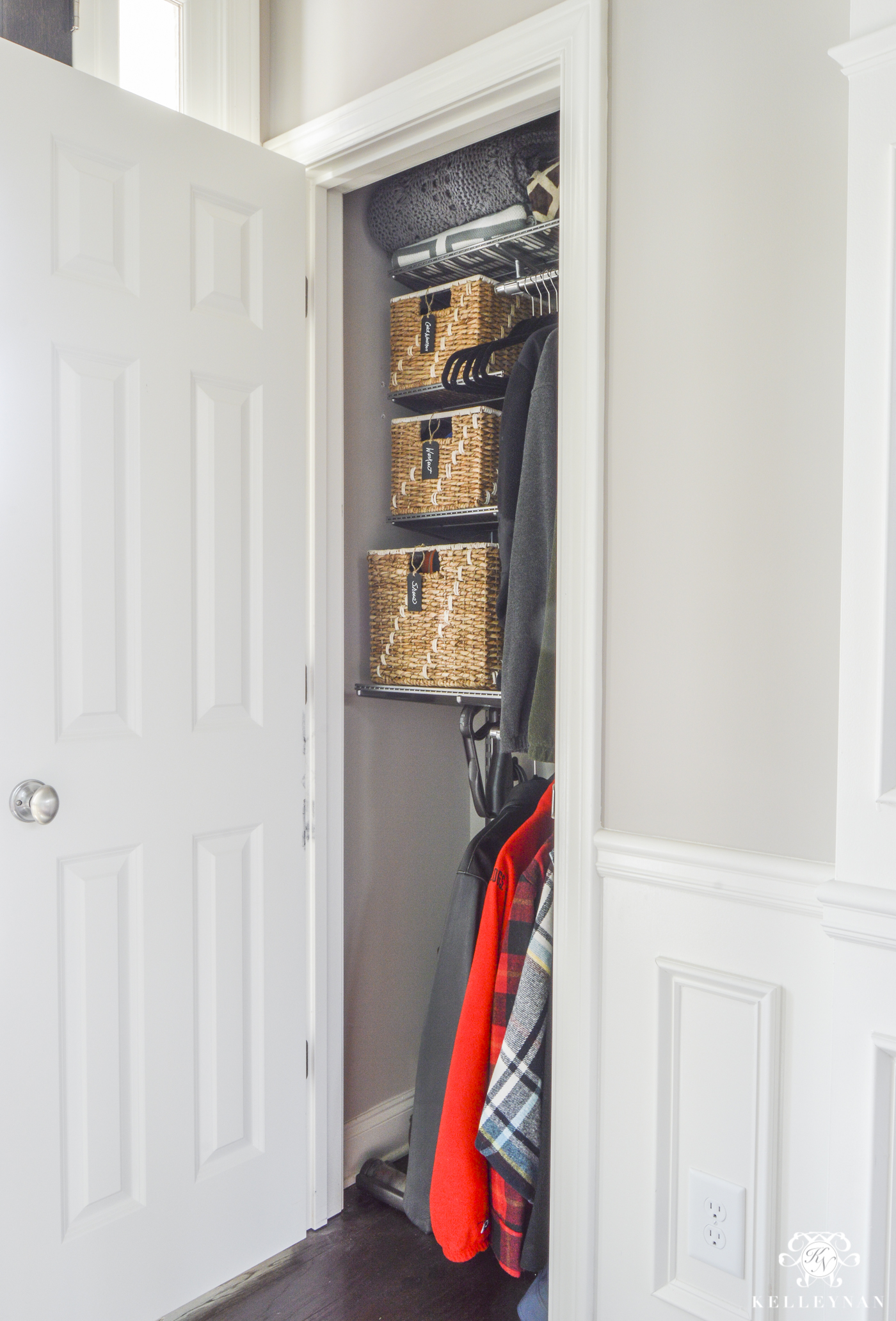 For sitting room sources and details, visit the reveal HERE.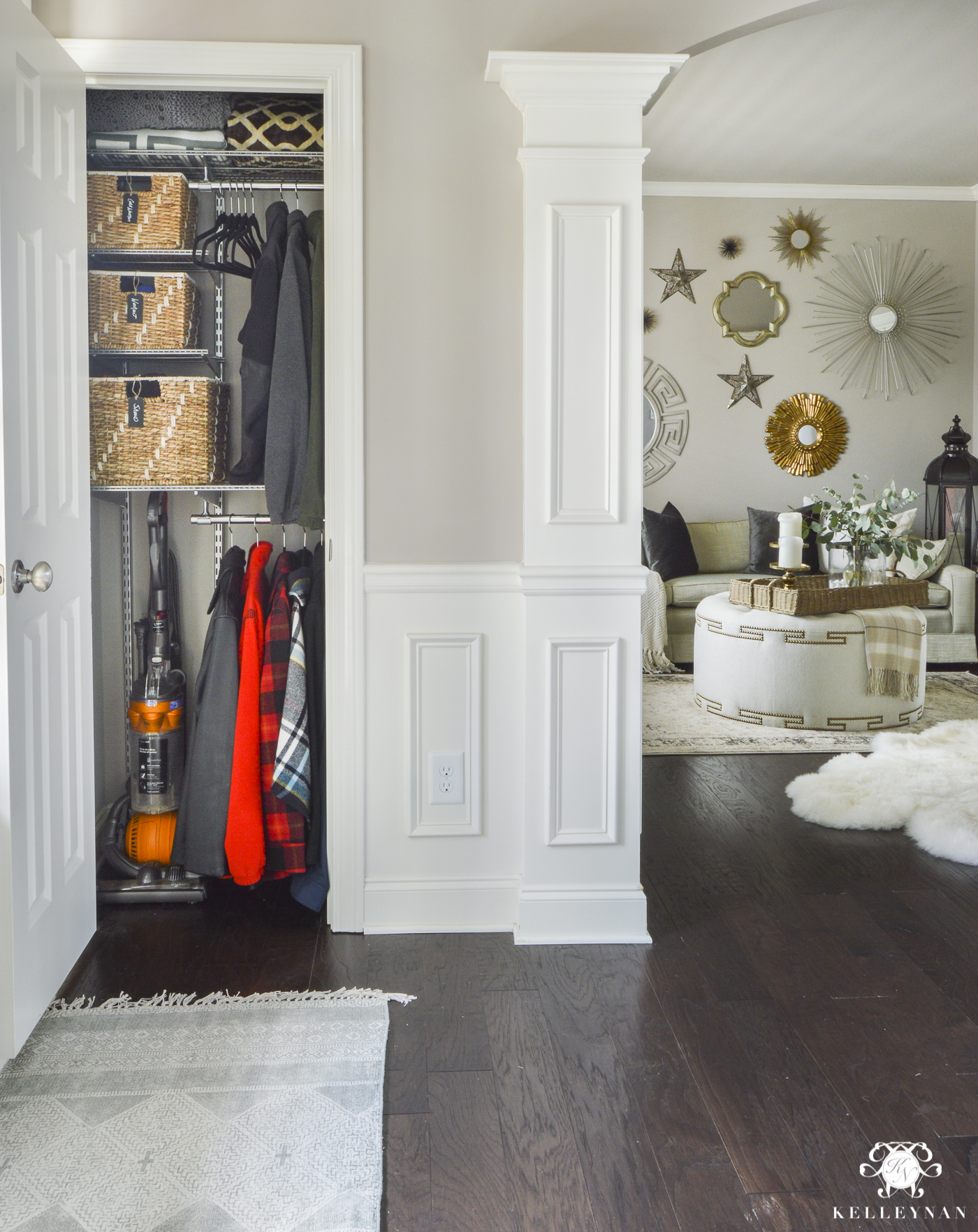 I have my stationery desk organized and coming soon, along with my cabinet under the kitchen sink. I have a whole list of to-do's but let me know what spaces you want to see. I'll either bump them up in priority or maybe consider taking on a new project I hadn't considered 😉
To see some of my other recent organization projects, check out the posts below by clicking on the images.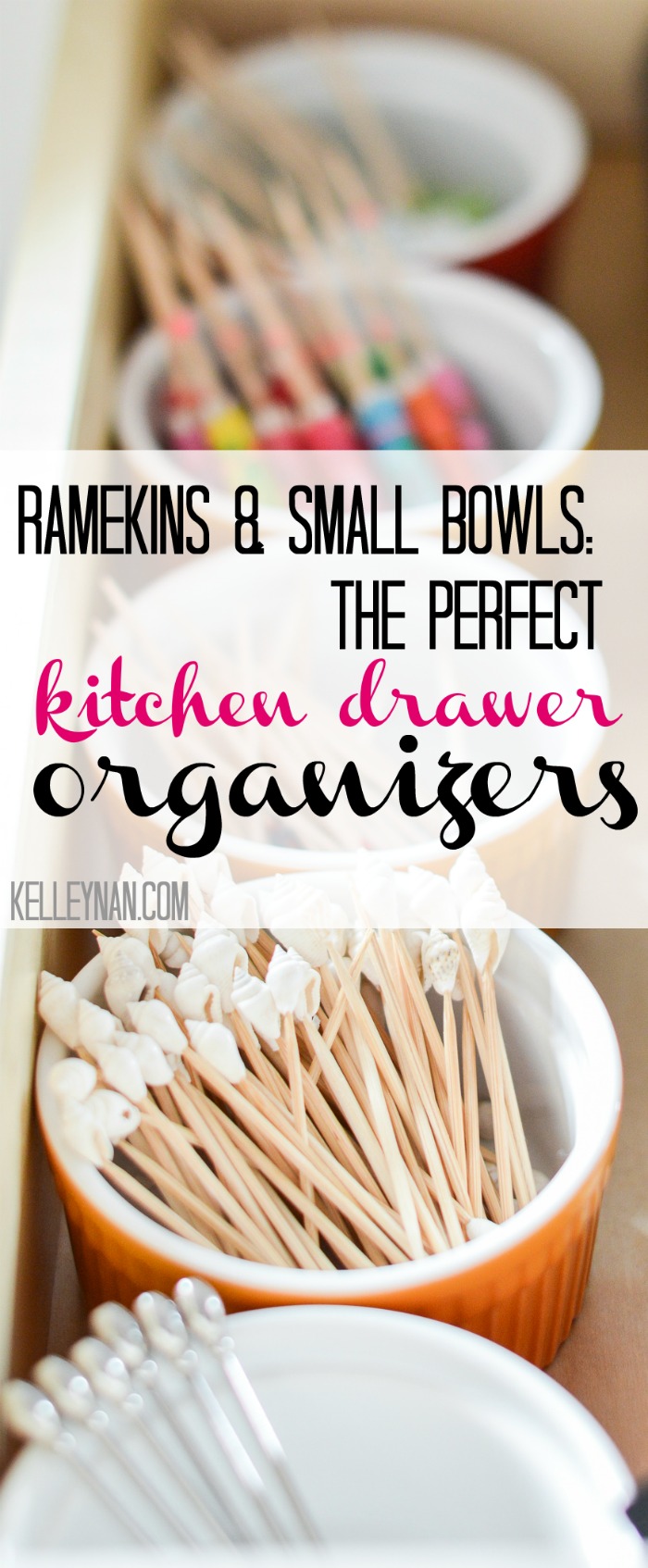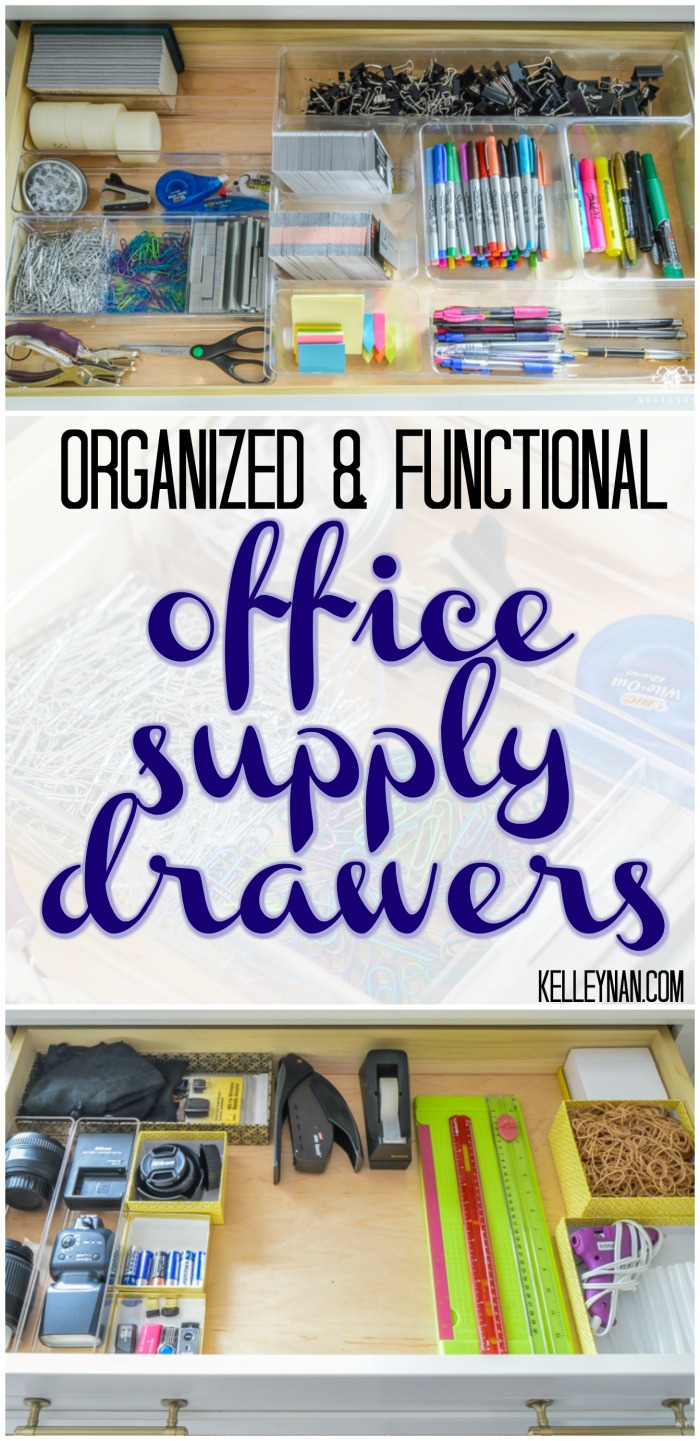 *post contains affiliate links*
Hover above the image and click "PIN" to save it for later!