We are one week away from the master bedroom reveal and all I can say is – thank goodness for extensions! To make sure you don't miss the launch, subscribe to my email announcements at the bottom of the post.
*Post contains affiliate links. For full disclosure, click HERE*
If you missed any other progress weeks, you can catch up on the project here:
WEEK 1 | WEEK 2 | WEEK 3| WEEK 4| WEEK 5
Ok, y'all. We have been doing a little here and a little there over the past several weeks, but, I've been dragging my feet and delaying the majority of the room, until I after I had the main area rug . It made sense to lay that down first once it arrived and then bring in the rest of the furniture/assemble the bed on top of it. Except… I still don't have it. It was lost in transit and I am waiting on a new shipment, just crossing my fingers it appears before I have to shoot the room. Instead of forging ahead, here's what we did instead…
We headed north to New England! (Which if you saw my Insta-stories or visited with me last week, you probably know since I launched my update from Maine 😉 ). It was sort of a late anniversary celebration but we've have been looking forward to making it up to the northeast for the past two years. We finally made the time to do it. Not the least stressful thing to do in the midst of holiday prep and room overhauls with deadlines, but sometimes, you just gotta pick a time and go or you never will, right? It was everything I hoped it would be and I can't wait to head back. I won't review every detail but here are a few highlights from the week.
Portland was: our first B&B experience at the Pomegranate Inn, pre-dinner local ciders, lobster, fish and chips, coastal drives, scenic neighborhoods, port dining, and venturing out to the Portland Head Light.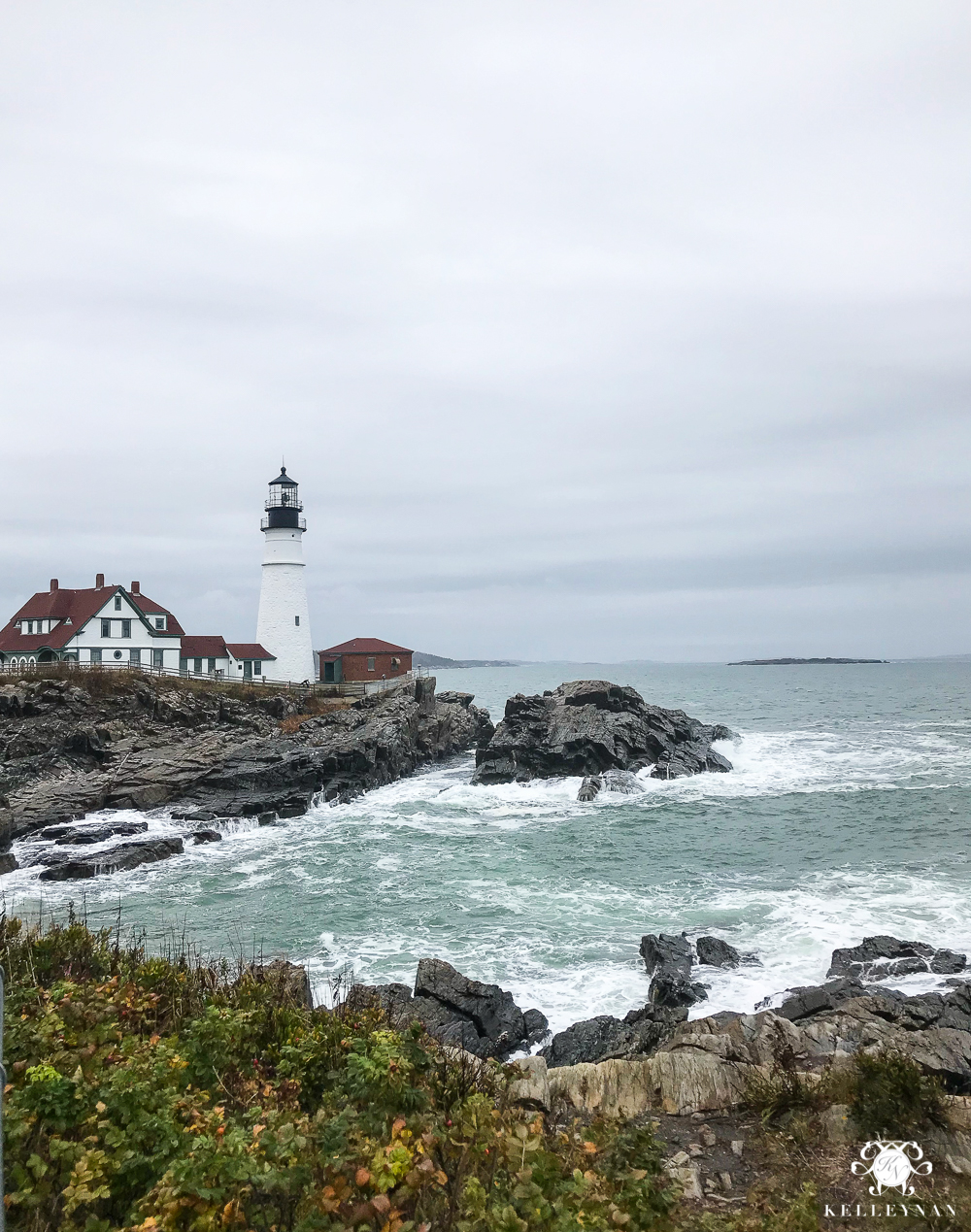 Kennebunkport was: the most charming town; painted in fall hues, precious colonial homes out of the movies; epitome of "that's so New England" (mine and Dave's most repeated phrase of the week); introduction to lobster rolls; walking the quaint downtown, can't wait to go back.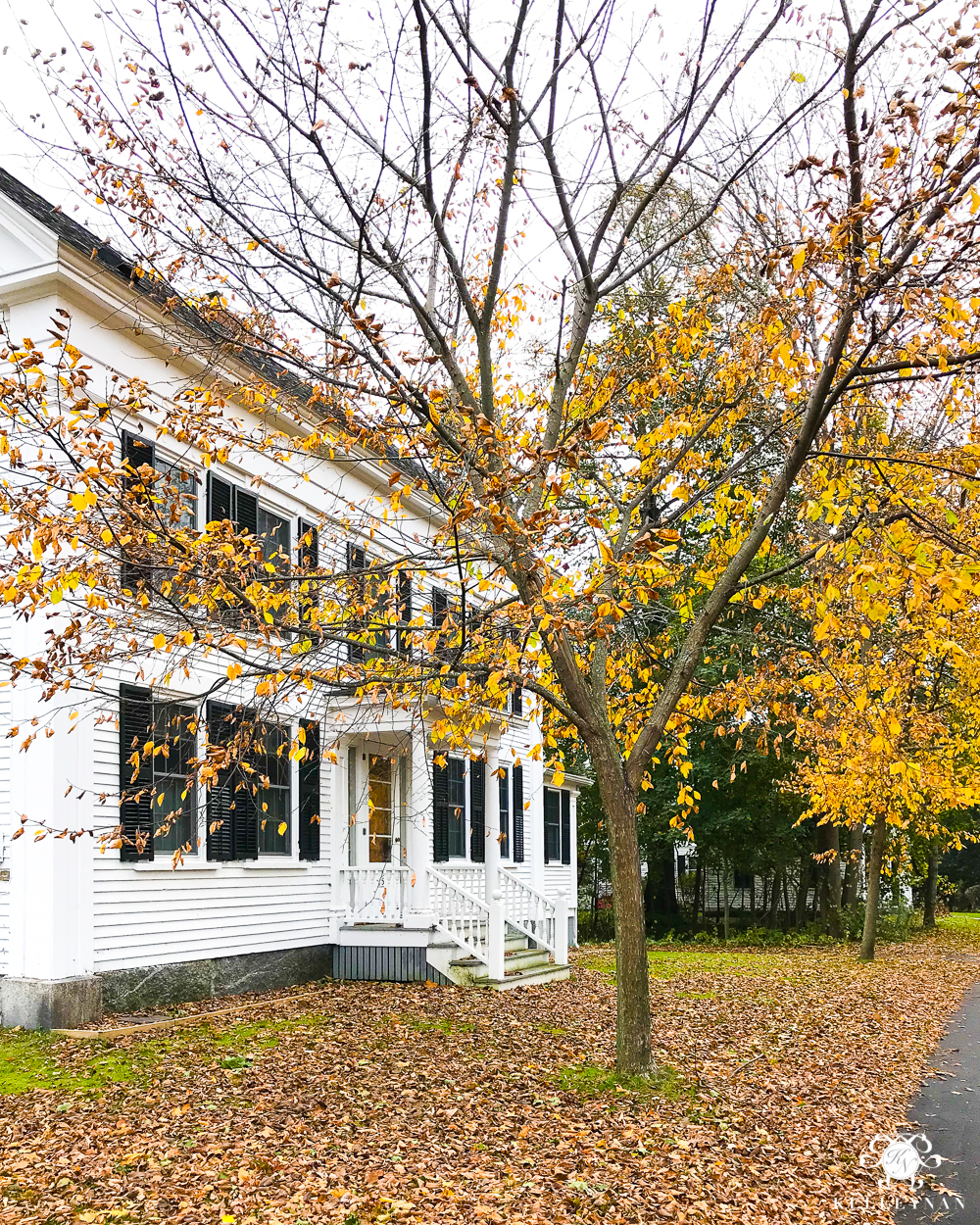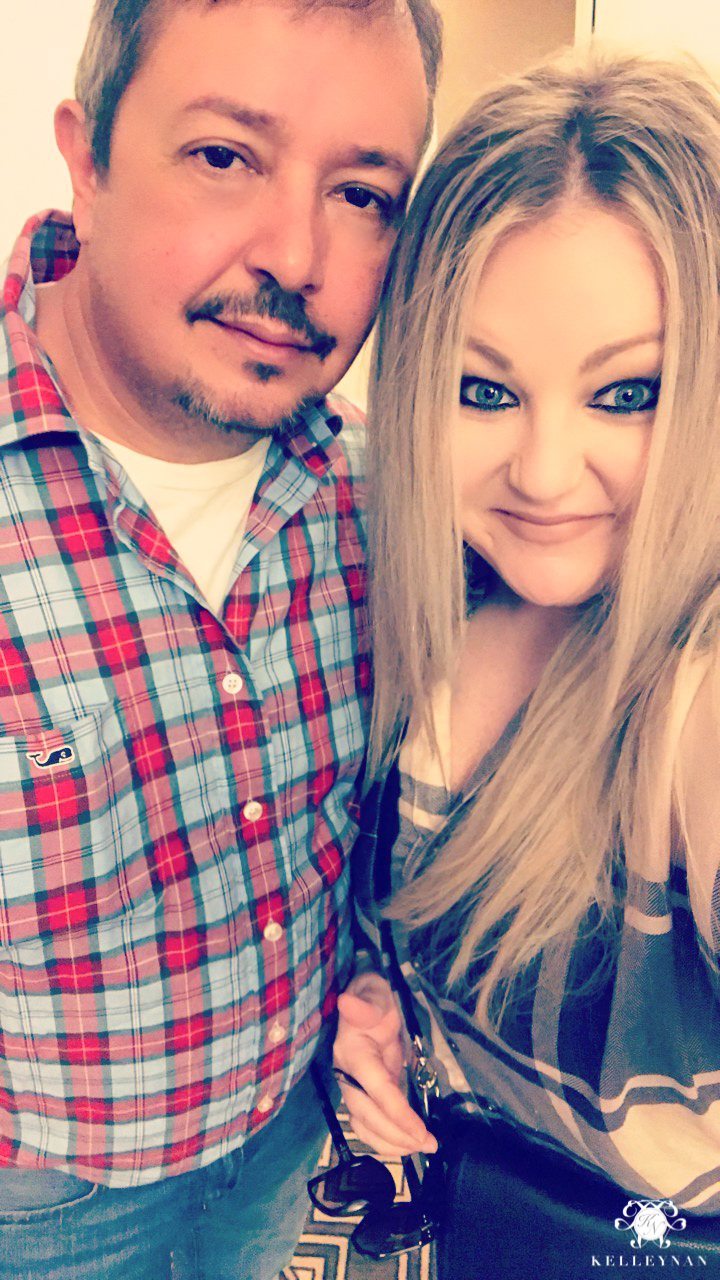 Boston was: taking Duck Tours, strolling Newbury Street, lunching at Italian in the North End, staying at the Copley Square Hotel, noshing on cannolis at Mike's Pastry, visiting the Science Museum, sightseeing all over the city, walking by the water, exploring the Aquarium, shopping at Copley/Prudential Center, relaxing in the parks and gardens, daily trips to the Star Market for essentials, architectural heaven, touring the Salem Witch Museum, in-room movies and cocktails, devouring the best pizza of my life at Regina's,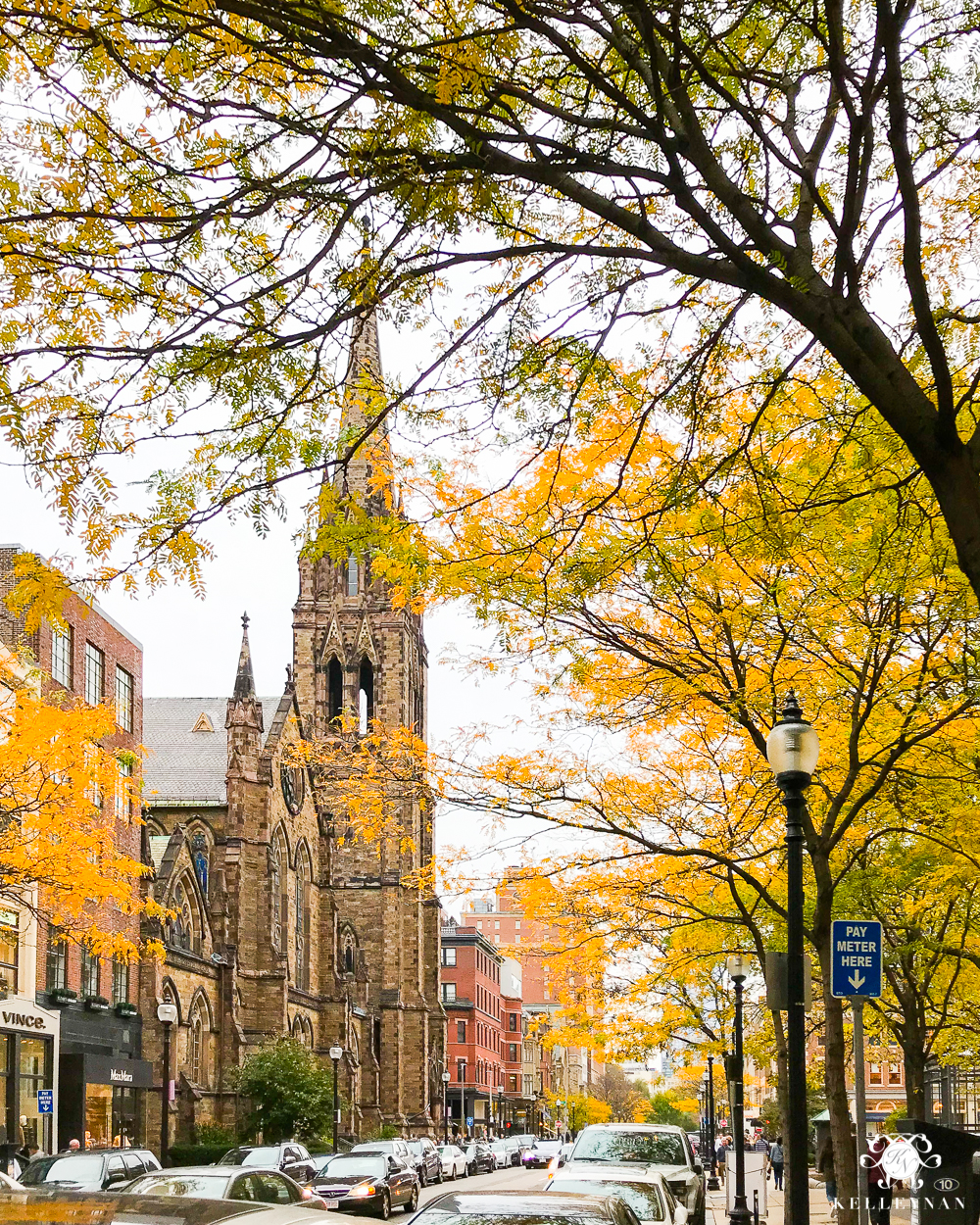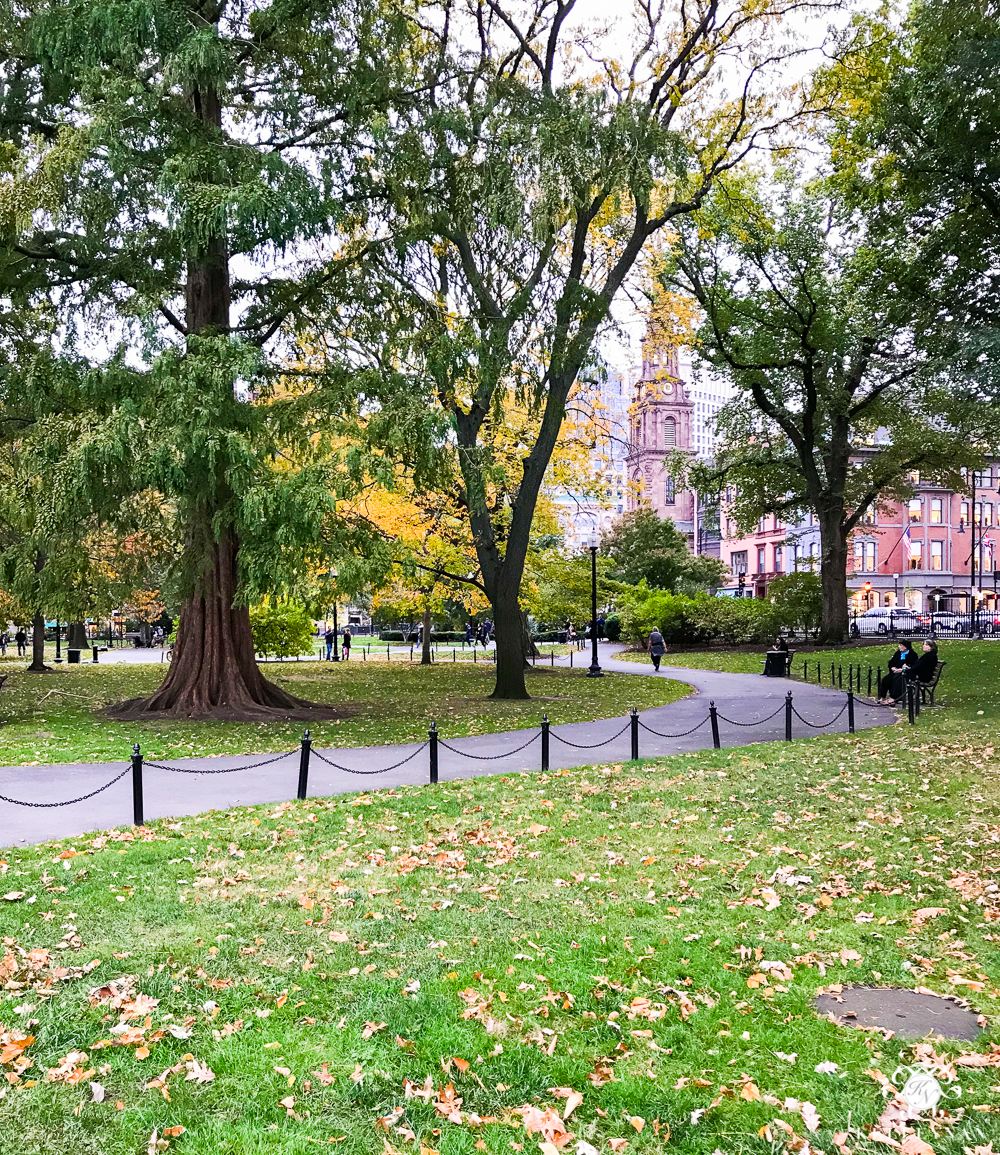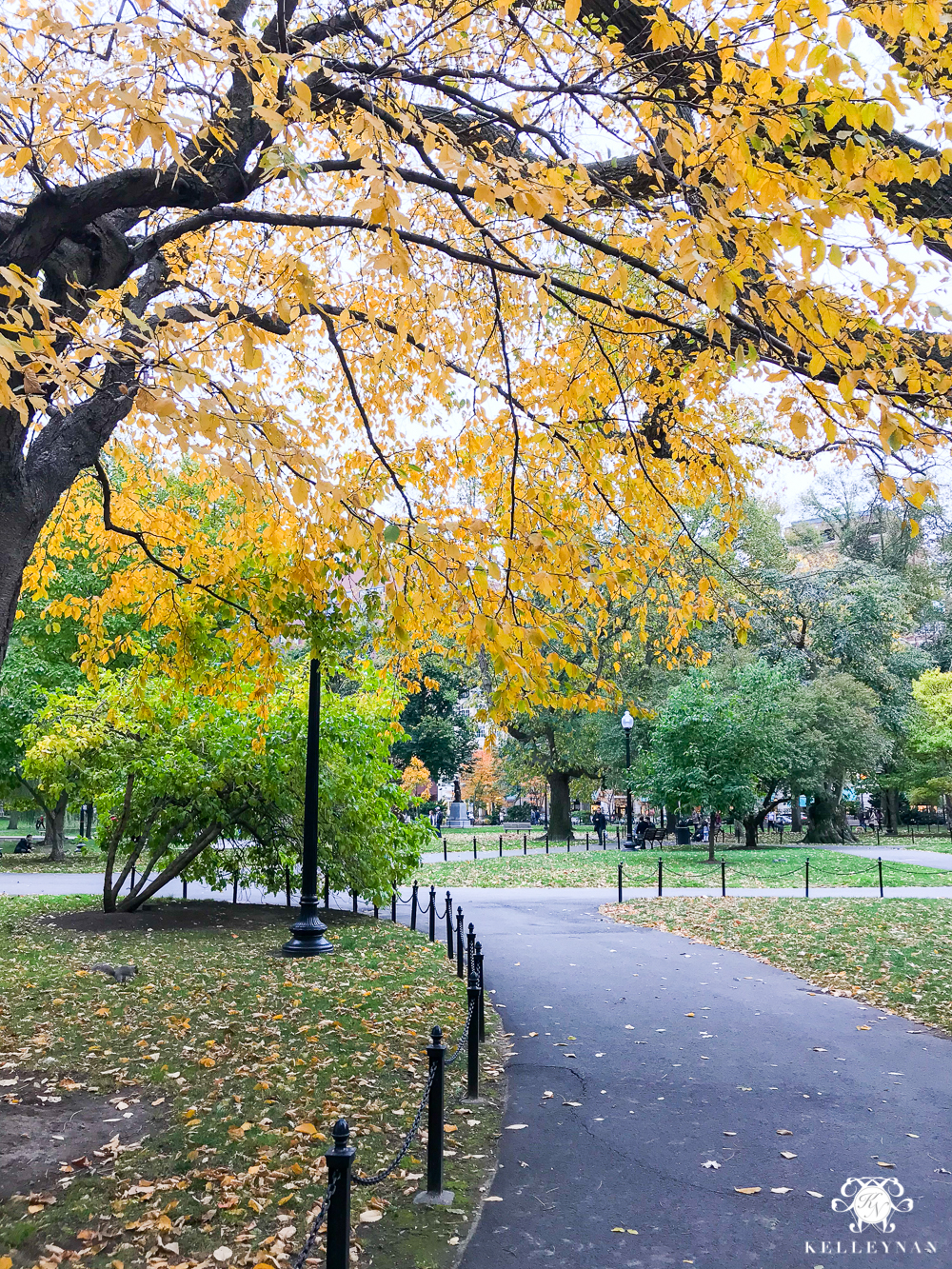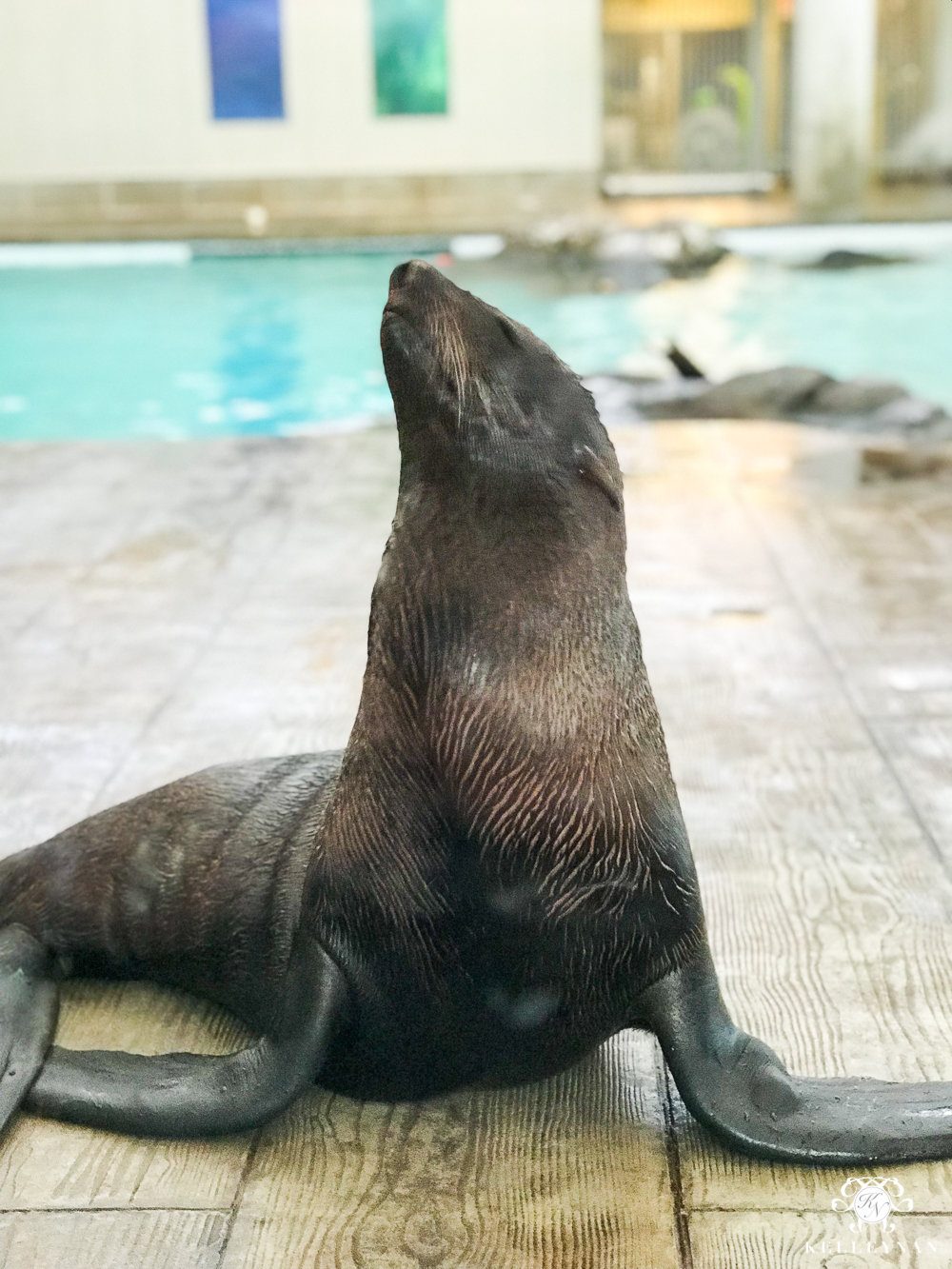 It was a glorious trip and as soon as we walked through the door two nights ago, we cuddled and reunited with our pups for only a moment before I started laundry and we set to work on mystery room makeover #2 (coming next Tuesday 😉 ).
We actually finished the "secret room"(phew and yay!) yesterday so once that was wrapped, we switched focus back to the ORC master bedroom. We bit the bullet and just late this evening, started bringing things in and Dave got the bed assembled. Believe it or not, this little corner is the tidiest spot in the room. Most of the room is still filled with furniture I need to sell, move, and relocate. But, that's on my list for tomorrow. Also on tomorrow's agenda- shopping accessories in the basement and determining which sentimental pieces I want to display. Amidst all the new, pretty, shiny things, I don't want the room to be too stark; if you can't bring out the special moments in the bedroom, where can you? One of my favorite pieces is the huge matted wedding photo with our vows printed on top. I'll share a little more on that in the reveal next week!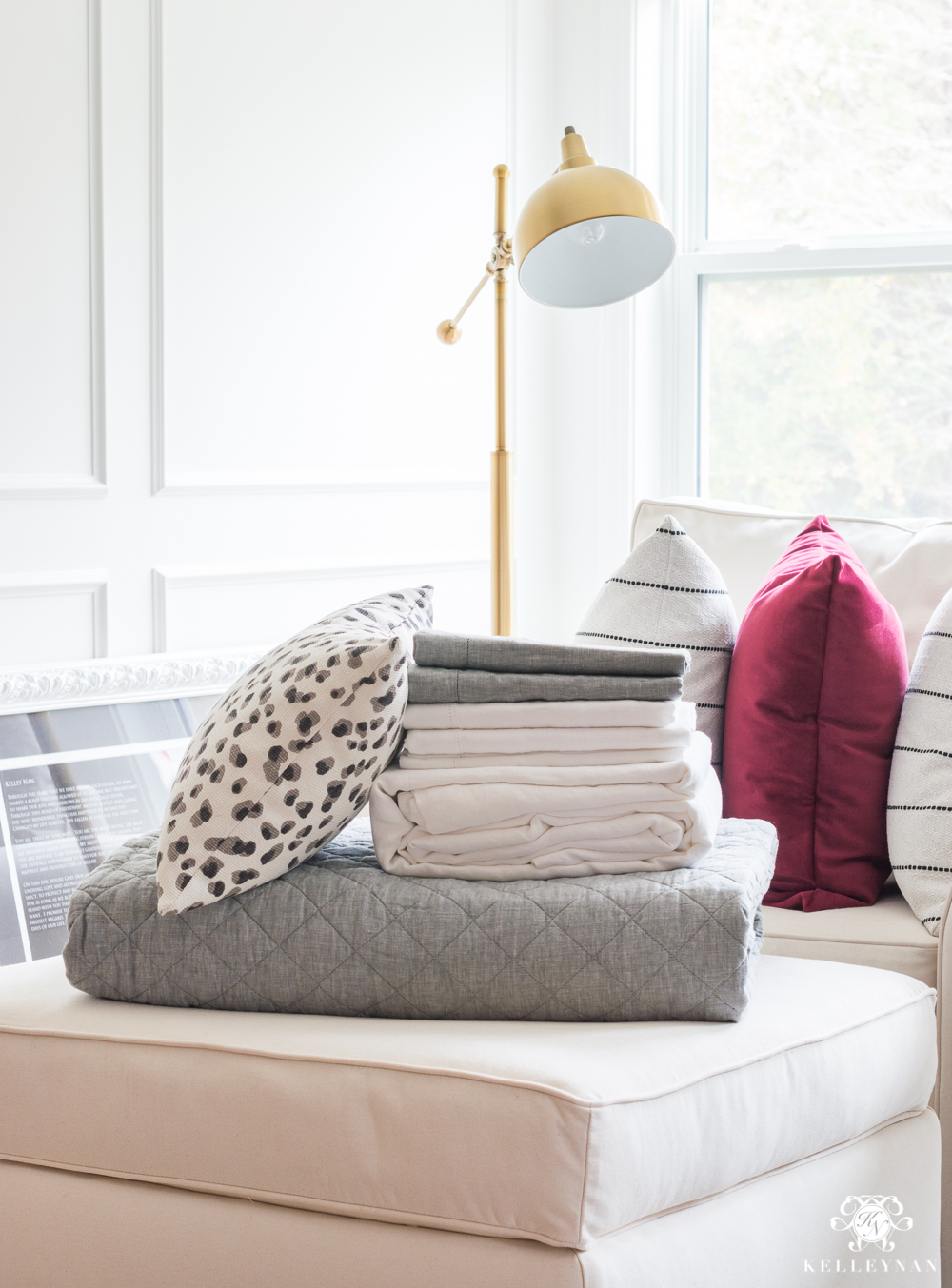 White & Black Stripe Pillow | Wine Velvet Pillow | Leopard Print Pillow | Black and White Flock Pillow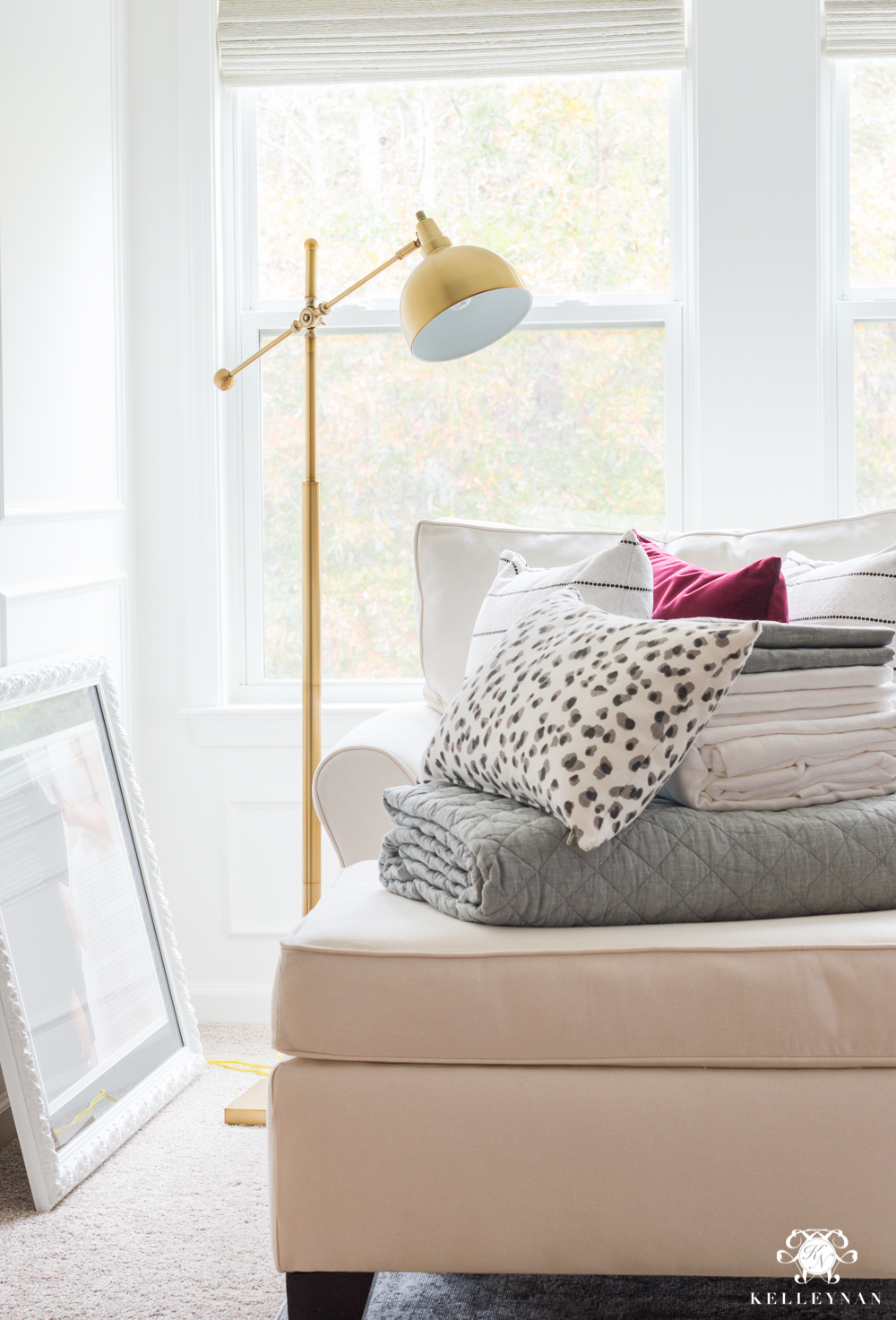 Stick with me for one more week, friends! I'm quite certain this post read as jumbled as my head feels but hopefully, I'll have my act together next week. I better because I'll be sharing not one,  but TWO room makeovers (one Tuesday, and the ORC Thursday)! And of course, I'd like to give a big thank you to my room partners, all of whom I believe in and none whom without I could pull off this transformation!
The Mine| Tonic Living | Minted | Pottery Barn | Select Blinds | Metrie | Wayfair 

Be sure to check out the other participating bloggers and their project progress on the link-up page HERE. Here is where I am on the new furnishings I am planning.


NOTE: There are several discounts happening right now! Check the codes with each retailer.