Y'all, it's Week Three of the One Room Challenge and since my last update, I've taken in a Garth Brooks concert, stayed overnight in Atlanta, had a visit with Mama Nan, and managed to post absolutely nothing since this time last week. When it comes to room makeovers, the reality is that I basically spend 80% on the back end, sourcing, planning, ordering, and working with sponsors, and about 20% of the time actually installing and transforming. What you won't see in the photos below are the mounds of boxes that took over my house, the furniture sprawled all over the catwalk and in our bathroom, and the hours invested in scouring the web for furnishings. But, all of those undocumented parts of the process have progressed the bedroom beast just a little more.
*Post contains affiliate links. For full disclosure, click HERE*
If you missed the first two weeks of progress, you can catch up on the project here:
WHITE WALLS, A MODERN GRAY BED, AND A FEW SNAFUS
The part of this past week I'm most thrilled with is that my room is finally blanketed in all white! I went with Simply White by Benjamin Moore and I can't tell you what a huge difference it has made, especially in the shadowy areas furthest from the windows. If you have a dark room and have been toying with the idea of painting your walls white, JUST DO IT! Last year, my friend Jen (Decor Gold Designs) talked about painting the trim and molding the same color as her walls; I adore her monochromatic rooms and decided to take the same approach. And, I'm so glad I did. Everything from the ceiling to the trim to the door faces are now Simply White.
Last night, we hauled the pieces of our new bed upstairs. If you caught my Insta-stories, you saw the delivery drama (and that we took out a chunk of drywall on the stairwell), but she is officially in place! Not yet assembled but in place! I wanted something a little more crisp, clean, and modern to go with my new white paneled walls and I fell in love with my selection all over again after uncovering her.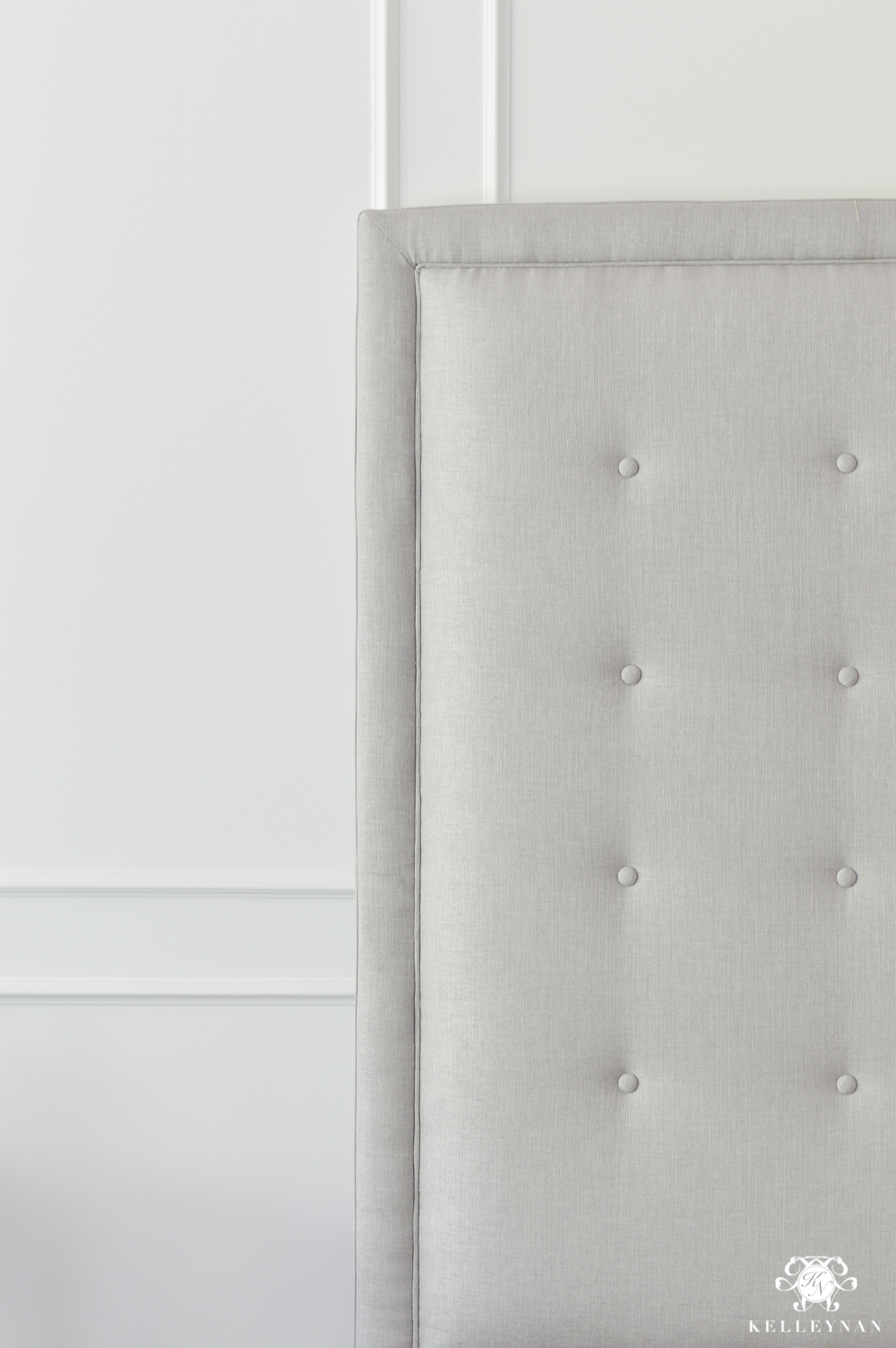 Dave decided it would be best to install the chandelier first (which he's doing as I type!) before getting this pretty girl assembled. We also decided that once she's fully constructed, she probably shouldn't be moved because she's so heavy so we've decided to wait on rugs, also.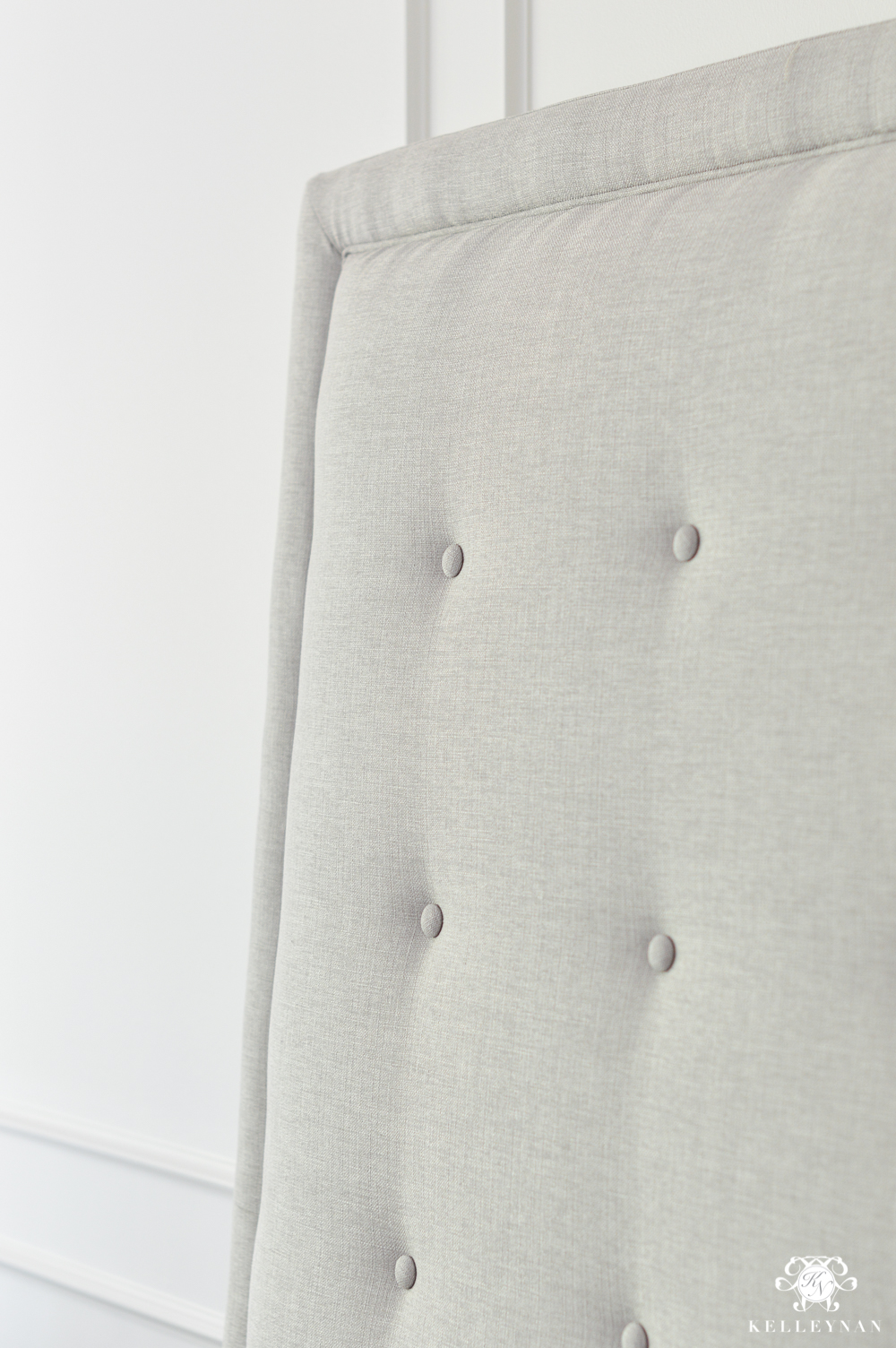 Speaking of rugs, I've decided to go for THIS ONE underneath the bed, and THIS ONE in the sitting area.
So, here's a dumb mistake I made. Because the bed wall has our porch door also, the center of that wall isn't the same as the center of the opposite (tv) wall. I don't know if my former bed was off-center or if I just wasn't thinking but basically, the panels were installed with the assumption I would be centering my bed on the wall, instead of centering it in the room (even with the center of the ceiling, light fixture, and tv). So, there's that. What my second realization was, was that my new nightstands are almost twice the size of our previous bedside tables. Once I scooted the headboard close to its appropriate spot, I realized I never actually measured everything to make sure it would fit. And, I can't even square up the bed with the wall details because then the night stands would block my doorways. That's the thing with the One Room Challenge. You make fast decisions and then move on to the next thing. So, some details (like measuring- minor details haha) kind of slide through the cracks. I likely won't have the nightstands until just before the reveal so I'm just gonna cross my fingers, accept the symmetry I wanted won't totally be there, and hope that at a minimum, everything will fit.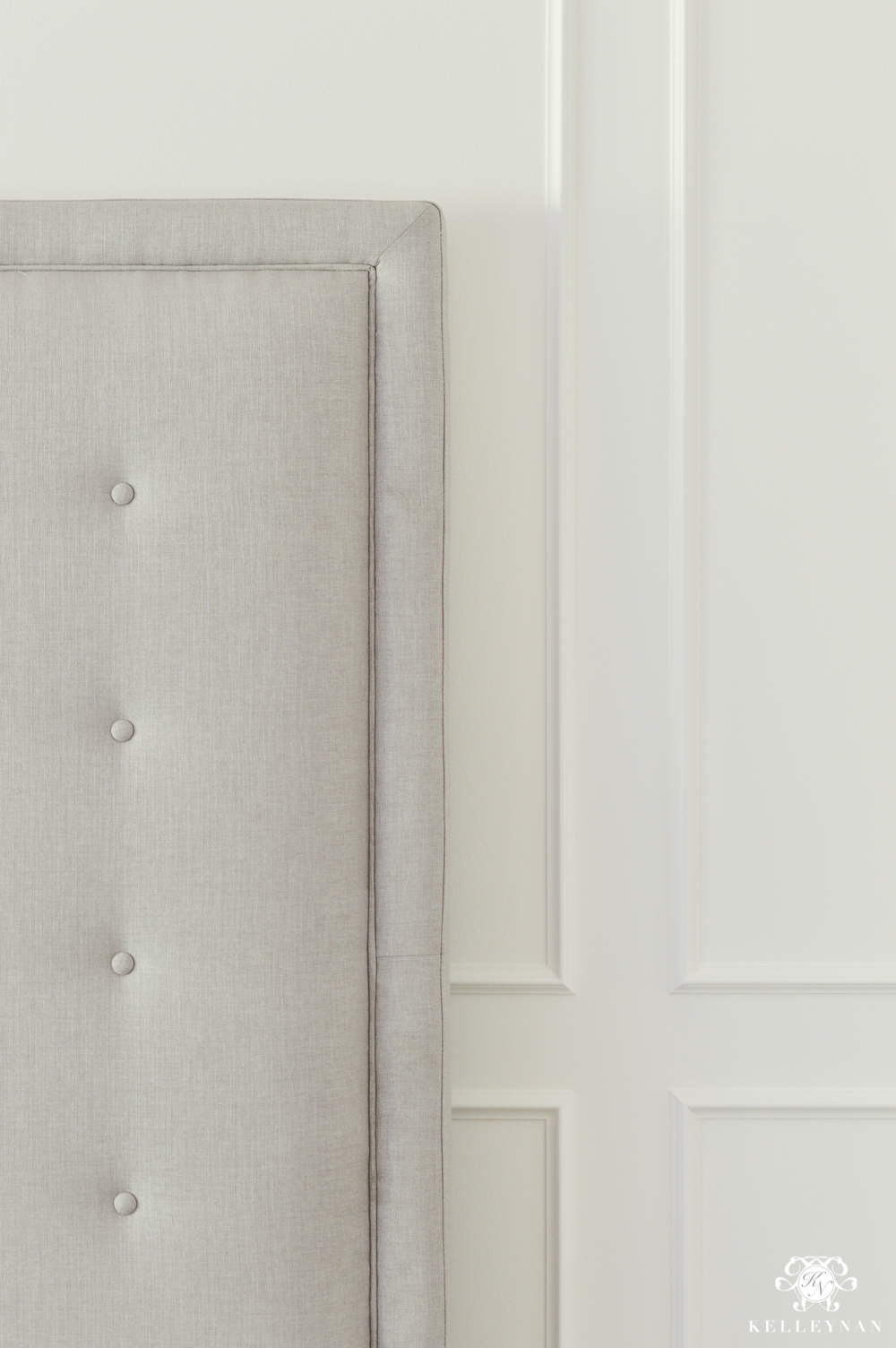 I *think* I decided on my window treatments- because the sitting area faces the woods and we get no direct sunlight, I resisted the urge to go full-on drapes, but am planning some light woven shades. I also don't want to cover up that wall detail so my hope is that the shades will highlight the windows without taking away and hiding the molding.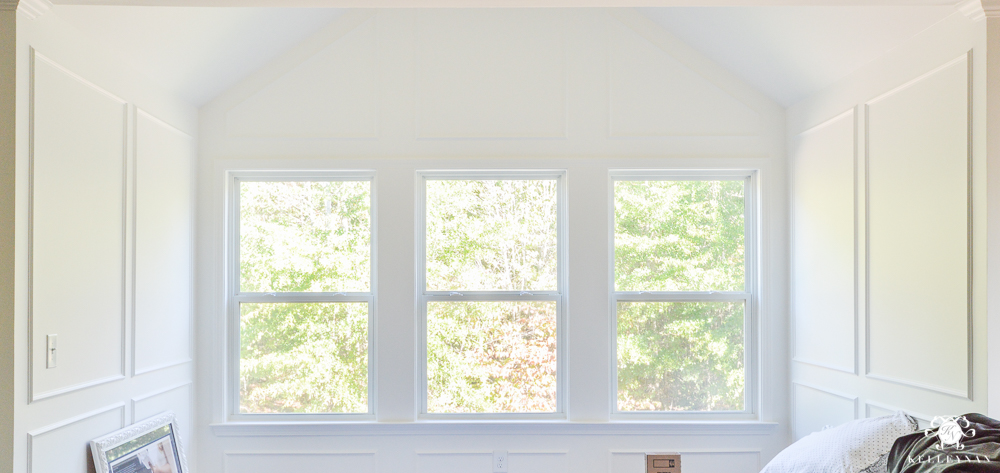 I have been stressing over art for weeks. Just today, I finally determined the game plan. I was wrestling with not wanting to cover up the molding with "stuff" just to have "stuff" on the walls. Because the trim work is kind of like art, I am leaving that as the stand-alone in the main bedroom area. In the sitting area, I am hanging our vow-imposed wedding photo (on the left), and these two prints I fell in love with from Minted (in each of the right framed moldings). The "Birds on a Wire" series is so simple, but so different. Like I said, love at first sight.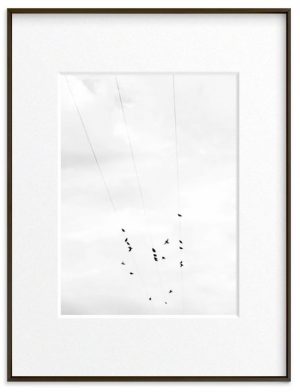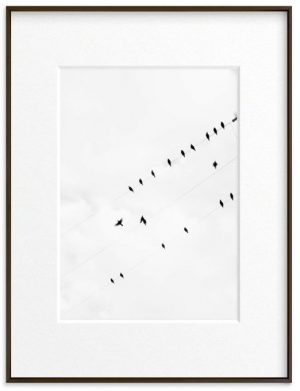 Today was trash day so this morning, I raced against the clock, unboxing as much as I could before the garbage man came. Each time I successfully ripped open a package, I would run it down to the curb – it totally turned into a game (although I think I probably enjoyed it more than our trash service did haha). Y'all, the final pile was impressive. Some of my favorite new goodies were these lamps for our bedside tables. They are big and beefy but our new nightstands will be large enough to support them.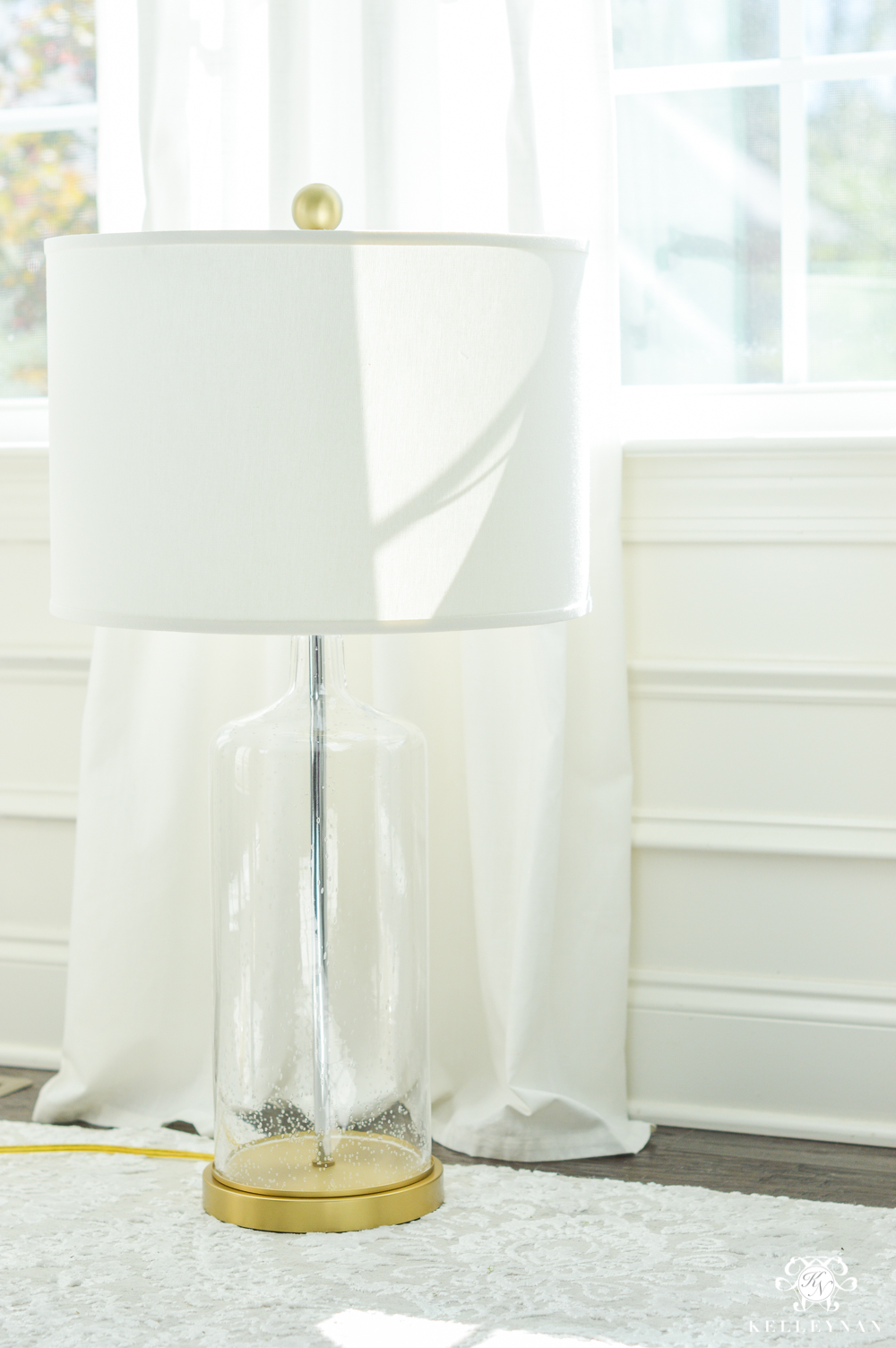 A few other goodies I ripped out of the boxes…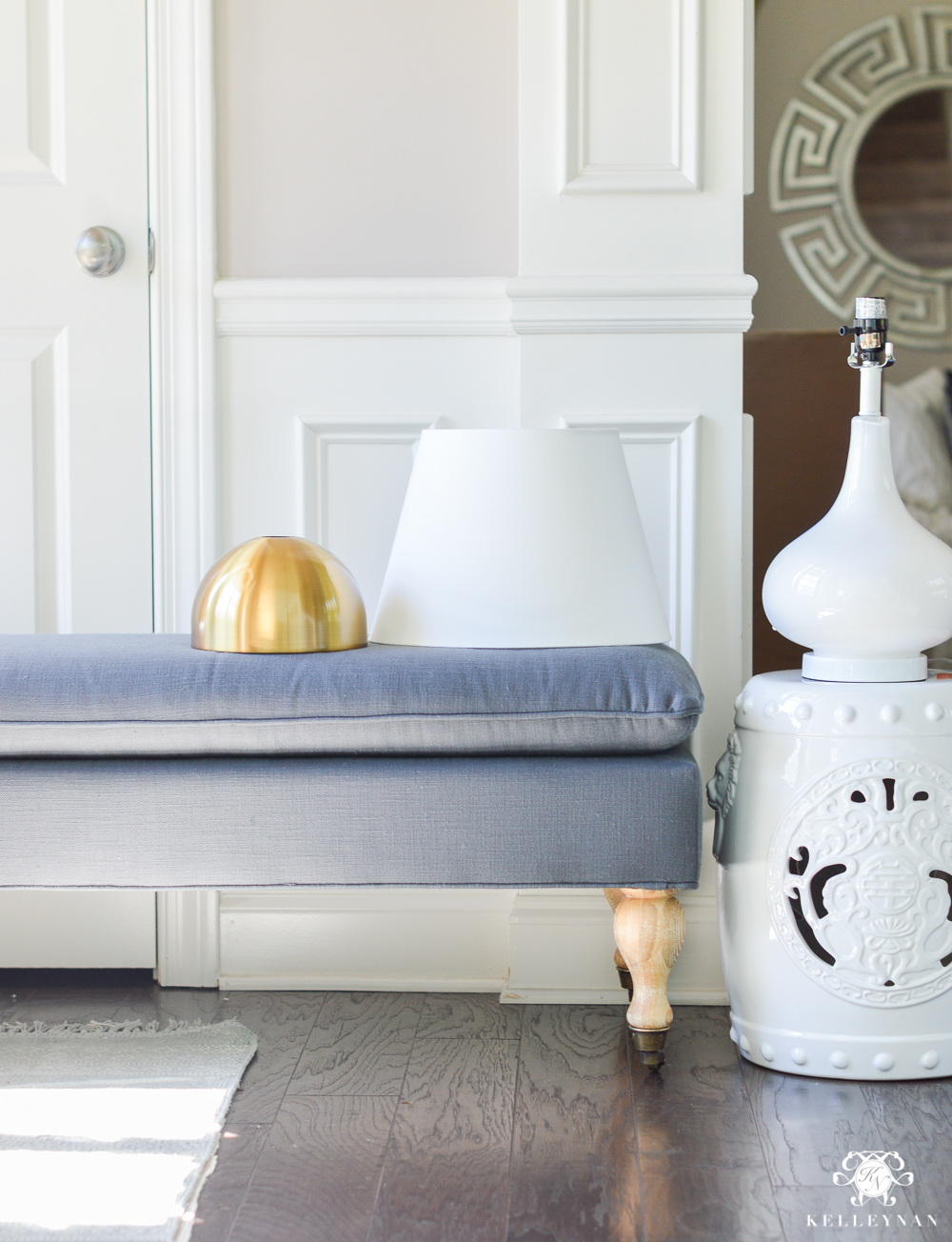 Bench | Garden Stool | White Table Lamp (pair) | Brass Floor Lamp 
Lastly, I think I finalized my pillow game! Here's what I'm looking at…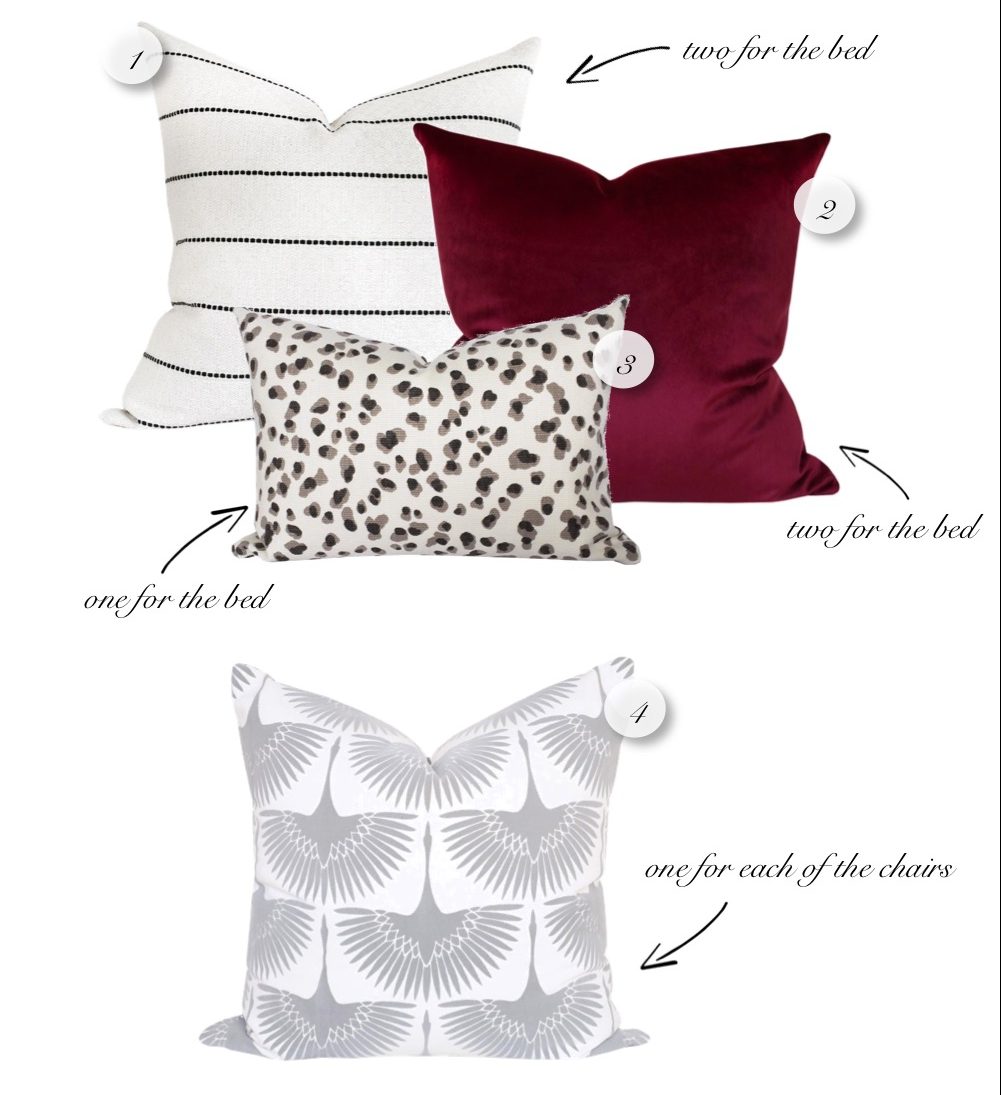 Pillow 1 | Pillow 2 | Pillow 3 | Pillow 4
I wish I could tell you what I plan to have in store for next week but honestly, I have no clue haha. I will likely have to have the rugs down and in place before proceeding (so I'm hopeful those can get here in the next few days) but in the meantime, I am still scampering around, working on orders, timing, etc. I'll be sharing my fan solution when I share our fixture update and oh Lord! I just thought about the accessories…
I'd like to offer a big thank you (and a hug if I could) to this week's featured room sponsors, The Mine, Tonic Living, and Minted, whom without I would not be able to successfully pull off this six-week transformation. To get the latest updates each week, you can sign up for my emails at the bottom of this post.

Be sure to check out the other participating bloggers and their project progress on the link-up page HERE. Here is where I am on the new furnishings I am planning.