Did you know I have a screened in porch off my master bedroom? Not only have I never shared it, but it was actually in the top three reasons of why we chose our floor plan. We use it more than you may think but in its absolute bare bones state. BARE BONES. Pretty much as naked and basic as it can get, folks. When I committed to loving on my outdoor spaces this year a little more, this is the first space I tackled. Weeks ago. See, I can keep pretty good secrets, huh? 😉 Without even switching out the larger mismatched pieces, this space is looking a whole lot different today. After partnering with Tuesday Morning, my sad, vacant, mismatched area is now a coordinated outdoor living space. Wanna see how bad it was?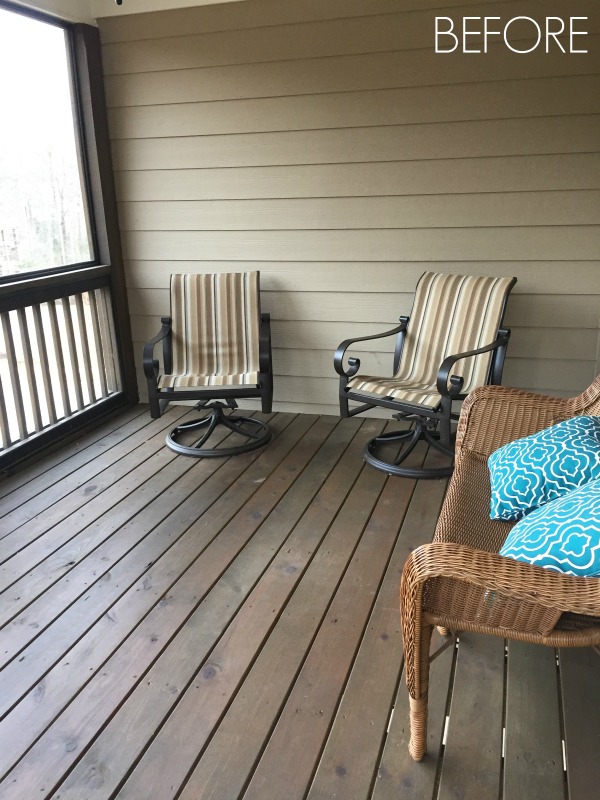 Actually, this was before I had started getting rid of a little bit of last year's pollen and dust. I had also already removed the sad TV tray serving as a table in between the two chairs. After putting in a little time and giving it a whole lot of love, our master bedroom porch is looking mighty different and we are loving it hard. You can check out all the details and the full makeover reveal HERE.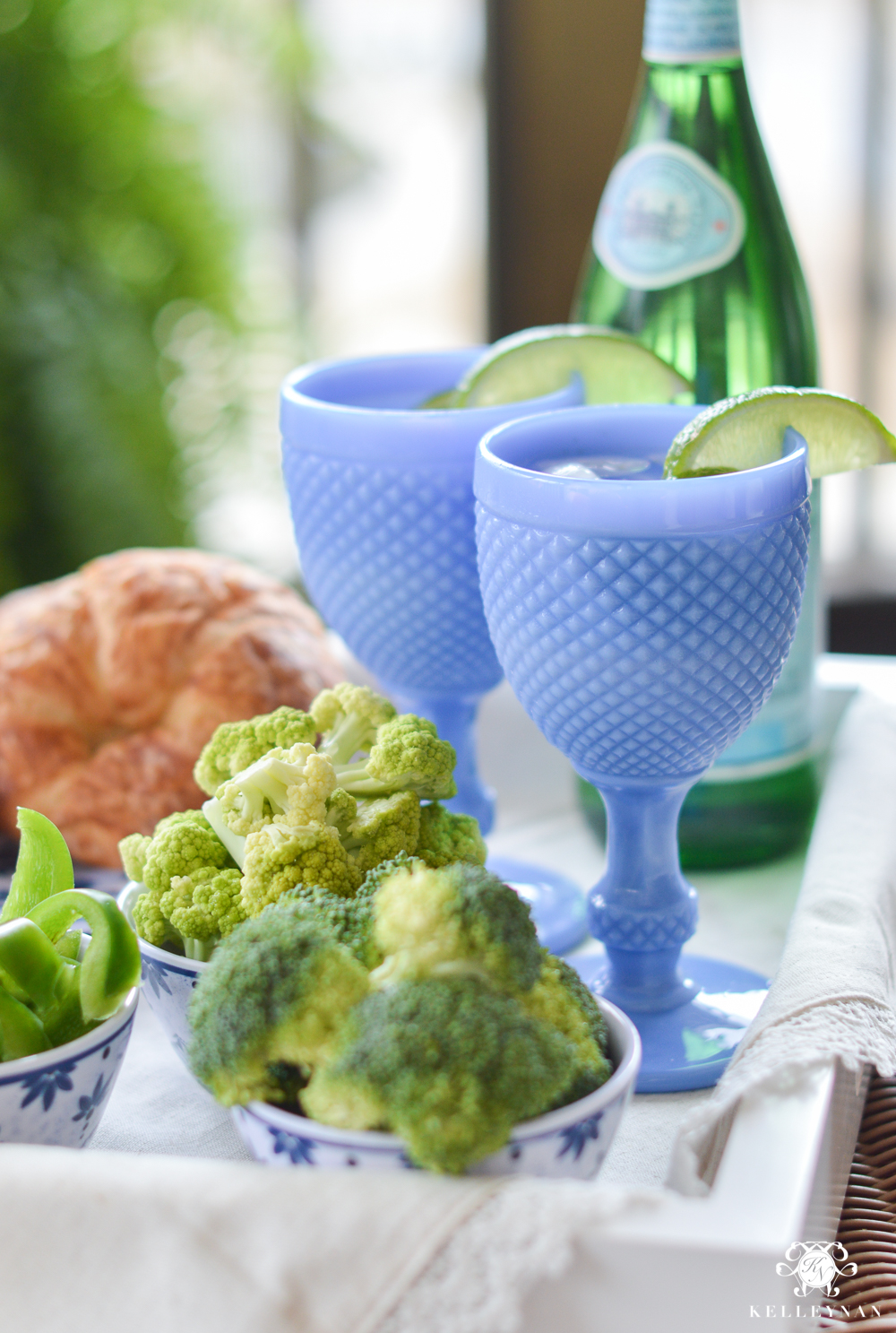 Ok, I suppose I can't talk all the credit. In addition to myself and Tuesday Morning, Maggie helped too 😉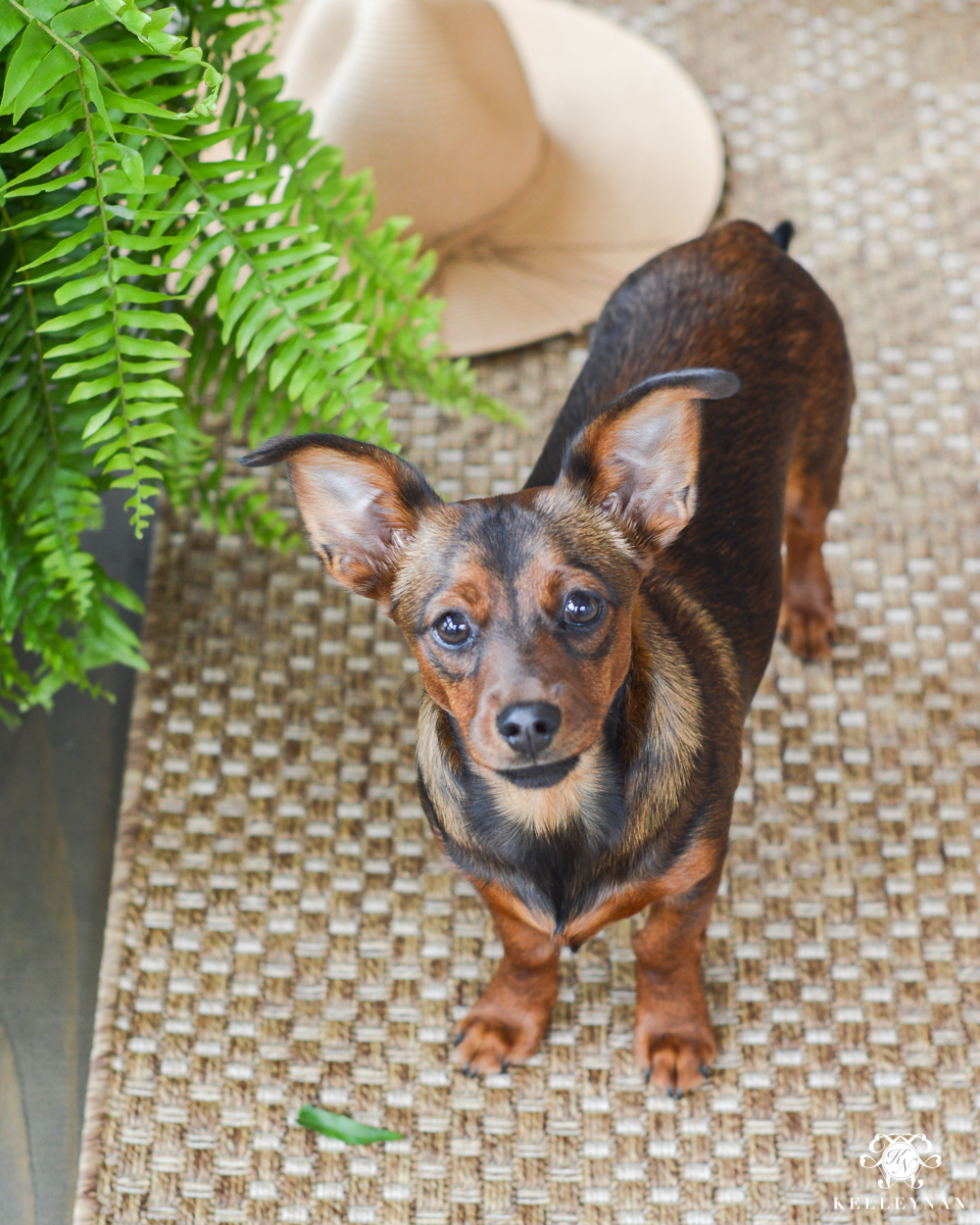 After visiting Tuesday Morning's blog for the "Before and After", leave me a note and let me know your thoughts. If you're keeping track of the outdoor space reveals I've shared so far this season, I'll make it a little easier for you. 😉
Speaking of makeovers, I have absolutely made some progress this week on the One Room Challenge. Be sure to check back in with me on Thursday to catch the latest.