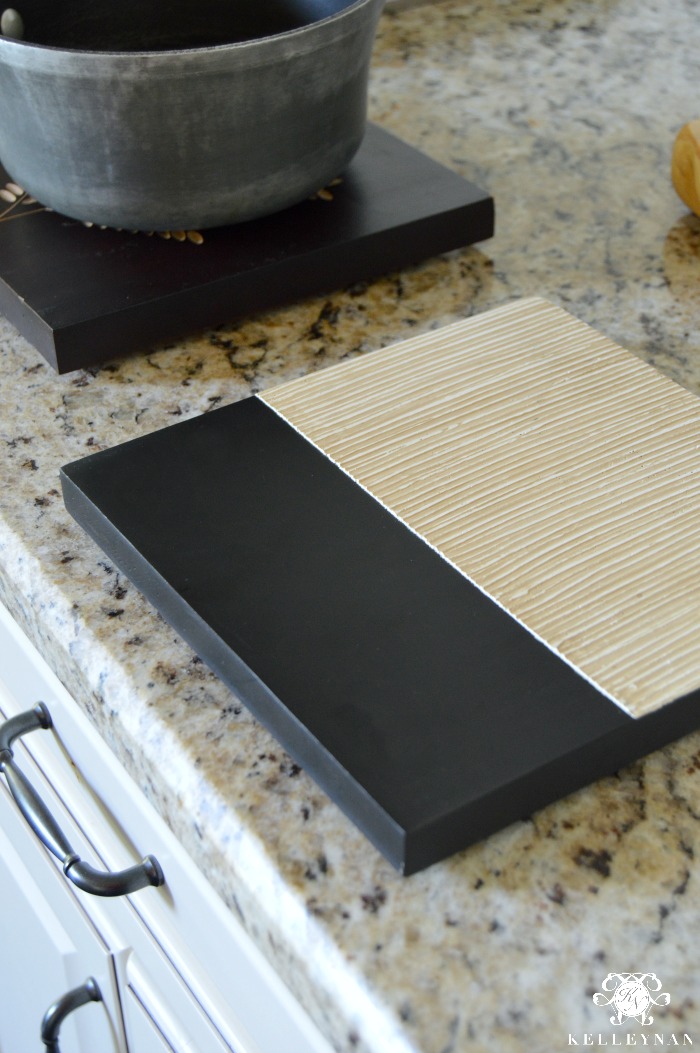 This past weekend, we had a yard sale. While I was thrilled to have the opportunity to de-clutter, after we wrapped on Saturday, I swore I would never do it again (please remind me of how I feel now, this time next year when the community holds its next round). Before the donation trucks cruised through the 'hood, I scanned the tables and reevaluated some of my items which hadn't sold. Could it be painted? Used as a prop? Repurposed? There were very few things I pulled to keep, but upon observing my little 10 year old, square wooden wall plaques from World Market, I knew exactly what they were meant to be. (Can you believe that these little guys didn't sell for a quarter? haha) I remembered back to Thanksgiving when it became super apparent that one kitchen necessity I was short on was trivets. With the exception of Granny's two well loved trivets she would use for Sunday morning breakfast which I had inherited, I depend on pot holders to protect my counter tops. Below, I will take you through the process I used to transform my yard sale rejects into repurposed trivets in under five minutes.
I contemplated on whether I should even share this quick project as it is so simple, but  my husband LOVED the concept and insisted. 😉
Here's what you need:
Square art/tiles (no materials which will melt or be a fire hazard) Note: you could use rectangular art for a double trivet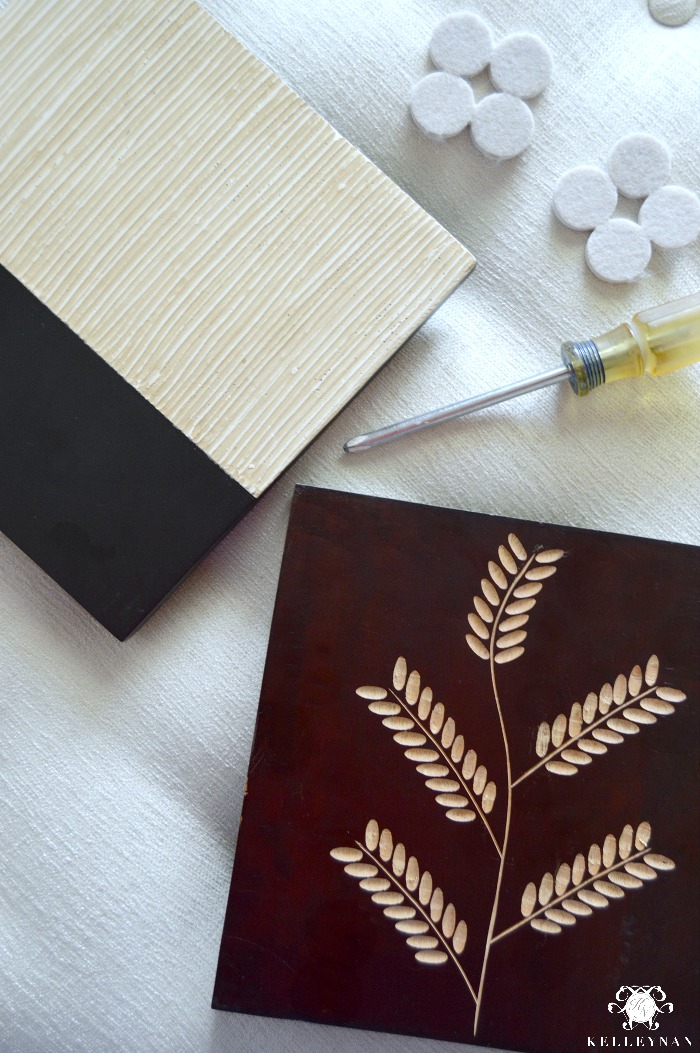 Take a look at the hardware on the back of your art. Lucky for me, there was one small triangular picture hook.
Using your screwdriver, remove any hardware to make the back of your art a smooth, flat surface.
Use semi-thick felt furniture protectors and place on each corner of the back of your new trivet.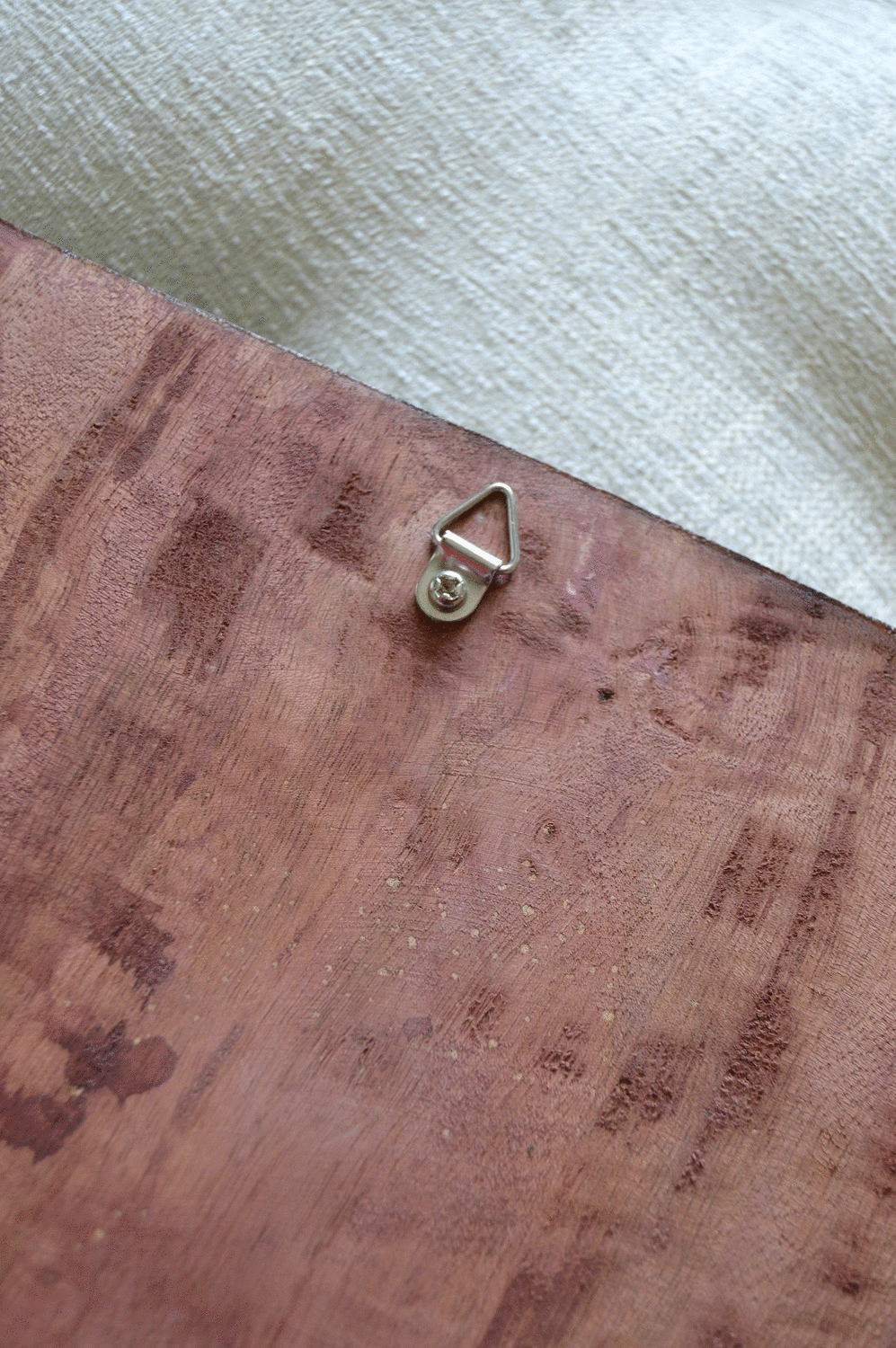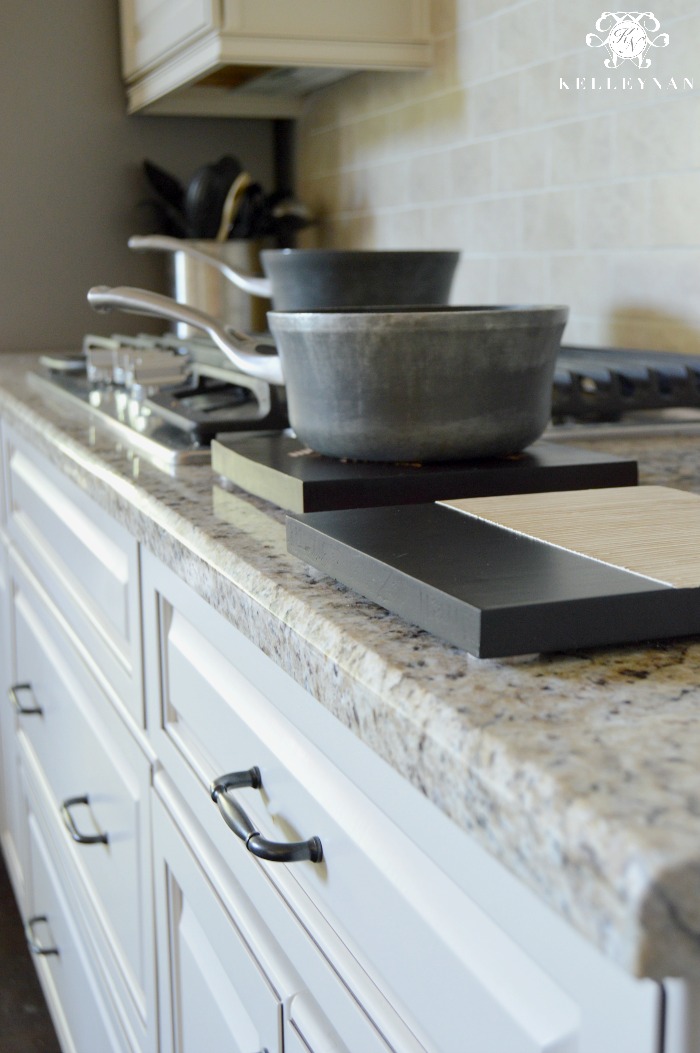 They stack perfectly in the kitchen drawer; you can see my grandmother's seasoned trivets in the top left.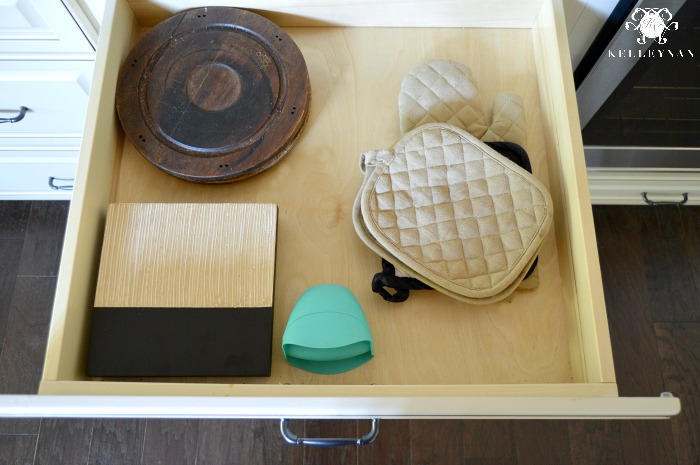 How cute did these turn out? Not only will I be using them to protect my counter tops from heat, but I'll be using them to protect my tables from water pitcher condensation, too. I love that they bring a sense of intentional art to such a practical kitchen staple.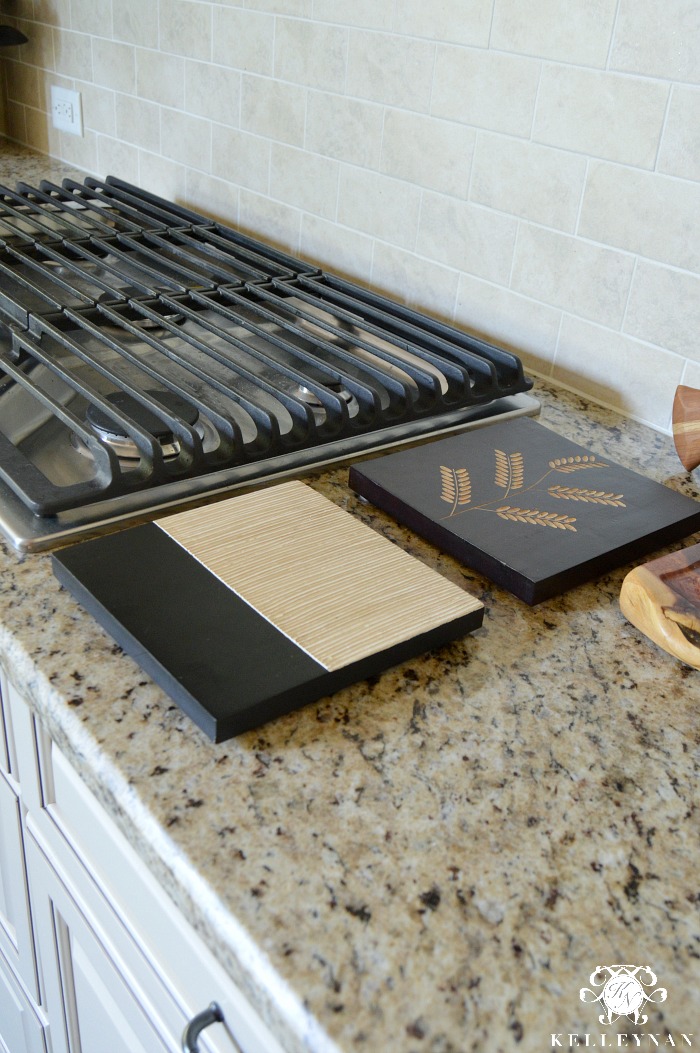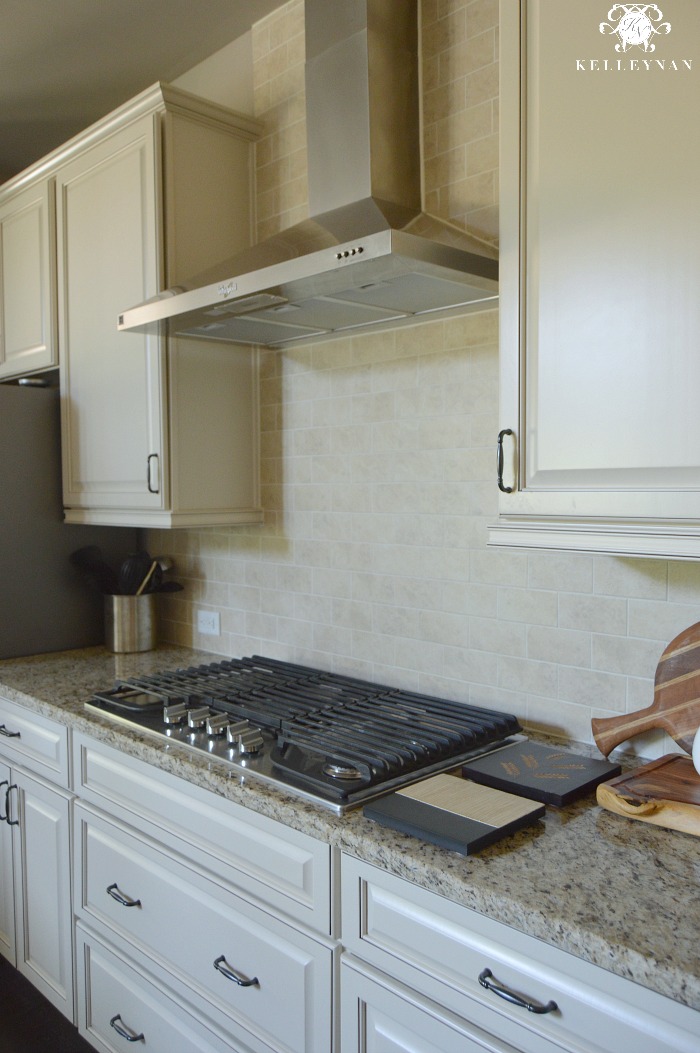 For my full kitchen details, you can check out my kitchen tour HERE. If you end up giving some of your old art a second chance after reading this post, let me know about it in the comment section!