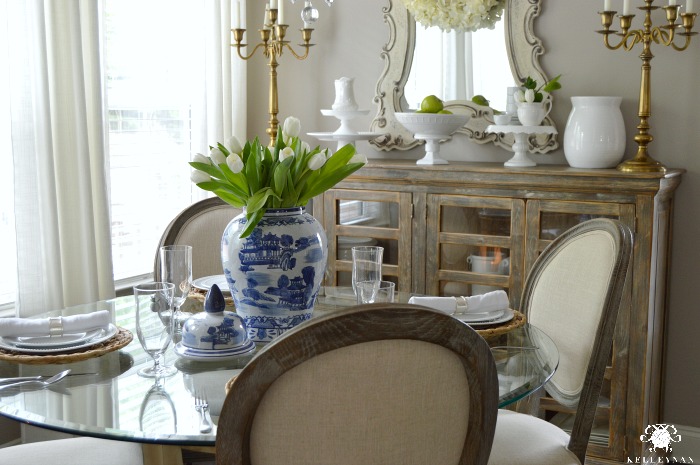 It is no secret that in the Lopez home, we only use our formal dining room for special occasions. But, while it has become easier to plop down at the bar in the kitchen for most meals – lately at separate times due to busy schedules (and sometimes even in the living room) – I have started to miss that special, disconnected table time my husband and I would have. No phones, no television- just us. It's kind of like the gym… when you make it a habit, the routine becomes easy, but it is also an easy habit to slip out of if you don't make it a priority. Just kidding, it is WAY easier than sticking to the gym haha. 
Over the last few weeks, this is a practice I have reinstated and even though we are only committing to "table time" once per week, it has made me feel like that one night per week is more of a special event and less of something we have to get through and mark off our to-do lists. We already have too many of those things so our standing table date should be fun, not a chore. It doesn't discount busy schedules; we still have those. But, it takes minimal additional effort to set a casual table, two feet away from the kitchen bar, put away our multi-tasking tools, and dine together. Did you catch the "casual" part I threw in? Yeah, that part is still super important.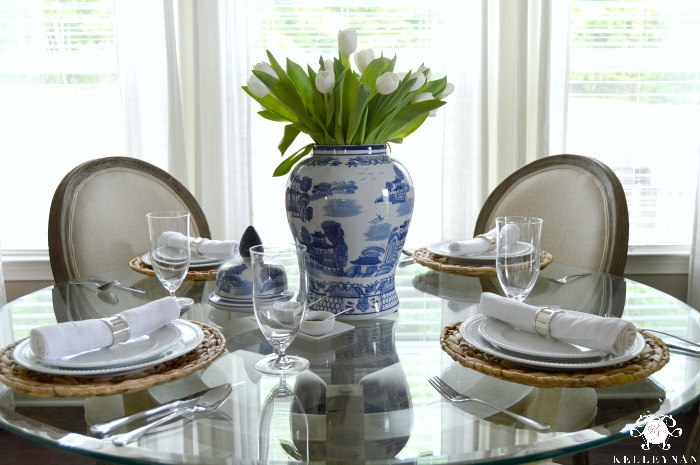 I try to always keep fresh flowers on this table; it adds some "pretty" to the room, but it also provides a permanent table centerpiece. The great advantage to using a jar as a centerpiece instead of a vase is that even if you don't rotate flowers on an ongoing basis, you can put the lid on and it still looks "complete". White everyday dinnerware with simple buffet napkins are all you need on hand. I found these woven chargers at Michael's, but you can find similar place mats HERE.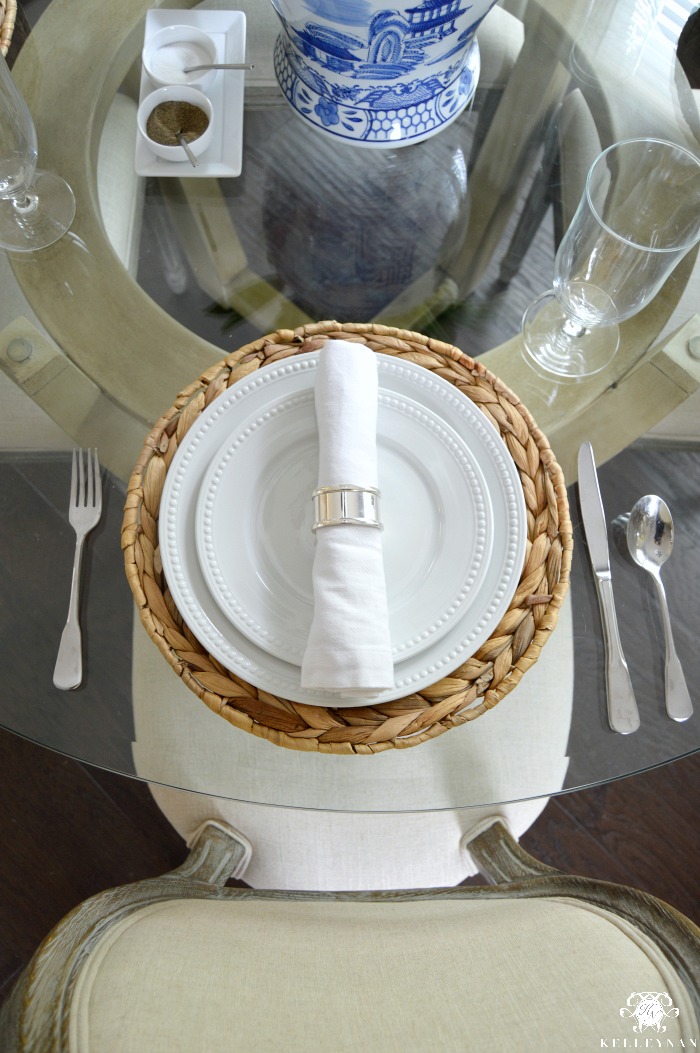 This little salt and pepper set is one of my favorite table accessories; I use it in both my casual and formal tables.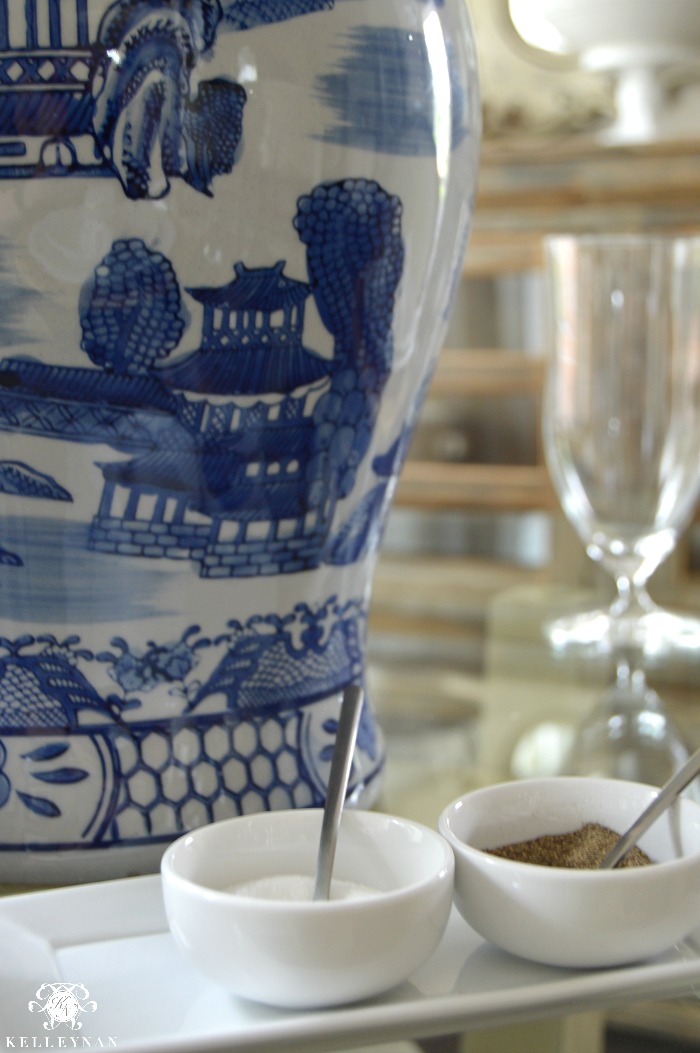 Truth? No matter how many times I have set the table in my life, I still pull up a cheat sheet to double check my work . I think it is kind of like using Google Maps on your phone; I use it as a crutch out of habit so even when I have been somewhere 50 times, I need that reassurance that I won't get lost. If you too need a refresher, here is a casual setting to help guide you. The napkin position can be changed around depending on the look you are trying to achieve.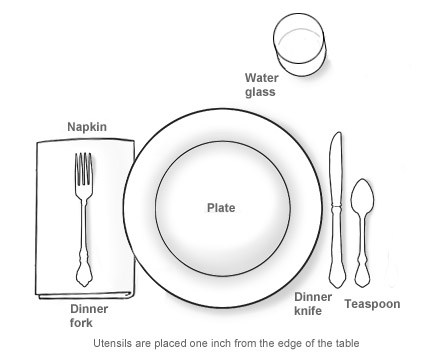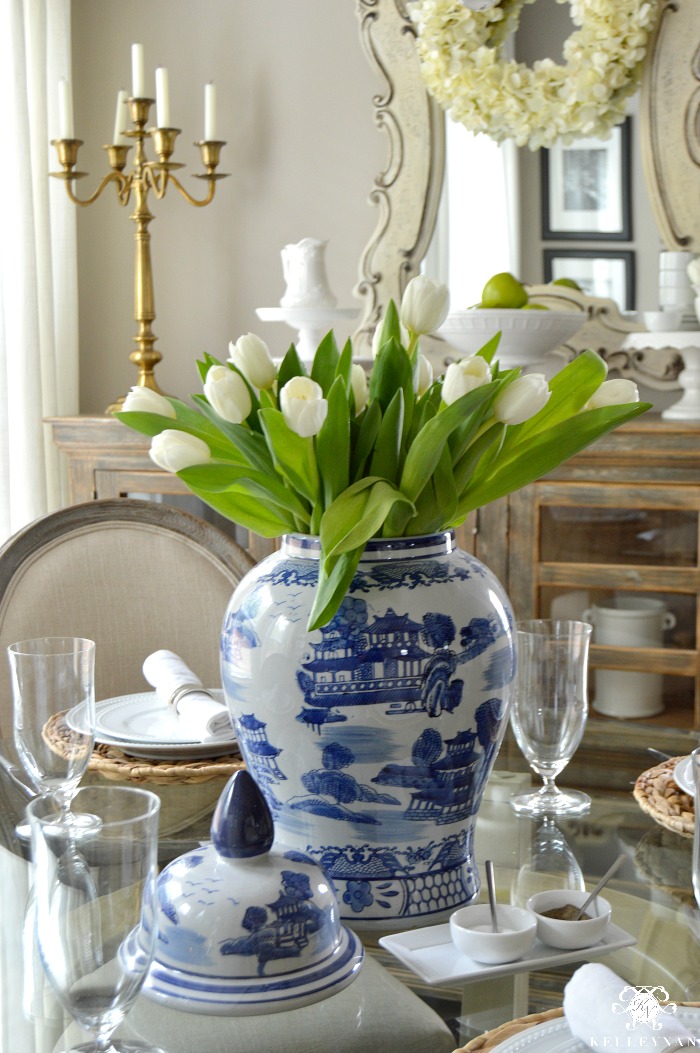 Ever since I updated this room (you can find the update HERE and the table DIY HERE), I have enjoyed our casual dinners even more. If there is something keeping you from enjoying your space, change it! For me, the biggest impact was not so much even the chair/table makeover, but the de-cluttering and restyling of my buffet.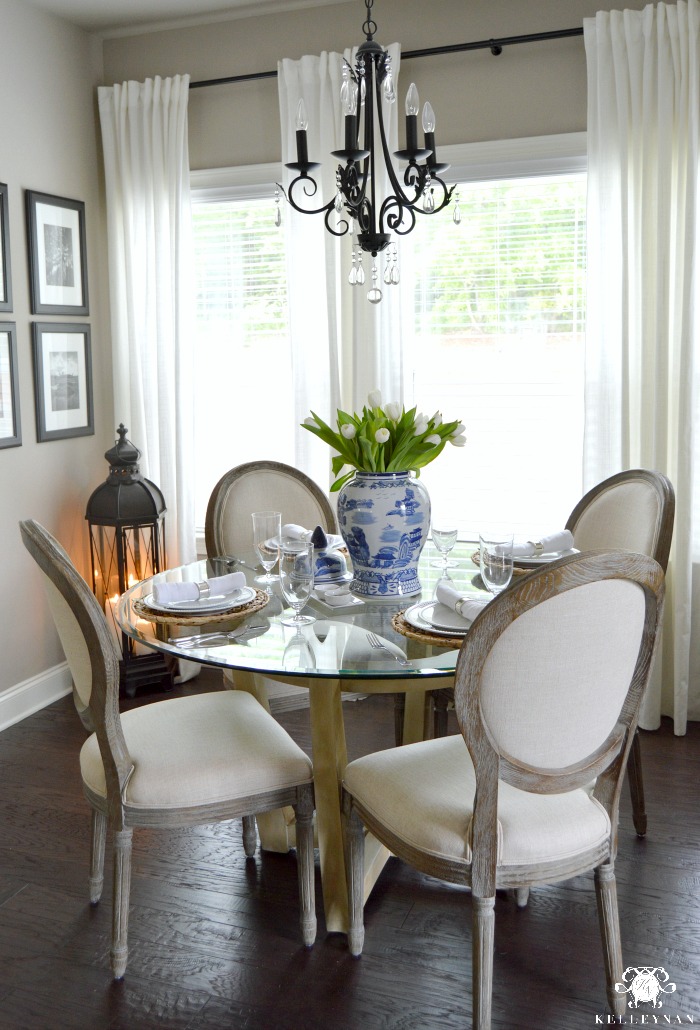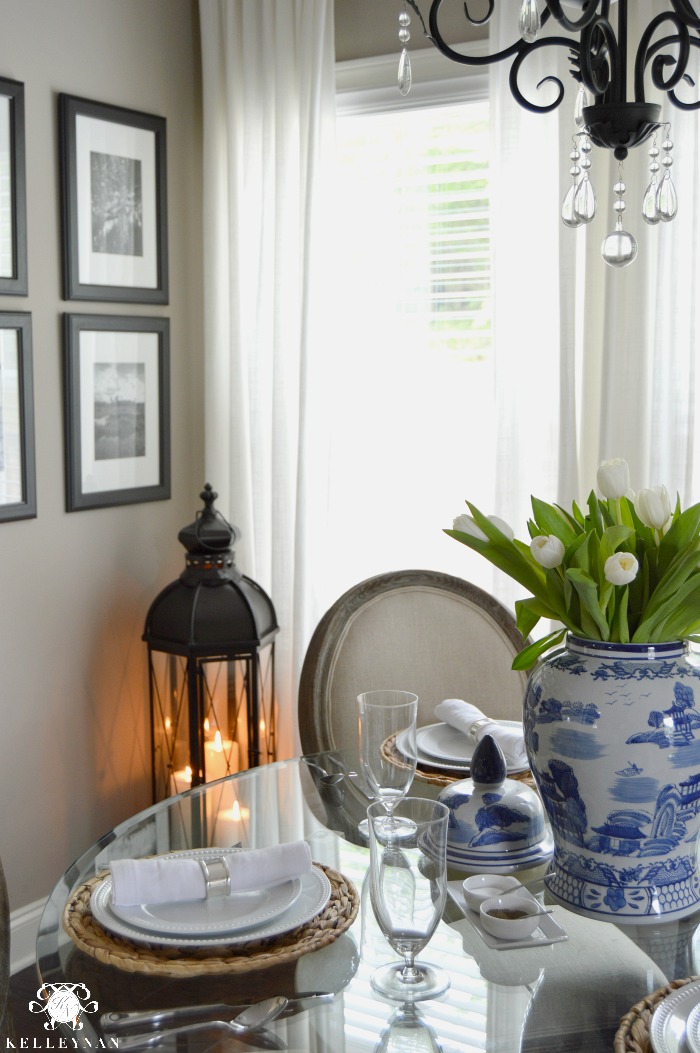 One advantage to this room is that while I love my dining room, sometimes I am hesitant to go nuts with a concept because of my blue walls. In this space, the backdrop and furniture truly is neutral so I have a lot more leeway to change things up, knowing that the color I add to the table truly will be the focal point.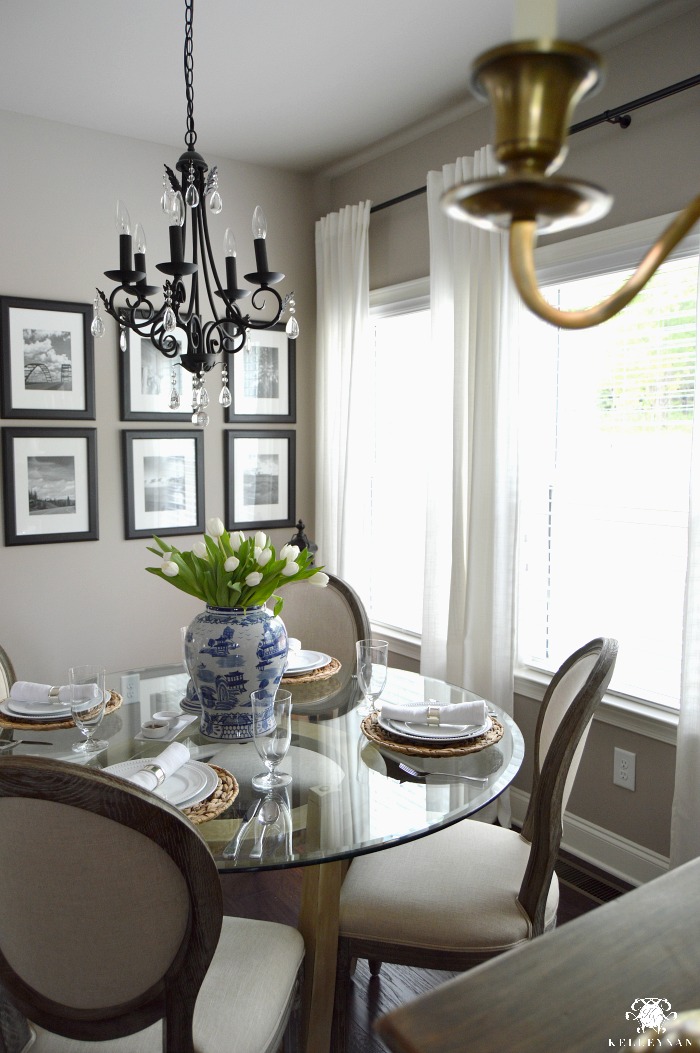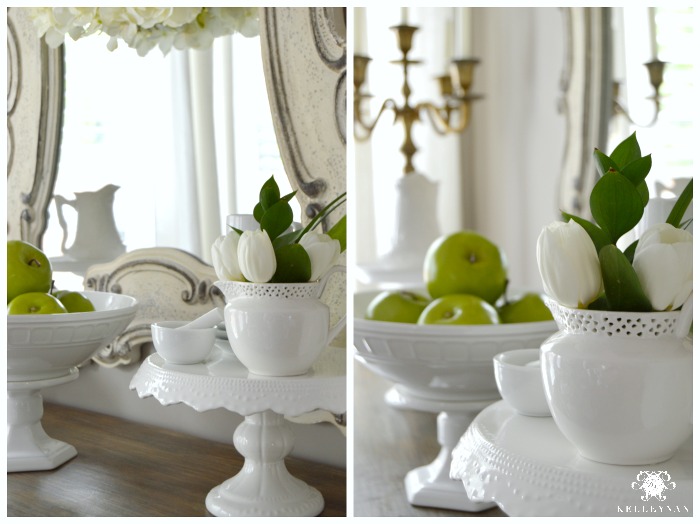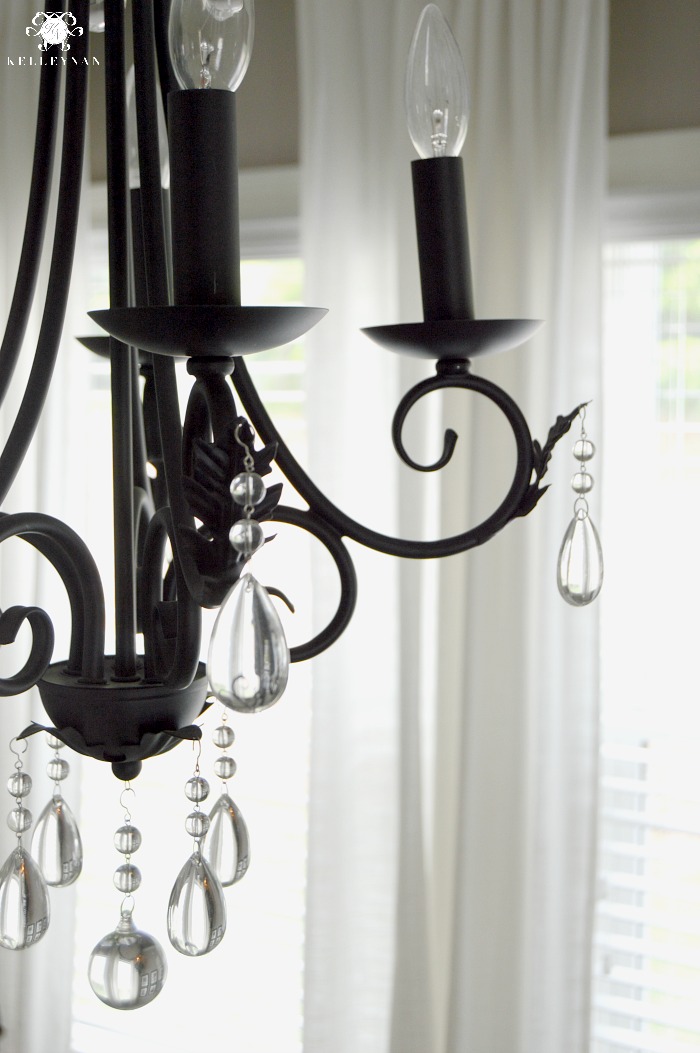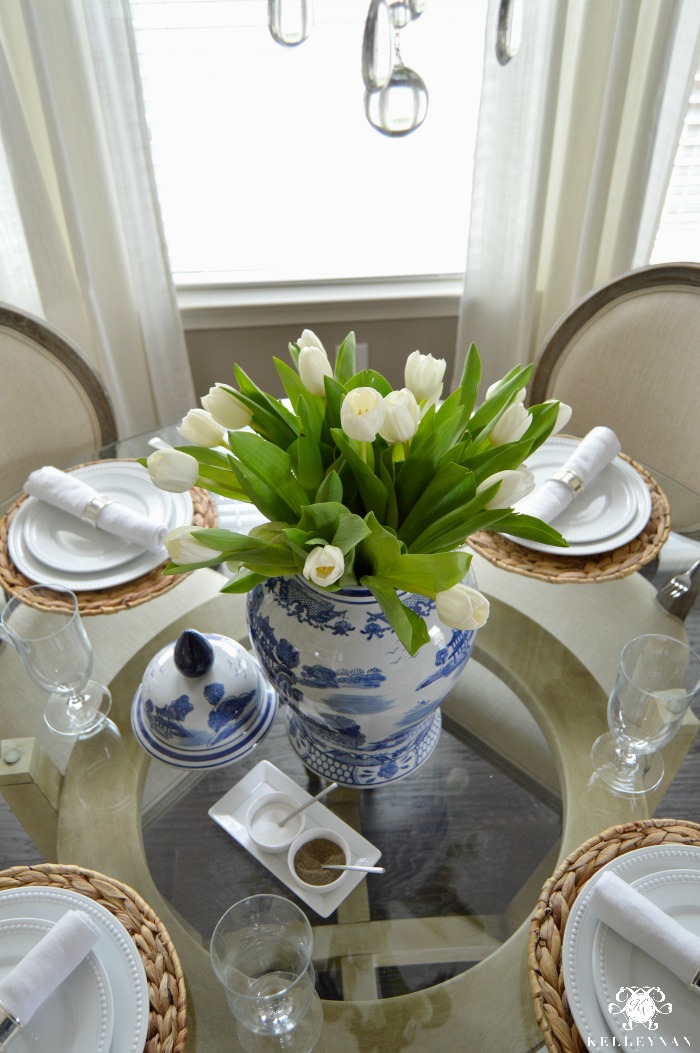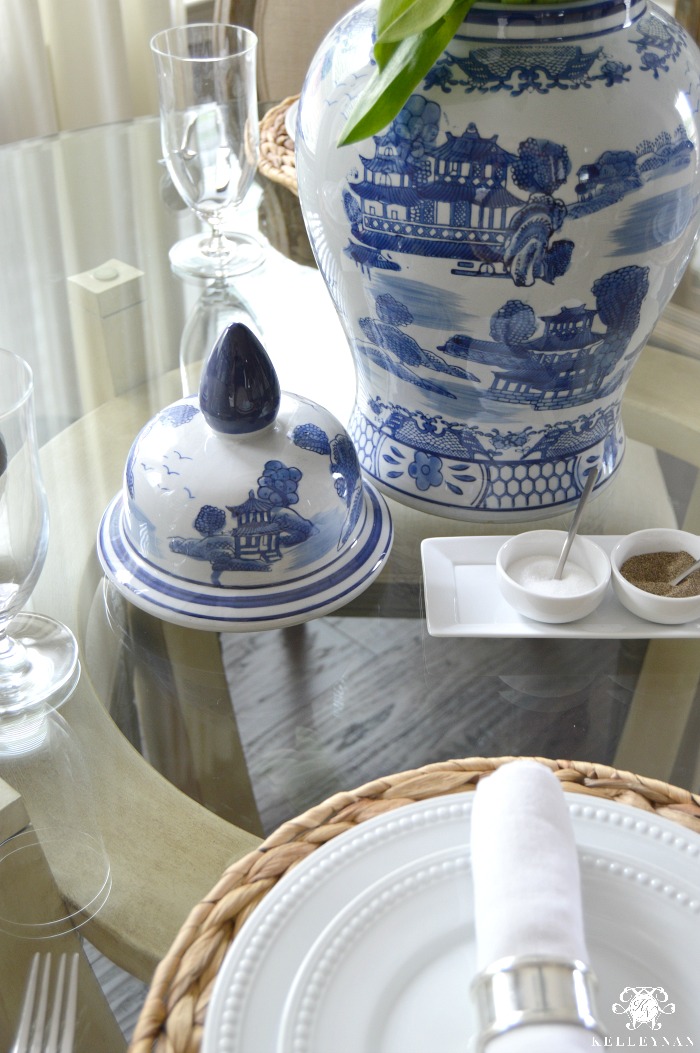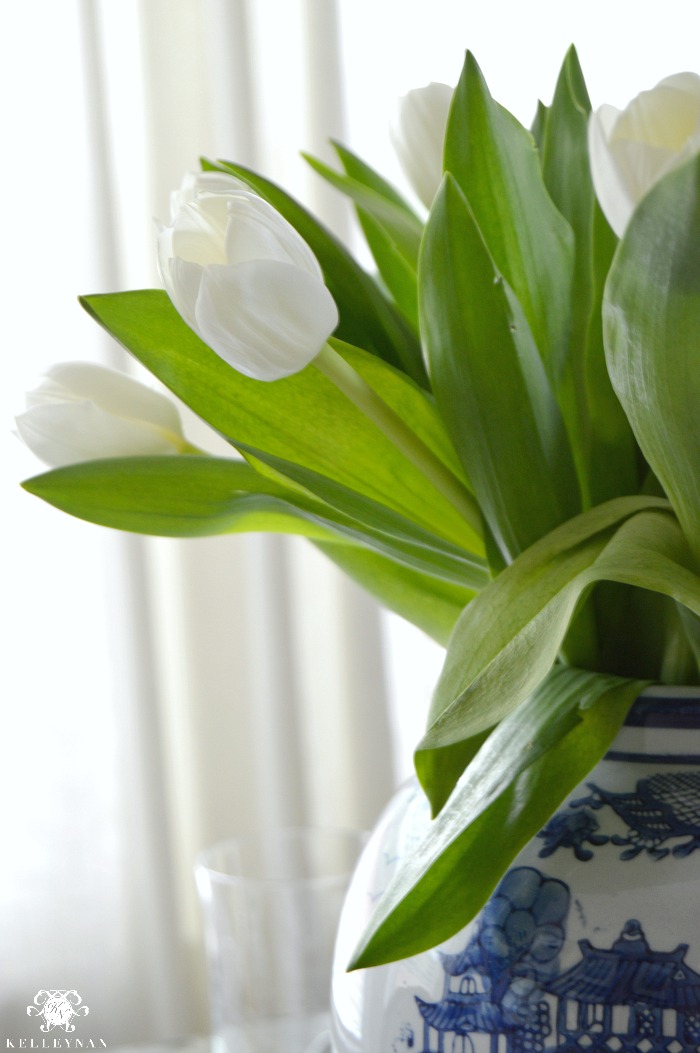 If you do not currently eat with your family at the table without distractions, I encourage you to try it. One night per week. Even if you end up going through the Arby's drive thru on "table night", bring it home, put those roast beef sandwiches and potato cakes on a nice plate, and eat together. If it catches on and proves to be a simple, happy addition to your day, perhaps you will start eating together at the table more often than not. I'm gonna go for two this week 😉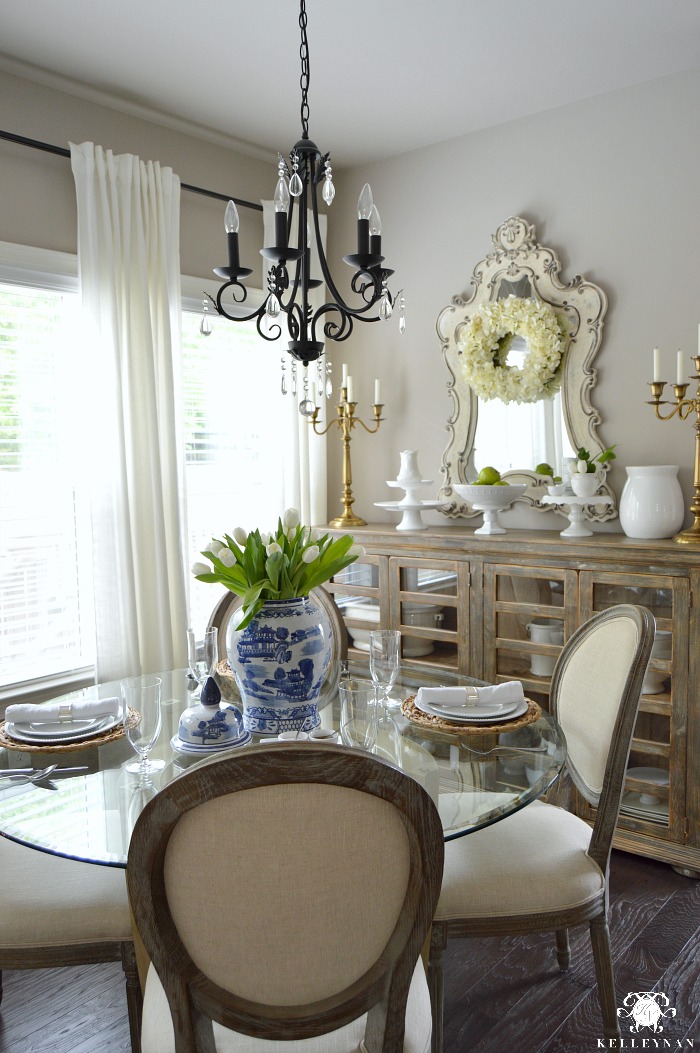 GET THE TABLE LOOK

GET THE ROOM LOOK

OTHER SOURCES AND ROOM DETAILS
Salt & Pepper Set | Floors: Nottaway Hickory in Weathered Saddle | Paint: Sherwin Williams Perfect Greige | Sideboard: HomeGoods | Candelabras: HomeGoods | Mirror: Hobby Lobby | Floor Lanter: Z Gallerie (no longer available) | Wreath: DIY HERE
*Note: Post contains affiliate links and sources throughout the post. Where product is no longer available, a similar substitute has been listed.