Despite the fact that Costco has had their racks of huge mums on display for the past few weeks, I'm still hanging tight with my front porch ferns for just a little while longer. It's way too hot for them to stand a chance in Georgia but I'll be breaking down soon 😉 Also speaking of front porches, our front door is currently a big board, serving as a placeholder while our door is being refinished. It was sun stricken, faded, and splintering so we finally broke down and hired a company to come take her away and revive her a bit. Once she's home (later this week), I'll be moving forward with all the fall feels. I think we may even be heading to the pumpkin patch early, before the crowds, to get those obligatory first fall photo of Eliza 😉 And, this may surprise you but I actually have a Halloween post coming soon (#mommin). So many fun fall things ahead! To kick things off and to tiptoe into the season, today I'm sharing 12 fun fall doormats — from pumpkins to football to welcome mats suitable for the entire season.
Favorite Fall Doormats
Quippy and clever welcome mats are an easy way to add a little fun and personality to even the most conservative decorators; here are my favorites for the season (all links included below the image).
Posts on KelleyNan.com may contain affiliate links. Click HERE for full disclosure.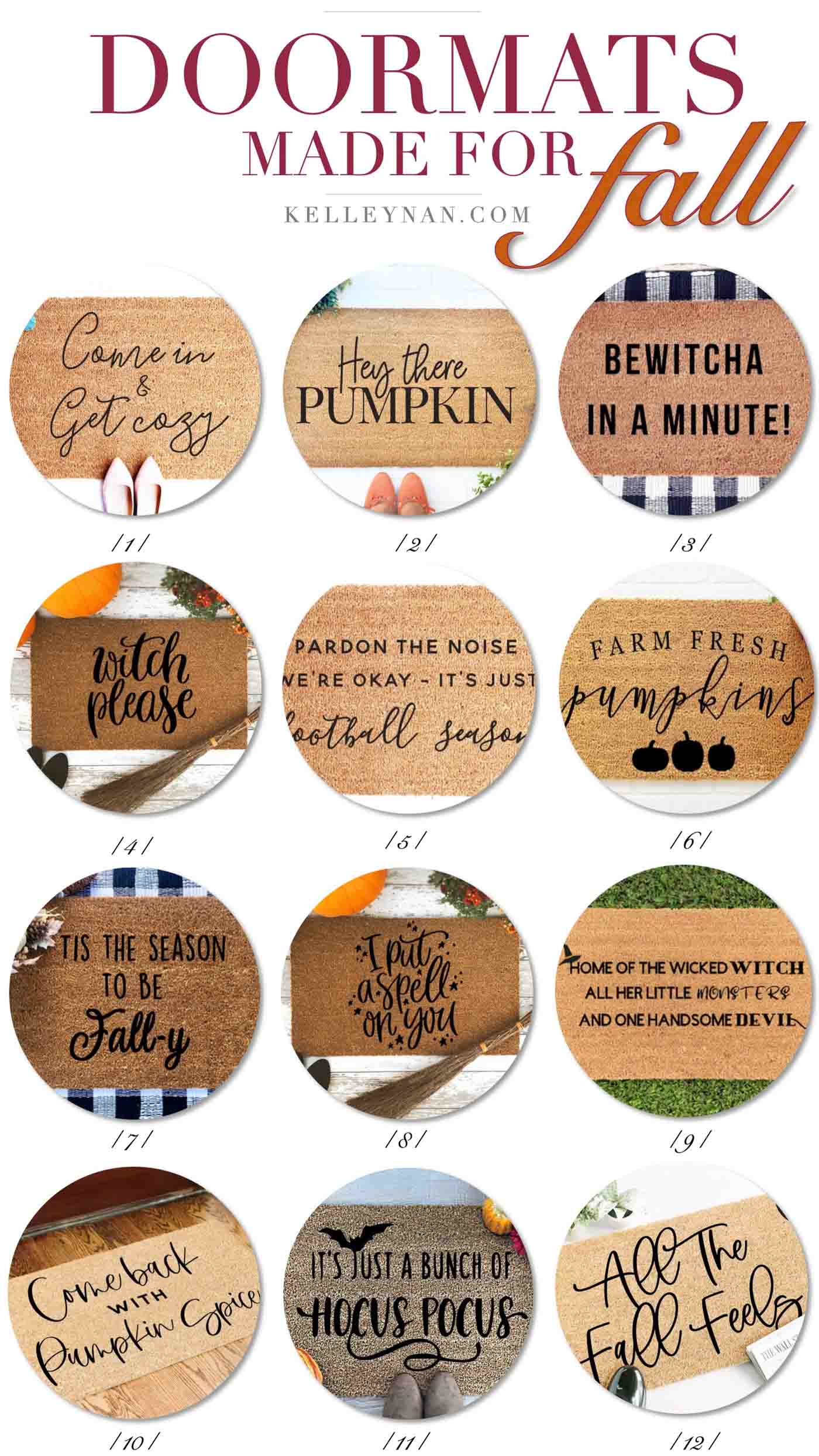 1 // 2 // 3 // 4 // 5 // 6 // 7 // 8 // 9 // 10 // 11 // 12
---
Scroll & Tap to Shop Doormats

---
Some of these can be further personalized and some come in multiple sizes. And, if there's a mat that seems like it may be too small for a larger entry, you can beef it up by layering an indoor/outdoor rug underneath. TBH, I love the look layered rugs give to these anyway since they help dress them up just a little more 😉
---
Scroll & Tap to Shop Outdoor Layering Rugs

---
Here's my current layered situation (taken indoors 😉 ).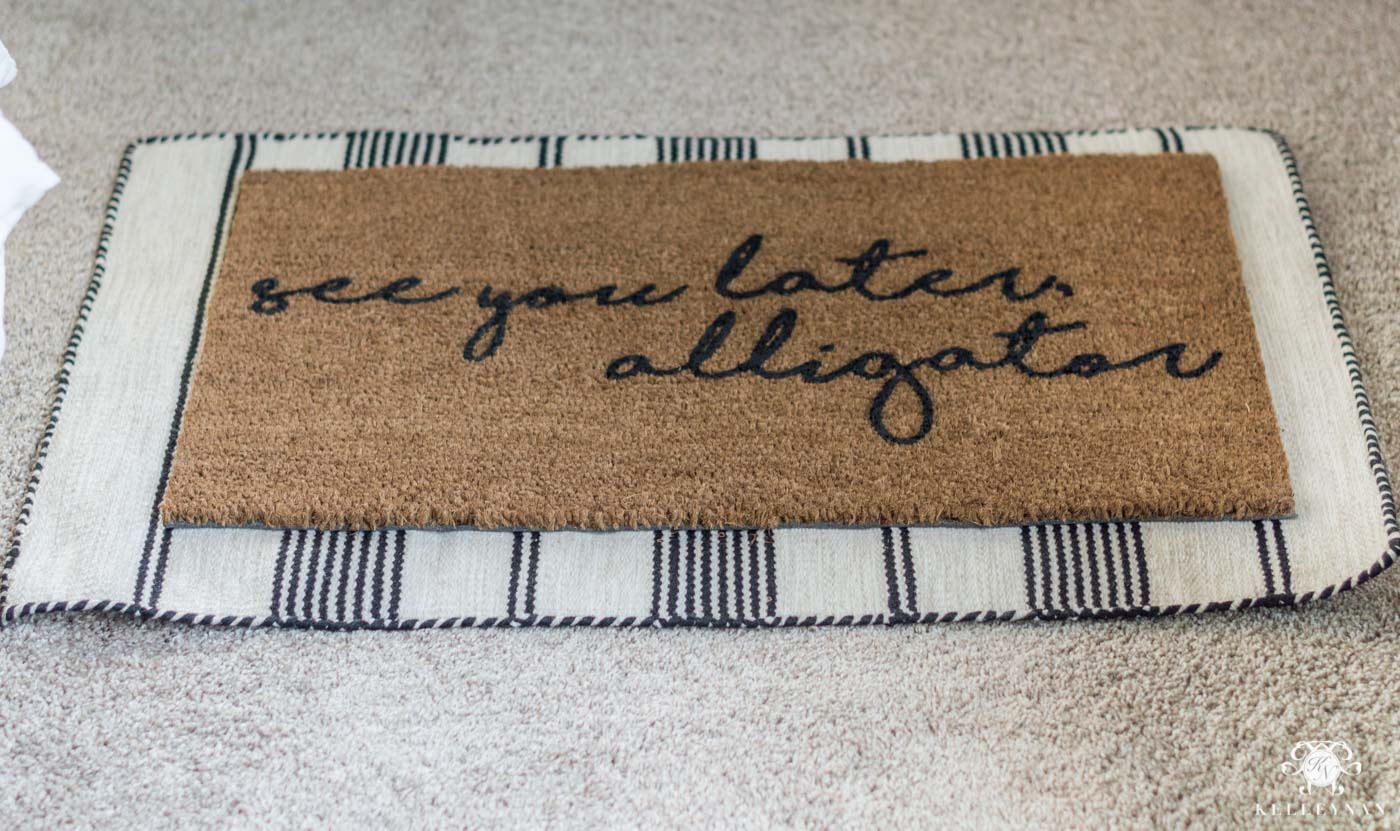 And as far as what's going on inside, well, I'll be sharing some Halloween ideas
soon
. Here's a little sneak peek…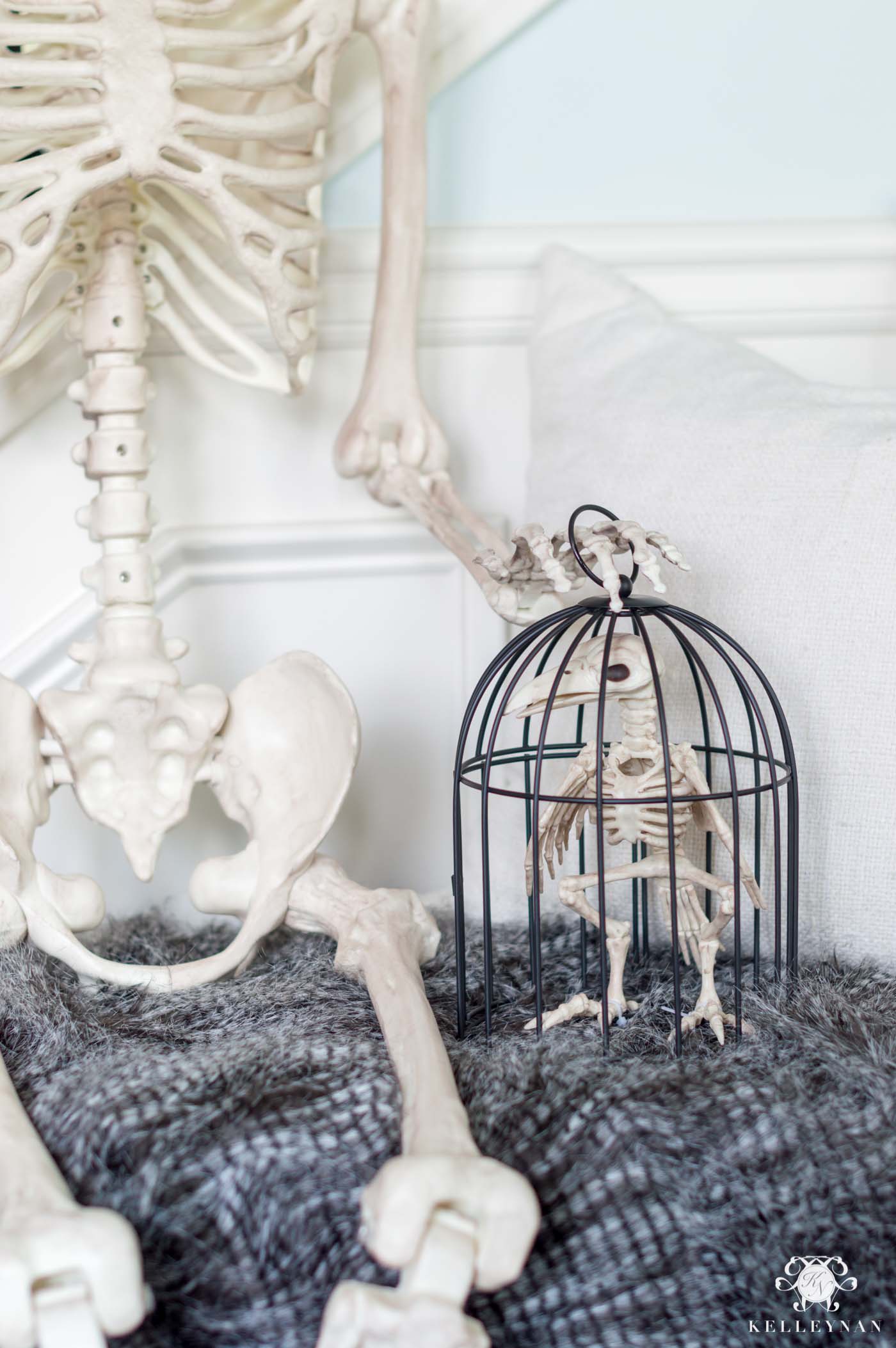 Other Fall Posts to Check Out
If you're already sippin' those PSLs and are starting to light those white pumpkin candles, here are a few fall ideas from years' past.
Subscribe to my emails below to catch all things fall, coming to KN soon!