We are now five days into fall but because it is still so hot outside (at least where we are in Georgia), I am willing to bet there are a lot of you out there who haven't even starting thinking about hauling out the first pumpkin just yet. You're in luck though because today I've partnered up with some of my favs to share 30 Tips for Fabulous Fall Decor. Nine of us will be sharing a few tips and I will send you on to the next blog for your another set of at the bottom of the post. Missed any stops along the way? No problem- I have included a full list at the bottom. If you are joining from my talented friend Jennifer at Decor Gold, welcome! We both were crushing on purple this season and I adore how she has used it throughout her autumn home.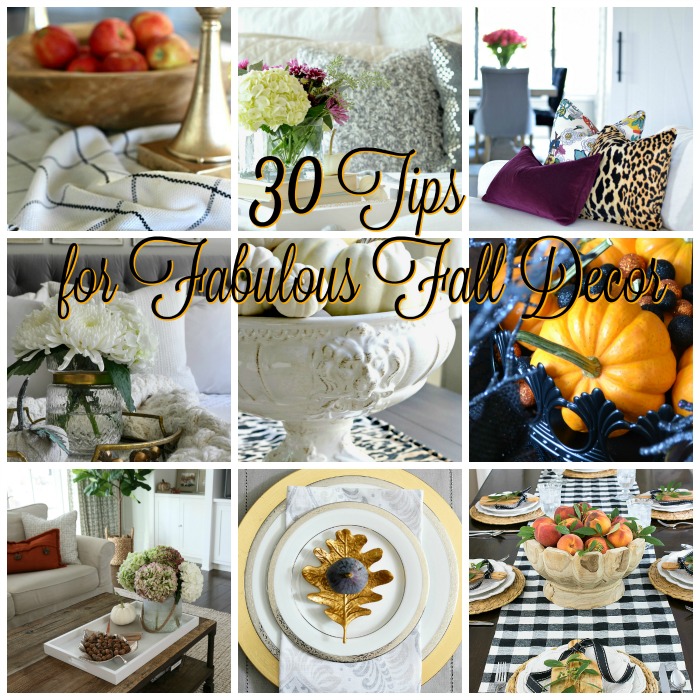 Leading into the season, my biggest fall-nagging question was "how do I make things look different this year without raiding my local HomeGoods and scrapping everything I bought last year?" I certainly don't have the budget to do that and appreciate building a collection over the years. The changes I made this year were simple and yet, it pretty much changed the look of my entire arsenal of fall decor. For a full look, you can check out this year's fall home tour HERE, and last year's HERE for comparison 😉 The three tips I am going to share today are super simple, super achievable, and super budget friendly.

Some of my favorite fall decor has zero to do with everything I stored in the 25 autumn bins in the basement, and everything to do with the fall bounty that has started making its way into grocery stores. I've gone into "gathering mode" and pears, apples, nuts, squash, berries, and figs are popping up all over my house in bowls, displays, and vignettes.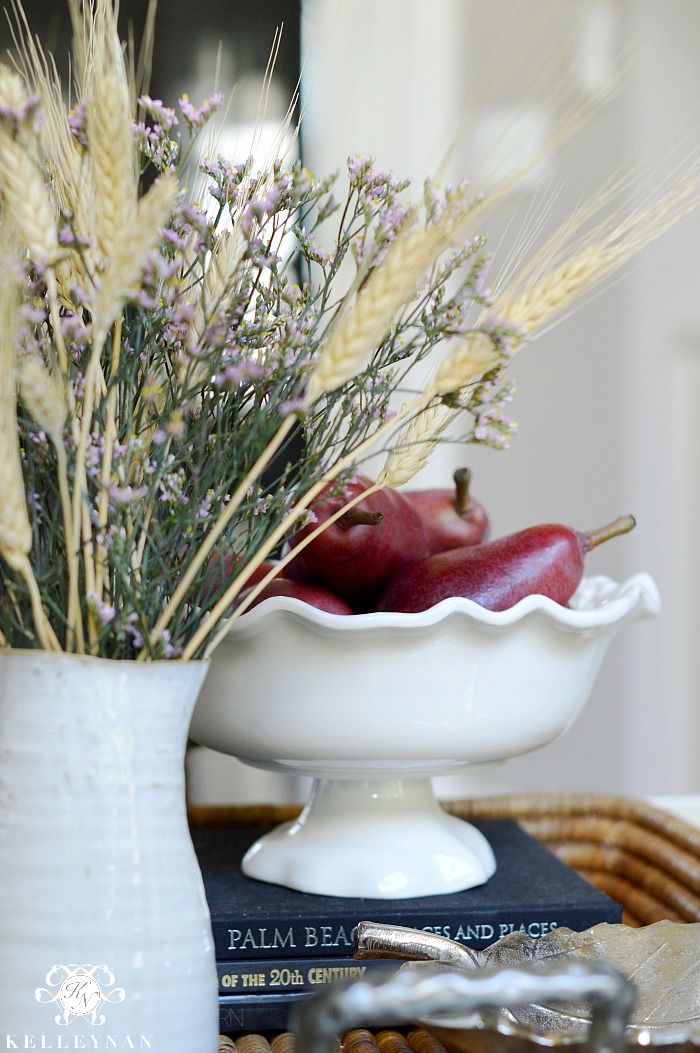 They last longer than flowers and are way cheaper than a floral arrangement or one pumpkin from Hobby Lobby.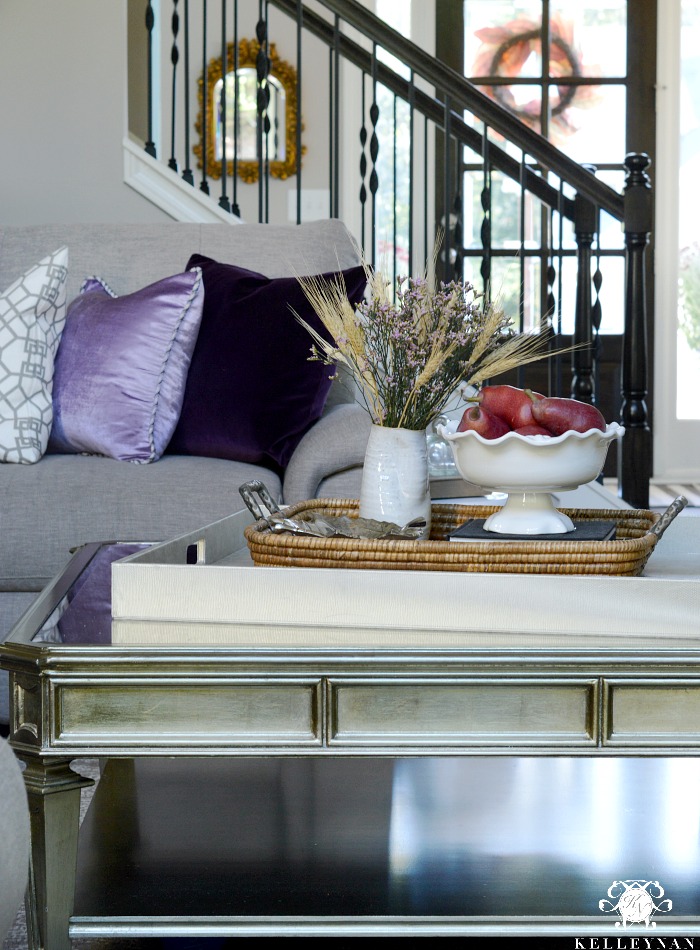 GET THE LOOK

And, they make a great sidekick to the fall florals you do have in your home.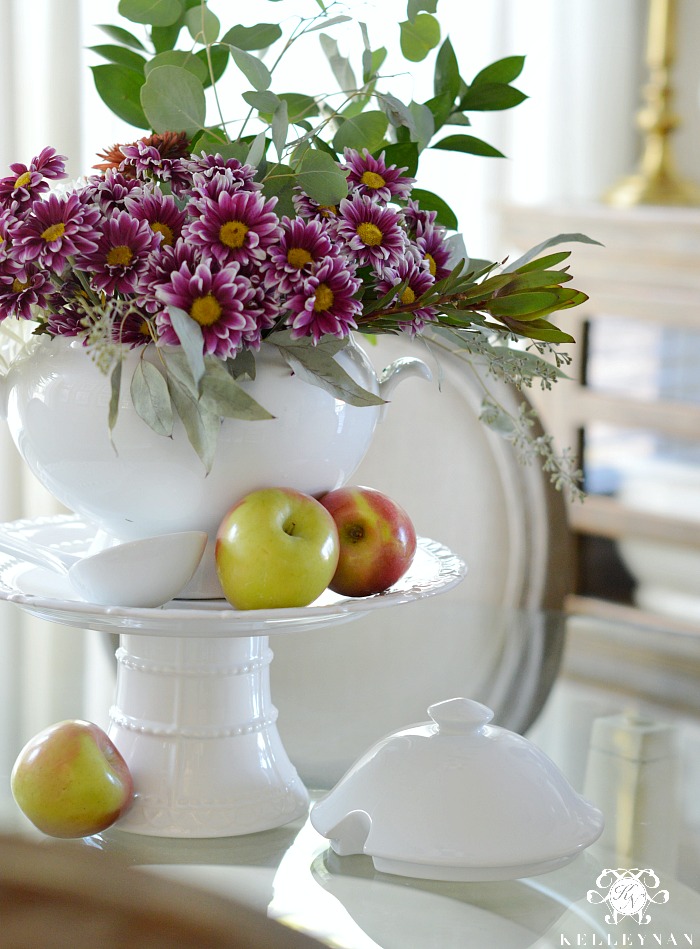 GET THE LOOK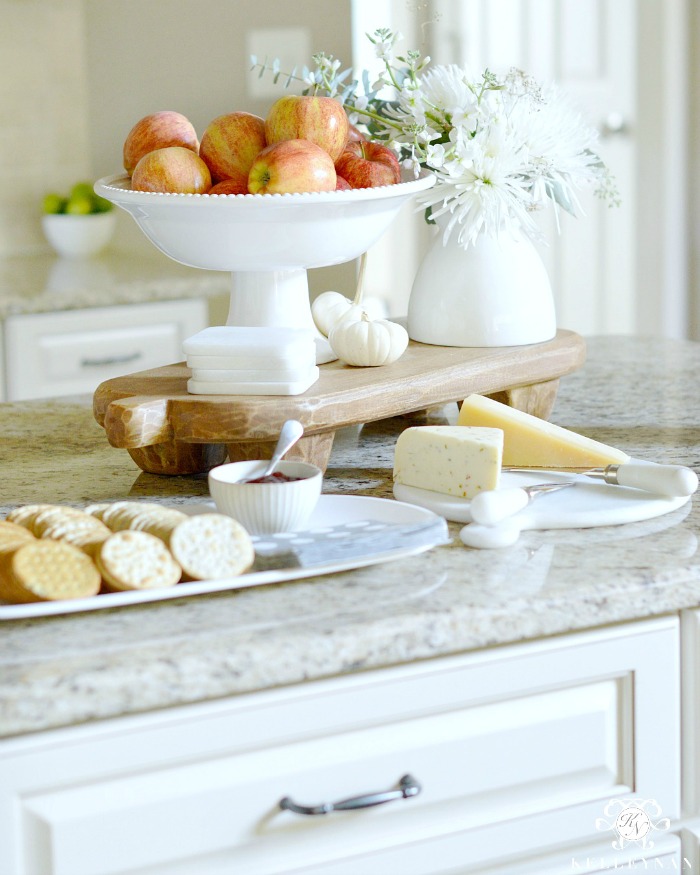 GET THE LOOK


I guarantee something you have heard before and something you will here 154 times before the season is over is to "use cozy layers" in your pillows and throws throughout the cooler seasons. And, I totally agree. And, I have a lot of them. AND, I still can't spend the money on the 56 blankets I would need to be fully satisfied with the "cozy" factor in each room. Something I started dabbling in last winter was using more scarves in my decor (like when I used blanket scarves as pillow covers HERE). This fall, since I am being more frugal, I hit up my closet and started going through all my scarves. If you have chunky, knit numbers, huge, plaid blanket scarves, or even solid/patterned pashminas, try to mix them in your autumn displays.
You can drape them over your ottoman or tuck them into trays…
GET THE LOOK

…or add them on your bed as an extra blanket. In our guest bedrooms, I don't go too wild but adding this touch of plaid immediately transitioned the room from the summer months.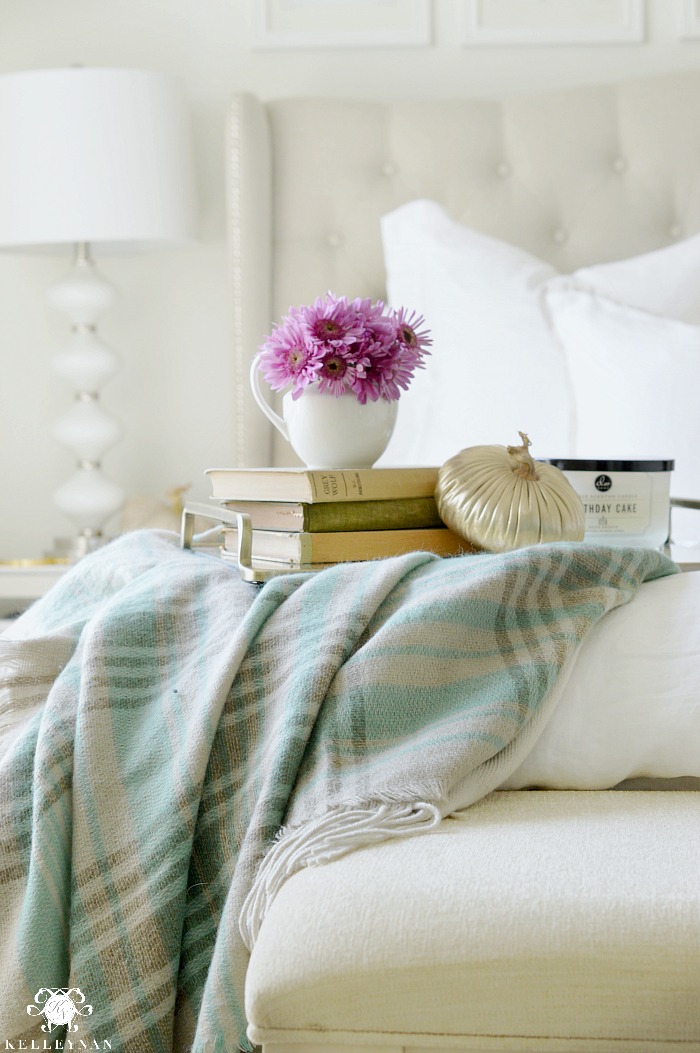 GET THE LOOK

You can arrange them in your baskets or, keep them more structured and drape them over your chair backs in your dining room, living room, or office.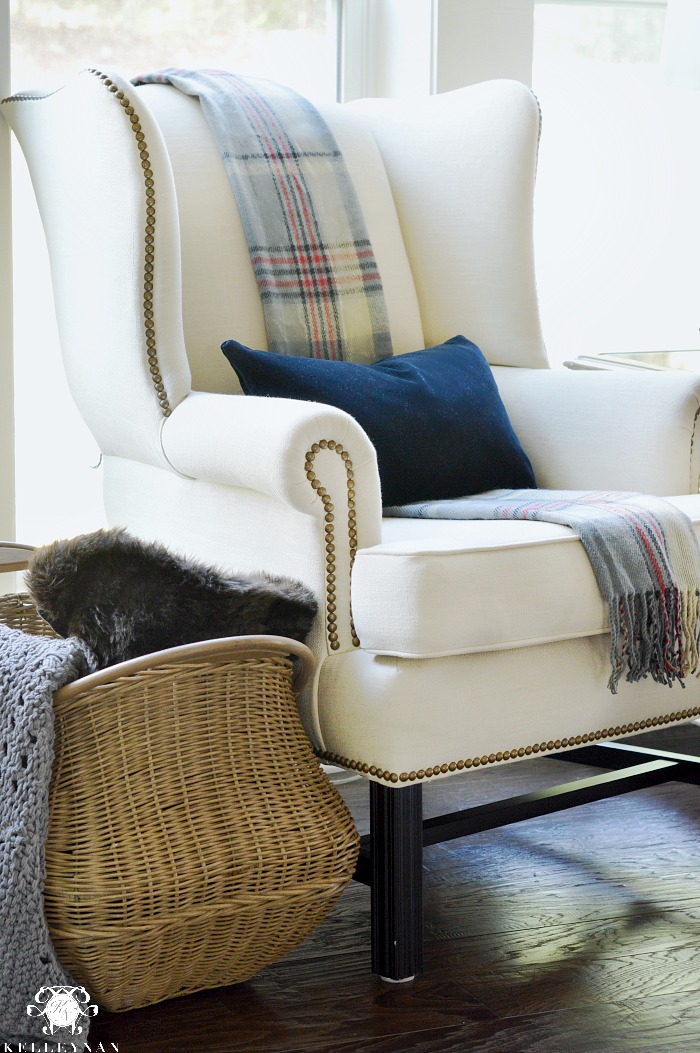 GET THE LOOK


Last year, I was all about decking my front porch in neutrals. I loved it then and I love it now looking back. But, this year wanted something a little bit more vibrant and traditional. This feeling carried over into the inside of our home, also. Thankfully, for the most part, I was able to use all the neutrals, mercury glass, and white pumpkin decor I had and was still able to create a new look. Just as noted many times with my furniture and other big home decisions, sticking to that neutral base was a huge help. I was able to add a few items and accent the pieces I already had without subbing everything out. Especially for seasonal decor, I discovered that if I focused on the perishable items, I could get away without doing too much damage and gathering even more decor that would sit in the basement the majority of the year.
Below, I have two near-identical setups with two totally different looks. You can expect for me to be using a lot of real greenery this upcoming Christmas for this very reason 😉 This trick also helped me out a LOT when I was creating my first fall table (which will be posted on the blog tomorrow).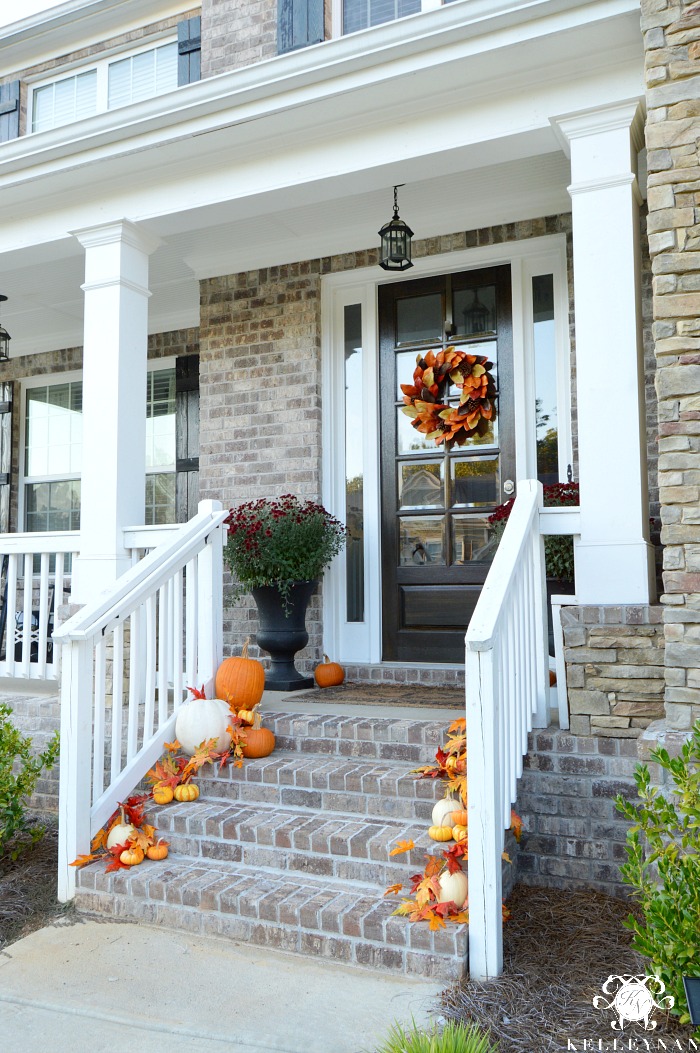 GET THE LOOK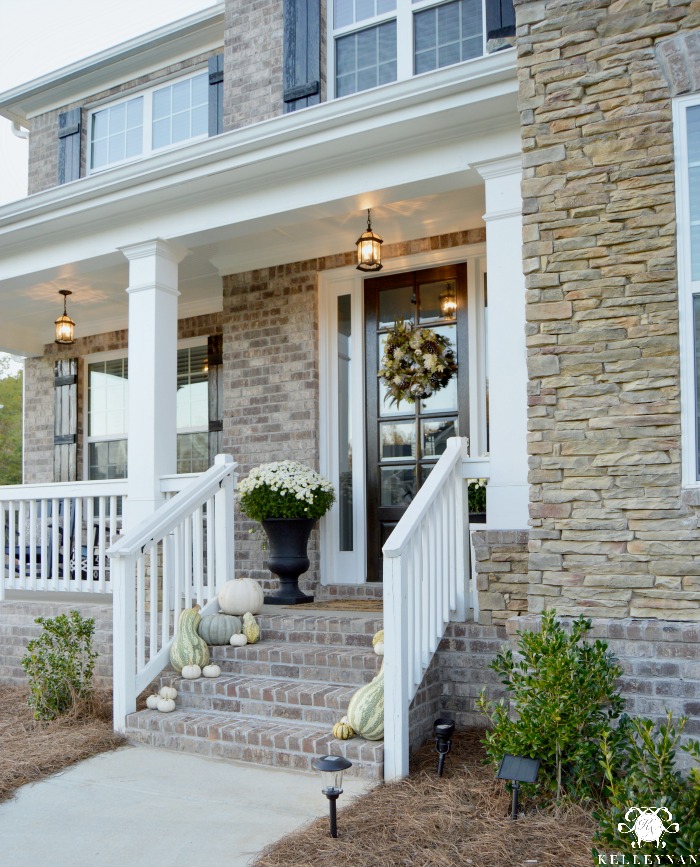 For your next few ideas, head on over to the holiday-tip queen, Kris at
Driven by Decor
. She is über creative and I can't wait to see what easy tricks she is sharing! And, if you missed any stops along the way, below is the full lineup of bloggers participating. You can click on each image to be taken to each set of tips.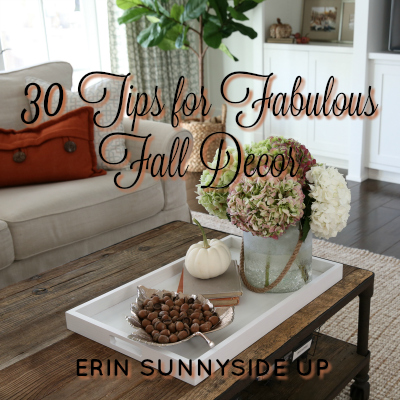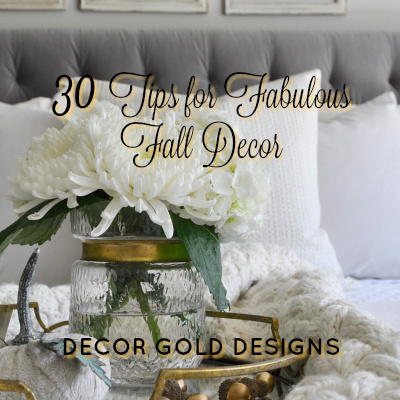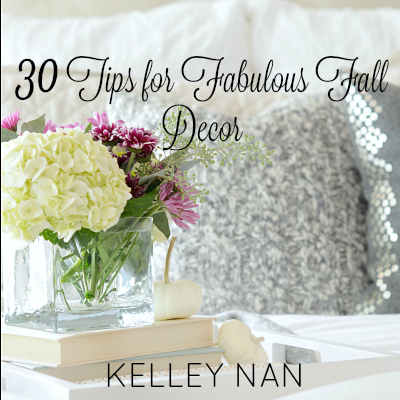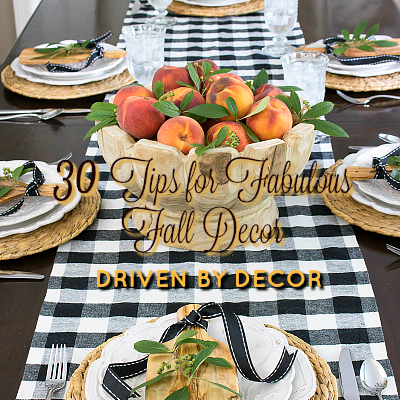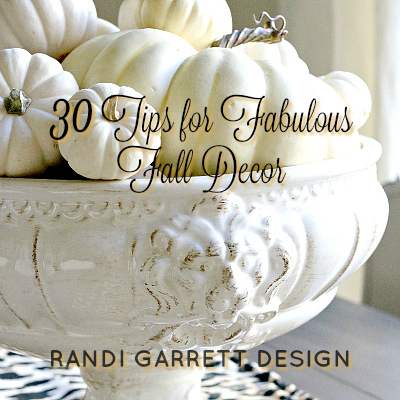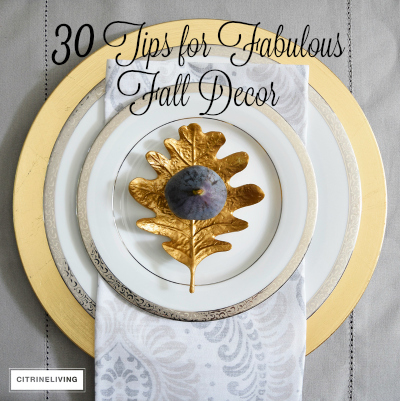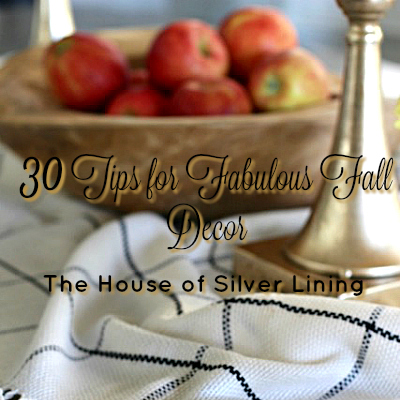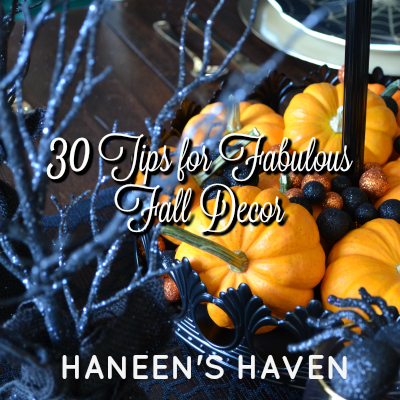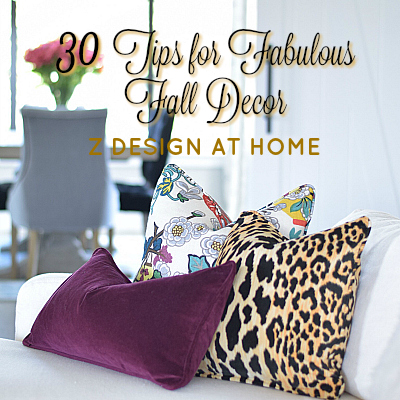 *Post includes affiliate links*