If you have known me for any amount of time, you probably know the love affair I have with bar carts. Yes, they are functional for storage and entertaining but even when they aren't in true use, they can be styled to jazz up any corner in your home. But, if you aren't just filling them with bottles how do you style them? First, consider the space. Is it a living room? Kitchen? Family room? Think about what makes sense. What would you use in that room naturally? Then, determine a theme/color palette. In celebration of summer, and the peonies I picked up at the store, I took inventory and then set to work to create a tropical bar cart with items I already had – either on display or in storage. Where do you start? Shop around the house: how to style a bar cart in 10 minutes or less.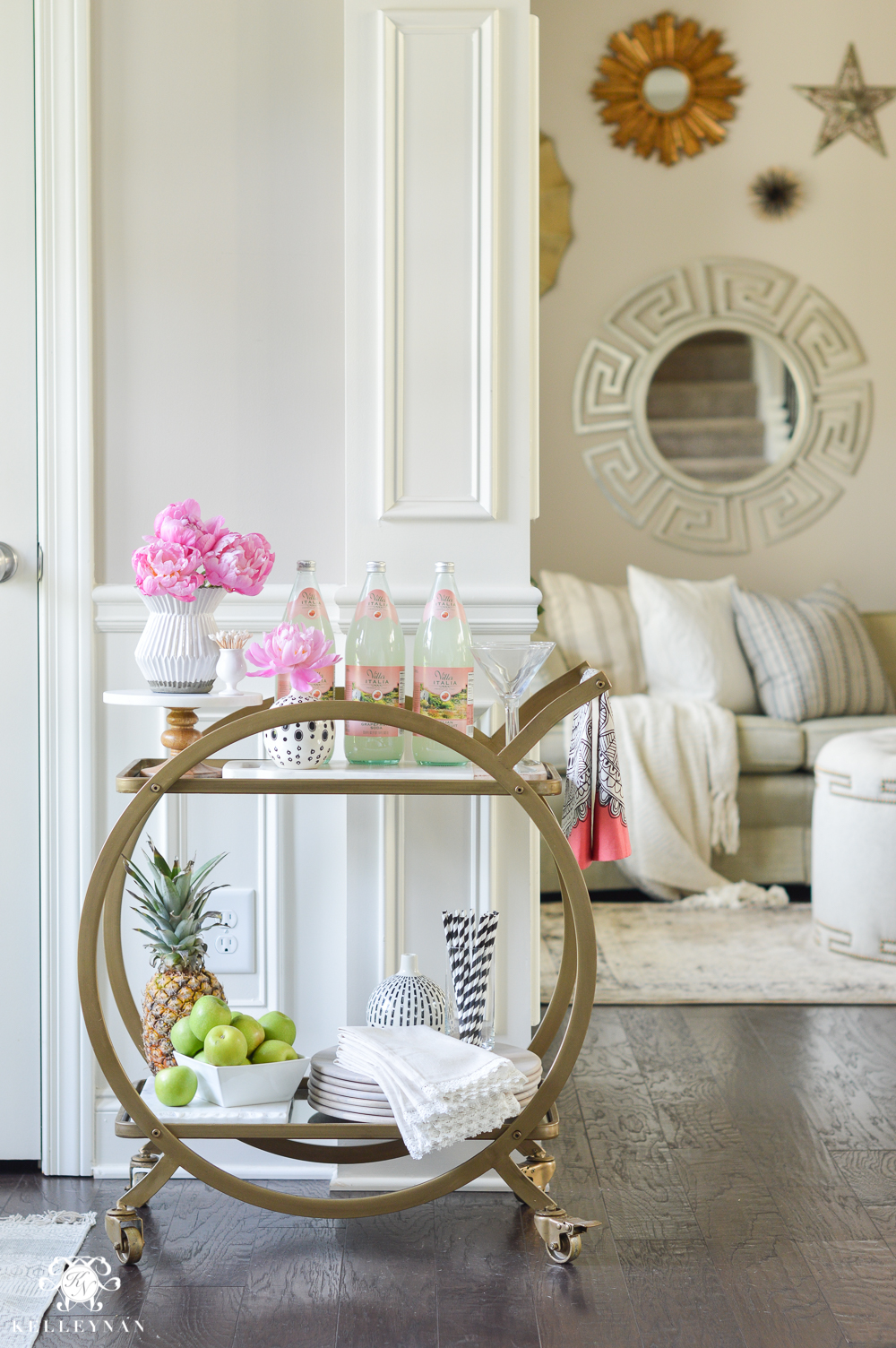 *post contains affiliate links
Before we start- a little PSA. My favorite gold bar cart (pictured) is on sale for $135. 😉 You can find it HERE.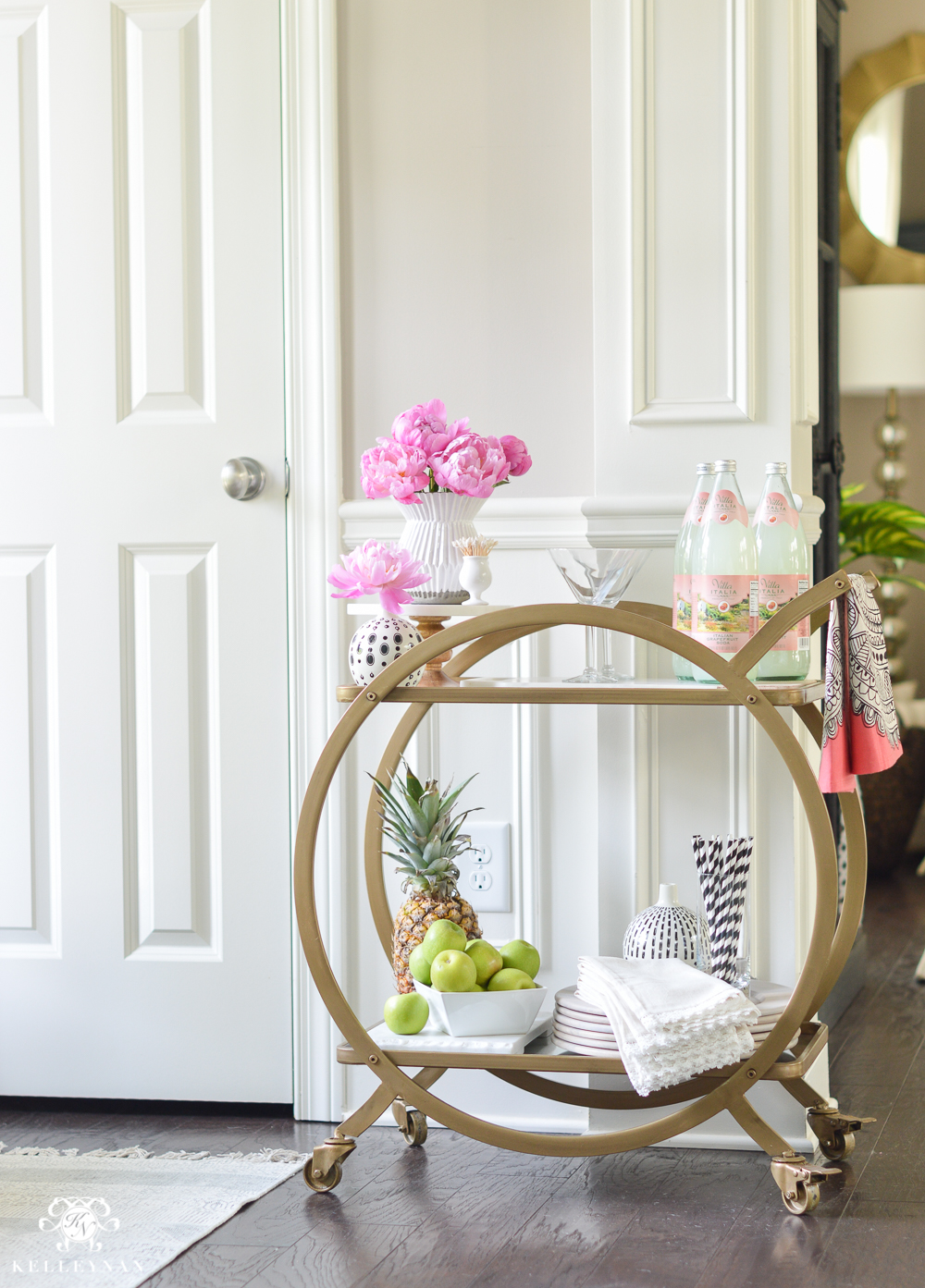 My inspiration started with the peonies I picked up. They are only available for a very short time each year so I thought they deserved to be the star of the show. I grabbed the vases from my sitting room and living room…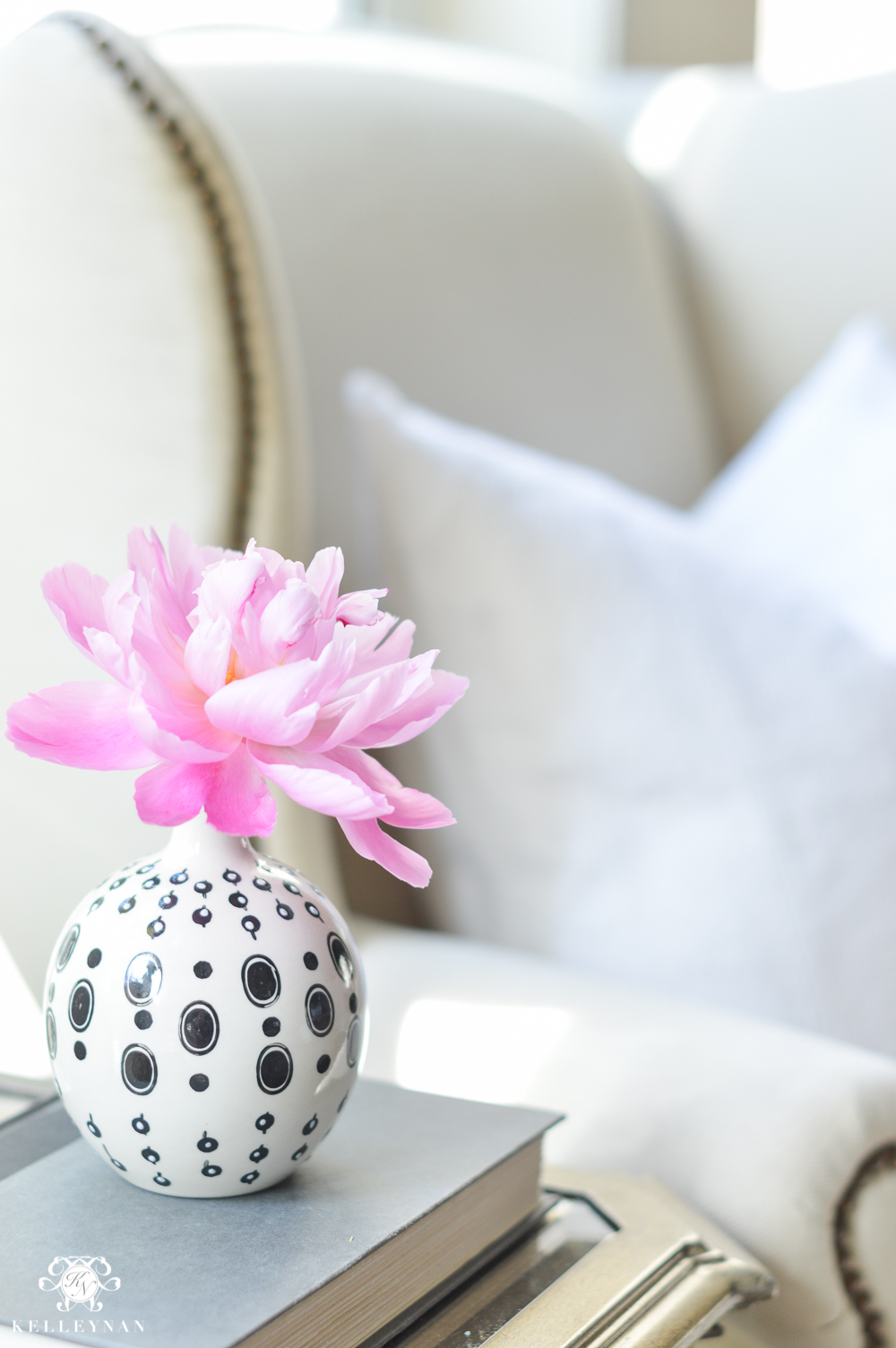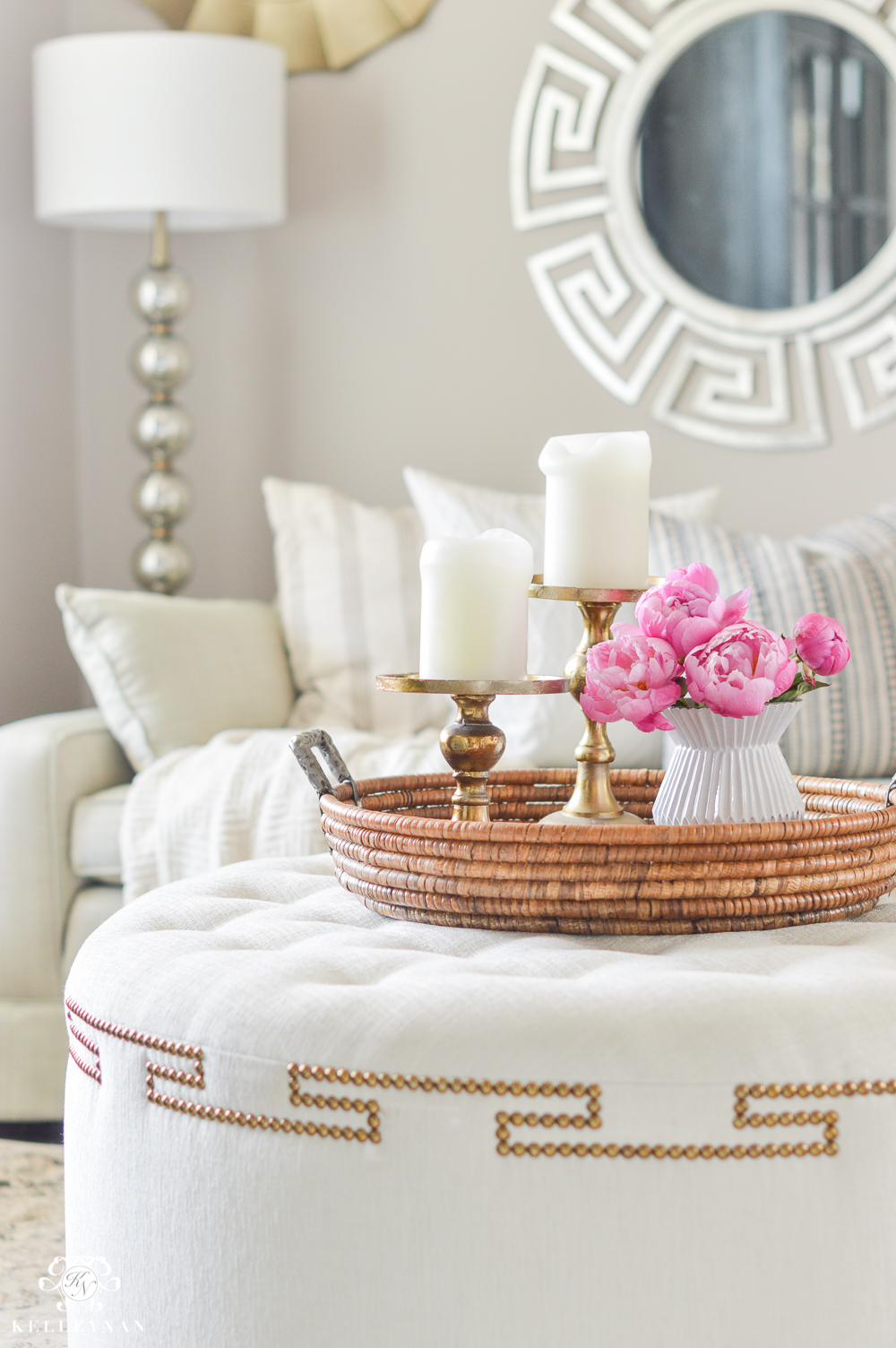 … and continued to search. The kitchen is one of the best places to shop. Do you have any fruit? serving pieces? Pretty beverage bottles? Pedestals? Cutting boards? I made some edits and hauled out several pieces from countertops, cabinets, and drawers.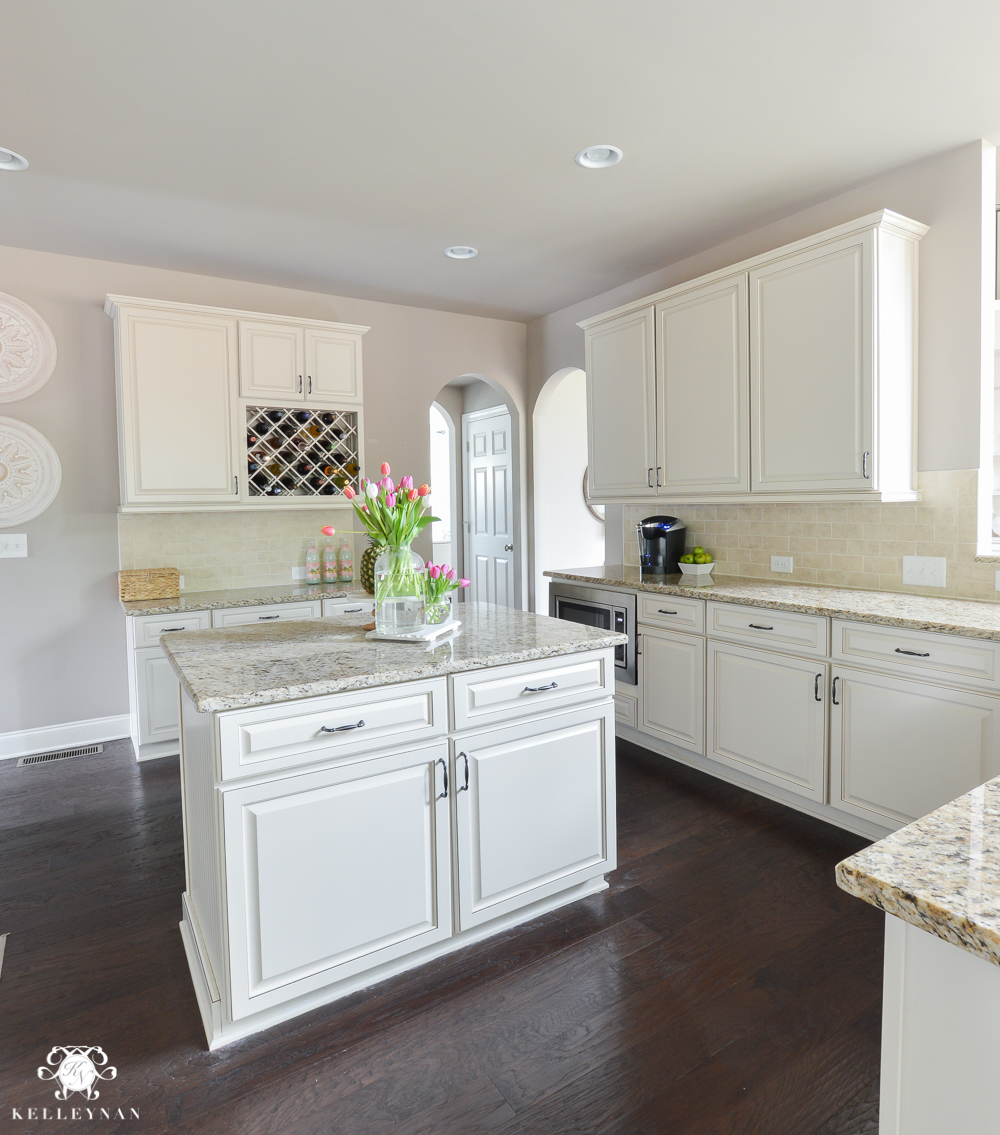 [Image from my Summer Home Tour]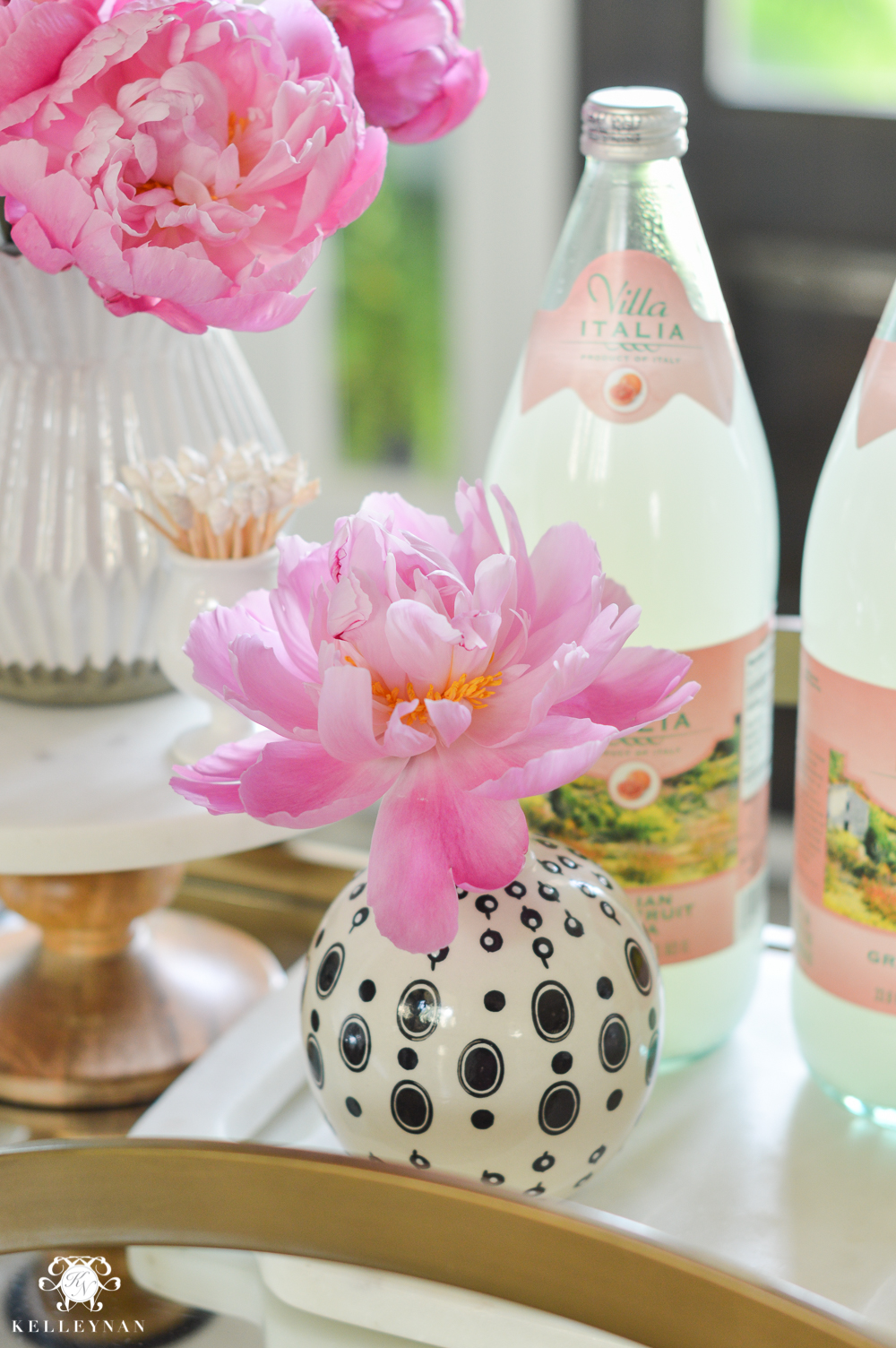 I resorted to the dining room and butler's pantry too. Think about party supplies like straws and picks you may normally keep hidden. Even if you aren't expecting immediate company, your bar cart should look like you are.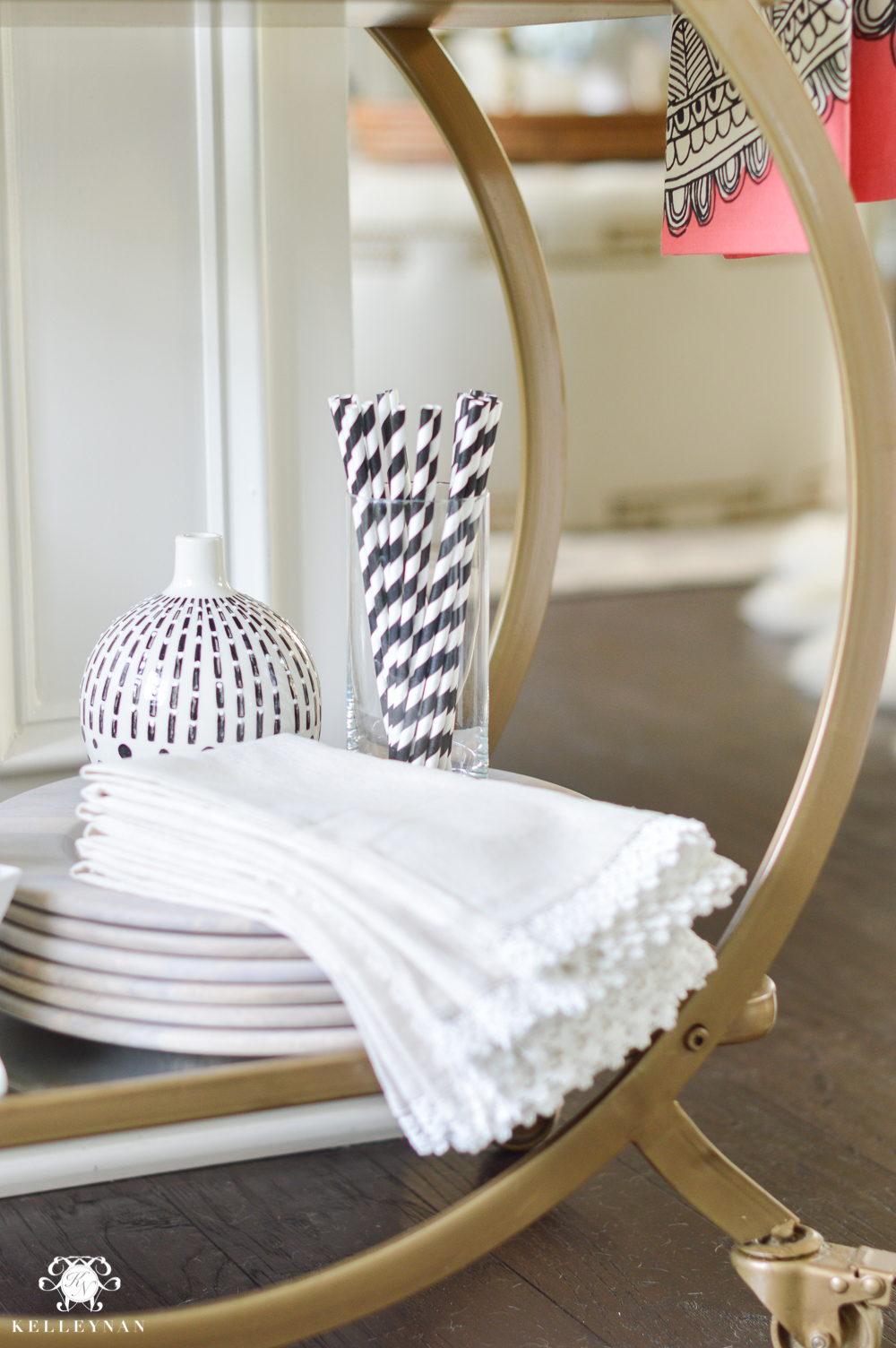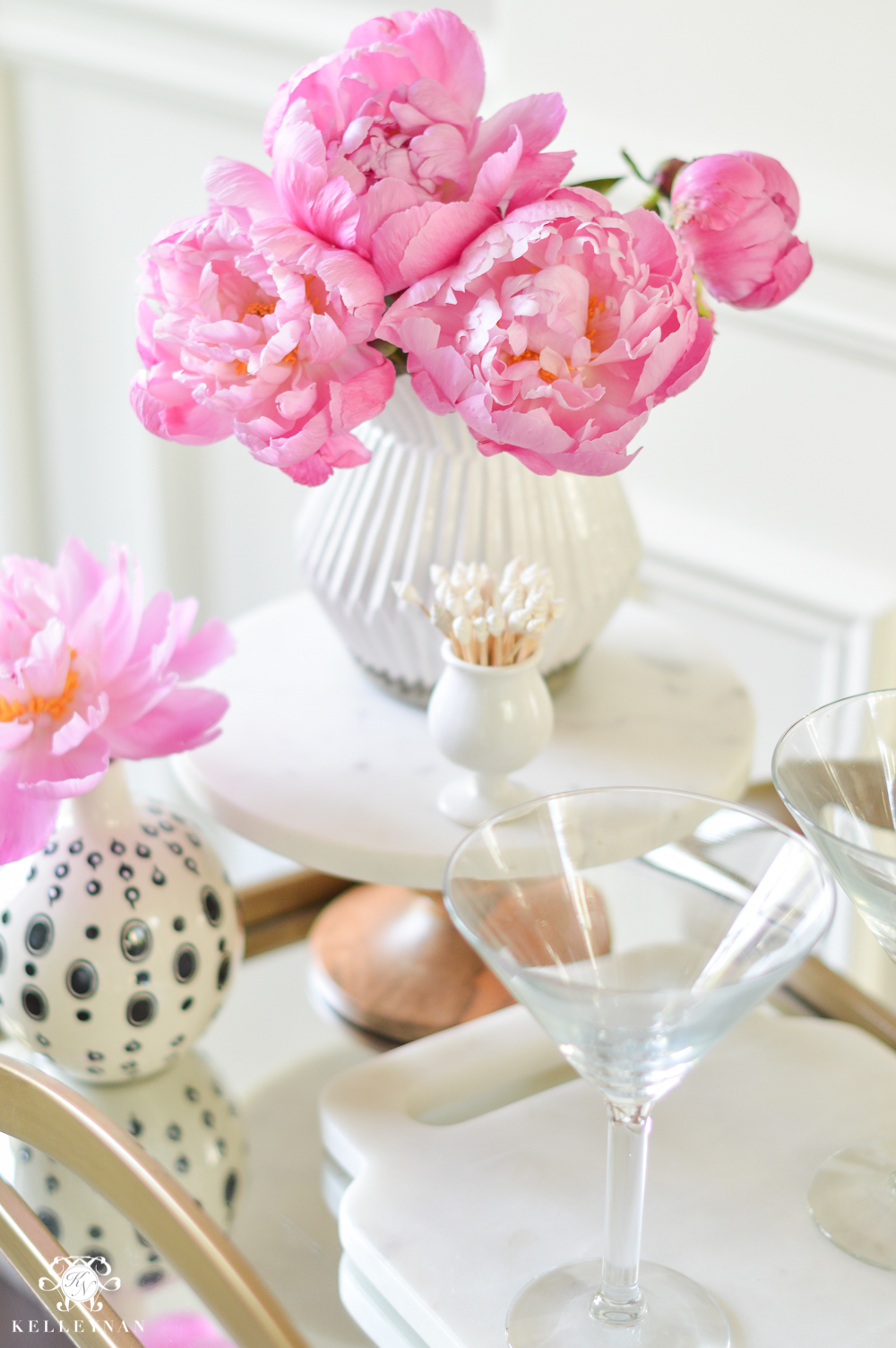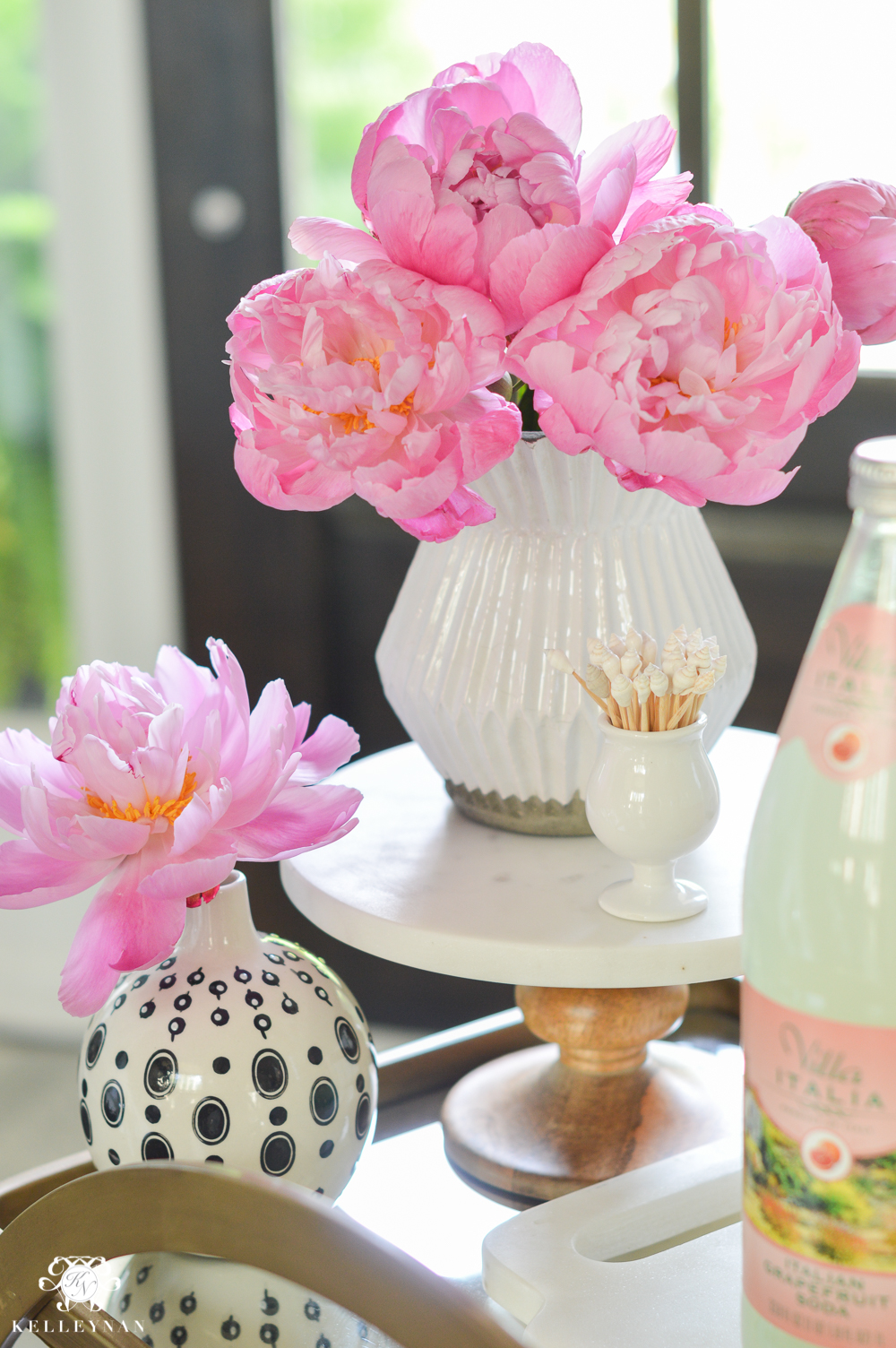 If it isn't "pretty", don't use it. If your cart holds all of your bar stock, you can probably get away with burying a few cheaper bottles but if you are trying to create a statement piece, don't use a single plastic jug to be a standalone focal point.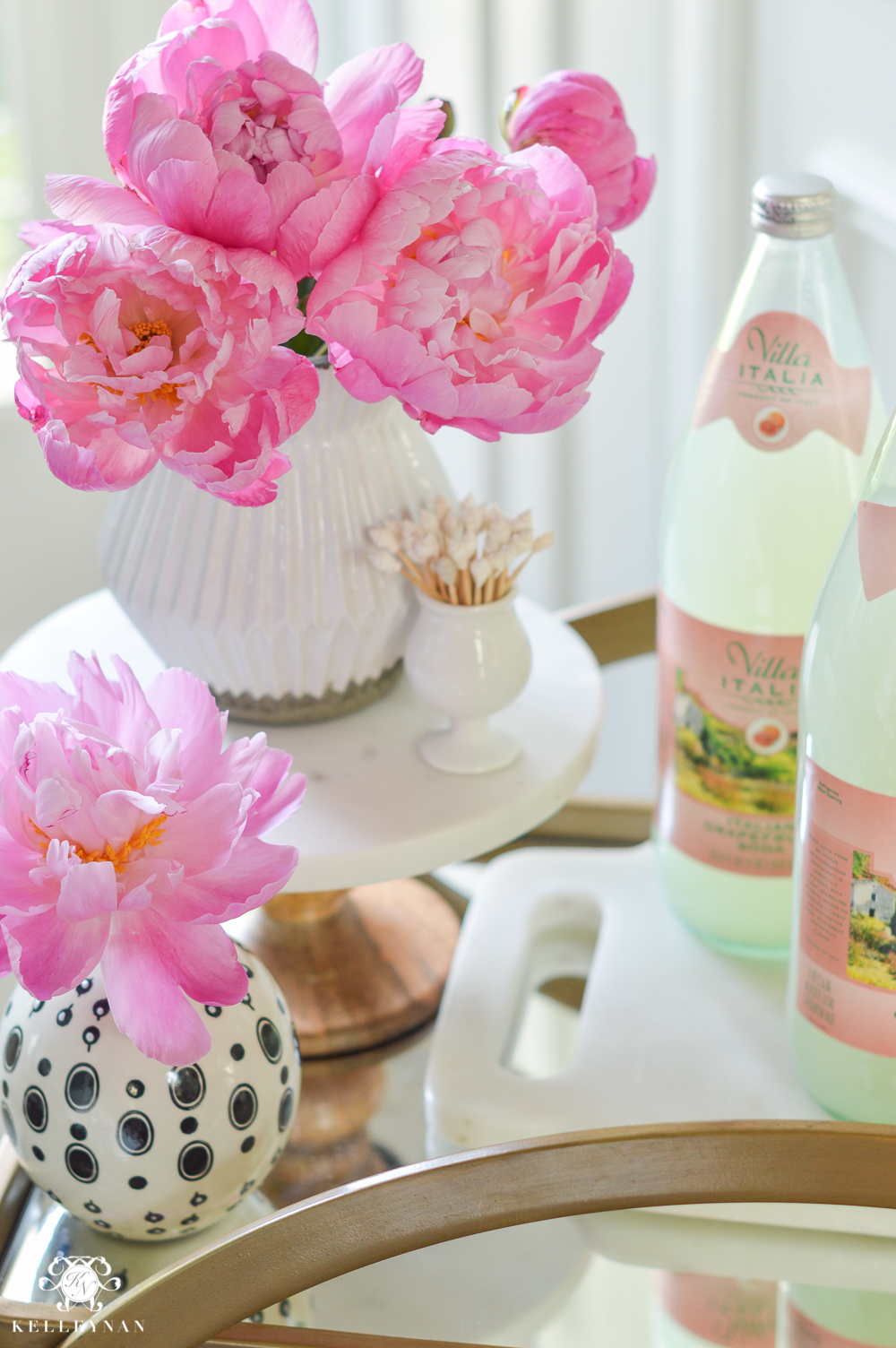 Same thing goes for sodas and juices- if you stick to "glass-only", you won't have to second guess. Plastic coke bottles aren't going to have the same effect as adorable vintage glass coke bottles.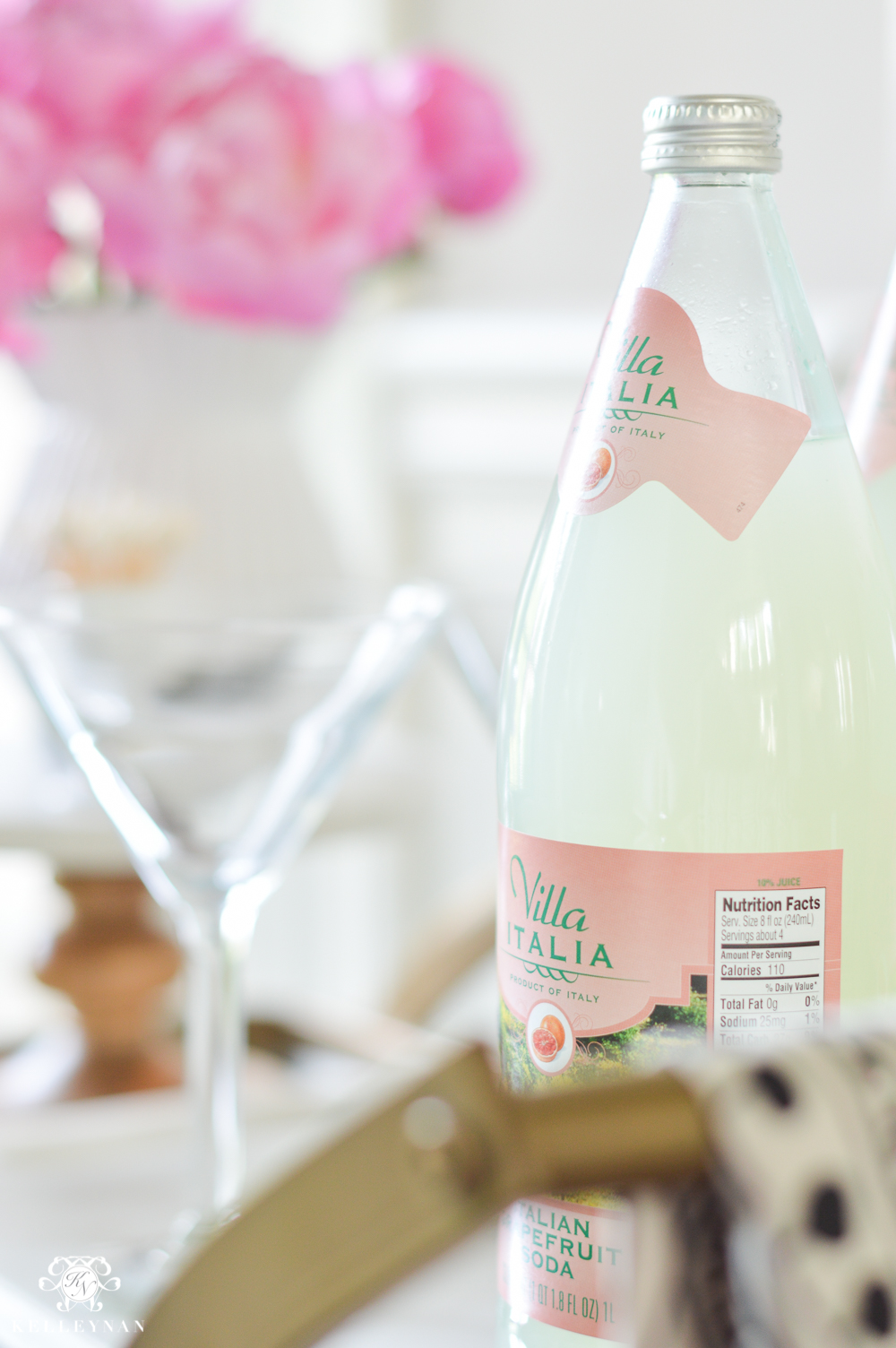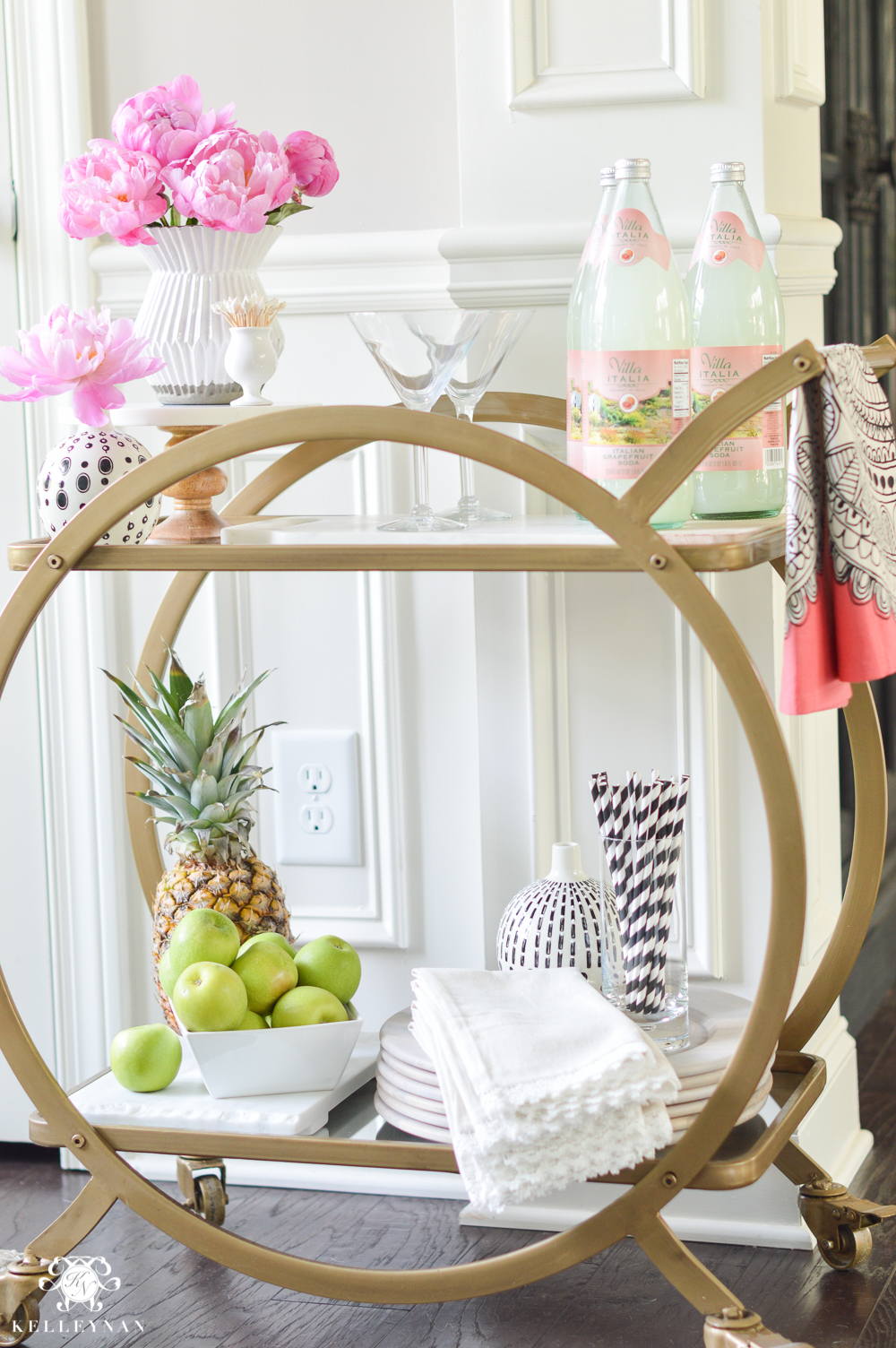 Try to edit it down. Once you shop around your house, you may find that you have too much. Don't feel like you have to fit every bar accessory you own, or everything that could possibly fit with your theme onto the cart.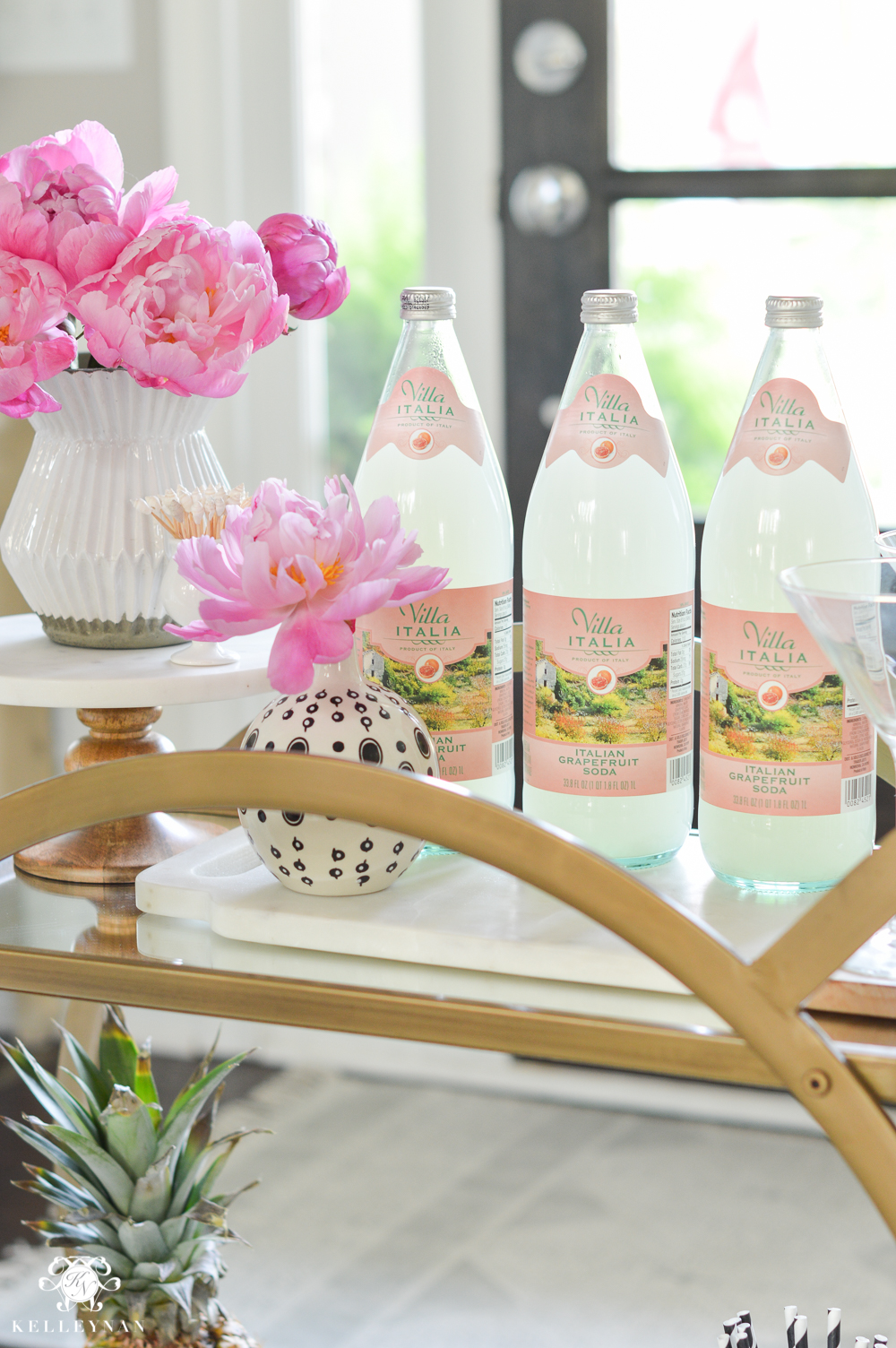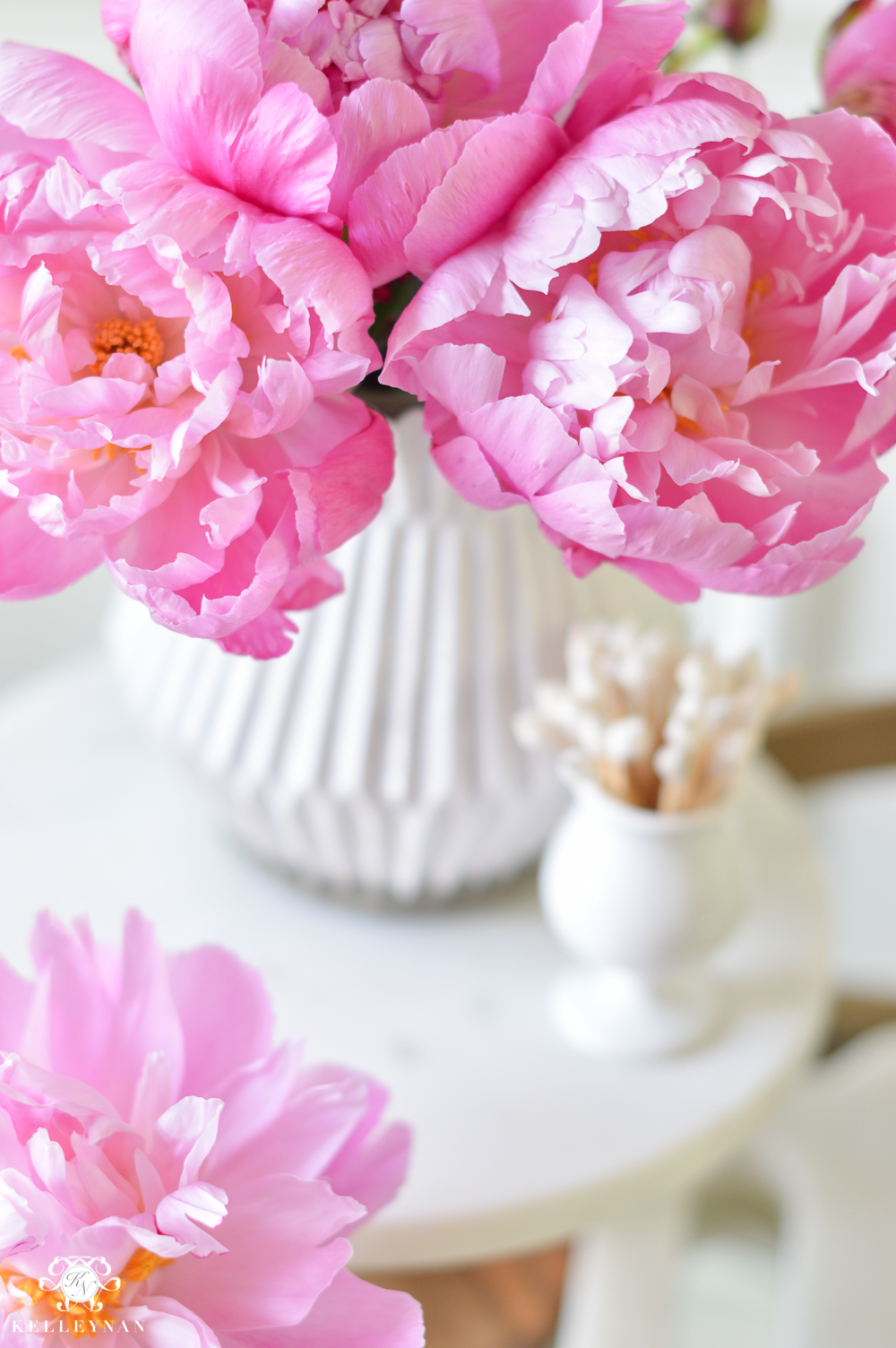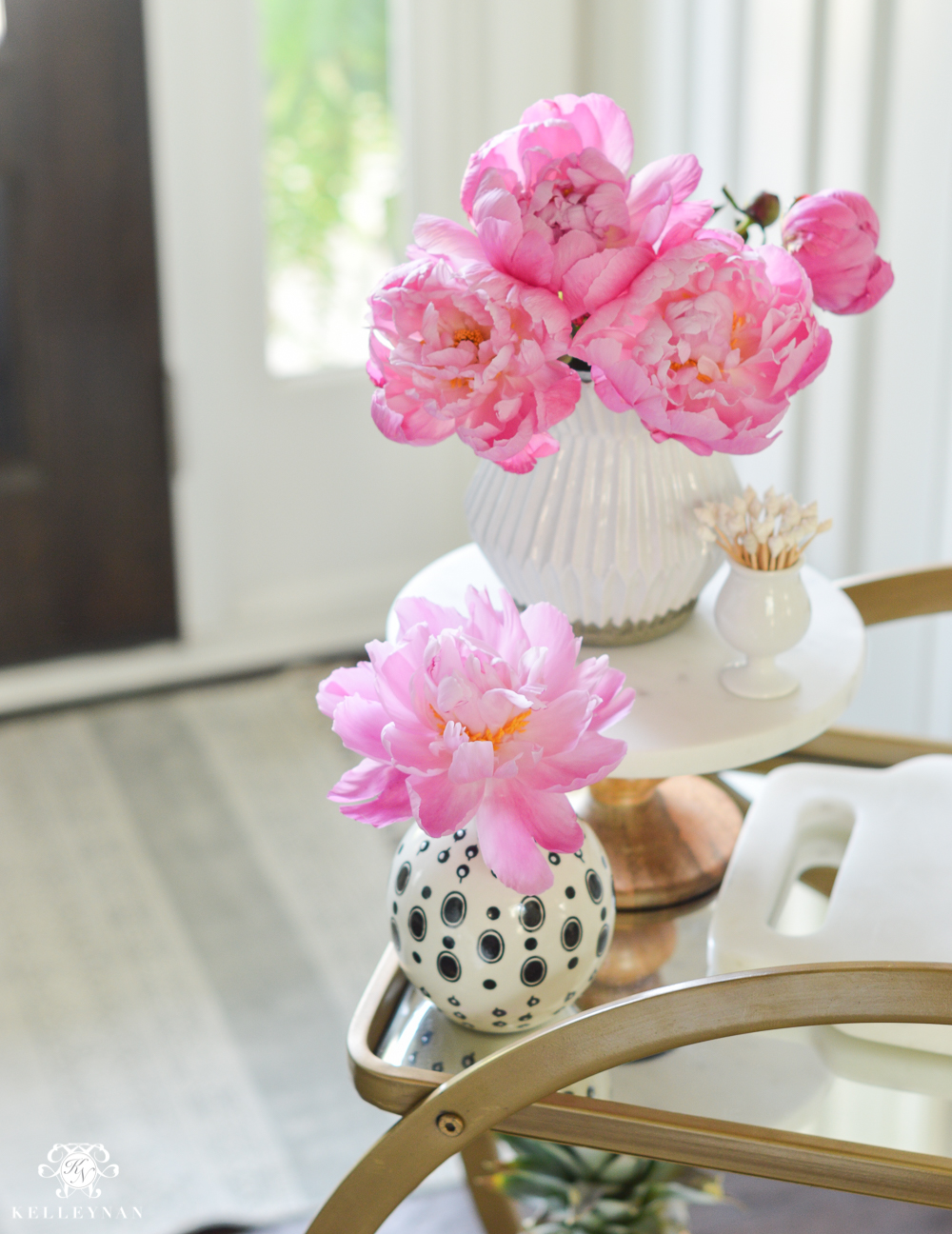 Look for ways to layer, both in depth and height. Pay special attention to trays, pedestals as possibilities.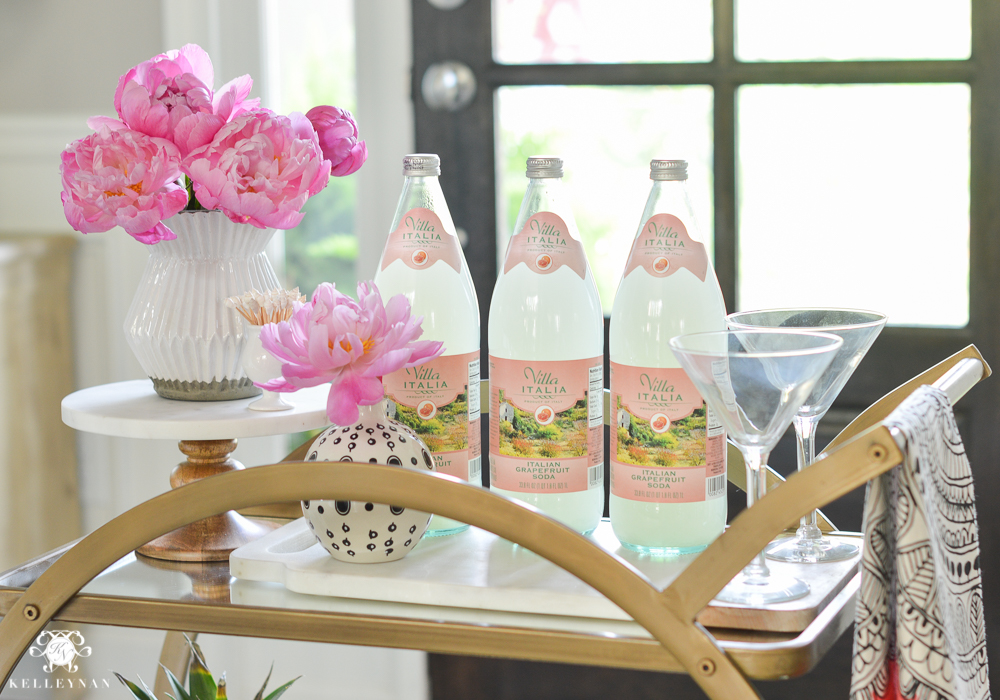 Display the appropriate glassware with the beverage. For example, I'm not going to use wine glasses with soda and I'm not going to use martini glasses with wine. With the fruit and grapefruit sodas, I had already envisioned a refreshing, fruity virgin martini. So those are the glasses I opted for.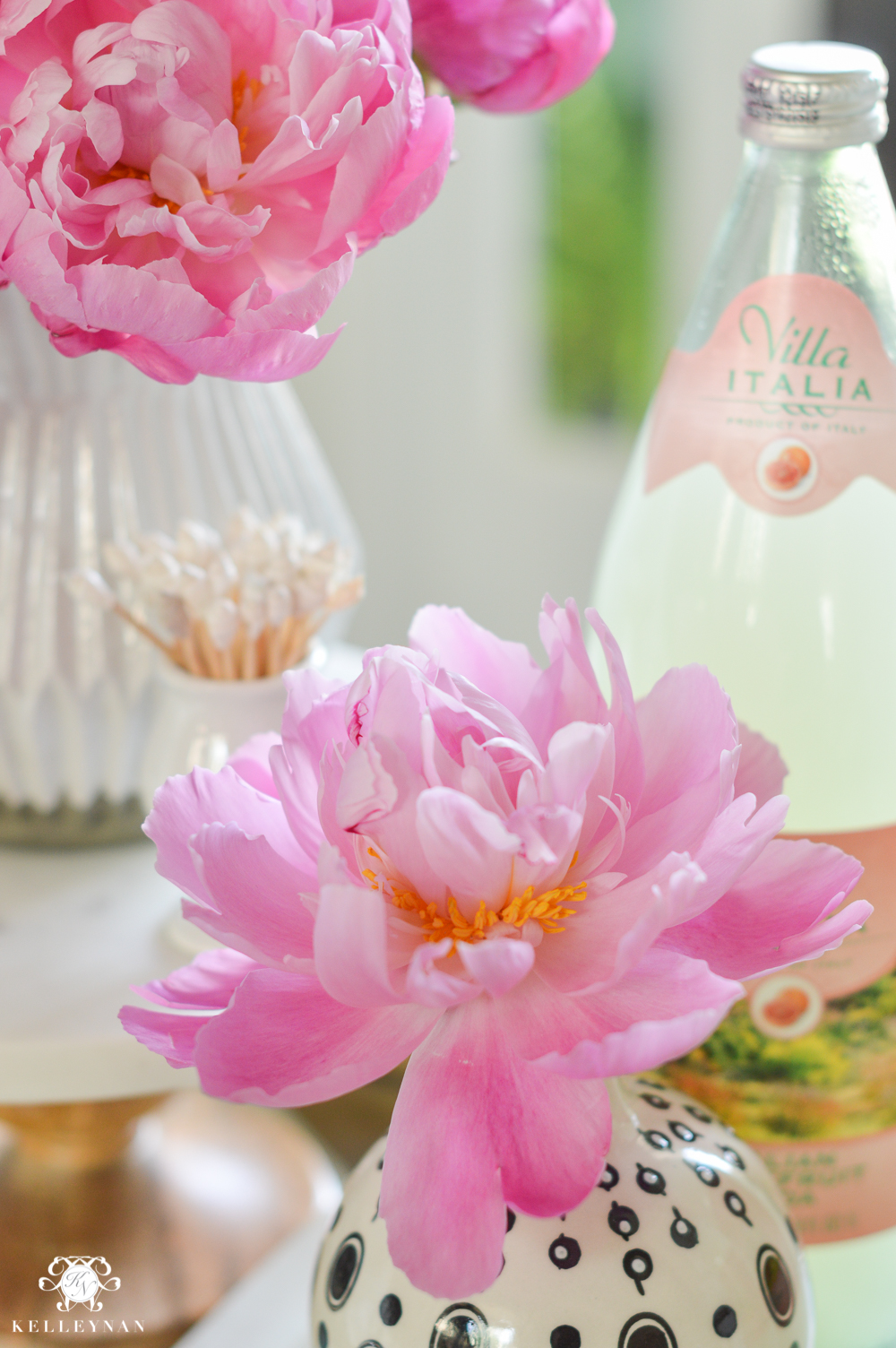 It takes a lot of trial and error. Once you get the hang of shopping your house for different bar cart looks, I dare you to not want to get one for every room in your house.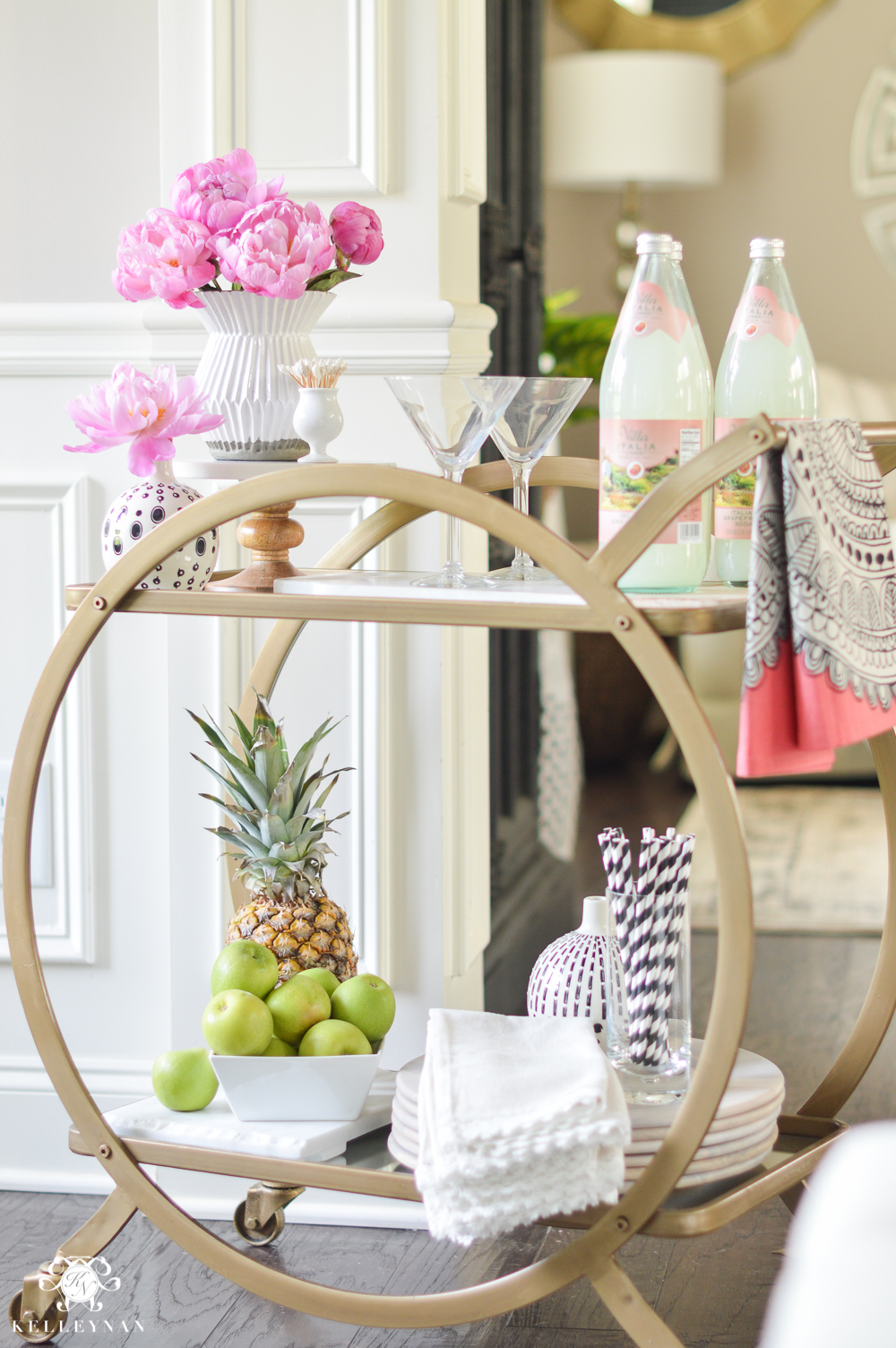 Speaking of, I finally took my new black cane bar cart for her maiden voyage. I will be sharing more later this week, but here is a peek of her looking all handsome and simple 😉 She is also on sale for $139 today; you can find her HERE.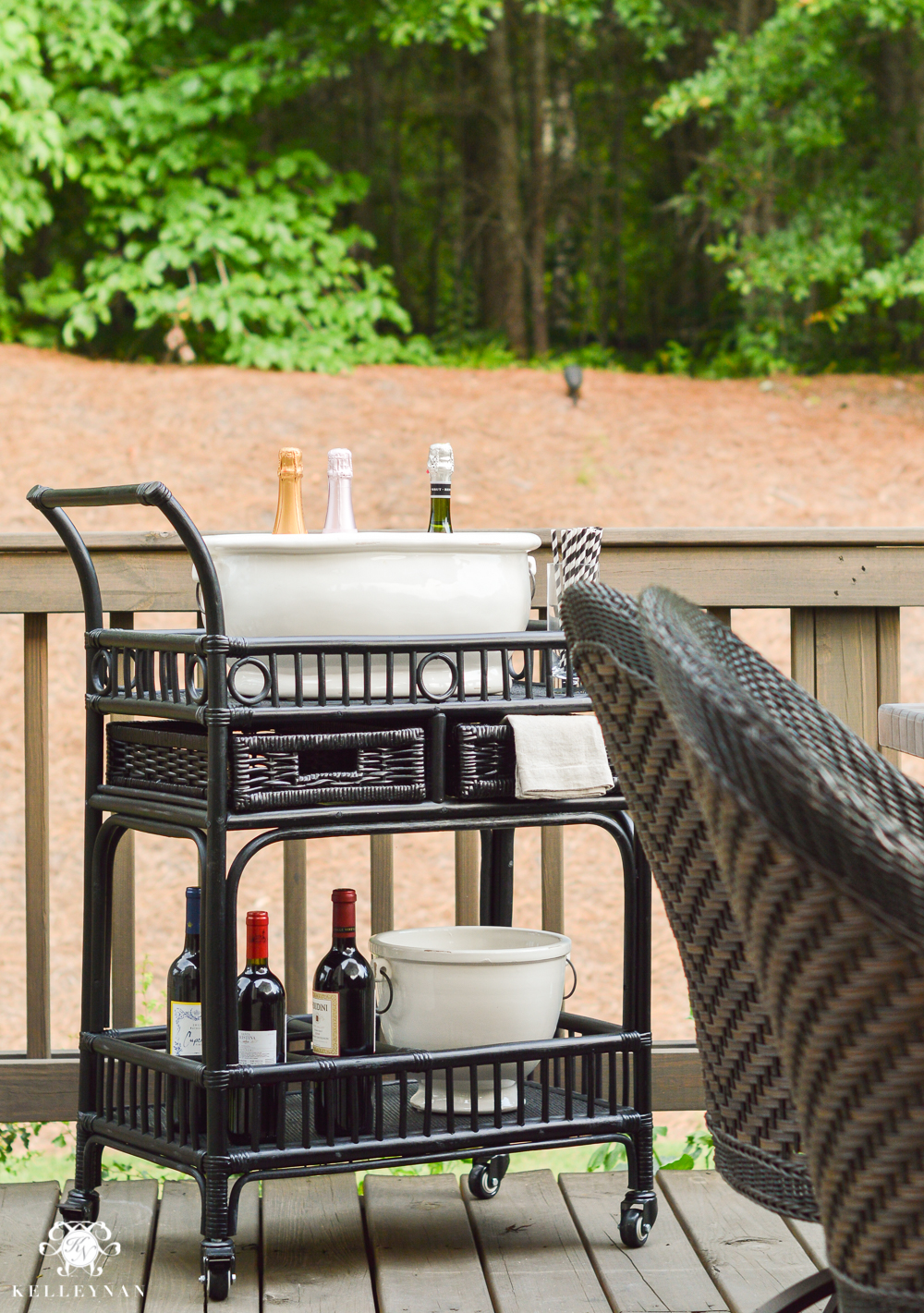 Do you have a bar cart in a non-typical space? Let me know about it in the comment section below!


Gold Bar Cart | Black Rattan Bar Cart | Wooden & Marble Cutting Board | Marble Cheese Board | Marble & Wooden Pedestal | Driftwood Chargers | Gray & White Accordion Vase | Black and White Vase- West Elm (no longer available) SIMILAR | Salmon and Black Napkin- Crate & Barrel (no longer available) | Napkins | Straws | White Beverage Tubs