Swimsuit shopping may let you down (raising my hand over here!) but finding the perfect straw bag is a sure way to cure the bathing suit blues. They come in all kinds of shapes and styles, will look good on you no matter what, and you can use them not only as a beach tote but also as a summer purse and carry-all. AND, they are one of those purchases that don't go out of style. You can use them year after year until they are falling apart 😉 If you have yet to find your own straw tote, or, you're in the market for more (you already have some you keep in your car, for the pool, and as your day bag), I've rounded up a few favs across several price points. From under $30 to those more splurge-worthy bags, I've linked to 12 straw totes for every budget.
I found my favorite straw bag that I own personally several years ago. She was inexpensive, has seen a lot from regular shopping trips to sea salt and sand. And, she is still treating me fabulously.
*post contains affiliate links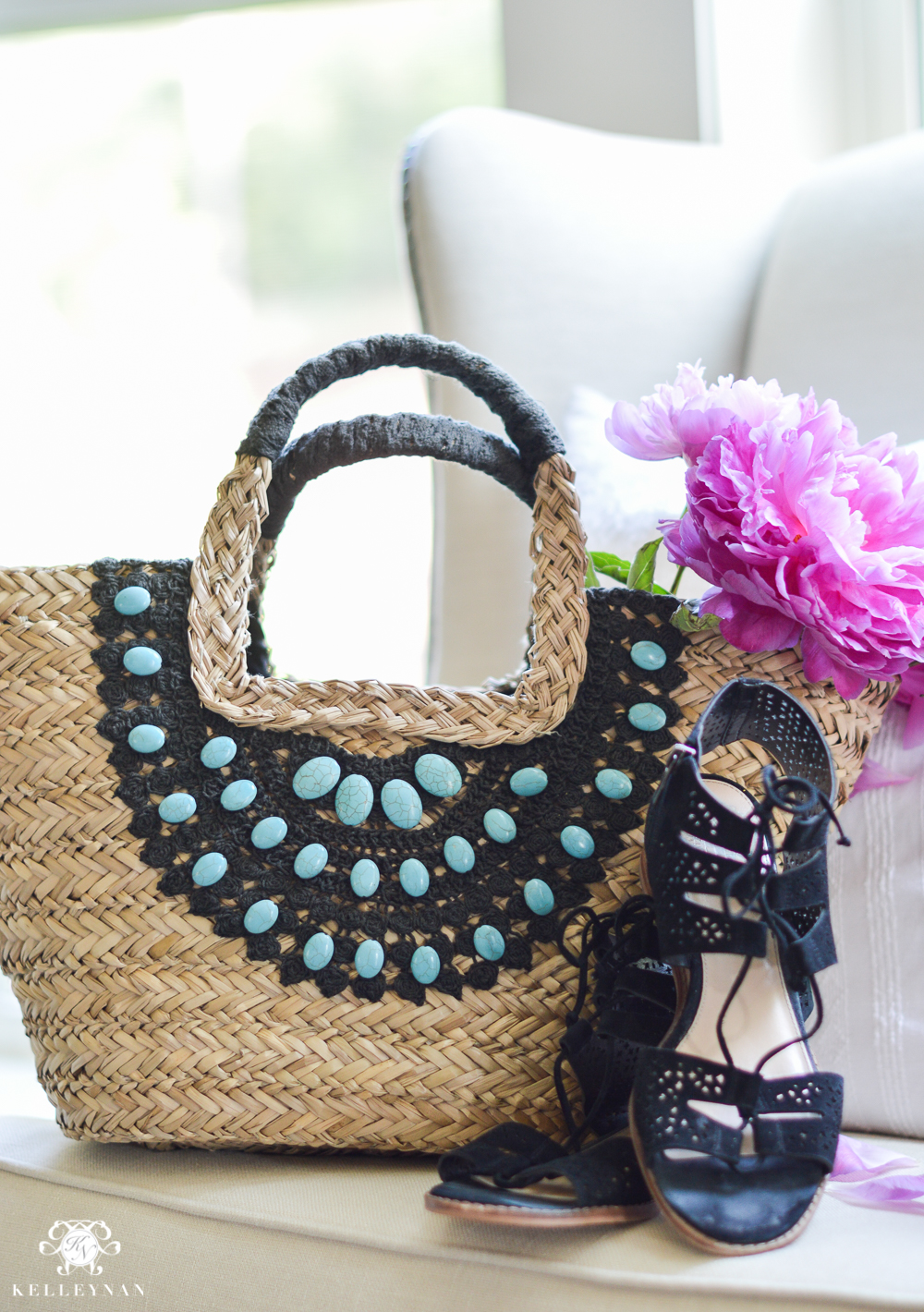 | Purse: Local Boutique | Vince Camuto Sandals |
Whether you hunting for a gift or are looking to treat yourself, check out these favorites. Another idea? Use one as a summertime staple, on permanent display in your living room, to store lightweight throws!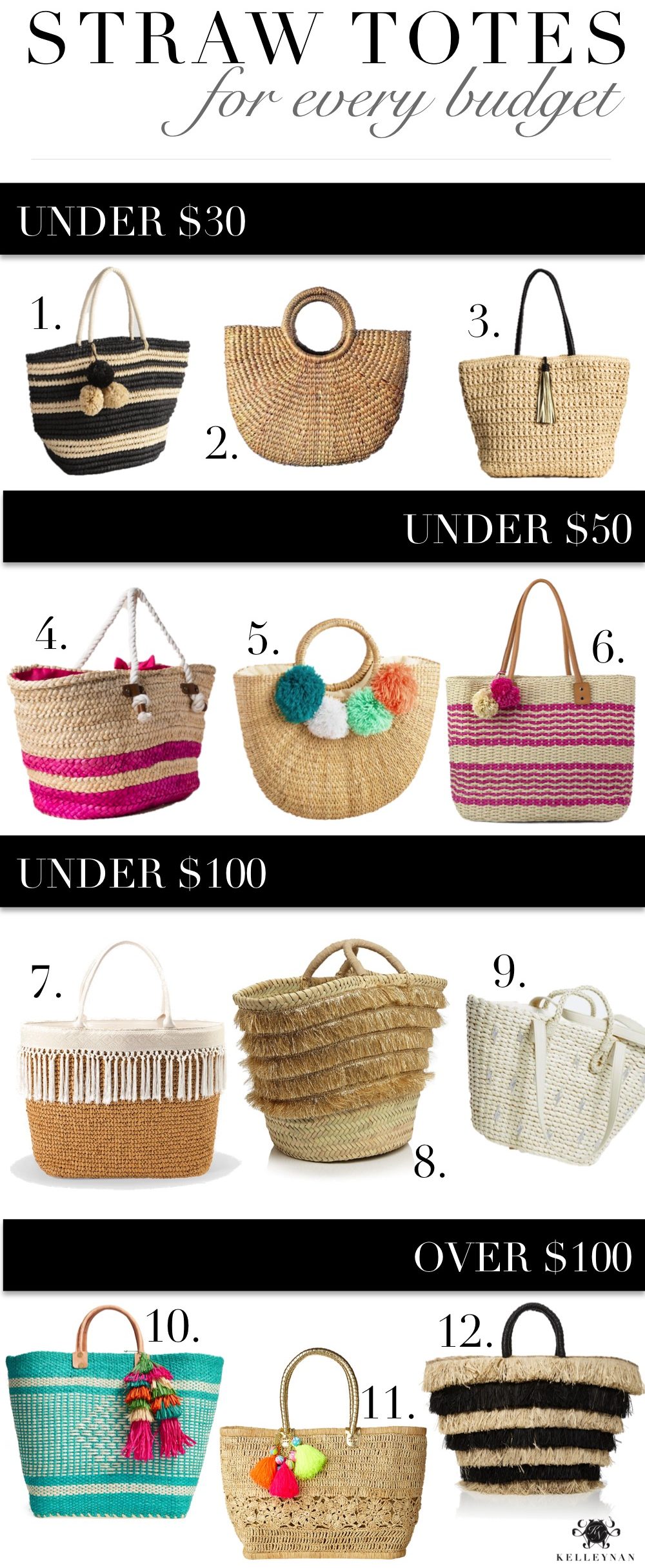 1. | 2. | 3. | 4. | 5. | 6. | 7. | 8. | 9. | 10. | 11. | 12.


Are you planning for a vacation soon? Let me know where you're heading!